Original title: Geely Volvo's in-depth restructuring of the domestic auto group with the highest market value will be released Source: China Times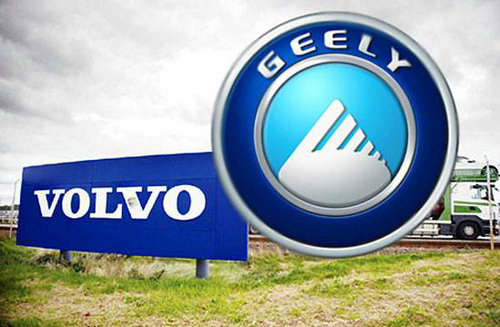 On February 10, Volvo Car Group and Geely Automobile Holdings Co., Ltd. announced that they are planning to integrate their businesses to form a more powerful global enterprise group. The reorganized new group is expected to rush into the world. Top 10 car companies by car.
Affected by this good news, Hong Kong stock Geely Auto jumped more than 8% at the opening today. As of 10:30 am on the 11th, the increase had narrowed to 5.4%, the stock price was reported at HK$14.44, and the market value was about HK$132.9 billion (approximately RMB 120 billion).
Brothers' strength increased greatly
Ten years ago, Geely acquired Volvo, two brands and management Independent operation has not unified management and operation as Li Shufu expected. Now the two companies are deeply reorganized, and the global auto industry is generally caught in a cold winter. The alliances and cooperation between enterprises are frequent. At this time, Geely finally waited for the opportunity.
According to Volvo Car's 2019 financial performance report, Volvo's operating income in 2019 was approximately RMB 198.7 billion, a year-on-year increase of 8.5%; the annual operating profit About 10.4 billion yuan.
Geely is obviously a huge beneficiary. In addition to the technical level, the two have achieved technology sharing through technology transfer, joint research and development, etc.; Enterprise management and car-building concepts have undergone qualitative changes, and positioning, thinking and management have become high-end, international and comprehensive. In addition, the most important benefit proves that after the acquisition of Volvo, to promote its rapid expansion and growth, Geely can do it, and Chinese companies can do it. This lays the foundation for Geely's further restructuring of its relationship with Volvo.
In a public interview, Li Shufu said: "The acquisition of Volvo has helped Geely too much, the first global vision has broadened, and the ability to control a company has also improved. It has improved, before we acquired Volvo, we were still a layman in making cars." If this is Li Shufu's sincere modesty, today Li Shufu also proves that Geely is crucial to Volvo's development.
The cooperation between the two is further deepened. As early as last November, Geely Group intends to merge its engine research and development business with Geely Automobile and Volvo Cars.
For the merger, Geely Auto stated that the reorganization will create a strong global group that can achieve synergies in cost structure and new technology development to cope with future challenges. At the same time, the uniqueness of each brand of Geely, Volvo, Lynk & Co and Polestar will be preserved. It is proposed to list the combined business in Hong Kong and Stockholm to give it access to capital markets.
And Volvo Cars also stated in the announcement that this powerful alliance aims to promote the deepening of cooperation between the two parties, and to achieve more effective coordination in technology research and development, cost control and finance. Through business reorganization, both parties will have greater advantages in scale and have stronger professional capabilities and resources to continue to lead industry changes.
The merger will benefit the future market growth
In fact, as early as 2018, Volvo Cars has repeatedly reported that it is seeking an IPO. First, in mid-March 2018, the Financial Times reported that Volvo Cars planned to raise $500 million from Chinese investors to prepare for a future listing.
For the proposed IPO of Volvo, Citi, Goldman Sachs and Morgan Stanley, the three major investment banks, are expected to value between $16 billion and $30 billion. Ultimately, however, the IPO was postponed indefinitely, citing the suboptimal timing.
Why did Volvo choose to reorganize with Geely instead of an independent IPO? According to industry analysis, Geely Automobile and Volvo Car are both subsidiaries of Geely Holding Group. Although the two sides have some cooperation, they are basically parallel. After the merger, the cooperation between the two will be closer, and synergies will be strengthened in the fields of technology, facilities, procurement, and marketing.
In addition, there is a saying that the valuation of Volvo Cars in the capital market has not met expectations. Investors value Volvo at 12 billion to 18 billion US dollars. Down from an earlier valuation of $16 billion to $30 billion.
In the eyes of industry insiders, this merger with Geely Auto is a creative IPO financing method, which can not only improve the ability to attract Chinese capital, but also It can expand the attractiveness of the global capital market of both parties. The current market value of Geely Automobile's listed entities in Hong Kong is about HK$133.8 billion. If the previous valuation of Volvo Cars is calculated at the lower limit of US$16 billion (about 110 billion yuan), the combined market value of Geely and Volvo may reach 230 billion yuan. If Volvo's valuation increases, the two are expected to surpass the current auto company with the highest A-share market value SAIC .
Currently, most institutions are positive about the merger. JPMorgan Chase said in a report that it believes that the merger of Geely and Volvo Cars will be a "1+1>2" strategy, but the key is the dilution of Geely's potential shares and the valuation of the transaction, but it is believed that Geely's branches and global production can be improved in the long run. ability. Therefore, maintain the "Neutral" investment rating and target price of 11 Hong Kong dollars for Geely.
Editor: Yu Jianping Editor-in-Chief: Zhao Yun
Article Url:https://www.liaochihuo.com/info/676372.html
Label group:[domestic cars] [Car] [auspicious] [suv] [Volvo] [Automotive industry] [Li Shufu] [Geely Group] [Ford] [Geely Technology Brand]