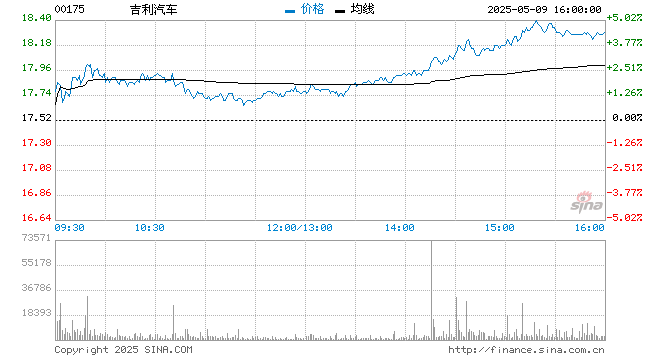 Hot Columns
Self-selected stock data center market capital flow to simulated trading client
Huaxi Securities released a research report, maintaining Geely Auto (00175) "Buy" with a target price of HK$39.8.
According to the report, Lynk & Co sold 16,000 vehicles in March, up 122.4% year-on-year and 38.6% month-on-month. The cumulative sales volume in Q1 was 37,000 vehicles, up 191.3% year-on-year. The "European Plan" is steadily advancing, and the "Asia-Pacific Plan" will be launched this year to continue to explore the international market and attack the "global new high-end brand". The new seven-seat SUV (Lynk & Co 07) based on the SPA platform is expected to be launched in the third quarter, benchmarking Volvo XC90, Toyota Highlander, Ford Edge, etc. Lynk & Co 02 Hatchback will be officially launched in June. The 02 family forms a product matrix of high-performance steel gun + high-energy coupe SUV to meet the needs of different users.
Huaxi Securities said that the Geely brand sold 84,000 vehicles in March, a year-on-year increase of 27.4% and a month-on-month increase of 27.9%. The cumulative sales volume in Q1 increased by 49.2% year-on-year to 280,000 vehicles. The Emgrand family has started a comprehensive upgrade: 1) The new SUV Emgrand S has started pre-sale and will be officially launched on April 26. There are four models with 1.4T-CVT and 1.4T-6MT power, and the pre-sale price is 8.67-11.07 2) The new Emgrand will be launched in the second half of this year, and the improvement of product competitiveness will drive sales to a higher level.
In addition, Xingrui (CMA) is the first fuel vehicle in the industry to achieve OTA for the whole vehicle, with a price range of 113,700-149,700 yuan, which is very cost-effective. The sales volume in March was 14,000, an increase of 97% from the previous month. %, with reference to the monthly sales of competing products such as Sylphy and Lavida, which are basically more than 40,000 units, and there is a lot of room for upward sales. The brand-new SUV built on the CMA platform is officially named "Xingyue L" and will be officially unveiled at the Shanghai Auto Show in April. The whole series is 2.0T+ with luxurious interiors.
The report mentioned that the company will enter the "4.0 comprehensive architecture system car manufacturing era" from the "3.0 high-quality car era" in 2020, applying BMA, CMA, SPA and SEA basic module architecture, covering from pure electric vehicles. , Hybrid to fuel, from compact to medium and large models, comprehensive product layout needs. Starting from 2021, the company will rely on the vast structure of SEA to accelerate the pace of product development in the new energy field. Currently, there are more than 16 models of more than 8 brands under development. Among them, the first SEA-based model "Jike 001" will be released on April 15. The pre-orders will be opened in 21Q4, and the delivery of high-end smart pure electric vehicles will be launched, so as to realize the brand's upward trend. In the process of mass production of platform-based models, scale is gradually realized, which shortens the R&D cycle and improves efficiency, while further reducing production costs and driving profits upward.
On the basis of maintaining their existing independent company structures, the company and Volvo will merge and cooperate in powertrain, electrification, autonomous driving, operational collaboration, etc.:
1) Powertrain: Merge to establish a new company to develop hybrid powertrains. The combined powertrain company will provide powertrain products to both parties, and develop powertrain products and a next-generation dual-motor hybrid system, which is scheduled to be put into operation this year, and will also provide products and services to other automotive companies.
2) Electric intelligence: joint development, sharing technology and scale advantages. a. Based on the current shared SEA and SPA2 electric vehicle architecture, the company and Volvo will jointly develop the next-generation pure electric vehicle modular architecture, which will be shared by both parties, the Lynk & Co brand and the Polestar brand; b. In three electric and intelligentIn terms of network connection, technology sharing is realized, battery packs and electric drive systems are shared, and costs are reduced through joint procurement; c. Led by Zenseact, an autonomous driving software technology development company owned by Volvo Cars, the joint development of highly autonomous driving solutions.
3) Globalization: channel sharing to accelerate overseas layout. The company and Volvo will continue to deepen the synergy in the field of sales channels and after-sales services to achieve complementary resources. Lynk & Co will make full use of Volvo's overseas channel resources to accelerate globalization.
Looking forward to 2021, new models of architecture platforms such as CMA and SEA are expected to start a new round of product cycles, with high flexibility in performance recovery. In addition, the company has been approved by the Science and Technology Innovation Board Listing Committee on September 30, 2020, and plans to raise 20 billion yuan for new models and forward-looking technology research and development, etc., to help technological transformation.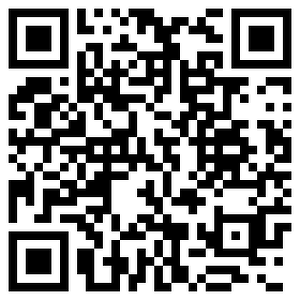 Massive information, accurate interpretation, all in Sina Finance APP
Responsible editor: Li Shuangshuang
Article Url:https://www.liaochihuo.com/info/676370.html
Label group:[Car] [auspicious] [suv] [Volvo] [Geely Technology Brand] [Geely Hybrid] [Geely SUV]