Original title: Li Shufu's "Distant" and Geely's "Morning" Source: Auto Market Story
Editor's Note: This article is from the WeChat public account "Auto Market Story" ( ID: autostinger), author: Xiao Ying, published by Future Auto Daily with permission.
"This is a new marathon, with no end, only a beginning, no way, only a direction".
In an internal sharing not long ago, Li Shufu, chairman of Geely Group, described the current auto industry in this way.
Beginning in 2021, Geely moves very frequently, and every time it is a big deal.
January 11, Geely and Baidu established a smart electric vehicle company, and planned to cooperate in car manufacturing based on the vast architecture of SEA.
January 13, Geely and Foxconn formed a joint venture, expressing that it will provide OEM and customized consulting services for global auto and travel companies.
On January 29, Geely and Faraday Future signed a framework cooperation agreement, planning to cooperate in the fields of technical support and engineering services, and discussing a joint venture between Geely and Foxconn Possibility to provide OEM services.
On February 24, Geely announced that it has reached a merger plan with Volvo. The two parties will merge the powertrain business to form a new company, focusing on the development of a new generation of dual-motor hybrid power systems and High-efficiency internal combustion engine; joint development and use of the next-generation pure electric exclusive modular architecture; joint development of autonomous driving solutions, etc.
Before this, Geely also cooperated with Daimler to develop power system, acquired shares of Lifan, hosted Changfeng Cheetah Changsha Plant, and focused on battery swapping technology and online car-hailing. , power batteries, flying cars, commercial satellites and other fields.
Review of Geely's series of actions, there are several key words looming, which are scale, globalization and three-dimensionalization. How should these words be connected together, and what is the internal logic of Geely's business layout? Scale survival
Geely has always felt a sense of existential crisis. Li Shufu believes that scale is the bottom line of survival for auto companies.
According to the sales level of multinational auto groups, 3 million vehicles is the threshold for judging whether a car company can be called a multinational car company.
In 2020, due to the impact of the epidemic, the sales of global car companies have generally declined, and this threshold has also been lowered. PSA, the world's 10th largest auto group, sold just 2.51 million vehicles.
Nevertheless, Geely still has a certain distance from the top ten auto groups in the world, with a cumulative sales volume of 2.1 million vehicles in 2020.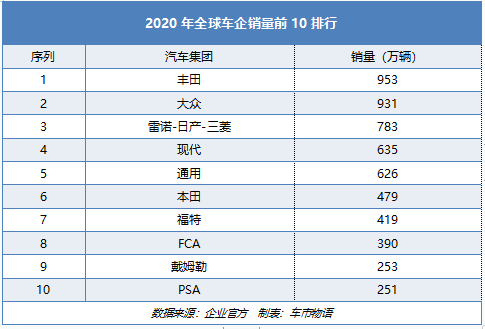 Li Shufu mentioned more than once, "The basic law of the auto industry will not change Yes, that's the scale, and ultimately allThe number of surviving global auto industry companies will not be too many, only large-scale companies can survive."
This explains that after the acquisition of Volvo, Geely still cannot stop Going down, crazy acquisition of multiple brands.
Geely's acquisition is crazy, but not blind. From the perspective of various brand positioning, Geely is referring to the brands of multinational car companies Matrix and orderly layout. Referring to Toyota and Volkswagen, multinational auto groups usually have a complete layout, including supercar brands, luxury brands, high-end brands, mid-to-low-end brands, as well as commercial vehicle business and motorcycle business.
< p cms-style="font-L">At present, Geely's layout has been basically completed. Supercar brand Lotus, luxury brands Volvo, Polestar, mid-to-high-end brands Lynk & Co, Geometry, mid- and low-end brands Geely, As well as commercial vehicle brands London Electric Vehicles, Long-distance Vehicles, and motorcycle brands
Qianjiang Motorcycle
.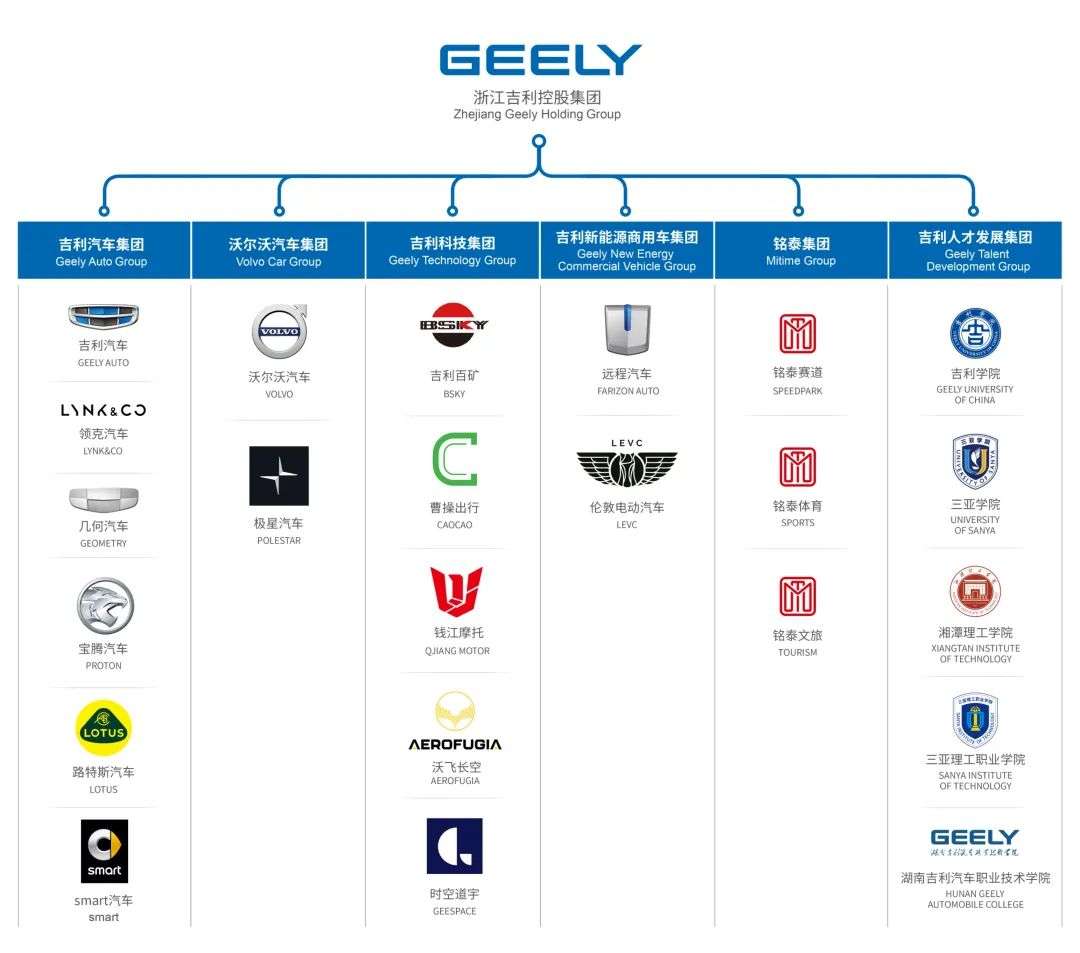 However, in recent years, the competition in the domestic auto market has become increasingly fierce. Globalization must be achieved first. In addition to benchmarking against multinational groups in brand layout, Geely also uses acquisitions as a springboard to quickly deploy overseas markets.
On the research and development side, Geely has formed five major engineering R&D centers in Hangzhou and Ningbo in China, Coventry in England, Gothenburg in Sweden and Frankfurt in Germany.
At the design side, Geely has formed a Five design and styling centers are located in Shanghai, China, Gothenburg, Sweden, Coventry, England, Barcelona, ​​Spain and California, USA.
At the sales side, Geely has more than 1,000 layouts in China. The sales network composed of 4S stores covers 40 countries overseas, and has more than 450 overseas sales and service points.
On the production side, Geely has domestic and foreign sales. More than 20 vehicle manufacturing plants have been deployed, with an annual production capacity of more than 4.6 million vehicles.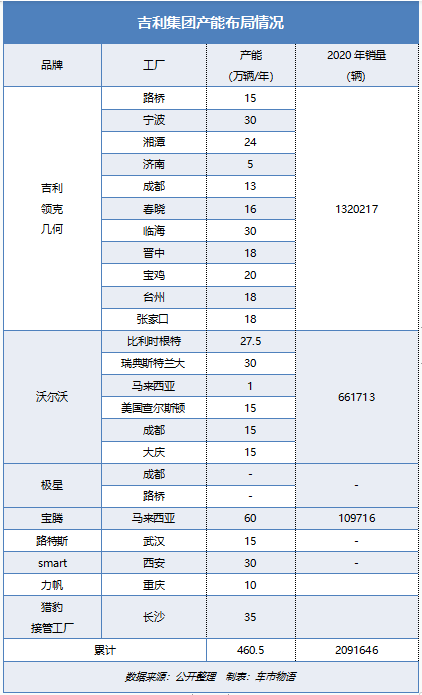 After completing the basic layout, it is foreseeable that Geely's next move will be to increase its efforts to go overseas. This can be seen in Li Shufu's proposal for the two sessions this year.
Generally speaking, deputies to people's congresses from all walks of life will make suggestions around the development of their own industries and enterprises. One of the proposals is the "Proposal on Amending Industry Standards to Adapt to Electric Vehicle Railway Transportation".
In this proposal, Li Shufu said that considering the needs of the market and enterprises, it is recommended to open a special train for the transportation of new energy vehicles in a timely manner to meet the needs of Chinese car companies to "go global". And the growing demand of the new energy vehicle market in Europe.
After clarifying the top-level strategy for scaling and globalization. In the next step, Geely is considering how to use the brand synergy effect and product layout strategy to achieve the effect of brand promotion and cost amortization. Blue Action Frustration
When discussing today's auto market, the first topic that cannot be avoided is electrification.
Transformation to electrification, many traditional car companies have been wandering. Compared with the new car-making forces that have no burden and can go all out, traditional car companies must not only consider market demand, but also cater to technological trends.
On the road of electrification transformation, traditional car companies generally have loud slogans, but the effect is dull.
As early as 2015, Geely proposed the "Blue Geely Action", with the goal of reaching 90% of sales of new energy vehicles by 2020. In 2016, Geely Automobile refined the blue action as follows: pure electric vehicles account for one-third, and hybrid vehicles account for two-thirds.
And the actual situation is a very vivid interpretation of a sentence: the ideal is full and the reality is very backbone. In 2020, Geely's new energy vehiclesCar sales account for less than 5% of its total sales.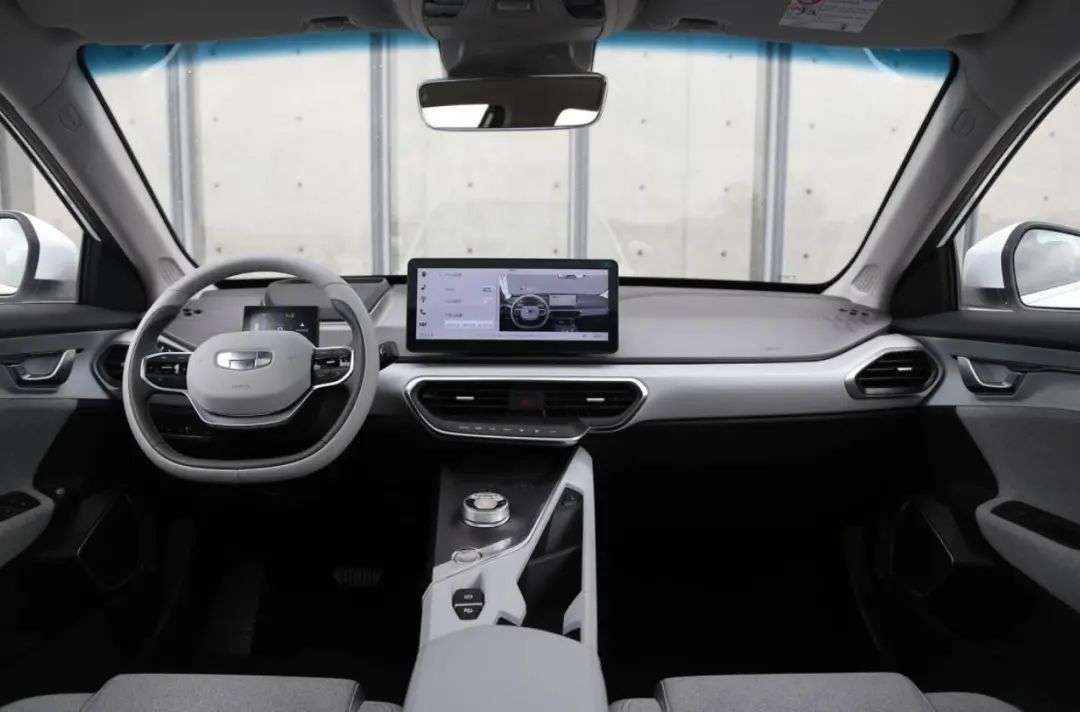 In the internal sharing, Li Shufu commented that this matter was not a strategic direction and The error of implementation, but the historical time is not ripe.
He said that Geely has formed two new blue Geely action plans, namely Blue Geely Action Plan 1 and Blue Geely Action Plan 2.
Blue Geely Action Plan 1, the goal is still to focus on energy-saving and new energy vehicles, including hybrid vehicles, plug-in hybrid vehicles, and extended-range plug-in hybrid vehicles. Automobiles and small-displacement energy-efficient vehicles. Among them, 90% are new energy vehicles, and 10% are traditional energy-saving small-displacement vehicles.
Blue Geely Action Plan II focuses on pure electric smart cars. Geely plans to set up a new pure electric car company to actively participate in the competition in the smart electric car market.
It can be seen that the second blue Geely action plan covers another key word for the transformation of the automobile industry-intelligence. What Geely wants to face the competition is Tesla, Weilai, Xiaopeng and other companies that have a faster layout in the direction of intelligence.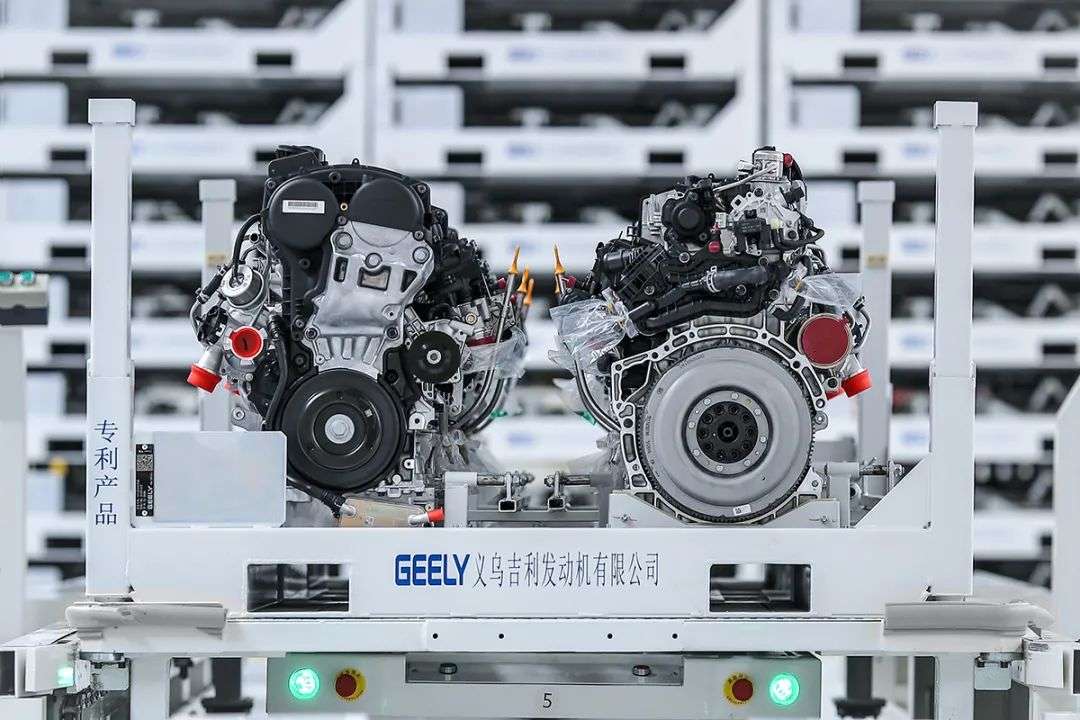 Li Shufu judges that traditional cars and electric cars can coexist for a long time. The adjustment of the energy structure and the construction of infrastructure all take time, and there is a "degree" inflection point. Therefore, there is an insurmountable dynamic adjustment period in the process of transitioning from traditional vehicles to electric vehicles, and this period is also full of uncertainties.
He believes that the stage of linking the past and the future is also very important. Therefore, from a strategic point of view, Geely not only wants to retain its advantages in the field of traditional energy-saving and new energy vehicles, but also develops the electric smart vehicle market. Modular platform support
In order to support the new version of the blue plan, Geely has developed four basic module structures of BMA, CMA, SPA and SEA. If we say that the first three platforms represent the present of Geely, the SEA structure represents the future of Geely.
According to Geely's plan, BMA, CMA and SPA will focus on the development of energy-saving vehicles, while the SEA structure will focus on pure electric smart vehicles. The SEA structure is Geely's measure to deal with the rise of pure electric smart brands such as Tesla, which is the core carrier of the second blue Geely action plan.
SEA's full name is Sustainable Experience Architecture, also known as Haohan Architecture. It was officially released on September 23, 2020. Geely calls it the world's most efficient smart electric vehicle solution . Relying on Geely's global R&D system, it took 4 years and invested more than 18 billion yuan.
SEA architecture is divided into three layers, hardware layer, software layer, and ecological layer. Geely said that under the SEA architecture, the software development cycle can be shortened by 50%.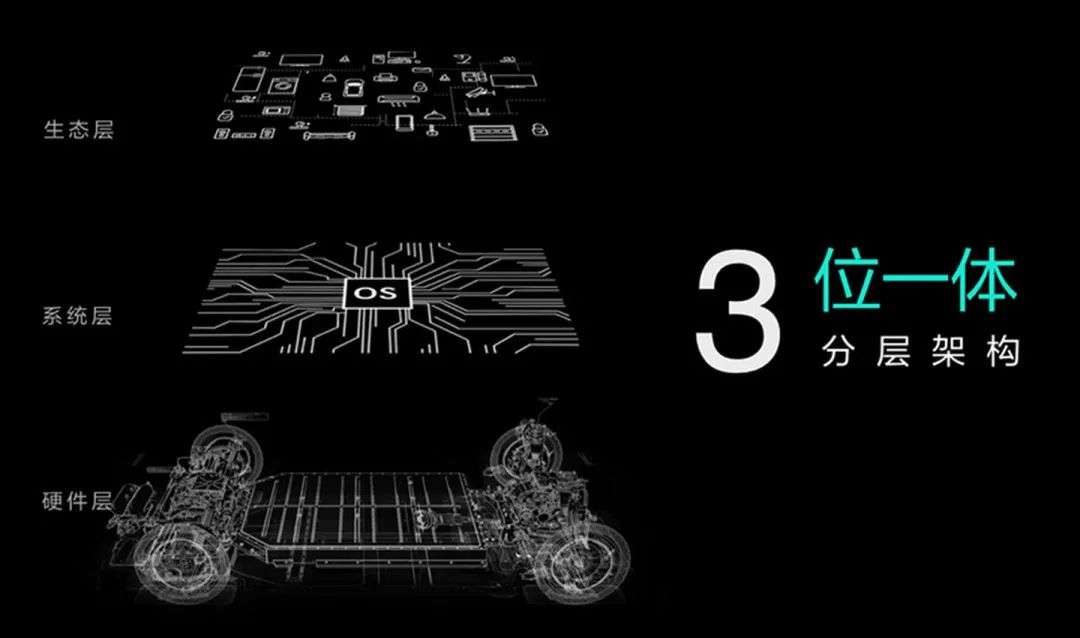 As a pure electric vehicle architecture, the wheelbase range of the model under the SEA architecture is 1800 -3300mm, can cover all the specifications of compact to large vehicles, including all body shapes such as sedans, SUVs, MPVs, station wagons, sports cars, pickups, etc.
Around the SEA architecture, Geely has also released a long-life power battery of 200,000 kilometers without attenuation and 2 million kilometers. Among them, the NEDC cruising range of the 110kWh non-module CTP integrated battery pack exceeds 700 kilometers.
In terms of charging rate, the maximum 800-volt high-voltage system that the SEA architecture can carry can achieve charging for 5 minutes and a battery life of 120 kilometers.
SEA structure will introduce 7 brands including Geely and other brands outside Geely Group. The cooperation products between Baidu and Geely will also be developed around this platform. At present, more than 16 models have been developed around the SEA architecture.
In addition to the current platform andIn addition to the structure, Geely and Volvo's latest cooperation plan also mentioned that they should jointly develop around the next-generation pure electric platform.
Building a modular structure and laying out the global market are all the layouts Geely has made in order to achieve scale and survive. If we zoom out a bit, can we see what Geely is doing?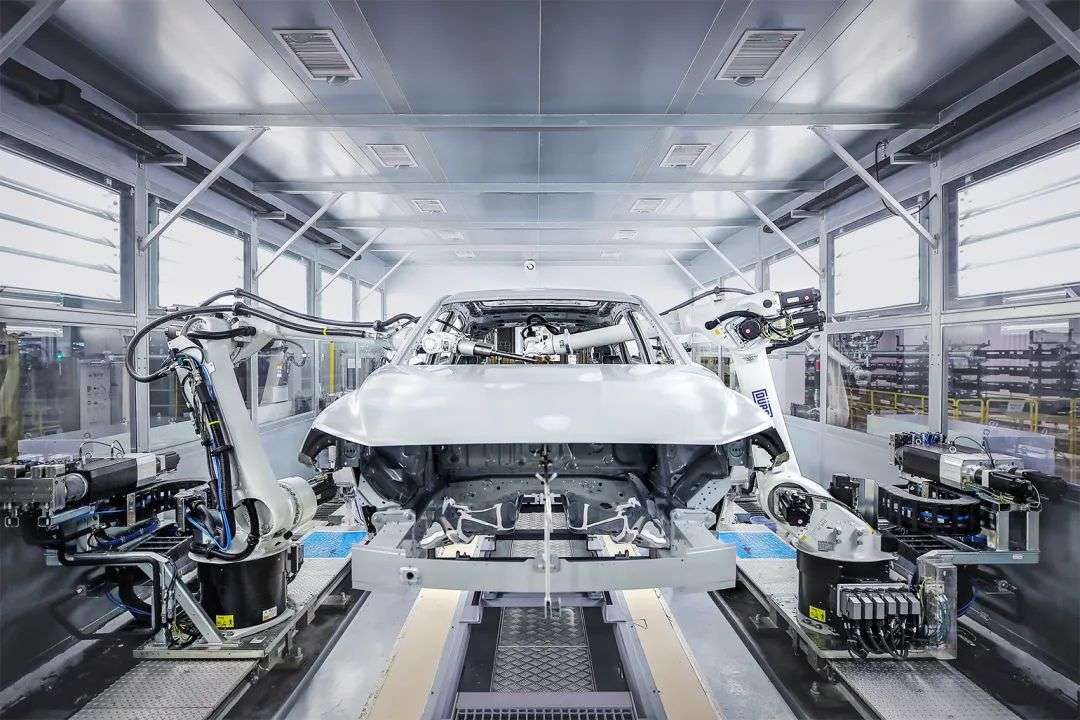 Utopia
In almost all sci-fi works, the future travel scenes are three-dimensional structures, with cars running on the ground and flying at low altitudes. These seemingly utopian scenes are exactly the three-dimensional traffic that Geely wants to lay out.
If the target of sales volume is the short-term survival logic of Geely, from a long-term perspective, what Geely wants to create is a three-dimensional traffic scene. Focusing on shared travel, flying cars, low-altitude satellites and other fields, Geely's three-dimensional space-time picture is slowly unfolding.
Thinking with the end in mind, shared travel supported by autonomous driving technology will be an important scenario in the future transportation system, not limited to ground and air.
Hardware manufacturing, software technology and user traffic are the three key elements. In order to gain more voice in the future market system, OEMs are occupying the majority of hardware manufacturing elements. On the basis, it is also extending its software R&D and user operation capabilities.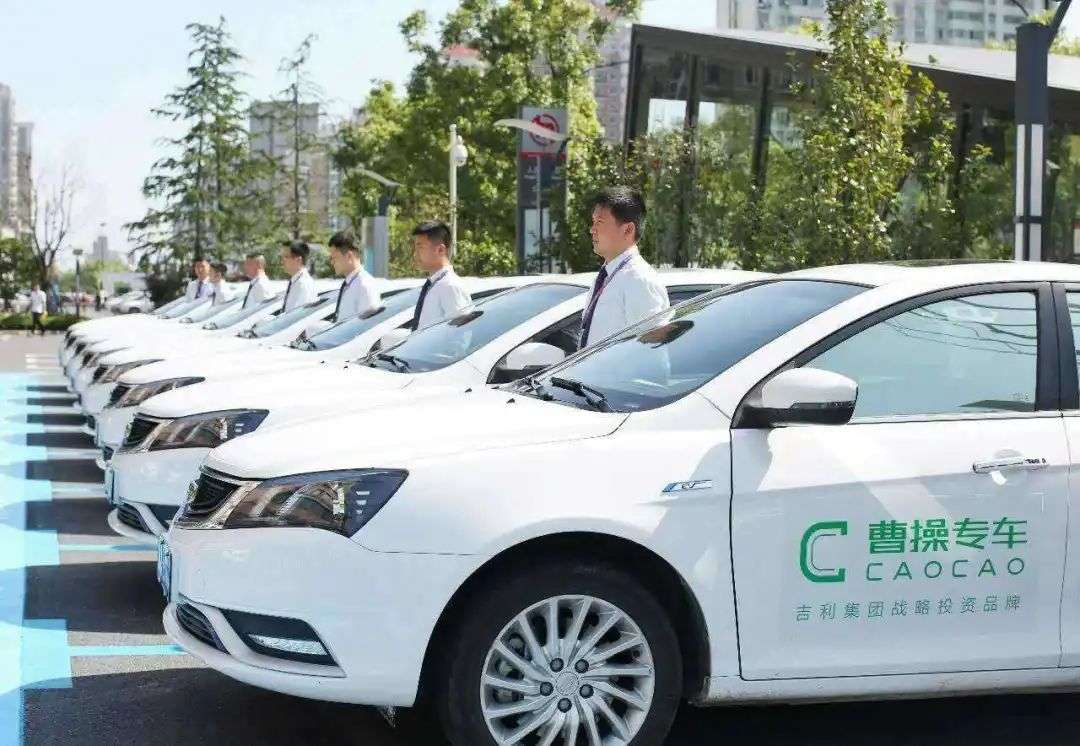 Geely is the first OEM to deploy the online car-hailing market. One of the travel platforms is Cao Cao Travel, which is invested by itself, and the other is Yao Travel, a joint venture with Daimler.
Cao Cao Mobility was established in 2015, and has opened services in 50 cities including Hangzhou, Chengdu, Beijing, Guangzhou, Shanghai, and Xi'an, with more than 31 million users.
Yao Chuxing was established in 2019, with a differentiated positioning from Cao Cao Travel, focusing on high-end private car travel services. Class sedans and V-class MPVs.
According to Geely's plan, Cao Cao Travel will also be connected to low-altitude flying cars, and the function of one-click flying will be realized in the future.
In 2017 and 2019, Geely has invested in two flying car companies.
The first is Terrafugia, which was established in the United States in 2006. The small flying car developed by Terrafugia, after years of optimization and improvement, the latest one, code-named Transition, has folding wings and unfolds about 8.22 meters.
This car can carry two people, the flight speed is 160 km/h, and the flight altitude is about 3048 meters. In February 2020, the U.S. Federal Aviation Administration issued a liftoff permit for it.
According to Geely's plan, this air and land vehicle will be officially put into the market in 2022, and the price is tentatively set at US$400,000, or about RMB 2.56 million .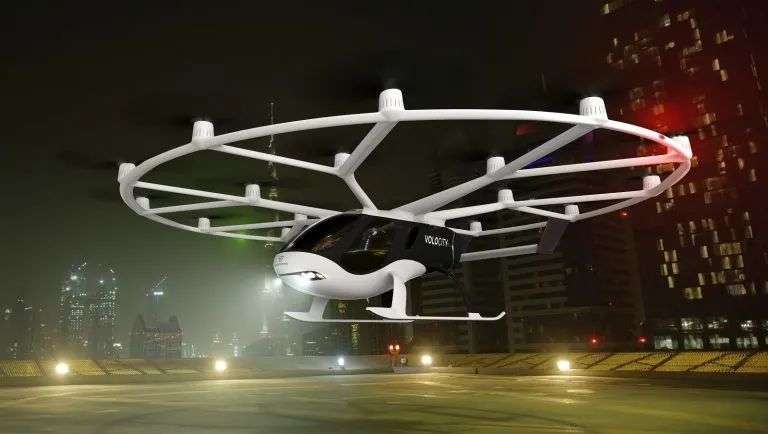 Another flying car company invested by Geely is Volocopter from Germany. In September 2019, Geely and Daimler jointly invested 50 million euros in it, each holding a 10% stake.
Volocopter was founded in 2011 to provide point-to-point air electric mobility services. Geely plans to establish a joint venture with Volocopter in China and will be responsible for the production and marketing of Volocopter products in China.
Whether it is an online car-hailing or flying car, in order to maximize efficiency, it must be unmanned. For truly safe unmanned driving, high-precision maps with absolutely precise positioning and low latency are required.
In order to empower the three-dimensional transportation ecology. In 2018, Geely founded Shikong Daoyu Co., Ltd. to lay out the commercial satellite field, and Li Shufu personally took the lead as chairman.
This also makes Geely the second car company to deploy aviation business after Tesla.
At present, Geely's three-dimensional traffic layout is only in its infancy and has not attracted much attention, but it paints a hazy portrait for Geely's distant future .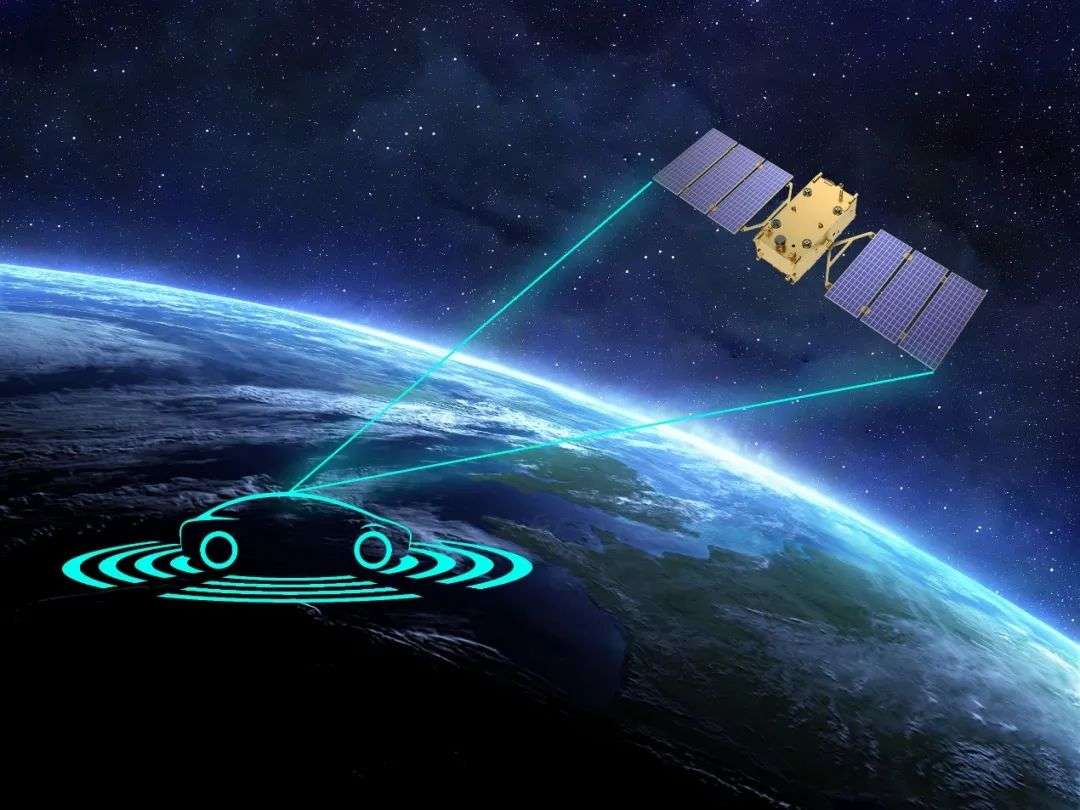 Write at the end
Although Tesla's sales are hot, building and selling cars has never been Musk's dream. What Musk really wants to do is conquer the universe and immigrate to Mars.
Li Shufu had a similar expression, he believed that human beings should not be struggling to compete for survival resources every day, but should study life science and space technology. "It's not that 7 billion people have one planet, but everyone can have an infinite number of planets."
Comparing with the sea of ​​stars that conquered the universe, the pursuit of sales volume and the pursuit of scale may be the "stubbornness" that every car company has to face, but where is the distance? When will it come?
As Li Shufu said, at present, there is only a beginning, no end...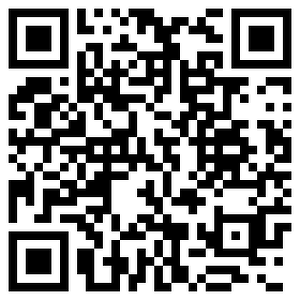 Massive information, Accurate interpretation, all in Sina Finance APP
Article Url:https://www.liaochihuo.com/info/676363.html
Label group:[electric car] [new energy vehicles] [domestic cars] [Car] [auspicious] [suv] [Volvo] [Automotive industry] [Li Shufu] [Geely Group] [Ford] [Geely Technology Brand] [action plan]