Original title: Big action! Xu Jiayin and Ma Huateng joined forces, Evergrande Motors's market value is approaching 480 billion, what is it like to join hands with Tencent?
Following SAIC's partnership with Ali and Geely's partnership with Baidu, there is good news from Evergrande, which chose to marry the Internet giant Tencent.
On March 15th, Evergrande Automobile, a subsidiary of Xu Jiayin, issued an announcement on the Hong Kong Stock Exchange. The company signed an agreement with Wutong Automobile Association, a subsidiary of Tencent, to set up a joint venture company to jointly develop and own independent vehicles. In-vehicle intelligent operating system of intellectual property. Among them, Evergrande Automobile holds a 60% stake in the joint venture company; Wutong Automobile Alliance holds a 40% stake in the joint venture company.
On March 15, Evergrande Motor's stock price rose 5.21% to HK$53.5. The latest market value of Evergrande Motors is close to HK$480 billion, crushing traditional car companies, second only to BYD, Wei Come to Auto, approaching the sum of SAIC and Great Wall Motor (Hong Kong stock 02333).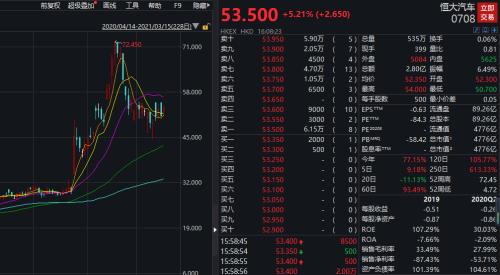 It is worth noting that since June 12, 2020, although one car has not been sold, But Evergrande's stock price has risen 672%. At present, the market value of Evergrande Auto is 2.4 times that of the real estate company China Evergrande (Hong Kong stock 03333).
It is understood that this is not the first time Evergrande and Tencent have joined forces in the field of new energy vehicles. In September last year, Evergrande Automobile announced that it would raise HK$4 billion, and Tencent became one of its major shareholders. At present, Evergrande has carried out in-depth cooperation with Tencent on the development of in-vehicle intelligent operating systems. In this joint venture, the two parties will jointly develop the Hengchi intelligent operating system and create the world's leading smart car ecosystem.
Evergrande continues to build cars, with a total investment of over 29.4 billion yuan
Since the second half of 2020, Evergrande has made great moves to build cars, which has caused the stock price to soar many times.
On August 3, 2020, Evergrande Motor released 6 models at the same time, namely Hengchi 1, Hengchi 2, Hengchi 3, Hengchi 4, Hengchi 5 and Hengchi 6 and 6 models cover all model levels from A to D, as well as a full range of subdivided models such as sedans, SUVs, MPVs, and crossovers.
On September 18, 2020, Evergrande Automobile announced that the company plans to issue RMB shares and list on the Shanghai Stock Exchange Science and Technology Innovation Board to allocate and issue no more than 1.556 billion shares.
September 15, 2020, Evergrande Automobile announced that it raised nearly 4 billion Hong Kong dollars through the placement of new shares to support the development of new energy vehicle business. The list of investors includes Tencent, Didi Chuxing, Sequoia Capital, Yunfeng Fund and other Internet giants and top investment institutions.
On December 7, 2020, Evergrande officially released a video of the Hengchi 1 test vehicle running on the road. On December 9, 2020, Xu Jiayin, chairman of the board of directors of Evergrande, reviewed the interior of the Hengchi 1 at the Evergrande headquarters, and the appearance and interior layout of the Hengchi 1 were exposed.
On the evening of January 24, 2021, Evergrande Automobile issued an announcement to privately issue 952 million new shares to 6 investors, attracting a total of 26 billion Hong Kong dollars. One of the largest equity financings in the new energy vehicle industry. On the second day after the announcement, Evergrande's share price soared 51.67%, and its market value soared to nearly HK$400 billion.
On the evening of February 3, 2021, Evergrande Automobile announced that it will officially start the winter calibration test of Hengchi Automobile at the Yakeshi Test Base of China Automobile Research Institute on the same day. Xu Jiayin personally supervised the battle. On the second day, Evergrande's stock price rose 13%.
On February 10, 2021, Evergrande Auto unveiled 3 more models. Hengchi Auto released Hengchi 7, Hengchi 8 and Hengchi online. 9 Three new models. Shares in Evergrande soared 19% on the same day.
According to previously released financial data, in the first half of 2020, the company's overall performance was supported by the health business. Evergrande Automobile's revenue was 4.51 billion yuan, a year-on-year increase of 70%, and the automobile segment revenue was 50 million yuan, only 0.1% of the overall revenue; the company's overall gross profit was 1.26 billion yuan, a year-on-year increase of 107%; net profit was a loss of 24.6 100 million yuan, the loss increased by 24.2% year-on-year, of which the automobile net profit loss was 1.27 billion yuan.
At the interim performance exchange meeting, Evergrande Chief Financial Officer Pan Darong said that in 2019, Evergrande Motor's investment in new energy vehicles was 14.7 billion yuan; In the first half of the year, 3 billion yuan was invested, mainly including equity acquisition, research and development expenditure, etc. In the second half of the year, it is expected to invest 2.7 billion yuan, mainly in equity acquisition. In 2021, it is expected to invest 9 billion yuan, including factory construction, land and research and development. Pan Darong said that by 2022, Evergrande will invest more than 29.4 billion yuan in the auto sector.
At present, Evergrande Auto has not completed mass production. In terms of production and sales, its goals include: to achieve annual production and sales of over 1 million vehicles by 2025, and to achieve annual production and sales of over 1 million vehicles by 2035. Achieve annual production and sales of more than 5 million vehicles, and strive to become the world's largest and most powerful new energy vehicle group.
China Evergrande encountered a wave of crisis
In 2020, Xu Jiayin's real estate listed The company China Evergrande has encountered a wave of crisis and once faced a situation of "double killing of stocks and debts".
On September 24, 2020, related documents about Evergrande were released from the Internet. That night, China Evergrande's official website urgently issued a relevant statement saying that recently, rumors about the restructuring of our company have been circulating on the Internet. The relevant documents and screenshots are fabricated out of thin air and are purely slanderous, causing serious damage to our company's goodwill. The company strongly condemned and reported the case to the public security organs.
On the evening of September 25, 2020, China Evergrande announced on the Hong Kong Stock Exchange that as of September 24, 2020, the company's interest-bearing liabilities were higher than those of March 2020. At the end of the month, it has dropped by about 53.4 billion yuan, and the financing cost has dropped by 2.24 percentage points. The loan of 43.5 billion yuan due after September 25, 2020 has been repaid in advance, and the results of various debt reductions have been positive and significant.
On the evening of September 29, 2020, China Evergrande announced that it signed a supplementary agreement with 86.3 billion investment in Evergrande Real Estate's total investment of 130 billion. , Zhan Investment agreed to convert to common equity for long-term holding.
On the evening of November 22, 2020, China Evergrande announced that among the 130 billion yuan strategic investors of Evergrande Real Estate, the 125.7 billion yuan strategic investor has signed a supplementary agreement Converted to ordinary shares, of which 86.3 billion yuan of strategic investors have signed an agreement to continue to hold; 39.4 billion yuan of strategic investmentThe investor has signed a supplementary agreement. After a series of agreements were signed, the strategic investors held a total of 40% of Evergrande Real Estate, and Kailong Real Estate held 60% of Evergrande Real Estate.
Data shows that as of December 31, 2020, Evergrande's interest-bearing debt balance was 716.5 billion yuan, compared with March 2020, 9 months of interest-bearing liabilities Liabilities fell by 157.8 billion yuan. In 2020, China Evergrande's sales were 723.25 billion yuan, completing 111% of the annual sales target of 650 billion yuan; the sales collection was 653.16 billion yuan, with a collection rate of 90.3%. Evergrande's sales target for 2021 is 750 billion yuan, and its interest-bearing debt target will drop by another 150 billion yuan.
On January 18 this year, China Evergrande announced that it will use its own funds to repay the principal and interest of HK$18.352 billion of convertible bonds due in 2023 in advance . From September last year to January 18 this year, Evergrande used its own funds to repay its debts in advance four times, with a cumulative debt repayment of over 47.7 billion Hong Kong dollars.
Analysts pointed out that at the beginning of the new year, Evergrande once again repaid its debts in advance, which reflects the company's financial strength and firm determination to reduce debts. 150 billion" goal.
Internet giants have "built cars"
Since 2020, new Sales of energy vehicles have soared, and the market value of related companies has soared.
For the whole year of 2020, the overall sales volume of China's auto market fell by 2% year-on-year, but the sales of new energy vehicles rose against the trend. The auto market accounted for about 5.4%. According to the requirements of the national "New Energy Vehicle Industry Development Plan (2021-2035)" document, the sales of new energy vehicles will reach 20% of the total vehicle sales in 2025, which is nearly 4 times the current level, and there is huge room for imagination.
Since the second half of 2020, the monthly sales of new energy vehicles have been increasing month-on-month and hit a record high. The latest data released by the China Association of Automobile Manufacturers shows that in February 2021, the production and sales of new energy vehicles were 124,000 and 110,000 respectively, an increase of 7.2 times and 5.8 times year-on-year, respectively. This data has refreshed the production and sales history of the month for 8 consecutive months. record.
With the soaring sales, the stocks of new energy vehicle companies are also sought after by the market in 2020, performing an epic market. CICC (Hong Kong stock 03908) new energy vehicle sector index (including NIO, Tesla Pull, BYD A) the annual increase of 801%.
In 2020, NIO's stock price rose as high as 1112%, its market value surpassed BMW and Daimler one after another, and even surpassed BYD to become China's most valuable car company. . At present, the latest market value of NIO is 71.1 billion US dollars. Tesla's increase in 2020 is also as high as 743%, making it the world's largest car company. Tesla's latest market value of $665.9 billion is nearly three times that of Toyota.
The huge wealth-making effect has made the Internet giants "coveted". They have dropped a number of blockbusters in the field of automobiles. The big fat of new energy vehicles. Up to now, Baidu and Ali have directly entered the automotive industry as vehicle manufacturers, while Tencent has not directly "built cars", it chooses to cooperate with car companies at the ecological level such as the Internet of Vehicles. In this regard, Tencent's strategy seems to be somewhat similar to Huawei's.
On December 25, 2020, Zhiji Automobile, jointly built by SAIC, Zhangjiang Hi-Tech and Alibaba Group, was registered in Pudong New Area. The registered capital of Zhiji Automobile is 10 billion yuan. Among them, SAIC Group invested 5.4 billion yuan, holding 54% of the equity; Zhangjiang Hi-Tech and Alibaba each invested 1.8 billion yuan, holding 18% of the equity. On January 13, 2021, Zhiji Auto's first SUV model and sedan model were officially unveiled, and the new car will be launched in 2022It was officially launched and delivered in 2018, and the currently planned models are all pure electric vehicles.
On January 11, 2021, Baidu officially announced the establishment of a smart car company to enter the automotive industry as a vehicle manufacturer and selected Geely Holding Group For the new company strategic partner. On March 2, 2021, Jidu Automobile Co., Ltd., a smart car company jointly established by Baidu and Geely, was officially announced. Tianyancha data shows that in this new joint venture, Baidu holds 55% of the shares and Geely holds 45% of the shares.
The BATs who once said that they would not build cars, now only Tencent did not directly end up "building cars". The analysis believes that Tencent has not yet set foot in vehicle manufacturing, but this does not mean that it will not build its own vehicles in the future. This has many similarities with Baidu and Alibaba, but at a slower pace.
Apple makes cars? Akio Toyoda warns: Please prepare for 40 years of business.
In addition to the above-mentioned Internet giants, the rumors that the tech giant Apple is building cars have also been rumored recently. Earlier, some media reported that as the research and development result of the self-driving car project "Titan Project", Apple in the United States will launch the long-awaited electric car "AppleCar" in September this year.
Sources say that Apple is working hard to find a partner to build the much-anticipated Apple car. According to Citi analysts, Apple has accumulated a large number of automotive-related patents that could bring innovative technologies to upcoming automotive products.
For Apple to build cars, Toyota Motor Corporation President Akio Toyoda (Akio Toyoda) recently raised a "warning" to Apple. "The auto industry welcomes new entrants, but after building a car, I want them to be ready to deal with customers and customers for about 40 years," Toyoda told a news conference at the Japan Automobile Manufacturers Association. Various changes." Toyoda said that the automotive business is not just about having the technology to make cars.
Recently, executives from Volkswagen and BMW have also expressed their views on Apple's car manufacturing. Volkswagen CEO Herbert Diess said in mid-February that Apple's move into the auto industry was a logical move, combining its expertise in software, batteries and design with vast resources. "But nonetheless, we are not afraid that the auto industry is different from the tech industry and that Apple will not take over it overnight."
BMW CFO Nicolas Peter Noting that he is not concerned about the threat of Apple Cars. Nicolas Peter joked, "I slept well every day, competition is a wonderful thing, it helps motivate us, BMW is in a very strong position, and hopefully we can continue to be the industry leader."
Scan the QR code to open an account within 3 minutes>>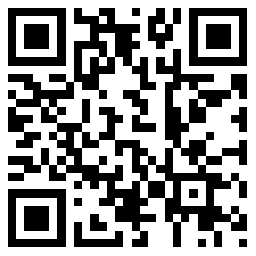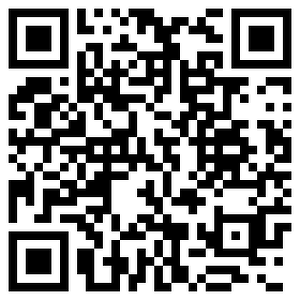 Massive information, accurate interpretation, all in Sina Finance APP
Responsible editor: Wang Han
Article Url:https://www.liaochihuo.com/info/676318.html
Label group:[stock] [new energy vehicles] [Car] [new energy] [new energy industry] [Evergrande] [Tencent's market value]