Did Geely rise? Look at its stock price trend at a glance!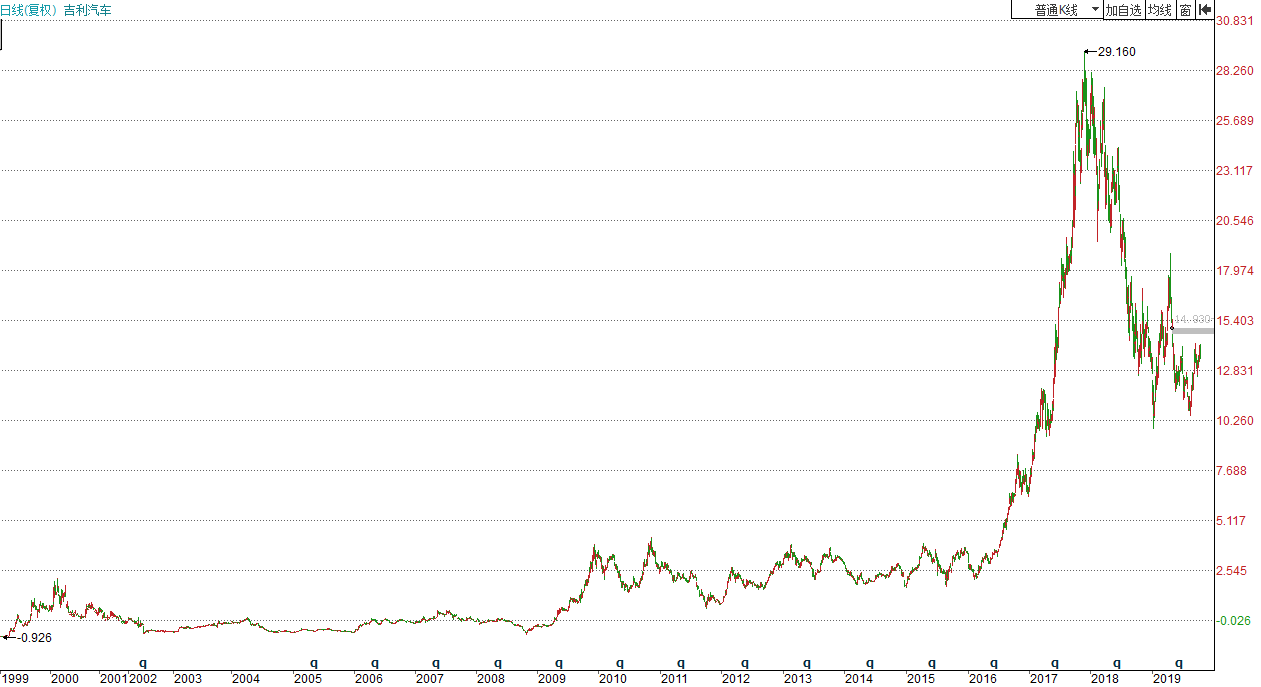 This is the entire stock price chart of Geely Auto since its listing. A lot can be seen.
It is obvious that Geely's stock price has experienced two stages of substantial rise, one is from 2008 to 2010, and the other is from 2016 to 2018. After 2018, there was a rapid decline from high to half. .
In the three years from 2008 to 2010, Geely's share price rose from less than HK$0.2 to nearly HK$5, an increase of 25 times, and from less than HK$3 to nearly HK$30 in 2016-2018, an increase of 10 times. Subsequently, since 2018, it has fallen from the highest position of nearly 30 Hong Kong dollars to the lowest of less than 10 Hong Kong dollars.
Therefore, Geely has experienced the rapid rise before, and now it is on the road of decline! The stock price has been cut in half, and the market value has dropped from a maximum of HK$241.624 billion to now only HK$122.206 billion.
So, what is the reason for Geely's stock price soaring? What's the reason for the crash?
The reason for the skyrocketing
If you look closely, you will find that the first stage of Geely's stock price skyrocketing, from 2008 to 2010, was at that time. A-share bull market, Hong Kong stocks are the same.
After that, an event that had a great impact on Geely happened, and everyone knows this, that is, Geely spent 1.8 billion US dollars to acquire Volvo!
On March 29, 2010, it completed the 100% acquisition of Volvo for US$1.8 billion.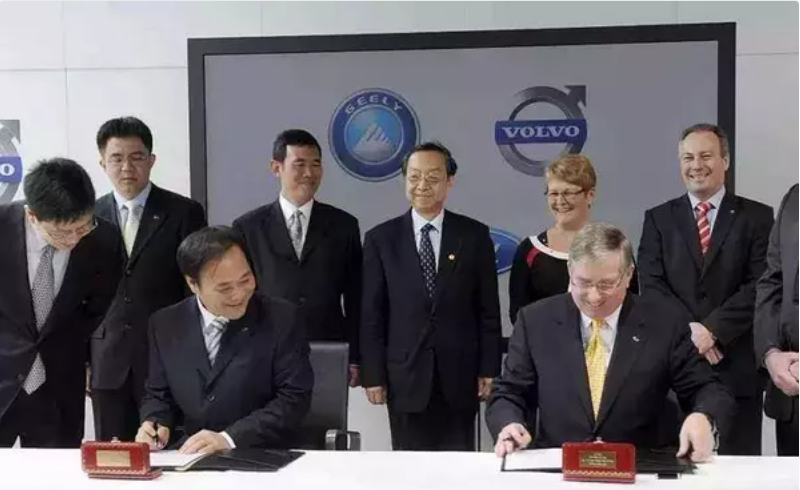 After the acquisition, Volvo's domestic sales have steadily increased, and China has become the third largest Volvo car in the world market. Volvo also began to turn losses into profits, and its share in China continued to rise, becoming the fifth largest luxury car group in China.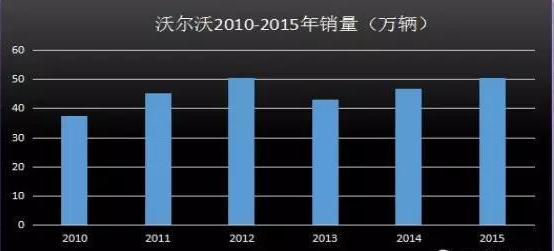 However, Geely's stock price has experienced a period of wide fluctuations for 6 years, it seems The acquisition of Volvo did not bring substantial benefits to Geely. Until the end of 2015 and the beginning of 2016, Geely's stock price began to skyrocket again.
What happened before the boom? The financial report shows that after 2014, Geely's revenue and profit began to grow explosively:

This is It is no wonder that the share price of the secondary market has risen synchronously.
The reason for the slump
After two rounds of growth, in fact, Geely's share price has risen from HK$0.2 to HK$30, a 150-fold increase!
But at this time, Geely's revenue and profit growth both slowed down.
In 2018, net profit increased by 18.05% year-on-year, and revenue increased by 14.91% year-on-year. Compared with 2017, revenue increased by 72.67% year-on-year, and net profit increased by 108% year-on-year. It can be said that Geely's performance suddenly stalled.
If the performance suddenly brakes and stalls, the stock price will naturally react, or even overreact, and the stock price will plummet in half after it has risen 150 times.
It seems that the changes in performance are too fast, but it is actually normal. This reason is mainly due to changes in the automotive industry itself. In 2018, car sales fell by 4%, and the industry entered a cold winter!
The report shows that in September 2019, automobile production and sales were 2.209 million and 2.271 million, down 6.2% and 5.2% year-on-year, respectively. In the first nine months, domestic automobile production and sales were 18.149 million and 18.371 million, down 11.4% and 10% year-on-year, respectively..3%. Domestic auto production and sales have declined year-on-year for 15 consecutive months.
New energy vehicles also declined for three consecutive months. The production and sales of new energy vehicles in September were 89,000 and 80,000, down 29.9% and 34.2% year-on-year, respectively.
However, in the face of the industry's cold winter, Geely is a better car company in the industry than some A-share car companies that lose 2-3 billion at every turn.
The auto industry is a typical cyclical industry. We can only wait and see if Geely can rise again when the next auto boom cycle arrives!
Copyright notice: The content of this article is provided by netizens, and the opinions of this article only represent the author himself. This site ( ) only provides information storage space services, does not own ownership, and does not assume relevant legal responsibilities. If you find any content suspected of plagiarism, infringement/violation of laws and regulations on this site, please send an email to [email protected] to report it. Once verified, this site will be deleted immediately.
Article Url:https://www.liaochihuo.com/info/676193.html
Label group:[stock] [domestic cars] [auspicious] [Volvo] [Geely stock] [Geely Group]