Company Profile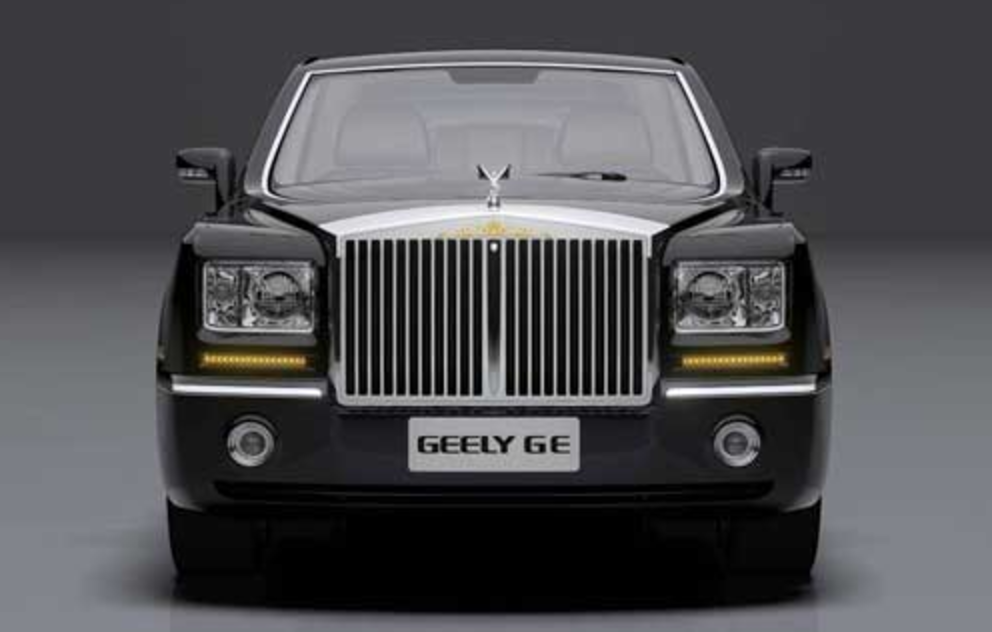 Zhejiang Geely Holding Group was founded in 1986 and entered in 1997 Automobile industry. After 30 years of development, Zhejiang Geely Holding Group achieved an operating income of 208.799 billion yuan in 2016. It has entered the world's top 500 companies for five consecutive years and China's top 500 enterprises for 14 consecutive years. "National Automobile Export Base Enterprise".
Zhejiang Geely Holding Group, headquartered in Hangzhou, owns brands such as Geely Auto, Volvo Car, London Taxi, and Long-distance Commercial Vehicles.
Among them, Geely Automobile has established vehicle and powertrain manufacturing bases in Taizhou, Zhejiang, Ningbo, Xiangtan, Hunan, Jinan, Shandong, and Chengdu, Sichuan. Geely Automobile Group has established a research institute in Hangzhou, Zhejiang, modeling design centers in Shanghai, China, Gothenburg, Sweden, Barcelona, ​​Spain, and California, USA, and Geely Automobile European R&D Center (CEVT) in Gothenburg, Sweden, striving to build a globally competitive automotive infrastructure .
Geely has a very rich product line, including Emgrand EC7 (A-class sedan), Borui (B-class sedan), Boyue (SUV), Emgrand GS (crossover SUV), Vision Series, King Kong More than 10 complete vehicle products, including 1.0L-3.5L full-series engines and matching manual/automatic transmissions. By the end of 2016, Geely Automobile had accumulated nearly 5 million vehicles.
Main Manager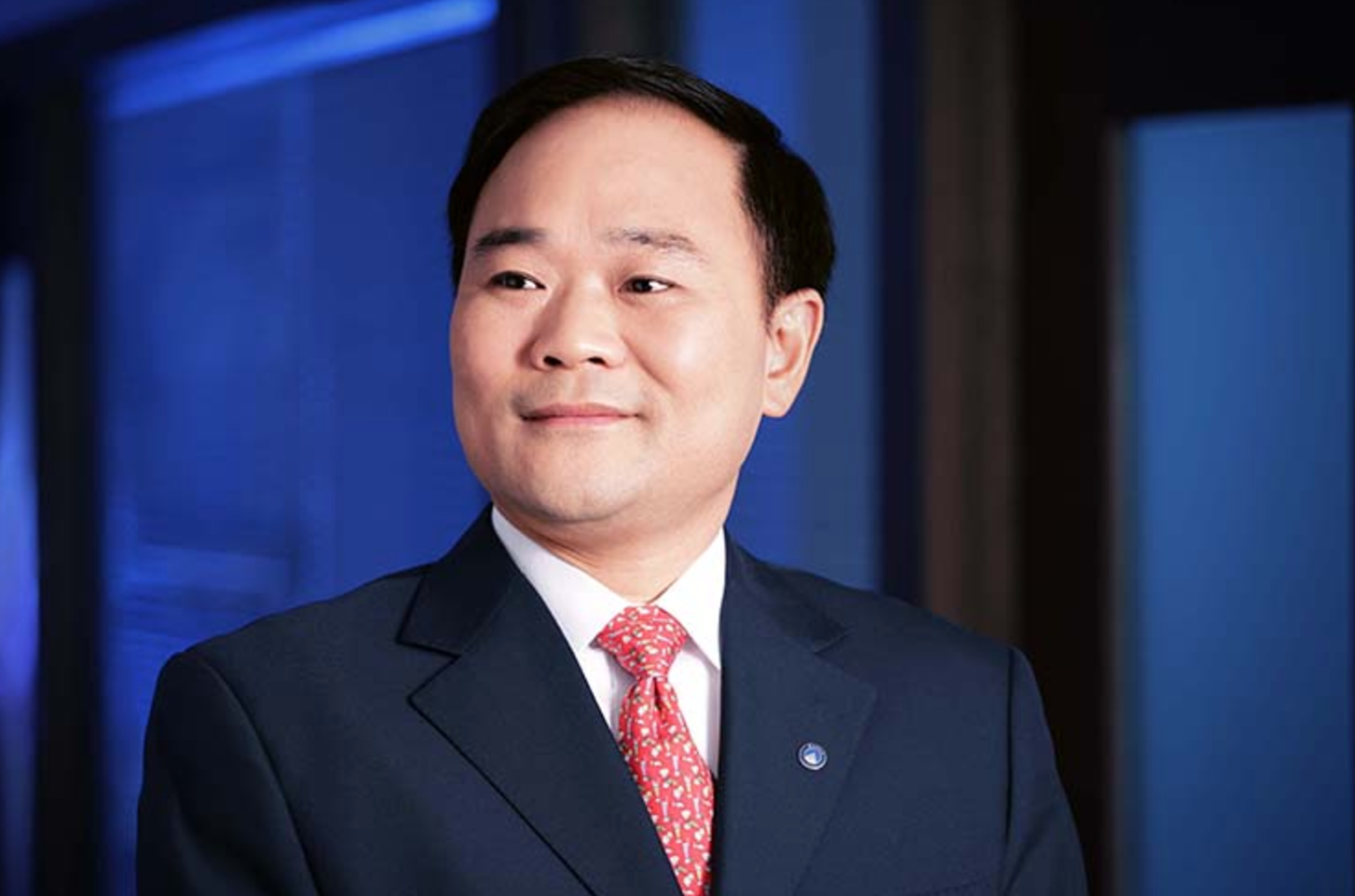 Li Shufu: Male, 53 years old, now He is the controlling shareholder, founder and chairman of the board of Zhejiang Geely Holding Group Co., Ltd.
Holding a master's degree in engineering from Yanshan University. Member of the Chinese People's Political Consultative Conference. Over 30 years of investment and management experience in China's auto manufacturing business. Selected by China Auto News as one of the "Top 50 Best Companies in China's Auto Industry for the 50th Anniversary" One of the "Influential Figures"
Development History
Early Stages of Struggle
Li Shufu started his business by helping people take pictures in his early years, opened a photo studio, and used potions to remove waste from waste. Extracted gold and silver for sale. In 1986, Li Shufu founded a company to produce refrigerator accessories, and later to produce refrigerators, officially starting his entrepreneurial process. In 1989, Li Shufu discovered a business opportunity for the production of decoration materials during his studies at a university in Shenzhen, and returned to his hometown to cooperate with his brothers for production. In 1992, Li Shufu went to Hainan to seek gold and real estate. After his failure, he established Zhejiang Geely Motorcycle Factory and began to produce motorcycles.
Entering the automobile industry—obtaining the automobile production license by boarding the car first and then paying the ticket
In 1996, Geely Group Co., Ltd. was established, and entered the automobile industry in 1997, becoming the first private car company in China. In 1998, the first car (Pride Hatchback) was launched at Zhejiang Linhai Base. In 2001, it obtained the qualification for car production issued by the state. In 2003, Zhejiang Geely Holding Group Co., Ltd., the parent company of Geely Automobile, was formally established and began to export cars overseas. In May 2005, Geely Automobile was successfully listed on the main board of the Hong Kong Stock Exchange.
M&A and new deployment——strategic transformation, improving technology and brand, trying to get rid of price competition
In 2006, Geely signed an agreement with British Manganese Bronze Company to establish Shanghai British Diwa joint venture, and realized holding British company through acquisition. A century-old automobile company. During the 2008 financial crisis, Australia's DSI, the world's second largest independent manufacturer of automatic transmissions, brokeAfter production, Geely Automobile decisively proposed an acquisition plan and won out of 15 buyers. In 2010, Geely successfully acquired 100% equity of Volvo Car Company and related assets (including intellectual property) from Ford Motor Company for US$1.8 billion, which shocked China and the world.
Note: Volvo, which has a history of nearly 90 years, is a famous European luxury car brand and is known as "the safest car in the world". Geely's total operating income in 2009 was just over 2 billion US dollars, while Volvo's total revenue was as high as 12.4 billion US dollars. Through this acquisition, Geely used Volvo's brand value and core technology to get rid of the low-end car manufacturing position.
In 2012, Geely Holding Group entered the Fortune Global 500 for the first time with an operating income of US$23.3557 billion (approximately RMB 150 billion), becoming the only Chinese private auto company shortlisted. In 2014, it put forward the brand mission of "making everyone's boutique cars", and successively launched 3.0 era boutique models such as Borui, Boyue, Emgrand GS and Emgrand GL. In 2016, it released the 20200 strategy - to achieve the goal of annual production and sales of 2 million vehicles by 2020, enter the top ten global auto companies, and become the most competitive and respected Chinese auto brand. In May 2017, it acquired a 49.9% stake in Proton, Malaysia's largest automaker, and a 51% stake in Lotus (Lotus), a subsidiary of Proton, at a cost of about 1.2 billion yuan. The former helps Geely to pave the way into the channel network in Southeast Asia, while the latter buys another old aristocratic brand.
Business data
Geely's revenue and profit mainly come from automobile production and sales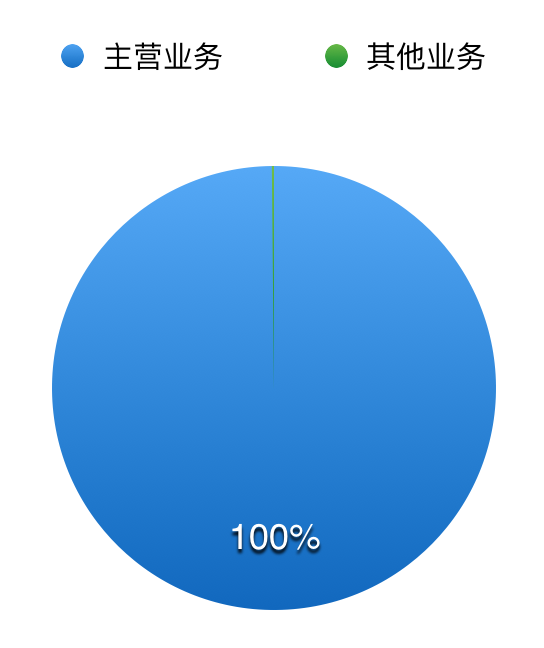 p>
In 2016, thanks to the strong market demand for the Emgrand series A-segment sedan, Geely Boyue and Vision SUV, Geely Automobile's sales increased significantly. A total of 765,970 vehicles were sold throughout the year, a year-on-year increase of 50.2%. Among them, the sales of A-class sedans increased by 61.9% year-on-year, and the sales of SUVs increased by 190.2% year-on-year.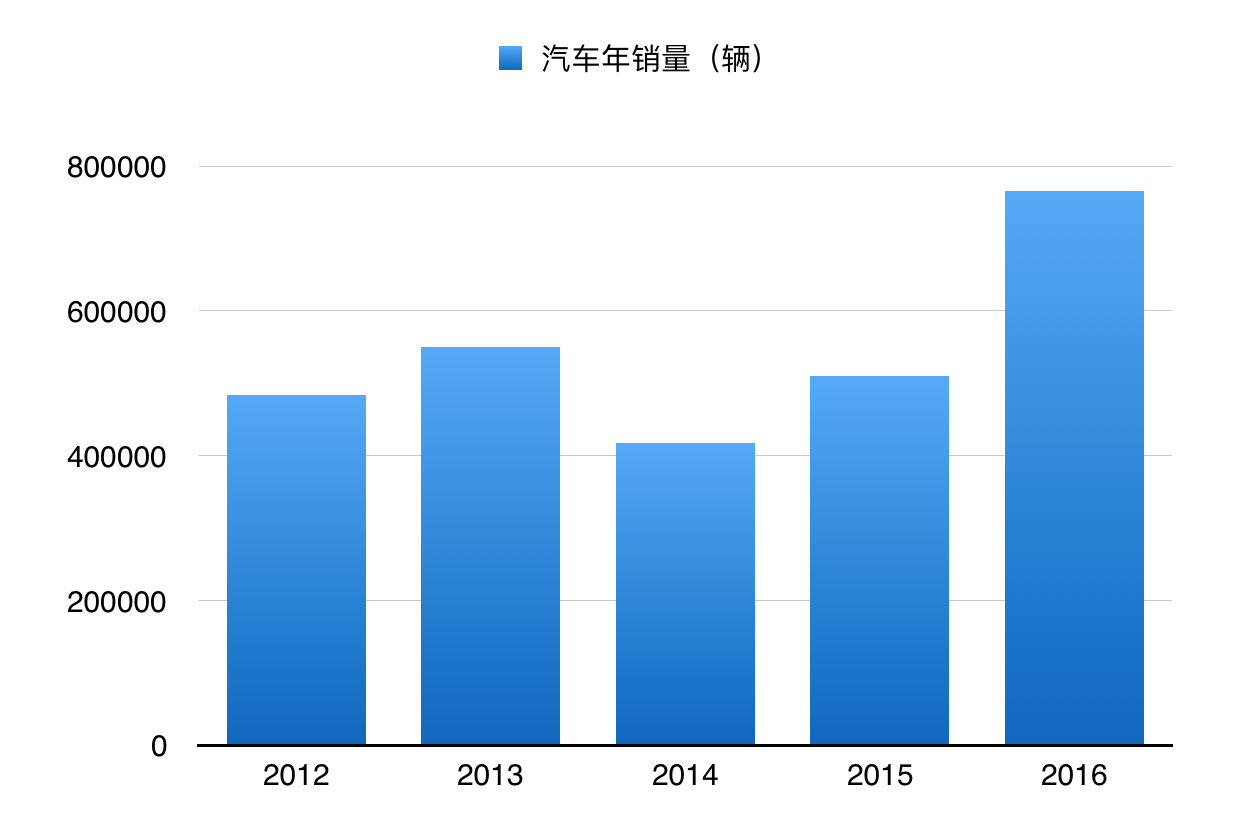 The 2016 model sales structure is as follows: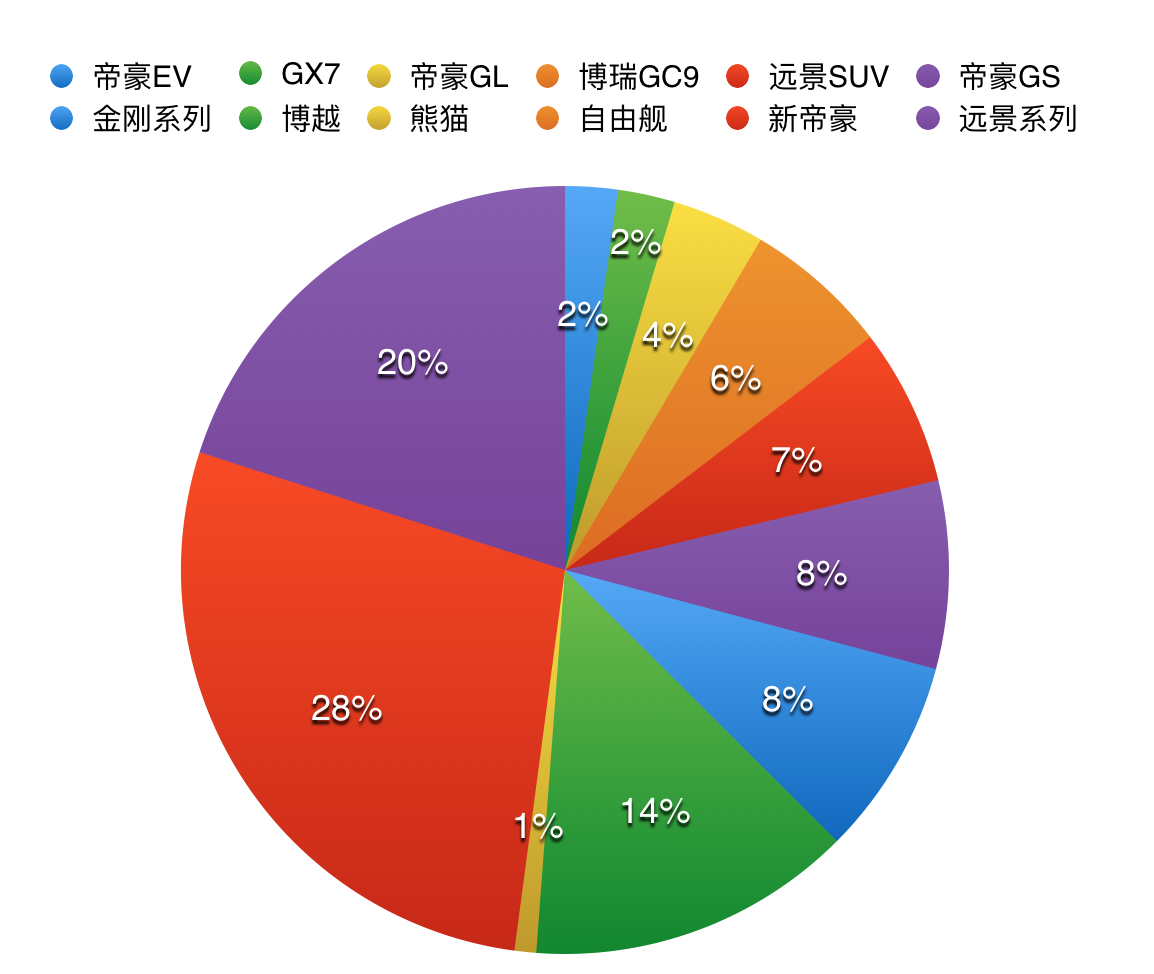 16-year sales ranking of Geely in the domestic industry:
Geely's market share in China's passenger car market From 2.4% in 2015 to 3.1% in 2016, the share of the SUV segment grew faster, from 0.9% in 2015 to 1.9% in 2016.
Sales ranking from January to April in 2017: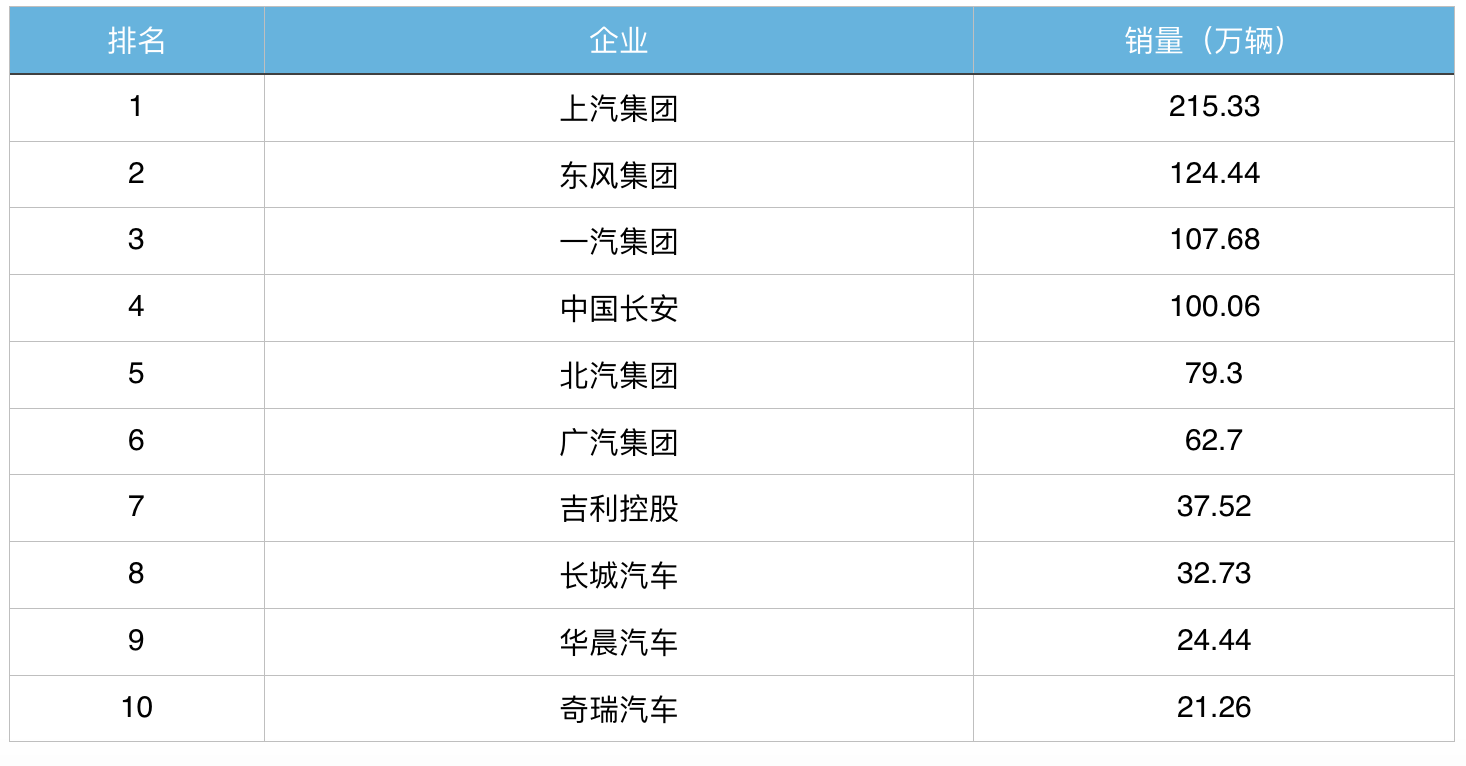 The total sales volume of Geely from January to April in 2017 increased by about 94% year-on-year, ranking It is expected to further expand the market share.
Financial data
In the past three years, revenue has shown a rapid upward trend: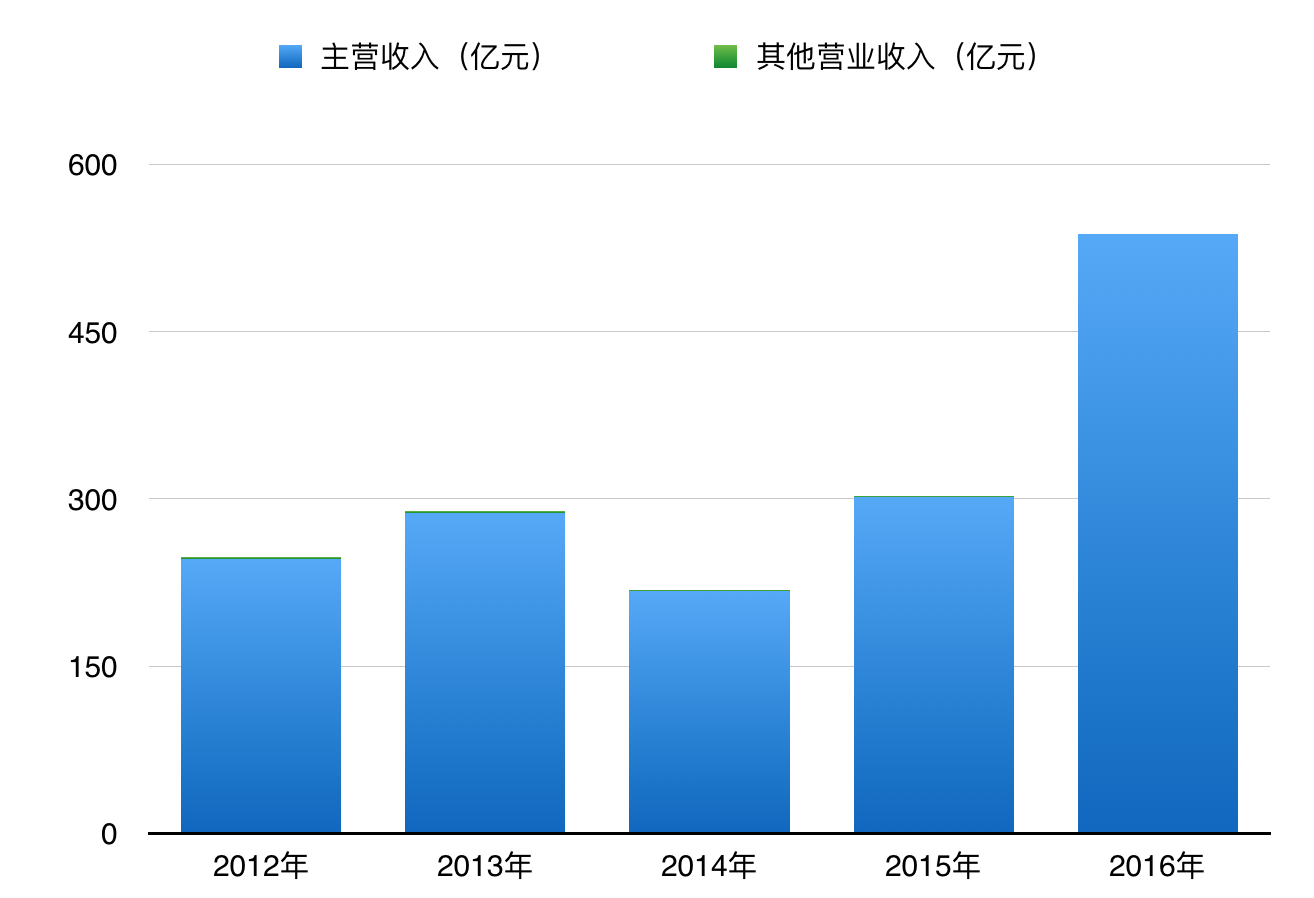 At the same time, the asset-liability ratio has increased slightly, but it still remains relatively reasonable.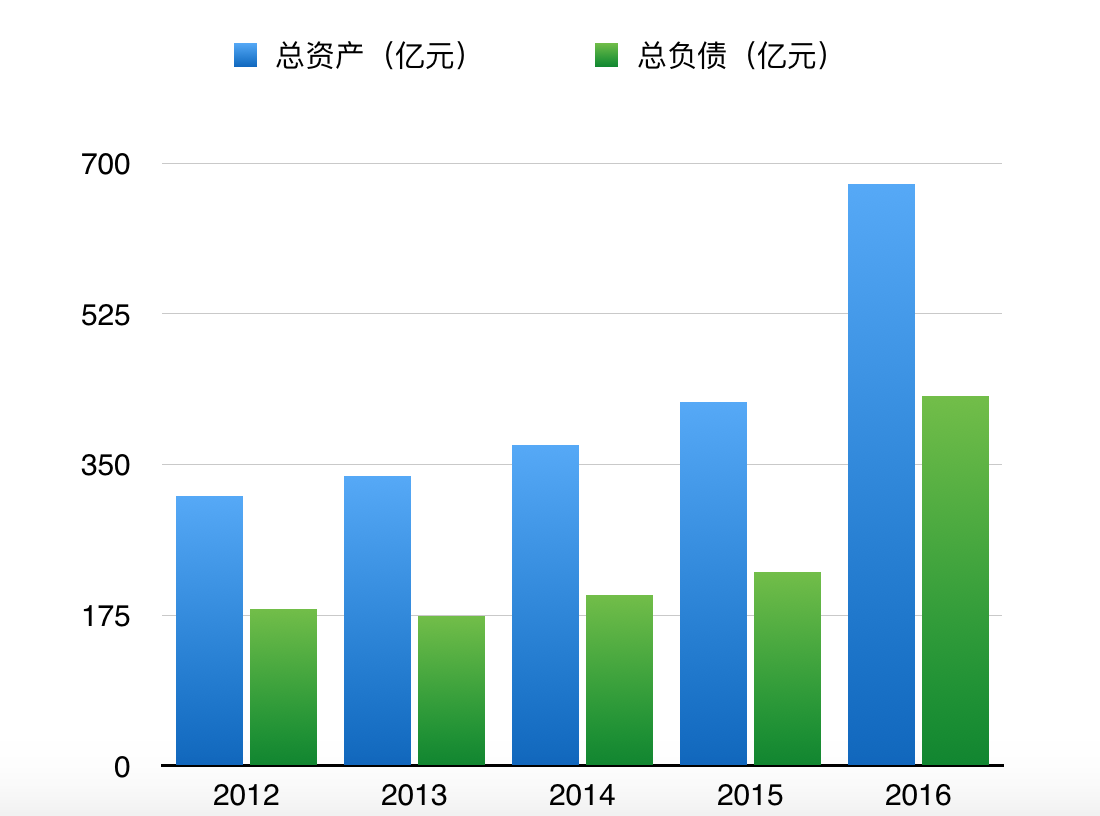 Future prospects
In 2016, Geely Auto's performance grew explosively, with revenue up 78% year-on-year and basic earnings per share up 126%. The strong performance also drove the stock price up.
The current price-earnings ratio is not low compared with its A-share counterparts, and it is even higher than the average level of the Hong Kong stock industry. The future stock price changes depend on whether Geely can achieve sustained high-speed growth.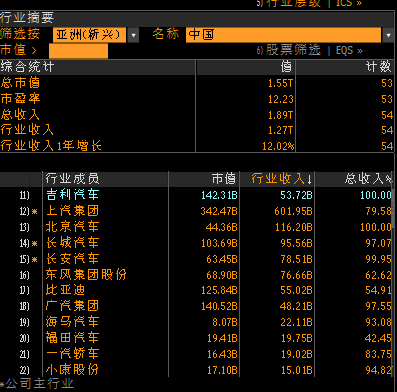 At present, the reasons for optimism about Geely include:
1. The management level is high. The past performance of Mr. Li Shufu and his team has fully proved that the management ability of the company's management is trustworthy. 2. Technical advantages. Obviously, Geely has successfully digested Volvo, the first-class car company in Europe, and it is Volvo's first-class technology that guarantees Geely's rebirth. At the same time, Geely has continuously invested heavily in research and development, and has accumulated a considerable degree of proprietary technology. 3. Marketing network. Geely has established a complete marketing network in China, with more than 750 brand 4S stores and nearly 1,000 service outlets, and nearly 200 sales and service outlets overseas. At the same time, the recent acquisition of Proton Malaysia has further opened up export channels for the company. , the increasingly powerful marketing capability is the guarantee of its future development.
Risks include:
1. Industry risks. The auto industry is greatly influenced by national policies and macroeconomic trends, and at present, the industry is at risk of weakened state support and increased environmental protection requirements. 2. R&D pressure. Auto industry technology is changing with each passing day, can Geely keepDue to the high investment in technology research and development, Volvo's first-class technology has always been maintained at the first-class level in the industry. At present, it seems that under the environment of continuous strengthening of environmental protection supervision, Geely has not invested enough in the research and development of new energy vehicles. 3. Debt risk. Although the asset-liability ratio is tentatively reasonable, it is still at a high level. Especially from the perspective of Geely's production capacity planning, its future investment is still not low. If the performance during the period is lower than expected, the debt problem may be magnified by the market and affect the stock price. #Hong Kong stock encyclopedia#
Article Url:https://www.liaochihuo.com/info/676135.html
Label group:[domestic cars] [Car] [auspicious] [suv] [Volvo] [Geely stock] [Li Shufu] [Geely Group] [Ford] [Geely Technology Brand] [Geely SUV]