Picture source: Weibo @Head wind and cloud two tours
Huang Shengyi, who was born in the entertainment industry, naturally pays more attention to his own circle. From 2008's "Uninterrupted Love" to "Legend of the White Snake", "The 22nd Marriage Rule", etc., Huang Shengyi's works as a producer, producer and investment have been exported to the market. CCTV Movie Channel's "China Film Report" "The program also called him a "high-yield investor" in the entertainment industry.
In addition to Huang Shengyi, Zhang Meng's career, who never forgets her identity as a producer, is also closely related to her husband. The man behind Zhang Meng is Lu Chao, founder and chairman of Yaoke Media, who holds 84.75% of the shares. Many high-quality film and television dramas, such as "Bright Sword", "Who Calls My Youth", "Lanling King", and "An Jia", which was popular some time ago, are all invested and produced by them.
Yoke Media, established in 2012, is currently valued at 1.3 billion, and is also called the "Four Little Dragons" of the film and television industry together with Noon Sunshine, Xinli and Lemon. Zhang Menggui, who is very popular, is the proprietress of Yaoke Media. Instead of quitting the circle to be a rich wife at home, she has become a drama producer by herself. In variety shows, she always "takes the discovery of actors as the first priority".
Domineering Women's Headquarters: Both main and side businesses are open
Has the self-confidence of "I am a C position wherever I am" and "Popularity is popularity, The sober Zhang Yuqi of "business is business" can be said to be one of the most popular sisters in the show.
"Qiqizi", who once said in social networks and variety shows that "diamonds under one carat are called broken diamonds", "hobby is to buy a house" and "monthly skin care expenses of 700,000", has always been reserved for people. Under the "rich" image.
Although she has been involved in the capital market for a long time, Zhang Yuqi, who is jokingly called "brain for face value", may also need to improve her investment vision. Qichacha shows that there are 5 companies related to her, of which only Nanjing Zhang Yuqi Film and Television Culture Studio and Beijing Wangqi Culture and Art Studio exist.
Of course, among the sisters, there are also people who have truly unlocked the investment territory. Whether in terms of acting achievements or "aura", the veritable "big sister" Ning Jing is one of them.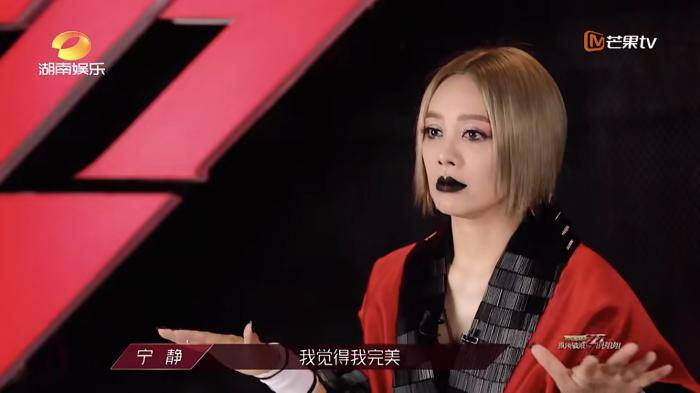 Image source: Screenshot of "Sister Riding the Wind and Waves"
It's as special as she wears black lipstick on stage What's more, Tranquility has extended its tentacles to the power industry. According to Tianyancha, there are two companies in which Ningjing Investment holds shares. One is Xiamen Guodian Longyuan Electric Power Development Co., Ltd. with a registered capital of 50 million yuan, and Ningjing holds 28% of the shares; the other company is Xiamen Shixi Xinyuan Investment Co., Ltd. a wholly-owned subsidiary of the former.
In contrast, Wang Likun, who holds four companies, has a broader business map. According to the data from Tianyancha, Wang Likun owns four companies: Xinyi Wool Hat Film and Television Culture Studio, Beijing Highland Coffee Co., Ltd., Beijing Dream Alliance Technology and Trade Co., Ltd., and Beijing Lixing Qiankun Culture Media Co., Ltd. In addition to the media industry, the business scope also involves technology development, catering, etc.
Another contestant who is serious about his business skills is Wu Xin, who is dedicated to improving his business level in the show. Her cross-border span is no less than the "one-word horse" that helped her get on the hot search in the second performance.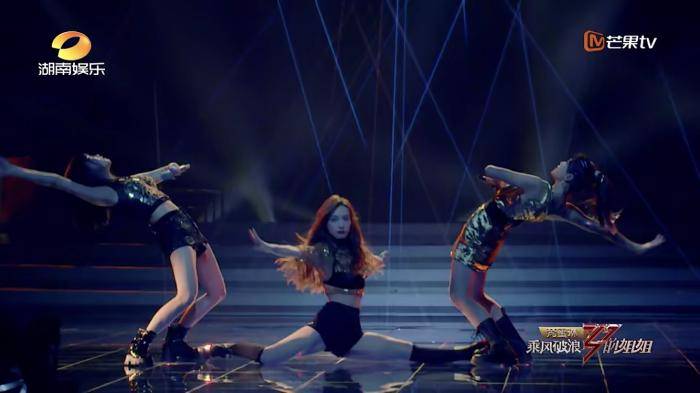 Image source: Screenshot of "Sister Riding the Wind and Waves"
As the first batch of stars to open restaurants , The trend of Taobao stores, in the case of star stores generally not developing well, Wu Xin's restaurant "Tai Zi Ye" and self-created cartoon image Dumbo Orfila Taobao stores are doing well.
The inquiry found that Taiziye belongs to Changsha Shijie Catering Management Co., Ltd. The company was established in 2011 with a registered capital of 500,000 yuan. Wu Xin once held 20% of the shares as the second largest shareholder, and Lu Jing, the major shareholder who held 80% of the shares, was Wu Xin's mother. Although Wu Xin withdrew in 2018, the remaining 20% ​​of the company is currentlyThe shares are held by his father Wu Binghai.
The image of Orfila, the little flying elephant, belongs to Changsha Orfila Culture Communication Co., Ltd., and the company's investigation shows that Wu Xin once held 50% of its shares. But Wu Xin also withdrew from the shares in 2018, and 50% of the shares were transferred to his mother Lu Jing. Dumbo Orfila's official Taobao store currently has 606,000 fans, and the best-selling T-shirt has monthly sales of more than 2,700 pieces.
In recent years, Wu Xin, who has gradually unlocked trendy outfits and skills to bring goods through variety shows, has caught up with the trend of short videos and live broadcasts, and is also rushing towards the path of a small expert in carrying goods. In the ranking list of commercial goods delivery customized by CBNData for "Sister", Wu Xin overwhelmed Shen Mengchen, Huang Shengyi and others to the top, especially in the categories of home appliances, beauty, women's clothing and daily chemicals. Over 75%.
The real winner, there are others
An explosive variety show made the sisters ride the wind and waves again, but they really made a lot of money behind the scenes Yes, it is the production platform Mango Supermedia.
The same is watching variety shows, some people spend money to buy membership, some people spend money to buy stocks. On the day the "Lang Jie" program was launched on June 12, the stock price of Mango Supermedia rose sharply, hitting the daily limit during the session. As of the close of the day, the increase was 6.82%, and the total market value was 100.395 billion yuan. By the close of the market on July 13, 5 episodes of the program had been broadcast, and the total market value of Mango Supermedia had reached 131.552 billion yuan.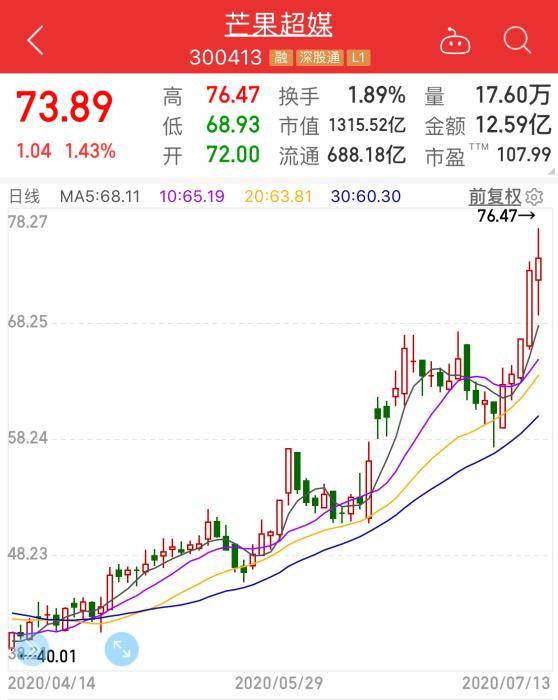 Mango Supermedia stock trend. Screenshot
"The popular variety show, while contributing significant performance, continues to verify the significant advantages of Mango Supermedia's content creation and operation. It is expected that this variety show will contribute significantly to Mango Supermedia's advertising and members." Guosen Securities analyzed in the research report.
In the current situation where Youku, iQiyi, and Tencent Video are generally losing money, Mango TV, the core platform of Mango Supermedia, which was born out of Hunan Satellite TV, has become the only profitable long-term video website relying on self-made content. Its semi-annual performance forecast shows that Mango Super Media expects to achieve a net profit of 1.04 billion yuan to 1.14 billion yuan in the first half of the year, a year-on-year increase of 29.42%-41.86%.
Taking advantage of this wave of popularity, on June 19, Mango TV announced at the investment promotion meeting that "Brother Who Overcame Toughness" was also arranged. The sisters have been hanging directly on the cloud sails. Whether the brothers can help the sea again, the smart capital will reveal the answer. (End)
Return to Sohu, see more
Article Url:https://www.liaochihuo.com/info/674466.html
Label group:[variety show] [peaceful] [Huang Shengyi] [Wu Xin]