Faraday Future (FFIE.US), once considered Jia Yueting's "life-saving straw", has not only miraculously survived after a few years of crumbling, but also recovered from LeEco's "life-saving" Mire" grew into Nasdaq's "fertile soil."
On the morning of July 22, U.S. time, Faraday Future was officially listed on the Nasdaq Stock Exchange and held a bell ringing ceremony, with the stock code "FFIE" begins official public trading. The fluctuation curve of the stock price on the first day seemed to reproduce Jia Yueting's "roller coaster fate" - first skyrocketing, then plummeting, and finally struggling around the issue price.
It is worth noting that although Jia Yueting, the founder of Faraday Future and the current chief product officer, also came to the NASDAQ exchange, he did not appear on the NASDAQ exchange. Ring the bell on the stage, but watch this moment from the stage.
The listing of Faraday Future also brought Jia Yueting what he needed most - money. According to a report from China Business News, he said in Times Square in New York that Faraday Future's listing means a new starting point and brings an important capital flow to the company. When asked if he would return to China, he again gave an affirmative answer, "It must!"
Ups and downs of the listing day
Although it successfully landed on Nasdaq, Faraday Future's listing method is not as glamorous as people think: SPAC listing. Literally translated as a special purpose acquisition company, in short, it is the reverse operation of backdoor listing, whereby a shell company, Property Solutions, which is already listed on Nasdaq, acquires Faraday Future, which wants to become a listed company.
On July 20, Property Solution's shareholders meeting approved the proposed merger with Faraday Future, officially changing the company's name to "Faraday Future Intelligent Electric Inc." .", abbreviated FFIE. The issue price of FFIE was set at $13.78, a pre-market increase of more than 40%. It finally opened at $16.8, up 22% from the issue price, with a total market value of nearly $6 billion. But less than half an hour after the opening, the plot took a sharp turn, and the market for cutting leeks was staged again.
After the start of trading, Faraday Future's stock price plummeted and fell below the issue price, and the market value instantly evaporated nearly 10 billion yuan. This makes many retail investors who want to fry their "dream" while the heat is stunned instantly. After that, Faraday Future's stock price has been hovering around the issue price, closing at $13.98, with a total market value of about $4.5 billion.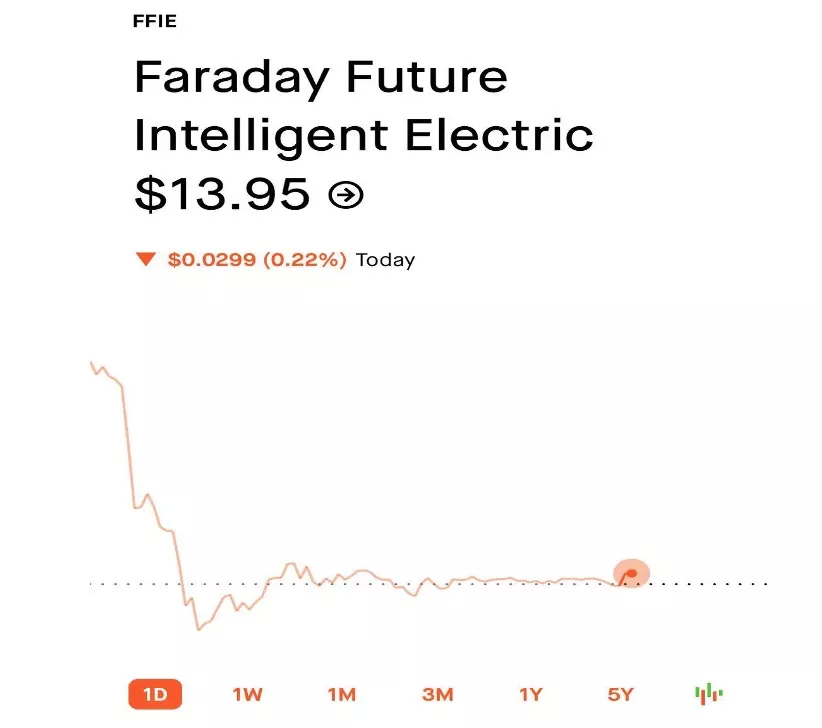 Image taken from Robinhood
Even if the results on the first day of listing were not that impressive, But for Faraday Future, going public has given it ample cash flow to expand its business. It is understood that Faraday Future received at least about $1 billion in funding when the merger with blank-check company Property Solutions Ac Corp. was completed.
"Tier 1" cities did not invest
According to a previous Faraday release The announcement shows that at the same time as FF's current round of SPAC listing, it will also complete a round of post-listing private equity investment (PIPE).Investors will subscribe at $10 per share. Cornerstone investors include: China's top three auto OEMs, previously rumored to be Geely); a first-tier city in China, previously rumored to be Zhuhai (the specific investors are two state-owned enterprises, Gree and Huafa) and other large European and American financial institutions. According to sources at the time, Geely's investment in PIPE would be less than 10%, while Zhuhai State-owned Assets' investment would reach US$175 million.
But today's mystery is revealed, and the investment rumors about China's "first tier" cities have not come true. According to Faraday Future's announcement last week, China's "first tier" cities were unable to complete the investment due to foreign exchange reasons, and were unable to subscribe for the agreed 17.5 million shares of the company before the transaction was completed. Faraday Future said this portion of the subscription share has been reallocated to other investors.
According to Faraday Future's previous plan, in addition to building factories in California and South Korea, it is also preparing to enter the Chinese market, and its headquarters base is likely to be located in Zhuhai. Although Zhuhai did not participate in PIPE this time, according to the current situation, Faraday Future is still very likely to carry out in-depth cooperation with Zhuhai after the listing.
So, who are the major shareholders of Faraday Future? It can be seen from the prospectus of Faraday Future. In addition to Faraday's original shareholder FF Top holding 31%, it is owned by Season Smart, which is controlled by Evergrande Motor 20.4% of the equity, and the rest are held by other individual investors of the trust machine. The news of Faraday Future's listing has also greatly stimulated the performance of Evergrande's stock price. After falling for eight consecutive trading days, China EvergrandeAuto shares soared about 30% in early trading on Thursday.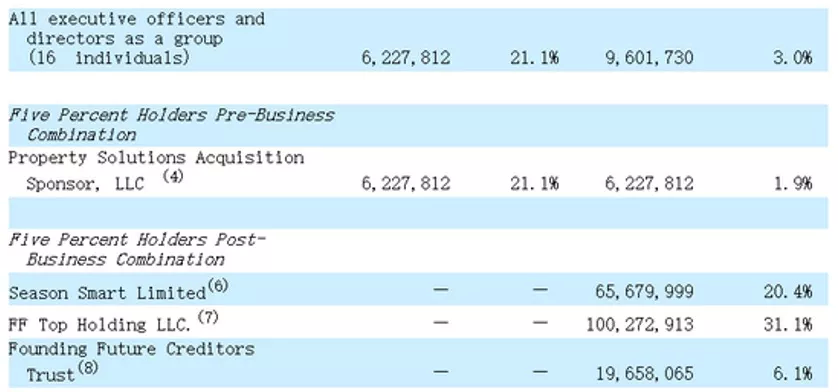 FF's shareholder structure, the picture is from the prospectus
and calculated based on Jia Yueting's shareholding , If Faraday's market value can reach 30 billion US dollars after listing, Jia Yueting may pay off his debt of 5 billion US dollars. Obviously, Faraday Future is still far from this goal.
Is there a future for Faraday Future with 7 years of zero income?
Faraday Future was founded by Jia Yueting in 2014 in California, USA. At that time, LeEco was still at its peak, and it also promoted the rapid development of Faraday Future. The total amount of financing exceeded 70 billion yuan, the number of employees once exceeded 20,000, and the first concept car was released at the CES in Las Vegas that year.
In 2016, when Faraday Future planned to build its first factory in the United States in North Las Vegas, it also received the then Nevada Changhe the strong support of the mayor of the city. However, with the collapse of LeTV, Faraday Future's capital chain also broke instantly, all projects were suspended, and the company was on the verge of bankruptcy for a time.
In the summer of 2017, Jia Yueting was issued a personal restraint and asset freezing order by at least 20 different courts, including the Shanghai High Court. In July of the same year, Jia Yueting successfully went to the United States, trying to complete his comeback through Faraday Future.
But when Jia Yueting, who was riddled with debts and scandals, came to the United States, there was a "rebellion" within Faraday Future - most non-Chinese nationals Guan secret joint attempts to overhead Jia Yueting to save the company.
But after Jia Yueting found out about this, he suppressed it with thunderous means and dismissed Liu Hong, the general counsel of law, on the spot, including the co-founder and senior vice president Nick. Sampson, Senior Vice President of Product Engineering, Senior Vice President of ProductionMore than a dozen executives of the president have resigned. Faraday Future underwent an internal "big change", but control was firmly in the hands of Jia Yueting.
Since then, Faraday Future has embarked on a long road to financing and research and development. But in the seven years since its establishment, the company has not made any revenue. Due to the shortage of funds, R&D funds are also underinvested. According to its prospectus, in 2019 and 2020, Faraday Future's R&D investment is only US$28.28 million and US$20.18 million. You must know that new car-making forces like Weilai and Ideal spend hundreds of millions of US dollars on research and development every year.
The product has not made much progress and the losses are continuing. In 2019 and 2020, its net losses were $142 million and $147 million, respectively.
But with the money, Faraday Future seems to be moving faster. There are currently three models of Faraday Future, of which the FF91 is expected to be delivered as soon as the first and fourth quarters of next year, with prices starting from $100,000 (about 650,000 RMB) and reaching a maximum price of $180,000. Now this model has been opened for reservation on its official website, and interested users need to pay a deposit of 20,000-50,000 yuan first.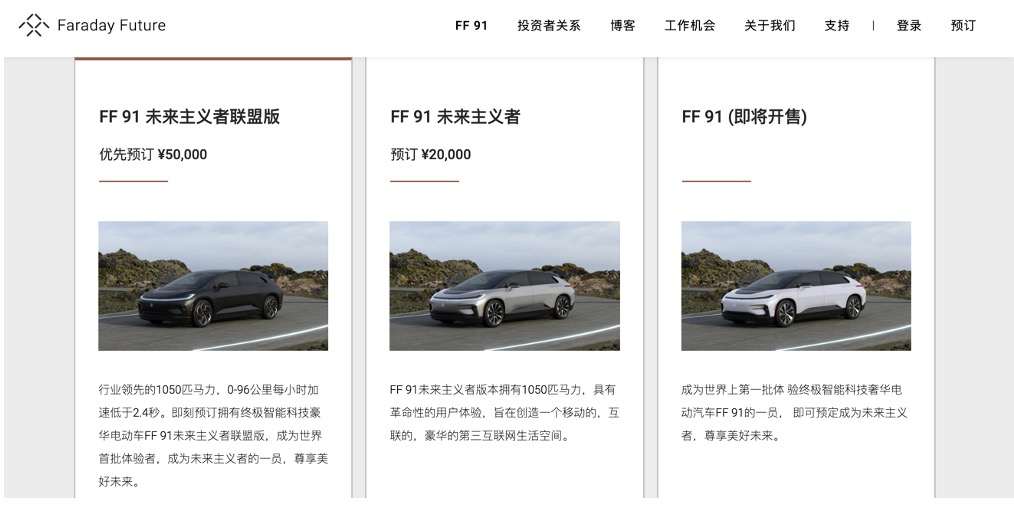 The picture is taken from Faraday Future's official website
However, Faraday Future's positioning of FF91 is very high. It claims its battery cells have about twice the energy density of other mass-produced EV batteries and a range of 378 miles under the strictest U.S. EPA standards, just slightly less than the Tesla Model S.
And Faraday Future also said today that the company will hold an investor day event at its headquarters in Los Angeles, California on September 21, and demonstrate the unique technology of the FF91 on the spot. Arrange for a test drive and disclose more model information and the car manufacturer's progress.
Can Jia Yueting really return to China this time?
For some reason, Jia Yueting, the founder of Faraday Future, did not appear on the bell ringing platform. The current CEO Bi Fukang led six FF external partners from different fields to ring the bell for the listing ceremony.
In September 2019, Jia Yueting resigned as the CEO of Faraday Future and became the chief product and user officer, and Bi Fukang took over as the global CEO. This also means that Jia Yueting gradually handed over the control of the company from the individual to the partner committee. At that time, Jia Yueting said, "The reason why I gave up everything was to make Faraday Future a reality, to pay off the remaining secured debts as soon as possible, and to realize the dream of changing the auto industry."
And with the listing of Faraday Future today, Jia Yueting feels that he is one step closer to this dream. Although he did not come to the stage to ring the bell, Jia Yueting drove his FF91 car to Times Square in New York today and accepted an interview with the media together with Bi Fukang. In his speech, he is confident in the development of Faraday Future, and believes that Faraday Future without the financial crisis will definitely embark on the fast track of rapid development.
When talking about the upcoming mass-produced FF91, Jia Yueting praised it as a super car robot, saying that the car is currently the only product and technology in the world. Positioned higher than the production car of the Tesla Model S, he will also fully prepare for the delivery in the next 12 months.
As for the question of whether he intends to go back to China, Jia Yueting once again gave a positive answer to the media after his famous promise to "return to China next week"—— "necessary". The news of Faraday Future's listing also made the stock price of LeTV 3, which has been delisted from the GEM and traded on the third board, reported 59 daily limits in a row, soaring from 0.19 yuan to 1.4 yuan, an increase of more than 600%.
Faraday Future's fate after going public is still full of unknowns. It could be the next Tesla, or it could be the next LeEco. So do you think that Jia Yueting will really be able to successfully cash out in the US stock market and return to China to pay off his debts? Will this turnaround be a success?
This article is selected from "Silicon" star", asAuthor: Juny; Zhitong Finance Editor: Zhuang Lijia.
A bull market coming? How to get on the bus quickly, the gold investment advisory service is free >>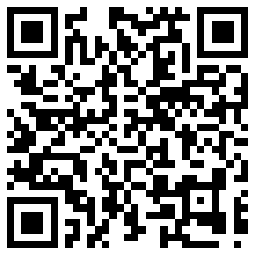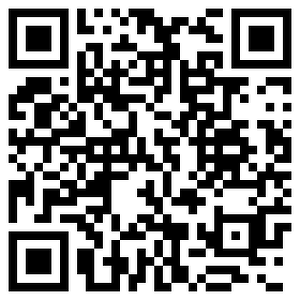 Massive information, accurate interpretation, all in Sina Finance APP
Article Url:https://www.liaochihuo.com/info/674385.html
Label group:[ipo] [Jia Yueting] [Faraday]