Original title: Car stocks carnival in November: Weilai's market value topped for the first time, and leading car companies rose by over 30 billion Source: 36krypton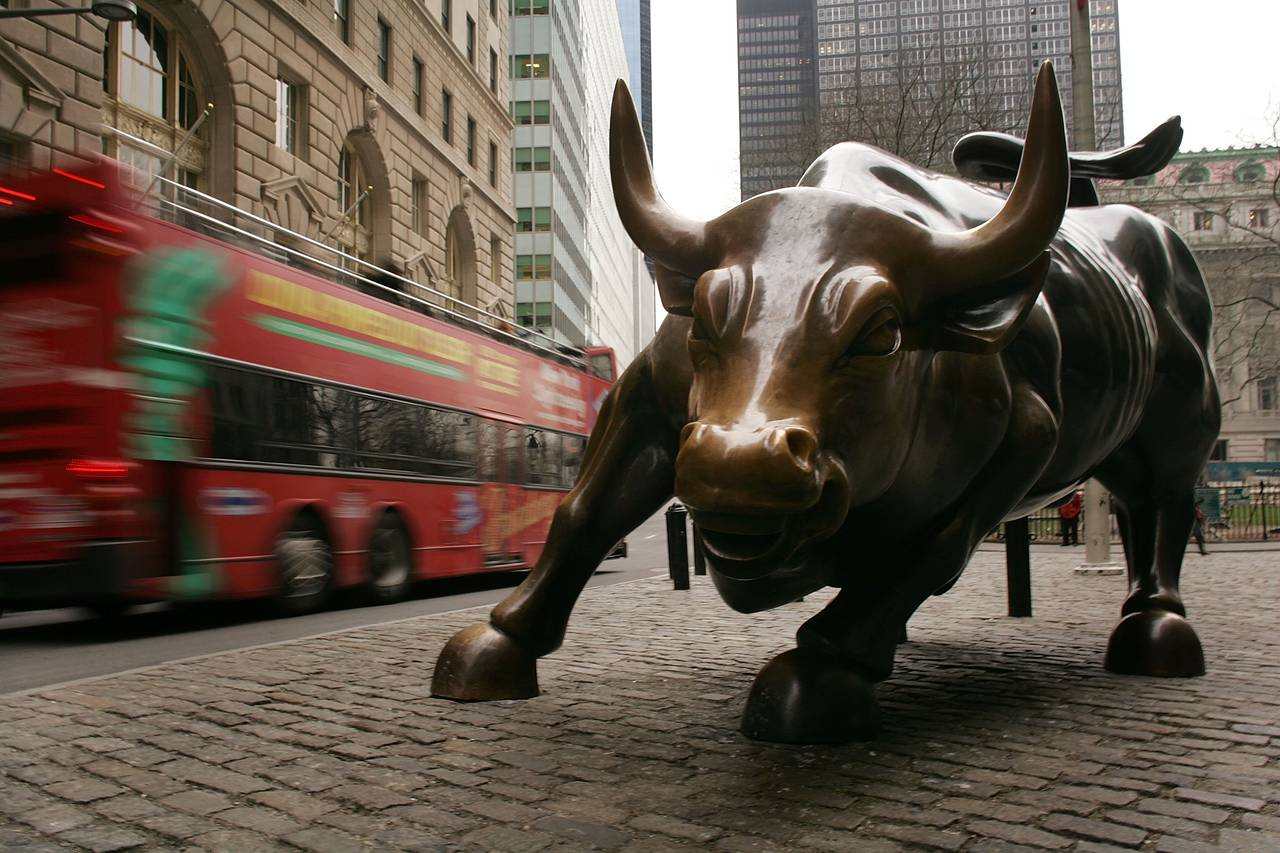 Image source: Barron's
Author|Ding Weiwei
Editor|Li Huanhuan
A year ago, NIO was still on the verge of delisting, and CEO Li Bin was ridiculed as the "worst person" in 2019. Only one year later, NIO's stock price has risen like a rainbow. As of the close of US stocks on November 27, NIO's total market value exceeded 72.84 billion US dollars (about 478.84 billion yuan), surpassing BYD has become the most valuable car company in China.
The magical 2020 looks even more "crazy" as it enters November.
Since November, the stocks of new forces have been extremely hot. The stock price of Xiaopeng Motors has risen by more than 260%, the stock price of Lili Motor has risen by more than 110%, and the stock price of NIO has risen by more than 110%. Shares have risen more than 70%. Despite the short-term volatility caused by the recent shorting of citron, the overall trend remains bullish.
In fact, it is not only the new forces that make cars, but the market value of traditional car companies also surged in November.
Changan Automobile's market value soars by 46.876 billion Yuan to 113.31 billion yuan, leading the rise of public car companies. Changan Automobile has issued three consecutive "Announcements on Stock Price Changes", all of which are based on "the cumulative deviation of the closing price increase for three consecutive trading days is more than 20%". As of the close on November 30, Changan Automobile's stock price rose 5.56%, and the closing price hit a record high.
In the same period, SAIC, < span id="stock _ sh601633">Great Wall Motor and BYD both increased their market value by more than 30 billion yuan, up 39.256 billion yuan, 38.264 billion yuan, 33.665 billion yuan. Sales pick up, strong assists
The car stock carnival is closely related to its market performance. After the new car-making forces gathered in the US stock market this year, the delivery volume is increasing day by day, and the scale effect has initially formed.
According to official data released by NIO, in October 2020, NIO delivered a total of 5,055 new vehicles, a new high for the brand in a single month. , Weilai delivered a total of 31,400 vehicles, a year-on-year increase of 111.4%.
The official data of Lili Auto shows that Lili ONE delivered a total of 3692vehicles, setting a monthly delivery record for 3 consecutive months. From January to October, Lixiang ONE delivered a total of 21,900 units.
November just ended, and Xpeng Motors couldn't wait to announce the latest sales results. In November, the delivery volume of Xiaopeng Motors reached 4,224, a year-on-year increase of 342%; from January to November, a total of 21,300 vehicles were delivered, an increase of 87% year-on-year.
In addition, the three new car-making forces have all passed the threshold of positive gross profit margin.
It can be seen in the financial report for the third quarter of this year that the gross profit margin of Ideal Auto reached 19.8%, which is approaching Tesla's 23.5% in the same period. Xiaopeng Motors, which had a low gross profit rate before, also joined the "positive army" in the third quarter, with a gross profit rate of 4.6%. NIO even achieved double-digit gross profit margin (14.5%) and comprehensive gross profit margin (12.9%) of auto sales.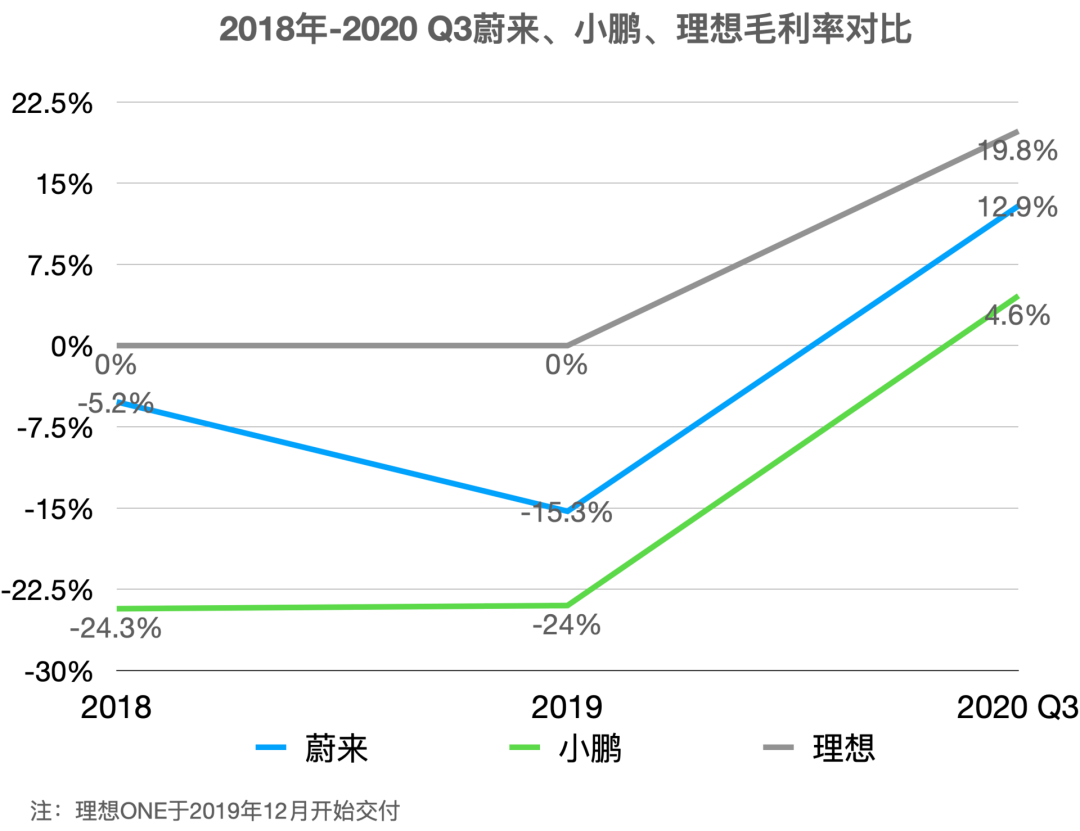 Future Auto Daily Drawing
Gross profit margin is an important factor affecting the stock price of new energy vehicles index. Generally speaking, a company with a high gross profit margin also has strong premium and negotiation power, and a high gross profit margin also means that the company's net profit is relatively high.
Among the traditional car companies, Changan Automobile also achieved a contrarian increase in sales this year.
Official data shows that Changan Automobile Group sold 212,600 vehicles in October, a year-on-year increase of 29.7%, and achieved positive year-on-year growth for seven consecutive months. In the first 10 months of this year, Changan Automobile sold a total of 1.5835 million vehicles, a year-on-year increase of 14.1%. And it has completed 82.91% of the annual sales target of 1.91 million units.
Before, due to the stagnation of its own transformation and the decline of "profit cow" Changan Ford, the profitability of Changan Automobile was questioned. But with the rise in production and sales, the decline has been reversed in the third quarter of this year.
The third quarter financial report shows that Changan achieved revenue of 23.06 billion yuan, a year-on-year increase of 51.32%; net profit attributable to shareholders of listed companies was 880 million yuan, a year-on-year increase 309.7%.
In addition to the rebound in sales, since November, the continuous introduction of favorable policies for new energy vehicles has also played a role in supporting the combustion.
November 2, the General Office of the State Council officially issued the "New Energy Vehicle Industry Development Plan (2021-2035)", which plans to 2025, new energy vehicles The sales of new cars accounted for about 20% of the total sales of new cars. In addition, the "Plan" is mainly based on qualitative description, and there are few quantitative standards. Cao He, secretary general of the All-China Federation of Industry and Commerce Automobile Chamber of Commerce, said: "The long-term development goals have been blurred and relaxed, which is actually good for the long-term development of the industry."
In the US stock market, US President-elect Joe Biden has shown a radical attitude towards the popularization of electric vehicles. Biden revealed before his candidacy that the U.S. electric vehicle market share will reach at least 25% by 2026, and the annual sales of electric vehicles will reach 4 million. Electrification and intelligence are recognized by capital
However, "although corporate fundamentals (including core factors such as sales and revenue) will have a certain impact on the stock price, the Fluctuations are more determined by the market." Li Xiang, CEO of Ideal Motors, said in an interview with the media.
"The capital market now recognizes the general direction of electrification and intelligence." An investor from an investment institution told Future Auto Daily (ID: auto-time).
On November 16, Tesla confirmed that it will be included in the S&P 500 index, "Joining the S&P 500 is an important milestone for Tesla, proving that Tesla is a highly profitable company." The above-mentioned investors told Future Auto Daily (ID: auto-time). Tesla uses its own market performance to prove that the electrification and intelligence of cars is a very valuable story.
Source: Google Finance
The ideal car, which has only been on the market for 4 months, also proves its earning power. Its second-largest shareholder, Meituan, has made "a lot of money" because of its ideal investment. Meituan's third-quarter financial report showed that its operating profit was 6.7 billion yuan, of which the investment in Ideal Auto made a net profit of 5.8 billion yuan. Since the fourth quarter, Ideal's stock price is still soaring, and it is expected that the investment income of Meituan's annual report will be higher.
Traditional car companies also see the beautiful "money" scene of electrification and intelligence. In November, Changan and SAIC announced that they would build high-end smart pure electric projects.
November 14, Changan Automobile announced that it will join hands with Huawei, Ningde TimesA new high-end smart car brand is being built, and the first mass-produced model is about to go into production. More than ten days later, SAIC announced that it had officially signed a contract with the high-end pure electric vehicle brand "Zhiji Auto", a tripartite joint venture with Pudong New Area and Alibaba, and the first round of financing reached 10 billion yuan.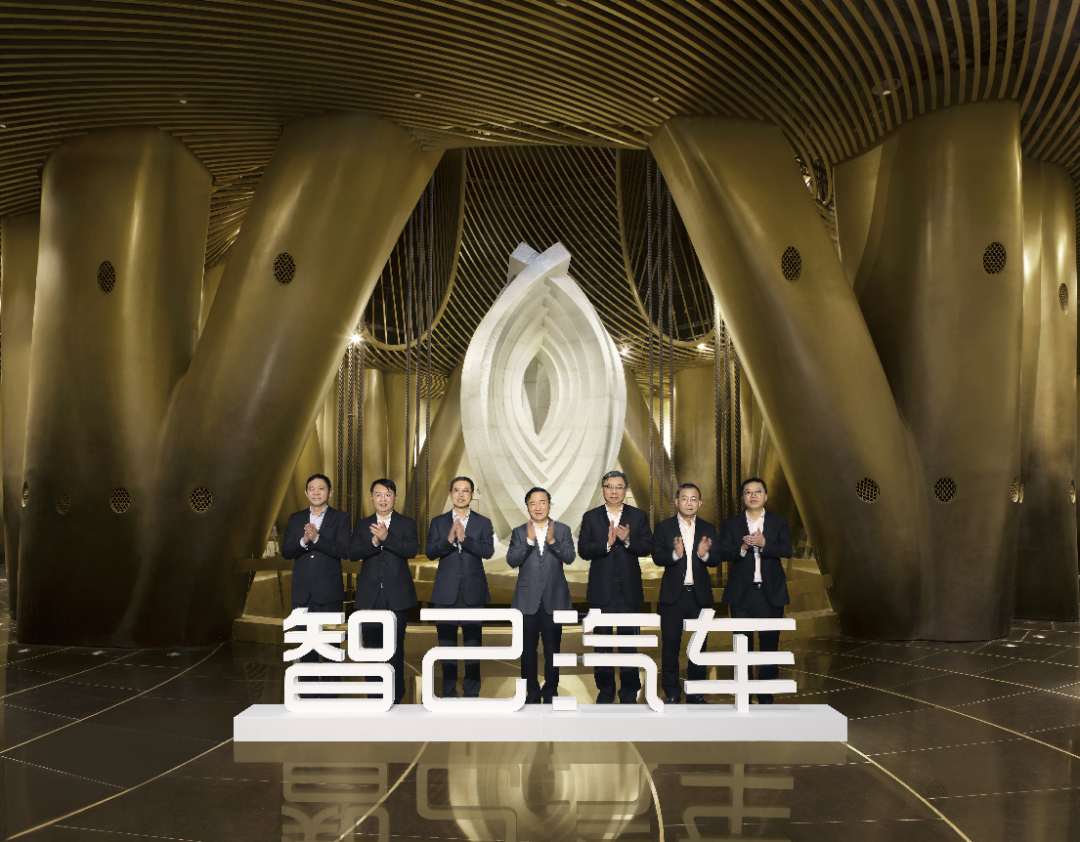 Source: SAIC official
In addition, as the nature of automobiles changes, the capital market's valuation system for automobiles is also changing.
"After the car becomes more intelligent, the profit point of car companies has also changed." said Liu Dongli, founding partner of Zuoyu Capital, "Today it is possible to make Software and services are included in the valuation, and the amortized cost of software service fees is very low, so the gross profit generated is very substantial."
Unlike traditional cars, today's cars Has become an intelligent mobile terminal. By analogy with mobile phones, Apple's current market value is $2.02 trillion, and Tesla's is $538.2 billion. "From 400 billion to 2 trillion, there is still room for growth in the medium and long term." Yu Ning, managing partner of Weilai Capital, said.
However, no matter how "sexy" the concept of smart mobile terminals is, it still cannot escape the essence of "automobile products". Before the basic skills of car building are solid, is the high valuation a bubble?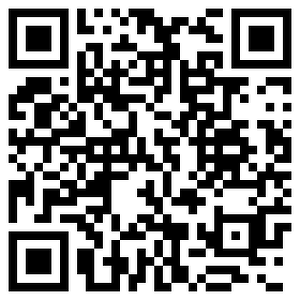 Massive information, accurate interpretation, all in Sina Finance APP
Article Url:https://www.liaochihuo.com/info/674171.html
Label group:[electric car] [domestic cars] [Car] [Tesla] [stock market value] [Automotive industry] [SAIC] [big car] [nio]