Unexpectedly, after the broadcast of "Sister Riding the Wind and Waves 3", 40-year-old Wang Xinling became the first to become popular on the show bit.
In the program, Wang Xinling re-sang a classic song "Love You" of his own, and matched it with the classic cute dance of the year, which instantly ignited the enthusiasm of the audience and made Wang Xinling burst out of the circle again. A wave of "memory killings" about Wang Xinling spread rapidly.
As a youth memory of the post-80s and 90s, Wang Xinling's road to fame began in 2003. At that time, Wang Xinling signed with Aihui Records, starred in "West Street Boys" and sang the theme song "When You" and became popular. The following year, the released album "Love You" sold well. In 2005, Wang Xinling ushered in a career blowout period. Cao Ge created "Bending Eyelashes" for him, and Wu Bai created "I Will Be Well", which sold over one million.
In those years when Taiwanese idol dramas dominated the screen, Wang Xinling monopolized three masterpieces: "Smile Pasta", "The Wedding Dress of the Kingdom of Heaven" and "Falling in Love with Cha Melo".
In the early morning of May 23rd, Wang Xinling wrote: "Just after work, I heard from my colleagues that everyone had a good time on the Internet these days. If these days remind everyone of good memories, that's true. It's a better thing. I will continue to create more memories with you, and I hope to use music to accompany you through all kinds of journeys..."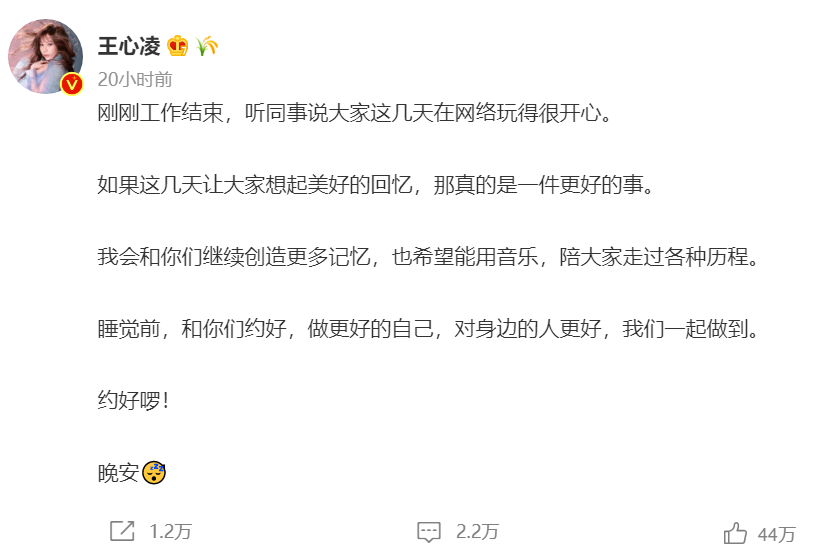 Wang Xinling is on the list
How popular is Wang Xinling now?
I believe you can feel it when you open any APP. On Weibo, almost all of the top 10 in the entertainment hot search list were related to Wang Xinling.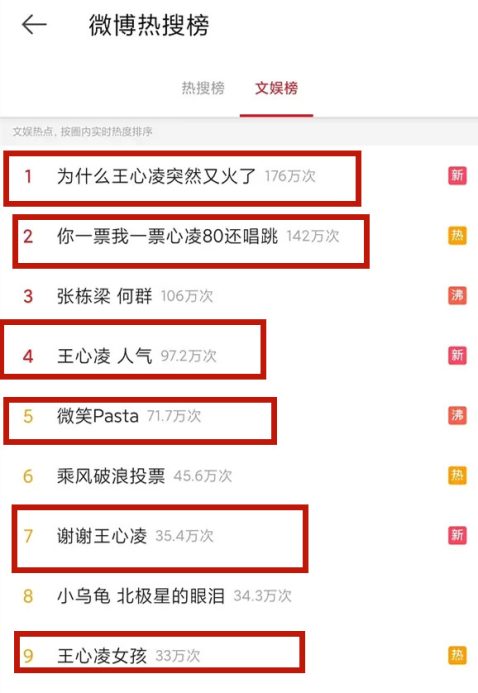 As of 15:30 pm on May 23, QQ Music has soared into the top ten, and Wang Xinling's "Love You" and "The First Time Love" Songs such as "Bending Eyelashes" occupy 9 seats, the only exception is "Seed" by Yi Yang Qianxi. On the NetEase cloud hot search list, Wang Xinling and the song "Love You" also occupy the first or second place.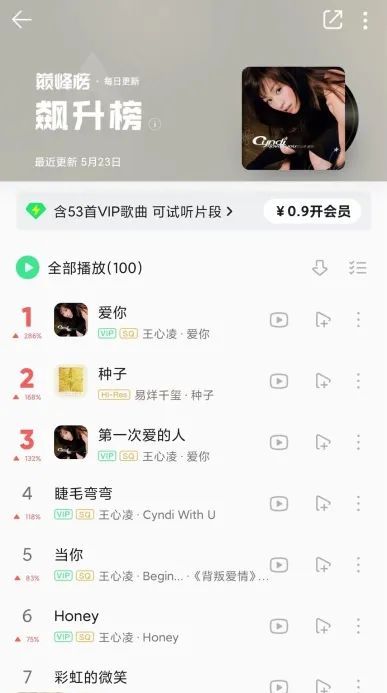 On the WeChat index, Wang Xinling's index reached 120,652,622 times on May 22, showing an exponential upward trend since May 20.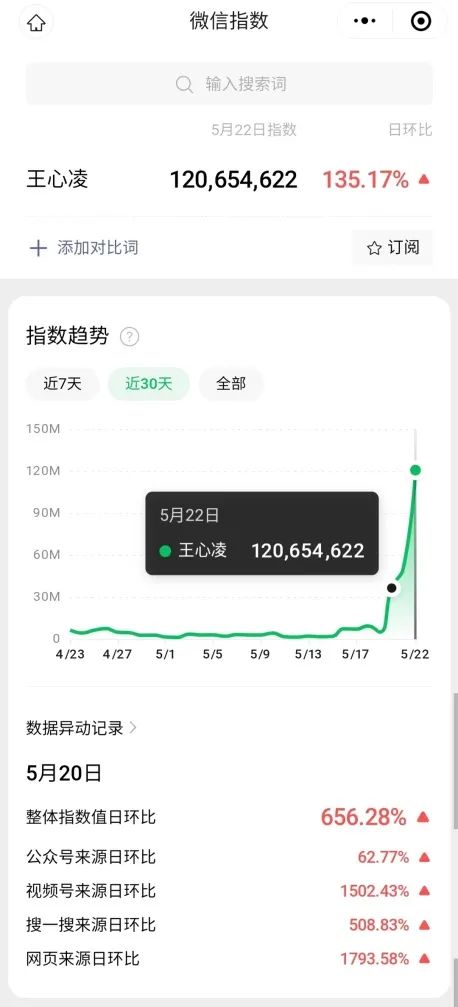 Wang Xinling's popularity is not only reflected in the data, "Wang Xinling boy" also turned out. Many male fans and Wang Xinling's co-production videos can be seen everywhere on the online platform, as well as the expressions of admiration for Wang Xinling when watching Wang Xinling's stage scene. The "sweet leader" of that year's "re-debut" has attracted many male fans. powder follow.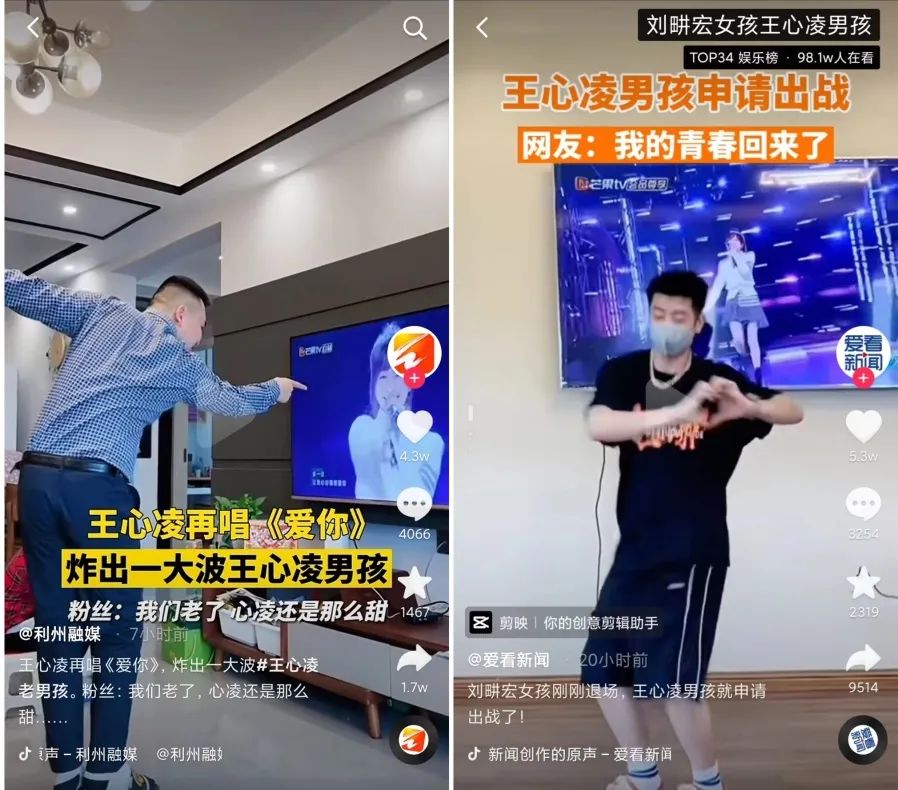 Below some videos, netizens commented: "Girls are dancing Liu Genghong, men are watching Wang Xinling" "The gentlemen on Douyin these days. Suddenly become so shy." "Don't talk about men, we women, there should be a lot of iron fans, 8090's youth".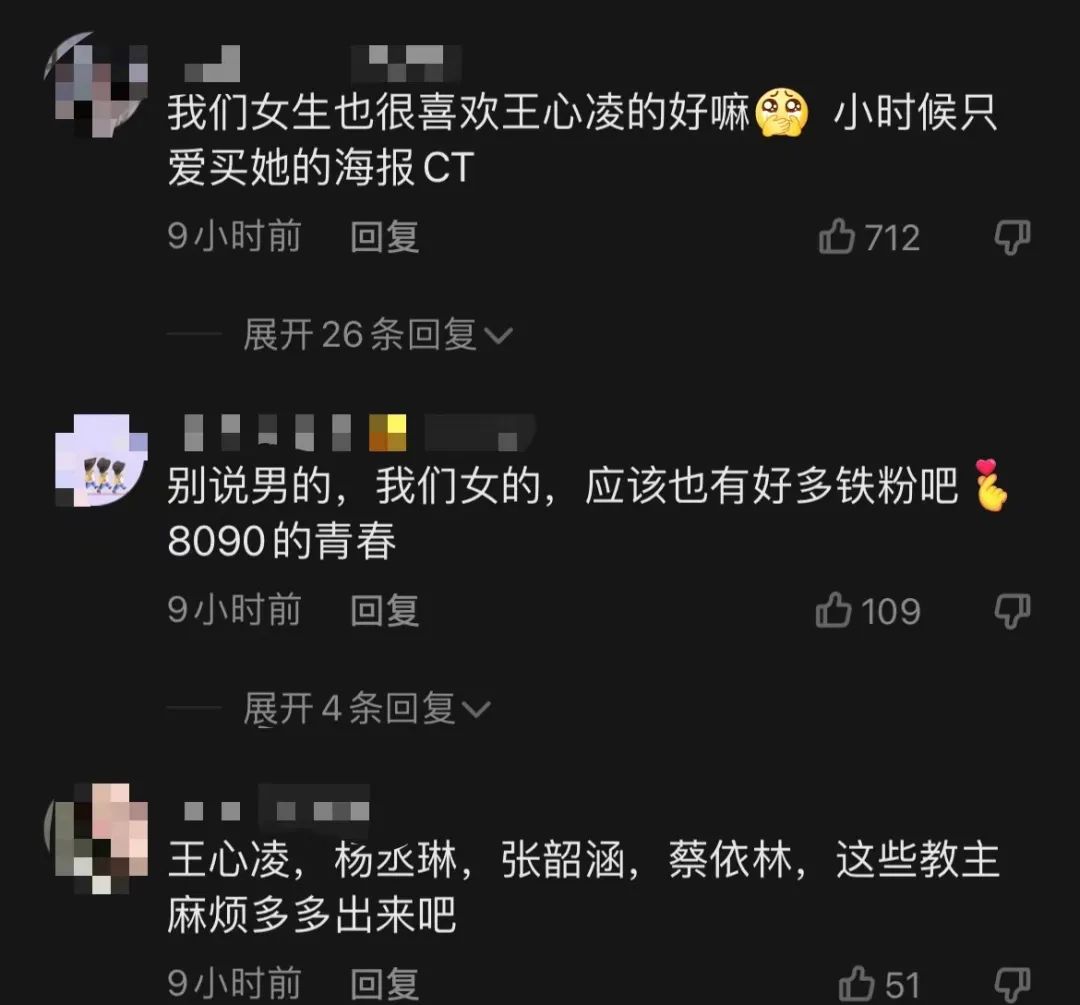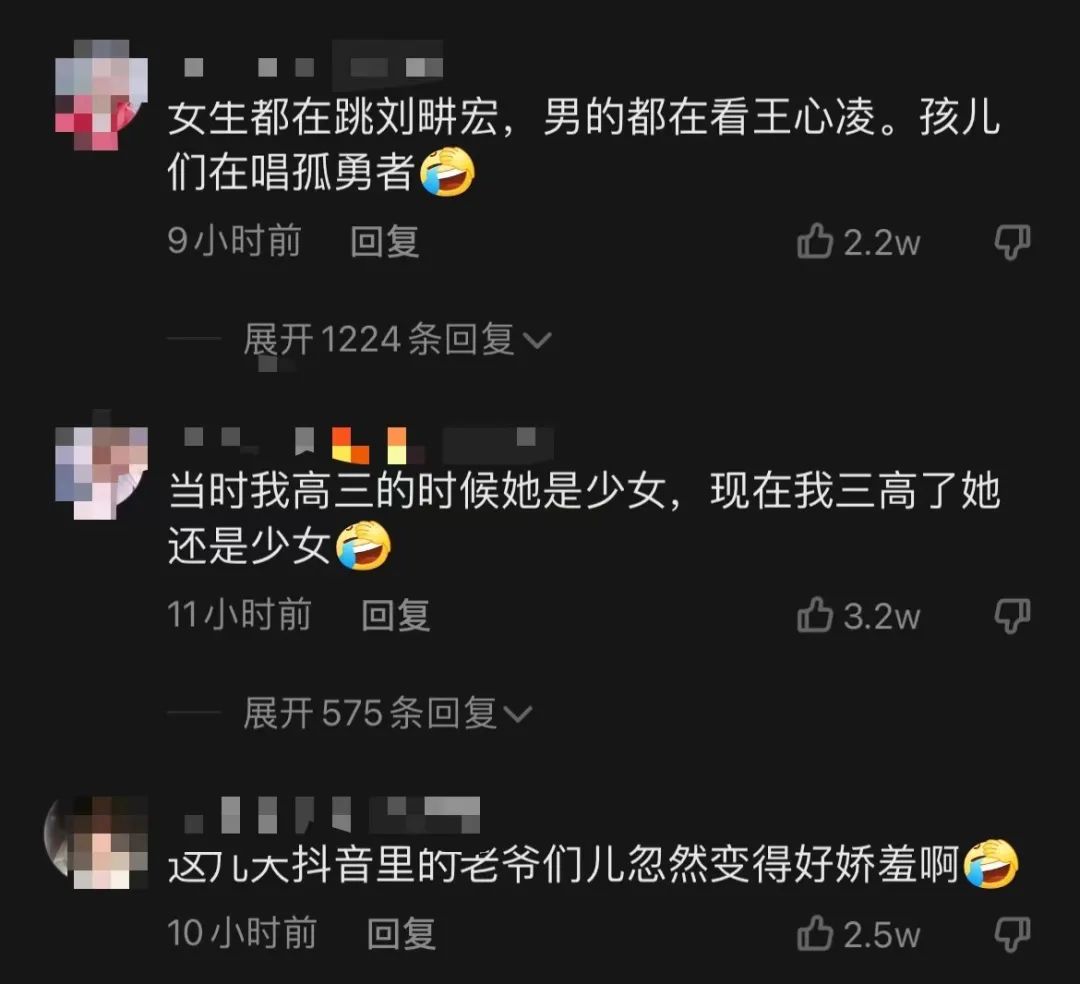 Ways for male fans to support Wang Xinling:
Buy a Wang Xinling concept stock?
With the sudden popularity, everything related to Wang Xinling will come into focus. Red Star News reporters found that company information shows that the trademark "Wang Xinling" was applied for registration by a Shanghai computer company in 2009, and the international classification is education and entertainment. The trademark was registered in January 2011, and the current trademark status is invalid.
However, it was not until April 29, 2022, one month before the broadcast of "Sister Riding the Wind and Waves 3", that Wang Xinling officially announced the establishment of a studio.
On May 1st, Wang Xinling Studio officially announced the partnership with Xingzhu Future. Later, Xingzhu Future's official blog officially announced that Wang Xinling was welcome to join and become the company's Xiaohongshu and Douyin operating business The exclusive strategic cooperation artist in the section.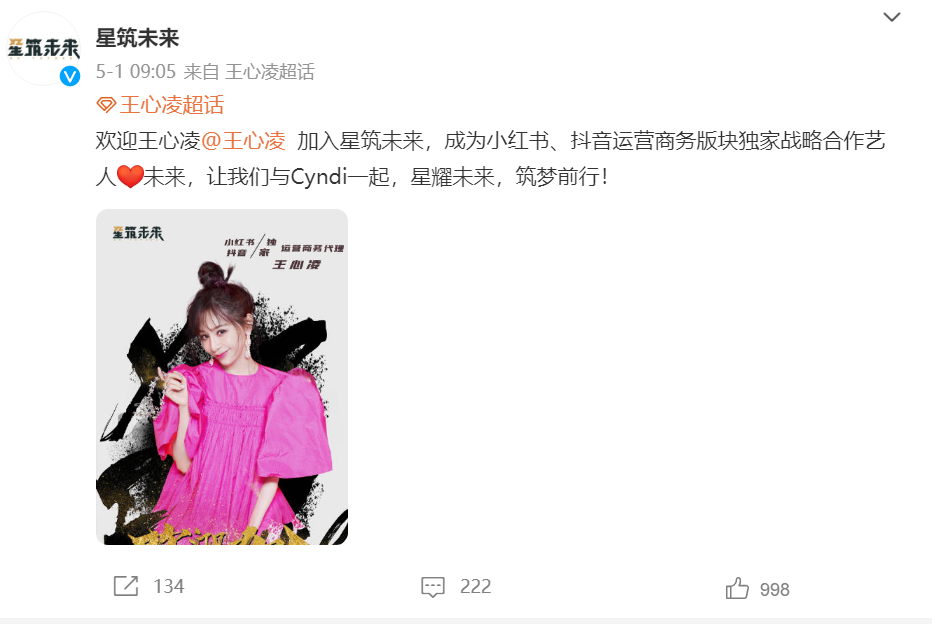 Qixinbao shows that Beijing Xingzhu Future Culture Co., Ltd. was established in May 2017, and its business scope includes organizing cultural and artistic exchange activities (excluding performances); Involving, producing, acting as an agent, publishing advertisements, etc., the legal representative is Chen Qing. The company is 100% owned by Xingzhu Future (Beijing) Holdings Co., Ltd., which also holds 100% shares in Beijing Xingzhu Future Technology Co., Ltd.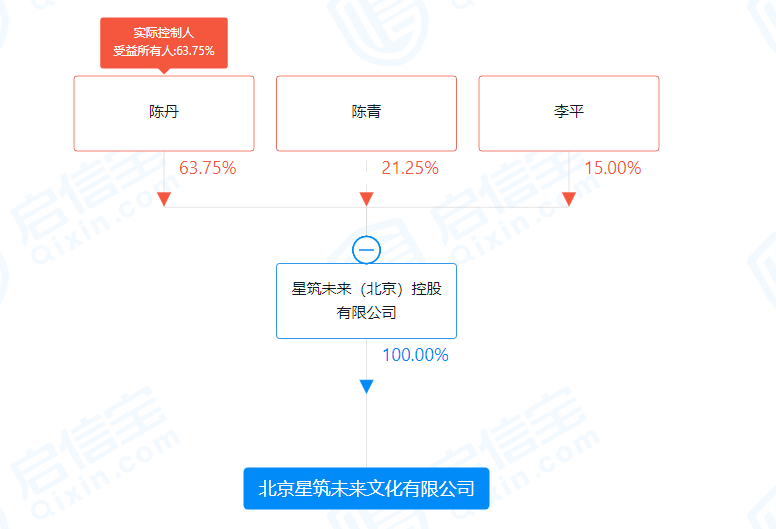 It is worth noting that after Wang Xinling became popular, many fans even began to invest in the program producer - Mango Super Media, and joked that "Wang Xinling's president fan We will use shares to send Wang Xinling to debut."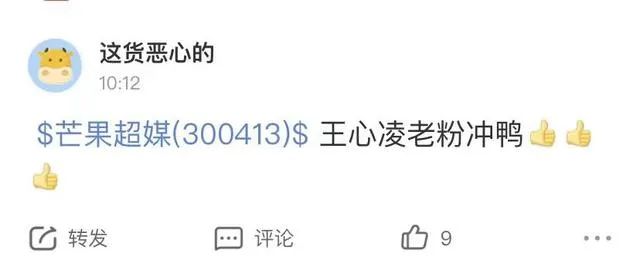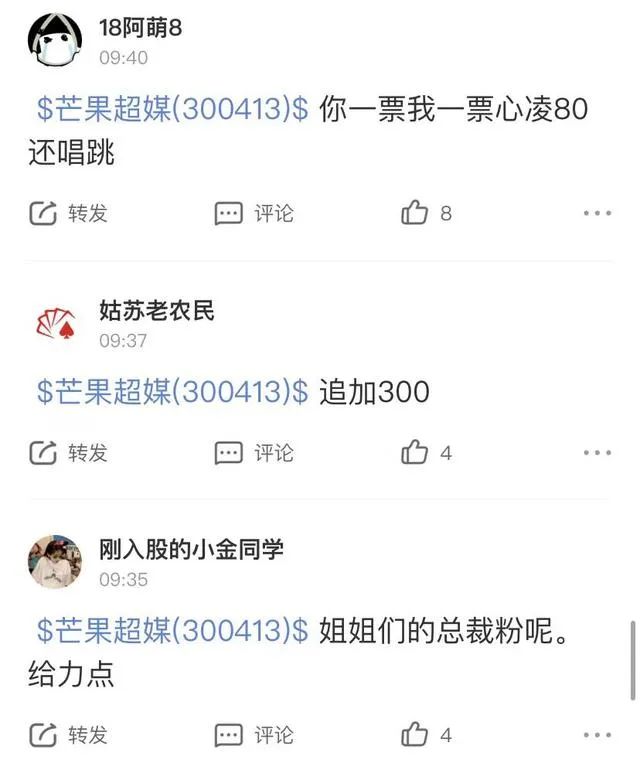 In the stock bar, some stockholders said: "The youth of middle-aged men, buy one tomorrow to commemorate my youth memories, and also support my sister."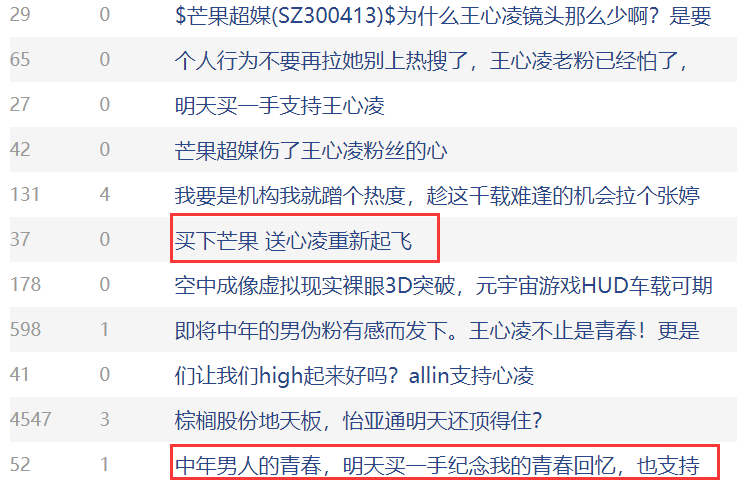 On the interactive platform of the Shenzhen Stock Exchange, many investors also asked Mango Super Media questions about Wang Xinling.


However, on May 23, Mango Supermedia stock did not rise but fell, closing down 1.11%. Reported 35.5 yuan per share, with a total market value of 66.4 billion yuan. Since the beginning of this year, the stock price of Mango Supermedia has fallen by nearly 40%, and it has dropped by more than 60% from the 2021 high of 92.84 yuan per share.
It is worth noting that in the first quarter of 2022, Mango Super Media's performance failed to continue its previous dividends. According to the financial report, the company's revenue in the first quarter was 3.124 billion yuan, a year-on-year decrease of 22.08%; the net profit attributable to the parent was 507 million yuan, a year-on-year decrease of 34.39%.
In this regard, Mango Supermedia explained: First, due to the repeated impact of the new crown epidemic on the progress of content production, the schedule of Mango TV's key variety shows in the first quarter was delayed; second, the base was relatively high in the same period last year. .
Nowadays, Wang Xinling has undoubtedly brought the first wave of popularity to "Sister Riding the Wind and Waves 3". However, according to the Times Weekly report, Wang Xinling's own commercial value has not yet been presented. The most recent endorsement event was held in December 2021. The mobile game "Tianxing Jue" invited Wang Xinling as the spokesperson of the game image.
Article Url:https://www.liaochihuo.com/info/674018.html
Label group:[Wang Xinling] [Love you]