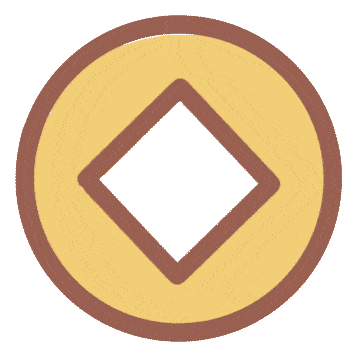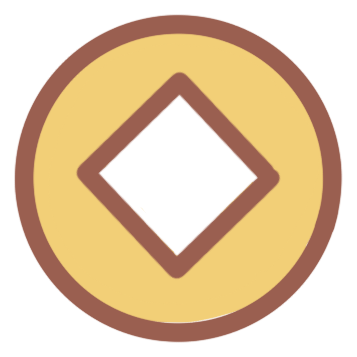 New Year's Eve in Place
Watching for Reunion
NEW YEAR
span>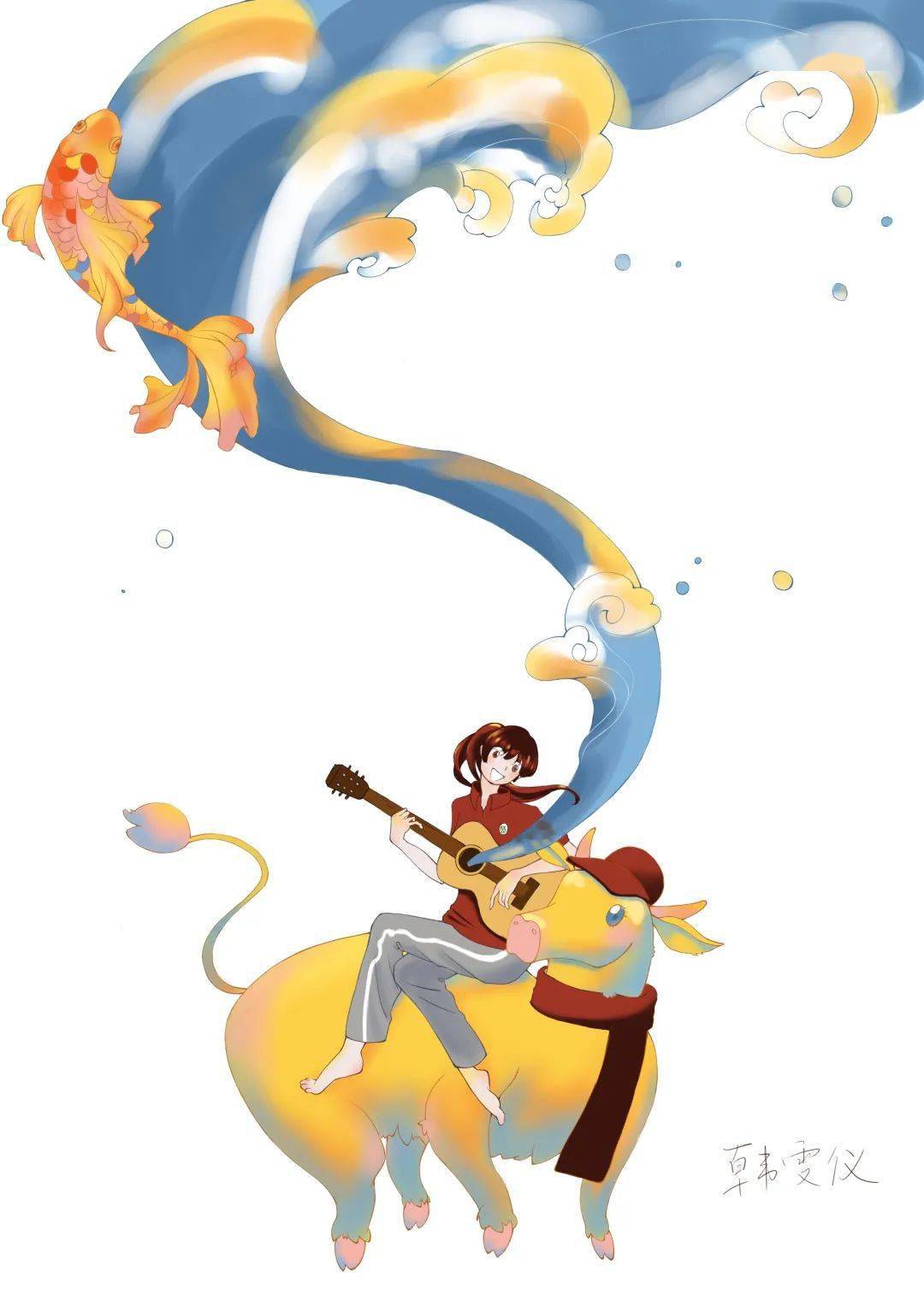 "Nian" is a tradition that Chinese people have always adhered to for thousands of years, and "home" is ten The eternal nostalgia of 300 million Chinese people. No matter how far, Nian always makes people have a hundred kinds of warm expectations for home.
The New Year 2021 is approaching, in order to reduce mobility, prevent epidemics, and ensure safety, teachers and students in Yan'an have responded to the call, "Spend the New Year in place, and watch the hearts reunite."
NEW YEAR
Full of New Year's Goods
Home TASTE
NEW YEAR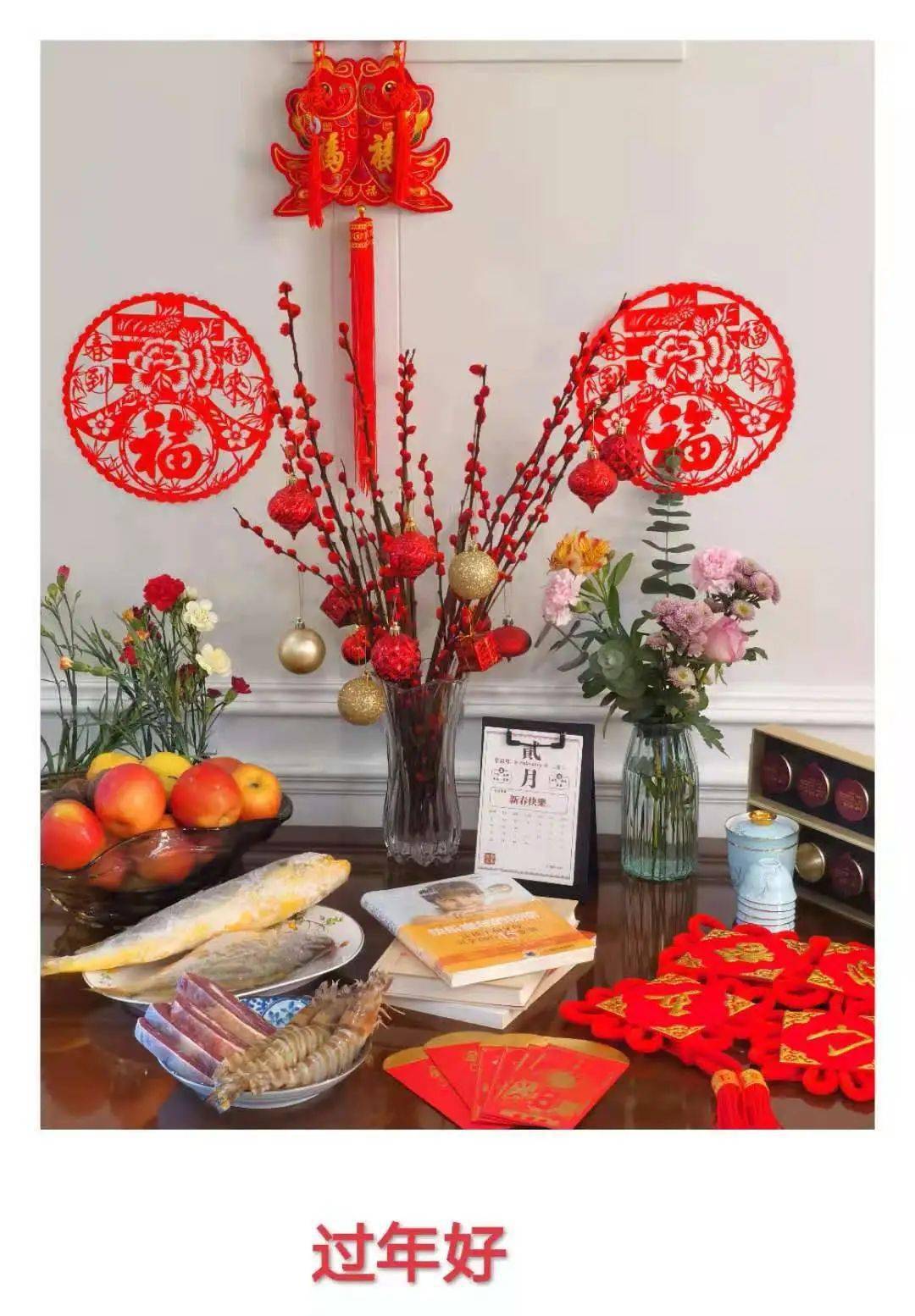 New year is coming, happy new year!
(Chen Junyuan, Class 7, 6)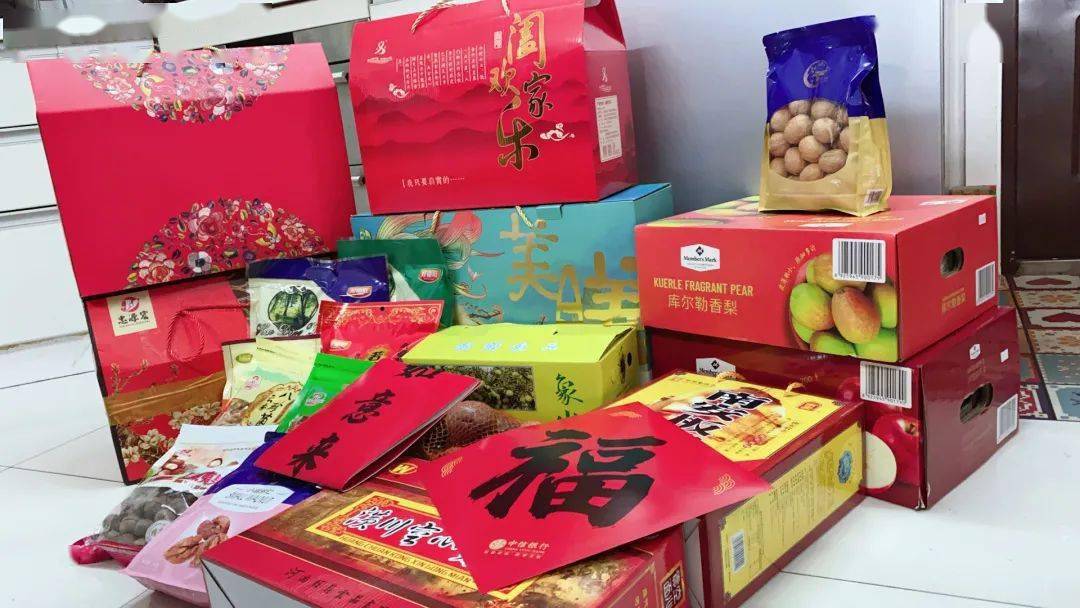 My New Year's Goods: Happy Bull year!
(Class 7 and 6 Weekly Changes)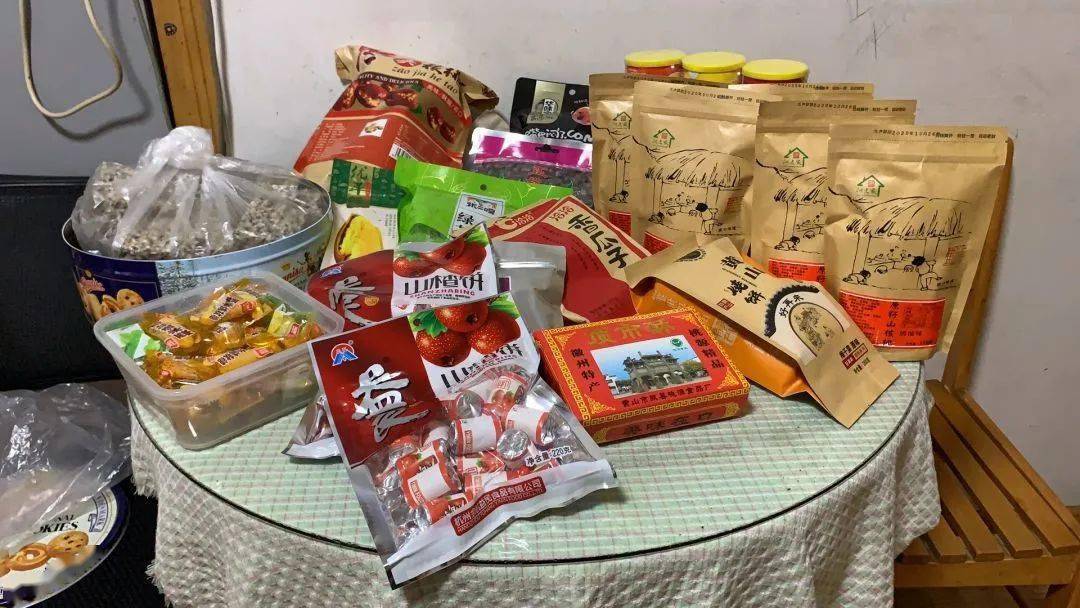 Celebrating the New Year on the spot , who is the best in the sun
(Sun Yuhui, Class 811)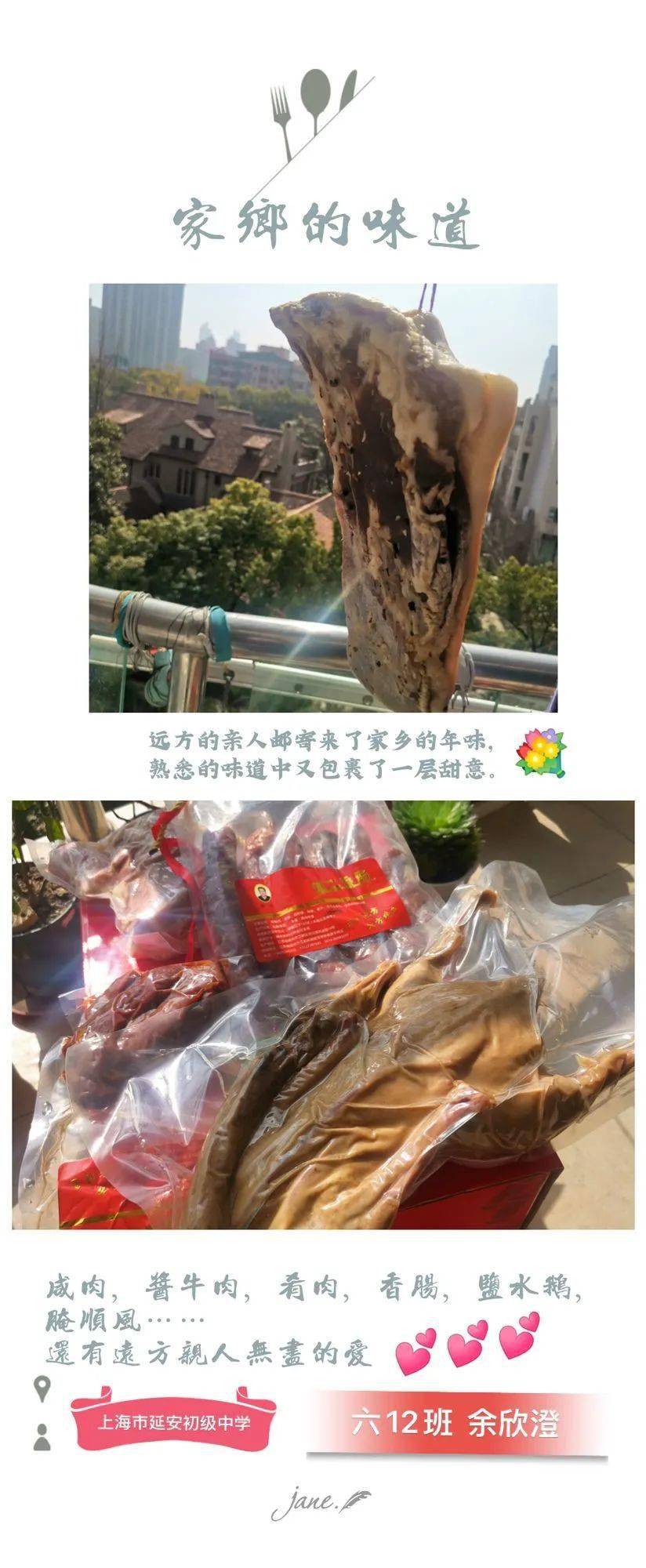 Taste of Hometown
(Yu Xincheng, Class 612)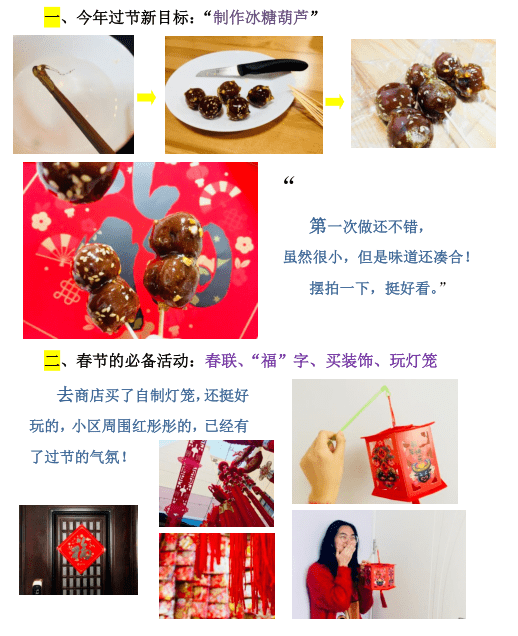 New Year's Goods DIY, New Year's Eve on the spot
(Chen Yuyang, Class 93)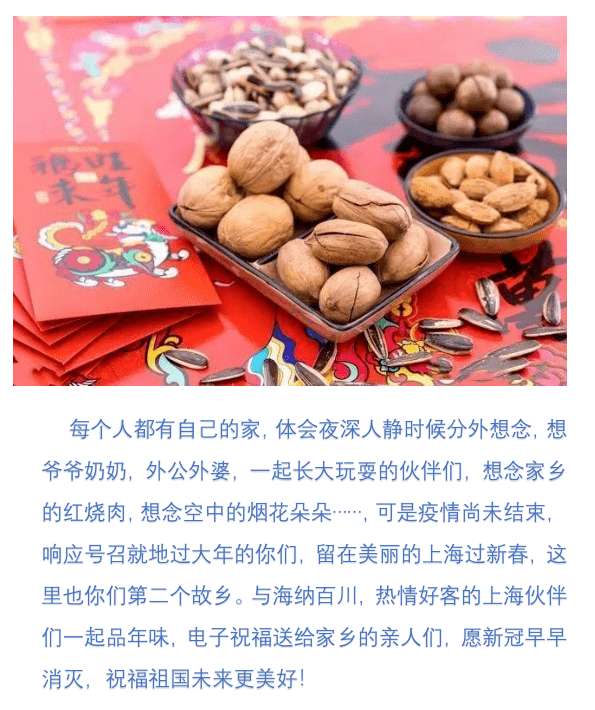 Celebrate the New Year in place in the Year of the Ox
(Zhu Qingtian, Class 812)
(Class 63, Zhang Ziyue)
(Class 8 Class 1 Xie Yifan)
NEW YEAR
We are together
Other country is hometown
NEW YEAR
This Winter
Zhang Xinhao, Class 76
This winter is a winter full of crises, and the epidemic has not yet ended. Blossoming ice flowers, sitting on the balcony and watching the bright moon.
This winter is also a lonely winter. The epidemic has blocked many wanderers from returning to their hometowns. The foreigners who come to Shanghai to work hard have been busy for a year, but they can't even see their parents. I can't go home, I can only cry silently in the rented apartment.
This winter is of course still a winter full of love. The security guards and volunteers in the community, the sanitation workers and the police on the streets, the workers in each department, and the workers in each post are all in the community. We can hardly imagine their hardships, but I really feel their love for the society and the country.
This winter is even more of a bloody winter. Although the epidemic has been suppressed, there are still many people on the front lines. There are great doctors who are still working hard to treat patients when they are sick, and there are many people in the train station.There are volunteers whose clothes are frozen after standing for 24 hours, and there are security guards who can only be stationed 24 hours a day because there is no shift in the community. They are all people worthy of our respect and great people worthy of our learning.
This winter it snows but it is not cold, this winter is lonely but not lonely, although I cannot go home this winter, but I can enjoy my own happiness.
NEW YEAR
"We Are Together"
Shen Yuhao, Class 7, 9
Shanghai is where I grew up Shanghai is where I grew up, she is my hometown, and I love her deeply.
It's New Year's Eve again. In the past, my parents would take me to various places at home and abroad to experience different Chinese New Year atmosphere and ethnic customs every year. Due to a sudden epidemic, we have stayed in Shanghai since last year. Although we cannot go to other countries or cities for the New Year, I can still live a very colorful and peaceful New Year in Shanghai! Because of the epidemic, everyone should Less going out, less gathering and less going to public places. Fortunately, the major museums I love have launched cloud exhibitions in the New Year. The content in the cloud exhibitions is not only as rich as the offline experience, but even more work. The staff's explanations allowed me to appreciate the beauty of cultural relics more deeply. Even if I didn't leave home, I could still feel the charm of history and culture. I think this feeling is great!
In addition to the cloud exhibitions in various museums, we can also orderly and safely participate in some of our local welcome activities in Shanghai through online reservations, with the most Shanghai characteristics The Shanghai Yu Garden Chinese New Year Lantern Festival, as well as some local attractions launched colorful and lively welcome activities such as writing Spring Festival couplets, guessing lantern riddles and so on.
Although it is in the epidemic period, all the government's epidemic prevention work is in an orderly manner, and it is also within the scope of accurate and controllable. Although family members can't go out to gather for dinner, they can buy New Year's Eve gift packages from major hotels through various channels and have them delivered to their homes. My mother said that our family bought such a gift package this year. The year should be everyone's expectation.
We stay in Shanghai for the Chinese New Year to eliminate potential safety hazards and not cause trouble to the country. The country is everyone, and our home is a small home. Only when the country is good will we be better! I feel very safe, and I also thank those foreigners who are willing to stay with us in Shanghai for the New Year. You will definitely feel the temperature of this city and have a convenient, safe and peaceful New Year with us!
NEW YEAR
"This year's Spring Festival, I will be in Shanghai for the New Year"
Zhang Enqi, Class 78
As the Spring Festival is approaching, the school has issued an initiative of "do not leave Shanghai unless it is necessary". In response to the school's call, I am going to celebrate the New Year with my parents in Shanghai this year. What I didn't expect was that although the atmosphere of everyone getting together was less, there was still a different kind of happiness!
There is still some time before the Chinese New Year, and the army camp where I live has been decorated with lights. The green plants last night were as unadorned as usual, but at a glance tonight, they were entwined with all kinds of small lanterns, dotted with stars, so gorgeous. The colorful colors reflected on the propaganda board with the photo of Grandpa Xi, intertwined with the inspiring words above, actually reflected a scene of national peace and prosperity. Huge red lanterns were also hung on the tree trunks standing on the side. The red and red color made this cold winter night suddenly warm, and it also illuminated the hearts of everyone in the camp.
Looking at the new look of this new year, it is hard not to look forward to a brand new 2021. I pray that this annoying epidemic will stop as soon as possible, so that the loved ones in the world can be reunited and can eat a hot hometown meal. Looking back on 2020, which has come to an end, this sudden epidemic, 3 months of online classes, and a hot summer full of crises, and a cold and biting winter, 2020 came too quickly and went faster, stay. I have a lot of regrets, but this year will be replaced by time.
Spring is approaching. May all regrets in 2020 be the foreshadowing of surprises in 2021!
NEW YEAR
"Snow Falls on Homeland Land"
Six (1) class Wang Yilun
Snow falls on the land of my hometown,
Not only is it cold
It also makes the new crown more rampant,
Happy blockade
Pervasive panic.
It,
like a rare snowflake in the south
was quietly drifting into people's lives,
a storm was brewing.
On the land of my hometown,
there are many fewer children
playing in the snow.
Separate from each other
Depressed.
Failed to
Together.
An invisible barrier
Prevent everyone from laughing and laughing
Welcome to the new year's winter sun together.
Snow fell on the land of my hometown,
Cold and virus
As biting wind and frost.
Of course
The sheep's intestine path stepped out on the snow,
stretches into the distance
never ends
full hope!
NEW YEAR
Sunshine
Seven (13) Ban Yan Haiqi
It's time again
Family reunion festival
Extremely excited
But because of sudden The
Change
So answer the call
Change the itinerary
At risk area
Less people before There is a lot of noise;
There is less traffic;
There are fewer pedestrians coming and going;
There is only a quiet road...
On the bus,
mask cover
the window is open occasionally
the cold wind blows
I can't help sneezing
All around
Strange eyes
I understand
This is a different one again
Chinese New Year
Because of the arrival of my grandmother
The family added
warm sunshine
NEW YEAR
p>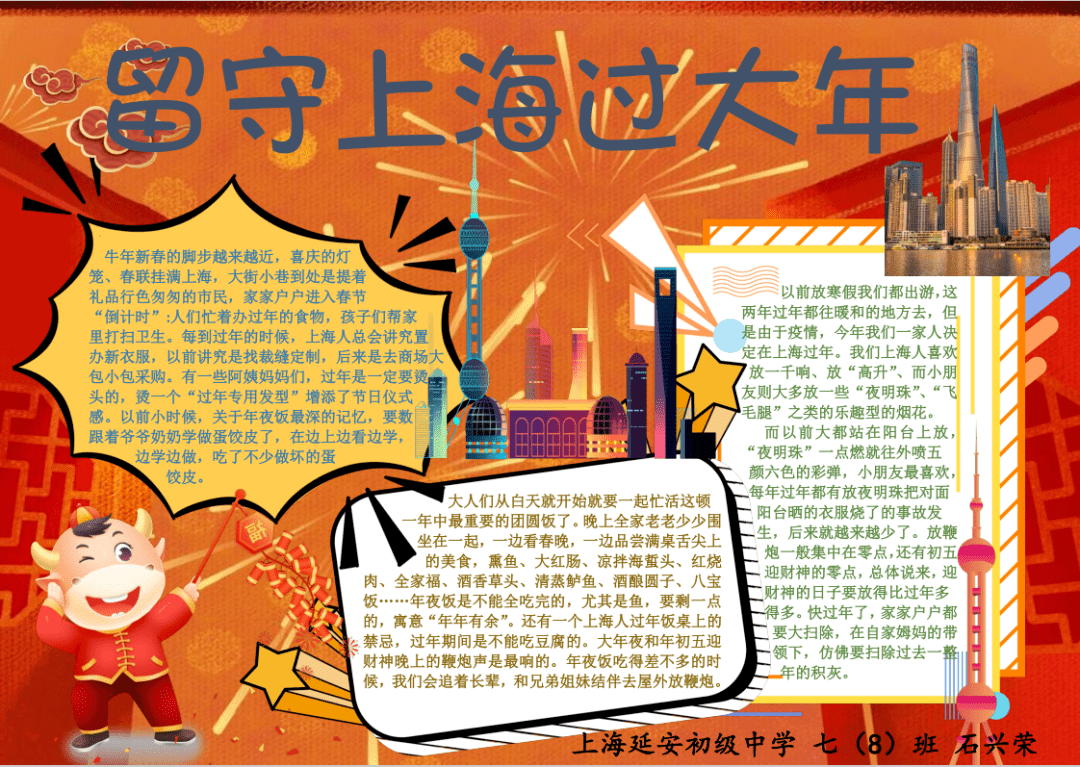 "Stay in Shanghai for the New Year"
Shi Xingrong, 78th class
NEW YEAR
Spring Festival couplets send blessings to
HAPPY NEW YEAR
NEW YEAR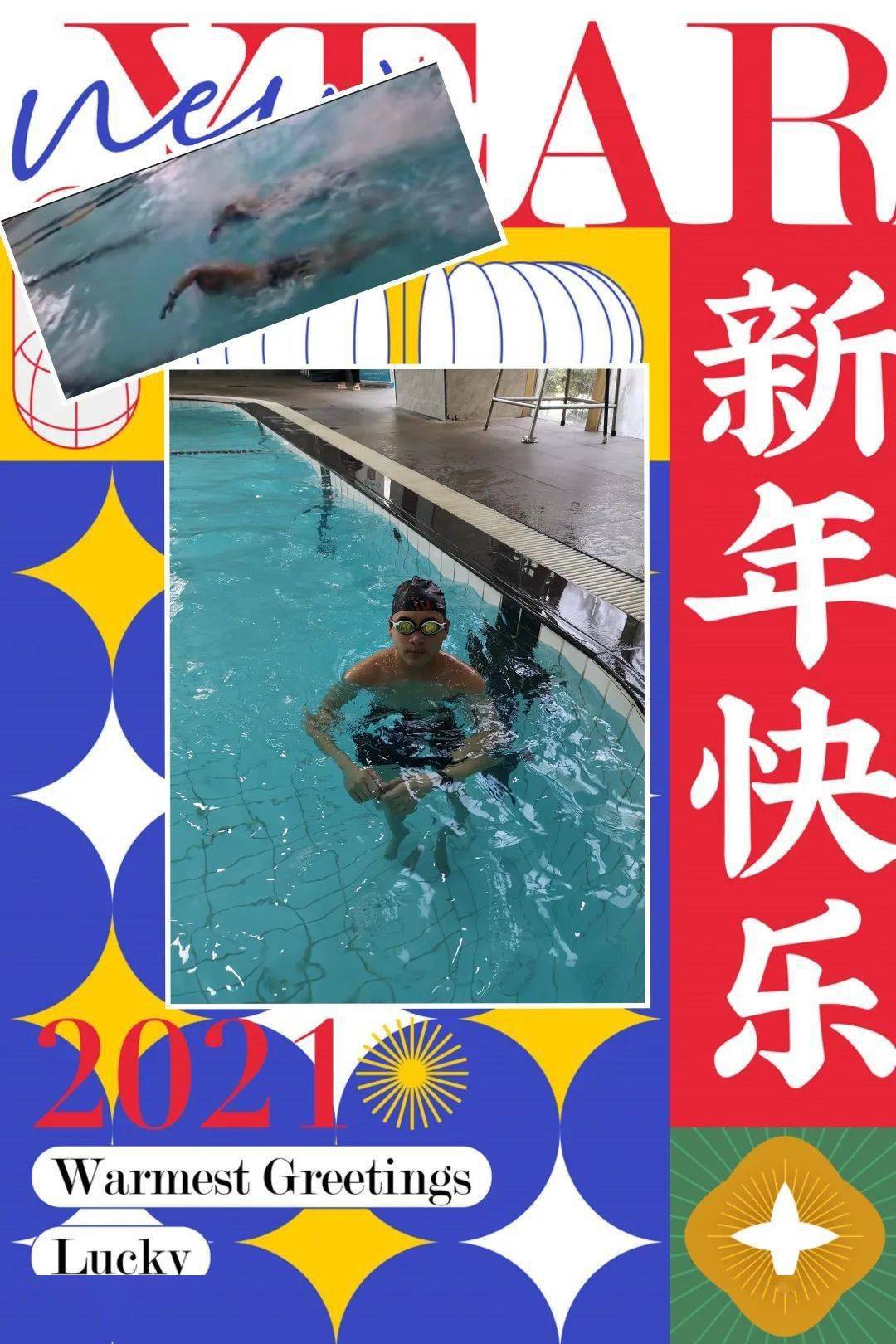 Sports welcome, travel is healthier!
(Xu Tianshu, Class 76)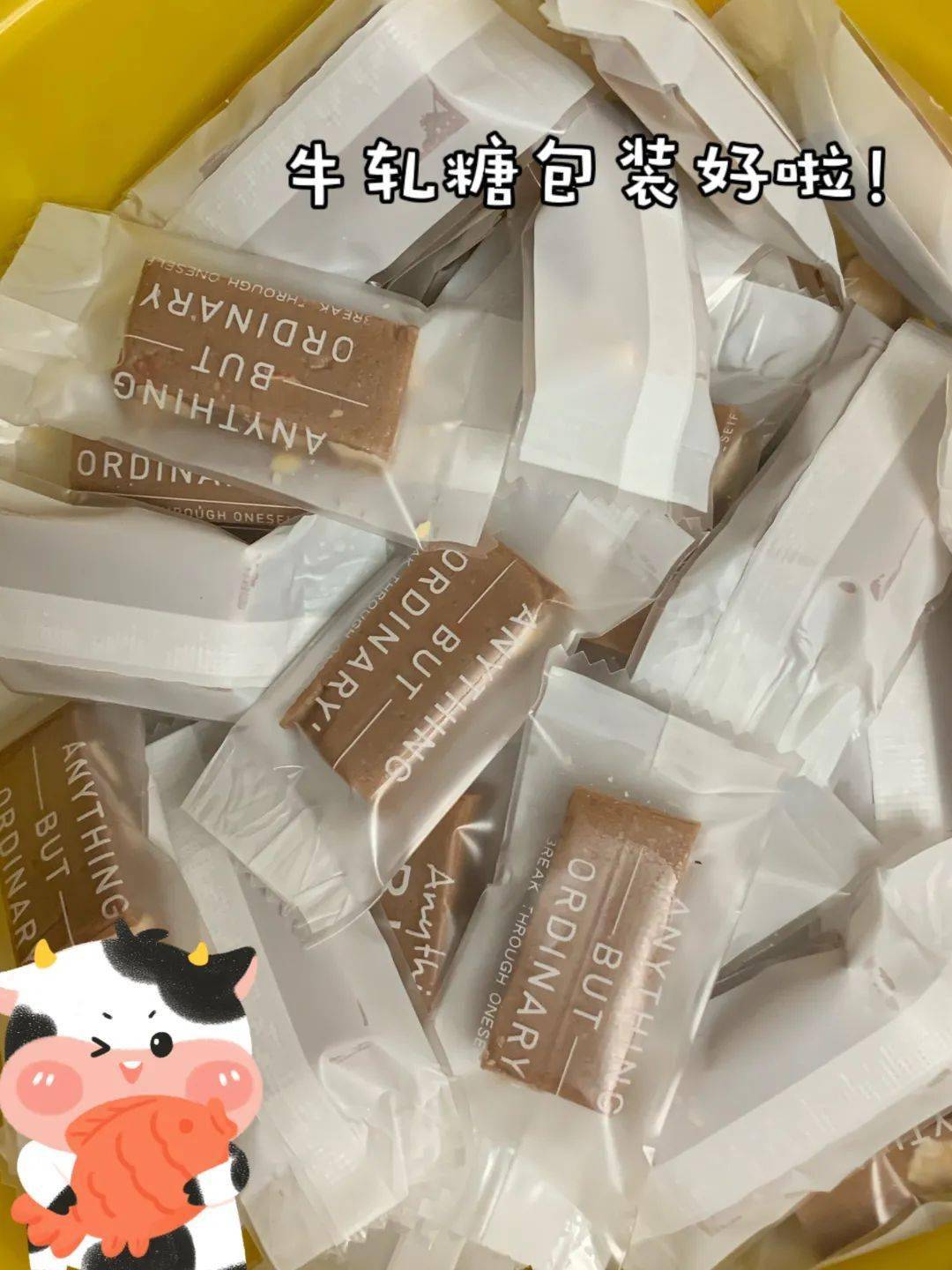 Homemade Nougat
(Tong Yi Ni, Class 81)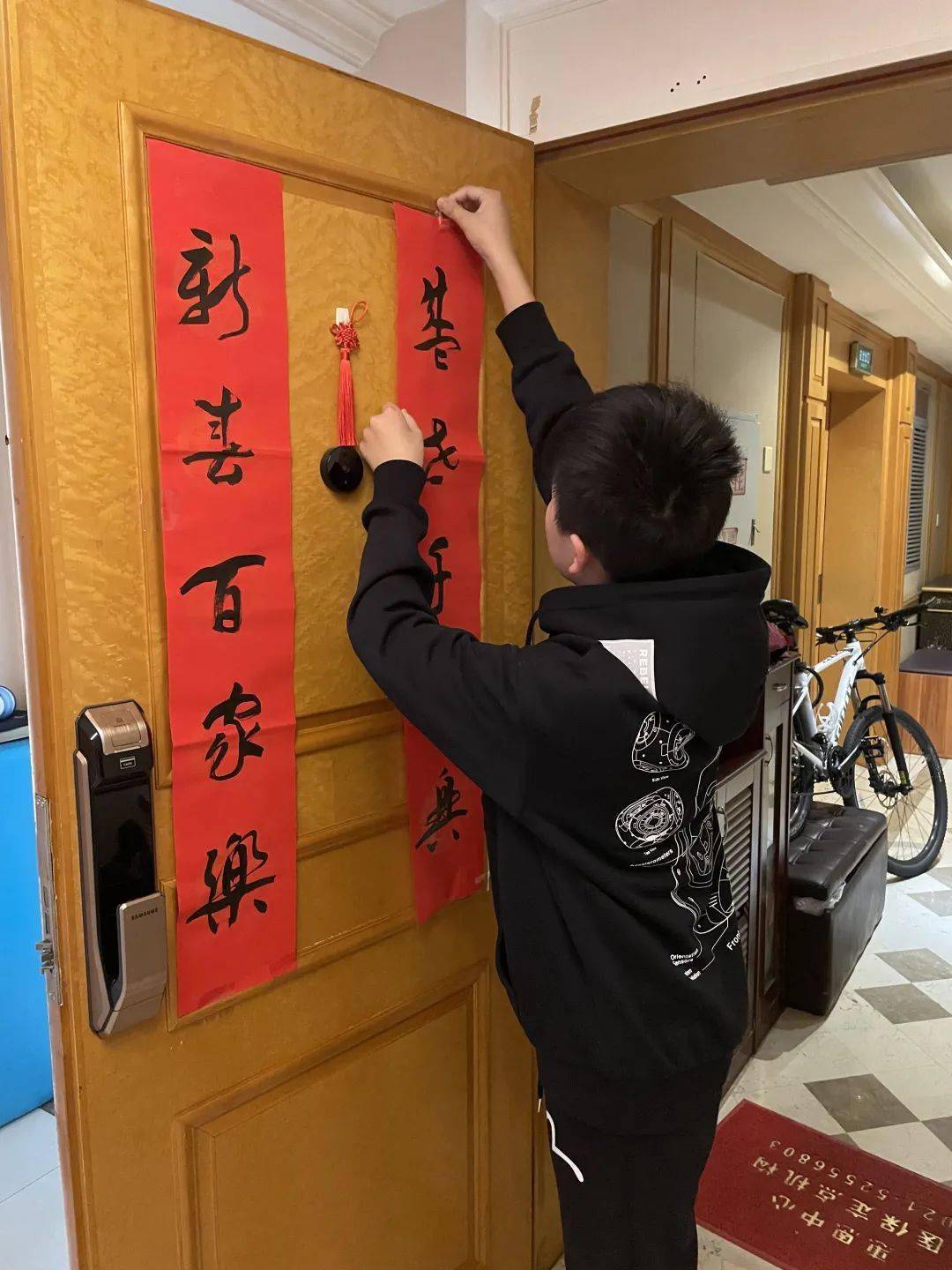 Post couplets
(Ge Yifei, Class 96)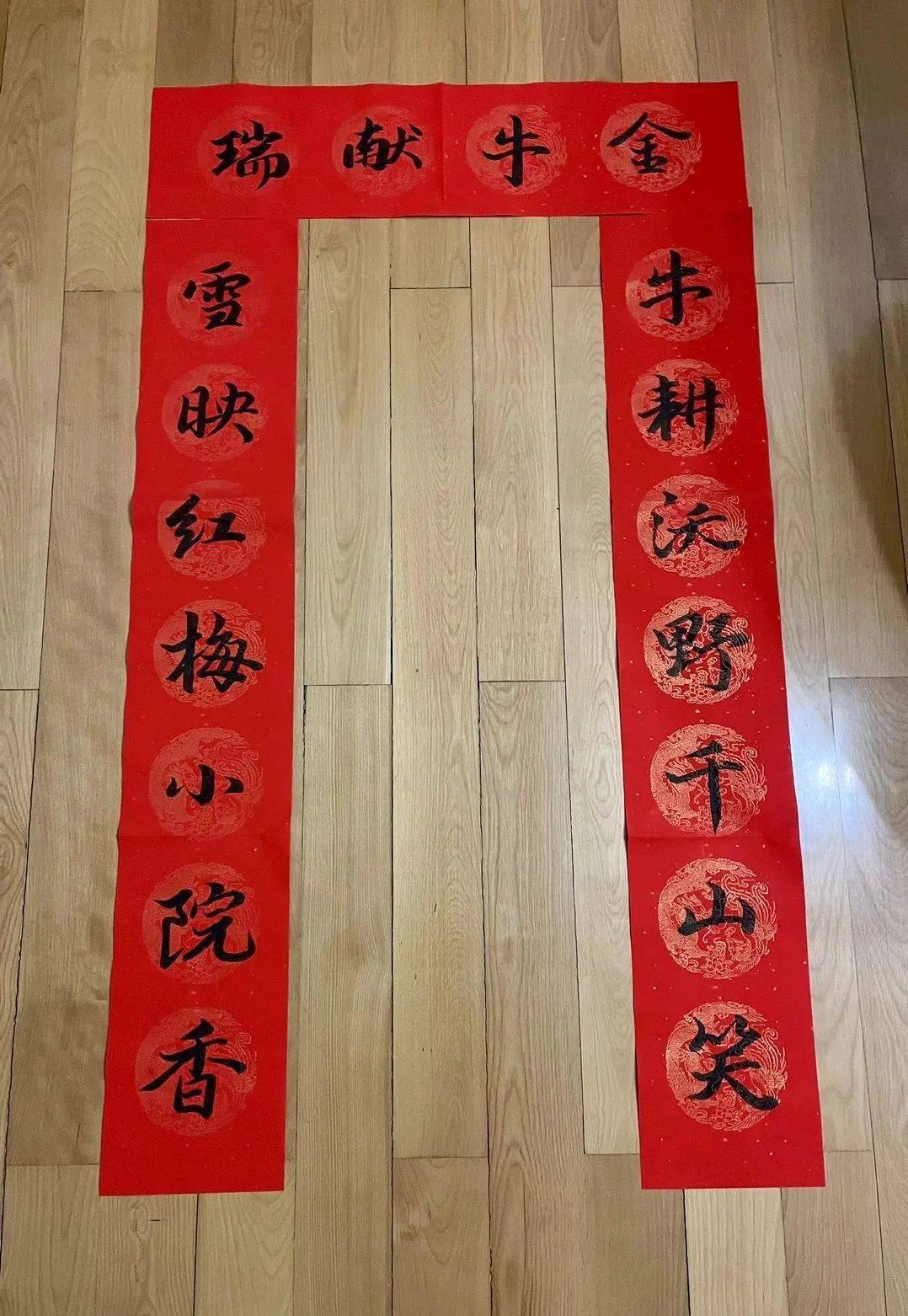 Post couplets
p>
(Cao Jiamin, Class 7 and 8)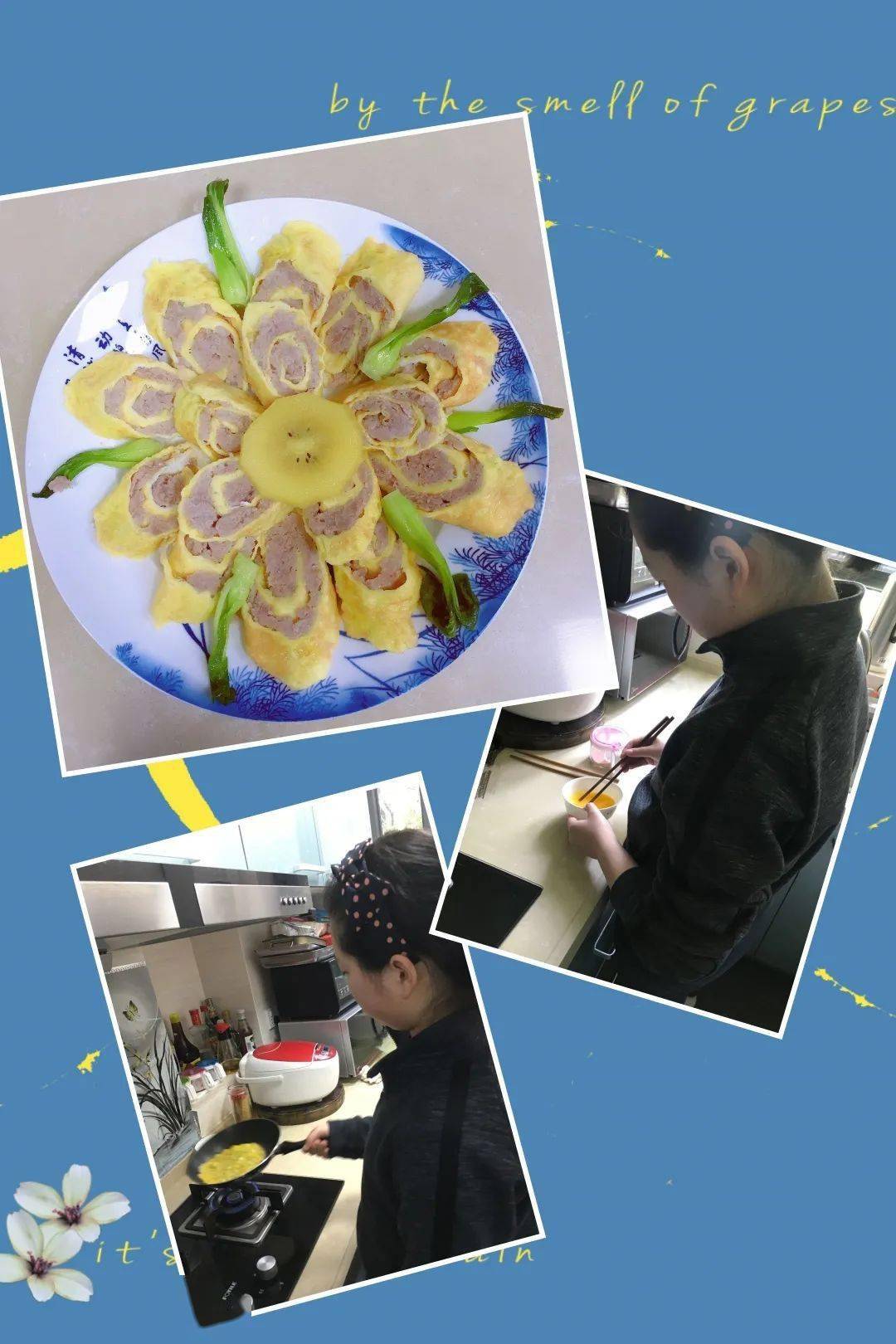 The local flavor of minced meat and egg rolls, flowers bloom and prosper for the New Year
(Gu Zexing, Class 7, 9)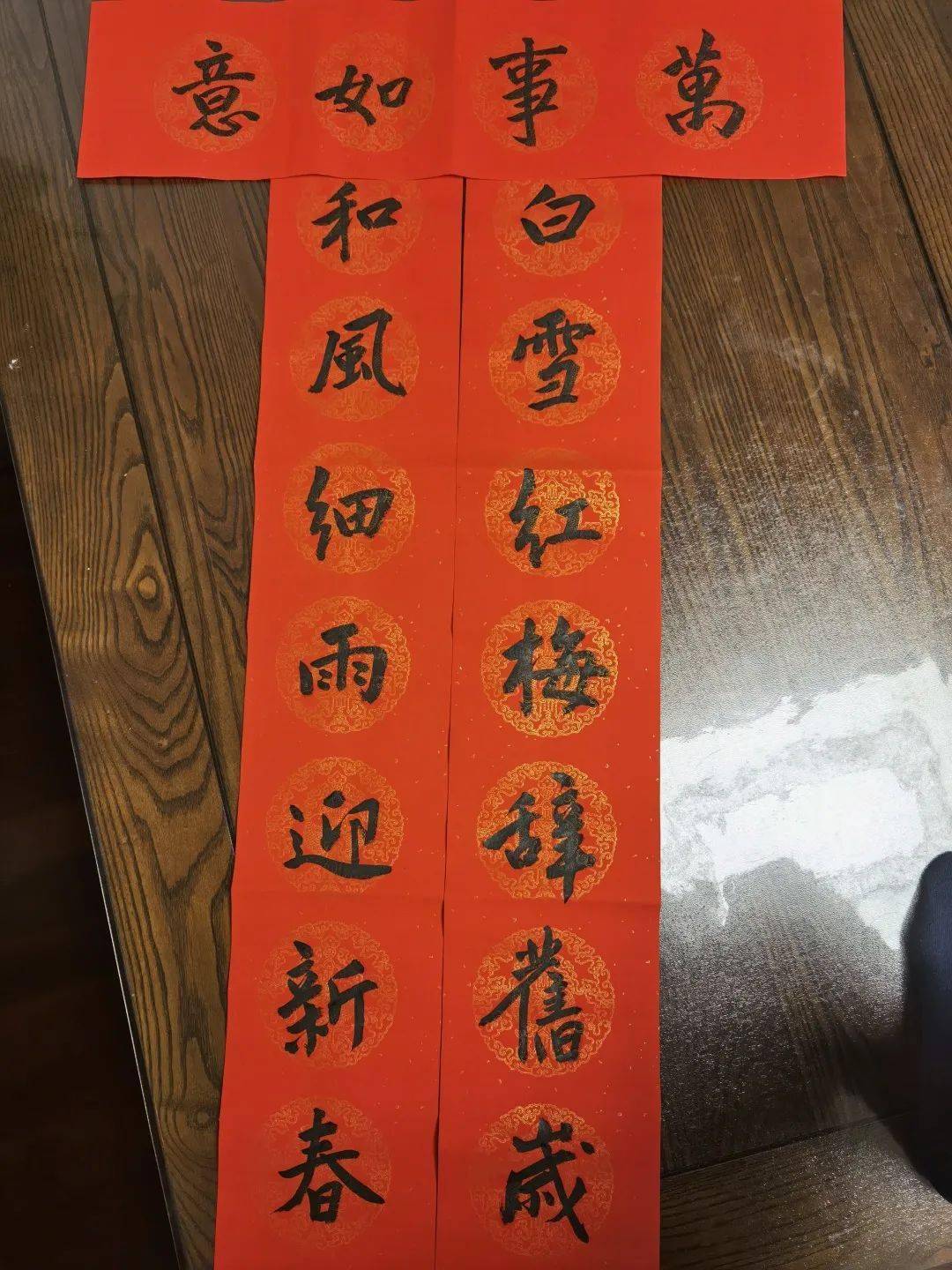 Posting Spring Festival couplets
(Fan Mingzhe, Class 8 and 5)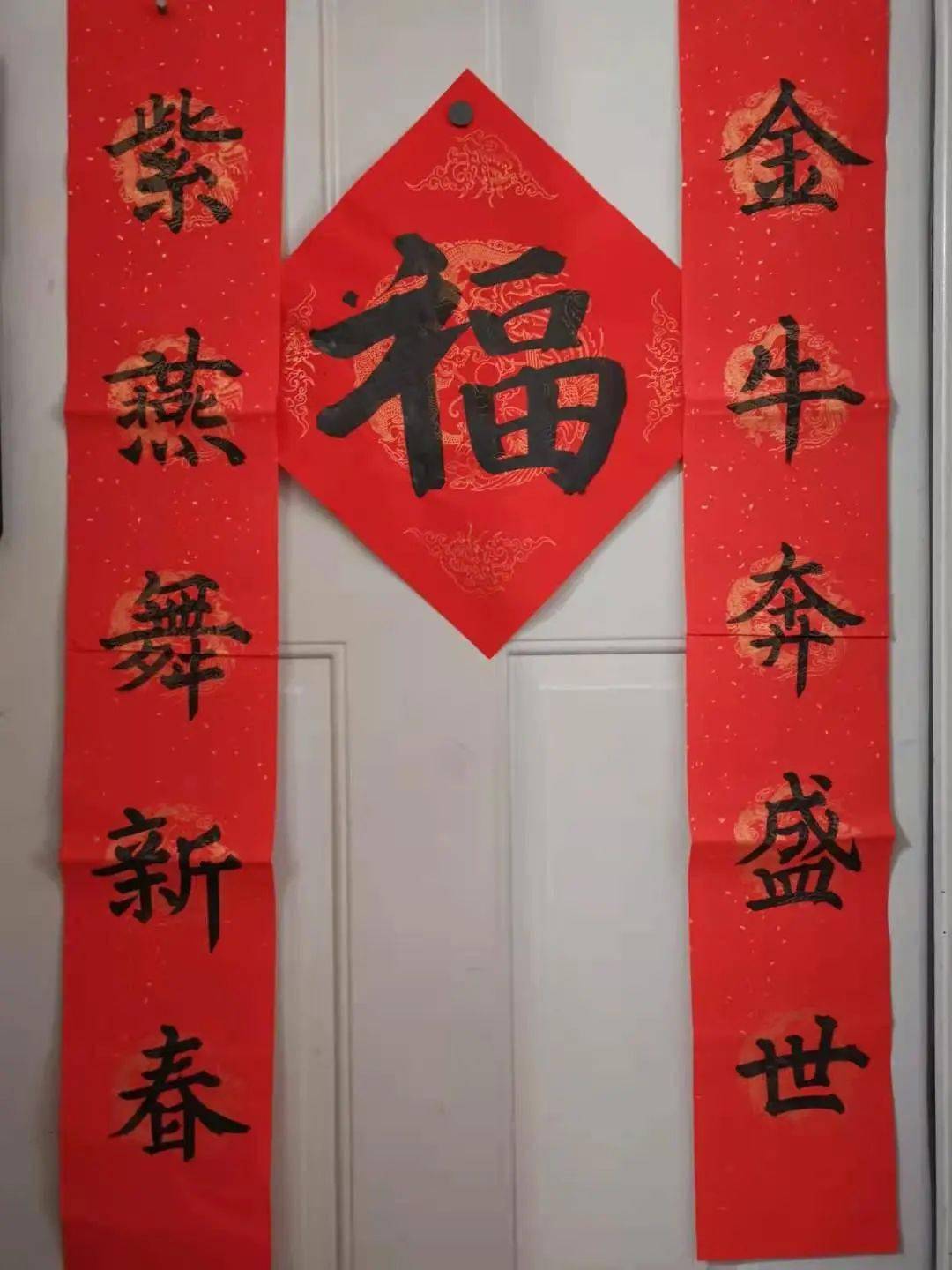 Posting Spring Festival Couplets
(Yu Xinlei, Class 74)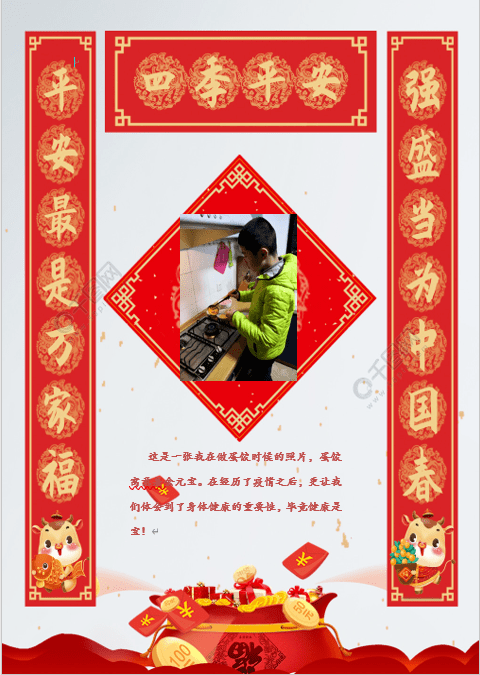 Health is a treasure, Happy Chinese New Year
(He Chengkai, Class 76)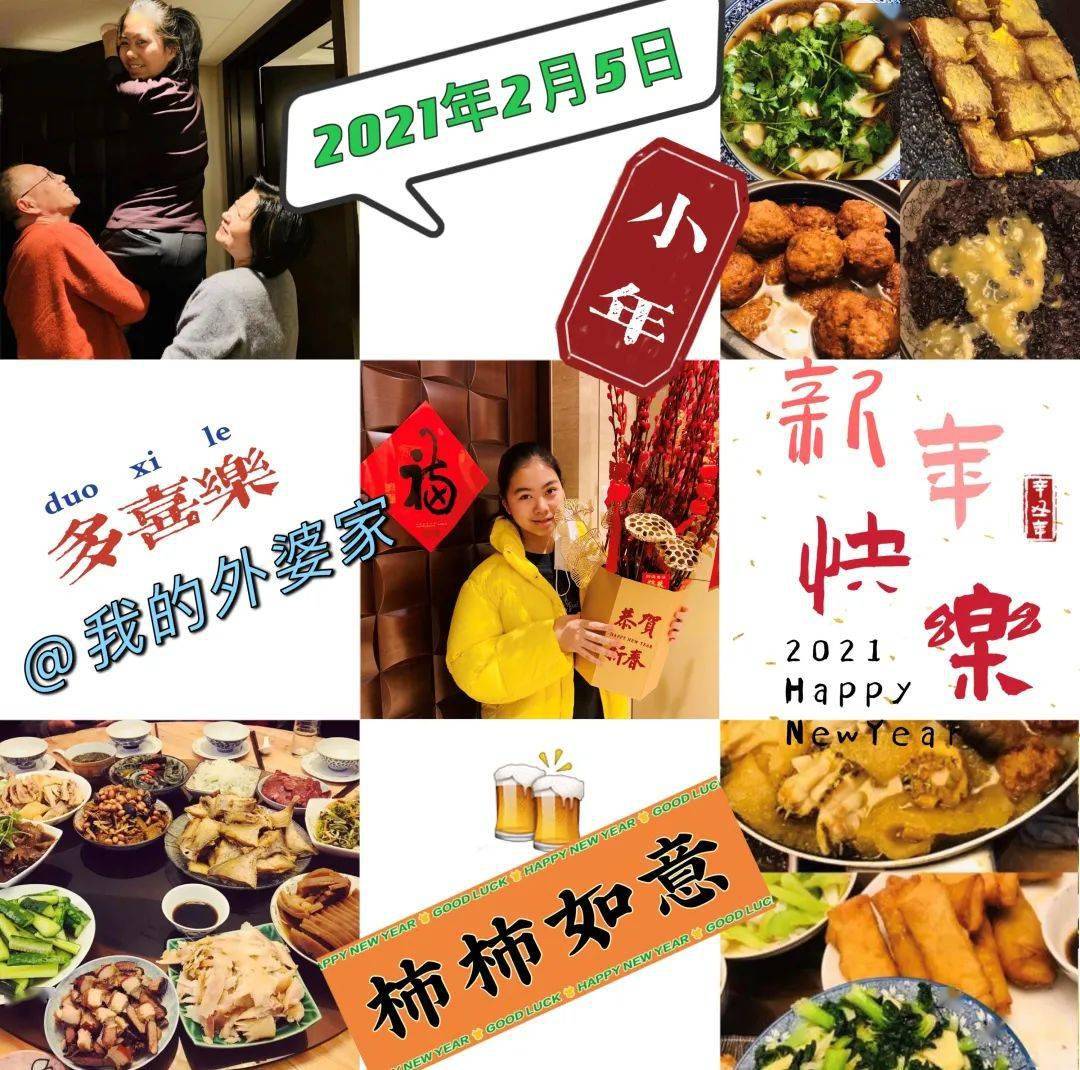 My Little New Year's Taste
Seven (6) Class Zhang Yifan
Under the epidemic A new year is coming, this year, my little aunt who lives in Beijing decided not to go back for the New Year, and stayed in Shanghai for the New Year, so as not to put pressure on the national Spring Festival travel and the epidemic. So we discussed with the whole family to spend a little year in the north for her on the 23rd of the twelfth lunar month.
My grandmother is a good cook. Every year, my grandmother cooks the New Year's Eve dinner for the whole family or our family dinner. As soon as the door is opened, there is a sound of "Zi La La" and a familiar and attractive fragrance. One by one, the round lion heads are rolling happily in the oil pan! She can conjure up twenty dishes and four or five desserts from her hands like a magician! Tonight's dishes are all the configuration of grandma's family's New Year's Eve. Grandma said that the small year of northerners is the prelude to the new year.
In the evening, there was a table of people around the table, and my aunt brought her two friends to stay with us for Chinese New Year. Everyone ate spring rolls and lion heads, and the last bowl of hot dumplings... My little aunt and her friends said: where the laughter is, there is the heart, and where the love is, there is home! The family's thick happy and warm atmosphere makes people who may not be able to go home and reunite with their loved ones no longer so regretful and lonely.
With the arrival of the Taurus auspicious year, I wish the bulls are soaring, the epidemic dissipates, and the world is beautiful! I wish you all a Happy New Year!
NEW YEAR
Hope ahead
Looking ahead
NEW YEAR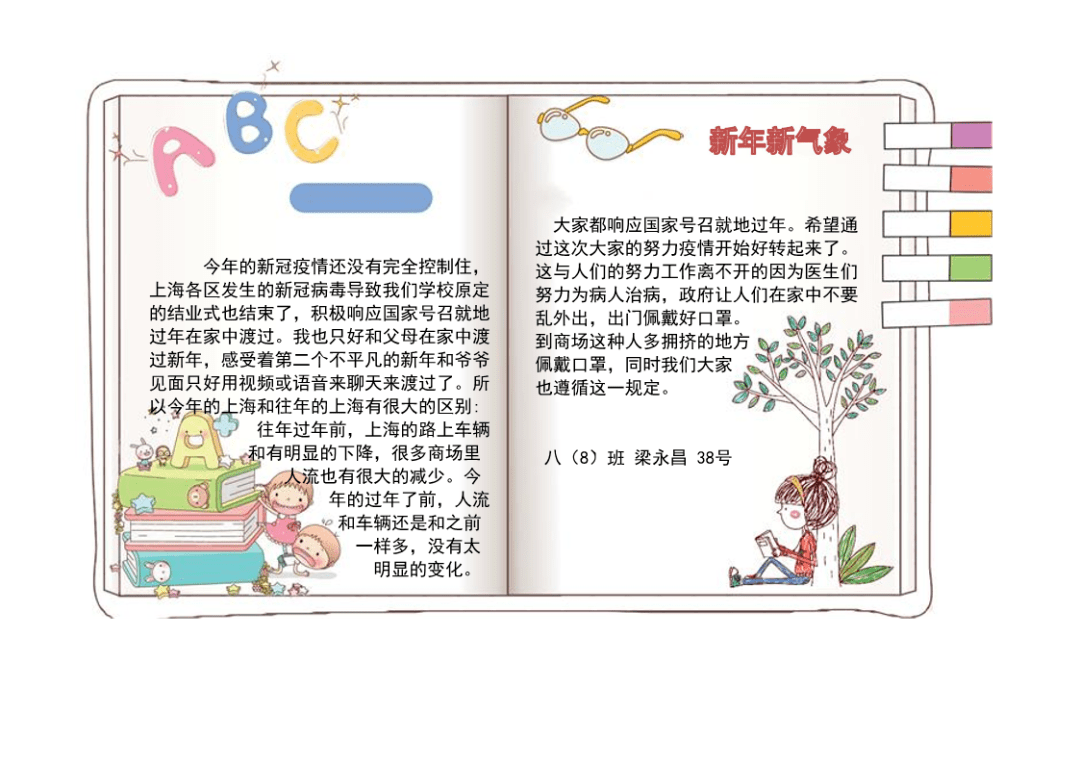 New year, new weather, tomorrow Better
(Leung Yongchang in Class 88)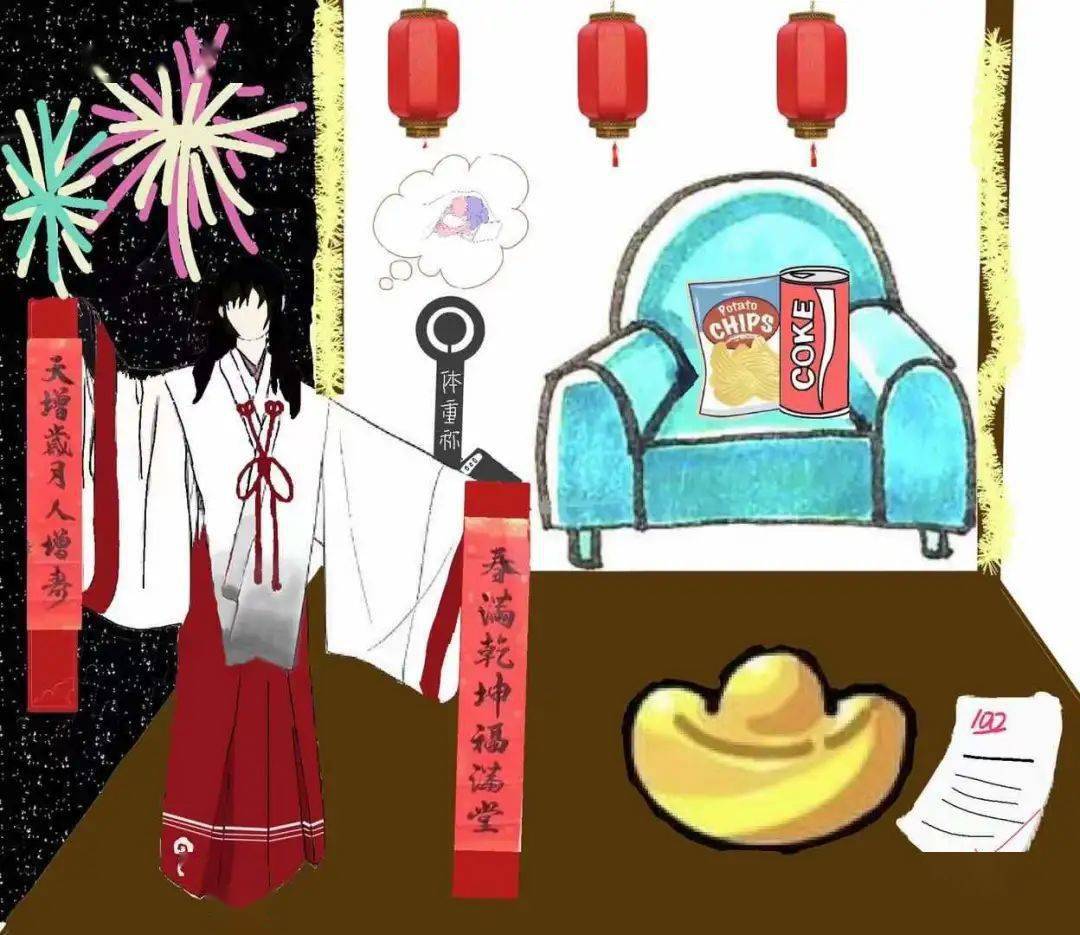 New Years New Years Wish
(Wei Hanfei, Class 712)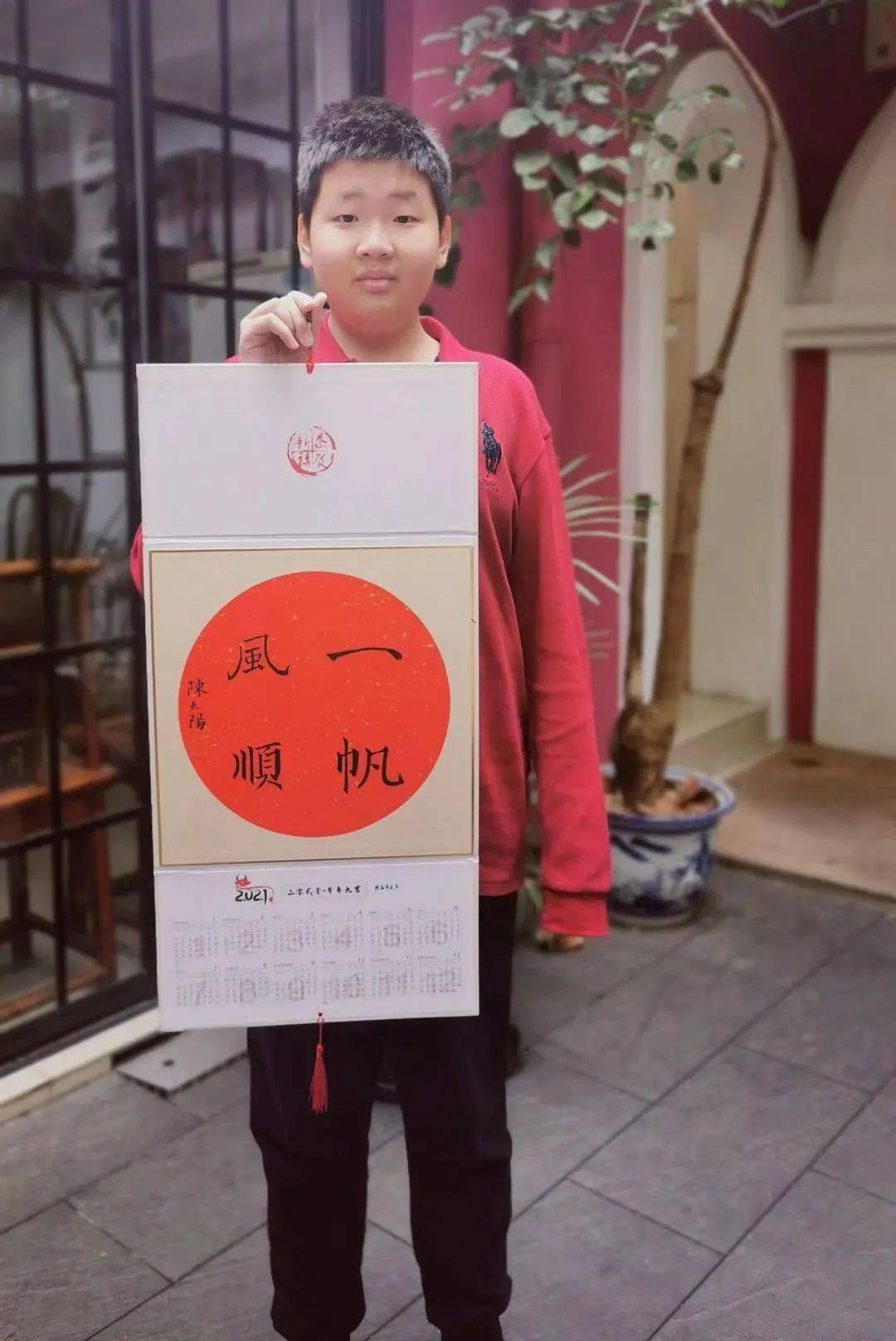 New Year's expectations Smooth sailing
(Chen Tianyang, Class 7, 4)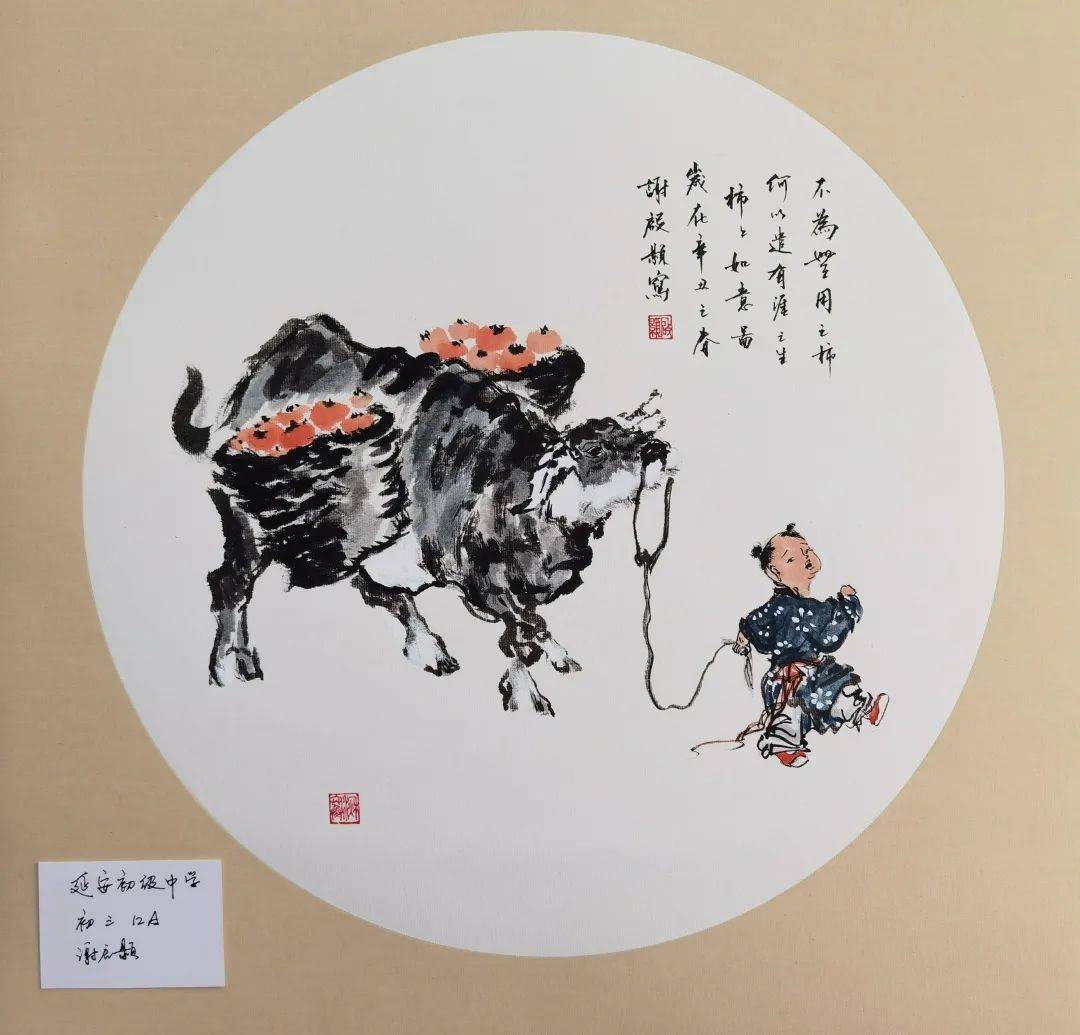 Persimmon Ruyi
(Xie Qihao, Class 9/12)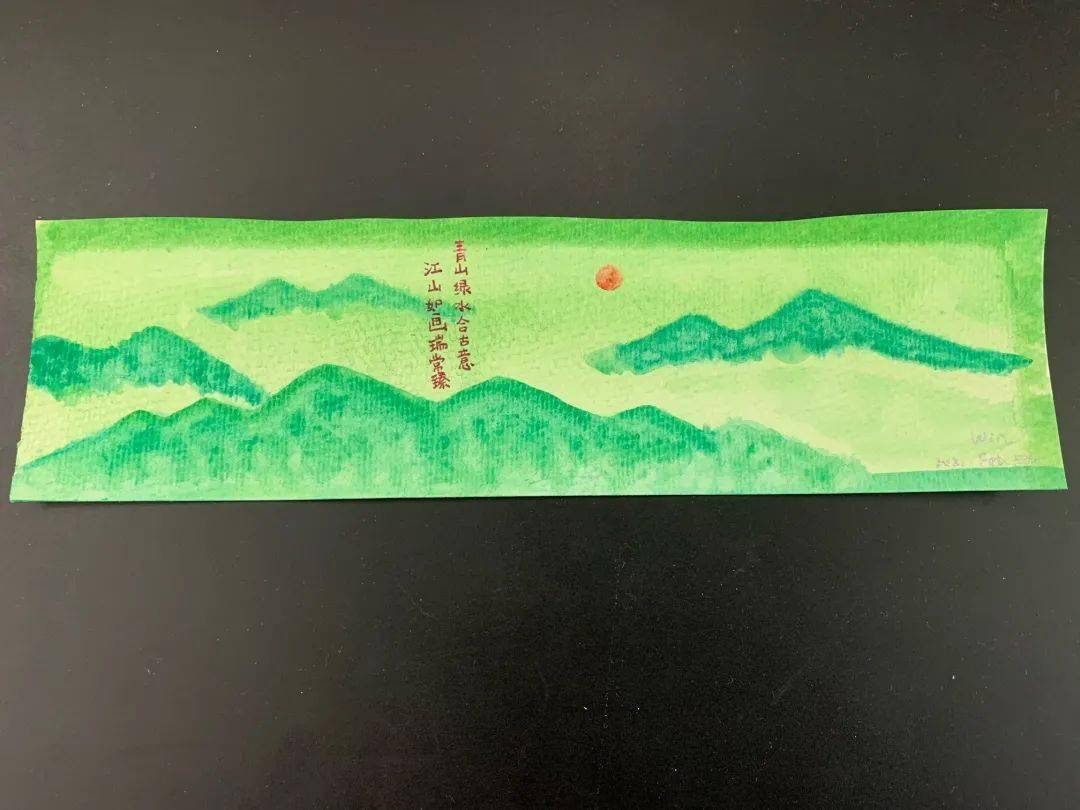 Green mountains and green waters, like rivers and mountains Painting
(Wang Yuewen, Class 712)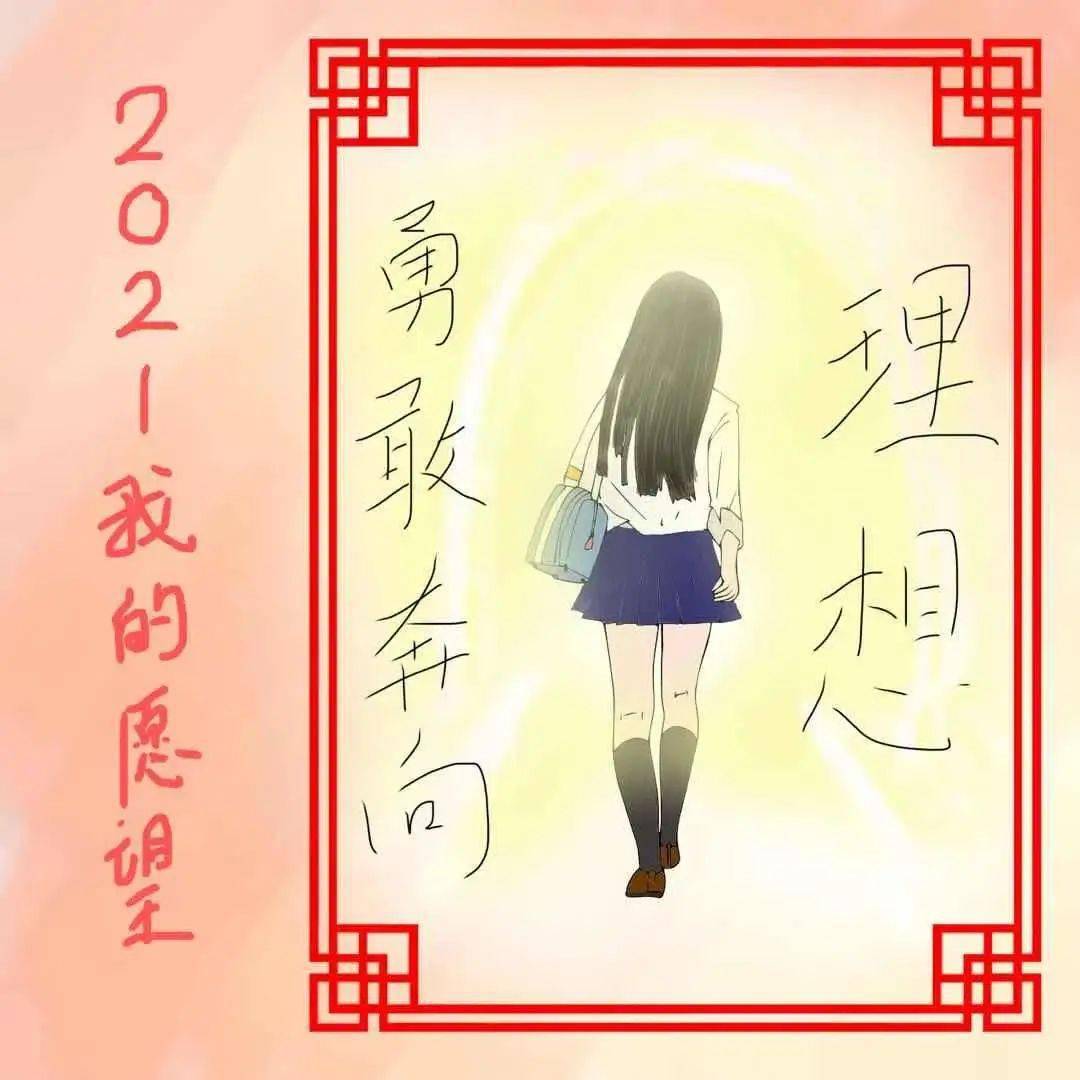 Bravely rushing to the ideal
(Xu Zhiyun, Class 76)
Hope is here
(Class 87 Fang Chenxi, 888 Class Sun Luhan, Zhang Jiejun)
New Year's expectations - be a better self
Eight (13) class He Zixuan
2020 is like a roaring train, and I only caught the last section. When I was still immersed in it and still had nothing to do, 2021 arrived on schedule. It's a new year, and to be honest, I'm very confused! But no matter how confused, I still look forward to the new year. I hope I can develop self-discipline and improve execution. Do more housework for your family during the New Year and communicate with them more. May the new year be closer to what you like and live the life you like.
NEW YEAR

NEW
Years
Fast
Happy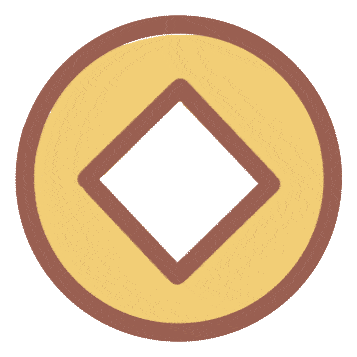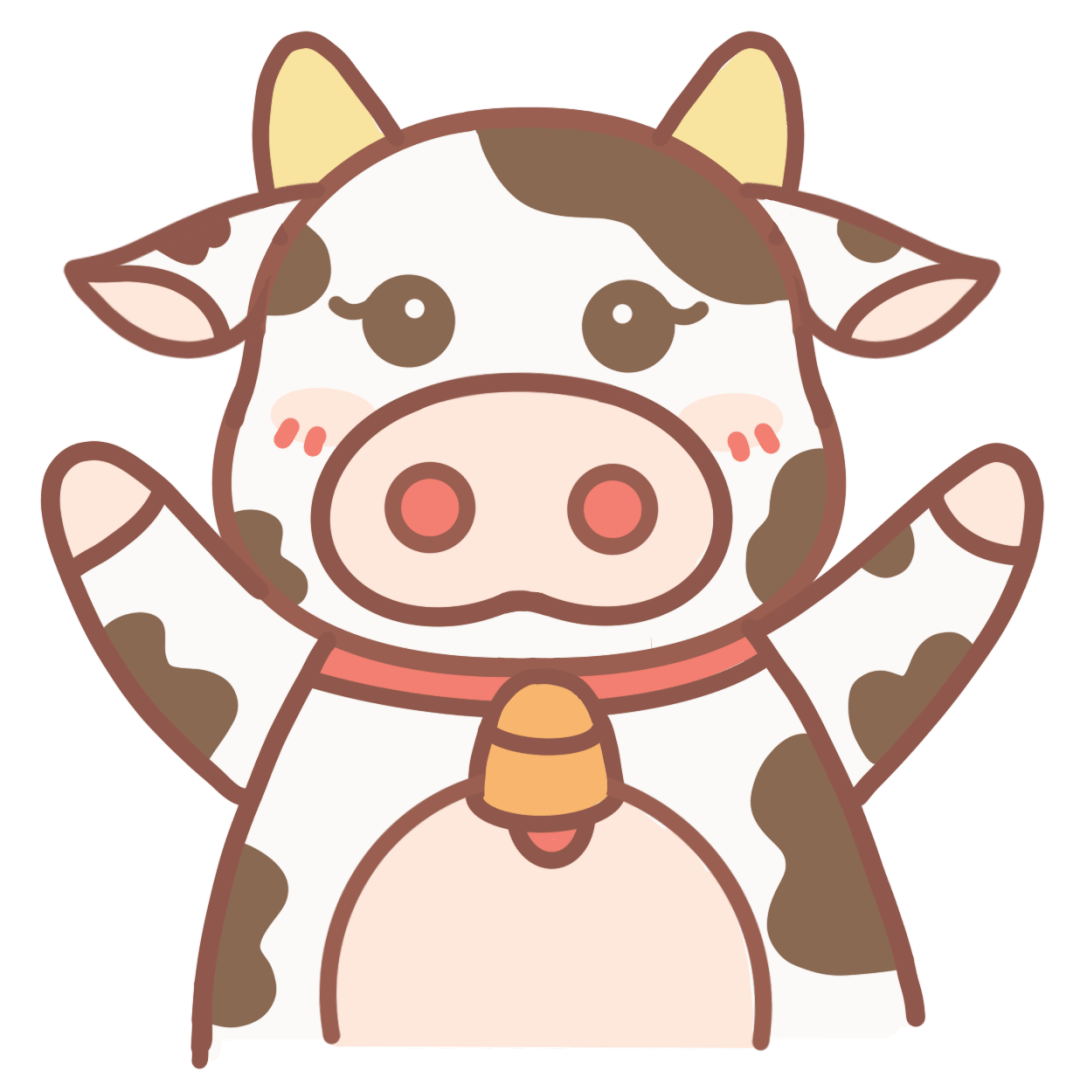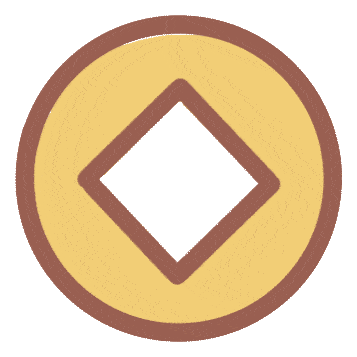 p>
(Xie Jian for the sixth and 14th class of Chinese New Year blessings)p>
The Spring Festival is coming, pray for the warm sun,
Hope for what you want, get what you want, and what you meet is a confidant.
Long-term health and success!
Congratulations to the New Year
NEW YEAR
Editor: Zhang Ningqian
Return to Sohu, see more
Article Url:https://www.liaochihuo.com/info/673646.html
Label group:[New Year]