"How have you been?"
"Remember to keep in touch with your parents, classmates."
"Please be careful about safety."
In addition to greetings and New Year gifts, the condolences group also gave the students encouragement in their studies, hoping that everyone will thrive To be talented, to live up to a good time.
Spring Festival Symposium for Teachers and Students · Hard Work and Progress
02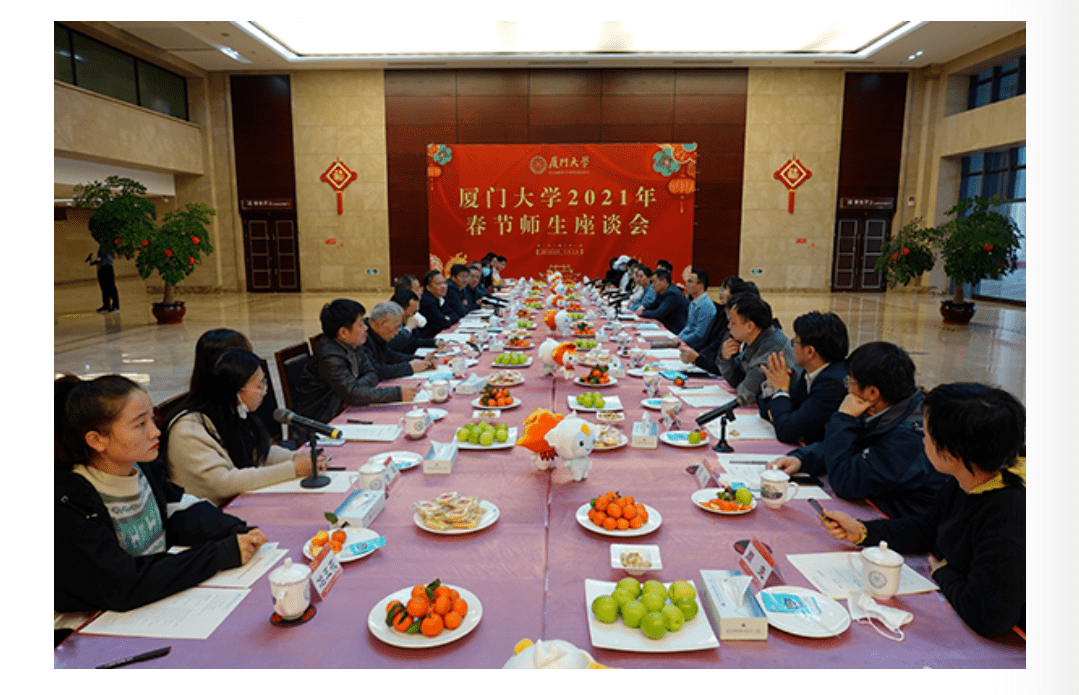 "As members of Xiamen University, we have not only enjoyed the glory that Xiamen University has brought us, but also shouldered the expectations that Xiamen University has given us."
"Looking back at the past, looking forward to the future. We will overcome the difficulties together and welcome a century." With deep love for Xiamen University, expectations for the future, and confidence in myself.
This Spring Festival teacher-student symposium brings us the most important part of the Chinese New Year - full of energy and arrogance!
School of Pharmacy·The warmth of home
03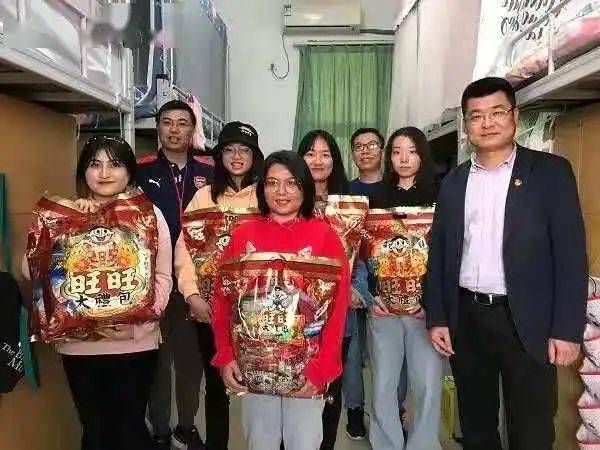 My hometown is far away, but a warmth like "home" is very close.
may be a meticulous exhortation to graduate students, in addition to immersing themselves in scientific research, do not forget to combine work and rest;
may be Greet the students who stayed in school due to the epidemic, understand the situation of the epidemic, and ask about their living needs;
It may be to care for the students who stay in school due to foot surgery, and send condolences, Be considerate of the situation.
Although the spring breeze is rough, the warmth is in the world.
School of Environment and Ecology · Excited
04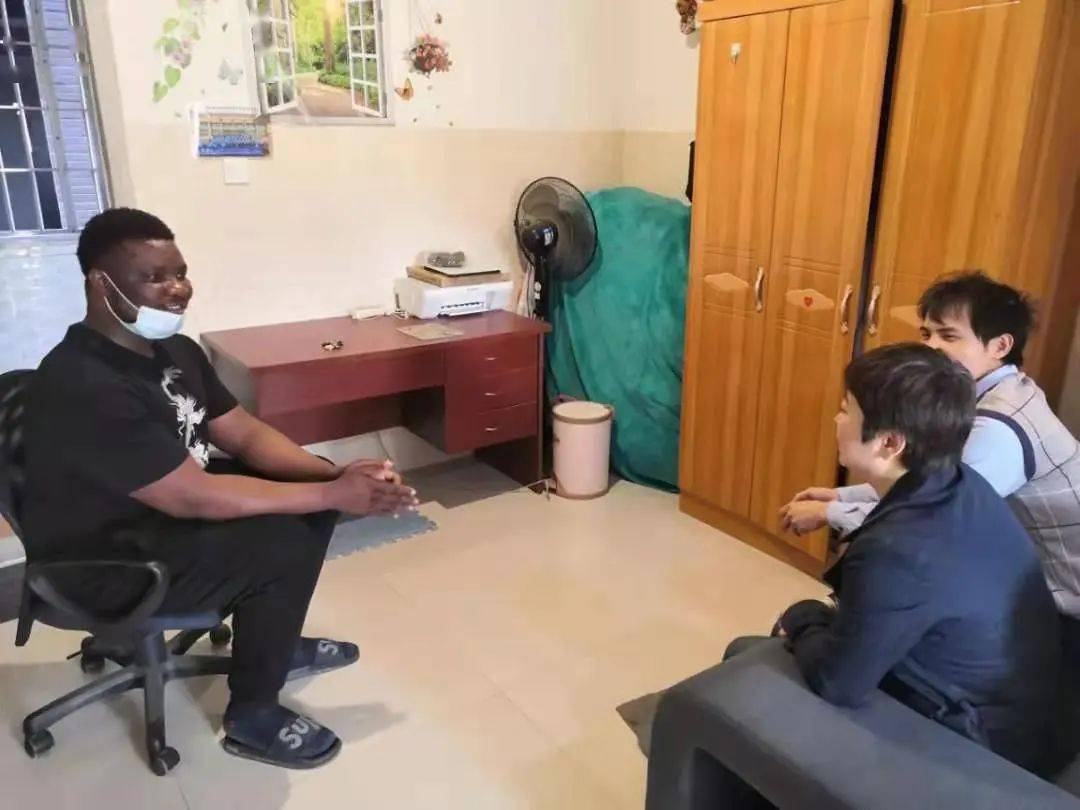 The Year of the Ox is auspicious
"It's a great pleasure to have friends from afar."
This place is full of " The university of tolerance, freedom and innovation has also prepared a sincere heart, a care and a New Year's blessing for friends who have come from far and wide.
Wish the people staying in Xiamen University a happy Chinese New Year and good luck!
School of Electronic Science and Technology · This New Year's Gift
05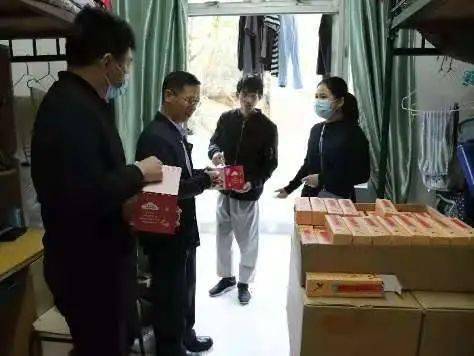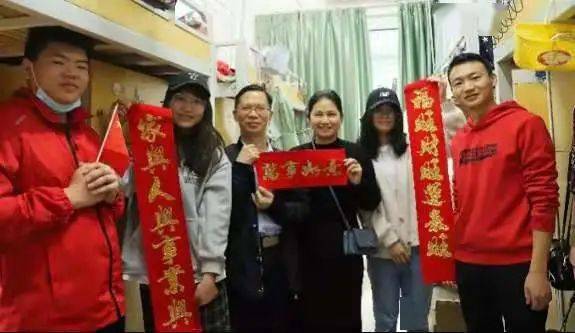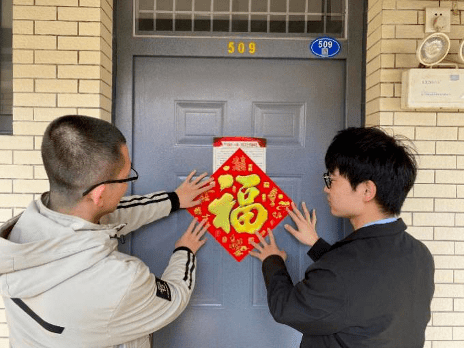 beaming
"Safety first"
"Be sure to pay attention to the safety of staying in school. Protecting yourself is not only responsible for yourself, but also for your classmates and your family"
"The epidemic prevention is not slack, you must pay attention to your health and exercise a lot."
The care in these sentences is simple but sincere, which makes the "core" young people truly feel at ease, assured and happy.
However, what really sets off the Chinese New Year atmosphere is the sincere New Year's goods.
It must be the couplet that occupies the "C position" to push the Spring Festival atmosphere to a climax.
In the new year, the volume will be full, and there will be no bugs.
Minority preparatory class. Fortunately for you
06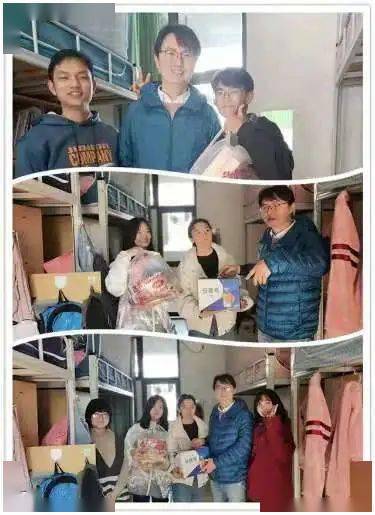 Thousands of words, only one sentence - "fortunately with you".
This "you" on the special day of the Spring Festival is not necessarily a specific person, it may be a New Year's gift, it may be a blessing, it may be a hug.
Although it is thousands of miles away from home, it still feels like home.
School of Medicine·Pampering to the End
07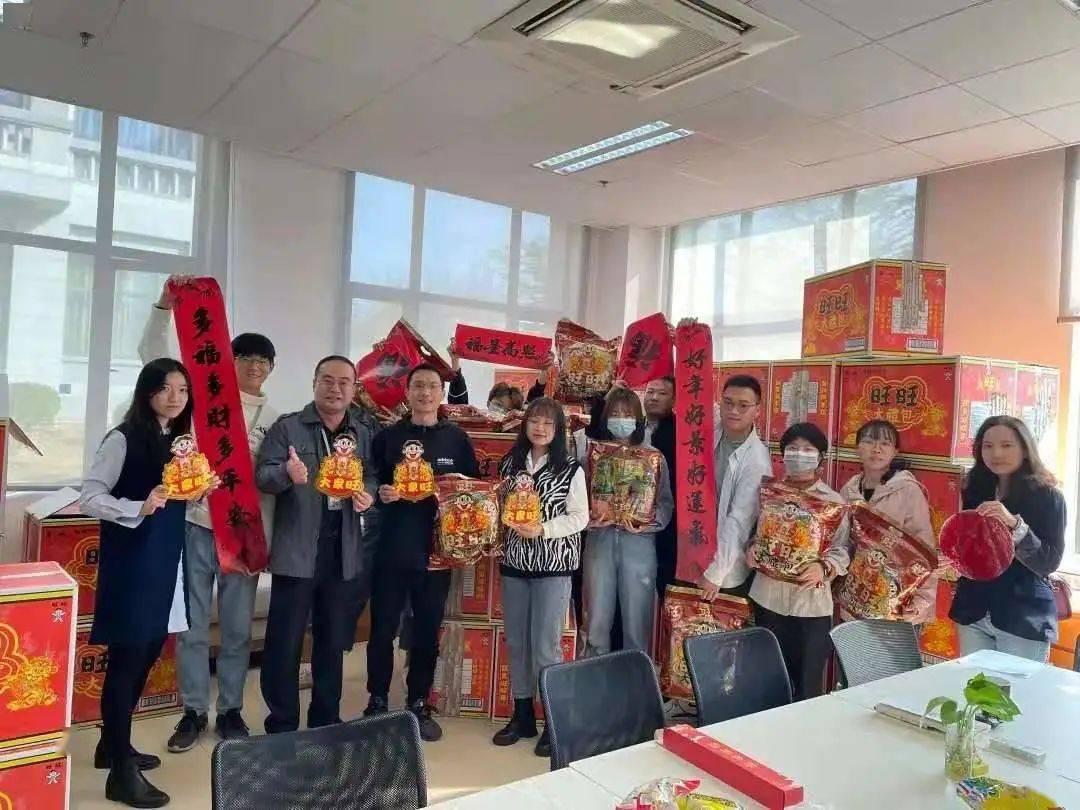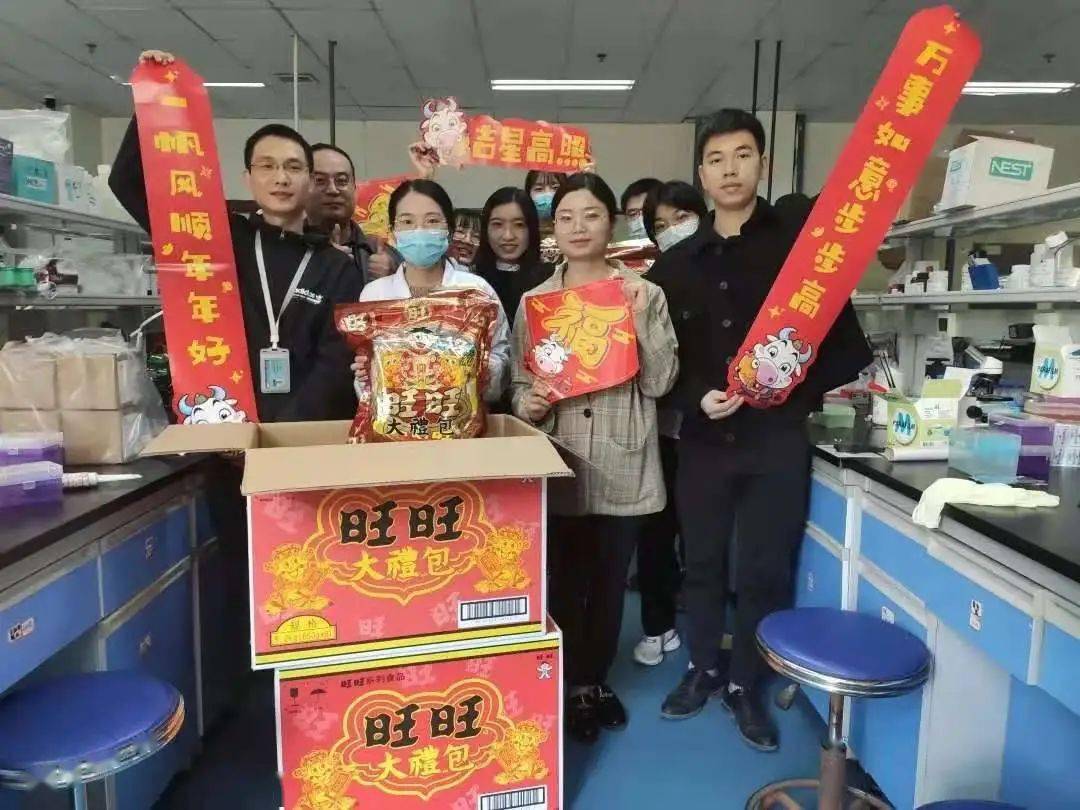 I will send you a pack of "Wangwang", be sure to be prosperous in the coming year!
After all, this is a medical school with a scalpel and a pipette gun. p>
No, it's a happy new year for the contracting students, and the year of the ox is auspicious!
By the way, are you ready to carry your medical schoolbag?
School of Mathematical Sciences · Bullish
08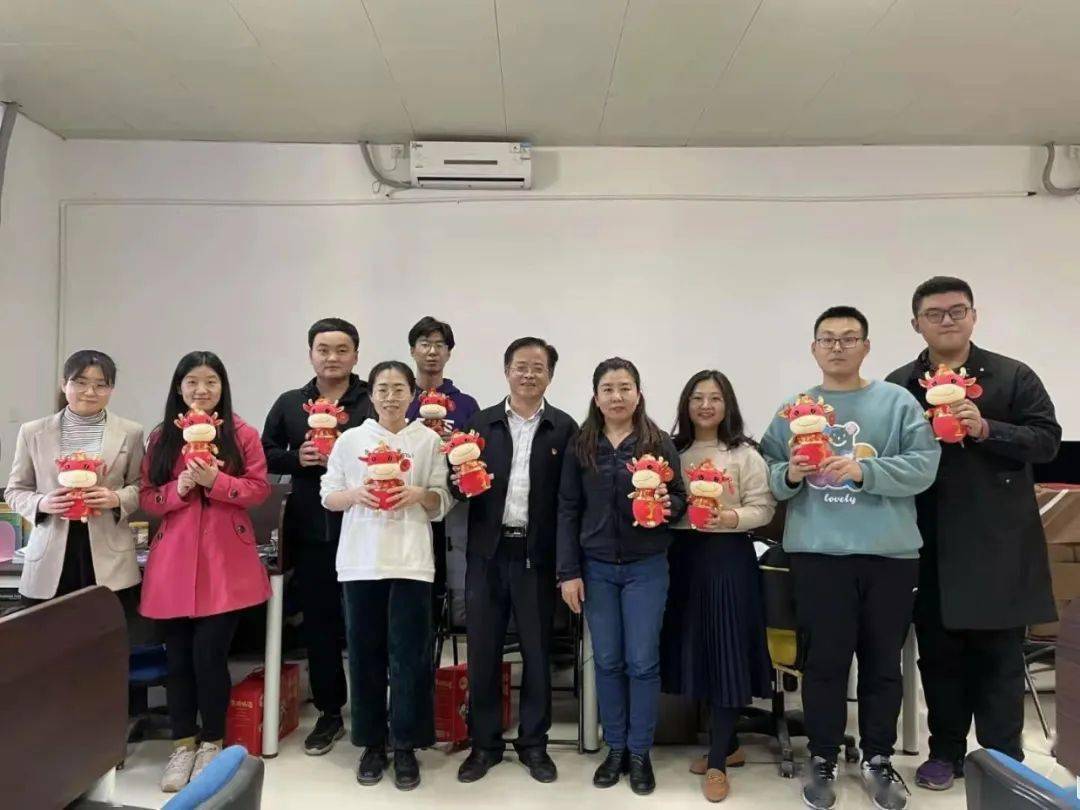 What could be happier than receiving a Red Bull figurine?
If that's not enough fun, here's another spree.
If that's not happy enough, then give you a warm, 24-hour uninterruptible power supply sense of security - during the winter vacation, the school and college will continue to care about their students , and do everything possible to help students who are staying on campus.
If that's not enough happiness, what's happiness?
I believe that everyone who stays in the school has already signed for the first warmth of the new year from the school and college. Xiaoz will not list them all here~
span>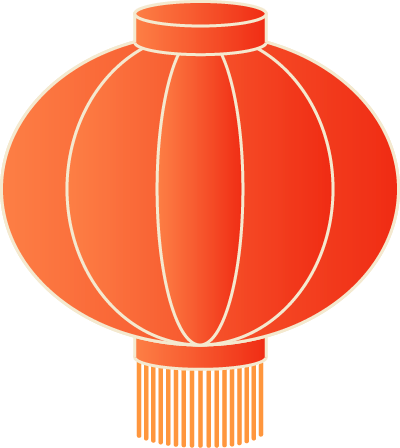 Happy New Year
The flavor of the New Year as a child is fireworks
The dazzling joy
The flavor of the New Year when I grow up is cotton
Down-to-earth warmth
A source of warmth
A word of warning
a New Year's gift
a couplet
In this Spring Festival
In this garden
Care is everywhere
Copywriting: Peng Suya
The picture comes from the school's public account and Xiamen University News Network
Typesetting: Peng Suya Return to Sohu, see more
Article Url:https://www.liaochihuo.com/info/673644.html
Label group:[Spring Festival] [New Year]