Original title: Intraday opportunities for Hong Kong stocks: Kuaishou became the official live broadcast platform of the CBA League and surged more than 6% intraday! Evergrande Motors strikes again! Source: Oriental FortuneResearch Center
On March 16, (00708) opened sharply higher, and then continued to soar. As of press time, it rose 7.94% to HK$57.75.
In the news, Evergrande Motor announced yesterday that it has established a joint venture with Tencent (00700). The analysis believes that the combination of the two giants will open up a new model of the Internet in the automotive industry, which is the best interpretation of the "automobile + Internet" cooperation. The in-vehicle content and service ecology.
rose more than 4% to HK$9.85, reaching a new high of HK$9.88 in the past six months, with a total market value of HK$117.9 billion. Yesterday, for the year ended December 31, 2020, CSPC's revenue increased by 12.8% to RMB 24.942 billion, and attributable profit increased by 38.9% to RMB 5.160 billion, with a corresponding increase of 43.16 cents per profit. The board of directors recommended the payment of a final dividend of 9 cents per share for 2020. In terms of finished medicines, sales of neurological disease products recorded a sales revenue of RMB 7.414 billion, an increase of 1.5%. Among them, the sales revenue of NBP increased by 17.4%, and Oulaining decreased by 63.6%. Anti-tumor products recorded sales revenue of RMB 6.294 billion, an increase of 29.0%. Anti-infective products recorded sales revenue of RMB 2.708 billion, a decrease of 7.9%.
(01183) announced that the company's direct wholly-owned subsidiary plans to acquire 49% of MS's equity. Engaged in electric vehicle business, it is an electric vehicle charging infrastructure distributor and an electric vehicle charging network solution consultant. As of press time, Aoneng Holdings rose 7% to HK$5.2, with a turnover of HK$33.5949 million.
It is reported that from March 11th to March 12th, Aoneng Construction obtained the investment of about 9.932 million yuan from Macau New Base Investment Company Limited or its persons acting in concert. The Hong Kong dollar added a total of 2.1 million shares. After the increase, its shareholding ratio increased from 14.49% to 14.67%.
(00873) In the year of publication, the Group's revenue during the period was approximately RMB 5.026 billion, a year-on-year increase of approximately 101.9%; the profit attributable to the company's owners during the period was approximately It was 693 million yuan, a year-on-year increase of about 80.21%. As of press time, Shimao Services rose 5.05% to HK$15.4, with a turnover of HK$88.2989 million.
On March 16th, Kuaishou (01024) announced that it has reached a cooperation with the CBA League to become the top domestic men's basketball professional league - the live broadcast platform and official short video of the CBA League platform. As of press time, Kuaishou rose 6.15% to HK$307.4, with a turnover of HK$283 million.
It is reported that this copyright cooperation will also allow the third-party MCN agencies and experts of the Kuaishou platform to carry out "second creation" of live events. Watching the official CBA live broadcast content, you can also see the secondary processing content of the platform creator, as well as the "vertical screen" live broadcast of the Kuaishou expert watching the game.
(article source: Oriental Fortune Research CenterHeart)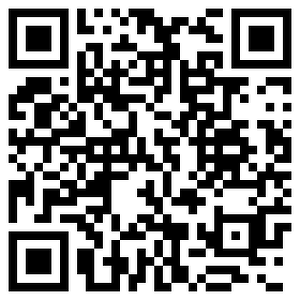 Massive information, accurate interpretation, all in Sina Finance APP
Article Url:https://www.liaochihuo.com/info/668861.html
Label group:[Inlay $エ] [eloquent] [Ji Jiぇ] [Jian  is still alive]