He is just 18 years old this year, but he makes millions of dollars every year by reselling sneakers.
The boys of the same age around him are all fans who want to ask for a group photo👇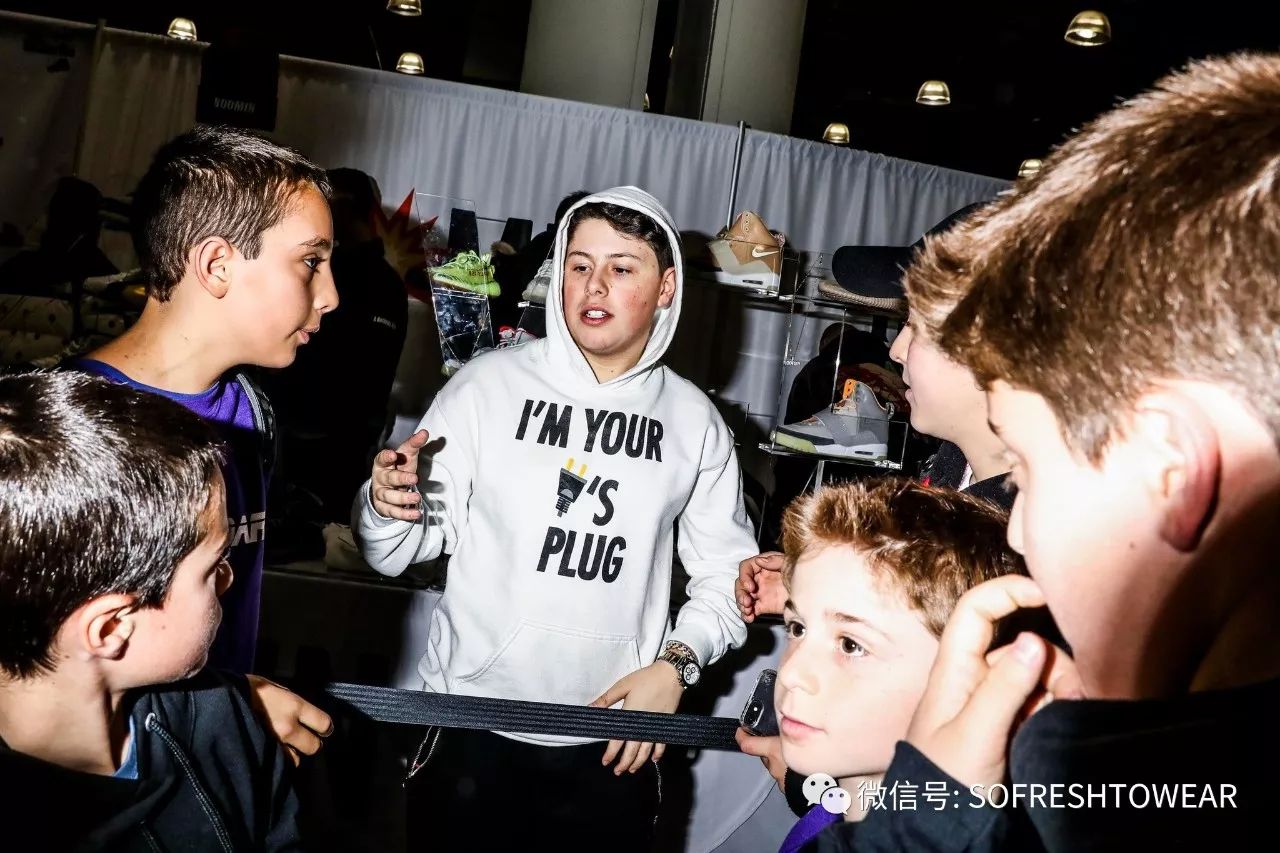 Benjamin Kapelushnik's stage name in the shoe circle is Benjamin Kickz. It has been five years since I started reselling sneakers at the age of 13.
We all know that celebrities have stylists who help them borrow clothes, and Benjamin Kickz's job is to help celebrities and stars find those hard-to-find and special sneakers.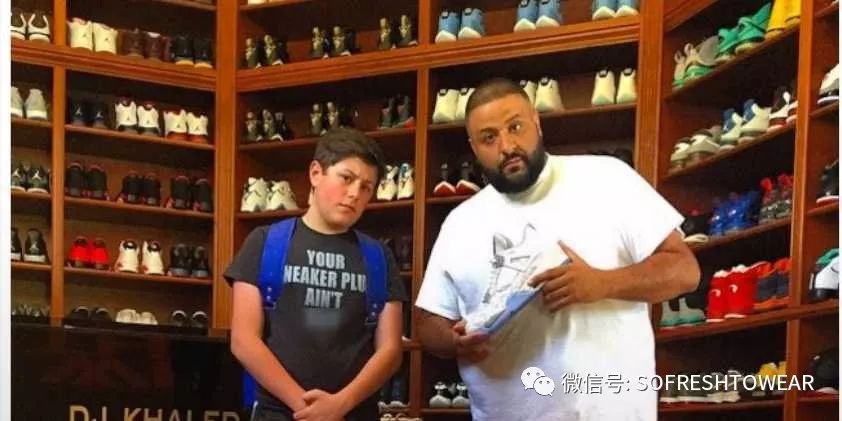 △Benjamin Kickz and DJ Khaled
How can an ordinary 18 year old (not a rich second generation) do this? This also starts from his childhood.
Benjamin has a mother who loves to buy sneakers, so he was in front of fashion in school since he was a child.
In 7th grade, a classmate took a fancy to a pair of his sneakers and wanted to buy them at a high price. As a result, he found himself getting money for more than one pair of sneakers after he changed hands.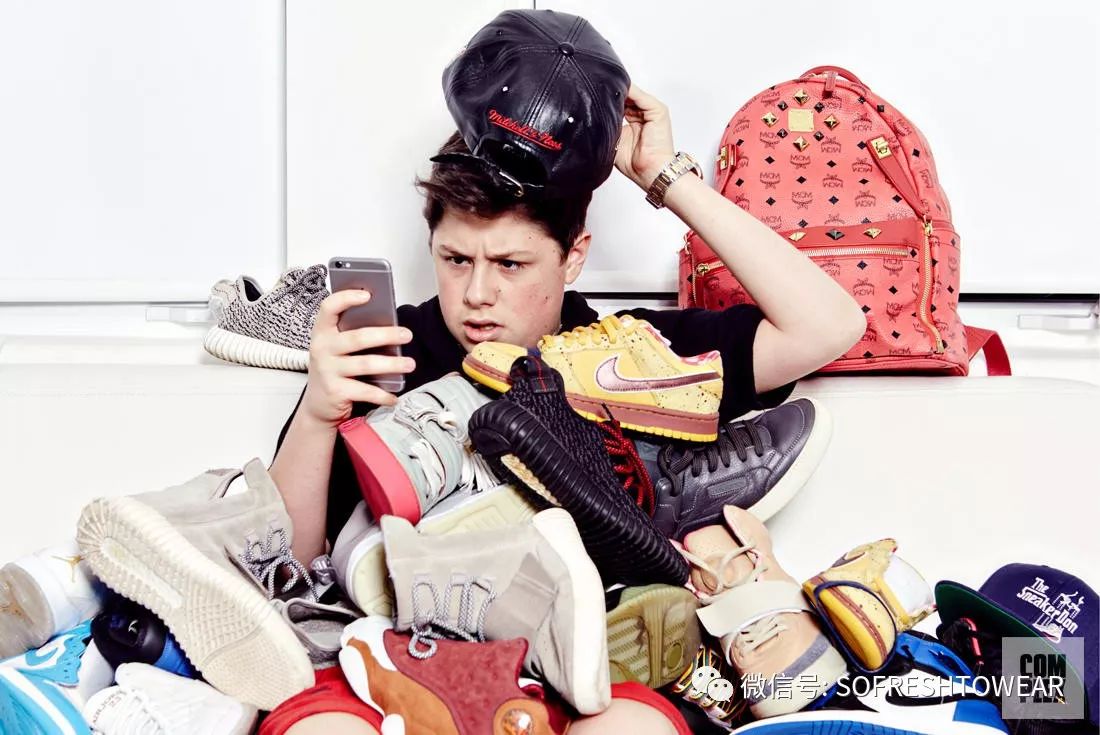 After this,

He started reading sneaker magazines

, to learn which shoes are red and which ones have the potential to be red. And he buys two pairs of those sneakers every time, one pair he wears, and one pair he sells to subsidize pocket money and buy more shoes.

In 2013, he paid $400 for a pair of limited-edition LeBron X MVPs, and it didn't take long for a senior friend to spend thousands of dollars Dollars for the pair of shoes in his hand.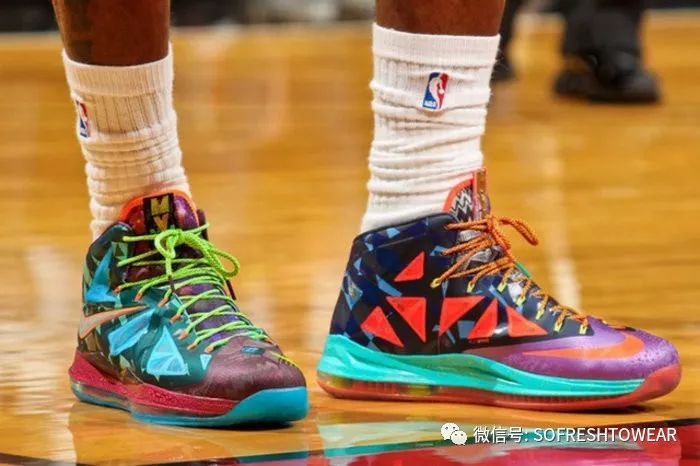 △ LeBron X MVPs
Later, he was no longer satisfied with doing business only among his classmates.
He started paying to hire classmates to line up at shoe stores to grab various limited editions, which he then resold online. However,
If the story ends here, it's a successful scalper at best.
And then, Benjamin started to contact the clerks of the shoe store again, and also continued to expand the resources of shoe circle celebrities through exhibitions such as Sneaker CON , meet people inside the brand. Later, he became more and more popular in the circle, and even some celebrities began to come to buy shoes.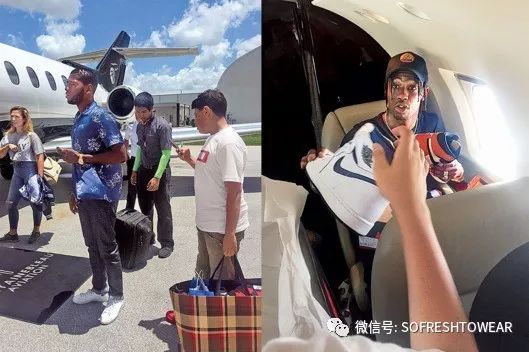 △Ben gave Travis Scott an Air Jordan 1 Retro OG
The year before last
At the age of 16, he had already earned his first million dollars.
In this line, pomp is important. Benjamin is now taking pictures of himself and his (customer) sports car 👇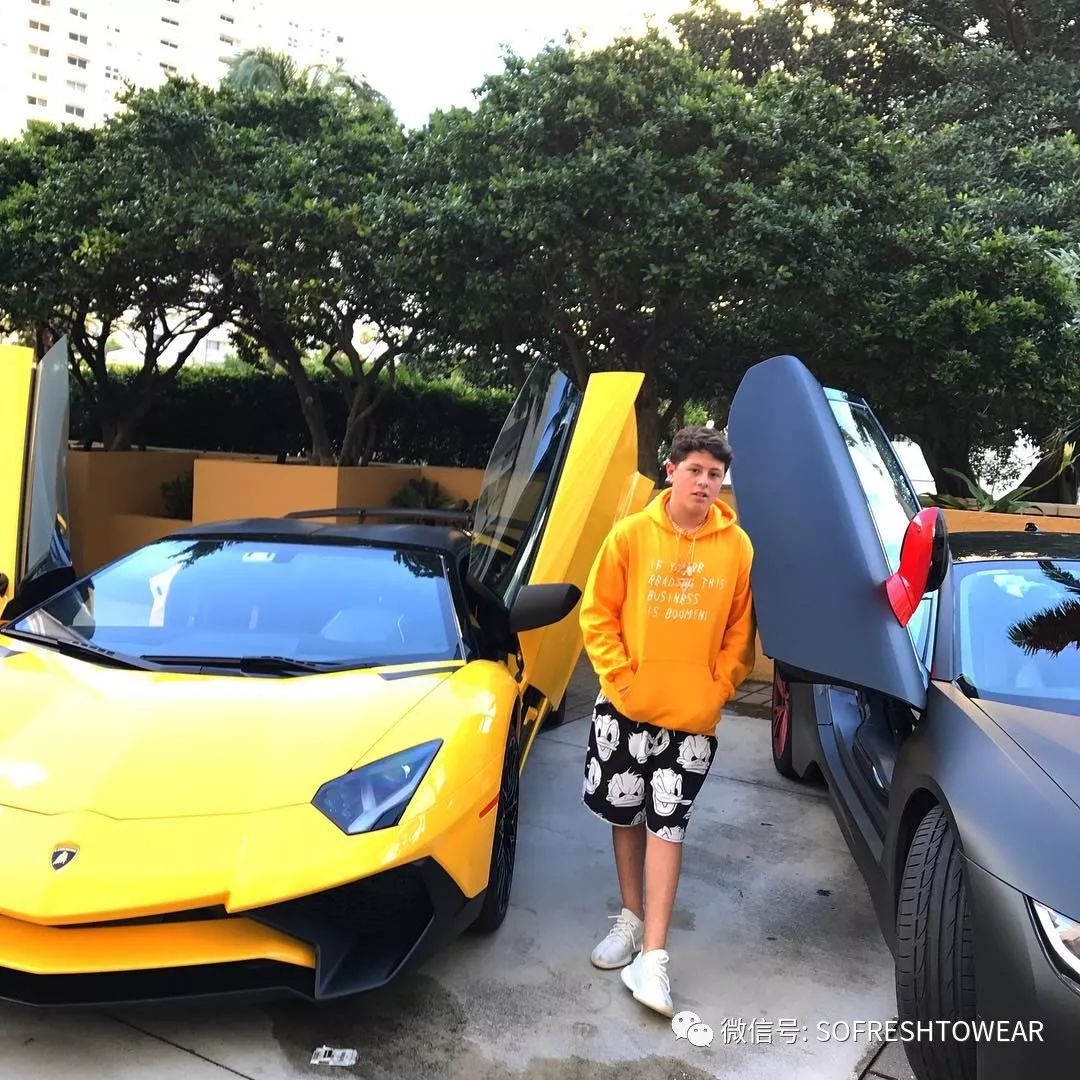 Usually go out, has even started to rent a private jet👇
He said his next goal is to read MBA, open another store by the way.
Jealousy aside, the question is,
Why do you make so much money selling sneakers?
The answer, of course, is that he's not selling regular sneakers, and they're not easy to buy.
Those who follow trendy brands may know that Kris Wu was on Complex magazine's sneaker show "Sneaker Shopping" last year👇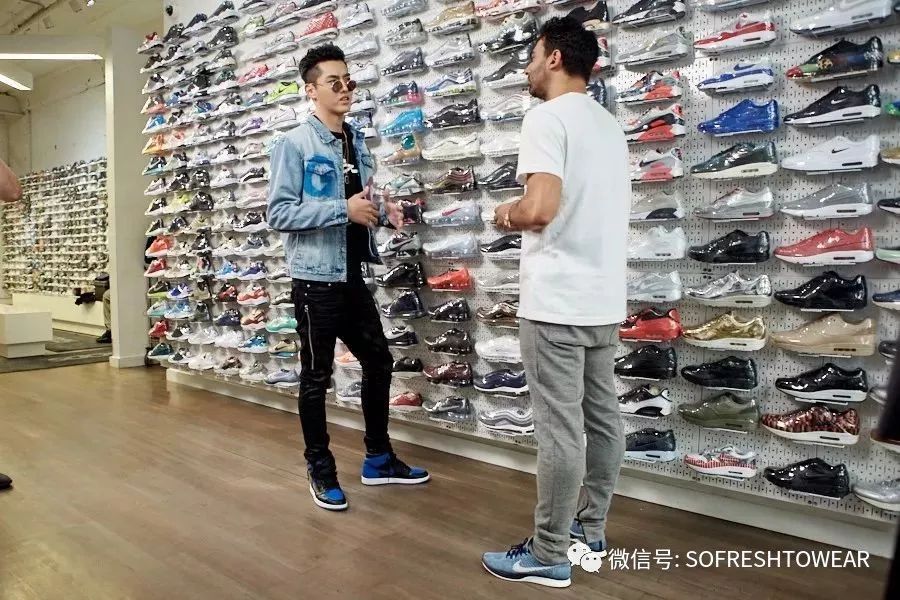 In the show, he bought only four pairs of sneakers in the famous shoe store Stadium Goods

It cost more than 44,000 in total RMB

👇
There is a pair of shoes called Galaxy in the list,
In the past few years, the trend of high prices for sneakers is caused by these shoes.
In 2012, to commemorate the NBA All-Star Game, Nike released the Nike Air Foamposite One with a galaxy nebula pattern, called Galaxy. The set sales rule is that it will not be sold online, but only sold in limited quantities offline.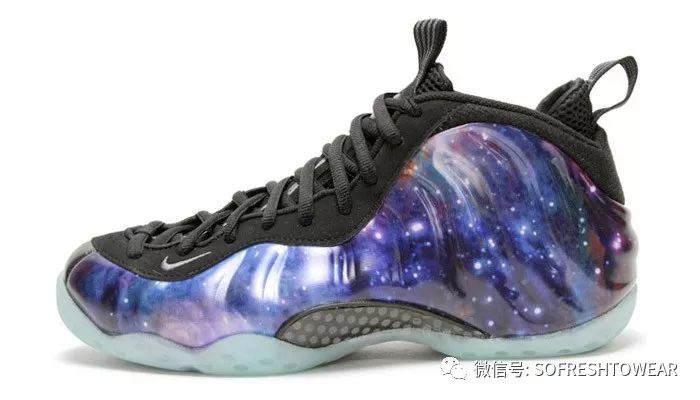 △Nike Air Foamposite One "Galaxy"

After this pair of shoes was released, shoe fans wanted to buy them like crazy, and they were quickly sold for sky-high prices by those who wanted to buy them. Back then, when someone resold this pair of shoes on the Ebay auction section, there was even a buyer who left a message below:

"I'll fill up my car and send it to you right away. In the past, I only asked for a pair of US 10 and a half Galaxy..."

"I immediately filled my car with gas and sent it to you, only Looking for a pair of US10 and a half Galaxy..."

40,000 RMB is, of course, nothing for celebrities and stars. But the returned sneakers, to them, are much cooler than designer bags.

Because nowadays, limited edition sneakers are basically bought by lottery or queuing when they are released, and buying them is an honor.

Those who have played with stocks may find that

The sneaker market is actually not much different from the stock market now.

It's just that if you're lucky enough to get your hands on some very rare limited-edition sneakers, it could mean more money than the new stock you've won.

For example, Chanel collaborated with Adidas and Pharrell Williams on a three-way joint sneaker at the end of last year. The shoes look very ordinary, they look like this👇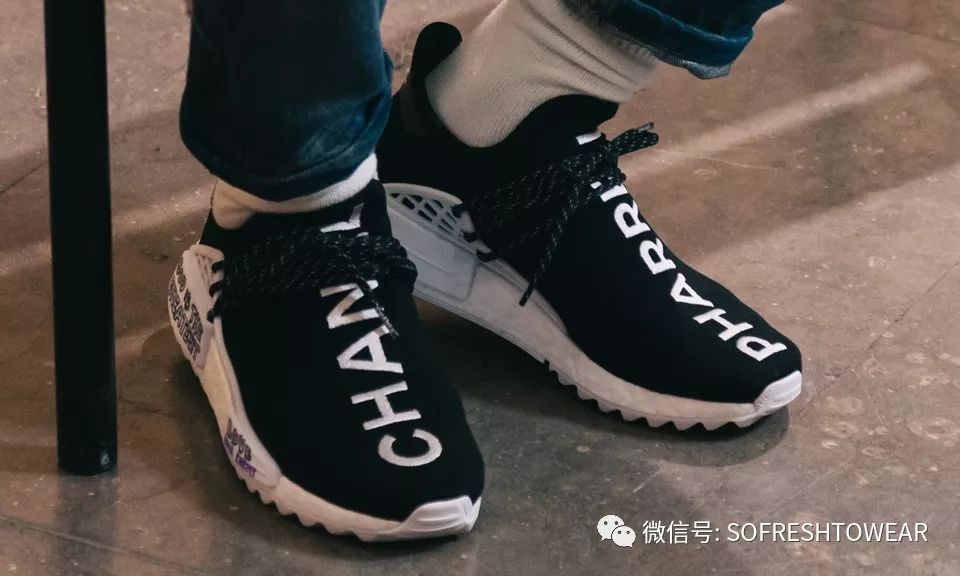 Because these sneakers were Only available in Colette's Chanel POP UP store, and there are only 500 pairs in total, and the sale price is equivalent to RMB 7500. The resale price immediately soared to RMB 130,000.

And "

If sneakers are a stock, Supreme is like Bitcoin

." Sneaker CON Previous A New York high school student told reporters that he has made more than $1,000 just by reselling Supreme stickers at school.

In short, for this crazy cityIn terms of the market, the rules have become more and more chaotic, and many people are being led by the trend.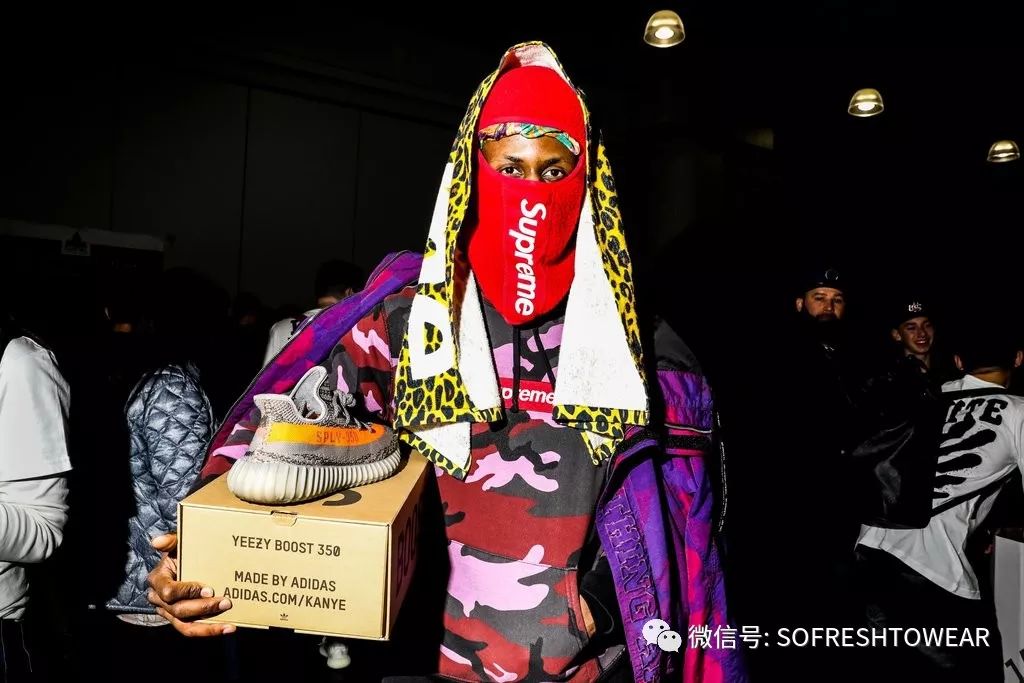 △Standard full body outfit

However, for those who really like sneakers, this is actually a very simple world, judged entirely by value.

Attaching most of the content of this interview with The New York Times,

can help us very quickly understand how the sneaker circle is played, and it is also very suitable for sneakers Beginners

:

I.

Mubi Ali

Sneakersnstuff Buyer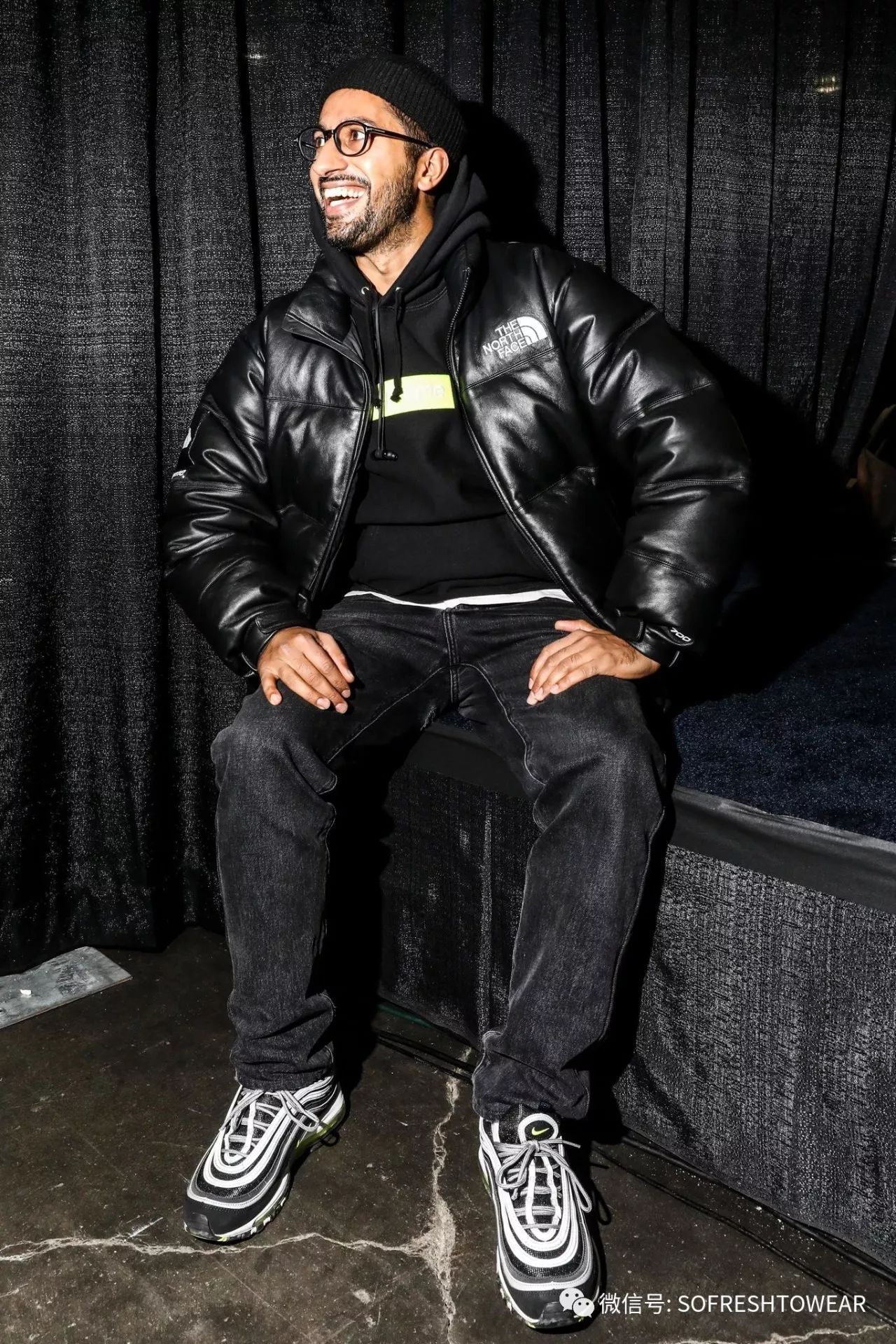 Q: How do you generally judge which sneakers will be popular?

A: The trend is going so fast right now that it's actually hard to predict. For example, you think a pair of shoes is cool and you bet it will be popular, but after a few months, the children may get bored. However,

If a sneaker brand has the deep pockets and keeps throwing money behind its back, it wins

. So, looking forward to 2018, we speculate and hope that Nike will be popular, because it has not been strong enough in previous years, and Adidas has invested a lot of money, and it has been popular for several years.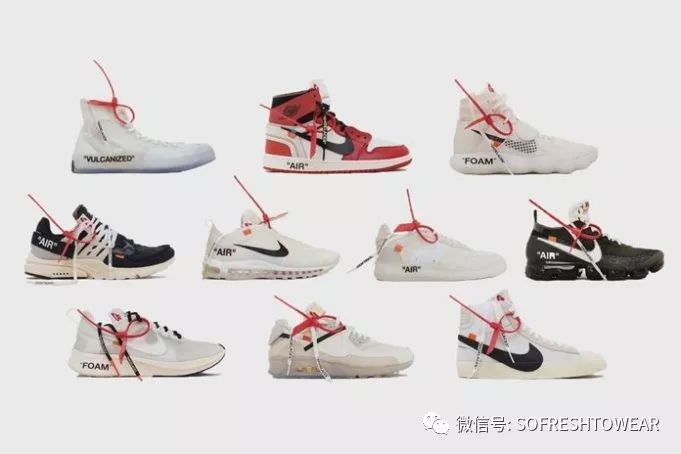 △ A few days ago, Nike's official website just released lots in China Nike X off-White Collection

Q: How do you usually tell if a certain source is real or fake?

A: There are many criteria. For example, shoe boxes, as well as labels on shoe boxes, shoe labels on shoe tongues, etc.

But most importantly,

We look at inventory

. For example, the circulation of a pair of shoes is actually very small, but if a seller can get more than a dozen pairs at a time, we will judge that his supply is very suspicious.

Q: What advice do you have for buying limited edition shoes?

A: The most important thing is to draw lots and queue up by yourself. You can also try going to a show like Sneaker CON to buy shoes that other collectors resell. If you really come across something you really like, just buy it and treat it as an investment.

Second,

Yu Ming Wu

Co-founder of Sneaker CON, co-founder of Stadium Goods (the shoe store Wu Yifan just visited)
Q: How much are you willing to spend on a pair of sneakers?
A: "Recently I'm hesitant to buy a pair of Nike Air Mags that tie their own shoelaces, the ones in Back to the Future, last year. Just released. Their current price is $23,000 to $60,000 a pair." (equivalent to RMB 148,596~387,642)
Although expensive, the effect is still worse than in the movie a lot of. This is the case in the movie, fully automatic 👇
The Auto Lacing Air Mags in real life are actually only semi-autonomous 👇 However, it also costs the price of a car.
Q: It is said that you have sneakers that you cannot buy for a long time. Which pair is it?
A: The Amsterdam colorway of the Nike Air Max 1s, the 2002-2003 version, it took me 9-10 years to find these shoes. Because I've been refusing to pay high prices, but I broke my promise myself last year and ended up paying $1,500 (nearly 10,000 yuan) to get these shoes. (So, you can go back and read Mubi Ali's advice in the previous paragraph, buy it if you like it...)
Q: How do you usually maintain those expensive sneakers?

A: "I sometimes

use mylar bags for my shoes

span> . This is a bag often used by comic collectors to keep out the acid in the air and prevent the paper from turning yellow. I also often take out the insoles and use bleach or white vinegar Wash it. I found that many people who love to buy sneakers do not wash the insole, this habit is really terrible."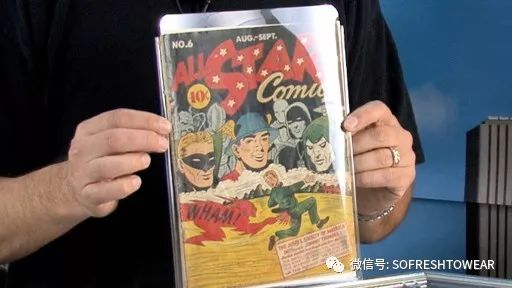 3. Ariana Peters
A member of the Chicks With Kicks, a sister group of sneakers, with a collection of more than 6,000 pairs .
Q: How do you generally judge whether a pair of sneakers is worth it? purchase?

A: "There is a lot of bubbles in the market right now, Kanye West just comes out with a pair of sneakers, and a bunch of kids follow, and the price will soon be fired up. Then the price will drop after a while. So we

basically do not buy the styles that are very popular on the market at present

, and most of us invest in classic styles that preserve their value for a long time. Or It's trial shoes, rare versions, out-of-print shoes, etc. For example, we have a pair of Yeezy sample shoes in our collection."
△the Chicks With Kicks collection of 6000 pairs of sneakers

Q: So your strategy is to find some rare sneakers, like this Can it be insured? So what is the rarest style you currently own?

We own quite a few 1985 editions of Air Jordan 1s. Because 1985 was the year the Jordan was first released,

laden with a lot of historical value

. Our collection of Yeezy samples is also a color that has never been seen on the market.

PS: Wu Yifan also said in "Sneaker Shopping" that his favorite is actually the 1985 version of the Air Jordan 1s, which he also studied on Ebay.
Q: What do you mainly look for when buying sneakers?

A: That mainly depends on the shoe. Take the 1985 version of Air Jordan as an example, because it is Vintage, so

It mainly depends on the quality of maintenance

, such as whether it has turned yellow, whether there are cracks, if It's a metallic color, so it's easier to clean and dryNet, but most sneakers turn yellow with age. Therefore, if there is a pair of 85 Air Jordans that are in very good condition and have not turned yellow, the price may soar to sky-high prices.

Q: Give some tips on the maintenance of the penalty shoes.

A: We generally put our sneakers in an air-conditioned room, and we must strictly control the humidity in the room. If it is a shoe specially used for collection,

It is better to see less light

, it will turn yellow more or less.

3. Benjamin Kickz

Famous sneaker seller [email protected]
Q: What advice do you have for those who want to get into the sneaker industry but have no clue?

A: I usually go to some exhibitions like Sneaker CON or fashion, and ask everyone for their contact information, and then contact them through inquiry.

Then you'll gain a bunch of shoe-ring connections.

Q: What shoes are you collecting recently?

A: Nike SB. I sold a bunch of Nike SBs at Sneaker CON just past, and while I know they've been out of fashion for a while,

2018 might be back in fashion

.

(Note: Nike SB is the abbreviation of Nike Skateboarding, referring to the skateboard series👇)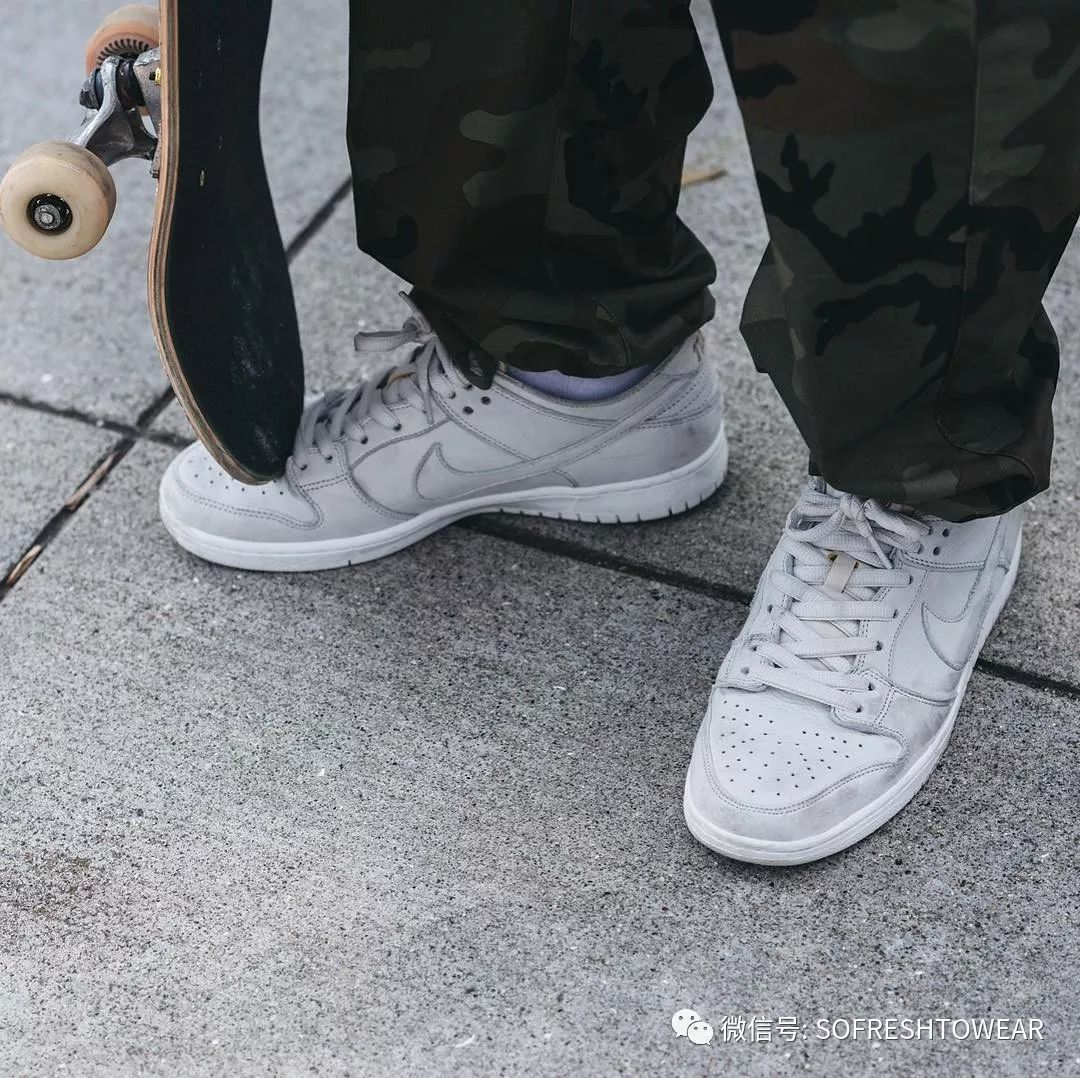 Q: What is the most expensive pair of shoes you have ever bought?
A: I once bought a pair of Air Jordan samples for $14,000.
Fourth,
Matthew Ting
Senior Brand Marketing Manager, Adidas N.Y.C.
Q: Do you have any suggestions for maintaining sneakers?
A: I usually use a rag to clean my sneakers on a regular basis, or Jason Markk has the kind of wet wipes for sneakers that are more convenient. Spray a layer of Crep Protect waterproof spray on the shoe. A very important tip is to clean the insole regularly, take it out for ventilation, or dry it in the sun.
△ Left: Jason Markk sneaker wipes; right: Crep Protect sneaker waterproof spray

Q: How do you judge whether a pair of shoes is worth the investment?

A:

It is mainly related to market supply and demand.

Generally speaking, more people want to buy a single product with strict circulation control. For example, Yeezy 350, of course, because there are few genuine products on the market, it makes it more valuable.

Five,

Antonio Linares

Professional appraiser of sneakers, ins: the person behind @fake _ education
Q: What was the first thing you looked at when you were appraising your sneakers?

A: The main focus is on craftsmanship, details and materials. Imitations generally use the same material as the original as much as possible, but the difference is that many of them use leftovers, the cost is much lower, and there are subtle differences from the original. But

The first thing we look at is the line.

, whether it's a hoodie or a pair of sneakers, the line is the most important.
△ Left: Nike X Off-White replica; Right: Nike X Off-White Genuine

Q: What do you think is the biggest difference between high imitation and genuine?

A: Many of them will look roughly the same as the original, but the most dissimilar places are almost always price tags and shoe labels. Generally speaking,

the fonts and colors of the imitations are basically different from the originals

. Let me give an example. Coconuts are the most imitation goods on the market now. When we get a pair of coconuts, we first look at the wiring, secondly at the overall shape of the shoe last, then at the font on the shoe label, and finally at the shoe The label on the box can roughly tell.
△Left: Yeezy 350 Imitation; Right: Yeezy 350 Genuine

Q: On Ebay, some sellers shoot real shoes, but will send you fake shoes. Do you think there is any way to prevent being cheated .

A: I basically don't buy shoes on Ebay. Let's just say, the reason I started this business is that there are too many fake shoes on Ebay. (PS: Therefore, there have always been people who think that celebrities are often pitted by the price of shoes, but many people are more interested in the authenticity of shoes. In addition, there are also many fake products in the United States)

Q: What are the most imitation shoes on the market?

A: Many of the most imitation goods are from Adidas, such as coconut, NMD, Ultraboost and the like. Many people only bother to prove they are genuine when they buy expensive shoes like coconut.

I don't know the normal versionNMD and More Ultraboost fakes.

For example, you walk into a store and see a pair of ordinary NMDs that cost about $180. You bargain down to $150, which is pretty cool, but the price is only $60.

(PS: Presumably recently, the seat of the king of fake shoes should be handed over to Balenciaga Triple S, @fake _ education has been updating the identification teaching post about Triple S recently. )
Six,
Amber Jackson
Owner of Flight Vintage
Q: How do you judge whether a Vintage item is a fake?

A: The Vintage sneaker market is very complicated. I usually choose to study more history, such as watching more old MTV, In those days, many of the sneakers worn by Rapper were very popular styles on the market today. I also often go to Ebay to see some sneakers resold by individual buyers, and I will know if I read more.

There are many imitations of Supreme's Vintage products on the market now

, so you must pay attention to the label when you buy it. You need to know what the label was in that era, and the wiring is also very important. . But the most important thing is that you need to know if the brand has ever released a single product in that color. Many colors are very strange, and the possibility of imitation goods is very high.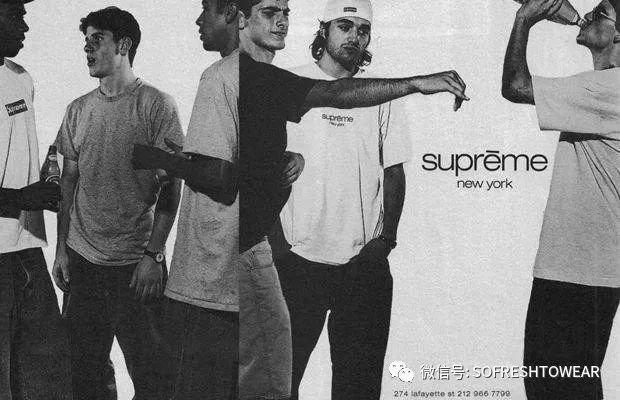 △The Supreme advertisement in 1996, no one knew at that time This brand will become bitcoin-level in the future
Finally,
The New York Times summarized several suggestions for you to "make a fortune on sneakers" :
1. Go to the shoe store to make friends.
2. Don't throw away your parents' old sneakers. Maybe they will become popular someday, and you can still sell them for money. (Of course, they refer to Adidas, Nike, etc., Adi Wang will throw it away)
3. The shoes must be in dark corners, because a pair of good condition Vintage sneakers, double the price.
4. The most important thing is to pay attention to the fonts and lines on the shoe label when buying shoes. Otherwise, everything else is in vain.
Boutique: Fresh List Return to Sohu, see more
Article Url:https://www.liaochihuo.com/info/667701.html
Label group:[Galaxy]