Original title: Chinese e-sports team 4AM London "eat chicken" reached the finals, Wei Shen accepted an exclusive interview
This article is authorized to reprint from the WeChat public account "Huawenpai" (ukwutuobang)
Since last November, Wang Sicong's IG team won the championship in the world-class LPL e-sports competition, and the Chinese e-sports industry has attracted much attention.
The pictures in the text are all from the public account
From April 16th to 21st, the world's top One of the events of the FACEIT Global Summit was held in London. The 24 strongest teams from all over the world were invited to participate, and the four e-sports teams 4AM, OMG, 17, and CL representing mainland China came to London to participate in the competition, and competed with other 20 teams from all over the world to "eat chicken".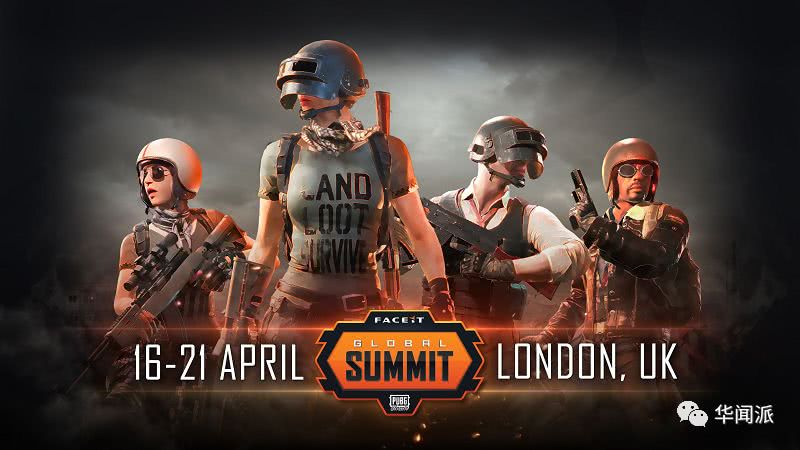 After three days of group competition, the Chinese team 4AM ranked sixth with a total score of 89, becoming the The only Chinese team that reached the finals directly. The 16 teams, including the other three Chinese teams, will enter a brutal knockout round, with eight of them going to be eliminated.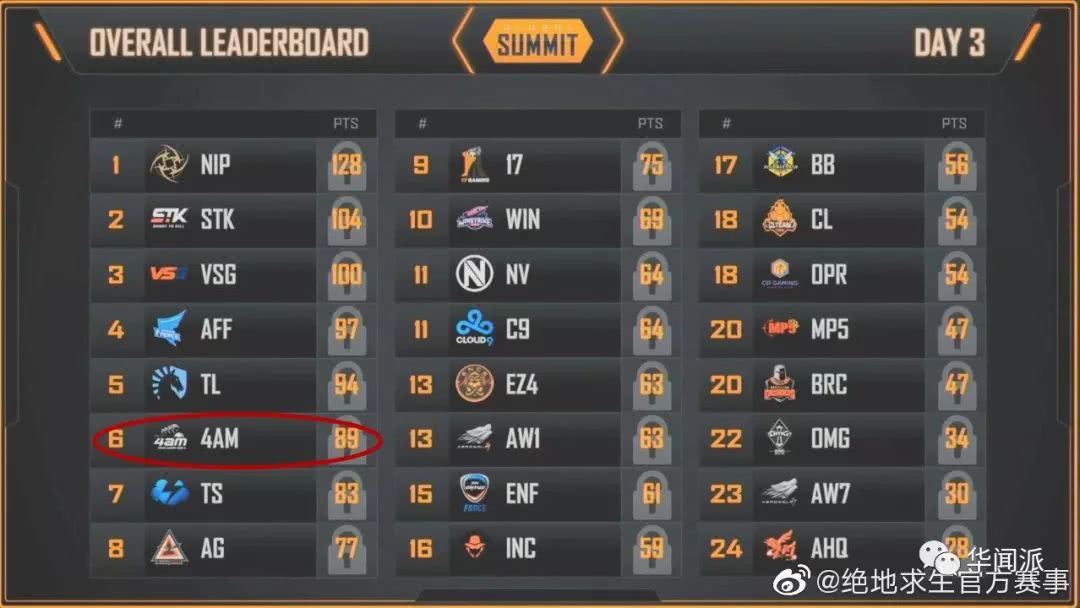 Yesterday, Huawen TV interviewed Godv of the 4AM team.
Huawen TV exclusive original video
4AM was created by e-sports star player Wei Shen, who is also the captain of 4AM. For some domestic e-sports enthusiasts, Wei Shen is a god-like existence.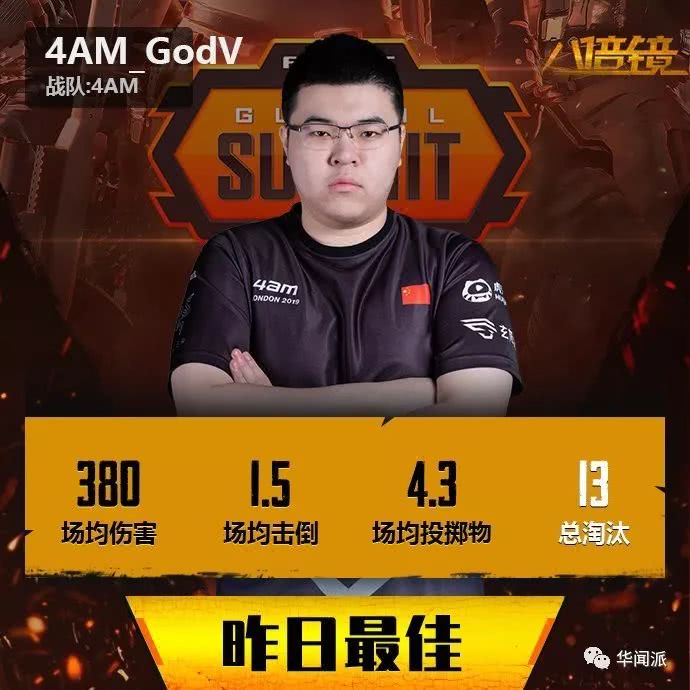 During Hua Wenjun's interview with Wei Shen, fans kept taking pictures with him.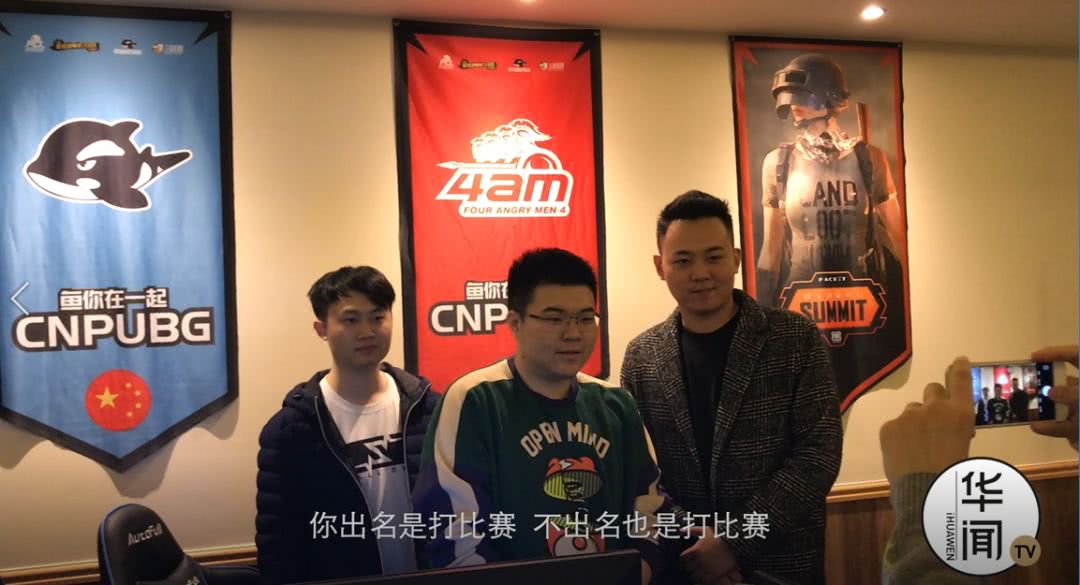 Hua Wenjun is Wei Shen who was interviewed by Wangyu Internet Cafe located in Chinatown, London. The official training room in London of the four teams of the Chinese Army.
As soon as Hua Wenjun walked into this internet cafe, he felt a sense of nervousness preparing for battle.
The shirts of the four Chinese teams are on the wall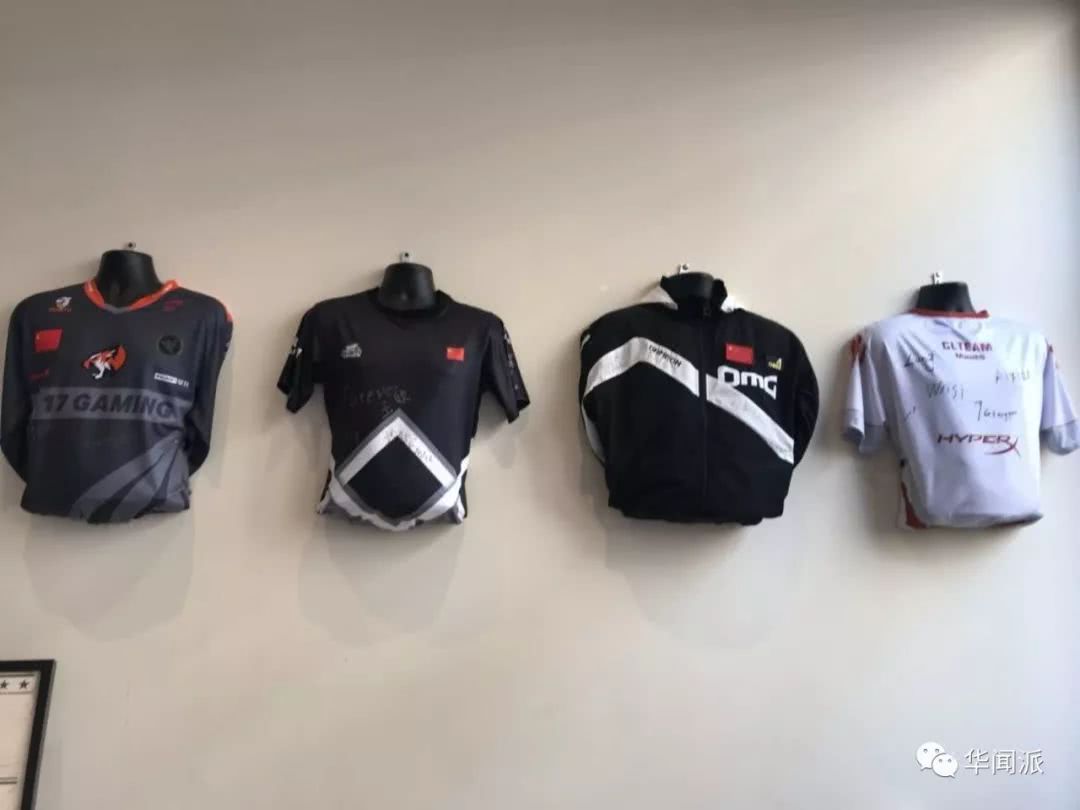 The large poster of this competition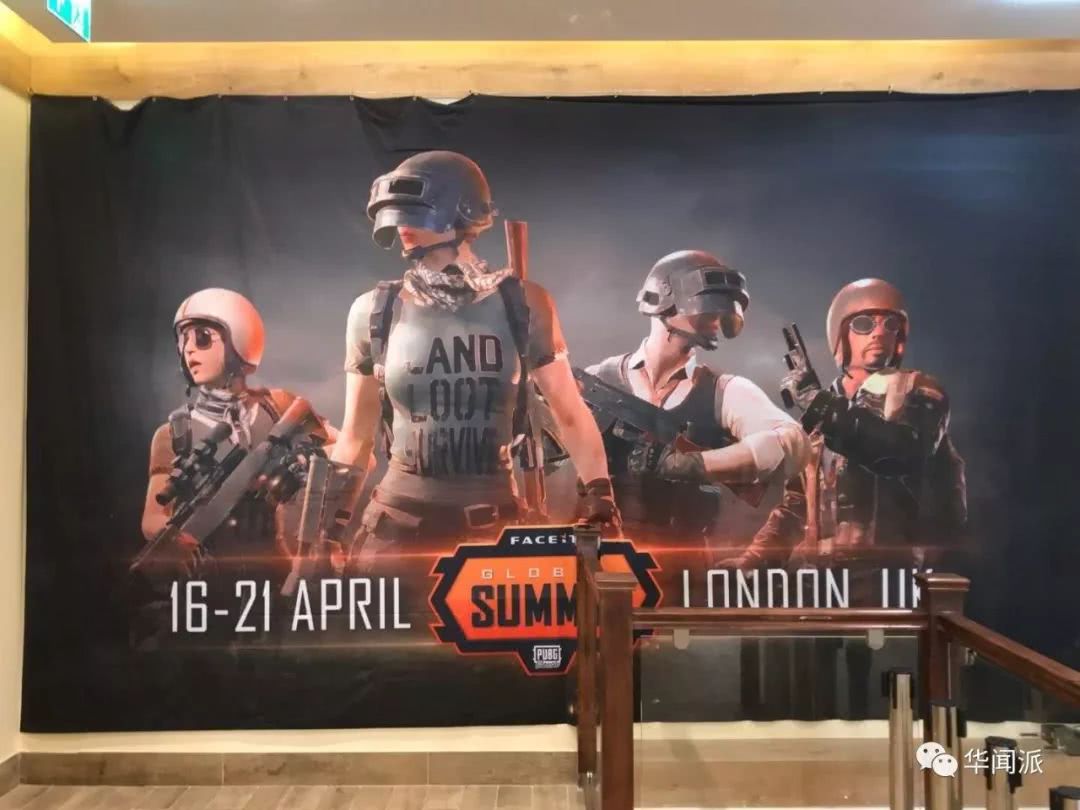 Photo wall of each team's game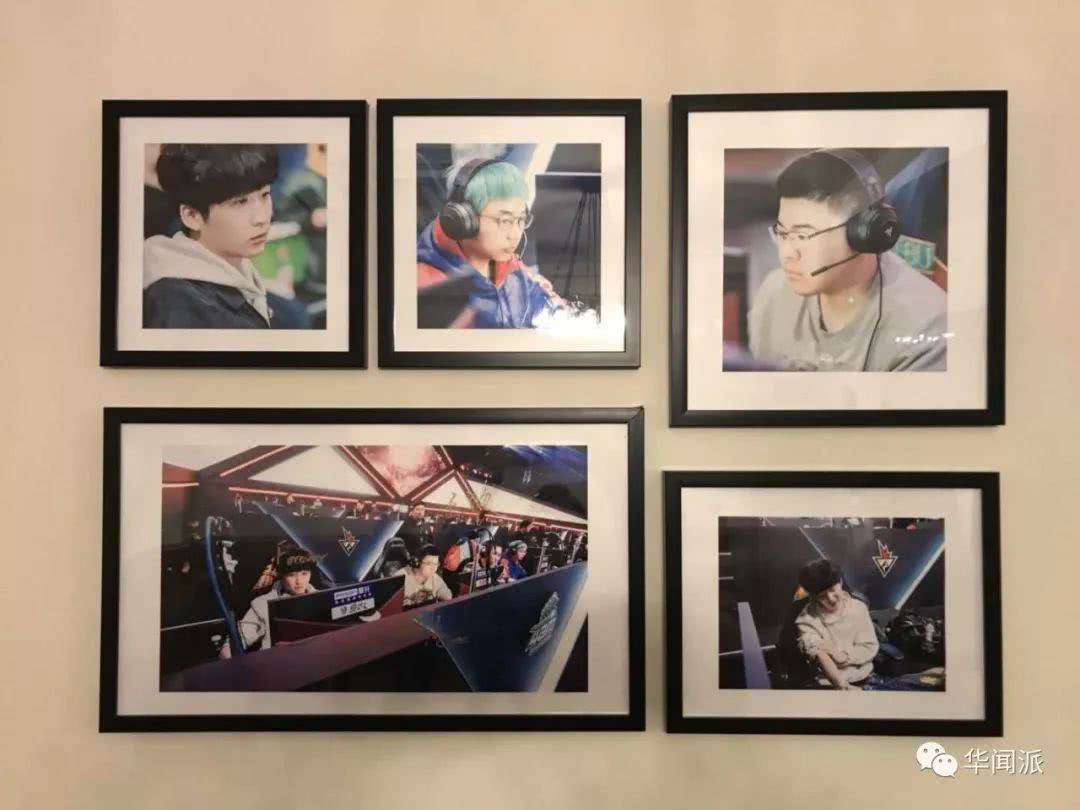 Live Projection of the Competition Site
Event Related Activities
Hua Wenjun will first popularize what "eating chicken" means.
Due to the game settings of "Jedi Survival", the victorious player in the game will display the words "winner winner, chicken dinner" on the winning celebration screen. , chicken tonight". Therefore, winning is equal to successfully "eating chicken", which is how the stalk "eating chicken" comes from.
Not much nonsense, let's go directly to Hua Wenjun's interview with Wei Shen.
Q&A
Huawen TV: Are you satisfied with the current results of the competition?
Wei Shen: Very satisfied. When the other group of games is over, it may be the fourth or fifth place (the group stage was not over when Hua Wenjun interviewed. After the group stage ended yesterday, 4AM ranked sixth and entered the finals directly), and it will also be before. 8th placebefore entering the finals.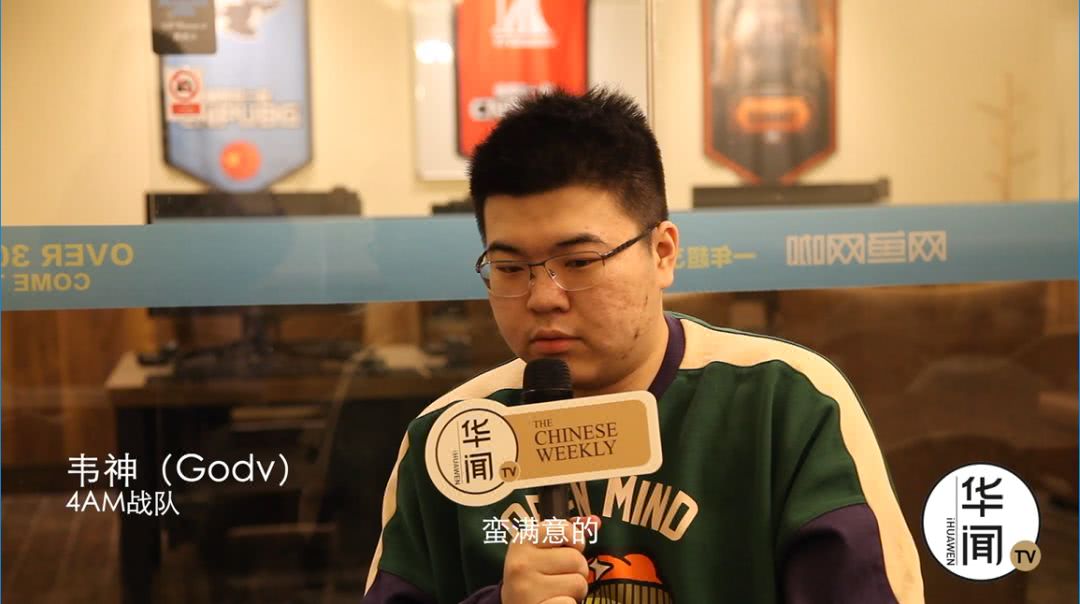 Huawen TV: There are winners and losers. If they lose, how will the team adjust itself ?
Wei Shen: If we don't play well, we will make a general summary after we play. When I go back, I will watch the review again, and make a serious and thorough summary again. I won't doubt myself, but I'm still pretty sure that my playstyle is fine.
Huawen TV: Which is more important, mentality or tactics?
Wei Shen: Mentality (more important), because the tactics have been done before, and the mentality determines that we will play the tactics we have thought of.
Huawen TV: During these few days of competition, please comment on your teammates or The performance of other Chinese teams?
Wei Shen: My teammates are doing pretty well. If you don't play well, you won't get this grade. The other teams were still a little nervous. 17 Gaming played well, the other two teams might be a little nervous. Hope they can let go of themselves sooner rather than later. Play your normal state.
Huawen TV: Does participating in the competition make you stronger?
Wei Shen: The fastest way to improve is to keep playing. This is our (team) second (world-class) game. If we play well in the league, we will enter the world championship. After the World Championship, there will be another league, which will be repeated one by one, three to four times a year.
Huawen TV: How do you improve your technical skills?
Wei Shen: I have only played this (game) for two or three years. But I've been a pro for a long time, and I just keep practicing on my own. Talent is the stepping stone. After reaching the standard, you will have a trial training. If he plays with you, you will directly understand the level of this person.
Huawen TV: After you have a lot of fans, you can't play games with peace of mind. How did you adjust your mindset?
Wei Shen: This is up to me (to adjust), (I) actually (think) nothing has changed. We don't think about these things. It's mainly about competitions. You are famous for playing games, and you are not famous for playing games. There is no difference. It's just that there are more or less people who support (you). It is impossible for you not to play games because there are not many people who support you, so it will not affect you too much.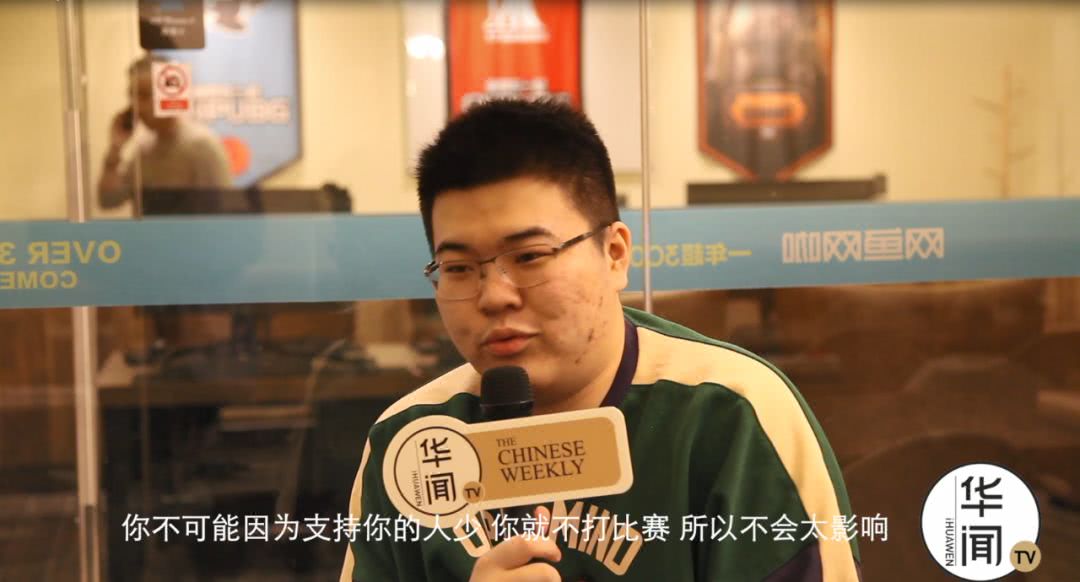 Huawen TV: I always feel irritable during training, how do you deal with it?
Wei Shen: During group training, if I feel very irritable, I will continue to play until I am not irritated. My troubles in playing games comes from the fact that I can't beat others, and I'll fight until I can beat others.
Huawen TV: What should the team do if they encounter uncooperative players?
Wei Shen: Kick off.
At Wangyu Internet Cafe, Hua Wenjun also met an e-sports enthusiast. Hua Wenjun asked him if he was satisfied with the Chinese team's record in the group stage.
He replied to Hua Wenjun that he was generally satisfied, especially with the results of 4AM. "They have already entered the finals this time. These four teams have bright spots and can expect more. I hope they can "eat chicken" smoothly this time, and each team can get an ideal ranking and lead the championship. back to China".
After Hua Wenjun posted the live interview video on @Chineseweekly's Sina Weibo a few hours ago, a wave of telegrams Fans have left comments below to cheer for Wei Shen, 4AM and other Chinese teams.
What surprises will these four Chinese teams bring to us? Let's wait and see!
(Wen Lin Huihui Chen Jiani, interview with Chen Jiani, camera/editing Feng Yiwen, photographer Chen Jiani, some pictures from the interviewee
)
Article Url:https://www.liaochihuo.com/info/667250.html
Label group:[] [Wide︾] [Leaveelectricity] [Electric pendant]