According to an earlier report by NIAT "Khovar" of the Ministry of Foreign Affairs of the Republic of Tajikistan, one of the important international conferences in Tajikistan in 2019 will be held on June 14-15 in Tajikistan The fifth session of the Conference on Interaction and Confidence-Building Measures in Asia (CICA) Heads of State Summit was held in Dushanbe, the capital of Tajikistan. CICA is an international forum aimed at ensuring peace, security and stability in Asia and strengthening bilateral and multilateral cooperation. Participants in the forum activities include 27 Asian countries, about 90% of the territory and population. And 8 other countries including the United Nations and 5 international organizations participated as observers.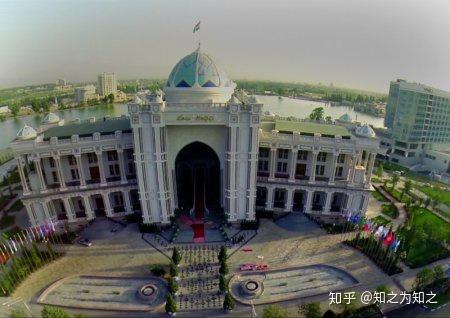 The CICA conference initiative was initiated by the One-term President Nursultan Nazarbayev proposed and approved it at the 47th session of the UN General Assembly in 1992. In September 2018, the CICA Foreign Ministers' Meeting was held during the 73rd session of the United Nations General Assembly. According to the rotation mechanism of the meeting organization, the chairmanship of the 2018-2020 Forum was transferred from China to Tajikistan. President Emomali Rahmon of Tajikistan, speaking at a 2014 conference in China on Interaction and Confidence-Building Measures in Asia, pointed out that the peoples of Asia are inseparable from each other. The shared history and diversity of cultural origins profoundly reflect that the road to peace and prosperity needs to be based on a secure and stable environment. Therefore, the Conference on Interaction and Confidence-Building Measures in Asia has become an important platform for pragmatically strengthening practical cooperation to ensure peace and stability, mutual understanding, and to jointly face regional focus issues in the development process of the new era, so as to reach a pan-Asian consensus and conduct extensive exchanges.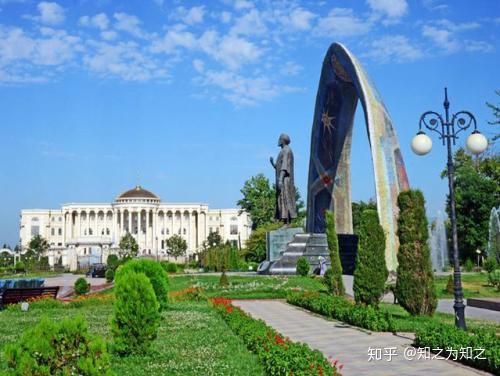 Secretary of the Board of Directors of the Tajikistan Asian Stock Exchange Saidov Hikmatullo told the upcoming 5th Asian Conference on Interaction and Confidence-Building Measures (CICA) Heads of State Summit in Dushanbe that, given the level and influence of the conference, the most dynamic development in Asia will be in the next few years. sub-focus.
According to President Emomali Rahmon of Tajikistan, Asia is our common homeland. We all hope that our families will be peaceful and stable, and that differences in the level of economic development will stimulate members toward overall progress. We must harness the full potential of this forum to build a peaceful and prosperous family of Asian peoples based on broad dialogue, sustainable economic development and a collective aspiration for common security. We will work hard to achieve this noble goal.
Asia's future in a globalized world depends to a large extent on the active cooperation and assistance of Asian countries. At the same time, in history, Asia has repeatedly acted as the locomotive of world economic development. Today, many Asian countries are showing encouraging examples of social and economic development. Building on our accumulated experience, we can and must make breakthroughs in building a prosperous and secure Asia that provides a bright future for our people.
"The Republic of Tajikistan is ready to take an active part in this creative process and to contribute to the promotion of this goal in order to strengthen Asia's trust in the military, political, economic, humanitarian and other fields agreed upon at our meeting," President Emomali Rahmon said. According to the declarations of the 4th CICA Summit in 2014 and the 5th Meeting of CICA Foreign Ministers in 2016, the Republic of Tajikistan is determined to promote the establishment of peaceful, equitable and inclusive societies in member states that eliminate terrorism and violence. Terrorist and extremist activities transcend national borders and represent global security issues that cannot be addressed by countries alone. These challenges require multisectoral, comprehensive and effective cooperation among national, regional and international actors in developing response strategies.
Saidov Hikmatullo, secretary of the board of directors of the Tajikistan Asian Stock Exchange, said that in recent years, extreme inequality andCoercive "economic terrorism", for this, it is necessary for Asian countries to communicate and discuss how to coordinate mutual assistance mechanisms, form regional economic synergy, and jointly resist and ensure the harmonious exchange and healthy development of Asia and the world economy.
During the two years since Tajikistan was the rotating chairman of the forum, it has strived to gradually realize the realization of regional integration at various levels including politics, economy, anti-terrorism and education. This will serve as a guide for the successful implementation of CICA's shared commitments during Tajikistan's two-year presidency.
Article Url:https://www.liaochihuo.com/info/666606.html
Label group:[The rudder gathers the helium]