Original title: Meituan's new business lost 6 billion in the fourth quarter of last year, half of which came from Meituan's selection, Wang Xing said that it will increase investment sources: Tencent Technology
Focus: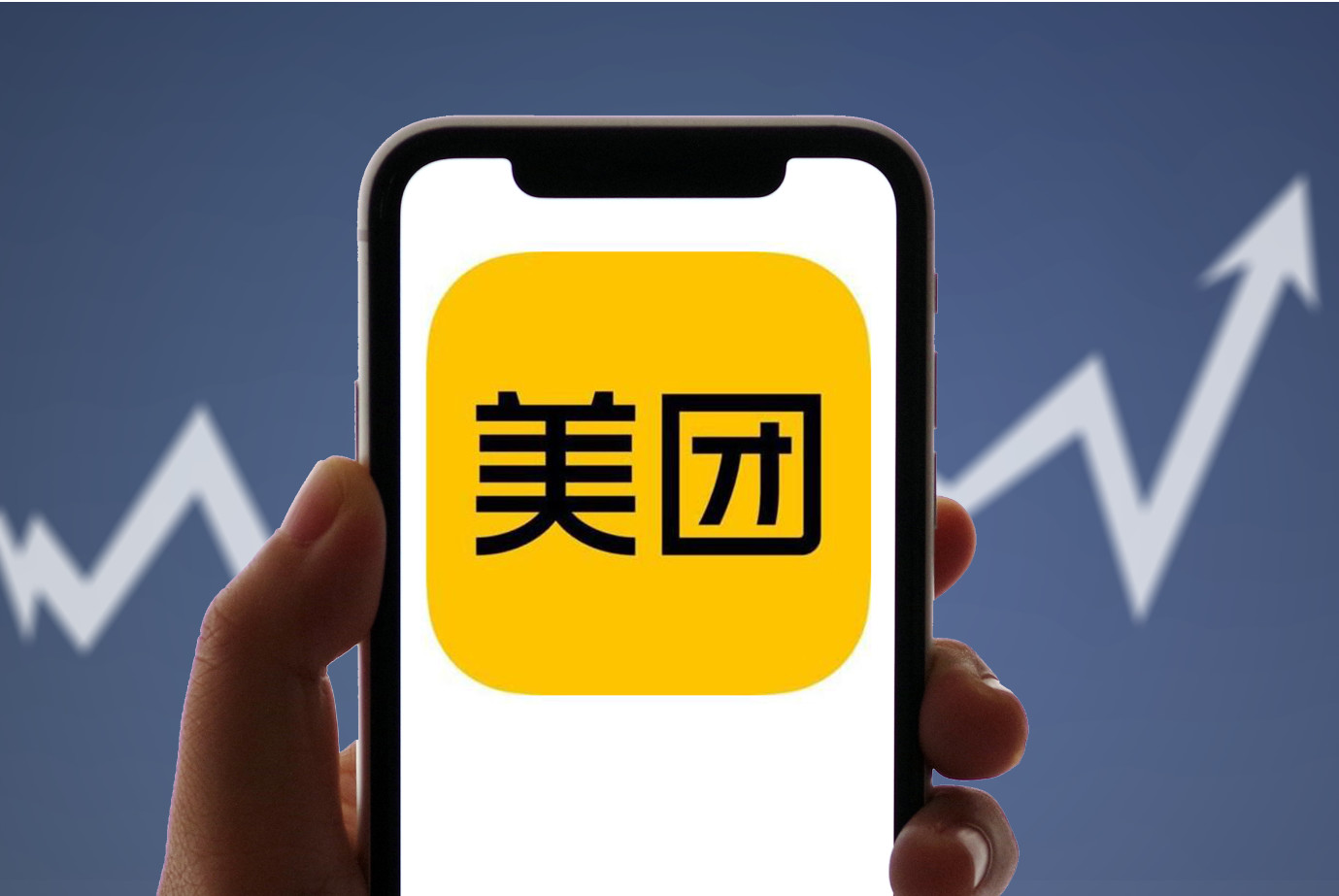 Tencent Tech News March 26, Meituan Week Five released the company's financial statements for the fourth quarter ended December 31, 2020. According to the financial report, Meituan's total revenue in the fourth quarter was 37.918 billion yuan, a year-on-year increase of 34.7%; of which food delivery revenue was 21.538 billion yuan, a year-on-year increase of 37.0%. 【Details】
Meituan Chairman and CEO Wang Xing and Senior Vice President and Chief Financial Officer Chen Shaohui attended the earnings conference call, interpreting the key points of the earnings report and answering analysts question.
Analyst: I have two questions. One is about losses and investments in new areas. Can you talk about the composition of expenses and the outlook for the future? Another question is in new areas and other businesses, you work with a lot of small and medium enterprises, can you talk about this? Such as business models, commissions, etc.?
Wang Xing: In the fourth quarter, the operating loss of new business was about 6 billion, half of which was from Meituan Preferred. In addition, other businesses with expanding operating losses include Meituan Taxi, Meituan Grocery, and Merchant Purchase Platform Meituan Kuailu.
Meituan Optimize is still in the early stage of its business, and we are rapidly expanding this business, which will inevitably require a lot of upfront investment, and the increase in operating losses will also come from the business. Faster results. We were able to expand this business nationwide in such a short period of time, and I am very satisfied with the rapid expansion of the company's business in the fourth quarter.
Retail business is the perfect representation of our company mission, with huge business space hidden in it, and the entire value chain is in urgent need of digital transformation. We do not believe that one business model can meet all types of needs of consumers, so we continue to explore to find suitable business models in various geographic regions and different tiers of cities.
We will continue to invest in business models in the three retail sectors, and Meituan in lower-tier cities will be our focus. At the same time, Meituan Maicai also suffered a considerable operating loss. Currently, the business only operates in the four major first-tier cities, and its market position is much stronger than it was a year ago. The company will continue to invest in this area.
Meituan, a community group buying business, is a once-in-five-year, or even a once-in-a-decade opportunity. Opportunities to create new infrastructure for e-commerce are hard to come by. If you look at the history of Taobao and JD.com, you will agree with what I said, that is, building new e-commerce infrastructure requires a lot of investment.
Once the infrastructure is built, there is an opportunity to reach a massive user base. And once there is new infrastructure, there will also be opportunities to create a whole new value chain, which will also bring new value to the whole society, and we are very firm on this.
In addition to these three businesses, there are other new areas that are very important to us. More broadly, our purpose is to meet the needs of the end consumer, whether it is a product or a service. Therefore, Meituan bike-sharing and merchant purchase platform services (Meituan Kuailu) are also new areas where we will continue to invest.
The fourth quarter operating loss widened mainly due todue to seasonal changes. We will launch new bicycles at the beginning of the year, and the operating efficiency and utilization rate of bicycles and electric vehicles are relatively low in winter. The depreciation rate was also relatively higher in the fourth quarter, which accounted for a larger segment of capital expenditures. But we will continue to invest in this area because it will bring long-term value.
In addition, the business of Meituan Kuailu further expanded in the fourth quarter, while the operating loss also expanded, the sales and the number of merchants both increased, and the market The share has also further increased, narrowing the gap with competitors. At the same time, we are further improving the unit economic efficiency.
In 2021, the company will continue to increase investment in the Meituan Kuailu business, explore this important and highly fragmented market, and continue to seek More suppliers to provide digital services to better serve merchants. At present, millions of restaurants have joined on our platform. We guide traffic, deliver takeaways, and provide cloud solutions for stores. Full digital transformation is an important part of our services for restaurants.
In general, we will invest further, which of course will reduce our profitability in the short term. However, we are currently witnessing a great opportunity. In the past, we have been evaluating various long-term business opportunities and making investment judgments based on our long-term ROI. Meituan Select is a very good opportunity for us, and we will do our best to seize this opportunity. Of course, we also keep track of the investment situation, these are my answers about losses and new business.
On your second question, we have over 6 million merchants on our platform, the vast majority of which are SMEs or private companies. I believe that while Meituan has brought them business opportunities, commercial realization through them is also a very important and sensitive topic, and we need to be very cautious. In the past, we did not pose as a monopoly, but maintained rates within a reasonable range, and our goal was long-term growth.
In the takeaway business, we will make certain adjustments to our (for merchants) charging methods. Our part is actually divided into two businesses, one is the transaction on the platform, and the other is the offline distribution. In the past, because it was divided into two businesses, some people would have misunderstood the commission ratio, thinking that the commission ratio was higher than other e-commerce platforms, such as Taobao. This comparison is actually unfair, because in addition to platform transaction services, we provide more services, such as offline delivery. We will make these two parts of the rake rules easier to understand. We hope that our merchants and relevant authorities understand the mechanism, which will also create a better business environment for us.
Also, we've been keeping a close eye on the user experience, and we don't want to violate government regulations. For example, our gross profit margin is already positive, we will not further increase the gross profit margin, and our loss comes from infrastructure construction. We believe it makes sense to invest in infrastructure and attract new SME partners. In general, we will abide by relevant regulations and be a law-abiding company.
Chen Shaohui: As Wang Xing said, we have 6 million active merchants in 2020, most of which are small and micro merchants. They drive the local economy and also contribute to our platform. So we see them as our business partners, not just tools to make money for our platform. We have a set of KPIs in our food delivery business, and we have always made digital transformation rate a top priority for our performance metrics rather than revenue metrics. If you have a look at the ratio of commissions in the past 8 quarters, it has actually declined slowly. We are more concerned with operational efficiency rather than commission rate. In the future, we will always be committed to improving operational efficiency while reducing prices for merchants. This will be our long-term strategy.
We will also provide our merchants with more digital tools than just rake-based products and services. We are very optimistic about this, and we firmly believe that for a business like ours, greater scale means greater responsibility.
Analyst: I have a few questions about Meituan's selection. You made a large investment in Meituan in the fourth quarter, andAnd will further increase investment. How is the progress so far? In this regard, what is your strategy for 2021? How do you track your ROI? What metrics do you have to show the success of an investment?
Wang Xing: Meituan is an 11-year-old company. From the earliest days, we built our ecosystem to meet the needs of consumers. In the beginning, we were doing "service retail" and we served local movie theaters, hotels and hair salons. Later, we entered the food delivery business, which is "retailing of goods". What I'm trying to say is that we've been doing retail since day one. In the "commodity retail" section, we chose a special commodity, which is to help restaurants do food delivery. This is a special item because it also needs to be delivered, which is the cornerstone of our business. On this basis, we want to explore more kinds of goods and more regions, and we want to provide more goods and services to our consumers in the future.
Before, the market we involved was the food demand of all Chinese consumers, which was about 4 trillion to 10 trillion RMB. The value of China's retail market can reach 400 million yuan, and the penetration rate of this market is still extremely low. This is a segment we want to enter in the future.
Overall, I think Meituan is a huge opportunity for us. This will be a very efficient way for us to reach hundreds of millions of new users. We will strive to become the leader in the huge market of e-commerce retail, which requires us to build a new logistics infrastructure, only in this way can we reach the last hundreds of millions of e-commerce users. Meituan has the potential to penetrate low-tier cities. The low-tier cities we are talking about here are not those second- and third-tier cities, but township-level areas and suburbs.
E-commerce infrastructure in the past could not serve consumers in these suburbs, and by building new infrastructure, we have the opportunity to attract these new users to our platform. In the future, we will expand our online retail business, selling fast-moving consumer goods and other products. We also hope that users in the suburbs can enjoy our services through our platform, which is in line with our "helping everyone eat better and live better." Better" mission is very fitting.
An opportunity like this is both exciting and very expensive. We've only just launched Meituan for a few months, and the whole market is still in its early stages, but it's growing very fast. We met our expectations in several respects. For example, in the beginning, covering more areas was our top priority. In the fourth quarter, Meituan Select successfully covered more than 2,000 cities and counties in 27 provinces, with a nationwide coverage rate of over 90%, and the number of transaction users also surged. In the second half of December, the number of daily transactions exceeded 20 million, and the peak reached 30 million.
In addition to geographical coverage, we invest heavily in infrastructure construction, and warehouse construction and procurement are another focus of our attention. In addition, sales growth has been extremely rapid, reaching 100% monthly growth in December, and this new business has attracted a large number of users in lower-tier cities as well as older users.
We also found that as people trust our platform more and more, users spend more time on the platform and order more takeout , each time you buy more and more. Growth was fairly healthy in the first quarter of this year, and we will expand further in the coming quarters.
Our investments are based on long-term development, such as warehouse construction, procurement infrastructure and logistics technology. This is our foundation, and in the long run Look, this will improve our operational efficiency and will also bring a stable user experience.
We don't want to spend money to attract users and then lose them, we want our users to be happy on our platform. In addition, we will optimize the supply chain, establish good relationships with suppliers, and gradually improve efficiency. I have to admit that we are not yet a leading company in traditional e-commerce. The supply chain is an aspect that we still need to work hard to improve and catch up with other competitors.
We will also optimize our product portfolio as consumer demands change rapidly. and seasonal changes, we onlyWe have been in this industry for less than a year, and we still don't know much about it, and we will make efforts in this regard. We will also enhance our online operational capabilities, and we believe we will further improve operational efficiency, efficiently utilize our existing resources, and further expand the scale of our business.
As of now, a number of metrics, including revenue per product, sales per day, retention rate, frequency of consumer purchases, have proven that our investment is worthwhile .
I also want to emphasize that it is very important for us to have a good relationship with merchants. Among these merchants, there are many leading enterprises, and more are small and medium-sized enterprises. , but also warehousing partners, individual suppliers, and even farmers, we want to ensure a win-win for the entire ecosystem.
Analyst: You mentioned that Meituan's preferred new users are mainly from low-tier cities, and do not need takeaway delivery or other delivery services, so the US Where is the synergistic effect between the group selection and the entire platform? In the future, will Meituan Optimize become an independent profitable business? Or will it bring traffic to you strategically? How will this service improve the user experience? From a timeline perspective, when will you break even? What level of profitability do you expect to have in the next one to two years?
Wang Xing: There are several aspects of synergy. One is that it will bring us new users in lower-tier cities, who will also use other services on our platform in the long run. In addition, with the gradual improvement of product mix and infrastructure, the food delivery business will also have the opportunity to penetrate into lower-tier cities. Cross-selling will also be reflected in other areas, such as information services, hotel reservations, and bike sharing. It takes time for users to explore different businesses, and the experience of the past decade tells us that the longer they stay on the platform, the more likely they are to use various other services.
We are still in the early stages, we will evolve and evolve rapidly, and our current business model is likely not the final version. Whatever form the final business model takes, we believe it will be a very profitable business.
Unit prices and revenue remained extremely low, rising in the fourth and first quarters of this year. We expect it will continue to rise in the next few years. We will also increase the product portfolio of Meituan Maicai, in addition to fresh food, we will provide more high-end packaged food to improve unit price and profit margin, which will also improve user experience in the short term. On the supplier side, we will purchase directly from upstream suppliers and cut the price difference between middlemen.
With the improvement of operational efficiency and the expansion of operational scale, our commission ratio will remain at a stable level, and warehousing and procurement costs will be further reduced. Marketing costs per unit of merchandise will also decline due to operating leverage. We don't have a specific timeline for when we will break even, and the short-term profitability situation is not our current focus.
Analyst: Meituan's dine-in business is a very profitable segment, but profit margins have declined. You also mentioned that you have also invested in advertising. I would like to ask, how will the dine-in business go in 2021? In addition, some new competitors have joined, such as Douyin, which has also begun to provide some localized services. What do you think?
Wang Xing: Whether it is 2021 or in the long run, we are very optimistic about the dine-in business. We tracked it closely, the business grew steadily, and the operating profit margin rose steadily, which should be due to a large number of local enterprises entering the online platform and realizing digital transformation. We also found an increasing proportion of companies with high profit margins. We expect the dine-in business to continue to grow in the coming quarters.
In terms of profit margins, there are some areas of business that have seen significant changes. One is our investment in the tourism sector, and the other is that the hotel sector has made a great contribution to the dine-in business, which in turn will bring about changes in the business structure. During the pandemic, we focused on trading profits. In recent quarters, although the proportion of revenue in this area has declined, the volume has increased. As the cornerstone of our business development, it will continue to bring its contribution.
We will furtherInvest in new areas of service. We have recently made significant investments in "last mile" services, which is a brand new area that is also growing rapidly and will be a strong driver of our future growth.
The third quarter of 2020 saw high margins, which may decline due to changes in business structure. But overall, profitability in the new business segment will remain stable in 2021 and for the next few years. This will also increase the diversification of local transactional products and services, bring more value to consumers, and increase consumer engagement. From a long-term perspective, dine-in services will also become more flexible in terms of profitability as we provide more and more marketing solutions to merchants and improve our service capabilities for trading products.
In terms of competition, such as short video platforms, we have expected this for a long time, because it is in line with the general trend, and local merchants are opening up attitude embraces online platforms. This will have a positive impact on the entire industry, which will help merchants learn more about our online platforms and the value we can bring. Compared with those pure traffic platforms, we can be regarded as partners of these merchants, and we can provide more integrated services. Our brand recognition is also very high, and we can provide them with a variety of high-quality services at a lower price level, which is also our top priority. We will also further strengthen location-based recommendation services, increase product categories, and improve user experience.
For merchants, as our relationship with high-end merchants in various cities gradually deepens, we will also complete the expansion of lower-tier cities. We will maintain our strengths in the supply chain to help merchants make better decisions. In the future, we will also take new measures to strengthen our ecosystem. We believe we will also benefit from this trend of online platforms gaining popularity.
Analyst: Regarding the food delivery business, has the market share increased? What are your expectations for 2021? There are also new trends in regulations. Will this affect the competitive advantage of the business?
Wang Xing: In the whole year of 2020, our leadership position in the food delivery business has been further consolidated, and the sales volume has reached a new high. The number and scope of partners also rose further. Metrics on the user side performed very well, with an average of 6 transactions in the fourth quarter, a record high.
In addition, as you mentioned, we are carefully studying the relevant laws and regulations and will strictly follow them. We believe that we will maintain our competitive advantage despite relevant regulatory constraints.
Analyst: I would like to ask a question about bike sharing. You mentioned that you will continue to launch new bicycles and electric vehicles. What do you think the competitive landscape of shared bicycles will be? Will the EV business also achieve economies of scale?
Wang Xing: Our loss in shared bicycles in the fourth quarter was mainly caused by three factors. The first point is that shared bicycles are recognized as a business affected by seasonal factors, and extreme weather causes low operation rate; second point, we put millions of bicycles in 2020. In order to cope with the low operation rate caused by extreme weather, we There are additional controls on less efficient operations; third, we are continuously optimizing our expansion strategy to further launch new bikes in some cities.
We're still learning about this market, but we're committed to working hard and investing a lot of resources to grow the business. In terms of electric shared bicycles, this is very in line with their usage habits for high-frequency, medium and long-distance riding users. Our competitors in this area are also investing heavily in this market. We are very confident in this business, which we see as a very profitable business. In terms of the launch of electric bicycles, we will provide a near-perfect medium and long-distance travel solution for users to choose, and occupy a leading position. We will be more active in this area in 2021 to further improve the operation rate.
It turns out that electric bicycles also have higher economies of scale than ordinary bicycles, and many users are on the basis of higher prices, even willing to pay extra. In the long run, we believe that the revenue of the electric vehicle business will exceed the cost and become profitable.
Analyst: Which areas will your technology investments focus on in the next few years?
Wang Xing: At the beginning, we mainly invested in software, such as mobile phone software; but at present, hardware is also very important, and our business also involves delivery etc. We have been researching driverless delivery for some time. For example, we conducted related tests in Shunyi District, Beijing during the epidemic, and successfully delivered more than 16,000 orders. There is also the drone test we conducted, which was conducted in Shenzhen at that time.
In addition, we also invest in some start-up companies. For example, in 2020, we invested in a robot
for restaurants. span>'s company; a company that makes cleaning robots, which can clean offices, etc.; a company that makes robots in storage; and a company that we also invested in electric vehicles .
Scan the QR code to open an account within 3 minutes>>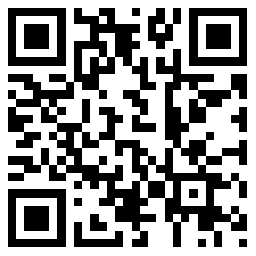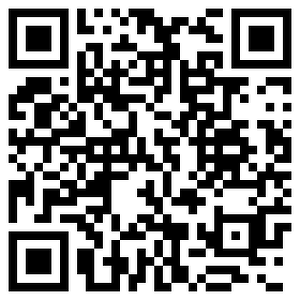 Massive information, accurate interpretation, all in Sina Finance APP
Article Url:https://www.liaochihuo.com/info/666304.html
Label group:[Mushroom Medicine] [concubines] [indigo gourd] [Qian Chongyu] [Ti no porphyry]