Jones Lang Associate Capital Markets Director Teddy said: "Historically, a decline in employment leads to an increase in college enrollment . Since the beginning of every economic crisis in 1929, college enrollments have risen, ultimately boosting student demand for housing. William, senior vice-president of the National Student Housing Team, also added:While many schools are now offering online courses, investors are still very interested in this asset type.

Everyone will be curious when you see this
Why is student housing investment so popular?
Compared to other traditional investments
What are the incomparable advantages of student housing?

What are the unparalleled advantages of student housing?
1. Stable income and little market impact
The most promising investment in student apartments is its stable income. Every year, the school recruits a large number of students, and student apartments have always been in a state of in short supply. In addition, the income of student apartments is overwhelmingly dependent on their rent , so whether it is an economic crisis or falling housing prices, it is a fact that students need to go to school, so Student housing yields are virtually unaffected by market volatility .
It can be seen from the data that the US student housing demand market has always been in a steady upward trend for 70 years , and even during the worst economic crises (1990, 2008, etc.), student housingrental rentals were largely unaffected .
If it's a residential house, we're all worried the window period problem. However, student apartments do not have this problem. Usually, student apartments are rented out on an annual basis , Even if students leave during winter and summer vacations, they will Agree to pay rent .
2. High rate of return
A complete set of students The apartment will have multiple students living together, and the area utilization rate is much higher than that of residential buildings, so the relative rent will also be higher. In addition, nowadays, more and more American students tend to rent luxury student apartments, such as those with gym, swimming pool, lounge, meeting room, etc. , the rent for this type of student housing is higher, the benefit is of course higher . In the second quarter of 2018, the average selling price per unit of high-end student housing was $211,645, an increase of 27% from $167,265 in 2017 % .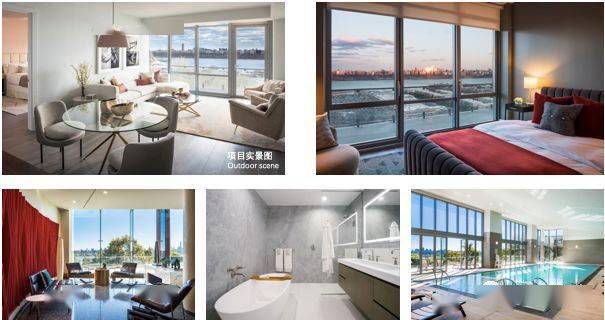 Global student housing investment totaled $17.1 billion in 2018, with the U.S. as the world's largest student housing In the apartment investment market, the investment value in 2018 was as high as US$10.8 billion, the highest in history. As of 2019, the rental yield for US student housing investments is 5.80% .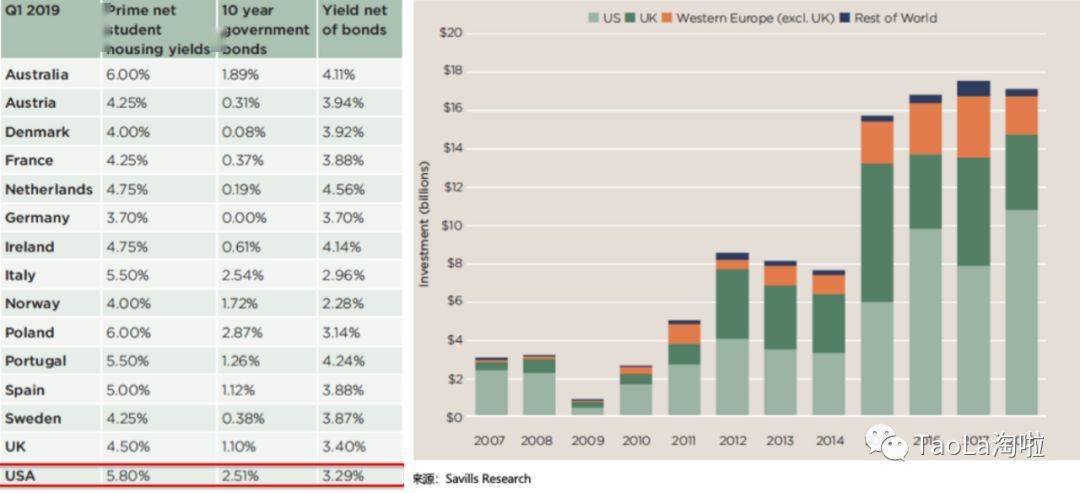 3. Big room for appreciation
The average U.S. enrollment rate will increase between 2018 and 2020, according to data from the U.S. National Education Statistics 3.81% , enrollment in degree-granting institutions is projected to grow from 17.2 million in 2013 to 19.8 million by 2025, particularly international The addition of students has repeatedly grown the student body in the United States.
But the number of students is increasing and the number of apartment beds is decreasing . In the fall of 2015 and 2016, there were about 48,000 beds in student housing across the country each year, which is nearly 30% less than in previous years. As of 2018, there are only 47,000 beds under construction, which is really hard to find.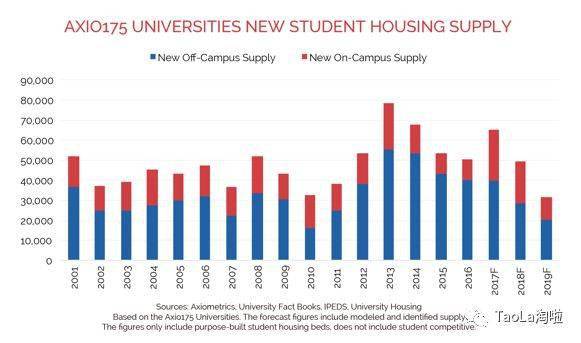 Four. The student apartment is easy to manage strong>
Compared with the various rental maintenance problems that occur in ordinary residential houses, student apartments will give people a lot of peace of mind. First of all, the student apartment is managed by the investment management company. span> , there are almost no problems such as rent arrears and malicious damage to housing.
V. Active market, easy to exit
Currently The U.S. student housing market is very popular, and investor interest in it has been heating up. Many large investment groups such as Greystar Capital, GIC, CPPIB, Scion Group, etc. have injected huge amounts of money into the student apartment real estate sector, so for investors, student apartment assets want to change hands span> is also a very easy thing to do.

Seeing this, it is estimated that many investors have to say
A cake with a high and stable rate of return like a student apartment
It is usually the possession of large investment companies
How can we ordinary investors have access to it?!
Today
Maxim Financial brings such a
Great opportunity to invest in student housing
Seats are extremely limited!

Auden Buffalo Student Housing Fund
I. Project Description
Auden Buffalo will be a Off-campus student-only apartment project, providing 481 beds, which can meet the current strong housing needs of Buffalo University. The programis just 0.58 miles from campus, providing students with easy access to the university. Amenities in the condominium will be top-notch, including study rooms, fitness center, swimming pool, ice skating rink, and more. Scheduled for completion in 2021, Buffalo University and the entire city of Buffalo will benefit from this project.

Product Name:
DMG DMG Buffalo Student Income Fund
Duration:
4 + 1 year (end of fundraising period) Start to count); start seeking market price sales in the fourth year, and enjoy a one-year extension right if the project fails to exit in the fourth year.
Subscription starting point:
$100,000 minimum investment; $10,000 increments
Product value date:
Investments subscribed and successfully paid before the 25th of each month will take effect on the 1st of the next month; investments that take effect before the end of the offering period Customers will receive 8% of the preferred stock dividend during the raising period,
II. Investment Highlights
1. 15.22% annualized 4-year holding period
Before Maxim Financial The development at Auden Student Housing has yielded a 22% annualized yield over a 3-year holding period.
2. Excellent location, convenient transportation, only 4 minutes by bus to campus
Projects Adjacent to the State University of New York at Buffalo, the school is the largest public school in New York State and the highest ranked university in the State University of New York system. The project provides a bus shuttle service, which is only 4 minutes from the school center, 12 minutes from the shopping center, and 25 minutes from the Buffalo city center.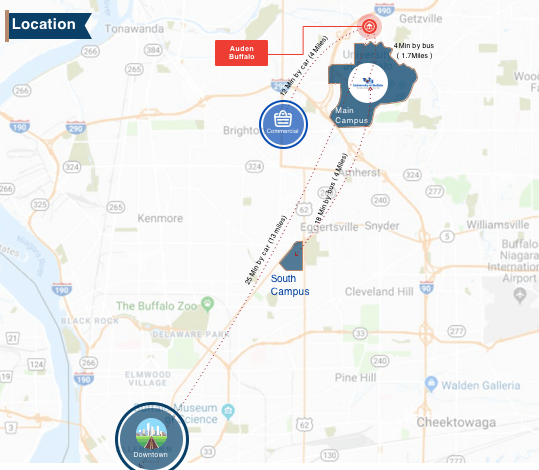 3. 23,000 rental supply and demand gap
Current campuses in the areastudent beds are in short supply . SUNY Buffalo has more than 31,000 students, but only offers 7,700 on-campus beds, with more than 23,000 students looking for off-campus housing each year.
4. Only 4 off-campus dormitories are in operation
Within 1.5 miles of campus, 4 off-campus dormitories are only Provide 2628 beds. An additional 749 beds are under construction and will be launched in 2020. Auden Buffalo will provide 481 beds, a market share of less than 7%.
5. High market barriers, development licenses are strictly regulated
Student apartment development needs to apply to the local government for special development Auden Buffalo is the only approved student housing development in the past three years .
6. The project design is completed and the development license is approved
The full set of design drawings for the project have been completed The drawing is completed, and the development licenses of various government departments have been approved . The project has already started, and the current stage of the projectis not affected by the epidemic and is in progress smoothly .
7. First-class project facilities, comfortable living space
The project apartment provides a large area of ​​outdoor activity space, sauna, gym, Multimedia study rooms, complete home furnishing facilities, individual bathrooms for each bed and other humanized facilities provide students with a comfortable living experience that combines education and entertainment with privacy. In addition, the ground floor commercial shops will provide tenants with convenience.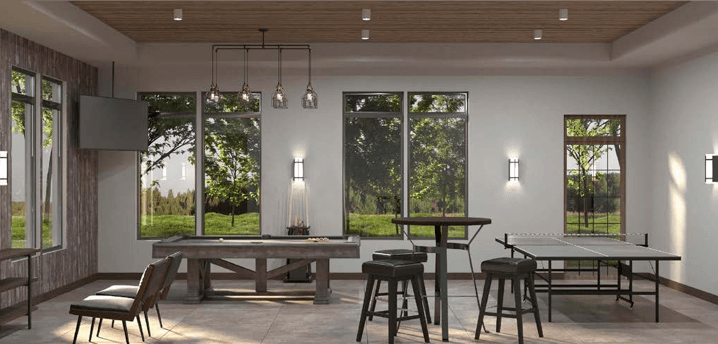 8. Steady development history, strong asset strength
DMG Investments LLC (GP) has successfully managed more than 10 real estate projects in major states in the United States, The total assets of more than 500 million US dollars. The project will be funded by $8.86 million, or approximately 60% of the total common stock, marking the development's success.
See here
It is estimated that many investors are excited
But there are still many questions and doubts
What is the background of the student housing developer?
What are the student housing rental rates?
How do I purchase this fund?
What is the rate of return of this fund?
......
Don't worry
Online video lectures full of dry goods
WEST: September 30, 2020 7:00PM (Wednesday)
EST: September 30, 2020 10:00PM (Wednesday)
China Time: October 1, 2020 at 10:00AM (Thursday) span>
Maxim Financial
for all senses
webinars
Everything you need to know is here!
Sign up for lectures
Seats are extremely limited, book early
👇👇👇
span> webinars,
Go directly How to register and address :
Want to know more about
Student housing funds and other investment issues
Welcome to scan the QR code below to enter the group consultation span>
👇👇👇
Statement
(1) This section contains only summary information about the fund and the investment opportunities it offers, which has its limitations and should be read in conjunction with the fund's documents before investing, including the risk factors and potential conflicts of interest specifically stated in the fund's documents. This presentation should not be used as the sole basis for deciding whether to invest in a fund. Any fund investment should be made through a formal confidential private placement memorandum and other fund documents. Potential investors should carefully read the risk factors in the securities offering private placement memorandum and consult their own professional advisors for advice on any investment, legal, tax or accounting issues related to the investment in the fund.
(2) Investment involves risks, including the risk of loss of principal. The dividends and benefits described in this presentation are projected and not guaranteed. This article contains "forward-looking statements". These statements are based on our current beliefs and expectations and are subject to significant risks and uncertainties. Past performance is not indicative of future performance.
(3) The sources and data of the materials are believed to be reliable. However, no warranty is given as to its accuracy or completeness. The Company undertakes no obligation to publicly or otherwise update or revise this statement or any forward-looking statement as circumstances change or as a result of subsequent events. Any statement in this document about the partner does not imply that the partner endorses or approves any content of the presentation. The information contained herein is strictly confidential and is for the use of the recipient only and may not be reproduced for distribution without consent.
(4) The information contained on this page is not investment advice and does not constitute a recommendation to buy or sell any securities and is for informational purposes only. No fund equity offering may be made in any jurisdiction where an offering or solicitation of fund equity interests is not permitted, or where such conduct is unlawful.
(5) U.S. sales of the Fund's interests are made pursuant to an exemption from Regulation D promulgated by the U.S. Securities Act of 1933 Investor" status of potential investors to subscribe. Sales outside the U.S. are made pursuant to an exemption under Regulation S of the U.S. Securities Act.
(6) Meixin Management LLC is the fund manager, and Meixin Management LLC is an investment advisor registered with the Securities and Exchange Commission. Registration with the SEC does not mean that Maxim's professional skills have reached a certain level, nor does it mean that the SEC has endorsed Maxim's products in any way. None of the securities described in the information contained herein has been recommended, approved, or disapproved by the Securities and Exchange Commission or any state regulator. Neither does the above-mentioned authorities approve the information contained in this document.make no judgments about the accuracy or adequacy. Private equity fund sold through Maxim Securities LLC. Meixin Securities LLC is a US registered broker-dealer and a member of FINRA/SIPC. Return to Sohu, see more
Article Url:https://www.liaochihuo.com/info/666233.html
Label group:[Mushroom Medicine] [slapped down] [Tiam]