The average price of second-hand housing in Xi'an in August was 12,384 yuan/m², and the average price of second-hand housing in Xi'an in July was 12,248 yuan/m², an increase of 1.12% from the previous month ↑, an increase of 55.64% from the same period last year ↑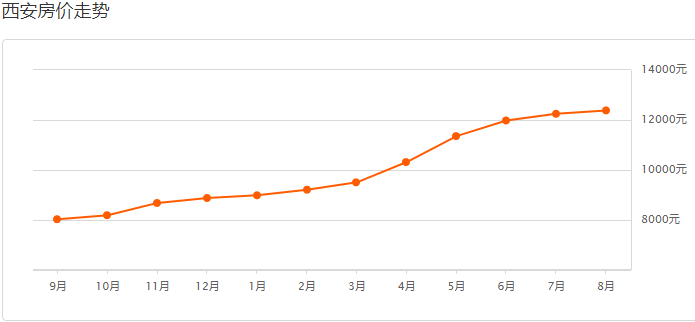 The average price of second-hand houses in Yanta in August was 16,020 yuan/m², and the average price of second-hand houses in Yanta in July was 15,598 yuan/m², up 2.71% from the previous month ↑, compared with the same period last year Up 60.28%↑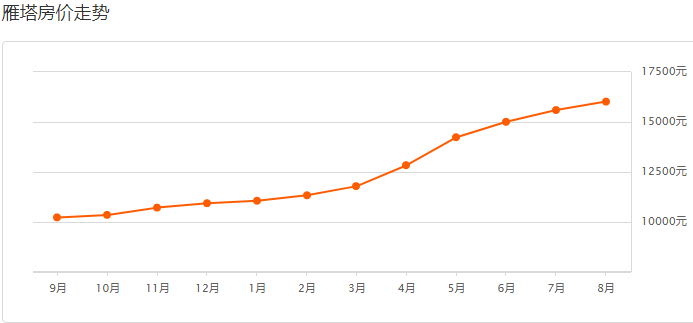 The average price of second-hand houses in Weiyang in August was 11,826 yuan/m², and the average price of second-hand houses in Weiyang in July was 11,845 yuan/m², down 0.15% from the previous month ↓, up 56.78% year-on-year ↑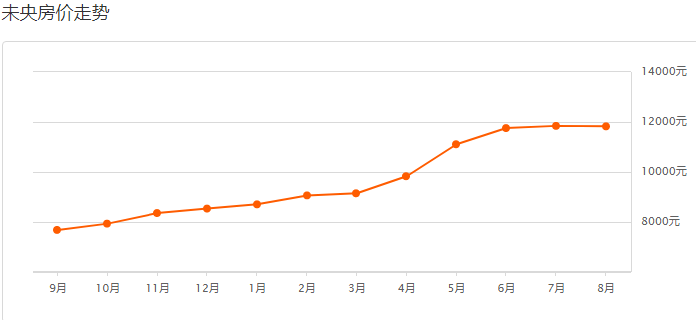 The average price of second-hand houses in Chang'an in August was 10,483 yuan/m², and the average price of second-hand houses in Chang'an in July was 10,250 yuan/m² compared with the previous month Last month up 2.27% ↑, up 60.12% over the same period last year↑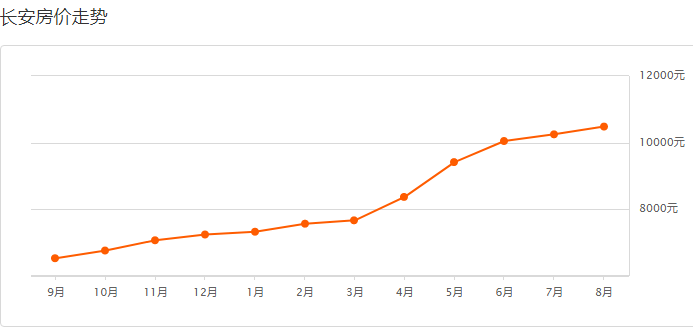 Space City
August reference average price
12,113 yuan/square ↑1.43%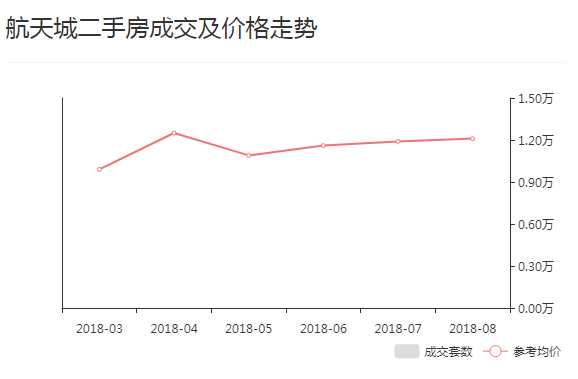 The average price of second-hand houses in Beilin in August was 12,100 yuan/m² The average price of second-hand houses in Beilin in July was 11,918 yuan/m² The month-on-month increase of 1.54% ↑, a year-on-year increase of 62.63% ↑
The average price of second-hand houses in Lianhu in August was 11,238 yuan/m², and the average price of second-hand houses in Lianhu in July was 11,100 yuan/m², up from the previous month 1.25% ↑, an increase of 60.68% year-on-year ↑
The average price of second-hand houses in Xincheng in August was 10,752 yuan/m² The average price of second-hand houses in Xincheng in July was 10,379 yuan/m², up 3.60% from the previous month ↑, compared with last year Up 66.90% over the same period↑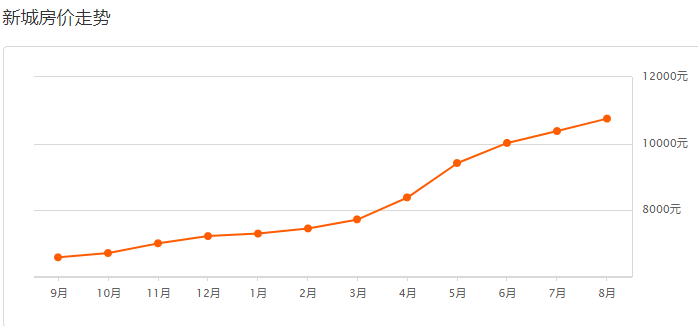 The average price of second-hand houses in Baqiao in August was 9768 yuan/m² The average price of second-hand houses in Baqiao in July was 9202 yuan/m² compared with the previous month Up 6.15% ↑, up 44.43% year-on-year ↑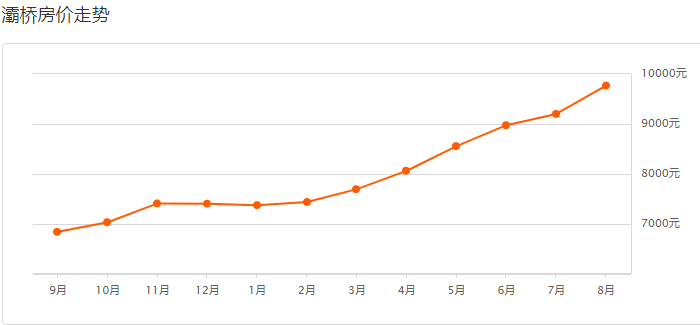 Qujiang New District
August reference average price
20174 yuan/flat ↑2.20%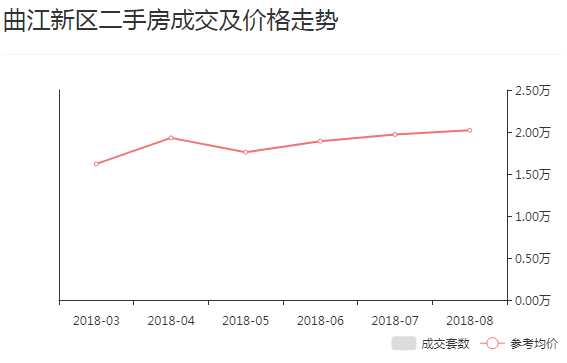 Xixian New District
August reference average price
12022 RMB/flat ↑0.54%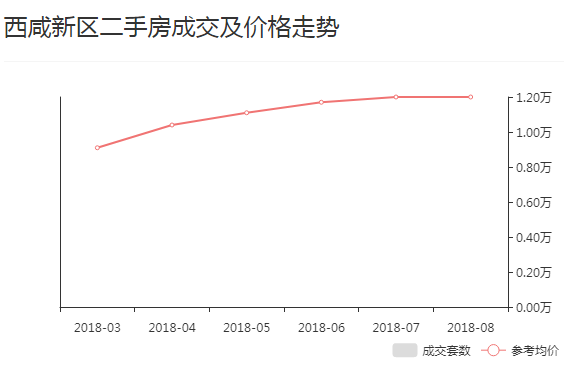 Fengdong New Town
August reference average price
12193 yuan/flat ↑0.34%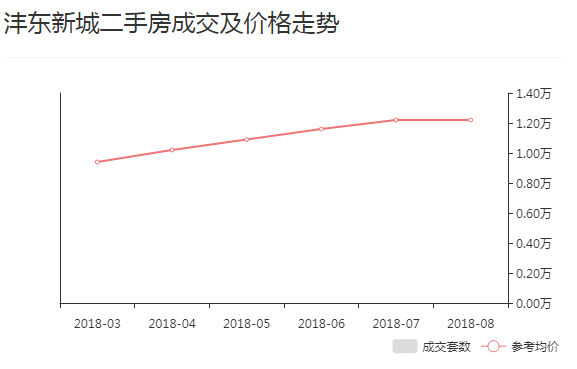 Fengxi New Town
August reference average price
8087 yuan/sqm↑0.75%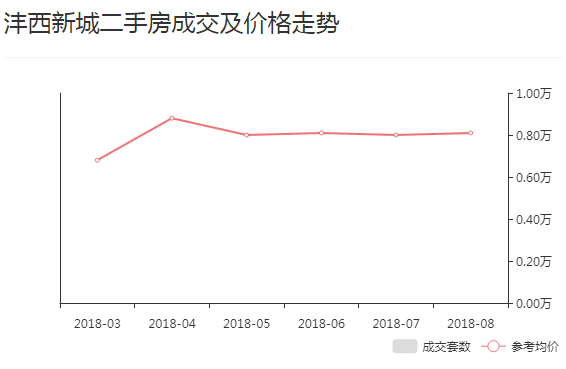 Jinghe New Town
August reference average price
9161 yuan/square ↑3.82%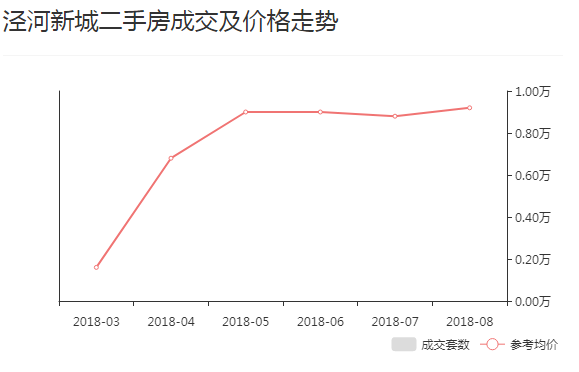 Airport New Town
August reference average price
12,262 yuan/flat ↑1.31%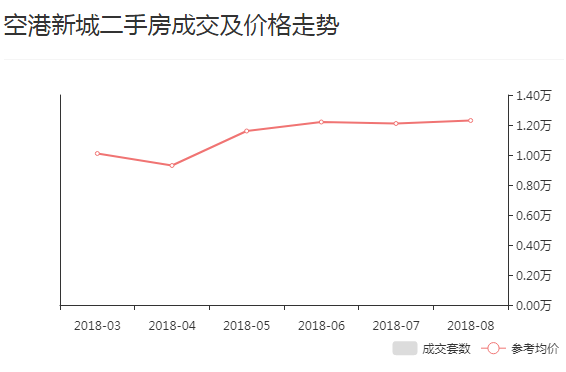 Qin Han Xincheng
August reference average price
15285 yuan/square ↓0.60%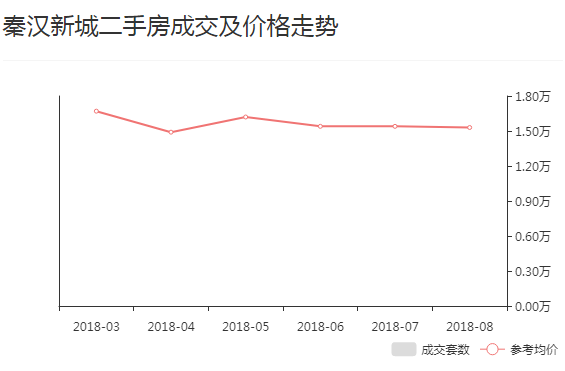 High-tech Zone
August reference average price
16,390 yuan/sq m↑3.24%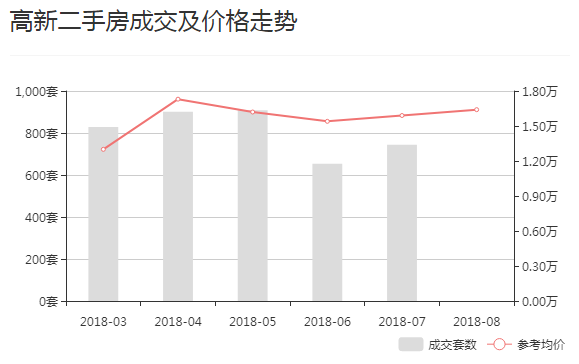 The average price of second-hand houses in Gaoling in August was 7,031 yuan /m² The average price of second-hand houses in Gaoling in July was 6797 yuan/m², an increase of 3.44% month-on-month ↑, a year-on-year increase of 63.06% ↑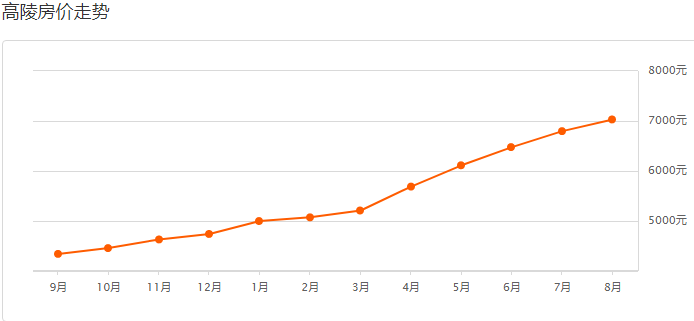 Huyi August The average price of second-hand houses is 21,989 yuan/m², and the average price of second-hand houses in Huyi in July is 21,510 yuan/m²The month-on-month increase was 2.23% ↑, and the year-on-year increase was 72.49%. ↑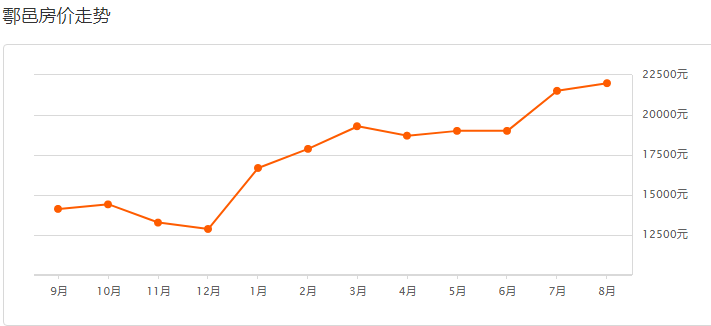 The average price of second-hand houses in Lintong in August was 7587 yuan/m² The average price of second-hand houses in Lintong in July was 7587 yuan/m² The average price of second-hand houses in Lantian in August was 8706 yuan/m² Lantian The average price of second-hand houses in July was 8,516 yuan/m², an increase of 2.23% from the previous month ↑, an increase of 210.26% over the same period last year ↑
The average price of second-hand houses in Yanliang in August was 6,646 yuan/m² The second-hand house in Yanliang in July The average price was 6501 yuan/m², an increase of 2.23% from the previous month ↑, there is no data for the same period last year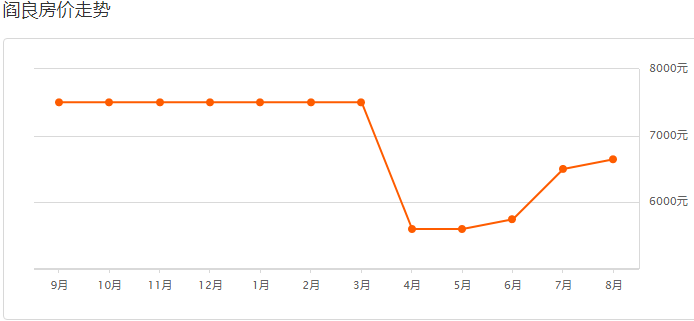 The average price of second-hand housing from week to August was 3425 yuan/m² from week to week The average price of second-hand houses in July was 3,299 yuan/m², an increase of 3.83% from the previous month ↑, there is no data for the same period last year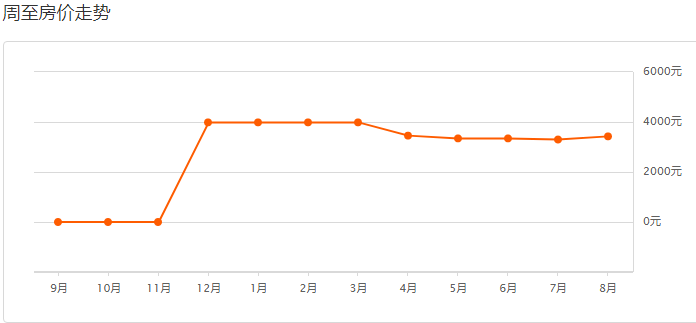 The average price of second-hand houses around Xi'an in August 10,698 yuan/m² The average price of second-hand houses around Xi'an in July was 10,254 yuan/m², up 4.33% month-on-month ↑, up 49.64% year-on-year ↑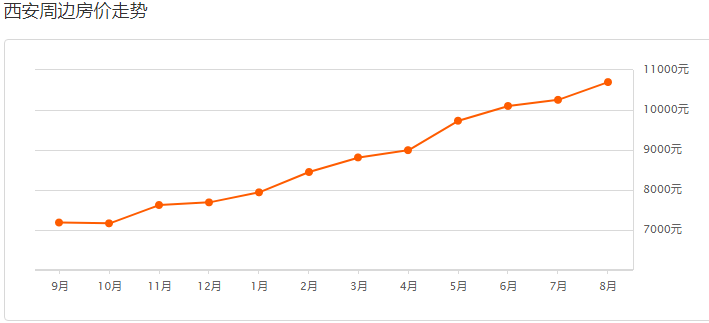 Xianyang The average price of second-hand houses in August was 9,631 yuan/m², and the average price of second-hand houses in Xianyang in July was 9,362 yuan/m², an increase of 2.88% from the previous month ↑, an increase of 34.29% from the same period last year ↑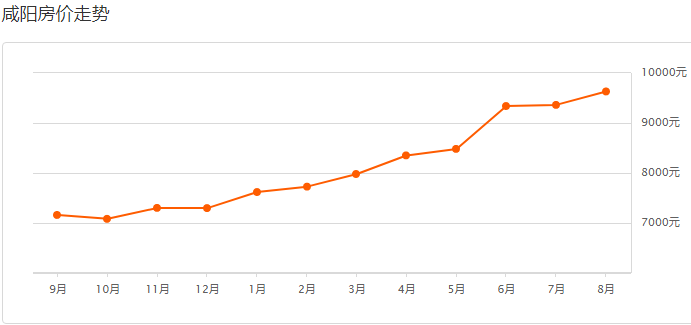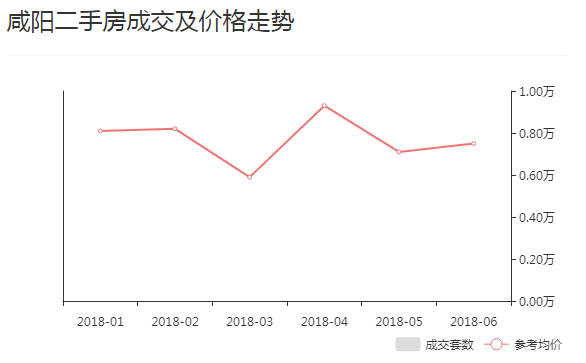 Warm reminder: You can check the latest housing prices on the Wechat of Xi'an Local Treasure! WeChat search public account "
Xi'an Local Treasure" or scan the QR code below to follow Xi'an Local Treasure WeChat account
The dialog box will reply "
Community + house price" to get the latest house price of the community, as shown in the figure: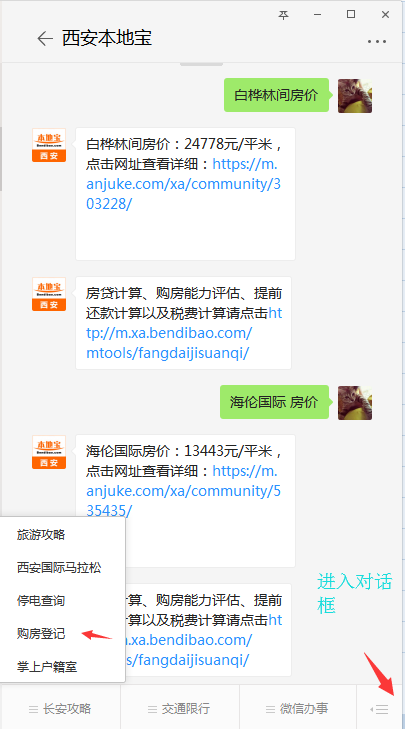 < h2>
Warm reminder: Search the official account of Xi'an Local Treasure on WeChat, and reply to [Buy a house] in the dialog box after following it. You can view the latest policies for buying a house in Xi'an, settlement, social security, talents, and identification guidelines for families who just need it.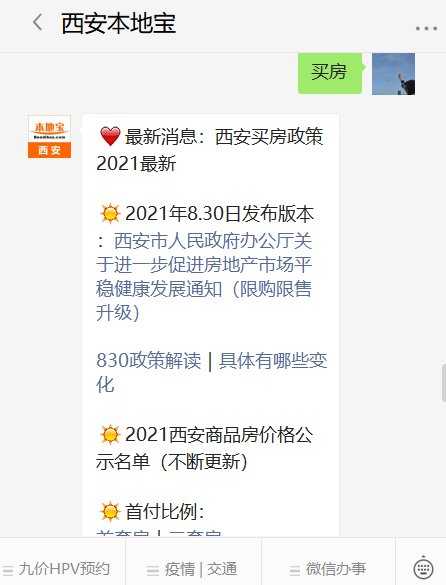 Visit Xi'an Local Treasure Homepage
Article Url:https://www.liaochihuo.com/info/659363.html
Label group:[House prices fall] [Second-hand housing] [Xi'an house prices]