In the early trading of March 30, the Xinjiang sector continued to rise. As of 9:53, the Xinjiang sector index rose 1.88%; Xinyan shares in the sector rose 11.87%, and Xinsai shares, PetroChina Engineering, Xinjiang Communications Construction, Dexin Transportation, Xinjiang Torch, International Industry and many other stocks daily limit.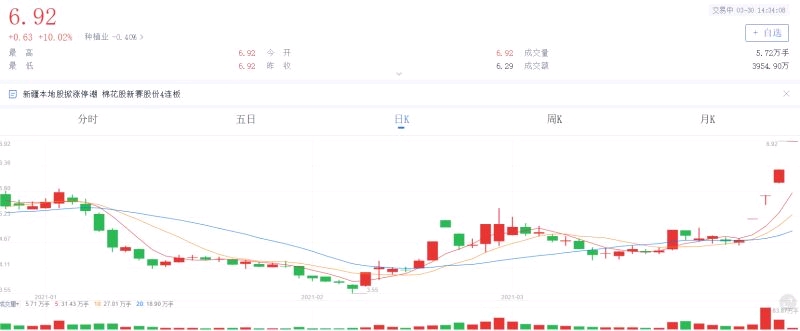 Among the local stocks in Xinjiang, Xinsai, a cotton concept stock, is on the 4th board today.
In response to the recent boycott of brands such as H&M, Adidas and Nike, which has attracted widespread public attention, Xu Guixiang, spokesman of the People's Government of Xinjiang Uygur Autonomous Region, said that companies should not politicize economic behavior. The Chinese people, including people of all ethnic groups in Xinjiang, expressed their indignation at the imposition of sanctions on relevant Chinese entities and individuals by external forces under the pretext of the so-called human rights issue in Xinjiang. China is no longer the China of 1840. Gone are the times when the Chinese people suffered from hegemony and bullying by Western powers. All Chinese people, including people of all ethnic groups in Xinjiang, are not to be messed with. When the big stick of sanctions is swung at Xinjiang enterprises, it will also hit itself.
Many other celebrities have publicly stated that they will terminate their cooperation with these companies.
On the afternoon of March 25, Yang Mi, Di Lieba, Deng Lun, Wang Jiaer, Chen Linong, Yi Yang Qianxi, Peng Yuyan, Angelababy (Yang Ying), Eason Chan, and Xiang Zuo issued a statement announcing the termination of their partnership with Adidas all cooperation.
Tan Songyun and Wang Yibo terminated their cooperation with Nike.
Li Xian, Yang Yang and Liu Haoran terminated their cooperation with PUMA.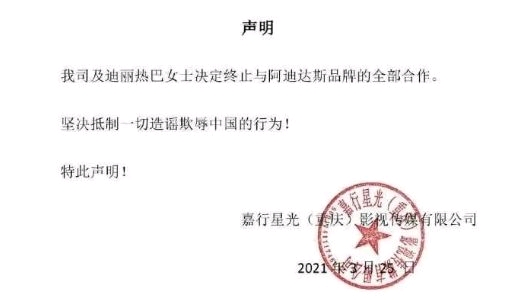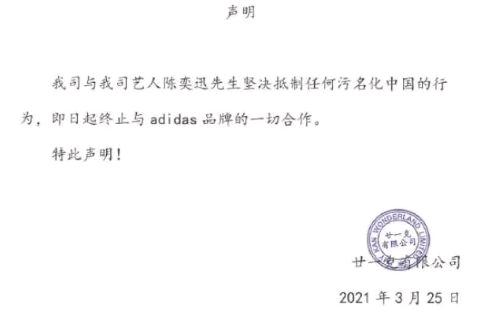 Jing Boran, Ni Ni and Wang Yuan terminated their cooperation with Uniqlo.
Ouyang Nana, Bai Jingting and Converse terminated their cooperation. Zhang Yixing terminated cooperation with Converse and CK. Huanyu Film and Television also issued a statement on the evening of the 25th, saying that as of now, the Burberry brand has not clearly expressed its attitude and position publicly, and our company and our artist Song Weilong have decided to terminate the cooperation with the Burberry brand. Zhou Dongyufang also said that all cooperation with the Burberry brand will be terminated from now on.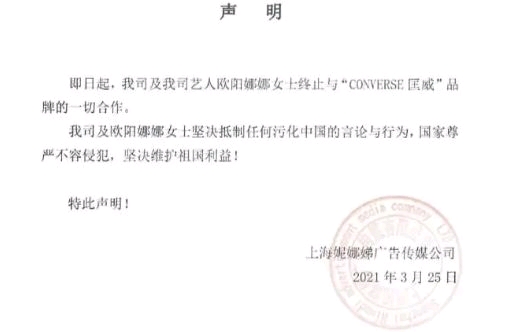 Zhou Qi, a player of the Chinese national basketball team and Xinjiang club, immediately forwarded the Weibo topic of "I support Xinjiang cotton" initiated by the People's Daily, expressing his right to The support of Xinjiang Cotton, and Zhou Qi said in the comments: Take off Nike!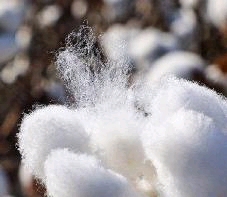 Many artists from Xinjiang: Support your hometown!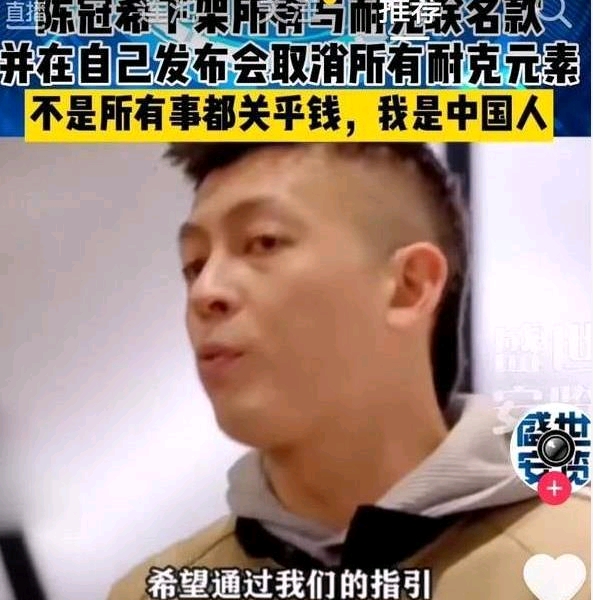 And Edison Chen, who completely quit the entertainment industry because of the pornographic incident, was taken off the shelf as a Chinese, and he designed all the The loss of the famous Nike shoe brand can be imagined. The Chinese really owe Edison Chen an apology. What was wrong with him when he was young?
In addition to announcing the termination of cooperation with the brand "Pengci Xinjiang Cotton", many artists from Xinjiang also expressed their support for their hometown! Support Hometown Cotton! Therefore, it has aroused heated discussions among netizens, supporting China and supporting Chinese cotton!
Article Url:https://www.liaochihuo.com/info/657657.html