Recommendation:
The worst Li Bin in 2019 will be "resurrected" in 2020. Xiao Li has made great strides in the US stock market, and the era of BYD and Ningde has soared into the sky. The Chinese concept is extremely hot in the automotive field, with BYD fourth, NIO sixth, Great Wall, SAIC, and Xpeng among the top 15.
It goes without saying that the secondary market is concerned, and the primary market is also frantically looking for the next Wei Xiaoli. The concept of crazy speculation is not a car concept, but a technological attribute. You must know that BAIC New Energy, which sells a lot more than Wei Xiaoli, did not gain momentum in this round of market.
This is a reasonable manuscript, typical financial style, making an authoritative judgment on an event of public interest (stock market): we believe that the valuation system appears Change, no one thinks that Tesla and General Motors are in the same track. There is a broad and real market demand for smart electric vehicles, but there are also some hidden worries and bubbles. The pursuit of sales in 2021 will become the most important data for new car manufacturers. .
Sure enough, our predictions came true.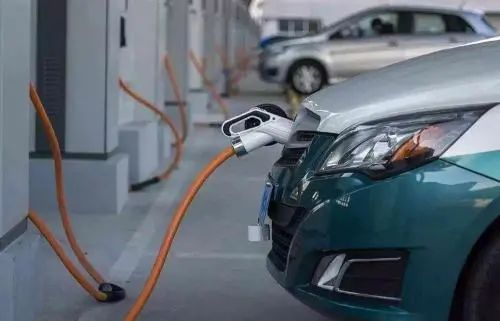 Wen | Que Mao Mao Wang Jingyi Li Yang
Special Writer | Kang Juan
Editor | Shi Zhiliang
New energy vehicles will undoubtedly be the capital market in 2020 One of the most eye-catching rising sectors, the exponential growth of the market value of several new energy vehicle companies, has continuously stimulated the nerves of investors, and also caused fierce controversy at the end of the year and the beginning of the year.
As of December 31, 2020, NIO (NYSE: NIO) stock price closed at $48.74 per share, with a market value of $76.596 billion, which is the same as in October 2019. Compared with the all-time low of $1.19, it has surged more than 40 times in more than a year. Xpeng Motors (NYSE: XPEV) and Li Auto (NASDAQ: LI), two other new automakers listed in the United States, closed at $42.82 per share and $28.83 per share, respectively. Although they were listed less than half a year ago, their share prices surpassed earlier. The issue price was several times, and the market value reached 33.819 billion US dollars and 25.889 billion US dollars respectively. Such upward momentum has been transmitted to A shares, and the share price of BYD (002594.SZ) has also soared by nearly 300% in 2020, closing at 194.30 yuan per share, with a market value of 530.050 billion yuan.
In the list of global auto companies by market value, two Chinese companies have entered the top ten, namely BYD ranked fourth and Weilai Automobile ranked sixth. . They have been established for 25 and 6 years respectively.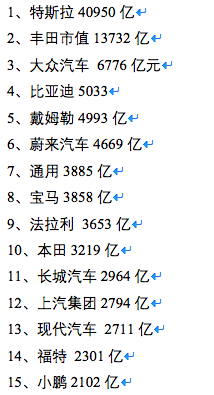 ▲ Table 1: Market capitalization of global auto companies (currency unit: RMB)
< p cms-style="font-L align-Center">Line oneThis market value performance has exceeded the expectations of many people in the industry and investors. "The ranking of the company's market value does not rule out the influence of short-term factors, but to a large extent reflects the expectations of mainstream consulting companies, analysts and investment institutions in the capital market." Chen Qingtai told Travel Yike (ID: carcaijing), "This reflects the capital market's recognition of new energy vehicles, and it also shows that the auto industry has entered a period of great change, and the market positions of auto companies are being reshuffled, and give rise to latecomers. It provides an opportunity."
Sales are less than 1% of the old car companies, but the market value is several times that of the other party. New energy car companies with interconnected technology genes are The stock price performance in 2020 is considered by some investors to have subverted the previous valuation logic. A typical example is that BAIC Blue Valley, which is also deeply involved in the field of new energy vehicles, has not been able to rise sharply in its stock price during this wave because it does not possess the attributes of connected technology.
"To evaluate the market value of smart electric vehicle companies, let's take a look at Apple. The trillion-dollar market value is by no means a mobile phone product can support. Its market value largely lies in Its 'interconnected' nature. Consumer shopping, reading, entertainment, socializing and other aspects, as long as it is realized through Apple products, it can charge fees." A new energy vehicle investor introduced to Travel Yike (ID: carcaijing), for example When the WeChat public account launched the tipping function, Apple also charged it 30% of the fee, which is called "goose plucking", and electric vehicles are expected to become a new interconnected carrier, and their volume is larger than that of mobile phones.
Behind the new valuation system, there is a broad and real market demand for smart electric vehicles, and Tesla has proved it with its gorgeous market advantages. High-end smart cars have an overwhelming competitive advantage in new energy vehicle products.
However, in the eyes of peers, at least in the Chinese market, there has not yet been a perfect new energy vehicle manufacturer: Weilai, which burns infinite money, a car The ideal of the company, Xiaopeng, which is riddled with second-hand car scandals, and BYD, whose brand power cannot keep up, all have some hidden dangers at the development level more or less.
Judging from the market reaction, many investors are optimistic about the stock price trend of new energy vehicle companies for a long time. For example, in the months of surging stock prices in 2020, most of NIO's top ten institutional shareholders did not choose to sell at a high price, but continued to increase their holdings by more than 10%, and various hedge funds and mutual funds also ended up. , It can be said that NIO's stock has been recognized by mainstream investment institutions in the United States, which is a new situation that most Chinese companies have not encountered before.
But near the end of 2020, the short-term correction of these star stocks has become apparent. Since late November 2020, the stock prices of Weilai, Xiaopeng and Ideal have started to fall after running for several months, with an average drop of 30%.
"In the short term, the valuation of new car-making forces is high, the bubble is large, and there is a high risk in the short term. Whether the high valuation can be supported in the long run depends on the It depends on the development of the specific company." Yu Yafei, a partner of Zheling Investment, said in an interview with Travel Yike (ID: carcaijing), "At present, the top few new car-making forces have a relatively high level of licensing. We have also achieved staged results, and we will continue to usher in the melee of big waves and sand."
The stock price soared during the year and began to pull back at the end of the year
In 2020, many retail and institutional investors entered the new energy vehicle company in time and made a lot of money.
From June to November, the monthly stock price increases of NIO were 54.66%, 59.38%, 11.51%, 44.11% and 65.24% respectively, which means As long as you buy at the beginning of the month and sell at the end of the month, you can outperform the A-share market.
"This is my most successful investment." Li Cheng is a practitioner in the auto industry. With years of experience in the industry, he chose to trade in the stock price of NIO. Start decisively at the bottom. "At the beginning, I judged that both Weilai and Tesla would rise sharply, but Weilai's stock price was low and the number of times of doubling was higher than Tesla, so I made a choice. Now (earnings) enough to buy more than 30 ES6s. "ES6 is the main model of NIO, with a starting price of 358,000 yuan.
It is understood that some retail investors have multiple identities, such as investors and car owners, from contacting products At the beginning, the intention to invest in stocks was born.
In May 2020, Yang Fan, who holds the Beijing New Energy Index, decided to buy a new car and test-drive Xiaopeng, special Sila, Weilai and other brands. "The sense of control and technology brought by these electric vehicles makes me feel that the new energy industry is indeed developing quite fast. "After buying a car, I was pulled into the car owner group," Yang Fan observed. "The speed of NIO's sales in the car owner group is accelerating. At this time, I realized that NIO's sales were climbing, and I began to buy NIO stock. "He told Chuxingyike (ID: carcaijing).
In the months when the stock price was soaring, most of Weilai's top ten institutional shareholders did not choose to sell at high positions. Instead, it increased its holdings at a rate of more than 10%. Specifically, by the end of the third quarter of 2020, the largest institutional investor was the British investment company BAILLIE GIFFORD, holding 109 million shares, accounting for 10.07%, and the third During the quarter, it increased its holdings by 11.159 million shares, an increase of 11.41%; the second largest investor came from the American investment company Blackstone Group, which accounted for 3.05% of the shares, and increased its holdings by 4.129 million shares during the reporting period, an increase of 14.3%; the third largest institutional investment The owner is the famous fund company Pioneer Group, holding 2.77% of the shares. During the reporting period, it increased its holdings by 4.161 million shares, with a growth rate of 16.11%.
By comparison, it can be seen that these heavy holdings Most of the investment institutions that come here are also among the top ten shareholders of Tesla. Take BAILLIE GIFFORD, the third largest shareholder of NIO after founder Li Bin and Tencent, as an example. This old British investment company is Tesla's CEO. The second-largest shareholder after Elon Musk, it has held Tesla shares since 2013 and has earned more than $10 billion so far.
Tes La's stock price trend in recent years is clearly visible, and highly overlapping investors hope to replicate Tesla's success in the capital market in China's new energy vehicle companies. In December 2020, Tesla's market value has exceeded 600 billion US dollars The mark is three times that of Toyota; among the latecomers, the stock prices of Weilai, Xiaopeng, and Ideal have collectively soared, and their market values ​​have continued to hit new highs. Weilai and BYD have alternately ranked first in the market value of Chinese car companies, and their market value About the sum of two SAICs.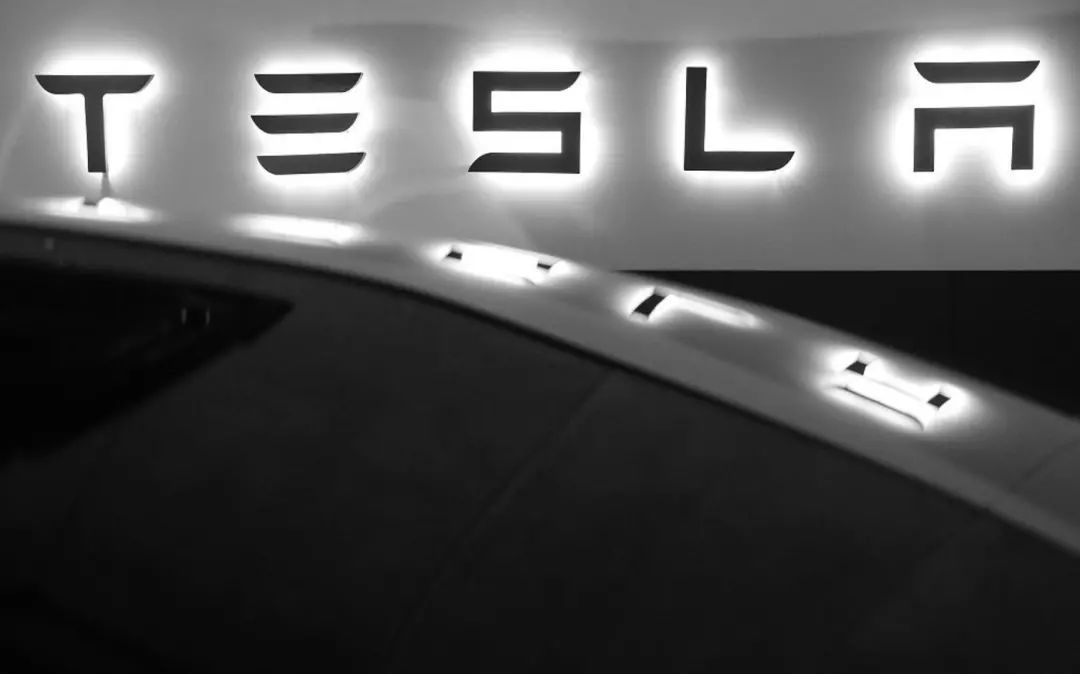 "Tesla is a shining star, but not There are no latecomers. "Chen Qingtai believes that why Weilai, Xiaopeng, and Ideal became Tesla's latecomers is related to the fact that the three have strong Internet genes and continuous innovation in product technology and business models. Due to their low financing costs, these Companies have a stronger ability to innovate, which leads to a virtuous circle.
It is normal for hedge funds that emphasize returns to hold high on NEV stocks. An even more noteworthy signal is the demise of mutual funds known for their steadiness.
CalPERS manages $389 billion in assets for more than 2 million California public servants, the largest in the U.S. The largest pension fund. In the third quarter, CalPERS bought 381,400 shares of NIO, increasing its holdings by 20%, holding a total of 2.295 million shares of NIO, close to the tenth position of mutual funds.
< p cms-style="font-L">"This shows that NIO has entered the vision of mainstream investors in the United States. Chen Da, a senior US stock investor and executive director of US dollar fund Anlan Capital, believes that the style of retirement funds is buy-hold (buy-hold), making very long-term investments. The style of sovereign funds such as Temasek is similar. After buying It will become the ballast stone of the stock. If it is approved by such a fund, it will enter the mainstream. If it is only favored by hedge funds, they only look at the stock trend rather than the fundamentals of the company. That kind of blind buying does not count as entry. Mainstream.
From the perspective of investment circles, there is a consensus that new energy vehicles are one of the few markets with certain future growth. How old is it, and whether it has been overestimated at present, all parties have different opinions, so some people on one side make a big entry, and some people sing empty words, the two armies fought fiercely.
Short seller Wan Jun believes that the stock price of new energy vehicle companies will grow too fast in 2020, and the building will collapse. He told Travel Yike (ID: carcaijing), "I felt that the atmosphere of hype was too heavy in the short term, and there would inevitably be a callback in the future." But he did not step on the time point for shorting, and Weilai's stock price was still surging forward, and finally Wan Jun this year The profit from stock trading for the whole year was almost at a loss. The correction he expected did not appear until late November. The stock prices of Weilai, Xiaopeng and Ideal began to fall after running for several months, with an average drop of 30%.
This conflicting sentiment was also reflected in institutional investors who entered and exited the market. "Long-term value investor" Hillhouse Capital has invested in Weilai since the A round of financing in 2015, but disclosed in February this year that Weilai has been cleared, which has attracted widespread attention in the industry. In the third quarter, Hillhouse newly entered the stocks of Weilai, Ideal, and Xiaopeng, and as of the end of the third quarter, held 2.41 million shares of Weilai, 1.67 million shares of Ideal, and 910,000 shares of Xiaopeng.
Public information shows that by the end of the third quarter of 2020, a total of 358 institutions held NIO shares, with a total stock market value of US$9.639 billion, and the shareholding ratio of 33.67%. During the reporting period, 99 institutions increased their holdings of Weilai, and 12 institutions held the same shares, but 46 institutions chose to reduce their holdings during the reporting period, and 110 institutions cleared their positions.
In late November 2020, the stock price of new energy vehicle companies began to pull back. The stock prices of Weilai, Ideal and Xiaopeng fell from $53.51/share, $43.96/share, and $70.63/share on November 24 to $45.77/share, $29.32/share, and $41.87/share on December 24. , the declines were 14.46%, 33.3% and 40.72% respectively.
The back of high market value: sales and revenue do not match
The more common in the market The analysis believes that behind the bullish stock price of new car-making companies in 2020, there are two important fundamental support points: one is the increase in sales volume, and the other is the improvement of financial data.
From the perspective of sales, Weilai currently has three models of ES8, ES6 and EC6 on sale. In November 2020, NIO delivered a total of 5,291 new vehicles, a year-on-year increase of 109.3%. Among them, EC6 1518, ES6 2386, ES8 1387. In the first 11 months of this year, NIO delivered a total of 36,721 vehicles, a year-on-year increase of 111.1%.
Xpeng Motors has G3 and P7 models on sale. In November 2020, a total of 4,224 vehicles were delivered, a year-on-year increase of 342%. Xpeng P7 has become its absolute sales force, with 2,732 units delivered in November, an increase of 30% month-on-month. From January to November this year, Xpeng Motors delivered a total of 21,341 new vehicles, an increase of 87% year-on-year. Lili has only one extended-range electric model, Lili ONE, on sale. A total of 4,646 units were delivered in November, a month-on-month increase of 25.8%. From January to November, a total of 26,498 units were delivered.
Although the sales of the three new car-making forces are on the rise, their models for sale are still very limited, and they rely on one main model, which is more resistant to risks. weak. For NIO and Xpeng, their main models ES6 and P7 accounted for 45% and 64% of November sales respectively. For the ideal of only one model on sale, the sales support point can be said to be even weaker.
As soon as there are strong benchmark models and brands on the market, the stock prices of the three companies will immediately reflect.
Take Tesla's SUV model MODEL Y as an example, it has been put into production in China's super factory, and its estimated pricing and market positioning have formed the three new car manufacturers. a strong threat. Tianfeng Securities Research Report believes that the entry price of Model Y is expected to drop to 275,000 yuan.
Citron Capital, a well-known short-selling agency in the United States, proposed that the Model Y price is so low that it will pose a threat to Weilai. Considering the future market competition pattern, Weilai Lai's current stock price has fallen out of a reasonable range, and will NIOThe target price was directly "halved" to $25, and questioned the "recent investor enthusiasm for new energy vehicles, which shows that they have not deeply recognized the fierce competition in the Chinese market, especially the price war between car companies." November After Citron went short in the middle of the year, the stock prices of the three new car-making forces fell. Affected by the news of Apple's car construction recently, the stock prices of the three companies also closed down accordingly.
The three companies have different anti-risk capabilities. Daiwa Securities analyst Kelvin Lau believes that comparing the three's share prices with their respective fundamentals, Ideal and Xpeng look more expensive, especially Xpeng, whose current share price is about 18 times its fiscal 2021 sales. Under the threat of a possible price war from Tesla, Xiaopeng is in a particularly vulnerable position.
The concretization of the sales problem, and even the hesitation that Xiaopeng Motors products are not enough.
The ideal potential user base would have doubts about the battery performance of a battery electric vehicle, as well as its safety. Therefore, Kelvin Lau believes that both Xiaopeng and Ideal are actually facing the potential threat of lower-than-expected sales performance.
Even BYD, which has consistently ranked among the top three sales of new energy vehicles in China for many years, is also facing a sales crisis. In 2019, BYD's total sales volume was 461,000 units, down 11.39% year-on-year. From January to November 2020, BYD's sales continued to decline, with a year-on-year decline of 11.37%.
A primary market investor said to Travel Yike (ID: carcaijing), whether the new models of the new car-making forces can be successfully launched, and the sales after the launch Whether the high valuation can be sustained, whether there will be negative events such as spontaneous combustion recalls, and the launch of competing models may become risk points for the stock price to fall.
In fact, the sales volume of the new car-making power is extremely mismatched with its market value ranking. Taking Tesla as an example, although Tesla's market value has repeatedly overwhelmed Toyota and rushed to the first transaction in the global car company's market value, its current sales are still less than 1% of global car sales. Sales also accounted for just 3.4 percent of Toyota's annual sales. Recently, Toyota President Akio Toyoda publicly blasted: "Tesla has seriously overestimated its own value and is not mature enough to influence global automotive trends, especially in the field of electric vehicle technology."
The operating income of the three traditional car companies GM, Honda and Ford in the first three quarters was 576.89 billion yuan (the same below), 735 billion yuan and 619.157 billion yuan respectively, the sum of which is It is more than 100 times the revenue of the first three quarters of Weilai, Xiaopeng and Ideal.
In 2020, the main revenue data of the three new car-making forces will be greatly improved compared with 2019. According to the third quarterly report of 2020, Weilai achieved revenue of 4.53 billion yuan (RMB) in the third quarter, a year-on-year increase of 146.4% and a month-on-month increase of 21.7%; Xiaopeng achieved revenue of 1.99 billion yuan in the third quarter, an increase of 342.5% year-on-year and a month-on-month increase of 236.9%. %; Ideal achieved revenue of 2.51 billion yuan in the third quarter, a year-on-year increase of 28.9% and a month-on-month increase of 91.3%.
As the third largest shareholder of NIO, BAILLIE GIFFORD explained its investment logic in this way: One of NIO's distinctive brands has reshaped the car experience and formed a high-quality User community; second, China has the world's largest electric vehicle market, and Weilai, which is rooted in China, has huge market opportunities; third, he is optimistic about the founder Li Bin himself, who has a long-term perspective on things; fourth, Weilai's business model is unique, with both extreme Strengthen R&D and innovation capabilities, and outsource production.
At the same time as the increase in operating income, the net losses of the three companies are gradually narrowing, and the gross profit of bicycles is also increasing, which has greatly encouraged the capital market.
A few days ago, three companies simultaneously issued additional shares at high levels. Weilai issued an additional 68 million American depositary shares (ADS) at a price of US$39 per share, with the largest fundraising amount reaching US$3.05 billion; at the same time,Xiaopeng issued an additional 48 million ADS shares, with a planned fundraising of US$2.16 billion; Ideal issued an additional 47 million shares, with a maximum fundraising of about US$1.84 billion. From the perspective of additional issuance, the research and development of new products and the next-generation electric vehicle technology occupy a high proportion, and the intention to hoard food and grass and consolidate the moat is obvious.
In the eyes of people in the capital market, there may be a deeper meaning behind the stock issuance. "For listed companies with high valuations, market value management has become more important. In addition to raising funds, additional issuance will also play a role in regulating the market." The aforementioned investor told Travel Yike (ID: carcaijing) that additional issuance of stocks will It enables listed companies to add new institutional shareholders, diversifies equity while reducing the risk of centralized selling by major shareholders, and allows the company's market value to increase steadily within a controllable range.
In the medium and long term, the development pattern of the new car-making forces is not clear and the foundation is still unstable. Zhang Yongwei, vice chairman, secretary general and chief expert of China Electric Vehicle Association of 100, said to Travel Yike (ID: carcaijing): "China has become a source of change in the direction of industrial development, and more and more leading brands of electrification will be born. In China, the current leading companies may become stronger and may be challenged, this is only the result of phased development."
Assessment Has the value system changed?
"When you go out of big cities and enter second-tier and below cities to observe the use of new energy vehicles, you will doubt the market value of new energy vehicle stocks so high. It is a fact that the stock prices of Tesla and Weilai have repeatedly shot up, but how should we explain this kind of story?" Wan Jun, a short-seller, expressed doubts.
This is also the question of many investors: why did the stock price of new energy vehicles rise so much?
In the view of Ronald Cohen, Chairman of the Global Impact Investing Steering Committee (GSG), the system of company valuation has changed, and impact transparency can affect companies valuation and profitability. "Impact-weighted accounts will allow businesses and investors to look at performance in terms of both profit and impact. This becomes very important when you look at the ability it provides businesses to disrupt their industries. Investors will Adjust (portfolio) to favor companies that are optimizing for risk/return/impact, like Tesla, rather than companies that are just optimizing for risk/return."
< p cms-style="font-L">With the addition of influence, the high valuation reflects the market's expectations for the future development of the company. In addition, the subversive and commercialization prospects brought by new energy vehicles make their value not limited to car sales itself.
CITIC Securities Research Report believes that, different from the business model of traditional car companies that rely on car manufacturing and sales to make money, and the commonly used valuation method of price-earnings ratio, smart electric car companies are Participating in the service of the whole life cycle of the car has the opportunity to obtain more value distribution and higher valuation in more links.
Take the Tesla Autopilot FSD software package as an example. With the continuous improvement of functions, its price has gradually increased from $2,500 at the beginning of its release in 2015 to $5,000, 8,000, and $10,000. The current price of FSD in China is 64,000 yuan, which is a quarter of the Model 3 price (starting at 249,900 yuan). The price increase is likely to continue, and Musk has previously said: "If I say, the value of the FSD package is even more than $100,000."
"Building The new car forces are different from traditional car companies. We are not only selling a car. Just like mobile phones, the phone function of mobile phones accounts for about 5% or less. The use scenarios of cars are also very rich, and it can do A lot." Wu Baojun, co-founder and president of Leapao Technology, said in an interview with Travel Yike (ID: carcaijing).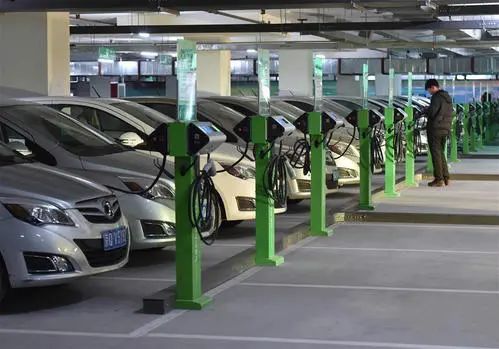 This also explains from another level why the market value of smart electric vehicle companies can lead the traditional cars with a century-old foundation Enterprise. Musk believes that Tesla should be considered a collection of about a dozen technology startups, many of which have little to do with traditional car companies. Tesla starts from scratchCreated a chip design team for the company's fully autonomous self-driving computer, something traditional car companies have not done.
"Why can the market value Tesla's equity more than GM? Because people don't think Tesla and GM are in the same industry— —Who would be angry that JD.com's market value surpassed that of Vanke?" Chen Da told Chuyi Ke (ID: carcaijing) that the question now becomes how much Tesla can surpass GM, and how much Tesla's valuation should be today Anchor other tech stocks.
"Traditional valuation methods are ineffective to a certain extent." Zhang Ying, founding managing partner of Matrix Partners China, who had participated in Investment Ideal and Xiaopeng, believes that judging companies today The core factors of valuation include cash flow, growth and risk. Valuation ideas have changed from static to dynamic, from retrospective to forward-looking. The judgment of the company's value in the secondary market is exaggeratedly pre-positioned, showing the "priority of the secondary market." " characteristics.
Zhang Ying proposed that the valuation of Tesla and other new energy car companies stems from "the revenue of car companies + the profit margin of technology stocks". Car companies often have hundreds of billions of revenue, but the profit margin is very low; technology companies have high profit margins, but the revenue scale is not as good as that of car companies. Expectations of electrification and intelligence in cars are now acknowledging that Tesla is worth more today than Toyota and Volkswagen combined.
It is generally believed in the industry that new car-making forces, including Tesla, are not trying to make money by selling cars. The new forces on the hub have unlimited imagination space. This space can even accommodate the long-term unprofitability of enterprises, rough products, declining brand value, frequent vehicle failures and other shortcomings, and can continue to attract new investment.
However, the above-mentioned new statement on the company's valuation logic has not formed an overwhelming tendency in the capital market.
The valuation is based on market demand
One ​​passenger (ID:carcaijing) According to many industry insiders, a relatively reasonable explanation is that the valuation logic that supports the exponential increase in the stock price of new energy vehicle companies should be the broad and real market demand for smart electric vehicles, although these needs will still be proven over time.
On November 2, 2020, the General Office of the State Council issued the "About Issuing the New Energy Vehicle Industry Development Plan (2021-2035)", which stated in the development vision: By 2025, the competitiveness of my country's new energy vehicle market will be significantly enhanced, and the sales of new energy vehicles will reach about 20% of the total sales of new vehicles.
Data from the China Association of Automobile Manufacturers shows that in the first 11 months of 2020, the cumulative sales of automobiles in China was 22.47 million, of which the sales of new energy vehicles were only 1.109 million. accounted for less than 5%. This means that in the next five years, new energy vehicles will usher in a huge market increment.
According to the "Technical Roadmap 2.0 for Energy Saving and New Energy Vehicles" issued by the Chinese Society of Automotive Engineers, it is estimated that in 2035, the sales of new energy vehicles in my country will reach the total sales volume of automobiles in the whole year. more than 50% of the amount. The broad space for the continuous high growth of the new energy market has laid the underlying foundation for the valuation of related industry chain companies.
On the other hand, Tesla has taken the lead, proving to the auto industry that high-end smart cars have an overwhelming competitive advantage in new energy vehicle products, and even It also has strong competitiveness in the whole automobile products.
According to EV Sales data from the US new energy vehicle sales statistics website, as early as the first half of 2019, Tesla surpassed the global sales volume of 158,000 vehicles for the first time. Porsche (134,000 units); looking at the entire luxury brand, the sales of Tesla Model 3 in the United States have surpassed Lexus RX, the second-place luxury car in 2018, by 12,000 units. It is also the BMW 3 Series, Audi A4 and Twice as much as the Mercedes-Benz C-Class.
In 2019, Tesla sold a total of 368,000 new energy vehicles, ranking first in the world, 60% higher than the second (BYD), the market share is as high as 16.7%.
What makes the capital world crazy is that Tesla will continue to grow in 2020, especially in the Chinese market. As of the end of November 2020, according to data from the China Automobile Association, only the domestically produced Tesla Model 3 has sold 113,655 units in China.
At the same time, the three major new car forces in China, NIO, Xiaopeng and Lili, have used considerable market data to prove that they have the possibility of realizing high market expectations. sex. The leading new car force has already changed from the keynote of "surviving" last year to "selling cars to more people".
High-end smart electric vehicles, such automotive products that have been proven to be fully competitive in the market, have no value in a long-term incremental market And metaphor.
Chen Qingtai used the "magnificent industrial revolution" to interpret the subversion that new energy vehicle companies can bring. "Relevant parties predict that by 2030, China's electric vehicle production and sales will reach 15 million, and the number of vehicles will reach 80 million, and the coverage rate of autonomous driving at different levels will reach 70%." Chen Qingtai judged, "If this prediction becomes a reality, it will involve To the adjustment of energy structure, the construction of smart grid, the upgrading of transportation infrastructure, the support of the new generation of mobile communications, the adjustment and transformation of the industrial chain, the establishment of standards and regulations, and the transfer of jobs, etc., it is a magnificent industrial revolution. Every aspect They are all huge systematic projects with a long cycle and affecting the whole society."
How big is the high valuation bubble?
"Where is Xiaopeng, Weilai and the ideal stock price ceiling? I really don't know." Wan Jun said to Travel Yike (ID: carcaijing) : "You may not buy it, but you must be cautious about shorting."
Even though the stock price has doubled, many investment banks still give new energy stocks a buy or hold rating . Among them, Goldman Sachs analysts gave Ideal and Weilai buy and equal ratings, respectively, and set the stock target prices at $60 per share and $59 per share, respectively. Analysts at JPMorgan Chase rated NIO and Xpeng stocks as buys and set a target price of $50 per share for the two companies.
"As the development of the new energy industry becomes more and more clear, the new energy market still has unlimited space, and these participants are also full of imagination." All-China Federation of Industry and Commerce Li Jinyong, executive chairman of the Automobile Dealers Chamber of Commerce, told Travel Yike (ID: carcaijing), "It is possible to decline in stages, but in the long run, the market value of new energy will continue to spiral upward."
Is there a bubble in the current share price of new energy? Wu Baojun told Travel Yike (ID: carcaijing): "The current capital situation will definitely make everyone continue to chase, and the current valuation of new energy vehicle companies is still much lower than that in the future." New car-making forces such as Zhongxin Energy and Leapmotor are preparing to sprint on the Science and Technology Innovation Board to attract a new round of IPO financing.
Li Xiang, the founder of Lixiang Auto, said in an interview with Chuxingyike (ID: carcaijing): "I have achieved financial freedom, and the stock price is only for me. A number. I don't care about the stock price either, because I don't plan to sell the ideal car at all, make the product well, and run the business well. As for whether the market value is overvalued, it's not up to me to decide."
However, according to some investors, after the share price of new energy vehicles has doubled in 2020, hidden worries have gradually emerged.
According to wind data, as of December 8, 2020, the median enterprise value/revenue of auto companies in the U.S. stock market is generally 1.56 times. However, the enterprise value/income of Tesla, NIO, and Xpeng are 22.08 times, 33.9 times, and 118.58 times, respectively, far exceeding the general median of car companies.
Another investment analysis agency reminded that, given that the new car-making forces are still in the stage of expanding sales and laying capacity, and have not yet achieved profitability, their Profits are also not expected to be too high.
Auto analyst Ren Wanfu said in an interview with Chuxingyike (ID: carcaijing): "The epidemic has caused the entire industry to shrink, and it is difficult for investors and shareholders to find targets worth investing in. Under the leadership of global policies and Tesla, the prospect of new energy is visible to the naked eye, so funds naturally flow into the new energy industry, and there are more or less bubbles." Musk also bluntly said in an interview that Tesla's stock price is too high Gao: "Even if I said it myself, the stock price is too high, I said what I should say."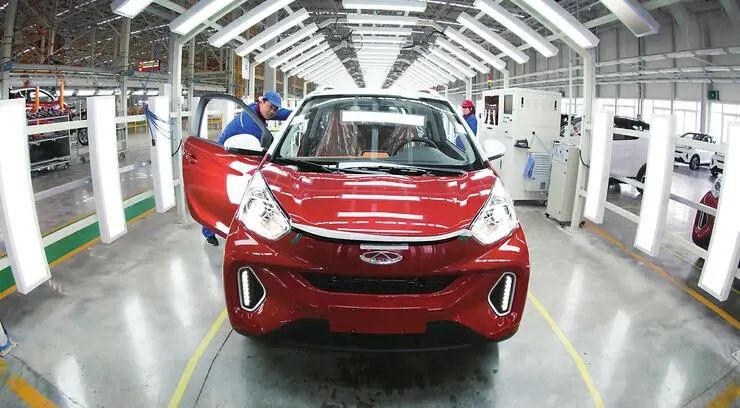 Some industry observers pointed out that the stock price of new energy vehicle companies is too frothy, and it is still unknown whether the new leading car manufacturers can have the last laugh. "Barron's Weekly" believes that factors such as the comprehensive decline of China's new energy subsidies, the intensification of the market competition environment, and the risks brought by the company's accounting problems may lead to the decline of the stock prices of several new car manufacturers in the future. "In the future, investors may have the opportunity to buy the stocks of these companies at a lower price."
"The capital bubble also helps technological innovation." Yu Yafei To travel a guest (ID: carcaijing) said, "On the one hand, the bubble has a certain role in promoting good industries, which can enhance the financing ability of high-quality enterprises, accelerate the market's attention to the industry and the maturity of demand; When it breaks down, it will also be a mirror of the demon, through the survival of the fittest, it will breed the best in the industry, and it will also attack the blind speculators."
(Note: Yang Fan, Wan Jun , Li Cheng are pseudonyms)
This article was originally published in the "Special Report" of Caijing magazine on January 4, 2020
Special statement: The content of the above article is only Represents the author's own views and does not represent the views or positions of Sina.com. If you have any questions about the content of the work, copyright or other issues, please contact Sina.com within 30 days after the work is published.
Article Url:https://www.liaochihuo.com/info/656479.html
Label group:[stock] [fund valuation] [new energy vehicles] [Car] [electric car] [Tesla] [new energy] [stock market value] [stock valuation] [Xiaopeng] [new energy industry] [Xiaopeng Motors] [Enterprise market] [nio]