February 14, 2012, Western Valentine's Day, Beijing, China. Have you figured out how to spend it?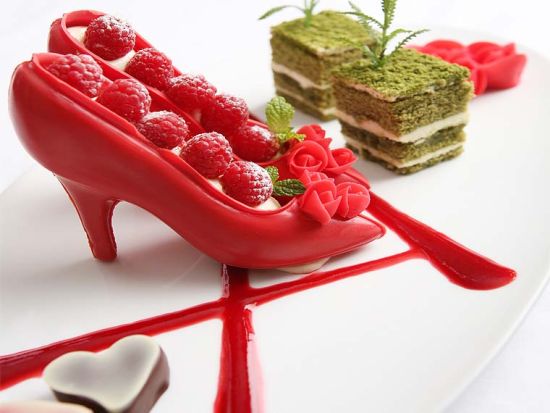 Park Hyatt
Park Hyatt
Park Hyatt Beijing Liang offers a candlelit dinner. Located on the 66th floor of the Park Hyatt Hotel, with the best view overlooking the city of Beijing, the German chef offers a sea and land meal. Starter: Sashimi, Alaskan King Crab and Shrimp Cocktail Salad with Rose Dressing, Sweet
Related company stock trends
Wangfujing Gem A Start romance. Soup: ginseng, oyster, scallop, safflower and old chicken soup, slowly warming up the love. For the main course, slow-roasted New Zealand venison served with pistachio crisp, mushroom and blueberry sauce, or Australian grain-fed beef tenderloin with Boston lobster. A sweet platter as an after-dinner dessert with possible surprises. Sommelier Li Meiyu paired the dishes with wine, rosé sparkling wine with appetizers, Provence wine with soup, and two red wines from New Zealand and Australia with the main course. 15% service charge of RMB 2699 per couple, including a romantic Valentine's Day bouquet gift box. For wine pairing, 15% service charge will be charged at RMB 3399 per couple.
Qin Tang Chinese Restaurant at Hilton Wangfujing" align="middle" border="1" />

Hilton Wangfujing Qin Tang Chinese Restaurant

Qin Tang Chinese Restaurant at Hilton Wangfujing has prepared a three-course Chinese meal with selected sparkling wine, combining Chinese and Western styles. The dishes will be presented on tableware specially made for Valentine's Day. RMB 1188 + 15% service charge per couple. If you have more money in your wallet, you can consider a special luxury eight-course romantic wine pairing dinner with private top car transfer + spa treatment + private butler service of "Beauty River Private Night". After the meal, stay in a warm and luxurious suite by Hilton Wangfujing, and the next day Offers sweet breakfast for two with champagne. 8888 yuan + 15% service fee per couple, up to two reservations per day (February 10th to 19th)
Traders Hotel
Traders Hotel is always price-competitive among Beijing's hotel restaurants, suitable for men who are nervous but want to spend their Valentine's Day officially. Its Sanjiang Café offers set menus for two, two-hour free-flowing red wine and exquisite gifts. 858 yuan per couple, net price. Every hotel has a "Private Valentine's Day Package" bar, which includes staying in a business suite that night, a package for two in the suite, a bottle of French sparkling wine, a box of chocolates, and a rose. 1988 yuan per couple, net price. Customers who purchase the above two packages can stay in the hotel's deluxe double room at a special price of RMB 808 net. Customers who pay the full amount before 17:30 on February 13 to purchase the private lover package and choose to stay in a hotel room at a discounted price will receive a buffet breakfast for two at Sanjiang Cafe the next day worth 390 yuan. Thai chefs combine lovers' meals into a balanced appetizer: Crispy Spring Rolls with Spicy Sauce, Green Papaya Salad with Shredded Shrimp and Sticky Rice Balls, Masman Chicken and Potato Curry, Spicy Stir-fried Water Spinach, Stir-Fried Thai Yellow Curry Prawns, Winter Yin Gong, Coconut Ruby. RMB 388 per couple (two glasses of selected red wine) / RMB 488 (one bottle of selected red wine)
Joy Plaza
Pie House sincerely designs a romantic dessert Berry Mousse: Strawberry Raspberry Mousse Valentine's Day Limited Edition assortment. Strawberry Frozen Cheese Mousse and Raspberry Condensed Milk Mousse, the love clover made from the combination of the two flavors, is suitable for two people to share in the world. Strawberry Frozen Cheese Mousse is made with fresh baby strawberries, Australian cream cheese and whipped cream. Raspberry condensed milk mousse cake, choose the best raspberry juice to condense into mousse, cover the condensed milk mousse, sponge cake bottom, sweet and sour taste. 189 yuan/box, 1 pound, 6 inches (February 12Day-15) (Editor in charge: Zhong Hui) Share to:
Recommendations related to this article
Valentine's Day set menu Valentine's Day menu Shanghai Valentine's Day Restaurant Valentine's Day set name Valentine's Day set Beijing TV Food Map Guangzhou Valentine's Day Good Places Hong Kong Food Map How to cook Valentine's Day food

Article Url:https://www.liaochihuo.com/info/654725.html