Combined with comprehensive factors such as R&D strength, shipments and revenue performance, according to the statistical analysis of Chaodian Think Tank, currently Hikvision, Sunny, Tongzhi Electronics, Lianchuang Electronics, Desay SV , Oufei Zhilian, Huawei, Jingwei Hengrun, Guangzhou Jinghua, Qiu Ti Technology and other manufacturers are the top 10 global car camera manufacturers, divided into three camps.
The era of car multi-camera
From "Car Madman" Since Musk proposed the pure vision theory, the camera gradually became the protagonist of the visual perception system. Coupled with the cost advantage compared to lidar, the use of new smart car cameras is rising.
Many new energy vehicles are equipped with 5-9 cameras, and some have 11 or even 15 cameras.
According to authoritative sources in the automotive industry, autonomous driving is classified into six levels, L0-L5. The dosage of L0 grade is 1; the dosage of L1-L2 is 4; the dosage of L3 is 8; the dosage of L4-L5 is 12. On the other hand, according to the continuous optimization of smart car functions, after L4-L5 become mainstream models, the average installed amount of in-vehicle cameras will further increase. It is expected to reach 15 by 2030.
As the mobile phone market gradually solidifies, optical manufacturers are looking for new exciting points. Subdivisions such as smart cars, smart security, and whole-house intelligence have become new lens points. Because users have strong capital and large demand, the smart car industry is the most promising.
According to some camera suppliers, "The automotive field is a battleground. Because of the long verification cycle of vehicle regulations, the safety and stability of product quality are required to be higher. 2022 The competition will intensify in 2020, and there will be leaders and laggards on the track."
The Chaodian Think Tank estimates that, including fuel vehicles and new energy vehicles, bicycles will be equipped with cameras in 2025 The quantity is 6.5 pieces. Assuming global car sales of 100 million units, global car camera sales will reach 650 million in 2025.
Preemption
8M Heights
Self-developed The ADAS system is currently an important criterion for judging the strength of each complete machine manufacturer. As the most important visual sensor, in-vehicle cameras in various ADAS configurations continue to be advanced, with pixels ranging from 300,000 to 2 million, and then to 8 million .
Compared with the more traditional Tier 1 automobiles, the new car-making power group is obviously more radical in the adoption of new products and technologies, and the update and iteration speed is faster .
At the Guangzhou Auto Show at the end of 2021, Xiaopeng Motors exhibited the SUVG9 model, the highlight of which is that the sensing hardware is equipped with a total of 12 cameras, including front binocular 8M cameras.
Coincidentally, in early 2021, NIO's first sedan, the ET7, is expected to be released in 2022. Quarterly delivery. ET7 is equipped with a self-developed NAD system, equipped with 7 8M cameras, supplied by Lianchuang Electronics. Weilai claims that this is the world's first 8M self-driving high-definition camera.
However, the on-board 8M camera is truly mass-produced globally. It is the 2021 Ideal ONE delivered in June 2021. The car is also equipped with 8M. Self-driving cameras.
Xiaopeng Motors exhibited its new SUV G9 model at the Guangzhou Auto Show, equipped with the latest XPILOT4.0 assisted driving system. At the level of perception hardware, it is equipped with a total of 12 cameras. Front binocular 8M camera.
The JK 001 launched on April 16, 2021 is equipped with the ZAD automatic driving assistance system as standard. In terms of perception hardware, it is equipped with seven 8M long-range high-definition cameras.
As the highest standard for current industry applications, the vehicle-mounted 8M camera will successfully enter the fast lane in 2021. The current leader is Sunny Optical, whose 8M car camera has been successfully mass-produced.
The market presents a situation of "one superpower, many strong". Although the top 10 car camera players have all tested the water 8M, but in the end, there may be no more than 5 companies that can actually achieve mass production.
Chaodian think tank Wang Huan said, "It will start in 2021, break out in 2022, and mature in 2023. In terms of the development of automotive intelligence, the sub-industry chain of 8M cameras will last for three years. Time is enough to form a track. Players who do not enter during this period will not have another chance."
A senior sales manager of a line of cameras revealed, " In fact, only Lianchuang Electronics and Sunny Optical in the entire industry have passed the certification of Mobileye, which represents authority and safety. The market chaos is that many manufacturers blindly pursue low-cost, Starting with a good price war, but ignoring the importance of car regulations, the potential risks are high."
Another head optics company executive's consideration The standard is even stricter. "Only one car-standard 8M camera will be delivered in real mass production at the terminal in 2021, and that is the 2021 ideal ONE. Those who do not follow the mass production of the model are bragging."
This is a knockout, starting in 2022.
Tier 1 vs. Tier N
From the analysis of the attributes of the top 10 manufacturers, professional optical lenses and automobiles Tier1 basically each account for half of the country.
A senior person in charge of an optical manufacturer believes that "the visual perception system is the most important feature of a smart car. Just like the original mobile phone, the screen changes relatively. There will be less, but high-pixel camera equipment must be the excitement of the car, and it is also a place full of variables. In this regard, especially in the supply chain of lenses and sensors, professional optical manufacturers have obvious advantages." p>
The 8M camera on the car means that the on-board chip needs to have enough computing power to calculate and process more data. Therefore, the emergence of more and more high-power autonomous driving chips on the market is also a major reason for the increase in the number of on-board 8M cameras.
In recent years, the development of vehicle sensors in 8M has been ahead.
For example, as early as the end of 2019, OmniVision launched two 8-megapixel automotive-grade image sensors, the OX08A and OX08B.
A person in charge of the automotive business department of a sensor manufacturer who has been in close communication with the supply chain and the whole machine plant all the year round told the watcher, " Now Tier1 There are also many self-made modules, and they often have other products packaged and sold, which has certain advantages. Tier2 only works as a module, and the advantage is not so obvious in the case of a small amount. "
However, he also said that from the point of view of many OEMs setting Lianchuang Electronics and Sunny Optical as fixed-point units, /span>Tier2 is better at professionally and more easily recognized by the industry.
With With the development and competition of the smart car industry, OEMs who have long accepted the influence of Internet thinking have strengthened their ability to control the supply chain. People with many years of experience in the automotive industry said that the supply relationship has now changed from "linear" to one "Reticular" is more likely to develop to "spherical" in the future.
That is to say, the concept of Tiers will be It is more blurred, and the most suitable product supply will be seamlessly connected.
Therefore, now, regardless of Tier 1 or optical manufacturers, everyone is on the same starting line.
Car Cameras
TOP 10
1. Sunny Optical
For more than 30 years, the company has grown at a rate of more than 10 times per decade, and has been awarded the title of "Sunny Optical" for 6 consecutive years. Fortune "China Top 500 List", the first time in 2020 to be among the top 500 Chinese enterprises.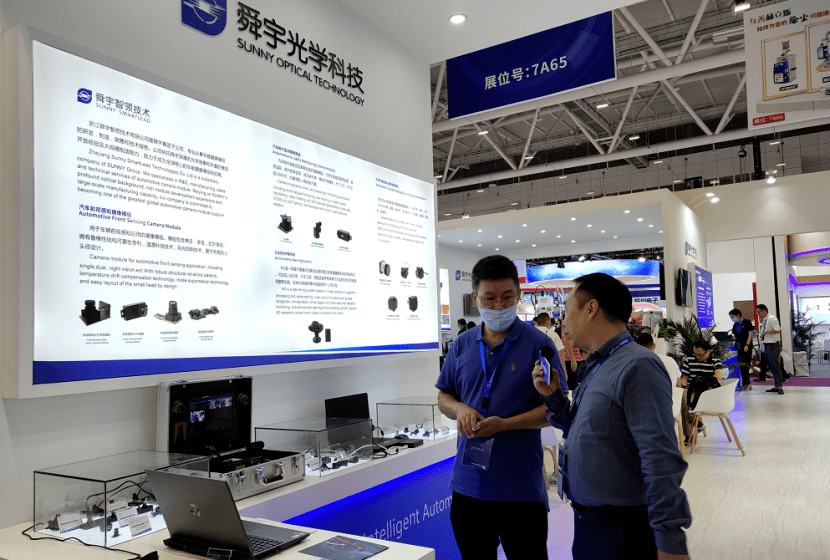 Sunny Optical said, In the vehicle business, it has completed the research and development of the deep vision ranging vehicle module and the miniaturized external camera display vehicle module in the first half of 2021. At the same time, the forward vision perception The 8-megapixel vehicle module, driver monitoring (DMS) vehicle module and occupant monitoring (OMS) vehicle module have been mass-produced to many well-known customers.
2. Lianchuang Electronics
was established in 2006 and listed on the Shenzhen Stock Exchange in December 2015 Backdoor listing on SME board (stock code 002036).
Lianchuang Electronics focuses on developing new optical and optoelectronic industries such as optical lenses, image modules, and touch display devices, investing in and cultivating electronics In the audio and chip industry, the company's products are widely used in smart terminals, smart cars, smart homes, smart cities and other fields. area.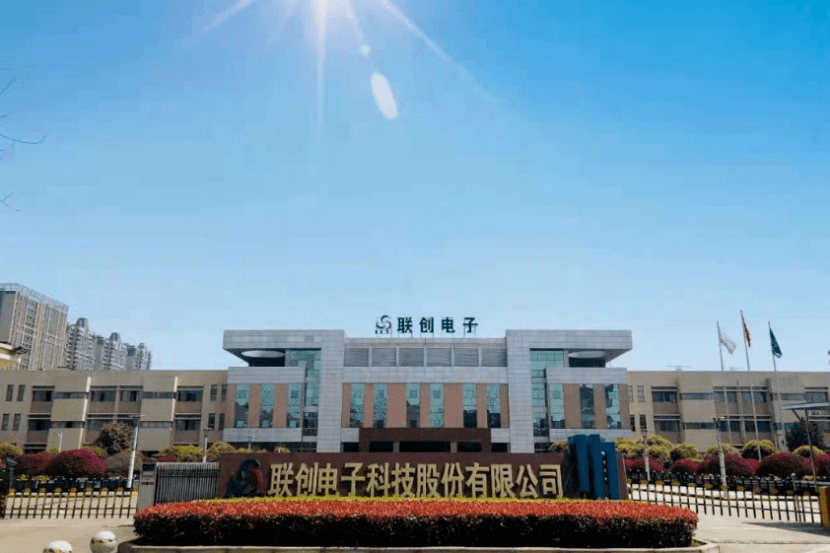 Lianchuang Electronics is a recognized technology in automotive lens and modules flow. At the end of 2021, Lianchuang Electronics will continue to make efforts in the vehicle field and establish a wholly-owned subsidiary Hefei Zhixing. It is reported that after the project is put into production in 2025, the R&D and production capacity of 50 million vehicle lenses and 50 million vehicle image modules will be added.
3. Qiu Ti Technology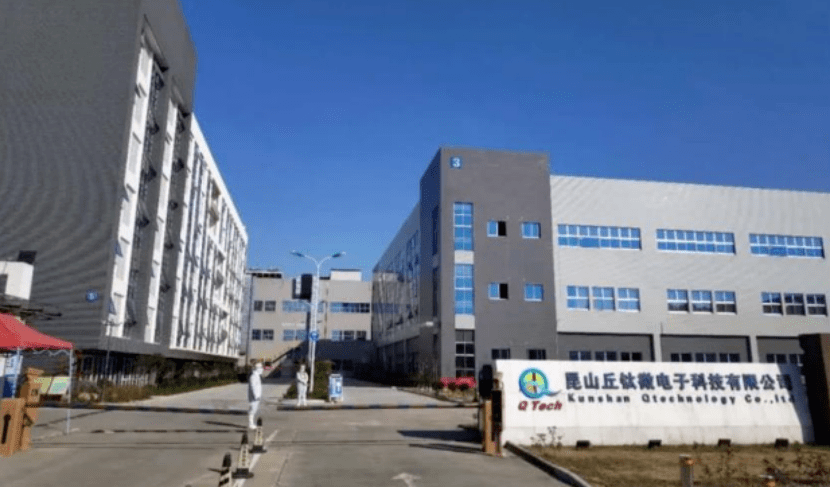 In the automotive market, Qiu Ti's main strategy is to cut into the supply chain through two modes of cooperation with Tier 1 customers or obtaining the designated production qualifications of new power depots, covering ADAS, smart cockpit and surround view. The mid-to-high-end products of the lens have been supplied to domestic auto brands such as Xiaopeng, Lynk & Co, Jikr, and Lantu.
4. OFILM
In the next five years, the company will focus on the smart car business as a key business field, from R&D, Market sales, production, etc. will increase resource allocation in an all-round way, and strive to achieve industry-leading revenue scale of smart car business by 2025.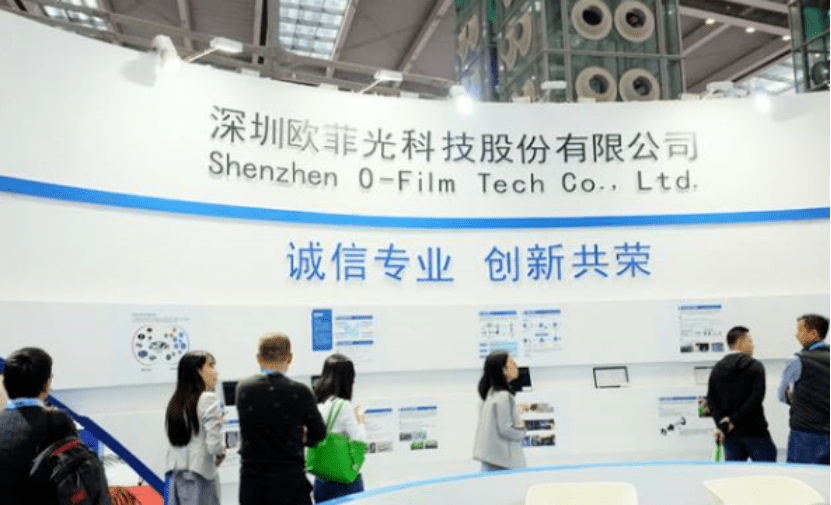 OFILM revealed that the company will rely on its technological advantages in the field of optics and optoelectronics to deeply deploy autonomous driving , body electronicsAnd instrument central control, based on optical lenses and cameras, extends to millimeter-wave radar, lidar, head-up display (HUD) and other products, enriching the product matrix layout.
5. Hikvision
yes Video-centric smart IoT solutions and big data service providers.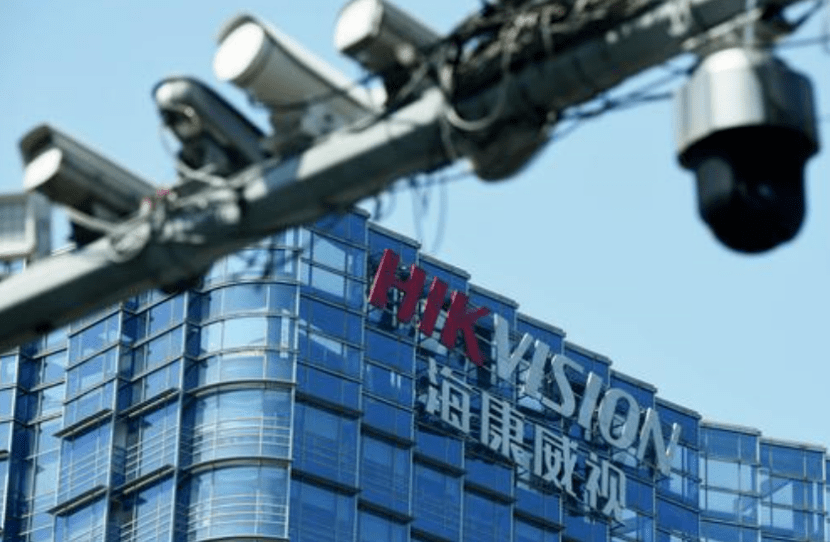 In May 2010, Hikvision was listed on the SME board of the Shenzhen Stock Exchange (stock code 002415).
At present, the company's automotive electronics business focuses on the field of intelligent driving, with video sensors as the core, combined with radar, AI, video analysis and processing and other technologies, to provide passenger cars and commercial vehicles. Vehicle OEMs, dealers and operators, and consumers provide independent software and hardware system solutions.
6. Desay SV
is one of the world's leading automotive electronics companies, continuing to invest and focus on electronics It focuses on the integration of three major fields of intelligent cockpit, intelligent driving and connected services.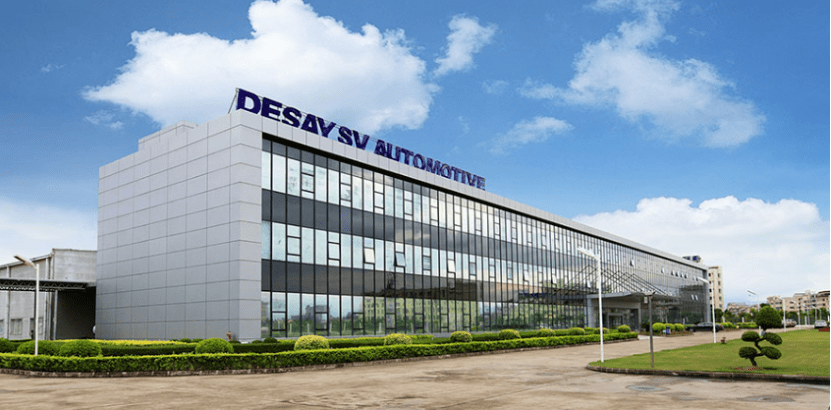 Currently Desay SV works with Volkswagen Group, Toyota Motor Corporation, Mazda Group, Volvo Cars , FAW Group, SAIC Group, Geely Automobile, Great Wall Motor, GAC Group, Chery Automobile, Weilai Automobile, Xiaopeng Automobile, Ideal Automobile and other domestic and foreign automobile manufacturers have established good cooperative relations.
7. Huawei
Since its debut as a smart car incremental component supplier at the Shanghai Auto Show in 2019, Huawei has repeatedly Speak out and emphasize not to build cars and help car companies build good cars.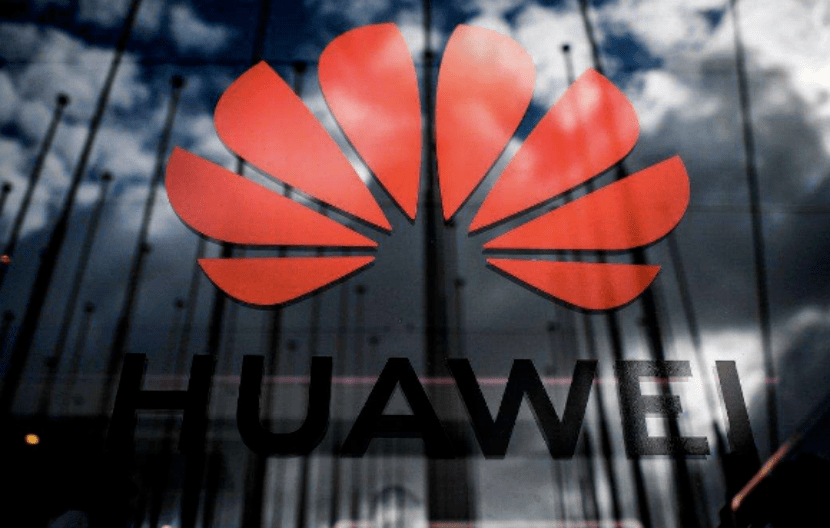 According to the degree of independent development of different car companies, Huawei provides three main modes of cooperation : First, as a component supplier, it provides car companies with smart components such as lidar and AR HUD; second, as a platform supplier, Huawei provides underlying hardware, algorithms, and development platforms, and car companies build overall solutions independently; third, As a full-stack solution provider, we have in-depth cooperation with car companies to provide overall solutions for smart cars.
8. TTE (Xiamen Tongzhi Electronics)
The headquarters was established in Taiwan in 1979.
TTE's main products include reversing radar, anti-theft device, car camera, body control system, driving recorder, tire pressure detection system, intelligent interior rearview mirror and other automobiles Professional electronic products, has become the supporting supplier of dozens of domestic and foreign automobile manufacturers such as Ford, GM Global, Dongfeng Nissan, France Deno, Shanghai Volkswagen, Great Wall Motors and so on.
9. Jingwei Hengrun
Long-term supply to well-known domestic and foreign vehicle manufacturers and first-tier suppliers, product types Including intelligent driving electronics, intelligent networking electronics, body and comfort area electronics, chassis control electronics, new energy and power system electronics, etc.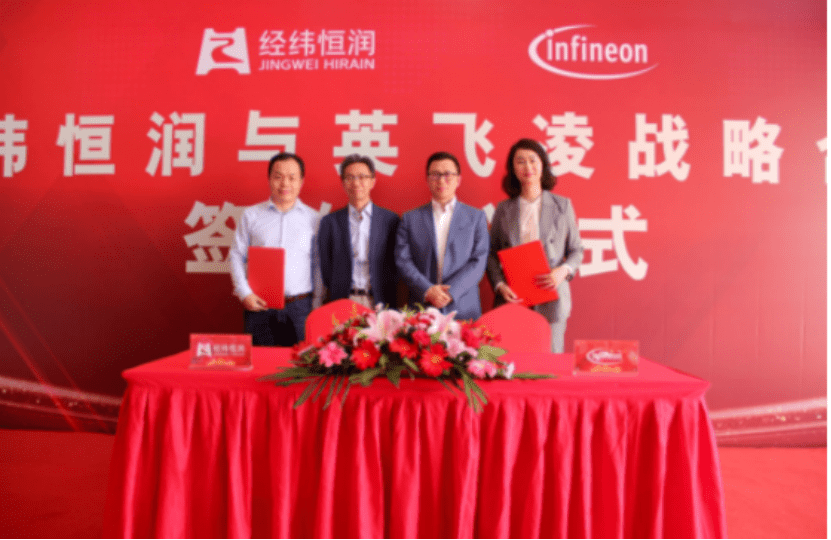 At the same time, Jingwei Hengrun, according to the customized needs of the new vehicle model projects of OEMs, develops Customized development services for automotive electronic products have served FAW Group, SAIC Group, BAIC Group, Jiangling Motors, BorgWarner and other customers.
10. Guangzhou Jinghua
Founded in 1997, it is a national high-tech enterprise with a provincial engineering research center And provincial enterprise technology center, it owns two overseas subsidiaries of German BRESSER and American EXPLORE SCIENTIFIC and three domestic subsidiaries, and has more than 40,000 square meters of production bases in Guangzhou and Kunming.

At present, the company's main cooperative customers are GAC, BYD, BAIC, Changan Automobile, Zotye Auto, Geely Auto, Great Wall Motor Group, etc. Return to Sohu, see more
Article Url:https://www.liaochihuo.com/info/653930.html
Label group:[new energy vehicles] [Car] [Smart car] [unmanned] [in-vehicle cameras] [car manufacturers]