Beijing native Shao Qingxiao is a female investor.
Since the mid-1980s,
she has invested in stocks in London, Hong Kong, Tokyo and New York,
handled hundreds of stocks.
In 2000, he started a business in Shanghai, opened an investment company,
and bought a three-story old house on Xingguo Road.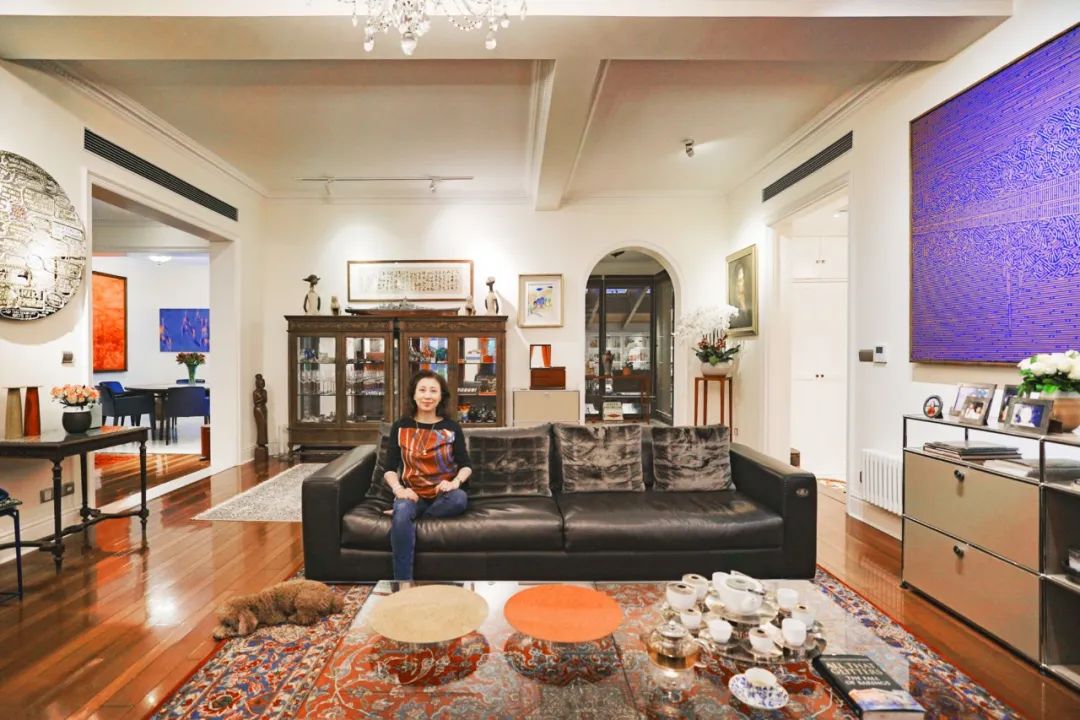 In Shao Qingxiao's home in Shanghai,
there are many design furniture and works by more than 20 artists ,
She said that she is not a real collector,
Since she started working, what she wanted most was to make more money.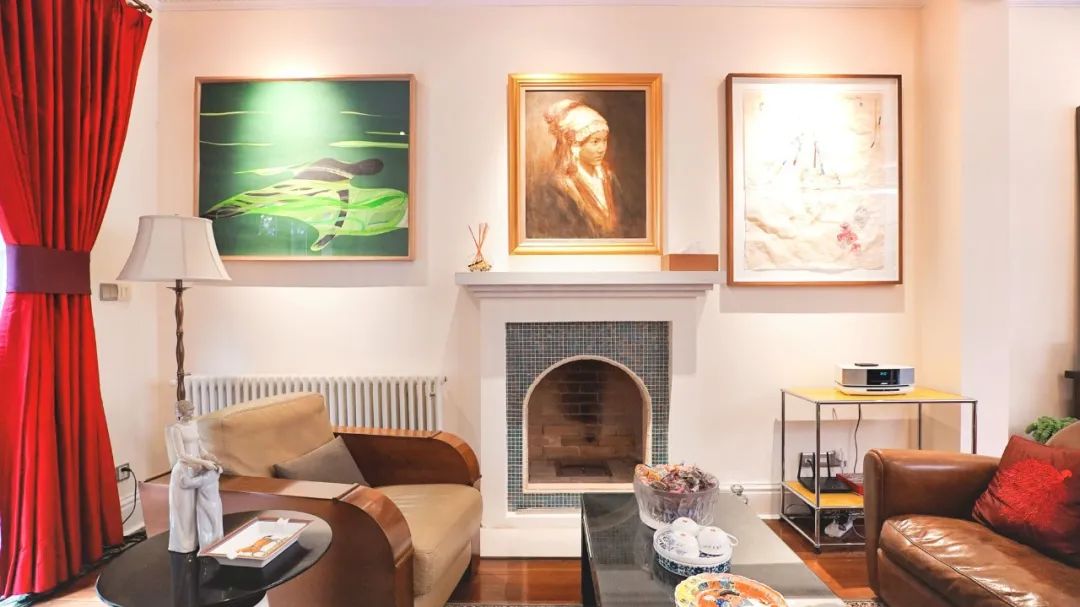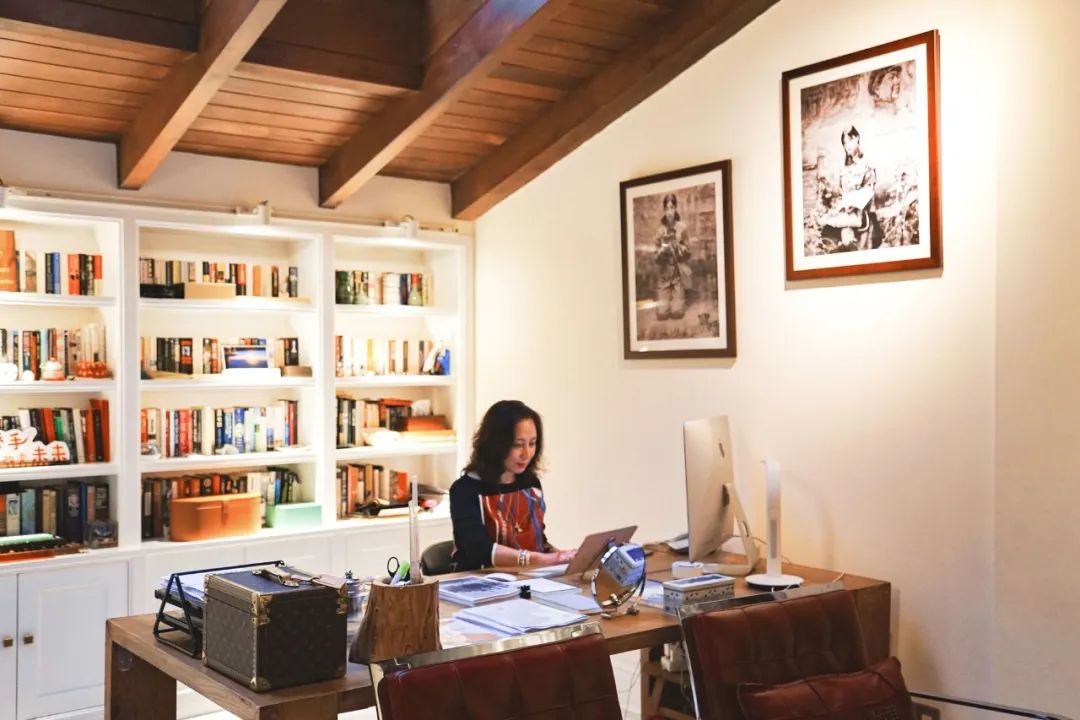 The artwork in her house,
90% of them are bought from charity auctions,
support their favorite young artists,
and sponsor college students to teach in poor and remote areas,
In the past 8 years, it has affected about 1 million children in China.
She said, "I have two unfulfilled ideals in my life:
to raise more money for my children and education;
to find it sooner My love."
Readme Shao Qingxiao Editor Wang Weila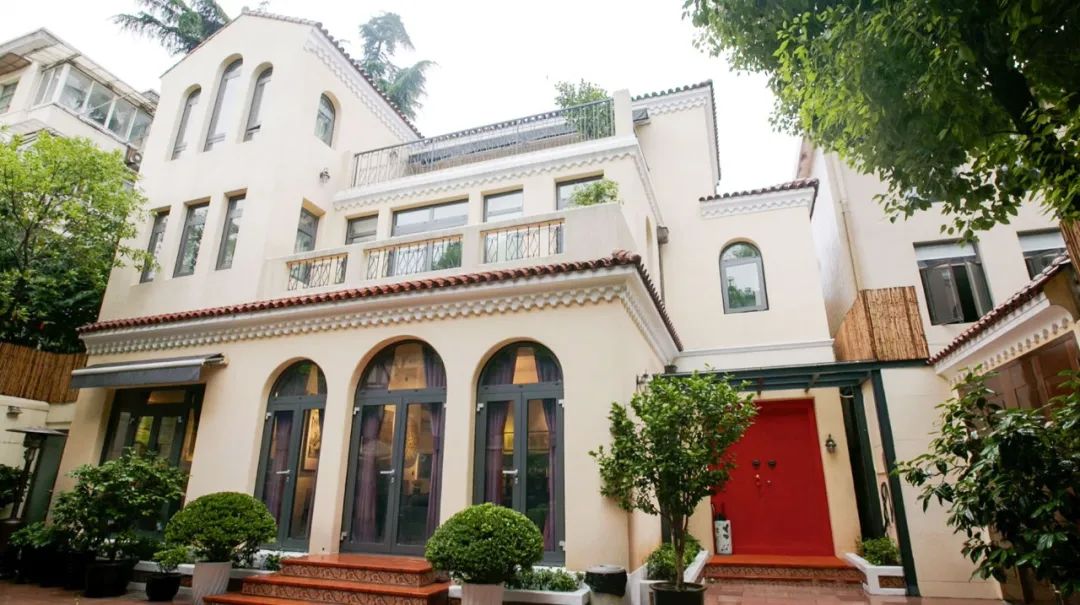 I was born and raised in Beijing. In the past 30 years, I have only done one thing, that is, investing in stocks.
In the 1980s, there was no stock market in China. When I graduated from university, I was very lucky to join an investment bank in the UK as a management trainee. Sent to Hong Kong and Japan, where he worked as a runner and trader in the stock exchanges there.
In the late 1980s, I experienced the bubble economy era in Japan and witnessed hundreds of millions of dollars in stock trading every day. At that time, I was determined to be the best trader, so I worked very hard. Every day from 7:00 a.m. to 7:00 p.m., I dealt with 20-30 stocks, and remembered all the numbers. Later, I returned to work in the London headquarters of a British investment bank to gain more experience in the stock market.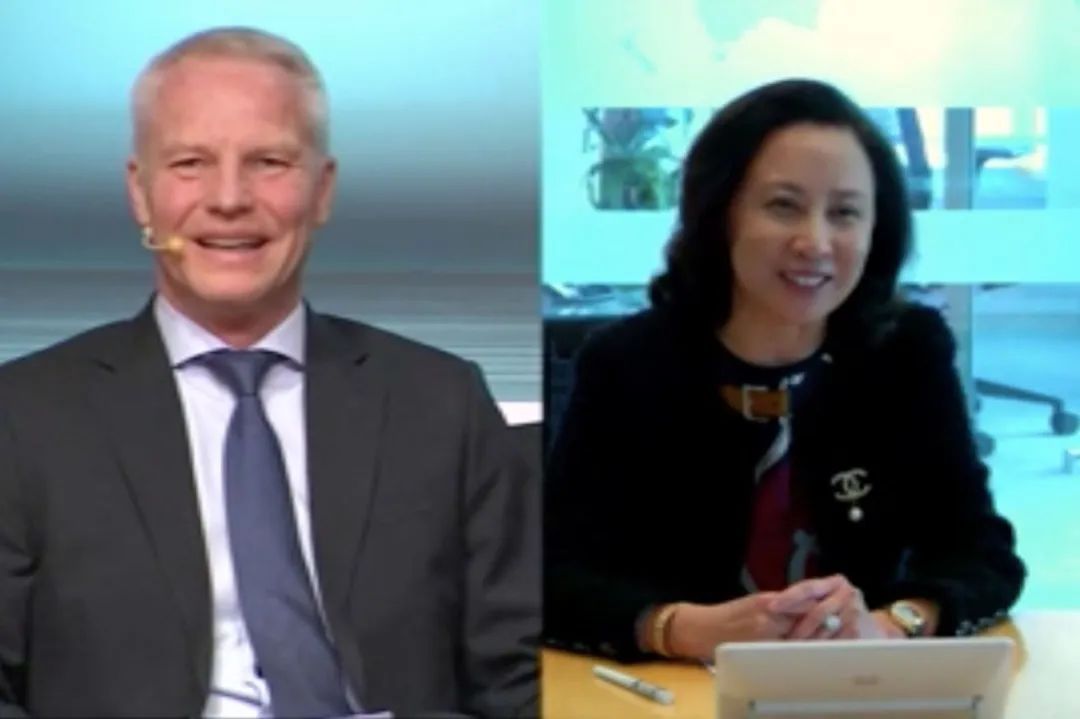 In April this year, Shao Qingxiao talked to the manager of the Norwegian Central Bank
In 2000, I started a business in Shanghai , has its own asset management company, handles hundreds of stocks, and has an annual income growth of 10%, and has also settled in Shanghai.
My definition of a good stock is investing in the highest quality companies over the long term, such as technology stocks, consumer stocks, and pharmaceutical stocks. If it goes down, I will wait until I make money.
Others say that I am a female stock god, but I don't dare to be. Maybe it's just patience and perseverance, more than others.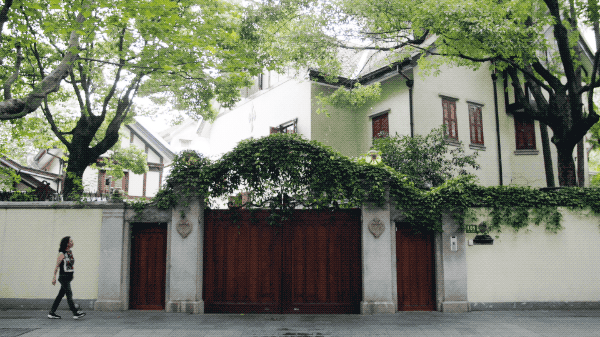 Old house renovated by a female investor
After arriving in Shanghai, I went to Xingguo Road and Hunan At the junction of the road, I bought this old house with an area of ​​about 400-500 square meters, plus a yard of about 600 square meters.
I like Hunan Road, Xingguo Road, Wukang Road, Gao'an Road, Gaoyou Road very much. I walk alone in these streets almost every day to feel its history, and look at some young people. what to do.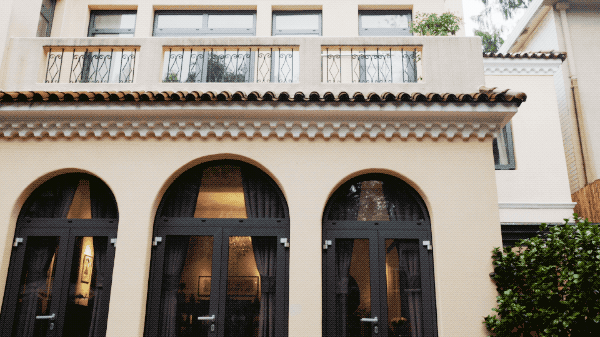 I have redecorated the house. It was built by a Spanish architect in the 1920s and the exterior has been restored to its original form.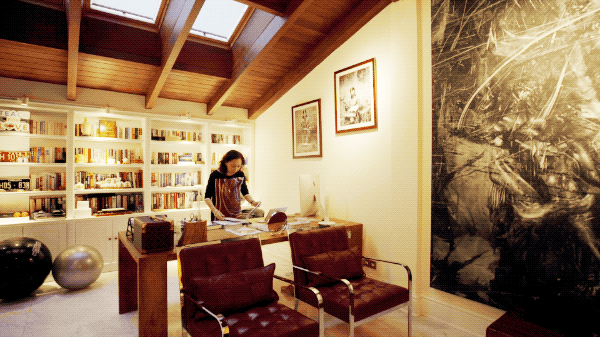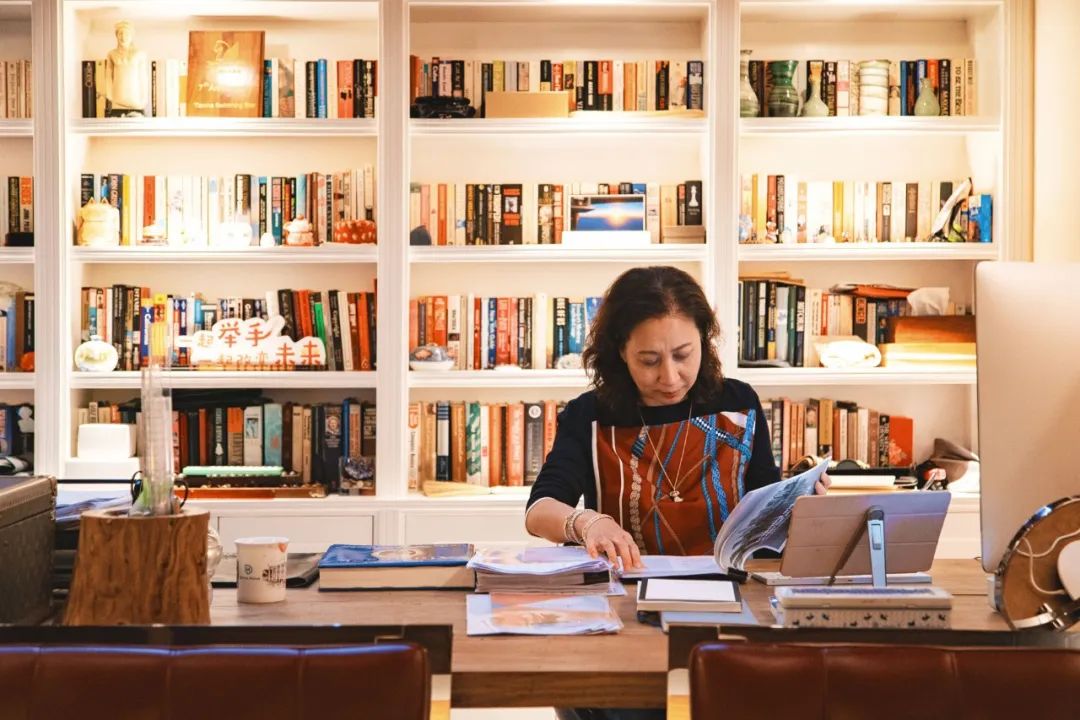 The first one to rebuild this house Consider, I hope to have a very comfortable study of my own. This is where I've stayed the longest, working, studyingBooks, sometimes from 8 am to 8 pm, sit in there for 12 hours.
My hobbies are reading and listening to books, with an average of 150-200 books a year, and I have read more than 2,000 books in more than ten years. Most of the time in a person's life may be smooth; when I encounter difficulties, reading makes me very calm and gives me a lot of wisdom.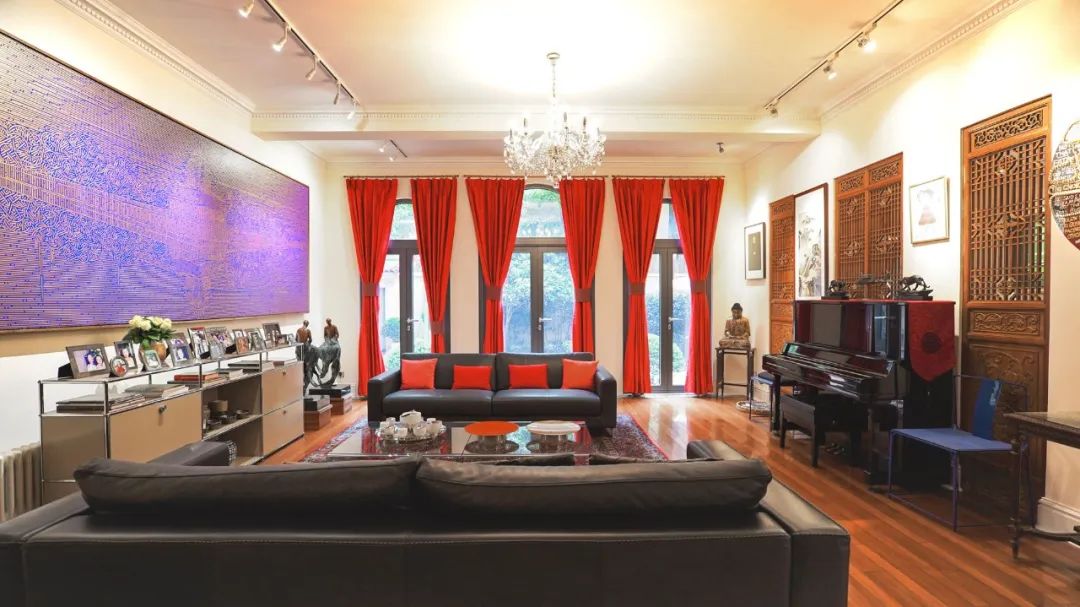 There are two living rooms in the house. One is a friend who comes to entertain friends.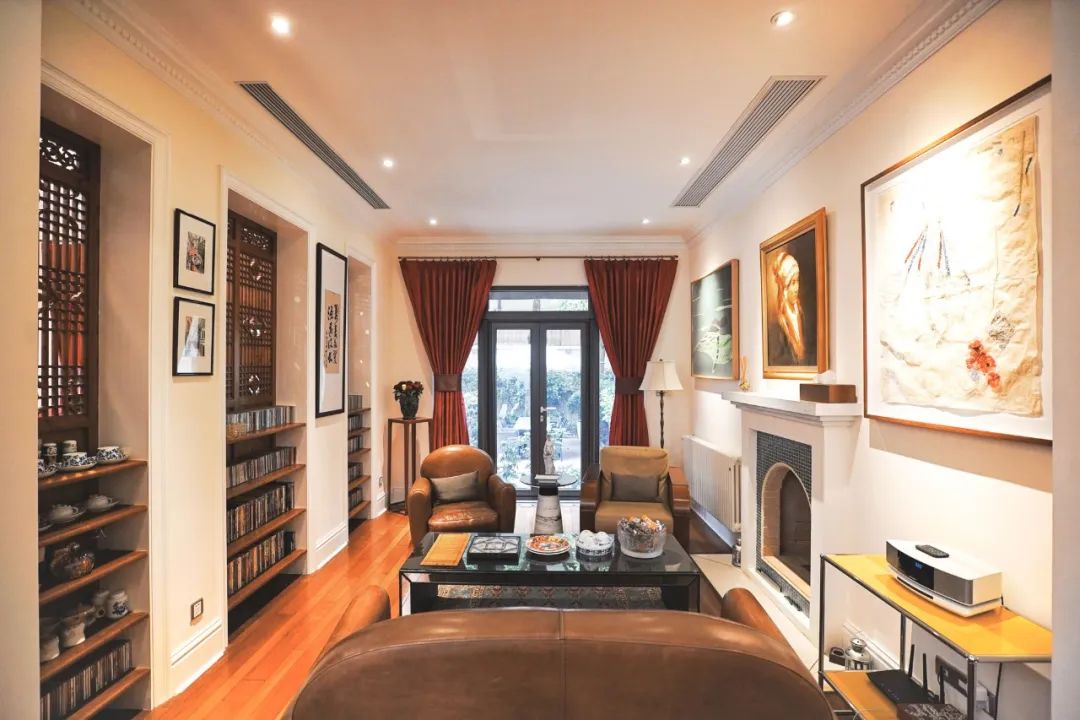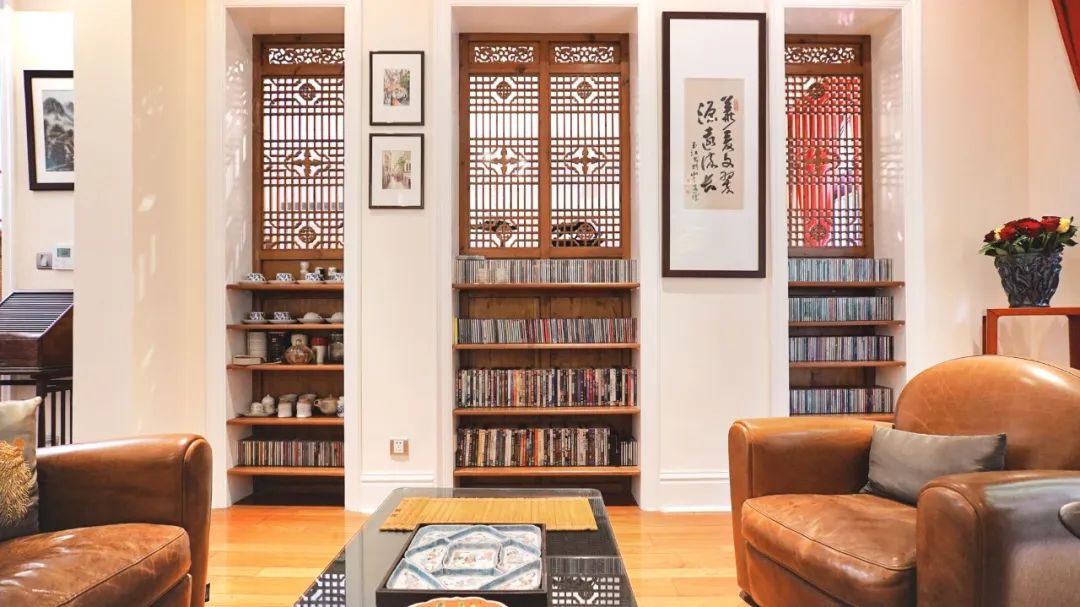 Another one, when I just moved Coming to Shanghai, my eldest daughter is only 3 years old and my youngest daughter is 1 year old. I hope there is a space on the first floor for them to play, and the children can run around.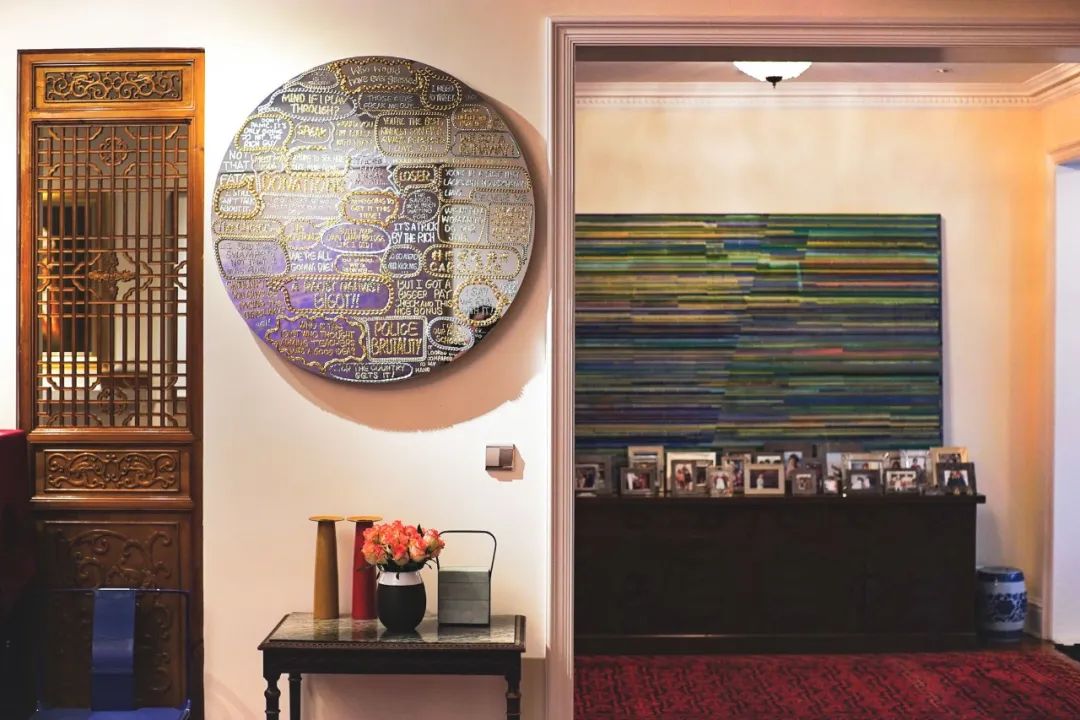 In terms of soft furnishings, there are "up and down" works in every part of the home. Designer Jiang Qiong'er and I are very good friends. In the past ten years, I have seen her focus on bringing Chinese handicrafts to the world, which moved me very much. Every piece supports them whenever given the chance.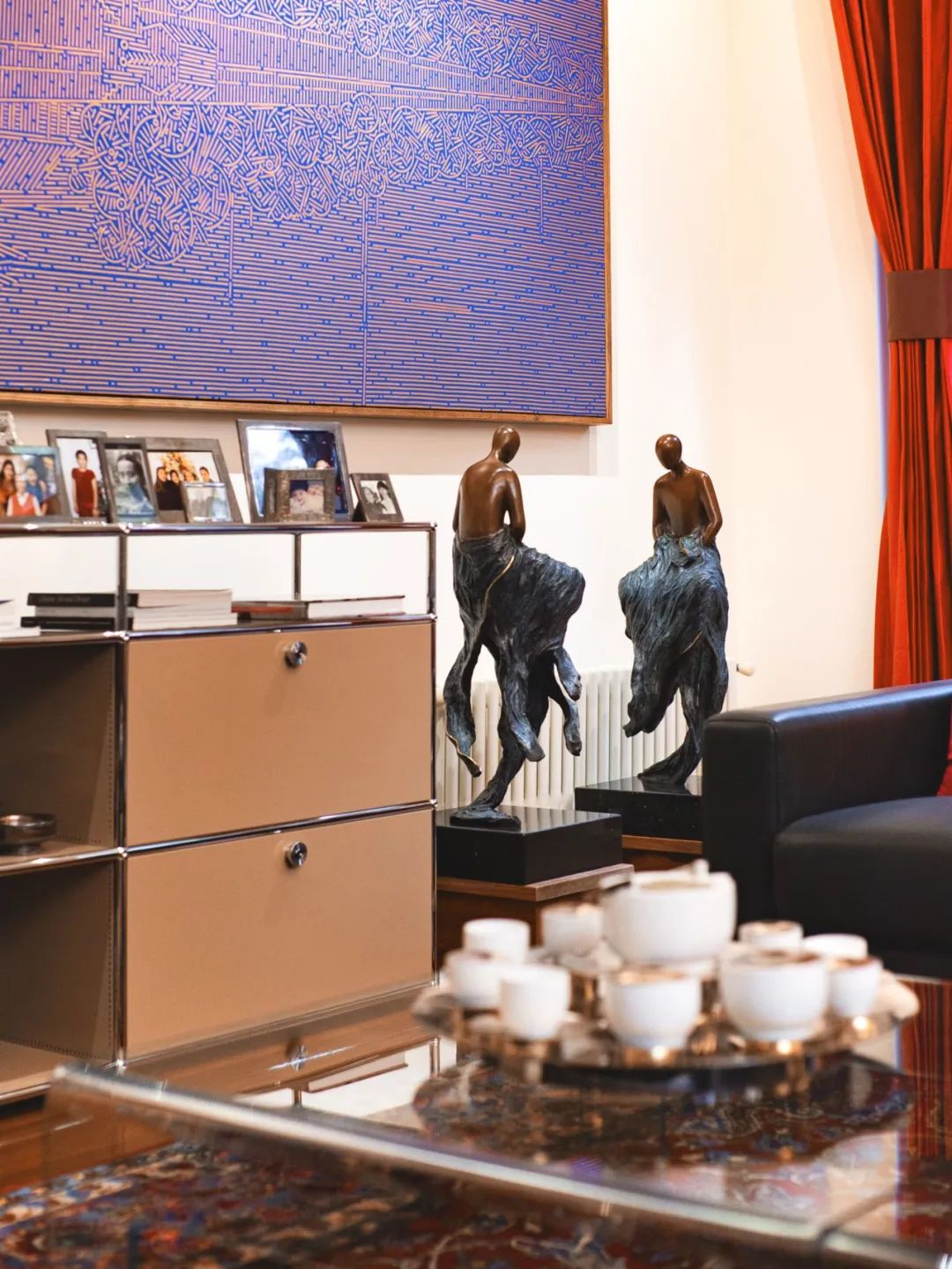 There are also several Swiss USM cabinets, which are made in the form of assembly and combination, and there are many galleries and art galleries. I also like it very much.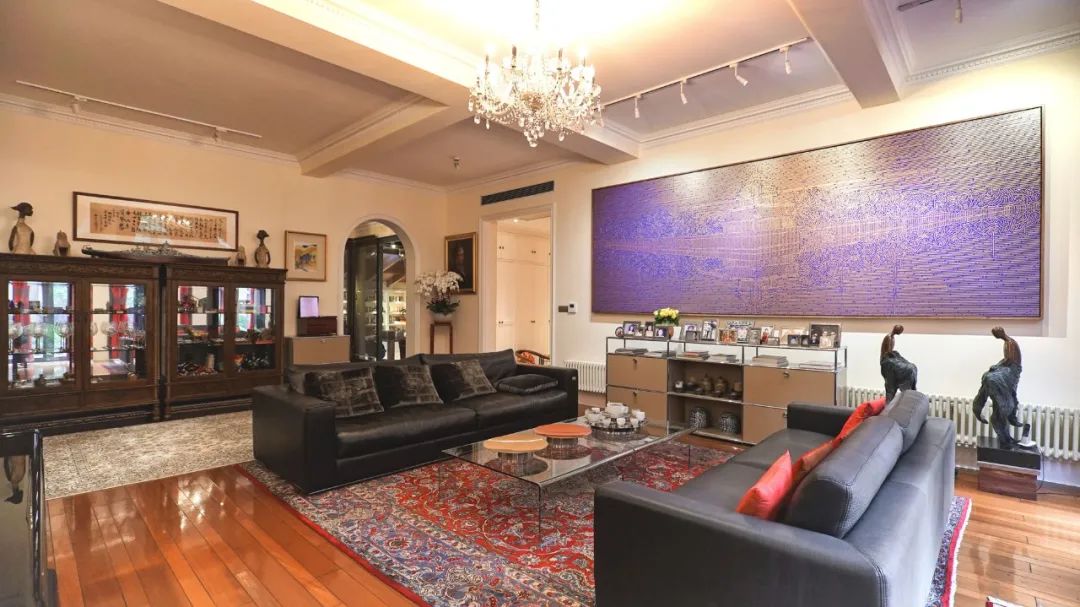 The carpets are all my good friends, Qin Yan, the largest old carpet collector in China, collects them from Iran every year. Some are in my house.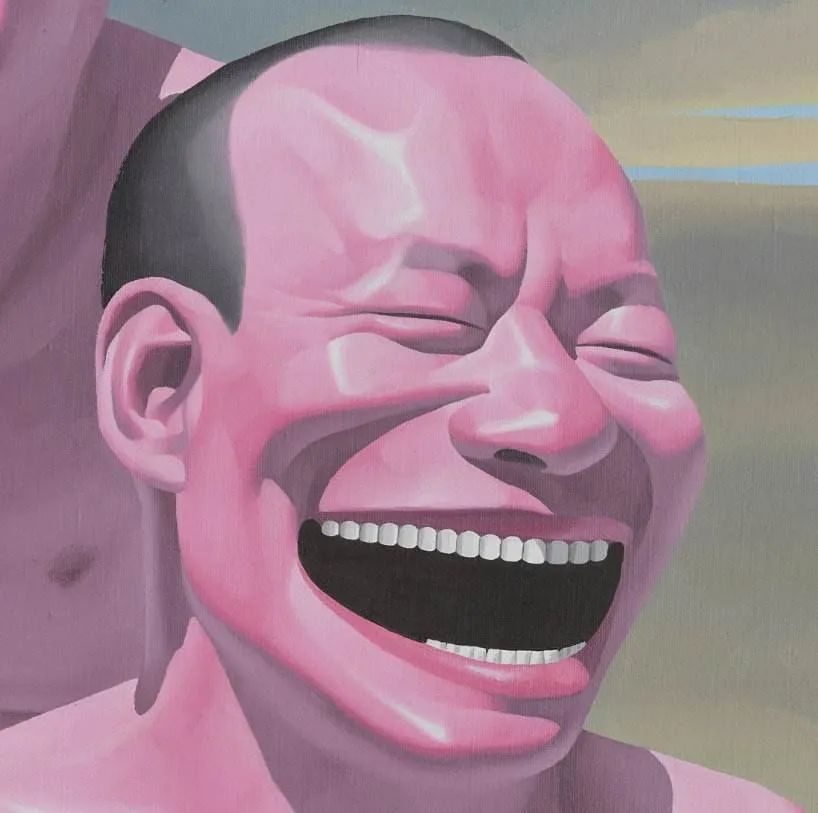 Spontaneous Art Collection
The first artwork I collected was in Hong Kong in 1997 Bought it from Schoeni Gallery at , this untitled painting by Yue Minjun. The picture is of his iconic head, smiling so much that all his teeth are exposed.
I like this picture very much, because I myself like to laugh very much, and I think a smile will bring us a lot of luck. It is because I like to laugh that life is not so bad.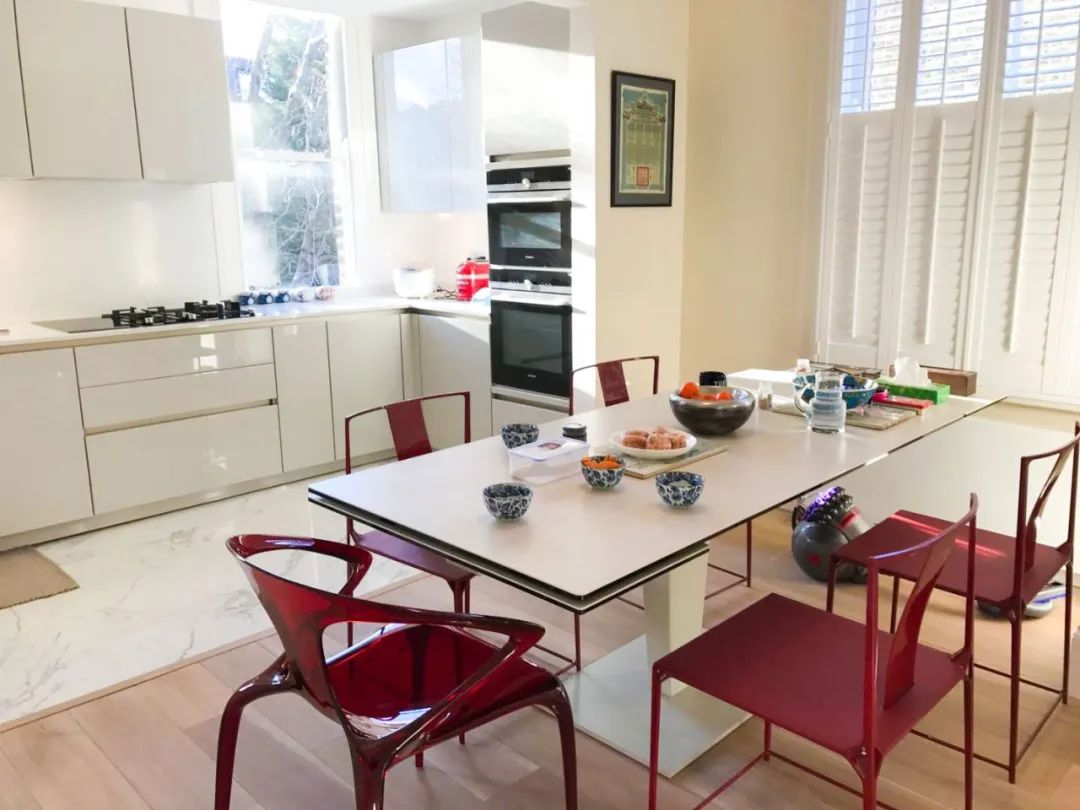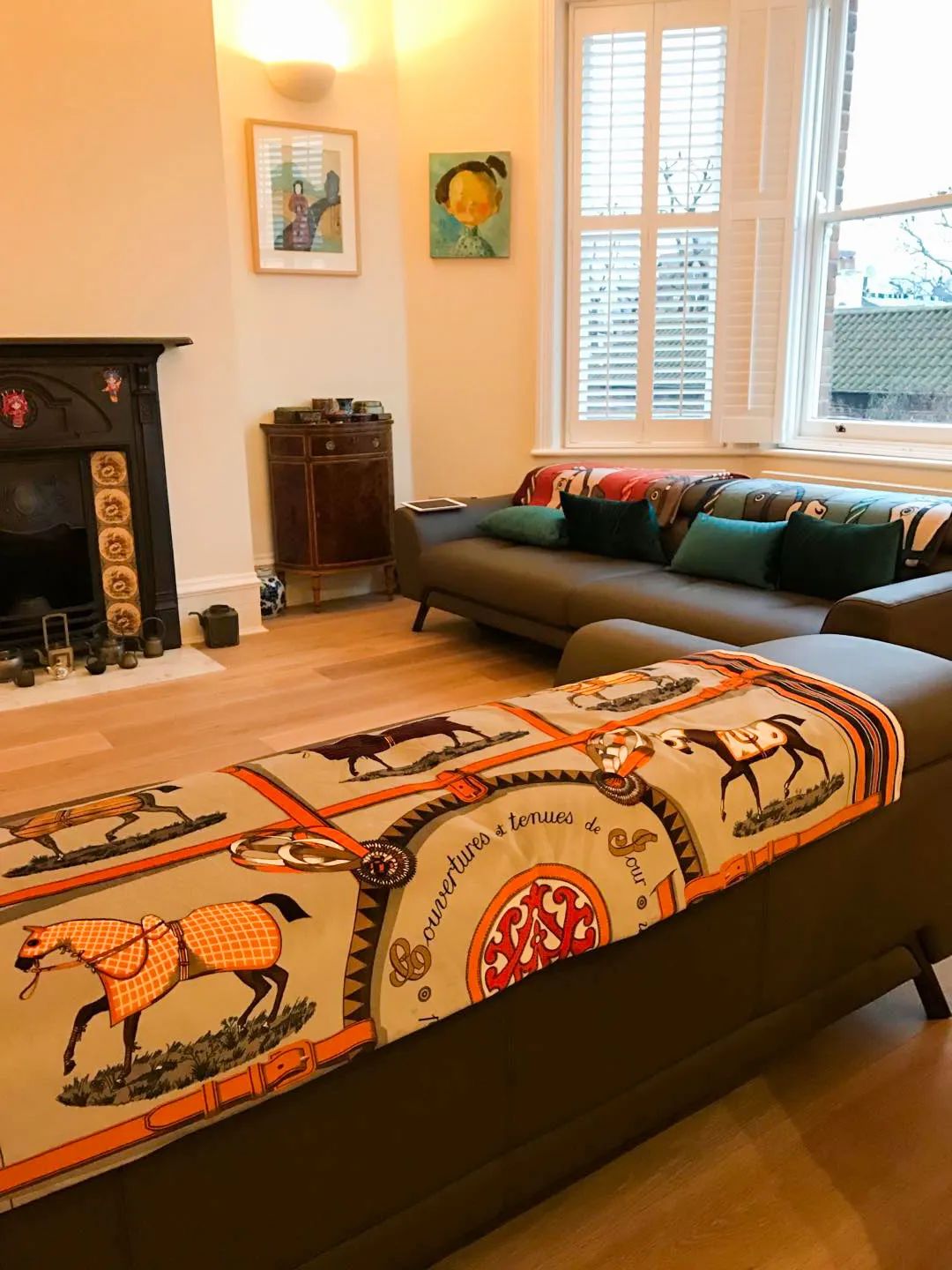 Shao Qingxiao's London home
Later, I also started to buy some art works and collected works by more than 20 artists, including: Li Shan, Zhou Tiehai, Xu Zhen, Lu Xinjian, Yan Peiming, Zhang Yunyao, Qu Fengguo, Zhang Li, Ouyang Chun, Mou Heng, Kiki Smith, Shi Liren, Wu Jingru, Cai Zhisong, etc.
These works are mainly in my home and company in Shanghai, and some are in my home in London and my home and company in Hong Kong.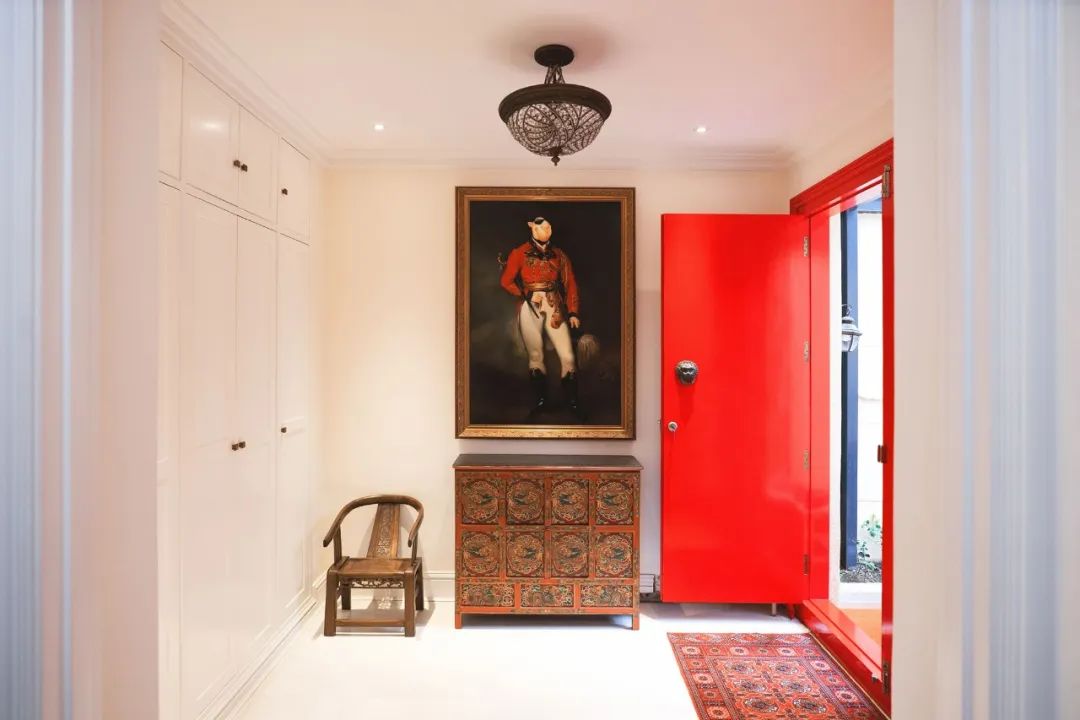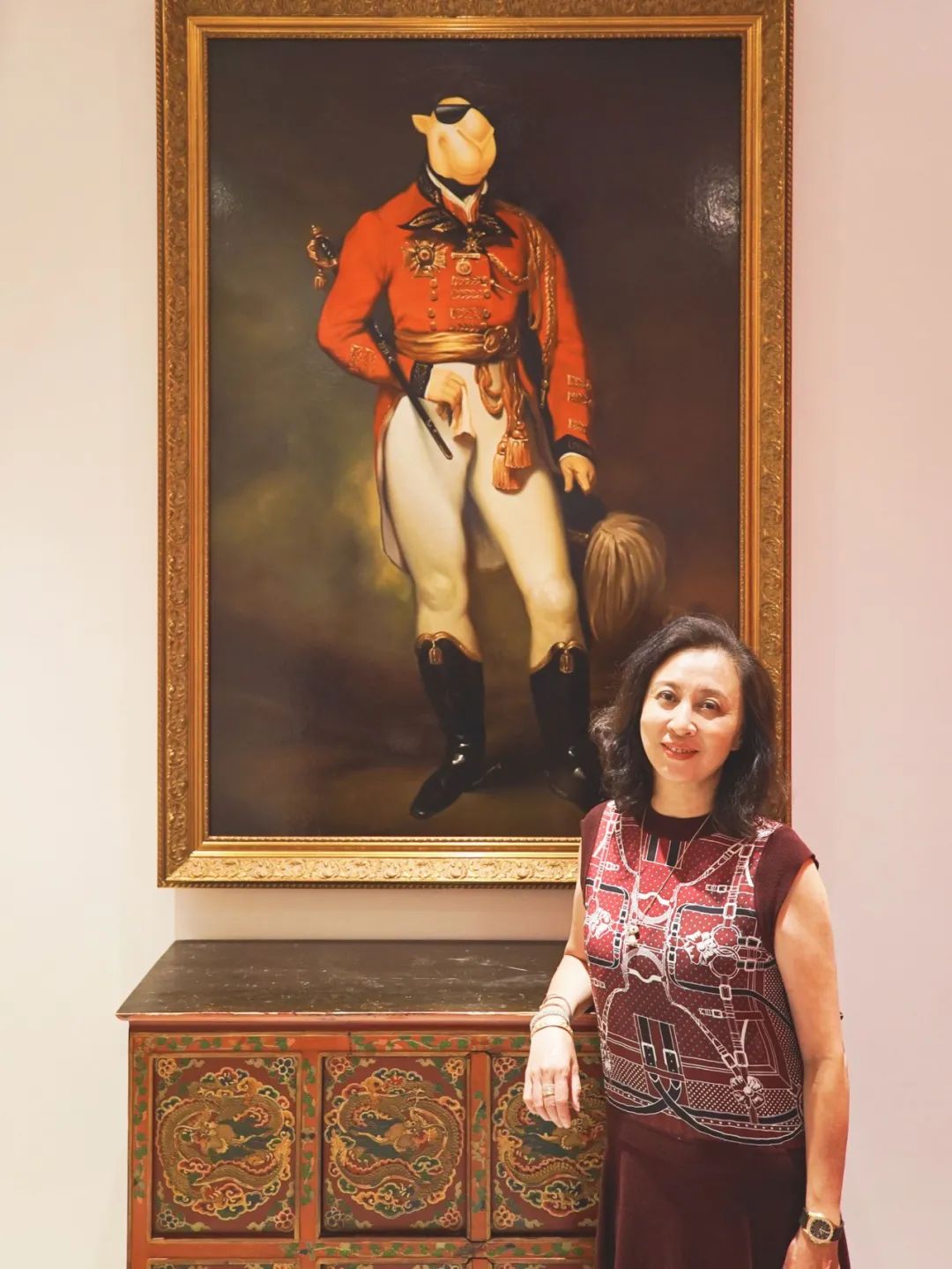 In this picture at the entrance, It is the camel series of artist Zhou Tiehai, which turns the characters in famous western paintings into camels. Everyone thinks the camel is stupid. The artist put its head on the human body, which brings me a very humble spirit.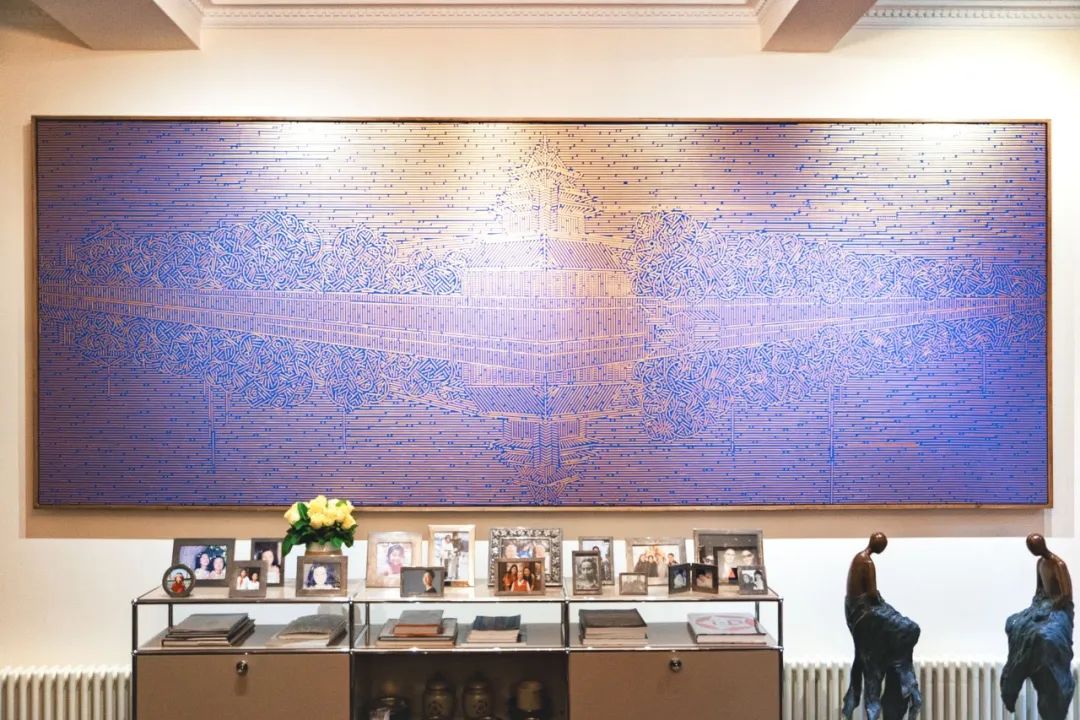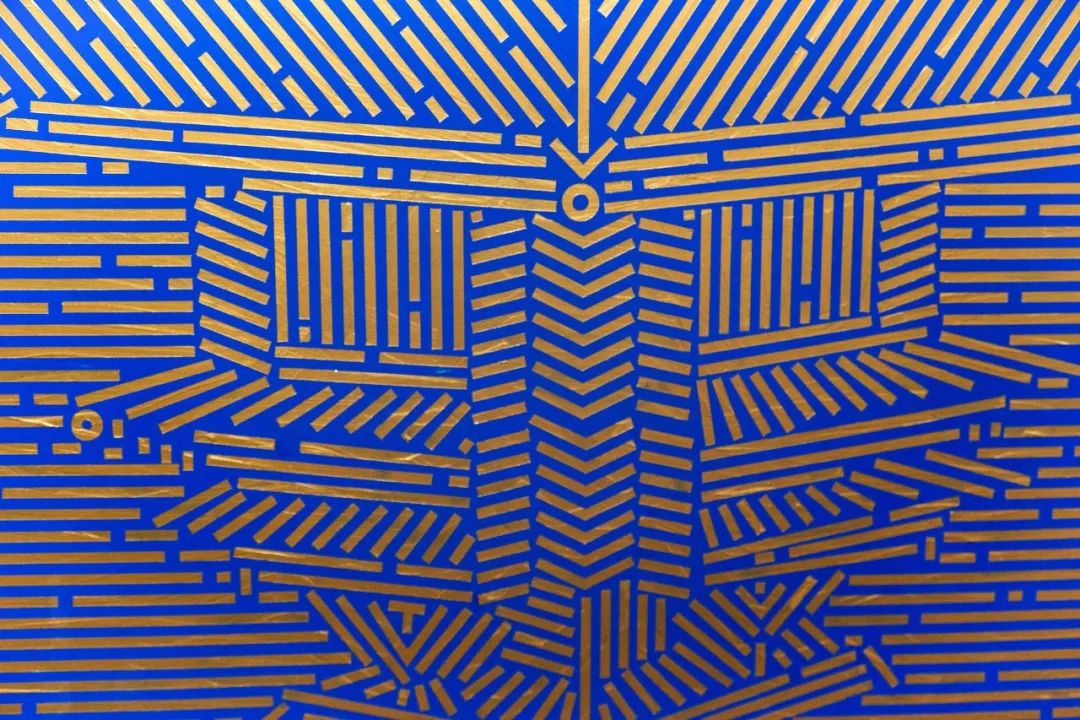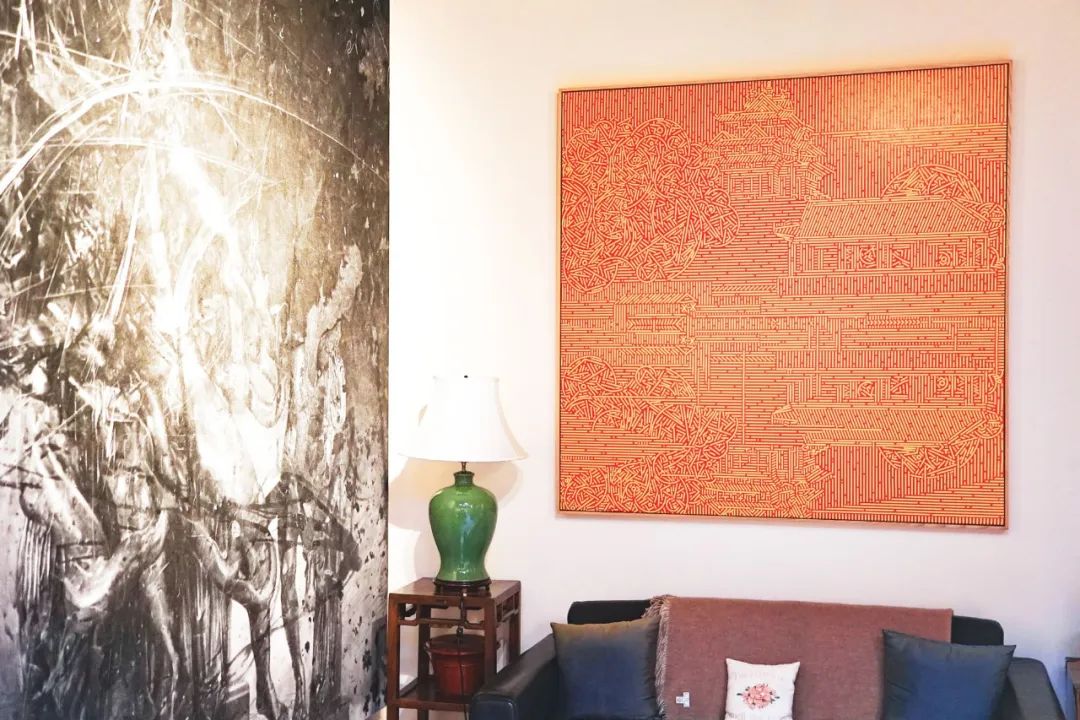 I have two turrets painted by Lu Xinjian. When I was a child, I often went to the Forbidden City, and also went to the park next to it to climb the mountain. Every time I saw this work, I brought back many childhood memories.
The creative spirit of Mr. Lu Xinjian also touched me very much. He was born in the countryside and had a very good life when he was a child, but he was very poor. Until he met an art teacher, he didn't know that there were universities outside the mountains where he could study art. His "City Gene" series uses abstract lines to bring each city to life.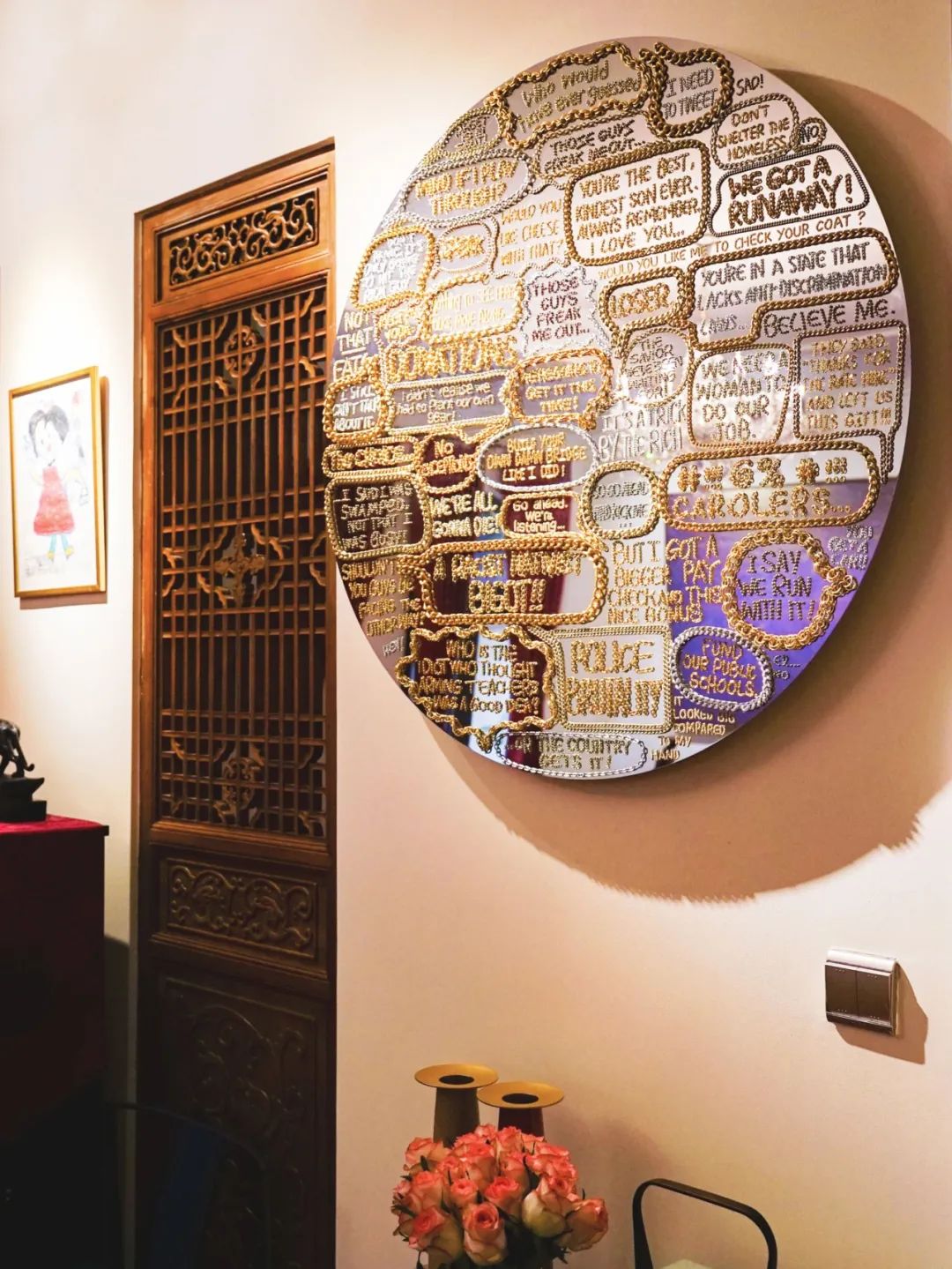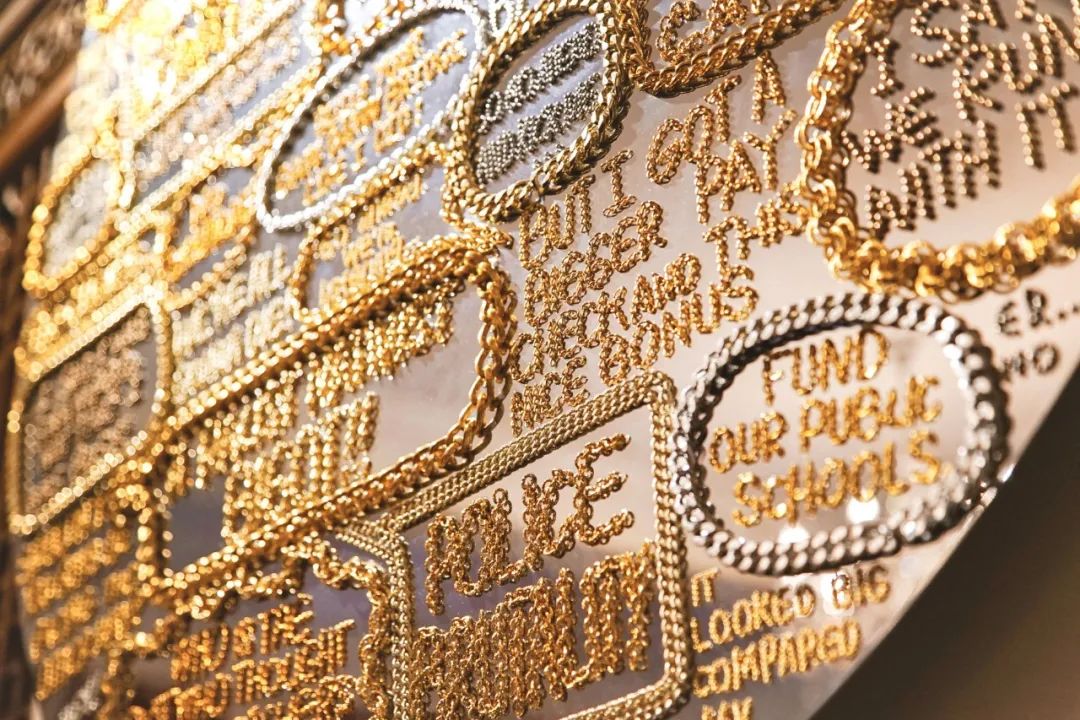 There is a painting by Xu Zhen in the living room , two years ago, he donated a very large "The Language of Metal" to "Beautiful China" (an educational non-profit organization). I like it very much, but I didn't buy it at that time. Later I went to visit his studio, and he made another one for me and hung it in my living room.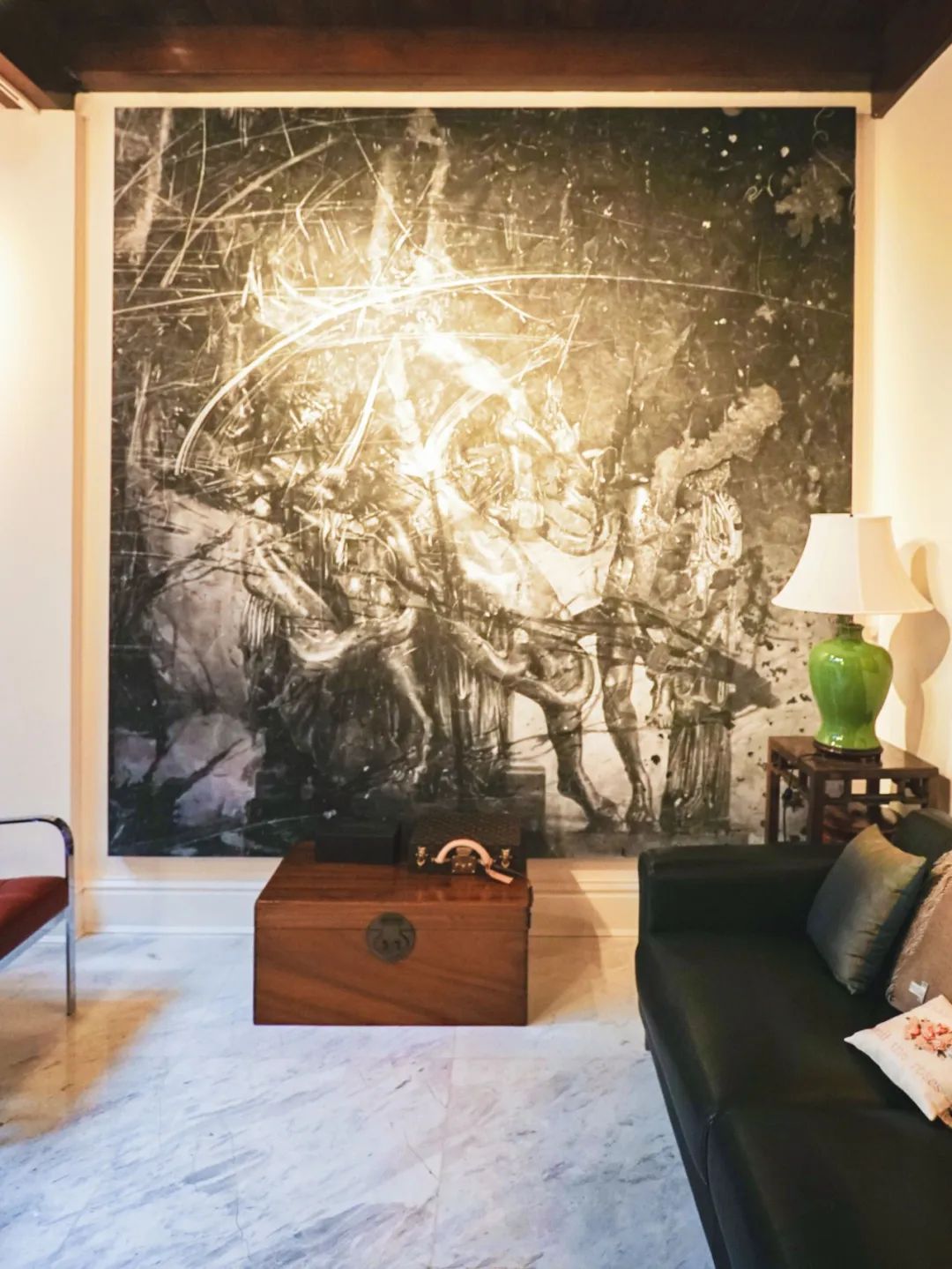 The study has a large size. It is a young artist named Zhang Yunyao, who made a historical painting on felt. My daughters and I went to the gallery and fell in love with the painting as soon as we went in, it gave us a dignified air.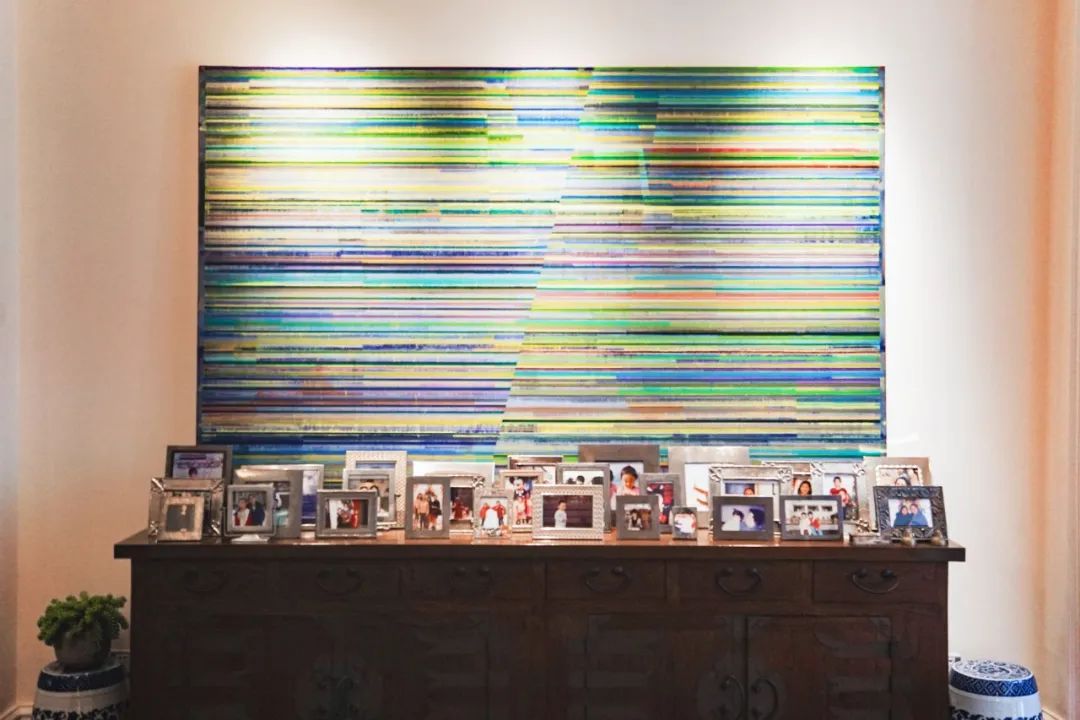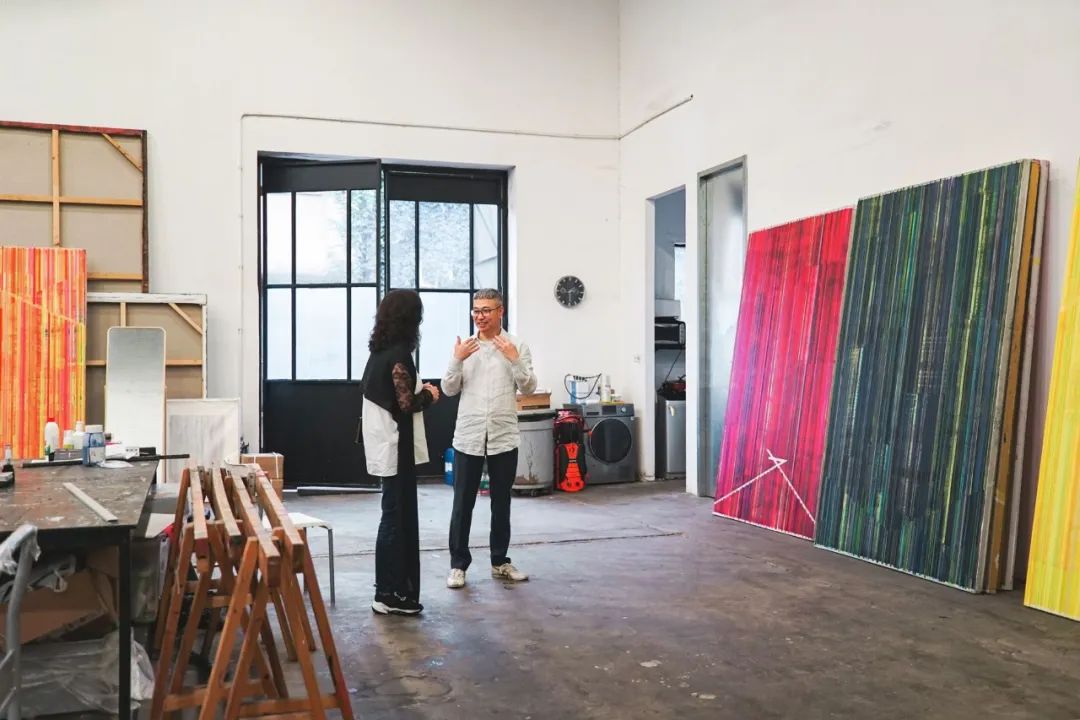 Visiting artist Qu Fengguo's studio
This isWorks by artist Qu Fengguo, whose "Four Seasons" series expresses his feelings about time. Whether you like it or not, he has brought you into his world.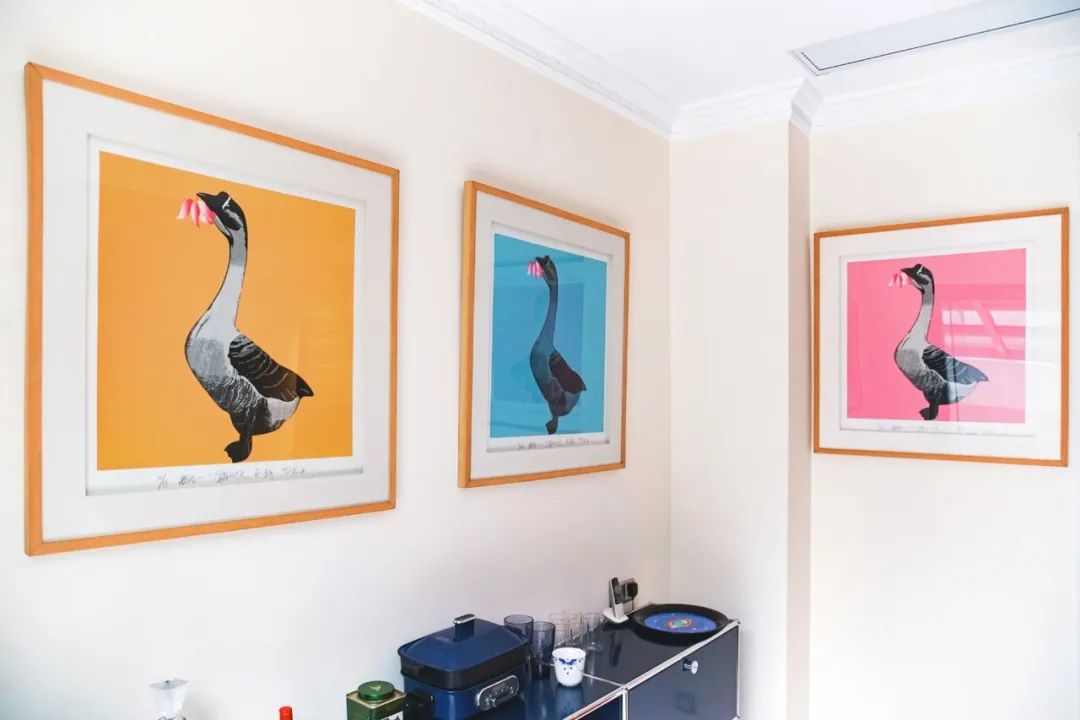 I have bought seven Lishan geese, representing seven days of the week, with seven different colors, each goose Both brought a flower, which brought me different joys every day.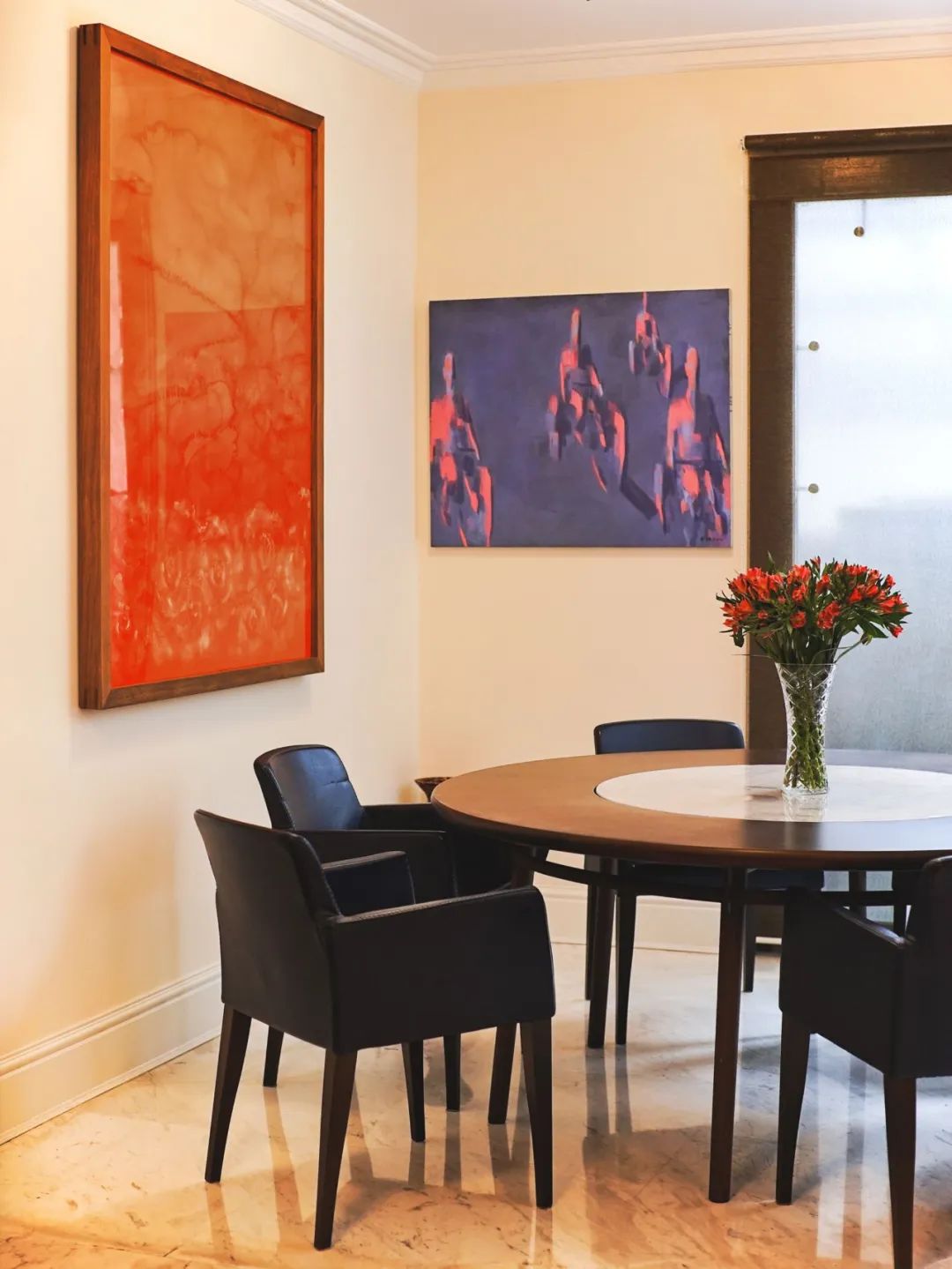 This painting of riding a bicycle by German-based painter Mou Heng is red in London and blue in Shanghai. When I was young, I rode my bike to school, grocery shopping, and friends, and it brought back a lot of childhood memories.
Yan Peiming's watercolor painting, it is a red rose. I can put all the roses I bought for my life here.
This work by artist Ouyang Chun, depicting a little girl crying, I hung it in London home. My two daughters are now studying in London and I hope they will take courage from this painting when they see it. It's no use crying when you're in trouble.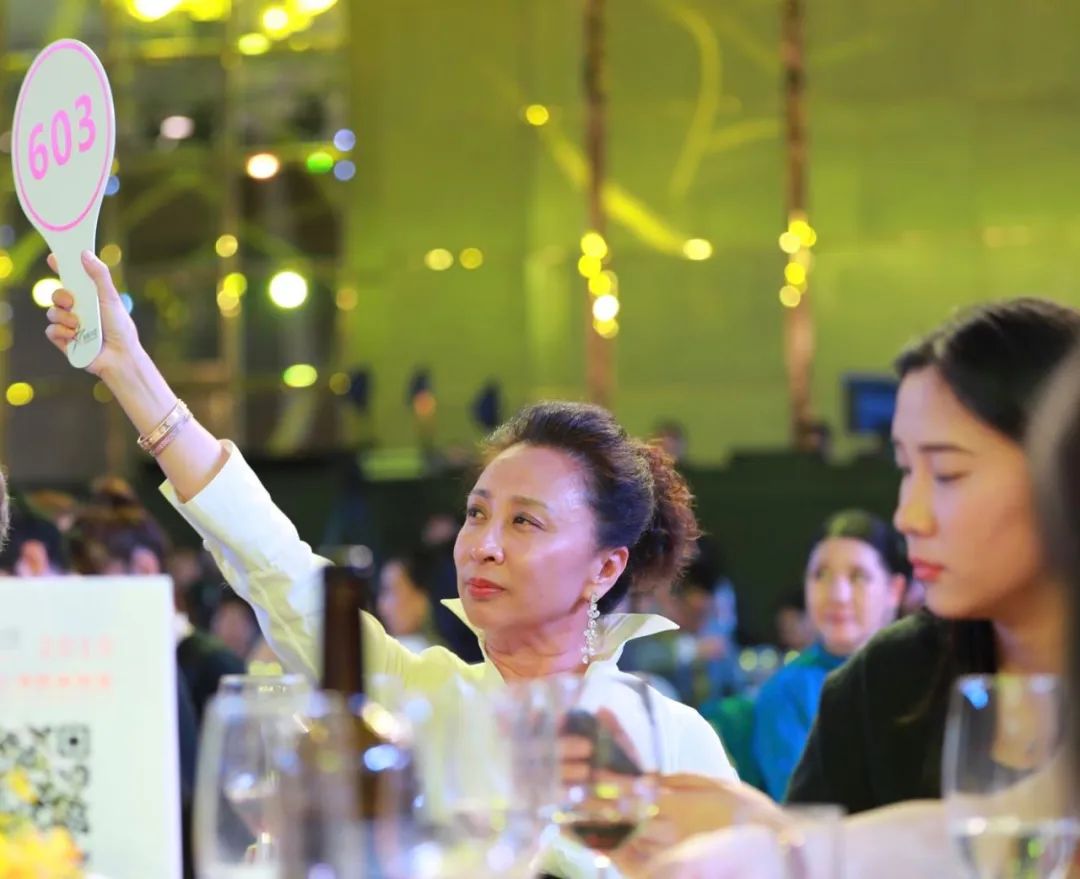 Participate in Beautiful China Charity Auction
Philanthropists who love education
Actually I'm an investor, not a collector. For me, art collection serves two purposes:
First, I like it, naturally, and enjoy it; second, 90% of my collections are related to education.
I am very passionate about education. Eight years ago, I joined the "Beautiful China" council. Every year, 700-1,000 graduates are selected from the best universities and sent to poor and remote areas to teach on a biennial basis.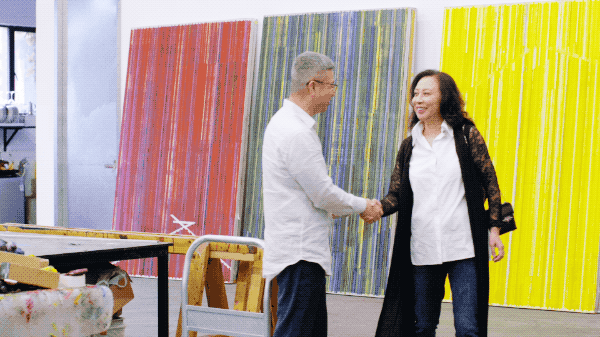 There are some caring Chinese artists who are willing to donate their works selflessly to beautiful China, and then we will pass the charity At the dinner party, I auctioned off the works, or bought them for my own collection, and gradually got to know such artists.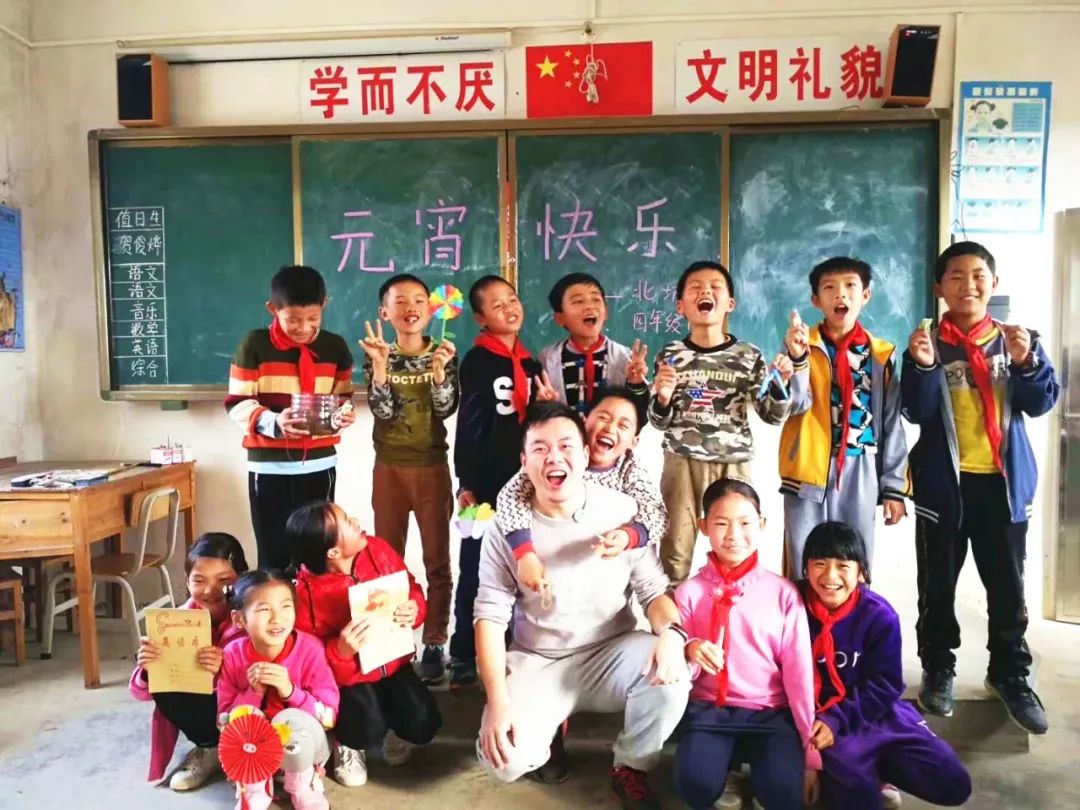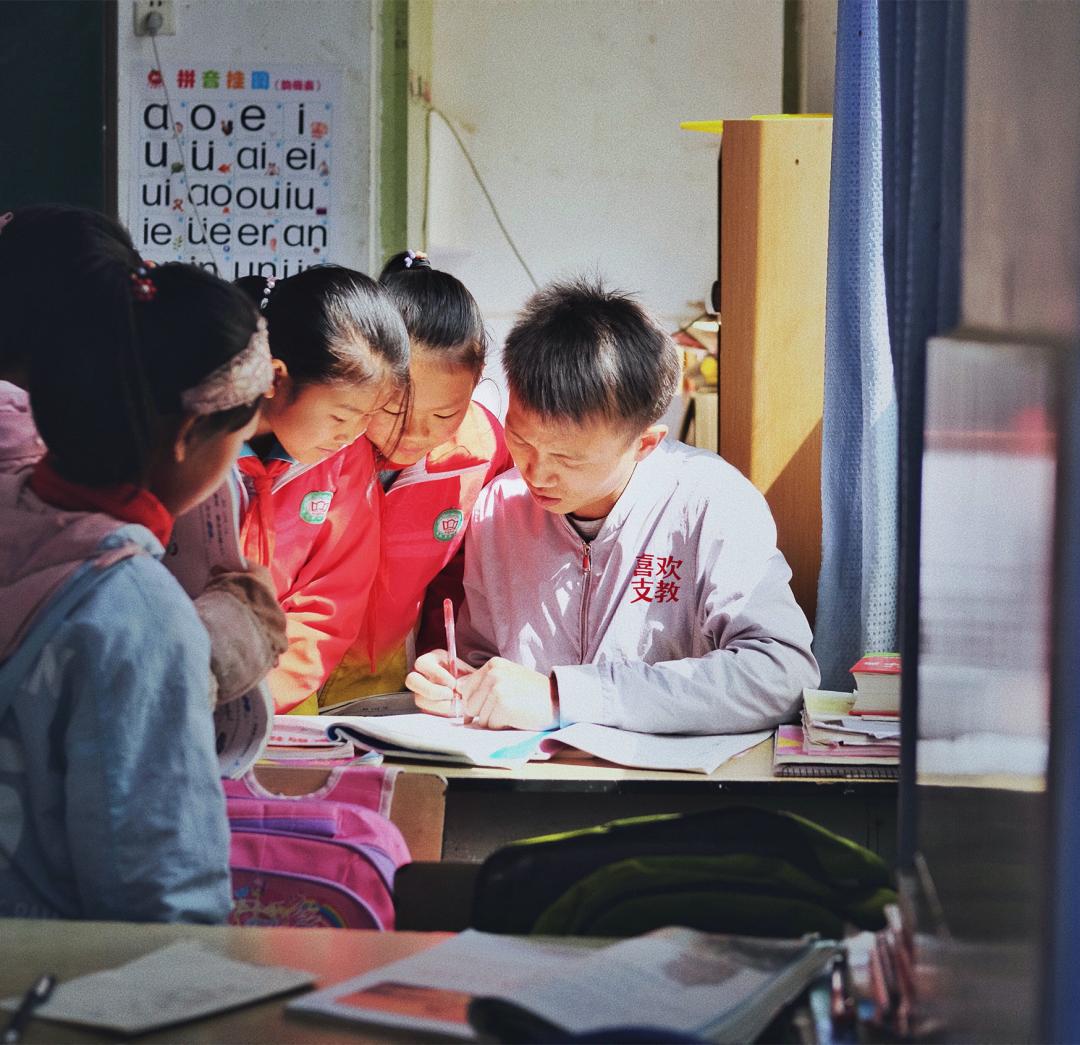 Teachers and children
p>
Every year I have a fixed amount of money to support charitable education projects. All this money was spent on the teachers, who brought the same level of education, companionship, hope and love to the poor children. So if there are some artists or art auctions that need support, I will consider them.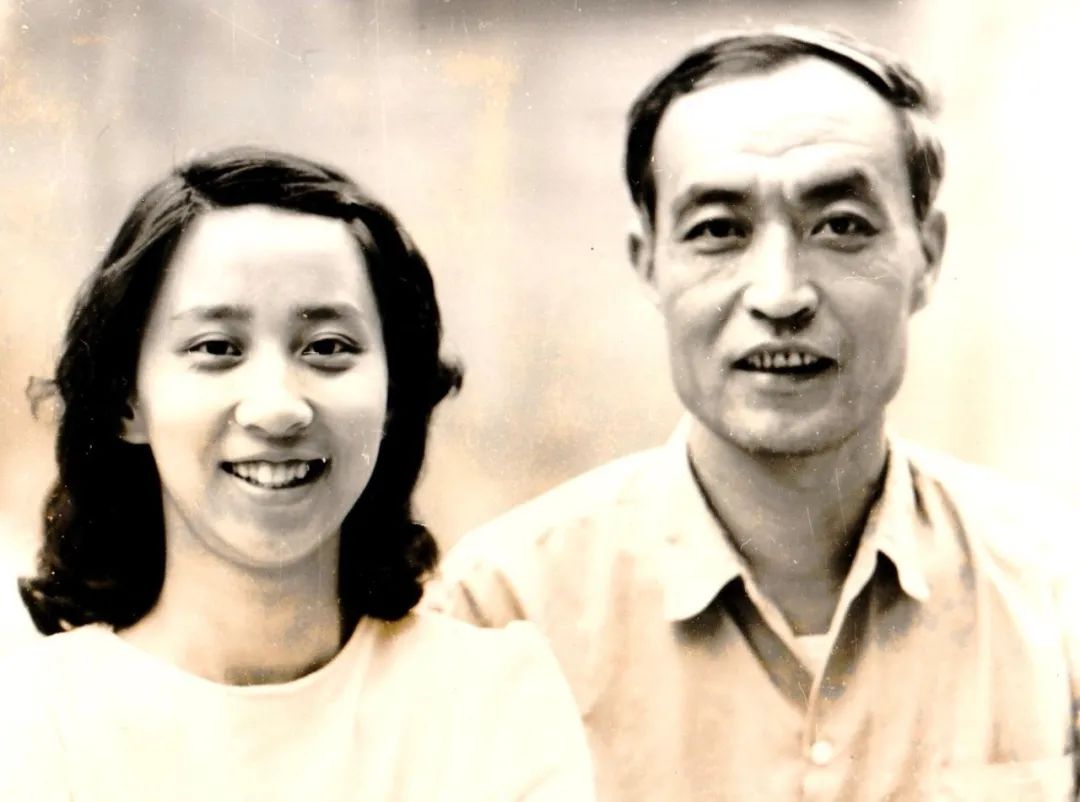 18-year-old Shao Qingxiao and his father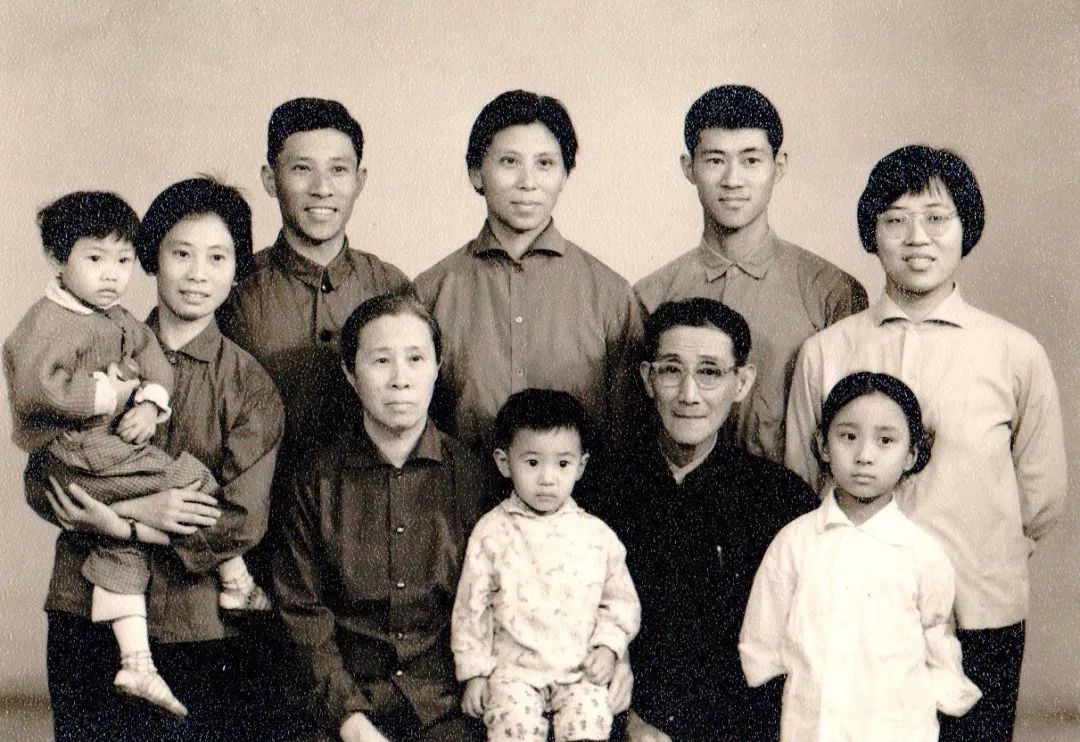 Shao Qingxiao and family
My whole family is the beneficiary of Chinese education.
My grandfather was born in Sichuan, and his family was very poor. His father died very early, and his mother raised three children by herself by doing laundry. These three children worked very hard, but the money in the family was only enough for the eldest son to go to primary school, so the two younger brothers listened to four years of lessons outside the window and persevered.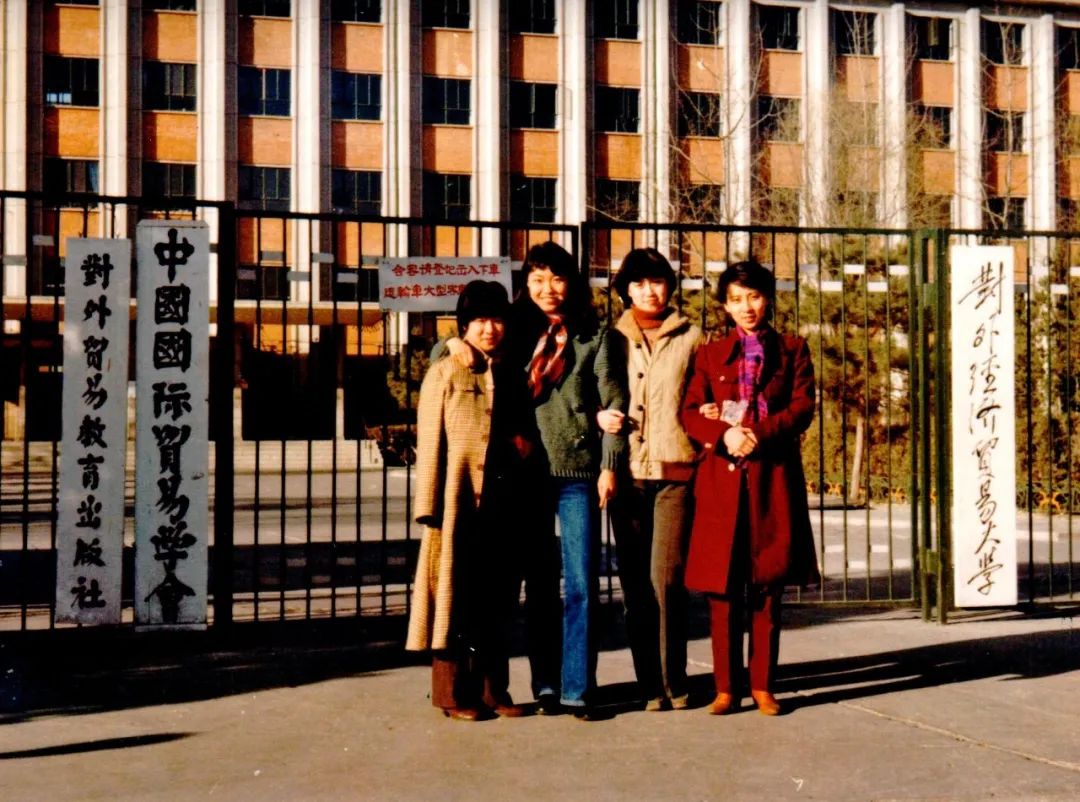 Shao Qingxiao and college classmates
At that time, Tsinghua Academy went to Sichuan to recruit students, and the recruitment advertisement said that in the past exams Can manage a meal. The three brothers went to the exam for this meal, and two of them were admitted to Tsinghua University.
My grandfather was one of the first batch of international students who received the "Gengzi Indemnity". He went to Stanford University in the United States to get a bachelor's and a master's degree, then went to the University of Michigan to get a doctorate, and finally returned to China and became a Chinese student. A famous botanist.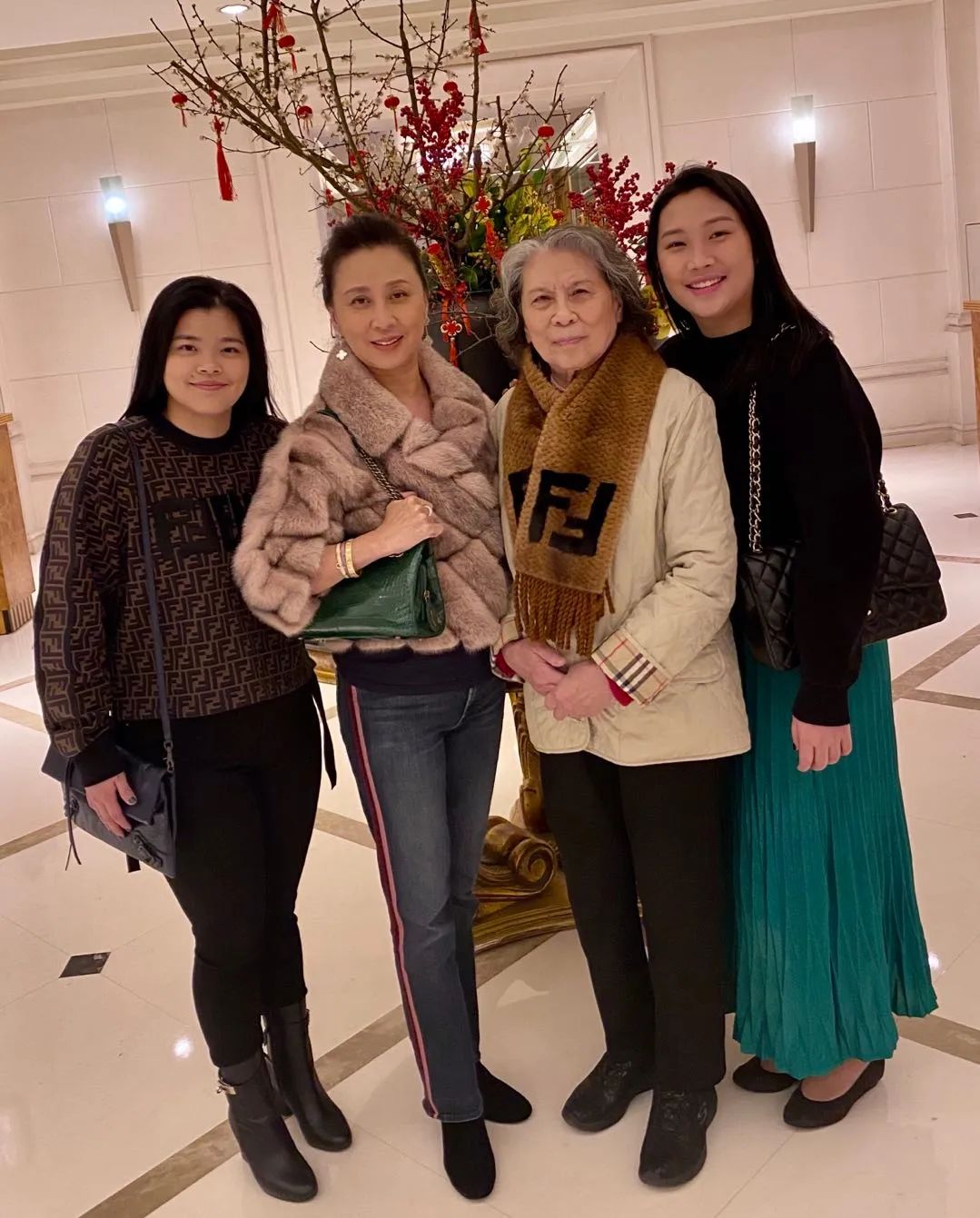 Shao Qingxiao with her mother and two daughters
From my grandfather's generation, we can see Out, education changed them, only my parents, our generation. Now I feel that as parents, education is also the best gift we can give our children.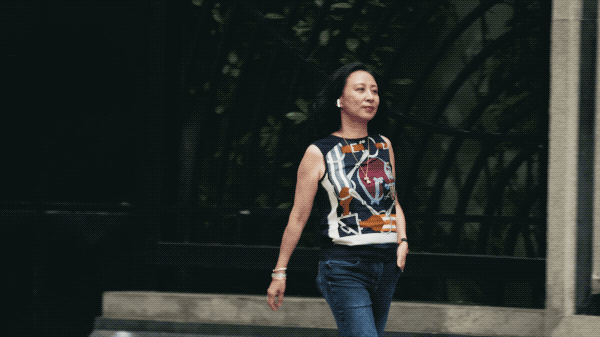 Advice on investing and collecting
I love investing, it is 170% of my life- 180%.
I wake up very early every day, sometimes at 5 o'clock, to exercise first, and then look at the global market. At 8:45, there will be a morning meeting and a 40-minute conference call to learn about the Chinese market. Then I went into the company and communicated with my research team. I also spend a lot of time on the road, visiting clients and seeing public companies.
I am busy, learning and progressing every day. There are still two unrealized ideals in my life - I hope to make more money for my children and for China's education; I hope to find my lover soon.
Original title: "The Home of the Goddess of Shanghai: Buying the Best House in the City Center, the Collection is More Valuable than the House"
Article Url:https://www.liaochihuo.com/info/650377.html
Label group:[stock] [artist] [Beautiful China]