Professional orientation
The information engineering major relies on the Guangdong University of Technology to build a high-level university in Guangdong Province. According to the needs of Guangdong's information industry development for applied information technology talents, based in the Guangdong-Hong Kong-Macao Greater Bay Area, facing the whole country, training can meet the needs of Guangdong's economic and social development, with a solid natural science foundation and good humanistic quality, and master information Professional basic knowledge in the engineering field, with a sense of social responsibility and teamwork spirit, serving in the areas of information and communication systems in the Guangdong-Hong Kong-Macao Greater Bay Area, engineering and technical personnel engaged in design and development, technical services, and operation management.
Cultivate students to fully grasp the basic theories and related technologies of information acquisition, transmission, processing and application, focusing on image, audio/video signal processing technology and software design; master solid basic knowledge of mathematics and natural science And professional knowledge; have good learning ability, practical ability, professional ability and innovative consciousness; have good communication skills, teamwork spirit and broad international vision; have good moral and cultural literacy and a sense of social responsibility, and be able to engage in information and related fields Senior engineering and technical personnel with comprehensive development of morality, intelligence, physical education, art and labor in scientific research, development and management.
Students graduated for about 5 years, can use information engineering expertise to test, analyze, formulate and solve engineering problems related to professional positions, adapt to independent and team work environments; be able to understand and solve in the context of society Issues in the practice of information engineering; able to communicate effectively with fellow engineers and professional clients; able to adapt to career development through lifelong learning, and be competitive in the workplace in information engineering-related fields.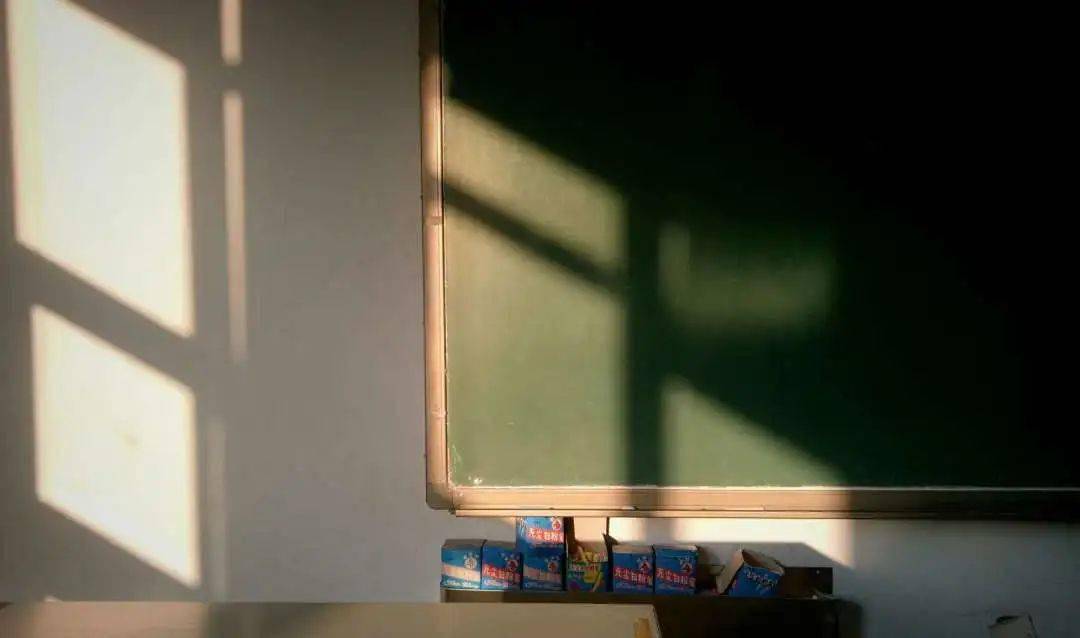 Based on the school's orientation and service direction, the information engineering major is set in the talent training program according to the requirements of innovation and entrepreneurship education reform goals Compulsory and elective courses for all students in innovative thinking and research methods, subject frontiers, entrepreneurship foundation, employment and entrepreneurship guidance, etc.
Establish a professional basic module + characteristic expansion module training model, from the three modules of mathematics, physics and other natural science foundation, engineering foundation and professional foundation to establish professional basic modules. The training time is about 2 years, which can meet the requirements of the college The requirements for enrollment of major majors are to achieve wide-caliber training; the characteristic expansion module implements the joint training of multi-disciplinary integration of artificial intelligence and robotics in the school; strengthen cooperation with well-known enterprises in the information engineering field, and deepen the integration of industry and education and the joint education of schools and enterprises People mode.
The major of information engineering focuses on information processing and related information system integration, development, computer simulation and application, with emphasis on the processing and application of image, voice and video signals. Professional core courses include "Signal and System", "Analog Electronic Technology", "Digital Electronic Technology", "Digital Signal Processing", "Digital Image Processing", "Basics of Information Theory", "Signal Detection and Evaluation", etc.
Information engineering professional practice links mainly include course experiment, engineering training, electronic technology practice, production practice, electronic circuit CAD design, information system comprehensive design, graduation design, etc.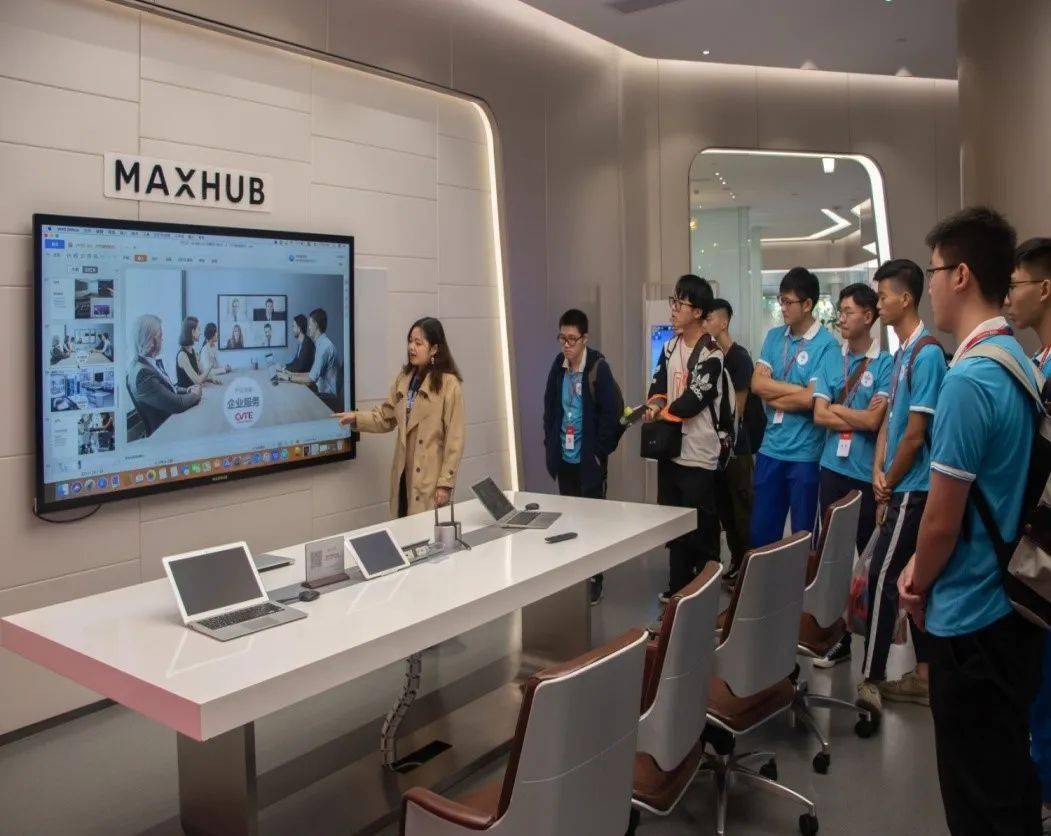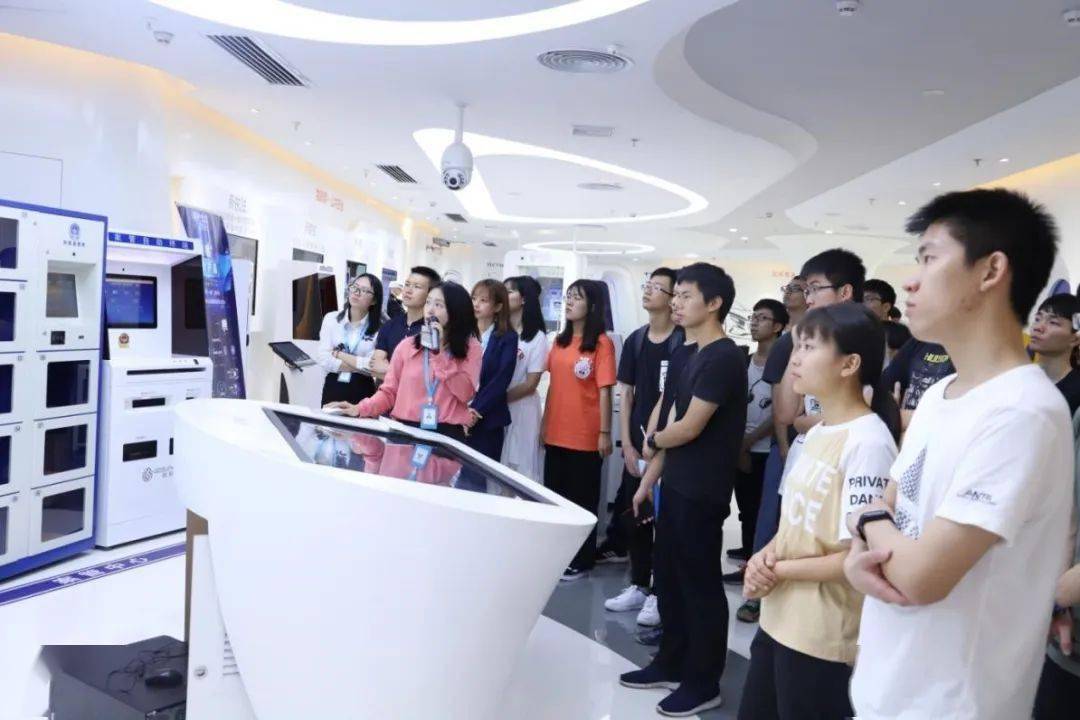 Professional existing There are 89 full-time teachers, including 24 professors, 26 associate professors, 39 lecturers, 15 doctoral supervisors, and 59 master supervisors.
The age structure of the faculty is reasonable, and the number of doctoral graduates accounts for 90%. In recent years, 30 high-level faculty talents have been introduced through the school's "Hundred Talents Program" and the "Hundred Young Talents Program", including the introduction and cultivation of 7 national-level high-level talent plans and major scientific and technological projects selected, and provincial-level high-level talents Six people have greatly improved the strength of the teaching staff, and a group of young and middle-aged teachers with strong scientific research capabilities and high teaching standards have emerged.
Graduates inThe average employment rate between 2017 and 2019 reached 96.19%. Employment units for graduates include many well-known companies:
Operators: China Mobile Communications Corporation, China Telecom Co., Ltd., China United Network Communications Co., Ltd. and other operators' branches in various places.
Research Unit: Telecom Planning and Design of Guangdong Province Institute, Guangdong Telecommunications Engineering Co., Ltd., the Seventh Research Institute of China Electronics Technology Group Corporation, Guangdong Power Grid Co., Ltd.
Manufacturing companies: Huawei Technologies Co., Ltd., Samsung (China) Investment Co., Ltd., Guangdong South Communications Construction Co., Ltd., Meizu Technology (China) Co., Ltd.
Financial companies: Industrial and Commercial Bank of China Co., Ltd., China Construction Bank Co., Ltd., Postal Savings Bank of China Co., Ltd., China Merchants Bank Co., Ltd. company.
Software development companies: Tencent Technology (Shenzhen) Co., Ltd., Chinasoft International Technology Services Co., Ltd.
There are also a group of students further studies to Peking University, Fudan University, Tianjin University, Sun Yat-sen University, Harbin Institute of Technology, Southeast University, University of Electronic Science and Technology, Huazhong University of Science and Technology, South China University of Technology and other domestic "double first-class" universities and the Hong Kong University of Science and Technology, National University of Singapore, Singapore Nanyang Technological University, Hong Kong Polytechnic University and other top 100 universities in the world to study and study.
School-running characteristics
1. Excellent environment for training innovative talents
1. Located in the core city of the Guangdong-Hong Kong-Macao Greater Bay Area, with resource advantages;
2. Positioning services for the economic development of Guangdong, with distinctive advantages;
3. Undertaking a number of countries Major and key scientific research projects. In 2019, the funding for scientific research projects to the school exceeded 100 million yuan. It has innovative advantages and promotes the transformation of teaching and talent training models through technological changes.
2. Professional construction relies on a high-level discipline platform
Possesses the first-level discipline doctoral authorization of "Information and Communication Engineering" Master's degree authorization point and first-level discipline master degree authorization point, 2 second-level academic degree master authorization points (of which signal and information processing discipline is a key discipline of Guangdong Province), 1 electronic information professional master degree authorization point, subject research directions cover Wireless communication, optical fiber communication, communication network, signal processing, electronic information, integrated circuit, artificial intelligence and other information fields.
3. High-quality development of professional construction
Information Engineering is the first batch of national-level first-class undergraduate professional construction sites
p>
The information engineering major has passed the China Engineering Education Professional Certification
The information engineering major is the pilot major of the Ministry of Education's Excellent Engineer Education and Training Program, and the country's urgent need for artificial intelligence talents is used to develop the excellent engineer class Characteristic training.
The information engineering major is a famous and characteristic major in Guangdong Province
The information engineering major is ranked first in the province's universities
Fourth, more Hierarchical platform helps students grow with high quality
Superior professional practice platform: The college's professional experimental platform has advanced equipment and has 2 key laboratories in Guangdong Province , 7 provincial-level engineering centers, 3 provincial-level laboratories, co-built engineering education platforms with enterprises, and established 13 practice bases;
Abundant Extracurricular science and technology activity platform: information forum, innovation practice lecture hall, Freescale competition, Challenge Cup competition, electronic design competition, Internet + competition;
student awards
1
Qiu Shuze's team
Won the 13th "Challenge Cup" National College Students' Extracurricular Academic Science and Technology Works Competition First Prize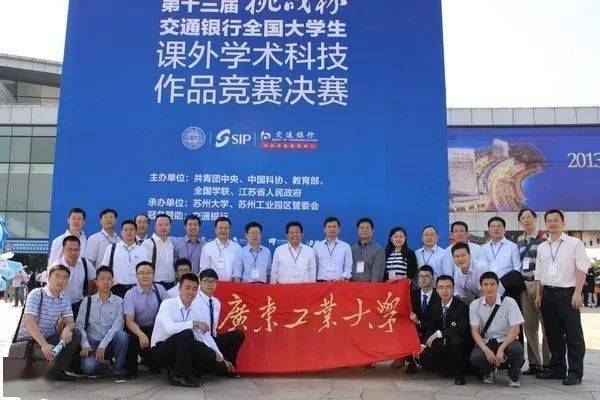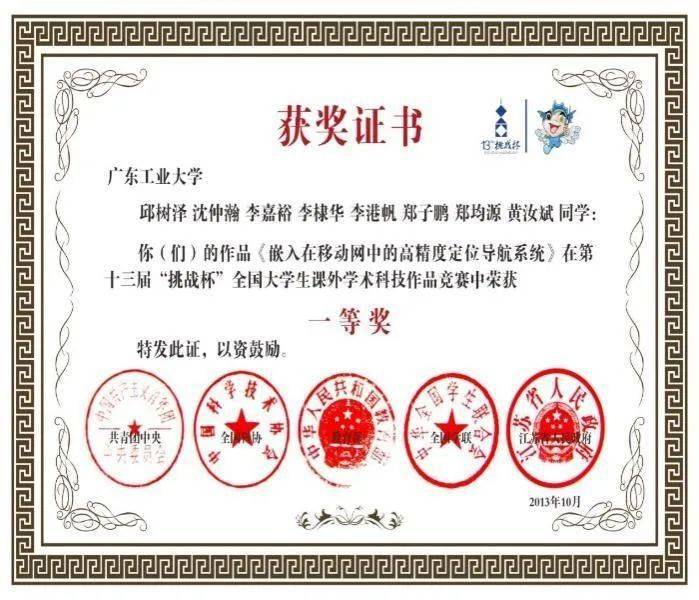 2
Lin Jieqiang's team of classmates
Won the 2nd China "Internet +" University Student Innovation and Entrepreneurship CompetitionNational Silver Award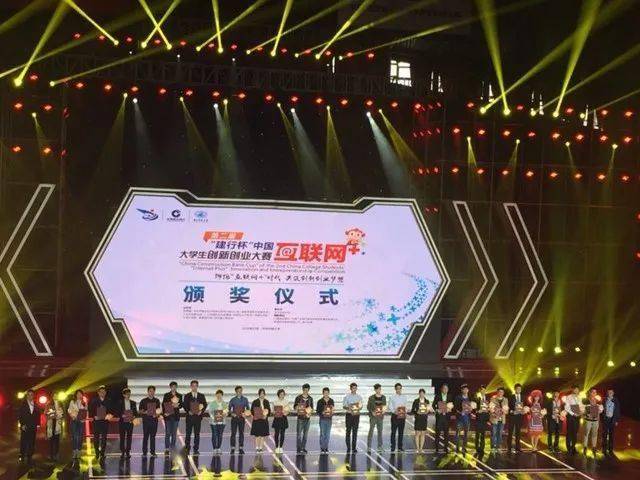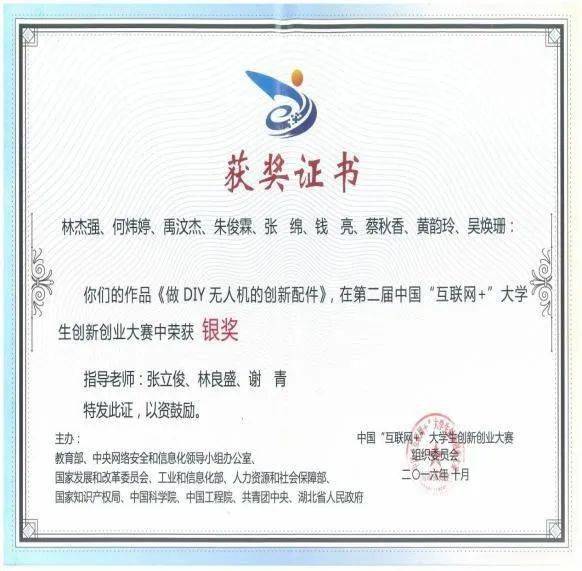 3
Team of Li Chao and Yang Maobiao
Won the first prize of the undergraduate group in the 12th "Bochuang Cup" National College Students Embedded Internet of Things Design Competition National Finals First Prize p>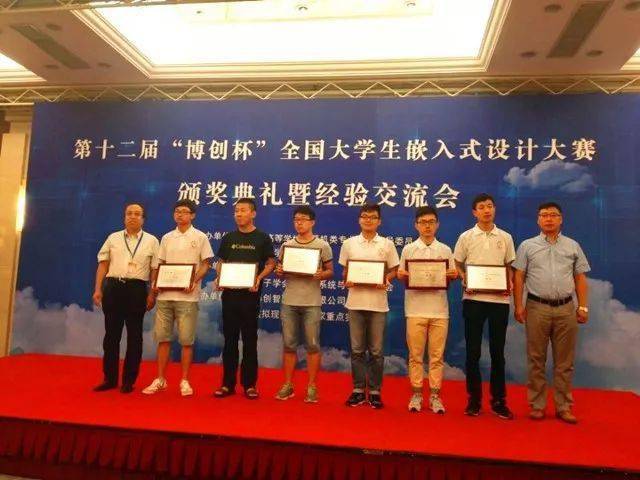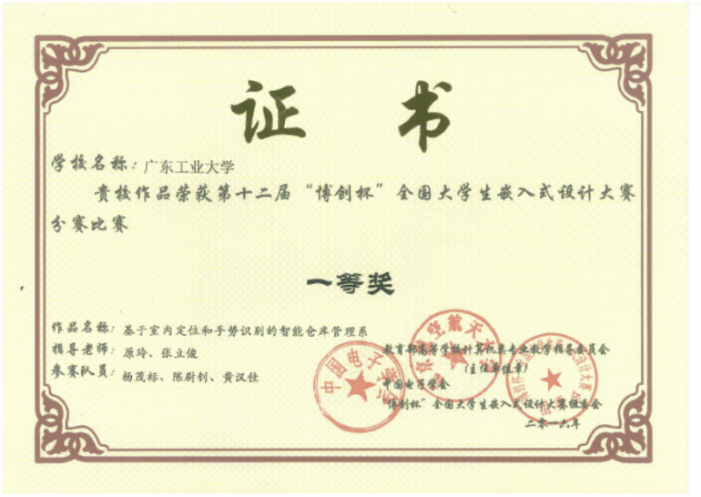 Outstanding Graduates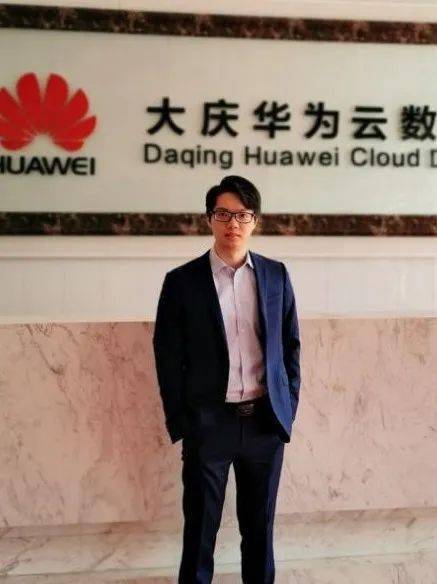 Xu Hailiang 20 15th graduate
School performance: During the undergraduate period, he won the first-class scholarship for outstanding students for two years; won the "Challenge Cup" college student Silver Award in the Guangdong Province Competition of Entrepreneurship Plan. Served as the deputy secretary of the Youth League Committee of the School of Information Engineering. In 2014, he was named the "Outstanding League Leader of Guangdong University of Technology" and the "Demonstration Party Member of the School of Information Engineering".
Graduation whereabouts and achievements: After graduation, he worked for Huawei Technologies Co., Ltd. as the general manager of the Daqing business department of Heilongjiang government and enterprise. In 2016, he was awarded the title of "Rising Star" of Huawei; In 2017, he was awarded the President's Commendation of Huawei—Project Success Award and Huawei Heilongjiang Representative Office Excellent Team Award; in 2018, he won the Huawei Heilongjiang Representative Office Excellent Team Award, Excellent Regional Award, Best Collaborative Team Award, Excellent Brand Marketing Award; In 2019, he won the Huawei Heilongjiang Representative Office Excellent Regional Award, Excellent Brand Marketing Award, Best Project Sales Award, and Huawei Cloud Market Breakthrough Award.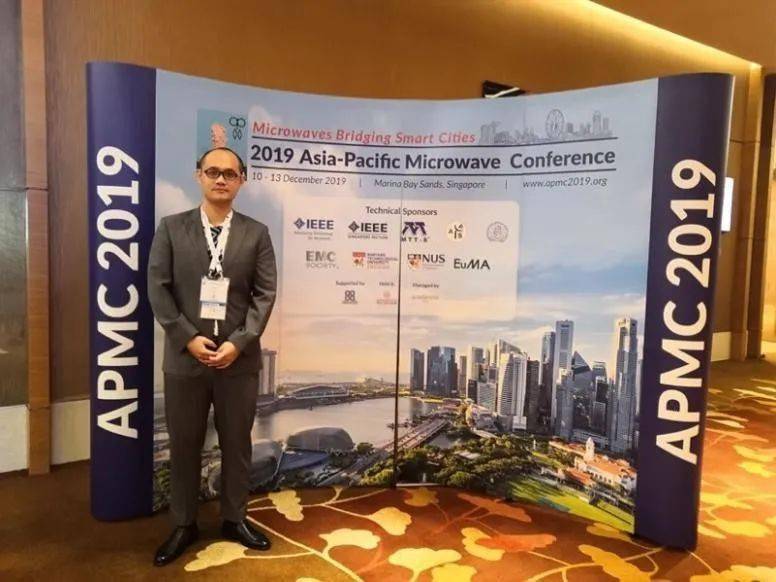 Li Chao 20 graduated in 17th grade
School performance : During the undergraduate period, he served as assistant counselor and monitor. He has won national scholarships three times, first- and second-class scholarships for outstanding students, and learning pacesetter scholarships. He has won the first prize of the American Mathematical Modeling Contest, the first prize of the Bochuang Cup, the second prize of the National Mathematical Modeling Contest, etc.; served as one of the team leaders of the Big Cloud House of the School of Information Engineering, and once served as the national innovation and entrepreneurship project The person in charge of "Taipei Zhitu", the project was successfully completed in 2017 and was excellent; he has an accepted invention patent and a utility model patent; he was rated as one of the "Top Ten Graduates of the School of Information Engineering".
Graduation whereabouts and achievements : Postgraduate Direct PhD student in Information and Communication Engineering majoring in South China University of Technology, currently PhD candidate. The invention patent application "a quadrature voltage controlled oscillator circuit with phase shift" has been authorized.
The above is the introduction of Guanggong Information Engineering major Return to Sohu to see more
Article Url:https://www.liaochihuo.com/info/640394.html
Label group:[University] [Information Engineering] [Challenge Cup] [Guangdong University of Technology]