Happy Socks sold socks for 100 million euros last year
According to the data , Socks Brand Happy Socks last year's total sales reached 100 million euros. Investment group Palamon Capital acquired a majority stake in Happy Socks for approximately US$80 million in January this year. The brand recently announced that it will launch a new product line, Hysteria, with the goal of increasing the sales of women's socks by 100%. At present, the sales of women's socks currently account for only 30% of the total sales. p>
Unilever Group's half-year profit growth of 24%
Unilever, which owns Dove, Lipton and Rexona and other consumer goods brands The group announced its half-year results. Sales increased by 5.5% year-on-year to GBP 27.725 billion, operating profit rose 27.9% year-on-year to GBP 4.847 billion, and net profit increased 23.8% year-on-year to GBP 3.11 billion. However, the group's core sales in the second quarter and half of the year increased by 3%, which was lower than the market's expected core sales growth of 3.2% and 3.1% in the second quarter and half of the year.
eBay's second quarter net profit plummeted 94%
During the month, eBay's second-quarter revenue was US$2.328 billion, an increase of 4% from US$2.23 billion in the same period last year; net profit from continuing operations was US$27 million, a 94% drop from US$437 million in the same period last year. eBay's second-quarter results were in line with Wall Street analysts' expectations. eBay expects net revenue in the third quarter of fiscal 2017 to be between US$2.35 billion and US$2.39 billion.
Lukfook Jewellery's Mainland China grew by 23% in the first quarter
Lukfook Jewellery's overall same-store sales in the first quarter increased by 5% year-on-year , The same store sales in the Mainland increased by 23% year-on-year, the same-store sales growth of gold and jewellery products were 32% and 10%, respectively; the same-store sales in Hong Kong and Macau markets increased by 3% year-on-year. As of June 30, the group's Lukfook Jewellery has a total of 1,508 stores around the world, of which 1,443 are located in the mainland.
Sa Sa International's first quarter sales increased by 2%
Last week Sa Sa International announced the first quarter ending at the end of June Its retail and wholesale business sales increased by 2.1% year-on-year to 1.742 billion yuan, of which sales in Hong Kong and Macau increased by 2.5% to 1.41 billion yuan, and same-store sales fell by 2.5%. The number of transactions during the period fell by 0.4%. Average sales increased by 2.8% to 322 yuan. The Group expects that the second quarter will continue the growth trend of the quarter, and the overall sales in Hong Kong and Macau will significantly improve.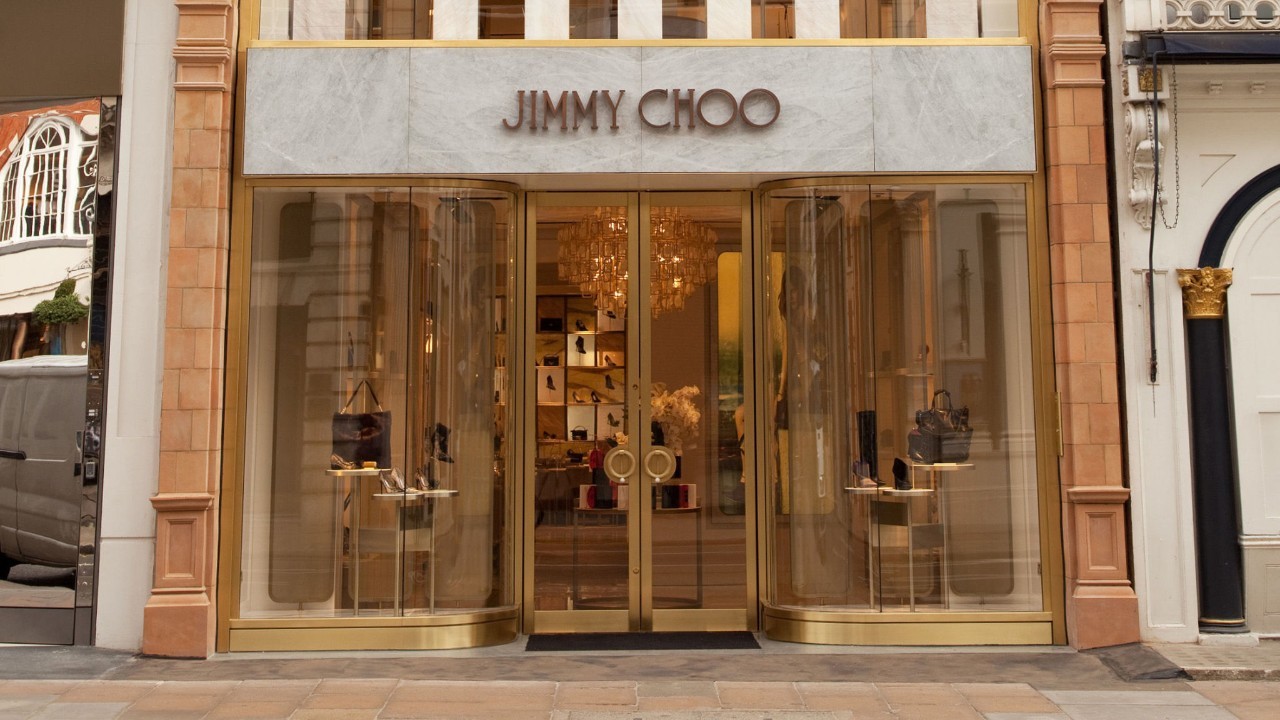 -Capital/M&A-
Interparfums refuses to respond to the rumors of acquiring Jimmy Choo
About French perfume manufacturer Interparfums will acquire British luxury footwear brand Jimmy The rumors of Choo have recently attracted the attention of the industry. An Interparfums spokesperson stated that the reason for non-response wasRestricted by the confidentiality agreement signed with Jimmy Choo. Interparfums currently owns the right to manufacture and distribute Jimmy Choo perfume. Earlier there was news that Michael Kors planned to acquire Jimmy Choo for 800 million pounds.
Dior becomes the only luxury brand on the list of Fortune 500
US "Fortune" The magazine announced the 2017 World Top 500 Companies Rankings last week, and Christian Dior, ranked 234th, is the only luxury group on the list. In the field of fashion industry, the list also includes Nike, H&M, Zara parent company Inditex, Macy's, L'Oreal, etc. Data show that Dior's sales rose 18% to 500 million euros in the first quarter of this year.
Both JD.com and Vipshop deny the rumors of merger
Domestic media reported last week Said that JD is secretly negotiating the acquisition with Vipshop, and it has already reached the substantive stage. After the news came out, FashionNewsDaily contacted relevant people in the market of JD.com and learned that the news was untrue and purely a rumor. The vice president of Vipshop Huang Hongying has also publicly denied the rumor.
Flipkart and Snapdeal may join forces against Amazon
According to Bloomberg's latest news, India's largest E-commerce website Flipkart revised its acquisition agreement for Snapdeal, raising the purchase price to US$950 million, and the transaction may be concluded within three weeks at the earliest. In July last year, Amazon's sales in India surpassed local e-commerce to top the list, and its web and mobile traffic also ranked first, which undoubtedly posed a huge threat to India's local e-commerce.
High-end underwear brand La Perla denied the rumors of acquisition
After acquiring the German brand Escada, Indian fashion entrepreneur Megha Mittal may buy La Perla, an Italian underwear brand under Silvio Scaglia Group, and the two parties are already in preliminary talks. Silvio Scaglia, the parent company of La Perla, has officially issued a statement saying that Italian media reports are purely fictitious. La Perla is currently performing strong and has no plans to sell.
A&F may spend $200 million to buy back stock
It is reported that SLS Management Company, which holds 0.84% ​​of Abercrombie&Fitch Group's shares, issued a letter to the board of directors last week recommending that the group buy back shares with US$200 million and reduce the annual dividend from 80 cents to 18 cents, or pass Proceeds from the sale of its real estate assets to repurchase shares. SLS believes that if the Abercrombie & Fitch Group can repurchase 30% of its shares, it is a sign of confidence in the group's future development.
Shop Direct cancels the sale plan
Shop Direct owns VeryExclusive, Very and Littlewoods e-commerce platforms and other businesses, early this year It was planned to be sold at a valuation of 3 billion pounds. After a series of considerations, the board of directors has decided to cancel the sale plan. The reason is that the current political and economic environment in the UK is very unstable and the fashion retail industry has also been affected to a certain extent. Therefore, retaining the business is the clearest choice.
Quiz's successful IPO plans to raise 100 million pounds
The British fast fashion brand Quiz issued a statement last week stating that it will At the end of the month, the IPO was traded on the London Stock Exchange. It plans to raise 102.7 million pounds, with a price of about 1.61 pounds per share, and the stock code is QUIZ. It is reported that the brand will use the 100 million pounds obtained to further expand its business in the European, Asian and American markets to stimulate salesincrease.
Global Blue plans to IPO next year
According to foreign media sources, Global Blue, a consumer tax rebate service provider The major shareholders of Lian Global Blue have negotiated with a number of investment banks to select consultants for the company's possible stock issuance next year. This transaction may value Swiss Global Blue as much as 3 billion euros. Silver Lake, a private equity fund that has controlled Global Blue since 2012, is expected to conduct investment bank screening at the end of this year, and plans to list Global Blue in the first half of next year as soon as possible.
Procter & Gamble's CEO refused to join the board of activist investors
Procter & Gamble CEO David Taylor reported to U.S. Securities last week The trading committee submitted a letter stating that P&G currently has a suitable restructuring and improvement plan, and it is proceeding smoothly, so there is little need for activist investor Nelson Peltz to join. After four months of discussions with the Procter & Gamble Group, Nelson Peltz recently became one of the shareholders of the Procter & Gamble Group, Trian Fund Management LP, as an agent on the board of directors.
The privatization deadline of New World Department Store has been extended to August 1
New World Development announced last week that its privatization The deadline and date for the offer of World Department Store China will be extended from 4 pm on July 18 to 4 pm on August 1. At the same time, the statement stated that it will not increase the offer price, that is, keep 2 yuan per offer share. So far, New World has received valid acceptances involving 329 million shares, which is equivalent to 70.52% of the offer shares and 19.54% of the share capital of New World Department Store.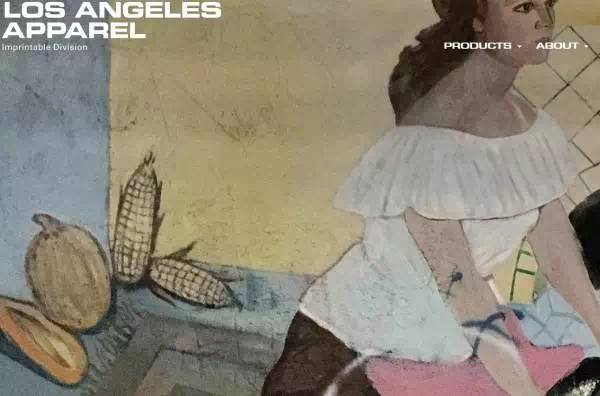 -Industry/Retail-
American Apparel founder launches new brand Los Angeles Apparel
The new Los Angeles Apparel created by American Apparel founder Dov Charney has officially unveiled . It is reported that Los Angeles Apparel's wholesale business is the same as when American Apparel was originally founded, mainly focusing on basic clothing such as T-shirts, and the slogan is "Made in South Central". However, unlike American Apparel's previous large-scale advertising, Los Angeles Apparel's advertising has obviously converged a lot.
American wedding dress retailer Alfred Angelo goes bankrupt
The wedding dress brand Alfred Angelo has 80 years of history, but it suddenly closed recently It has 1,400 stores around the world and has filed for bankruptcy, but will continue to retain its e-commerce business. It is reported that Alfred Angelo has assets of 500 million U.S. dollars and liabilities between 50 million and 100 million U.S. dollars. As of now, the brand official has not responded to this news.
Nine West will close remaining U.S. stores
Nine West, a footwear brand owned by U.S. private equity firm Sycamore Partners The remaining 25 stores of Jiu Xi in the United States are also about to close. Founded in 1978, Jiuxi reached its peak performance in 2006, with 227 stores in the United States 10 years ago. Because the brand is not sensitive enough to market changes, it has gradually become one of the brands eliminated by the market.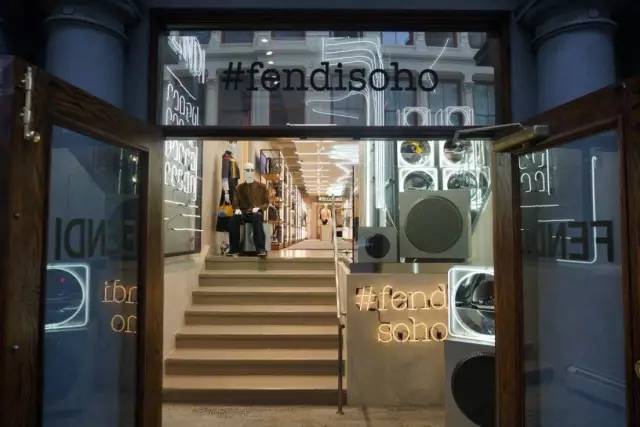 Fendi will further expand its business in the U.S.
Despite the continued downturn in the U.S. fashion retail market, But the Italian luxury brand Fendi is optimistic about its growth potential in the US market and is one of Fendi's five largest markets in the world. Therefore, Fendi plans to further expand its business scale in the United States, and recently opened a new store in the SOHO district of New York, and its first directly-operated stores in San Francisco and Dallas will also open soon.
Karl Lagerfeld adds new women's clothing business in Russia
Chanel creative director Karl Lagerfeld's personal eponymous brand is accelerating globalization Expansion, the company said that the brand and its Russian distributor BNS Group have recently reached an exclusive sales agreement for women's clothing series to further expand the brand's business in Russia. The first women's clothing store is planned to open in 2018. Currently, Karl Largerfeld has 9 stores in Russia, but mainly menswear.
Uniqlo may open its first store in the Nordic region in Sweden
According to Swedish media, Japanese fast fashion brand Uniqlo may open its first store in the Nordic region in the Sverigehuset shopping mall in Stockholm, Sweden. Plans to take over the Danish furniture retailer Illums Bolighus's current store in the Sverigehuset shopping mall, and the retailer's lease will expire in the fall.
Chow Tai Fook will add 70 stores in the Mainland
It will continue to maintain positive growth this year, saying that the positive growth is mainly due to Chow Tai Fook's strategic adjustment of the number of stores. It is reported that about one-third of the Group's stores will renew their leases each year. This year, the rent will be reduced by an average of 20% to 30%. However, opening stores in the future will be more cautious than before. It is expected that about 70 stores will be added in the Mainland this year.
India's beauty market is showing a blowout
According to reports, as India's young people and netizens are in With the rapid increase, the channels of cosmetics brands are rapidly sinking in areas outside the big cities, and the local beauty business is developing at an ultra-high speed. According to a report recently published by the consulting firm RedSeer, the total market share of hair care products, skin creams and color cosmetics products in India will reach 20 billion U.S. dollars in 2025, and the annual growth rate will reach 25%.
Chinese tourists to Japan can buy most
According to the latest survey results of the consumption trends of tourists visiting Japan released by the Japan Tourism Agency In the second quarter of 2017, tourism consumption increased by 13% year-on-year to 1.07 trillion yen. This time it reached a new quarterly high since 2010. Among them, the consumption of tourists from mainland China was 368.2 billion yen, which is approximately RMB 22.1 billion. Yuan, ranked first.
Sales of duty-free shops in South Korea fell for the first time in 14 years
According to South Korean media reports, following the SARS outbreak in 2003 After the epidemic, the annual sales of duty-free shops in South Korea may decrease for the first time in 14 years. The South Korean industry believes that this is closely related to South Korea and the United States' decision to deploy the "THAAD" system and China's countermeasures. Data show that after the THAAD incident, Lotte Duty Free's sales of Chinese tourists have decreased by 35%, and overall sales have decreased by about 20%. This is the biggest crisis that Lotte Duty Free has faced since its establishment.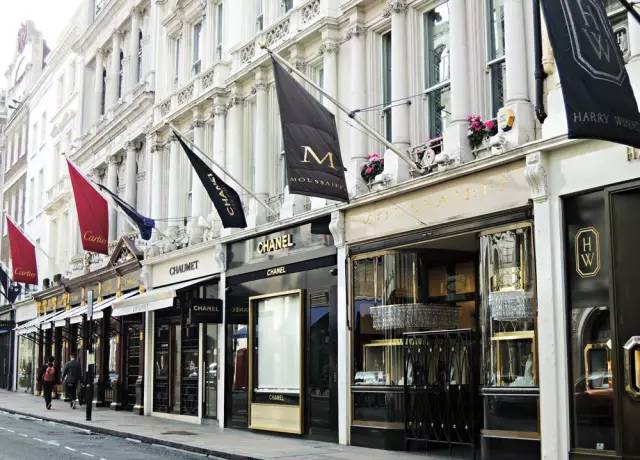 London's New Bond Street is the second most expensive in the world for rent
According to the CBRE's top ten global high street rankings, the average of New Bond Street, a gathering place for luxury brands in London, is The rent is US$1,753 per square foot, second only to US$3,240 per square foot on Fifth Avenue in New York. The top five also include Hong Kong, Paris and Tokyo. It is reported that in the first quarter of 2017, Europe was the only region in the world where rents maintained growth, with a year-on-year increase of 4.3%.
Last year, half of counterfeit goods in Europe were beauty and apparel products
EU customs officials seized 670 million euros of counterfeit goods last year, of which nearly half were counterfeit goods There are approximately 4.2 million pieces of beauty, clothing and accessories products worth 378.8 million euros. The main sources of these counterfeit goods include Middle Eastern countries such as Mainland China, Hong Kong and Iran. According to estimates by the Organization for Economic Cooperation and Development, the global trade in counterfeit and shoddy goods reached US$461 billion last year, with footwear and clothing products ranking first.
-personnel changes-
The former CEO of Chanel may join Canada Goose
The luxury down jacket brand Canada Goose said last week that the group intends to nominate Maureen Chiquet as an independent director, which will be held in August This application was formally submitted at the shareholders meeting on the 15th. Canada Goose CEO Dani Reiss said that he expects the addition of Maureen Chiquet to accelerate the brand's globalization process.
The two design directors of Fay of Tod's Group have resigned
Tod's Group recently announced the two design directors of Fay, Tommaso A and Roberto Rimondi will not renew their contract after the end of the 6-year contract. The last series they are responsible for is the 2018 Spring/Summer series, which will be released in January next year. Group chairman Diego Della Valle said that Fay is currently in a critical period of strategic restructuring, and new designers are yet to be determined.
The former head of the watchmaking department of the Richemont Group moved to Breitling
Breitling has issued a statement confirming that it has resigned. Georges Kern, the former executive director and head of the watchmaking department of Feng Group, joined the Swiss watchmaker as chief executive officer. The private screen fund CVC acquired an 80% stake in Breitling for 800 million euros in April this year. It is reported that Georges Kern is one of the veteran employees of Richemont Group. He has served as the CEO of IWC for 15 years. In February of this year, he also served as the interim CEO of Jaeger-Le Coultre.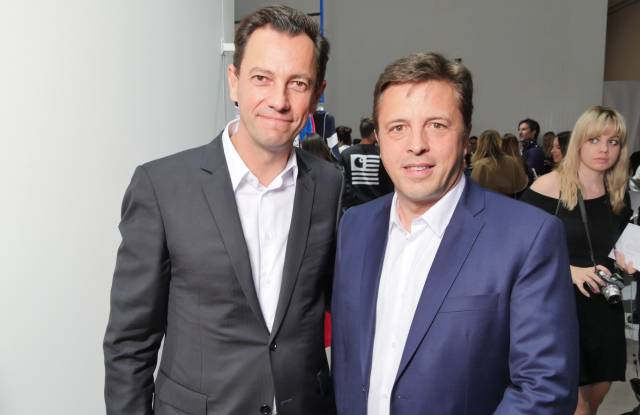 LVMH Group officially appointed Eric Marechalle as Marc Jacobs CEO
LVMH Group officially issued a statement last week stating that Kenzo CEO Eric Marechalle will succeed Sebastian Suhl as CEO of Marc Jacobs in the third quarter, and continue to think about LVMH Group's fashion department CEO Pierre -Yves Roussel reports. There have been media reports before that Sebastian Suhl may leave Marc Jacobs before the ready-to-wear exhibition in September this year. However, LVMH Group has not yet announced who will succeed Kenzo CEO position.
The original Burberry CMO will join TOPSHOP
The original Burberry CMO Paul Price has been appointed as the British high-street fast fashion brand TOPSHOP CEO of TOPSHOP, whose appointment will take effect on September 4, he will report to Philip Green, Chairman of Arcadia Group, the parent company of TOPSHOP. Paul Price at Burberry is mainly responsible for the marketing and promotion of all categories of products such as men's and women's clothing and accessories.
Signet Jewelers appoints the first female CEO in history
According to WWD, the former CEO of Signet Jewelers, the world's largest jewelry retailer, Mark Light Due to sexual harassment, he will retire early, and his position shall be assigned by the group board member Virginia Drosos succeeds, the appointment will take effect on August 1. Virginia Drosos will become the first female CEO in the history of the group.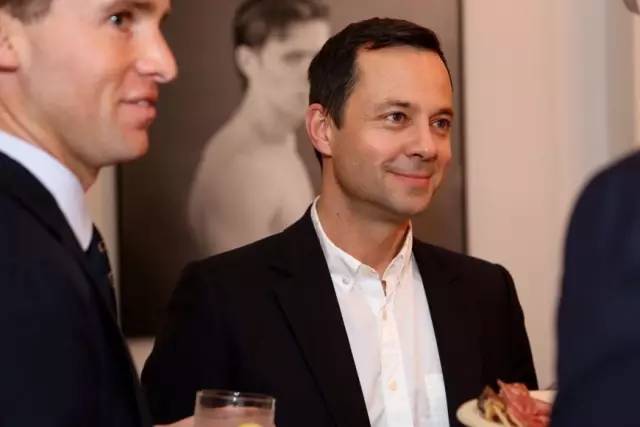 Laurent Claquin is the CEO of Tomas Maier
The appointment is effective immediately and Laurent Claquin will continue to report to Jean-Francois Palus, the managing director of Kering Group. Laurent Claquin also retains the position of President of Kering Group America. Giuseppe Giovannetti, the former CEO of Tomas Maier, resigned last week.
Two design directors of French brand Courrèges resign
According to the latest news from foreign media, two design directors of French high-end fashion brand Courrèges Directors Sébastien Meyer and Arnaud Vaillant have decided to leave after the two-year contract expires. Brand President François LeMénahèze, who took office in April, said that now is a good time to change the design director, and Courrèges will carefully choose a new design director.
Eidos creative director announced his departure
Designer Antonio K. Ciongoli will After the end of the quarter, he left Eidos and founded his own brand of the same name. However, he refused to disclose the specific details of the new brand, but he will update the latest news about his brand on his Instagram account every week. Antonio K. Ciongoli was once the designer of Michael Bastian and Ralph Laurent.
Tiffany&Co. North America Senior Vice President Announces Resignation
Jennifer de Winter He joined Tiffany&Co. in March 2015 as the senior vice president of North America, and later was also responsible for Tiffany&Co.'s business in Latin America. After her departure, Philippe Galtie, senior vice president of Tiffany&Co., will take over the business she is responsible for. At present, her next plan after leaving Tiffany&Co. has not yet been determined.
Nike appoints new executive vice president of global human resources
Monique Matheson joined the Nike Group for 19 years and served as the vice president of human resources and senior business partner of the group in North America. Nike has streamlined the global market into 4 regions. Monique Matheson will be responsible for 12 major cities including New York, Los Angeles and Shanghai, and will report to Nike CEO Mark Parker.
Condé Nast CMO Howard Mittman resigns
12 years after joining Condé Nast, its Howard Mittman, the chief business officer of the men's department who owns magazines such as GQ, decided to resign. A spokesperson for the group confirmed the news last Thursday, and Howard Hittman will officially leave on August 11. Its position in the Condé Nast Group will be headed by Kim Kelleher, Chief Commercial Officer of the Women's Division, including magazines such as Teen Vogue.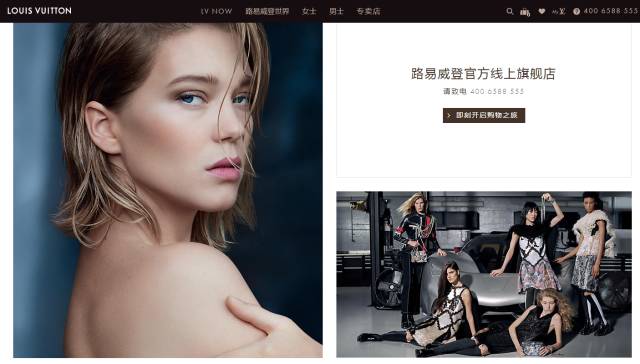 -e-commerce/data/media-
LV officially launched online shopping service in China
LV officially announced the launch of an online shopping service on its official website in China last week. Consumers can buy all the products of the season on the platform, including handbags, shoes, ready-to-wear, jewelry and Perfume category. However, currently only online shopping services are provided in cities such as Beijing, Shanghai and Guangzhou. Not all products can be mailed, and some require store pickup.
For the first time, Givenchy joined hands with domestic KOL to sell exclusive new products
Domestic fashion blogger gogoboi launched in cooperation with LOOK this year Its own e-commerce platform "Not Big Selection". The e-commerce platform has recently launched its first collaboration. It exclusively sells Givenchy's new series of Duetto handbags online, priced at 7490 yuan, with a total of 7 color numbers, each with a limited edition of 6 This is the first time that a luxury brand has joined forces with KOL to exclusively sell new products on its own e-commerce platform in the Chinese market. All styles have been sold out within 72 hours.
Abercrombie&Fitch will enter the Tmall Mall
American apparel retailer Abercrombie & Fitch will officially enter the Alibaba Tmall mall on Wednesday, selling all products including Abercrombie Kids online. It is reported that Tmall's 454 million active users are the main reason why it attracts Abercrombie&Fitch to settle in. Alibaba will also help Abercrombie & Fitch to integrate online and offline businesses in China, and help brands stimulate performance growth in China through new retail.
Trendy website Hypebeast launches a new children's clothing channel
The trend media Hypebeast Group announced last week that the audience is increasing in age The wider, therefore, the children's clothing channel Hypekids will be launched to meet more needs of users, and Kids Foot Locker will be the sponsor of this channel. The content of the channel will include trend news and stories between designers and children. Hypebeast's e-commerce platform HBX will also launch more children's clothing products.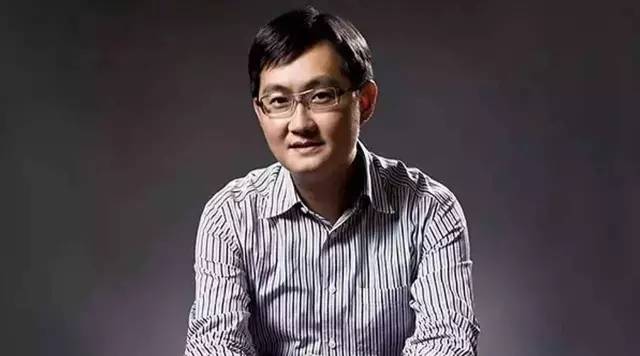 WeChat boss Ma Huateng becomes the second largest in China Regal
According to the Bloomberg Billionaires Index, as WeChat's parent company Tencent's stock price has increased by more than 50% this year, the current market value has exceeded 2.8 trillion Hong Kong dollars. Its founder Ma Huateng's net worth soared by US$9.92 billion to US$30.7 billion, surpassing Wanda Group Chairman Wang Jianlin to become China's second richest person.
Amazon launches a social app to allow users to shop while shopping
According to China Business News, Amazon told its Prime members launched a social application called Spark, which is also Amazon's first attempt on social applications. Spark is similar to Instagram. Users can share pictures, videos and stories of their favorite products, and other users can comment or like them below. If the user's fancy product is being sold on the Amazon platform, it can also be purchased directly on "Spark".
-dispute-
M2Malletier may sue Caroline Herrara
M2Malletier co-founder Marcela Vélez revealed last week that its legal team had told the parent of Caroline Herrera sister brand in April. The company STL and Puig Group issued a formal lawyer's letter for an out-of-court settlement because the metal handle bag launched by the latter is suspected of infringing the copyright of M2Malletier. However, the negotiation between the two parties was invalid. A few days ago, M2Malletier has considered to submit to STL and P on the grounds of infringement, unfair competition and confusion.The uig group filed a lawsuit.
GQ is claimed by Baidu for 5 million yuan
Because it is believed that the WeChat public account GQ laboratory issued a document "In view of the fact that Baidu Navigation will take you to Putian Hospital, please come and participate in the "Baidu click, you will--" creation contest G, and initiate the topic "Baidu click, you will be done" behavior infringes on Baidu's reputation rights, Baidu requires Beijing Fenghua Creative Network Co., Ltd. immediately deleted the article, stopped the infringement, deleted the infringing article, publicly apologized and compensated the plaintiff for economic losses of 5 million yuan.
Burberry settled labor lawsuits with US$2.54 million
According to foreign media reports, the British luxury brand Burberry last year It was faced with labor lawsuits filed by nearly 650 employees. It is reported that Burberry has agreed to pay US$2.54 million to settle a class labor lawsuit filed in New York District Court in December 2016 represented by employee Malik Payano. According to internal employees, Burberry often requires sales staff, beauty consultants and employees in the transportation department to work overtime but fails to pay employees overtime as required.. ,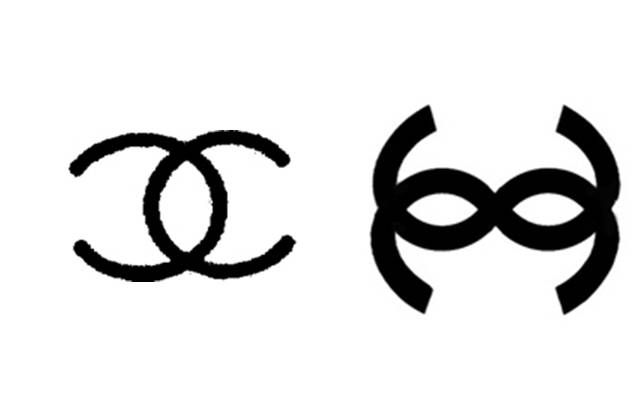 Chanel wins a lawsuit against the double C trademark
In 2010, the Spanish designer Li Jing Zhou designed a trademark for the Italian company Golden Rose 999, which is composed of two horizontal S overlapped. It is also black and white. Chanel believes that the trademark is very similar to the double C logo. , There is a suspicion of misleading consumers. After an assessment by the European Court of Justice, Li Jing Zhou and Golden Rose 999 were required to pay a certain fee to Chanel, but their trademark rights were not revoked.
SupremexLV New York limited-time store banner stolen
After LV decided to cancel SupremexLV's limited-time store in New York, Supreme The Supreme banner in front of the New York head office was stolen and sold on Facebook for USD 666 for approximately RMB 4500 in the name of Zoe Godz. At present, Zoe Godz has deleted the related posts.
adidas sued Forever 21 again
adidas group again in the United States last week Filed a lawsuit against the fast fashion brand Forever 21 for misleading consumers by using design elements similar to its iconic "three bars" on a series of clothing and sports shoes, and the products displayed on its website as "second-hand adidas" are also For counterfeit goods, adidas requires the court to permanently prohibit Forever 21 from using designs similar to its logo and to compensate it for the loss of illegal profits from the sale of these products.
-Other-
Fashion blogger Rebecca sold 100 MINIs in 4 minutes
It is reported that fashion blogger Rebecca and BMW's MINI launched the classic three-door version of the MINI YOURS Caribbean Blue Limited Edition which was officially sold at 9 pm last Friday. After 4 minutes, all 100 cars were sold out, within 50 minutes. All payment transactions are completed. This is a new innovation in the profit model of domestic fashion bloggers, and the scope of cooperation has also expanded from luxury fashion to new areas.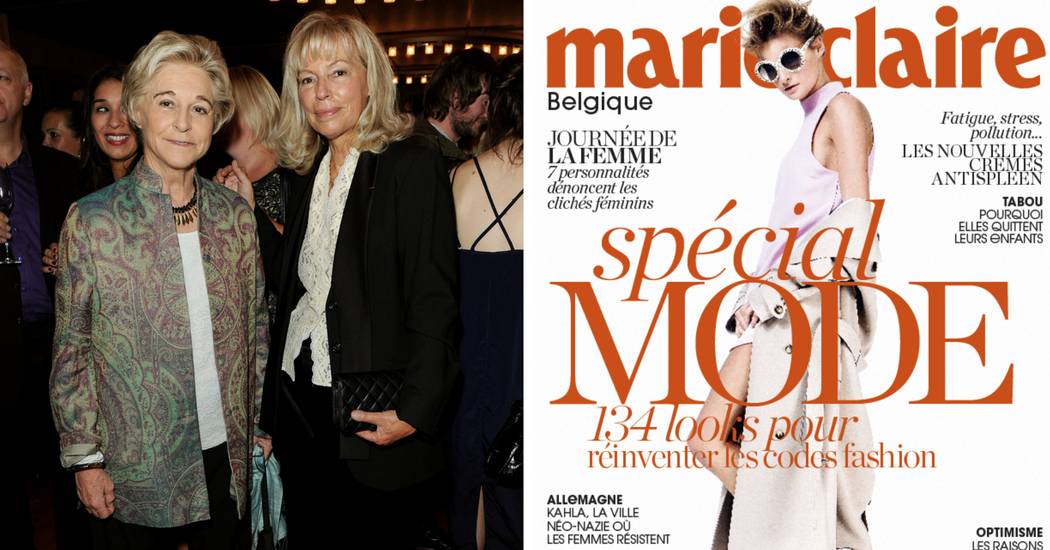 "Marie Claire" founder died unexpectedly
According to the latest news from French media, Évelyne Prouvost was in France last weekHe died in a bicycle accident on a small island at the age of 78. The Hearst Group, the parent company of "Marie Claire", said it was very surprised. "Marie Claire" magazine was founded by Jean Prouvost in France in 1937. It is a global fashion magazine with 33 international editions and is published in 16 languages.
Armani Exchange announces new image spokesperson for China and Asia Pacific
Armani's official Weibo Zhou officially announced that Li Yifeng is the brand new image spokesperson for Armani Exchange China and Asia Pacific. At present, Armani's official Weibo related posts have been forwarded to 90,000, setting a new record, and have received 10,000 comments and 10,000 likes. Li Yifeng has 37.08 million followers on Weibo.
Anna Wintour no longer serves as a judge of CFDA/Vogue Fashion Fund Fashion Magazine
US version Anna Wintour, editor-in-chief of "Vogue" and artistic director of Condé Nast Group, will no longer serve as a judge of the American Fashion Association (CFDA) and Vogue Fashion Fund. CFDA CEO and President Steven Kolb revealed that Anna Wintour's busy schedule was the main reason for her decision.
Annual income of Chinese internet celebrity Zhang Dayi surpasses Kardashian
According to the latest news from Women's Wear Daily, selling products has become the largest source of income for Zhang Dayi, who has 5.29 million followers on Weibo. Earlier data showed that Zhang Dayi's income in 2015 was US$46 million, which is not only a luxury Fan Bingbing, the brand's beloved star, has twice the annual income and surpasses that of American reality TV star Kim Kardashian. According to the latest data released by Forbes, Kim Kardashian earned $45.5 million last year.
Prada will open a limited time store at Galeries Lafayette in Paris
July 31 to August 20 During the date, the Italian luxury brand Prada will contract a total of 11 windows on the first floor of the Galeries Lafayette in Paris for display. At the same time, it will also set up a limited-time store for men's and women's clothing on the ground floor of the mall. It is reported that since last year's sales and profits both recorded a decline, Prada has made limited-time stores as one of its strategic measures to stimulate sales growth, hoping to awaken consumers' freshness in the brand.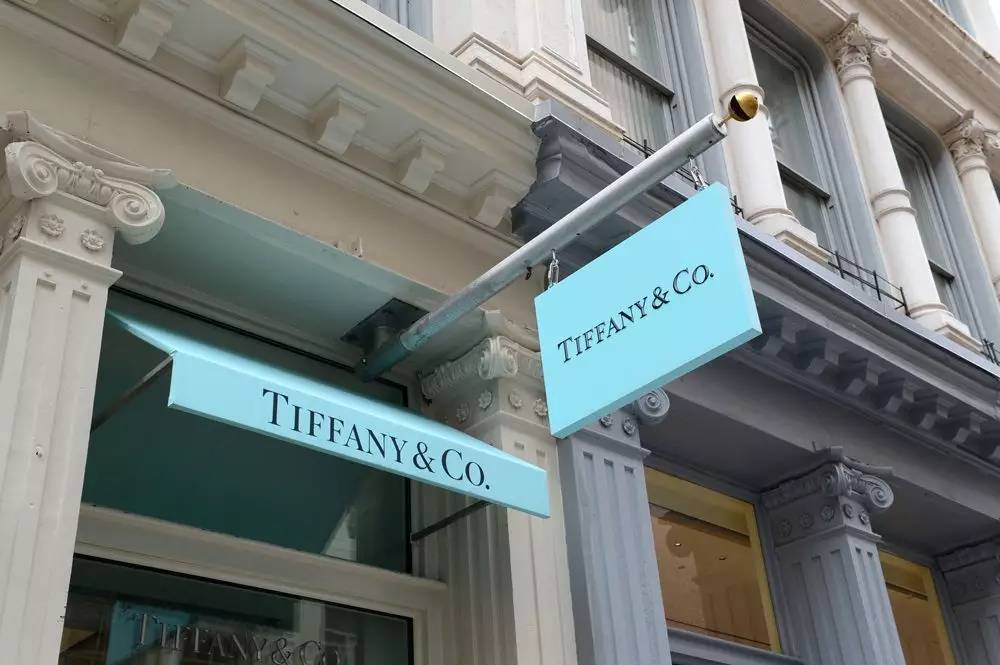 Tiffany&Co. will launch perfume for the first time in 15 years
The fragrance is also the first collaboration between Coty Group and Tiffany&Co., on August 1, this fragrance will be on sale at the Bloomingdale department store and flagship store on 59th Street in New York, and will be on sale worldwide from October 1, priced at 75 Between US$ and US$132, there are also body lotions and shower gels priced between US$45 and US$100.
Uniqlo and JWAnderson's first joint series will be released in September
Uniqlo officially released a statement on March 30 Said that it will launch the first joint Life Wear series with JW Anderson, the brand of the same name as the Northern Irish designer Jonathan Anderson. According to the latest news, the series includes a total of 33 products, which will be officially sold in designated stores and official websites of Uniqlo worldwide on September 19, with prices ranging from £14.9 to £139.9. Return to Sohu to see more
Article Url:https://www.liaochihuo.com/info/639110.html
Label group:[GBP to USD] [British Pound Japanese Yen] [Euro British Pound]