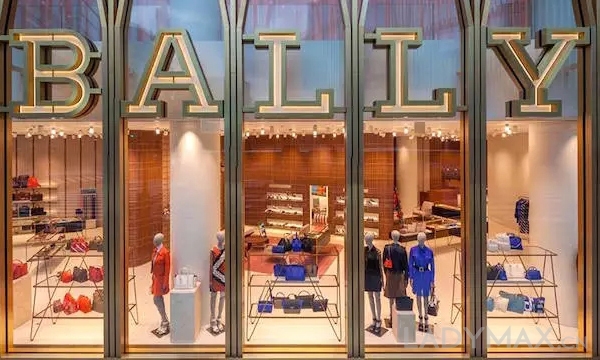 Spend more than 4 billion US dollars in three years to acquire new brands Shandong Ruyi said it will slow down the pace of investment in the future
In recent years, Qiu Yafu, chairman of Shandong Ruyi Group, which has frequently acquired luxury brands in recent years, said in an interview with Bloomberg that after spending 4 billion US dollars to acquire luxury fashion companies such as SMCP, Bally and Lycra, he will slow down the pace of acquisitions and turn to Focus on its brand matrix and aim to revitalize the acquired business within 5 years.
It is reported that Shandong Ruyi Group will inject new fashion elements into underperforming brands and increase the share of online business. The group needs to inject new fashion elements into underperforming brands and upgrade its e-commerce products . Qiu Yafu finally revealed that in the future, Ruyi will only consider buying brands that are profitable and have high growth potential.
Virgil Abloh and Nike's "THE TEN" collaboration series has officially ended
Off-White creative director Virgil Abloh started cooperating with Nike to launch the "THE TEN" series in 2017. A total of 31 color matching shoe models were launched, which continued to trigger a rush for consumers and was rated as the best-selling for several consecutive quarters. sneakers. Nevertheless, Virgil Abloh announced on Instagram yesterday that it will end the series, but the cooperation with Nike will continue.
The case of the American rap star Jay-Z perfume endorsement dispute is escalated again
According to foreign media sources, Jay-Z has filed an appeal in a New York court that Parlux Fragrance used improper means to infringe on his personal privacy to obtain evidence. Jay-Z and Parlux Fragrance reached an agreement in 2012 to launch a men's fragrance called Gold Jay Z, but then Parlux Fragrance accused Jay-Z of failing to fulfill its promotional obligations and filed a lawsuit, and demanded more than 20 million US dollars. compensation. As of now, neither Jay-Z nor Parlux Fragrance have commented on this.
Rothy's, an American fashion and environmentally friendly women's shoe brand, has received USD 35 million investment from Goldman Sachs
Rothy's recently announced that it has received a $35 million investment from Goldman Sachs Investment Partners. Up to now, Rothy's has raised a total of 42 million US dollars. Previous investors include Lightspeed Venture Partners, Finn Capital Partners, M13 and Grace Beauty Capital.
Gucci launches a new Gucci Garden accessories collection
Gucci creative director Alessandro Michele has incorporated the new imperial snake and the iconic tiger elements in the latest accessories series. The former is shown in scale-like fine lines on the sterling silver ring, and the blue enamel presents multiple tones. The other is The purple zirconium crystal is used as the tiger double pupil, engraved with the classic GG logo and the words "Le Marché des Merveilles", and the distressed effect is added at the same time.
Palm Angels in incenseHong Kong opens the world's first flagship store
The trendy brand Palm Angels recently opened the world's first flagship store in Hong Kong. The new store is located in Paterson Street, Causeway Bay, Hong Kong. As the brand's first flagship store, the interior design was created by Studio April and the brand's founder and creative director Francesco Ragazzi. Inspired by the White Cube Art Gallery, the store uses white walls, marble floors, and steel furnishings to create a simple sense of space. .
Following the deli of the same name, Rolex sued a health company
The Swiss luxury watch brand Rolex recently filed a lawsuit against Rolex Health, a Texas-based health company with the same name. The brand believes that Rolex Health has illegally used the Rolex brand name, and its website linked to the brand name exists. Suspected of misleading consumers. In the warning letter, Rolex asked the company to transfer the domain name, change the company name, and no longer use the Rolex trademark. Rolex Health owner Jignashu Bpdawala refused to agree to the request, saying that coexistence is possible.
Kanye West's personal brand YEEZY releases a new magazine
Kanye West's personal brand YEEZY recently released a 116-page YEEZY Season 6 themed magazine, which was shot by Kanye West's queen photographer Jackie Nickerson, including actresses such as Abella Danger, Hafiia Mira, Amina Blue, Chanel Postrel, etc. Appeared in the photo, and wore YEEZY shoes, clothing and accessories. The magazine is currently on sale on steidl.de, priced at $34.
Nike's second-generation self-lacing basketball shoes will be launched next year
Nike vice president Andy Camion recently revealed that after the first generation of self-lacing basketball shoes HyperAdapt has received positive market response, the brand will launch the second generation next spring, priced at approximately $350, which is the first generation price. Half of it. Nike CEO Mark Parker said that in the future, smart sneakers that fit your feet will be launched.
Innisfree opens a new flagship store in Shanghai
Innisfree, a Korean beauty brand, opened a new smart store in Shanghai Yuexing Global Harbor. Through the play of beauty makeup App AR+AI skin color application scene technology, it provides "intelligent consultation", "beauty customization", and "products" Rich content experience such as "interaction", and using AI data analysis to accurately recommend suitable beauty products for consumers to enhance the shopping experience. At present, Innisfree has 510 stores in China, and will continue to expand on this basis in the future, with the goal of covering 150 major cities.
NPD reports that accessories consumption habits are changing
According to a report by the US NPD Group, sales of fashion accessories have continued to decline in the past two years, but sales of this category rebounded by 4% in the first 10 months of 2018. Among them, waist bags and luggage have double-digit growth, while traditional hot-selling categories such as tote bags and messenger bags have declined. NPD fashion footwear and accessories analyst Beth Goldstein said that changes in consumer behavior are changing consumers' perceptions of accessories.
JTB predicts that visitors to Japan will increase by 12.3% in 2019
According to the Nikkei Chinese website, JTB, a large Japanese travel agency, predicts that the number of foreigners visiting Japan will reach a record high of 35.5 million next year, an increase of 12.3% from 2018 expectations. The number of tourists visiting Japan who stay for more than one night will continue to increase. The 2019 Golden Week will form 10 consecutive holidays, and the workday arrangements at the end of the year and the beginning of the year will also be convenient for travel.Promote the growth of tourism demand.
The 50th Hong Kong Fashion Week will be held in January next year
The Hong Kong Trade Development Council will host the 50th Hong Kong Fashion Week at the Hong Kong Convention and Exhibition Centre from January 14 to 17, 2019. It is expected to welcome approximately 1,400 local and overseas exhibitors. As the largest fashion show in Asia, Hong Kong Fashion Week attracted about 14,000 buyers from 76 countries and regions last year, confirming Hong Kong's important status as a purchasing hub for global fashion traders and retailers.
Tmall International has become an overseas brand to enter China's preferred platform, and the number of entrants soared by 122% this year
According to the data provided by Tmall International, the number of overseas brands in 2018 soared by 122% year-on-year, with the fastest growth in the second quarter, recording more than 150%, and the total number of brands in the United States, Japan, and South Korea. Ranked among the top three in the world. It is reported that in the past four years, Tmall International has introduced nearly 19,000 overseas brands in 3,900 categories from 75 countries around the world, and more than 80% of them are entering China for the first time.
JD.com announces US$1 billion stock repurchase plan
JD.com today announced a $1 billion stock repurchase plan, which will be carried out in the next 12 months. As of press time, JD.com's pre-market gains have expanded to 5%. In the early trading of US stocks on Monday, JD.com's share price gave up the previous gains due to its founder's failure to prosecute. The share price once plunged more than 8% to $19.26, which is only one step away from the issue price of $19.00. Last Friday, Dow Jones News reported that the Hennepin County Attorney's Office in Minneapolis announced the results of the investigation of the Liu Qiangdong incident and decided not to prosecute, which also means that the case is officially closed.
CEO Spiegel "loses credibility" Snap's market value fell to a historical low
According to 9 to 5 Google, the US technology news website, the company's market value was "lost credibility" due to the "burn after reading" photo-sharing app Snapchat's parent company Snap CEO Evan Spiegel "lost credibility" It has fallen to a historical low, from a peak of $31 billion to about $6.5 billion at the close last Friday.
More information on Jingdong Daily Fashion Highlights Shandong Ruyi

Article Url:https://www.liaochihuo.com/info/639049.html

Label group:[e-commerce] [jay-z]