Original title: Goldman Sachs is also planted in Korea! "Naked short selling" was fined 7.5 billion won
Goldman Sachs's life in the Asia-Pacific region is getting worse and worse.
On Wednesday, November 28, the South Korean Financial Supervisory Authority issued a fine of 7.5 billion won to the Goldman Sachs branch for violating stock short selling rules. Goldman Sachs has not yet commented on this.
The Korean Financial Services Commission stated in a statement that
the fine was for the company's short-selling activities without protecting the underlying assets. In May of this year, Goldman Sachs conducted a "naked short sale" transaction of up to 40.1 billion won in the Korean branch.
"Naked short selling" refers to an investment method in which investors directly sell non-existent stocks in the market without borrowing stocks, and then buy back stocks to obtain profits when the stock price drops further . However, this behavior is prohibited in South Korea and is illegal.
The British "Financial Times" noticed
that the Korean regulator's move came at a time when the South Korean stock market plummeted and "honored" Asia's second-worst-performing market. The public was short-selling foreign brokerages and investment banks. Criticism of behavior is also increasing.
Since the beginning of this year, the Korean composite stock index has fallen by nearly 20% from its historical high in January.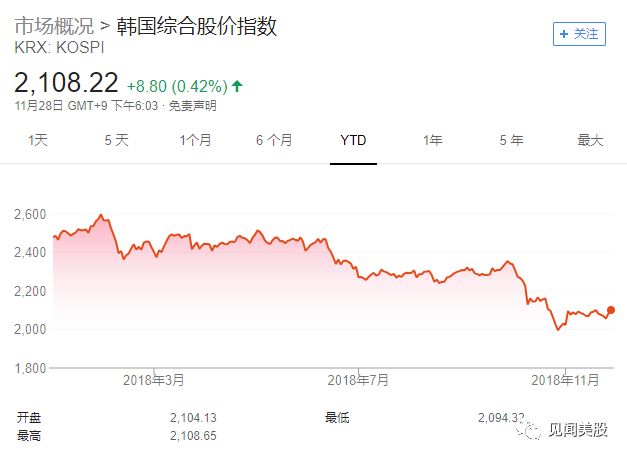 The above-mentioned media also stated that
Goldman Sachs was fined a huge sum of money, which caused the Wall Street investment bank's survival in the Asia-Pacific region to face An even greater challenge. Prior to this, Goldman Sachs played an "important role" in one of the largest corruption scandals in Malaysia's history, the 1MDB (One Malaysia Development Corporation) scandal.
Previous investigations by the US Department of Justice show that Goldman Sachs has raised up to 6.5 billion U.S. dollars for 1MDB through projects code-named Magnolia, Maximus and Catalyst, earning about 600 million U.S. dollars from it.
Prosecutors said that during the fundraising period, more than US$2.7 billion was transferred to accounts controlled by Malaysian financier Jho Low and former Goldman Sachs Southeast Asia director Tim Leissner, among others, to pay bribes to government officials, including Provided funds for a fund in the hands of former Malaysian Prime Minister Najib Najib and purchased jewelry for his wife.
The US Department of Justice accused two former Goldman Sachs bankers and Low of conspiracy to launder the billions of dollars they had obtained from 1MDB embezzlement. This is the first time the US Department of Justice has filed a lawsuit against the 1MDB case.
Among them, Leissner, 48, has pleaded guilty. He admitted to helping money laundering and violating foreign anti-bribery laws, and currently he faces a fine of 43.7 million U.S. dollars. Roger Ng and Low, another former Goldman Sachs banker, were also charged for violating foreign anti-bribery laws and money laundering.
Subsequently, the U.S. banking regulator also further asked Goldman Sachs to strengthen risk supervision and report more internal debates about the transaction. Under pressure from the New York Fed, Goldman Sachs began a comprehensive reform of the operation of the powerful internal committee responsible for overseeing its operations.
After the 1MDB incident continued to ferment, Goldman Sachs' stock price plummeted again and again. In the past month, Goldman Sachs shares have fallen by nearly 14%, and investors are concerned about the impact on the bank's reputation and finances. At present, the stock price of Goldman Sachs has come below US$200, with a market value of approximately US$72 billion.
Return to Sohu to see more
Responsible editor:
Article Url:https://www.liaochihuo.com/info/613857.html
Label group:[Goldman Sachs Group] [Naked short sale]