Coca-Cola China and its partners in the Golden Triangle jointly launched the "Empty Bottle Initiative" Photo by Tomita
China News Service, Beijing, June 2 (Reporter Gao Kai) June 5 On the occasion of "World Environment Day", Coca-Cola China joined hands with its partners-China International Economic and Technical Exchange Center of the Ministry of Commerce, United Nations Development Program (UNDP) and World Wide Fund for Nature (WWF), held in Beijing on June 2 A commemorative event for the 10th anniversary of strategic cooperation on water resources protection with the theme of "Care for the Rivers and Lakes" was organized.
Zhang Jiantao, vice president of Coca-Cola Greater China and Korea, introduced that with the joint efforts of partners, Coca-Cola China achieved the goal of 100% water feedback six years ahead of schedule in 2016. The Coca-Cola China Water Feedback Project involves the Yangtze River, the Yellow River, the Haihe River, the Pearl River, the Songhua River and other key river basins in China. Its projects include: water source protection plan, sustainable agriculture demonstration, soil erosion control, rain and flood utilization, wetland protection and restoration, and reclaimed water Reuse and farmhouse constructed wetlands, etc.
As of the end of 2016, Coca-Cola China has given back approximately 25.2 billion liters of water to nature and communities, which is equivalent to 157% of the annual water consumption for beverage production.
On the same day, Coca-Cola and its partners jointly launched the "Empty Bottle Initiative", calling on the public to care about every drop of water, starting from drinking every bottle of beverage they opened, and using practical actions to "drink" to protect the rivers and lakes. .
Since 2007, Coca-Cola China has begun to explore the road of "care for the rivers and lakes" in China with a "we care" attitude. Over the past ten years, Coca-Cola China and its "allies of rivers and lakes" have promoted nearly 20 water resources protection projects tailored to local conditions and with their own characteristics, covering life, livelihood and ecology.
Zhao Zhongyi, deputy director of the China International Economic and Technical Exchange Center, believes that the "Golden Triangle" cooperation model proposed by Coca-Cola China is worthy of recognition. A thing that is meaningful to society is already a remarkable achievement. For example, the water resources protection project represented by "Lezai Nongjia" has promoted the construction of beautiful villages in China, realized the virtuous cycle of the local ecology, and improved water resources. The efficiency of resource utilization, the promotion of sustainable agriculture and the development of local communities, and the influence of relevant national policies have all played a great role."
The theme of this year's World Environment Day is "Human and Nature, Connected Intergrowth". In response to this, UNDP and WWF have joined hands with Coca-Cola China for ten years and have carried out many demonstration projects in the Yellow River, Haihe and Yangtze River basins, with remarkable results. In the future, "Allies of Jianghu" will continue to expand cooperation and continue to promote sustainable development worldwide.
"The results of these water resources protection projects will play a positive role in promoting and demonstrating the realization of the 2030 UN Sustainable Development Goals." UNDP representative Mr. CarstenGermer said: "Through cooperation with Chinese government departments and Coca-Cola China has established a golden triangle cooperation model. We are committed to improving China's water resources management and have achieved great results so far. We are willing to continue to work with Coca-Cola to replicate and promote successful experiences to other developing countries or regions through South-South cooperation."
"Coca-Cola is our global partner. In the past ten years, we have achieved many leading goals, and water conservation has become more and more important in China." said Lu Sicheng, Director General of WWF China: " In the future, we will continue to expand cooperation with Coca-Cola, hoping to extend the experience of the Yangtze River and China to more river basins around the world and achieve the United Nations 2030 Sustainable Development Goals."
Zhang Jiantao said: "Adhering to the'we care 'The corporate proposition, Coca-Cola China has always insisted on maximizing the integration of business with the prosperity of the community and the beauty of the environment. The best use of our own core business advantages are naturally water-related projects. The achievements of the decade are just the beginning. At the same time, we also call on everyone to participate. When everyone cares and takes action, we can better create shared value and promote sustainable development." (End)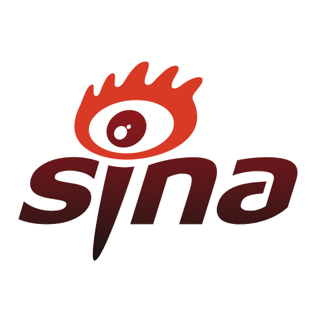 Article Url:https://www.liaochihuo.com/info/612081.html
Label group:[Coca Cola]