3. Continue to expand its own glasses production capacity, LVMH builds a second glasses factory in Italy
LVMH Group announced that it has reached a cooperative relationship with Marcolin, the world's third largest eyewear manufacturer, to jointly establish a joint venture company Thélios to engage in eyewear design and production. The LVMH Group holds 51% of Thélios and Marcolin holds the remaining 49%. Build a second factory in Italy. After it goes into operation next year, the own production capacity of LVMH's optical department will exceed 4.5 million pairs per year.
4. Chinese fashion media absent from the Dolce&Gabbana fashion show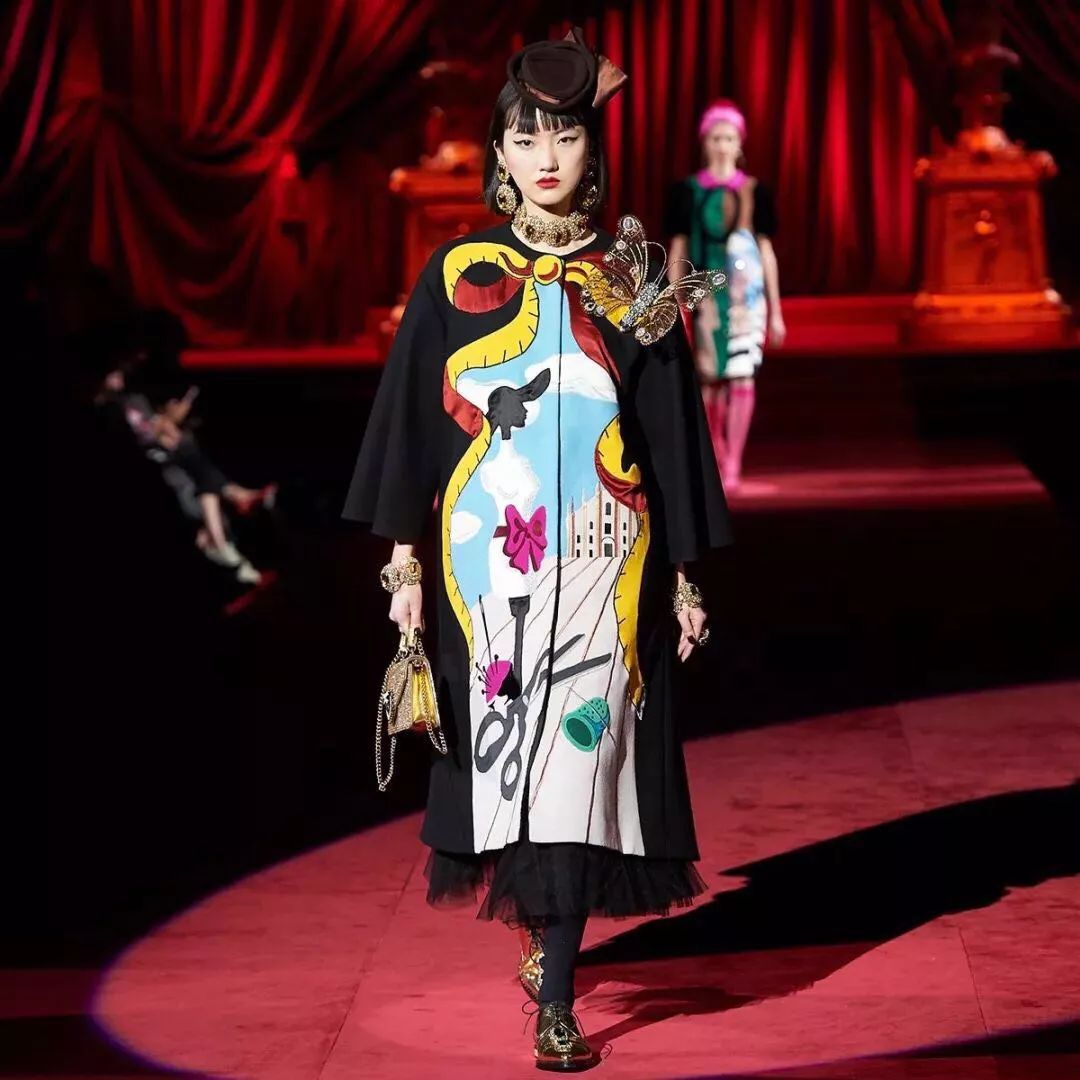 Dolce & Gabbana may be paying a heavy price for the designer's words and deeds. An anonymous editor said that his presence was only to support the Dolce&Gabbana PR team in China. The five Chinese fashion editors interviewed said they would not report on the show in their publications or social media. There is obviously a lack of Chinese media in the 2019 autumn and winter series. Participants from Asia usually occupy a large number of seats, which is comparable to the United States. However, the number of participants this time is less than one-third of the original scale.
5. Asics will launch a joint project with Vivienne Westwood
Sports brand Asics announced that it will join hands with British designer brand Vivienne Westwood to launch a joint project to jointly create a limited-edition joint shoe series. In this joint project, there will be joint shoes from Asics and Asicstiger respectively, which will be officially launched at the end of April in Vivienne Westwood and Asics global designated boutiques and official websites for the first time.
6, Prada and other luxury brands partner Fang Xingye Technology's revenue fell 15% last year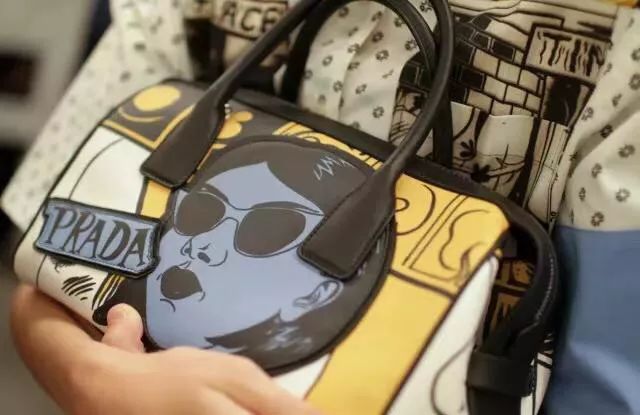 Xingye Leather Technology Co., Ltd., which has a cooperative relationship with the Italian luxury brand Prada and the Swiss century-old luxury brand Bally, last year's total operating income was 1.806 billion yuan, a year-on-year decrease of 14.48%, and net profit It rose by 156.42% year-on-year to 115 million yuan, mainly due to the group's initiative to adjust the product structure. In addition to shoe upper leather, it also expanded in the areas of bag leather and functional leather, which received positive responses in the market.
7. The Austrian luxury underwear brand Wolford acquired by Fosun will accelerate its expansion in the Chinese market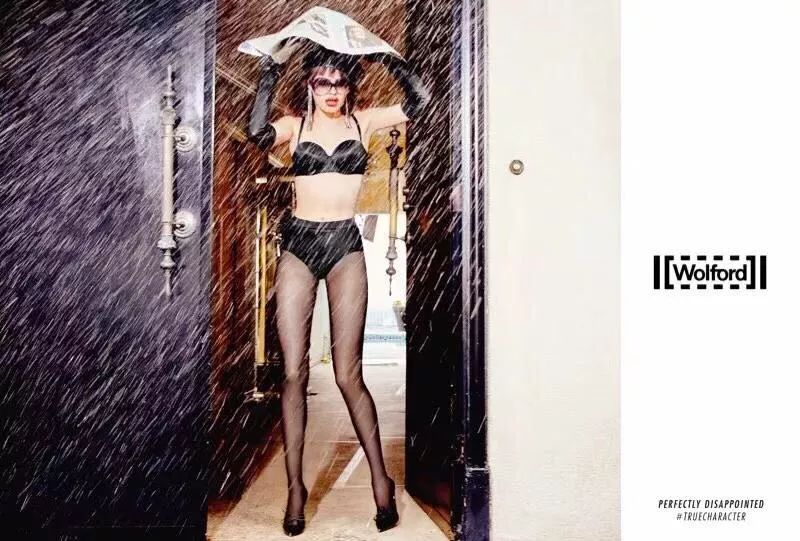 Wolford issued a statement on Monday stating that it will accelerate its penetration into the Chinese market under the guidance of Fosun Group's newly established Fosun fashion brand management company FFBM, and the FFBM team will be responsible for its management. Brand image and marketing activities in China, as well as the operation and management of all wholesale and retail channels including e-commerce. Wolford predicts that after the cooperation with FFBM, China is expected to become the third largest market for brands in the world after the United States and Germany.
8. The semi-finals of the LVMH Young Designer Awards announced that two Chinese designers were selected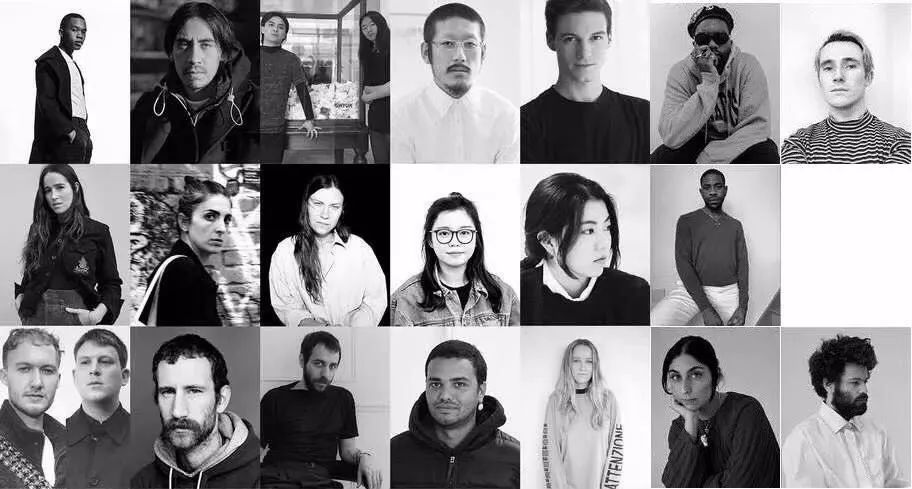 LVMH recently announced its 6th annualThe 20 semi-finalists of the Light Designers Grand Prix. The founder of the competition, Delphine Arnault, said that the contestants are younger than in previous years and have more breakthrough ideas in fashion and environmental protection. Among the 20 contestants, two are from China, one is Susan Fang, who has interned at Celine and Stella McCartney, and the other is Caroline Hu, who graduated from Parsons College in the United States, who worked at Jason Wu and Tory Burch.
9. The first Paris Fashion Week after the "Yellow Vest" protests officially opens
Paris Fashion has officially kicked off before Sunday. There will be about 76 fashion shows and 29 speeches on the official schedule before March 5, among which Lanvin's new creative director Bruno Sialelli's The first show will be held on February 27, and the brands that will also release the first show of creative directors include Nina Ricci and Lacoste. Kenzo will be released in a see-and-buy manner, and the fashion show of Tommy Hilfiger and Zendaya's collaboration series will also be held during this period. Regarding the recent "yellow vest" protests, Ralph Toledano, the president of the French Fashion Association, is not expected to cause much disruption to Fashion Week, and revealed that the unemployment rate in France fell to 8.8% at the end of last year, the lowest level in 10 years.
——————————————————
1, 2019 Hurun Global Rich List: E-commerce is king, Jack Ma became the world's richest Chinese with 260 billion yuan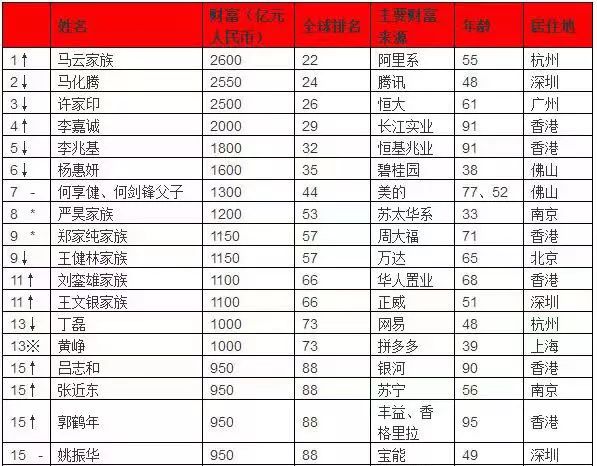 According to the 2019 Hurun Global Rich List, 430 rich people fell out of the Hurun Global Rich List, of which 212 were dropped from China and 52 from India. Jeff Bezos' wealth increased by 215 billion yuan, and he became the world's richest man again with 9.9 billion yuan. China ranks first in the world with 658 billionaires, 74 more than the 584 billionaires in the United States. Ma Yun became the world's richest Chinese with 260 billion yuan, rising 4 places to 22nd, followed by Ma Huateng and Xu Jiayin.
2. K11 Group is listed on Fast Company's Most Innovative Companies in the World
K11 Group is listed as one of the world's most innovative companies in 2019 by Fast Company, and for the second time, it has been among the awards for its art and retail concepts. For the first time, K11 gained global recognition in the field of urban development and real estate, becoming the only Asian company to win awards in this field. This year's awards affirmed the transformative impact of K11 on the retail industry. It integrates consumers' online and offline shopping experience to provide quality services to customers in mainland China, Hong Kong, Macao and Taiwan.
3. Suning.com: This year set aside 1 billion yuan for subsidies for trade-in subsidies
At the 2019 National Rejuvenation Festival media conference held recently, Hou Enlong, President of Suning.com, announced that it would provide 1 billion replacement subsidies to respond to the country's New Deal for Home Appliances Consumption. According to reports, Suning's subsidies for "replacement of old home appliances" consist of three parts: Suning subsidies, recycling enterprise subsidies and Suning financial subsidies.
4. Xiaomi announces a new round of organizational restructuring: Appointment of Cui Baoqiu as Group Vice President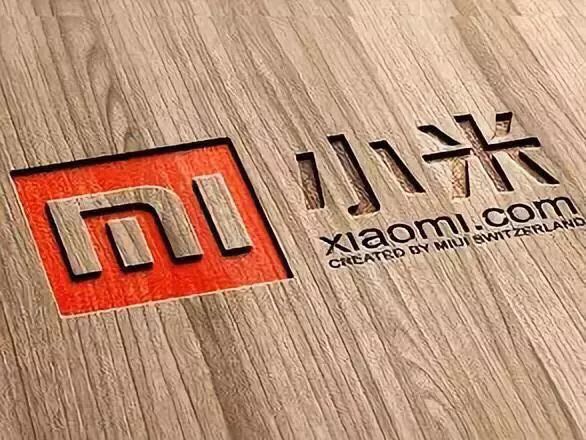 The Organization Department of Xiaomi Group today issued an official document, announcing the latest round of organizational restructuring: Appointment of Cui Baoqiu as Group Vice President and Chairman of the Group Technical Committee , And appointed a total of 14 general managers and deputy general managers in core management positions. The original artificial intelligence and cloud platform department was split into three departments: artificial intelligence department, big data department and cloud platform department. This is the largest organizational restructuring of Xiaomi since the establishment of the Group Organization Department and Staff Department in September last year.
5. Anta's 2018 revenue of 24.1 billion yuan to acquire Amer Sports was officially approved
Anta Sports issued an announcement stating that the offeror has received the necessary approval from the Mexican Federal Economic Competition Commission to complete the tender offer. So far, the Anta-led consortium has obtained all the official approvals required to acquire the Finnish sports brand Amer Sports. Anta Sports released its 2018 financial report showing that as of December 31, 2018, the group achieved a revenue of 24.10 billion yuan, a year-on-year increase of 44.4%; gross profit 12.687 billion yuan, a year-on-year increase of 54.0%; operating profit 5.700 billion yuan, a year-on-year increase of 42.9%.
6. Suning Chairman Zhang Jindong: This year will accelerate the construction of football towns and professional stadiums
Zhang Jindong, chairman of the Suning Group, said today when he made a strong trip for the Super League team that Suning must create the most advanced and systematic young players in China. Cultivation system, hope that the team will strive to return to the AFC in the new season and launch an impact towards better results and trophies. He also revealed that this year will accelerate the promotion of the construction of football towns and professional stadiums.
7. The Korean beauty brand 3CE acquired by L'Oréal Group has landed on Tmall in just two days and attracted 870,000 fans
3CE has introduced 133 SKUs to the Chinese market, among which lipstick category SKUs account for up to 60%. 3CE brand "Tmall Super Fan Day" , The brand flagship store's single-day sales reached 14.55 million yuan and the number of new fans reached 580,000. The total number of fans has reached 868,000. The explosive thin tube lip glaze sold more than 100,000 pieces a day, becoming the first single product in the entire network that day . In April last year, L'Oréal announced plans to bid for Nanda, the parent company of Korean beauty brand 3CE, for 400 billion won and approximately 2.36 billion yuan.
8. Baidu looks for new growth points, and Baidu Cloud assumes the 10 billion revenue target
Baidu has set a revenue target of 10 billion yuan for Baidu Cloud this year, a year-on-year increase of 203% compared to last year's revenue of about 3.3 billion yuan. To achieve this goal, Baidu has given a large number of enrollment quotas to Baidu Cloud. Baidu Cloud currently has 1,800 to 1,900 full-time employees, and will expand to nearly 2,000 this year, doubling the number of employees.
9. Jiangnan Buyi launches a new menswear designer brand A Personal Note 73
Jiangnan Buyi Co., Ltd. issued an announcement stating that it will launch a new menswear designer apparel brand A Personal Note 73 in China to match the Group's strategy of multi-brand expansion and diversify through brand and category portfolios Scale your business horizontally. A Personal Note 73 takes "All about Personality" as its brand philosophy, and its target audience is young people who have sharp standards and judgments about uniqueness, design, and cultural magnetic field. It is designed with "High Street, My Way, Chic, and Fashion" idea.
10. The retail sales of Bosideng's down jacket business exceeded RMB 10 billion.
The Group's core main brand Bosideng continued to strengthen brand upgrades, quality upgrades, channel upgrades, image upgrades and fashion function innovations from 2018 to 2019 fiscal year, and achieved better online and offline retail and revenue performance Achievement. As of February 25, 2019, the cumulative retail value of Bosideng's down apparel business in the 2018-19 fiscal year has exceeded RMB 10 billion.
11. Xu Lei: Jingdong's retail sub-group will transform to a full retail model, and the demand for new jobs in 2019 is expected to reach 15,000.
Jingdong Retail Subgroup 3The Consumer Business Division Partner Conference of C Electronics and Consumer Retail Business Group was held in Beijing today. Xu Lei, CEO of JD Retail Group, said that facing the new environment, relying on experience is far from being able to cope with the pressure of growth. After JD Mall was upgraded to a JD retail sub-group, it re-designed its strategic positioning and design in three aspects: business model, business chain, and target users, and matched the strategy at the organizational and operational levels. Among them, JD Logistics will add 10,000 employees in 2019. The recruitment targets are mainly front-line employees and grassroots managers. The recruitment direction of retail sub-groups and other sectors will mainly focus on improving user experience and other fields. Just last week, JD.com just confirmed that it will optimize 10% of executives above vice president.
12. The northern area still brings the greatest contribution to New World Department Store China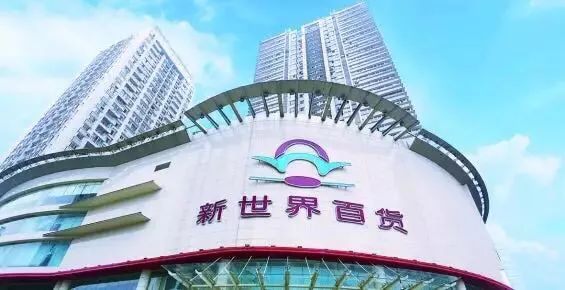 New World Department Store China's revenue during the period was HK$1.81 billion, compared with HK$1.873 billion in the same period of the previous year, a decrease of 3.36% year-on-year; operating profit during the period increased from HK$174 million in the same period of the previous year Increased to HK$193 million; the northern region continued to bring the largest contribution to the group, accounting for 51.2% of revenue; followed by East China and Central and Western regions, accounting for 32.8% and 16.0% of revenue, respectively.
13. Esprit's parent company's loss in the first half of the fiscal year expanded to 1.8 billion Hong Kong dollars
In the six months ended December 31, 2018, Esprit's parent company Esprit's sales plummeted 15.84% year-on-year to HK$6.766 billion, and gross profit plummeted 18.37 year-on-year. % To HK$3.471 billion, and the net loss expanded by 85.85% from the same period last year to HK$1.773 billion. The group said that the decline in performance and the expansion of losses were mainly affected by exchange rate fluctuations and adjustments in sales channels, and admitted that the brand image and product attractiveness are in urgent need of improvement.
——————————————————
1, Development and Reform Commission heavy forecast! In 2019, the real estate industry will still be a hot spot for investment!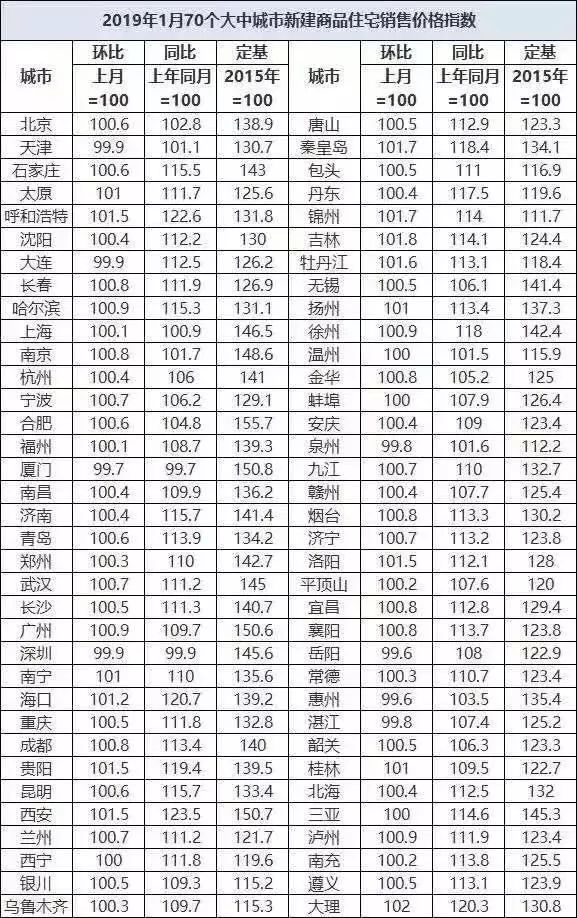 In terms of specific data, among the four first-tier cities of Beijing, Shanghai, Guangzhou and Shenzhen, Beijing rose 0.6% , Shanghai rose 0.1% and Guangzhou rose 0.9%. In 15 hot cities across the country, including Nanjing, Wuhan, Hefei, Chengdu, etc., housing prices are rising in 12 cities. The transaction area in first-tier cities was 340,000 square meters, an increase of 81.9 times on a week-on-week basis, and the transaction area in second-tier cities was 1.09 million square meters, an increase of 43.8 times on a week-on-month basis!
2. 51Talk releases its 2019 strategy: Pushing inclusive education and launching the Thousand Cities Plan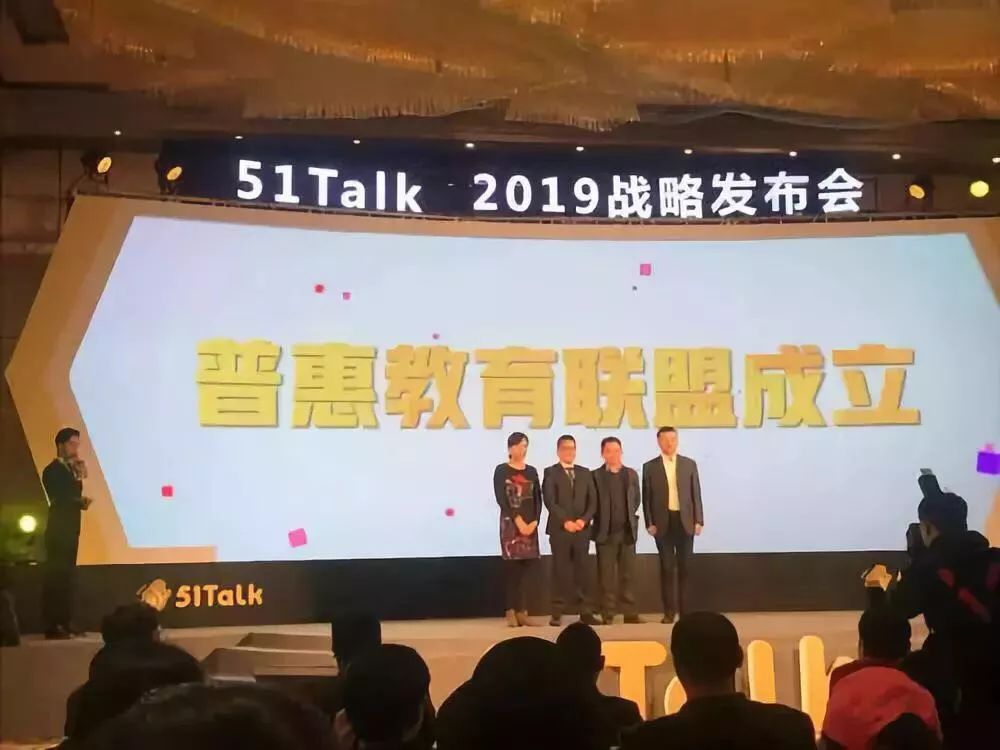 At the 2019 strategy conference, 51Talk launched the "Thousand Cities Project", foreign teachers 1 to 1 + professional secondary school tutoring teaching method, demon fruit AI, And announced the core strategy for 2019, and launched the inclusive education alliance. Huang Jiajia, founder and CEO of 51Talk, said that 51Talk will be the first nationwide inclusive online education brand. According to data from 51Talk, its users currently cover more than 500 cities across the country, and the monthly class volume exceeds 300,000.
3. Xinhuanet and China Academy of Information and Communications Technology reached a strategic cooperation to jointly build a 5G new media laboratory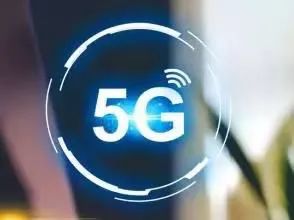 Xinhuanet and China Academy of Information and Communications Technology signed a strategic cooperation agreement today. The two parties will give full play to their respective resource advantages, jointly build a 5G new media laboratory, jointly explore a new model of cross-border cooperation between the communications industry and the media industry in the 5G era, and promote the development of emerging technologies and media fields such as 5G, Internet of Things, big data, and artificial intelligence. Deep integration.
4. Join forces with NavInfo, Here to expand map services in China
Here, the digital map company owned by BMW, Mercedes-Benz and Audi, said thatThe company has established a cooperation with NavInfo, and will provide positioning services in the Chinese market. Here said the company will provide routing and navigation services in the world's largest automotive market, as well as map display and location services. NavInfo will provide China's map information, and Here will convert the acquired information into its global specifications, so that the map is compatible with the mapping and positioning services used in other parts of the world.
5. Alipay launches new anti-fraud features
Alipay launched the anti-fraud product "Security Guard". According to Alipay, identifying fraudulent transactions is an industry problem, and Alipay has been able to accurately identify some suspected fraudulent transactions. There will be reminders for risky transactions.
6. Huawei has signed 5G commercial contracts with more than 30 operators and shipped over 40,000 base stations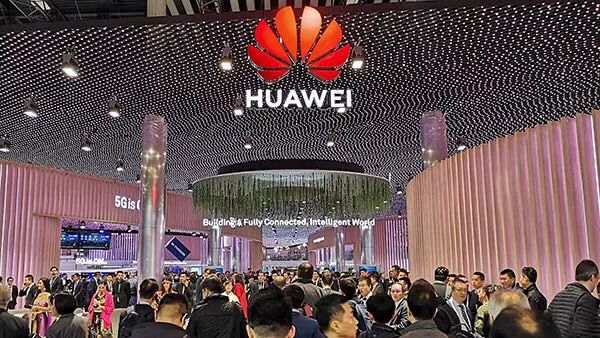 Huawei disclosed the progress of 5G commercial contracts at the 2019 Mobile World Congress (MWC): It has signed commercial contracts with more than 30 operators around the world, 5G The base station shipment volume exceeds 40,000. According to relevant Huawei personnel, it is expected that in 2019, 30 new countries will issue 5G spectrum, nearly 200 operators have obtained 5G licenses, and there are more than 40 5G terminals throughout the year.
7. Huawei MWC 2019 releases two new MateBook notebooks
At the pre-show conference at MWC 2019, Huawei officially released its two new MateBook notebooks: HUAWEI MateBook X Pro and HUAWEI MateBook 14. The former inherits the high-end design language, adopts ultra-light and thin metal integrated design and overall CNC technology, the thickness of the whole machine is only 14.6mm, and the weight is only 1.33Kg; the latter adopts a 3:2 productivity screen, which has a larger viewing area than traditional 14-inch notebooks About 8.4%.
7. In the first month of "Multi-Flash" launch, iOS downloads exceeded 5 million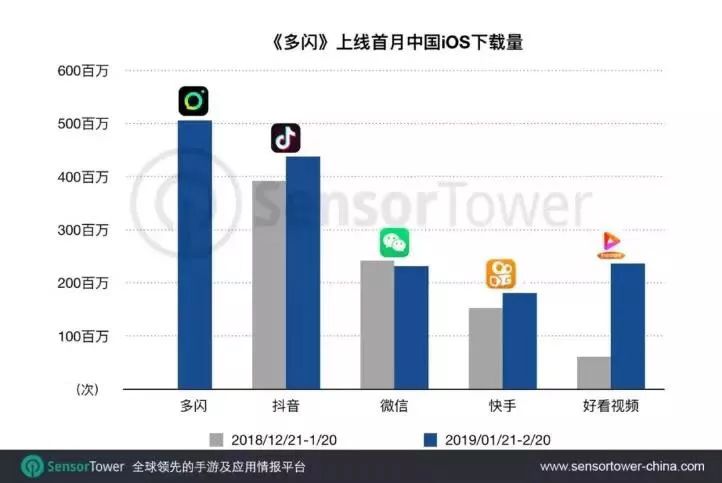 ByteDance's new product "Multi-Flash" will be launched in China on January 21. The Sensor Tower store intelligence platform shows that this video app, which focuses on intimate social interaction, has been downloaded 5.06 million times in the iOS app store in China in the past month. The data shows that the downloads of Duoxian in the past month are 2.19 times that of WeChat, 2.79 times that of Kuaishou, and 2.13 times that of Baidu Haokan Video.
8. 2019 Spring Festival report: user growth rate is the first, Baidu second.
Release the 2019 Spring Festival big data report. According to the report, from February 4 to 10, user growth was mainly distributed in the pan-entertainment and social fields. From the perspective of DAU, among the camp with over 100 million users, the top five growth rates were Kuaishou 22.4%, Baidu 19.6%, and QQ. 10.3%, Weibo 7.6%, Douyin short video 7.4%. Among them, Kuaishou DAU reached 214 million and Douyin short video was 229 million.
——————————————————
1, Musk: Before immigrating to Mars, a human base will be established on the moon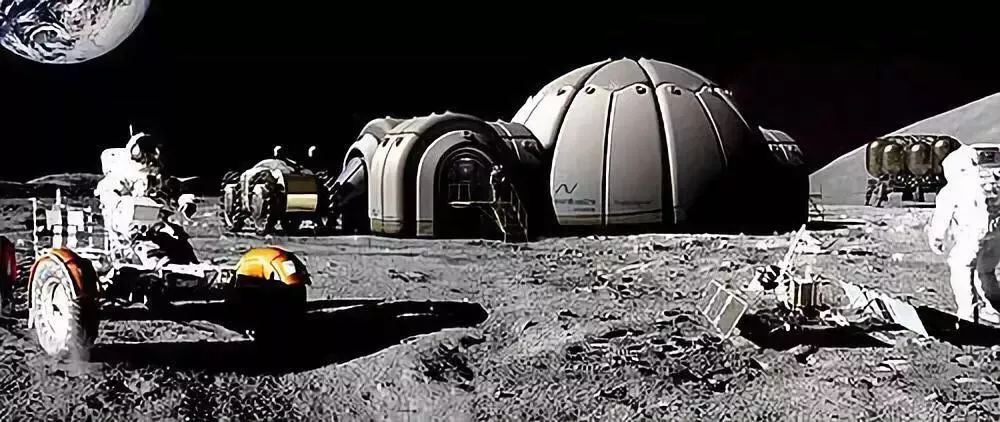 Musk recently stated that the interstellar spacecraft used to fly to Mars can also be used to establish a human base on the moon. Musk said in an interview in the magazine "Popular Mechanics" published on Monday, "The interstellar spacecraft will also facilitate the establishment of a base on the moon." He added, "Before we go to Mars, we are likely to be on the moon. A base."
2, Japanese antitrust authorities will investigate Amazon: loyalty programs hurt sellers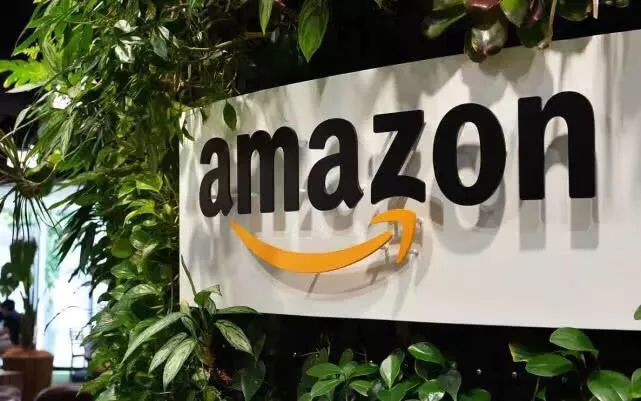 The Japan Fair Trade Commission is considering investigating Amazon Japan's user loyalty program to determine whether its policy of requiring third-party sellers to bear the cost of shopping points violates Japan's countermeasures Monopoly law. Amazon Japan told third-party sellers that it will change the shopping points system in late May to allow sellers to bear the cost. A source from the Japan Fair Trade Commission said that modifying the contract without specifying the seller's direct benefit may be seen as an abuse of Amazon's dominant market advantage in Japan.
3. MUJI's global recall of bottled water: suspected to contain carcinogens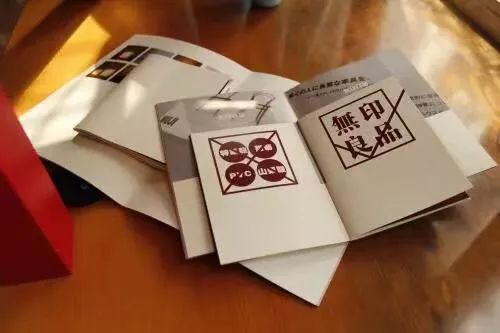 Because the bottled drinking water "natural water" produced in the factory in Kurobe City, Toyama Prefecture was detected as a suspected carcinogen bromic acid, Japanese daily necessities store" MUJI's operating company, the Yipin Project, recently announced that it will recall approximately 588,000 bottles of bottled drinking water, including carbonated water. Sales of the above products have been stopped, and the company also urges customers who have already purchased them not to drink them. The objects of this recall are 500ml and 330ml natural water, and 430ml carbonated water.
4. Toyota launched the Kirobo Mini chat companion robot at the end of the year, aiming to accompany lonely drivers who run long distances.
Toyota announced that it will sell the Kirobo Mini chat companion robot to people from the end of this year. The Kirobo Mini robot can be placed in the cup holder of a car and is designed to accompany lonely drivers who run long distances. The pre-tax price of this robot is 39,800 yen ($392).
5. Swatch Group accuses Samsung of infringement of the design of the smart watch
According to foreign media sources, the Swatch Group has filed a lawsuit against Samsung Electronics Co. and Samsung Electronics America Inc., accusing Samsung's smartwatch surface design and Swatch Group's Omega, Swatch and The trademarks of Tissot and other brand products are very similar. It is suspected of using the huge influence of the Swatch Group in the watch industry to promote the sales of their own smart watches, which is an unfair competition activity and commercial practice. As of now, Samsung has not responded to the allegations.
6. British luxury department store Harrods and Farfetch have reached a strategic partnership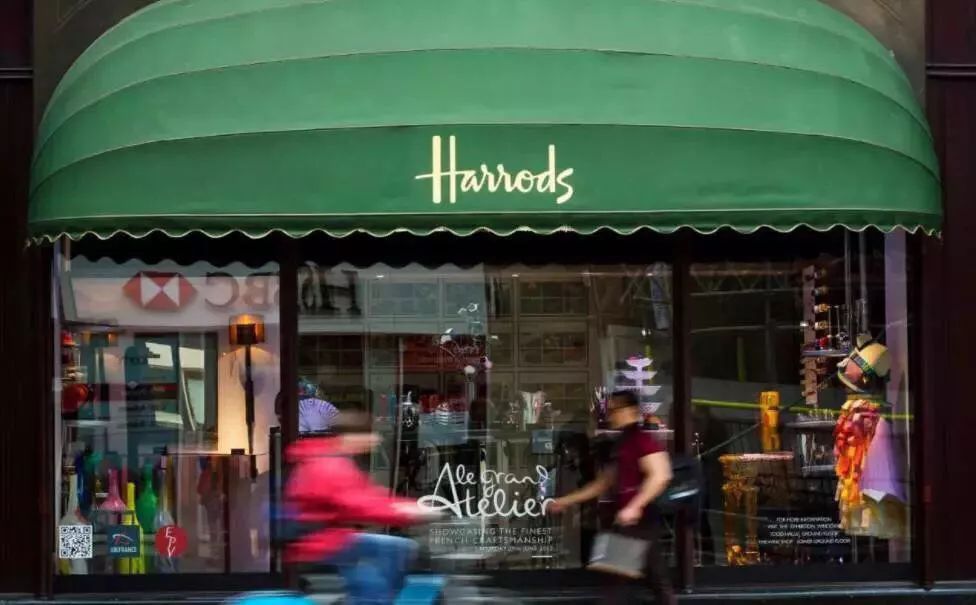 The British luxury shopping platform Farfetch announced that it will reach a strategic partnership with Harrods. Farfetch will provide Harrods with global e-commerce services through its Black & White Solutions business unit. Harrods will continue to be responsible for including Operation and management of online transactions such as marketing, brand relationships and customer service. It is reported that the refurbished Harrods online shopping site will start operations in 2020.
7. Korean men's makeup is a common phenomenon, lipstick sales rose 16 times year-on-year
According to Yonhap News, Korean male makeup is a common phenomenon. With the increase in male makeup categories, sales in this field have also skyrocketed. The sales of men's colored lip balm rose 16 times year-on-year, and the sales of air cushion and BB cream also recorded a significant increase of 30%. Another survey report shows that 75% of South Korean men undergo beauty treatment at least once a week. It is worth noting that after Chanel launched its men's beauty and skin care series last year, the first market for sale is also set in South Korea.
——————————————————
1, Gates revealed that he had paid US$10 billion in taxes and called on the rich to pay more
In the "Ask Me Any Questions" campaign on the social news site Reddit, billionaire and Microsoft co-founder Bill Gates revealed that he has paid $10 billion in taxes and believes Rich people like him should pay more taxes.
2. JD Digits launches the first domestic asset management technology system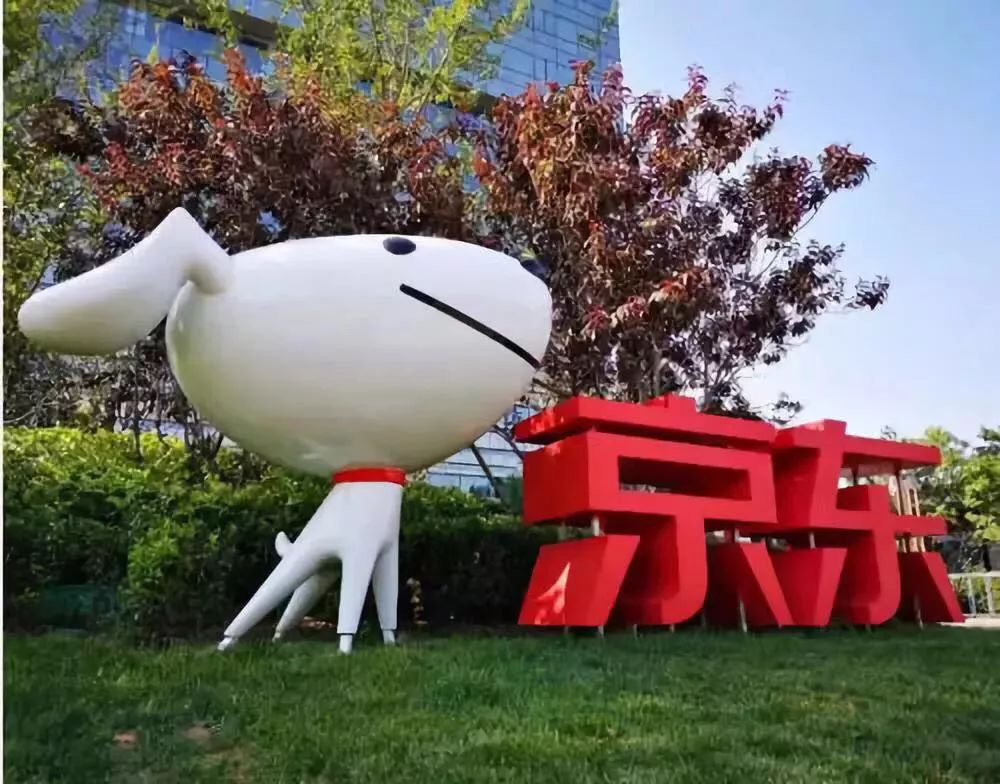 JD Digital officially launched the country's first one-stop, all-round, and intelligent asset management technology system—JT², a smart management system, to provide institutional investors with There are four major capabilities: product design capability, sales transaction capability, asset management capability and risk assessment capability.
3. The net outflow of major funds in the A-share market is 62.59 billion yuan, a new high since December 13, 2016
A total of 62.59 billion yuan of net outflows of major funds in the A-share market. In terms of capital inflows into individual stocks, the net inflow of Lihua's main capital was the first, reaching 987 million yuan; iFlytek and China Metallurgical followed closely, with net inflows of 672 million yuan and 227 million yuan respectively. From an industry perspective, the agriculture, forestry, animal husbandry and fishery industries have the most net inflows today, with a total inflow of 1.399 billion yuan; the non-bank financial industry with the largest net outflows, with a total outflow of 12.432 billion yuan.
4. Ali founding employee Xie Shihuang successfully filed the third private equity company
Following the withdrawal of Taobao's equity filing with Jack Ma in early January this year, Xie Shihuang, one of the founding employees of Alibaba, successfully filed a filing with the China Fund Industry Association at the beginning of this month. Three "Ali Departments" private equity Lakeside Hongsheng. On February 1, 2019, Hangzhou Lakeside Hongsheng Investment Management Co., Ltd. successfully filed a record with a registered capital of 10 million yuan. The general manager of the company, Sheng Sen, was a senior investment expert in the strategic investment department of Taobao (China) Software Co., Ltd.
5. Li Ka-shing will invest in the construction of the world's largest ship-to-ship oil and gas center
Li Ka-shing will invest in the port of Tanjung Palapas in Johor, Malaysia to build the world's largest ship-to-ship (STS) inventory and supply center, mainly providing marine diesel ( MGO) and marine fuel oil (MFO).
6. SF Holdings: Net profit in 2018 was 4.556 billion yuan, a year-on-year decrease of 4.57%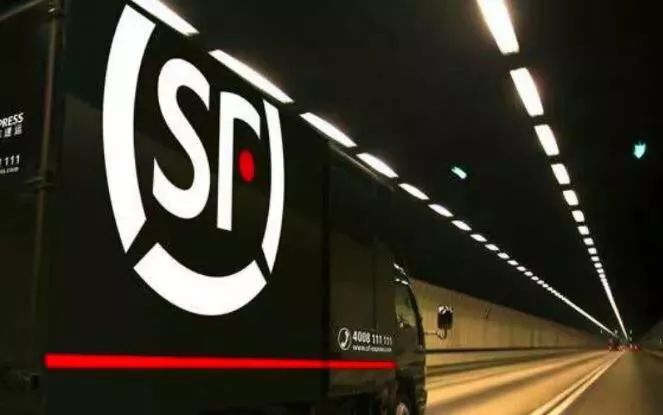 SF Holdings released a performance report on the 26th: total operating income in 2018 was 90.943 billion yuan, a year-on-year increase of 27.60%, mainly benefited from the market and customers Based on demand, targeted planning of products and services has driven the development of traditional and new businesses at a relatively high growth rate. Net profit in 2018 was 4.556 billion yuan, a year-on-year decrease of 4.57%. In addition to the impact of rising costs, the company proactively responded to market demand and made pioneering investments in new businesses to expand diversified logistics services.
7. Phoenix New Media sells 32% shares of Yidian Information
Phoenix New Media has signed a binding letter of intent with a prospective investor to sell 32% of the total issued shares of the parent company, Particle. The company will promise to sell and transfer 32% of the total issued shares of Particle to the permitted investors and their designated entities at a total consideration of US$448 million in cash, reflecting the initial valuation of Particle of US$1.4 billion.
8. Laura Ashley, an old British fashion home brand, may be acquired, and potential buyers bid only 20 million pounds
British businessman Michael FlaThe Flacks Group, an investment company under cks, said that it is evaluating the possibility of acquiring Laura Ashley, an established British fashion home brand. They value the latter at 20 million pounds. The offer will be limited to a maximum of £2.748 per share (cash payment) for a total value of £20 million. Flacks Group confirmed that this price is the final quotation and will not increase or decrease. " Return to Sohu to see more
Article Url:https://www.liaochihuo.com/info/612079.html
Label group:[e-commerce] [Huawei 5g] [5g communication]