Exploring opportunities in individual stocks in the sector when Qianlong is not to be used, after seeing Long Zaitian's trial and or Yue Zaiyuan's activation, until Feilong's activation in the sky, and Kang Long's departure before he regrets. Field, this is our pursuit, and it has always been close. It is difficult, but this is not a reason to give up!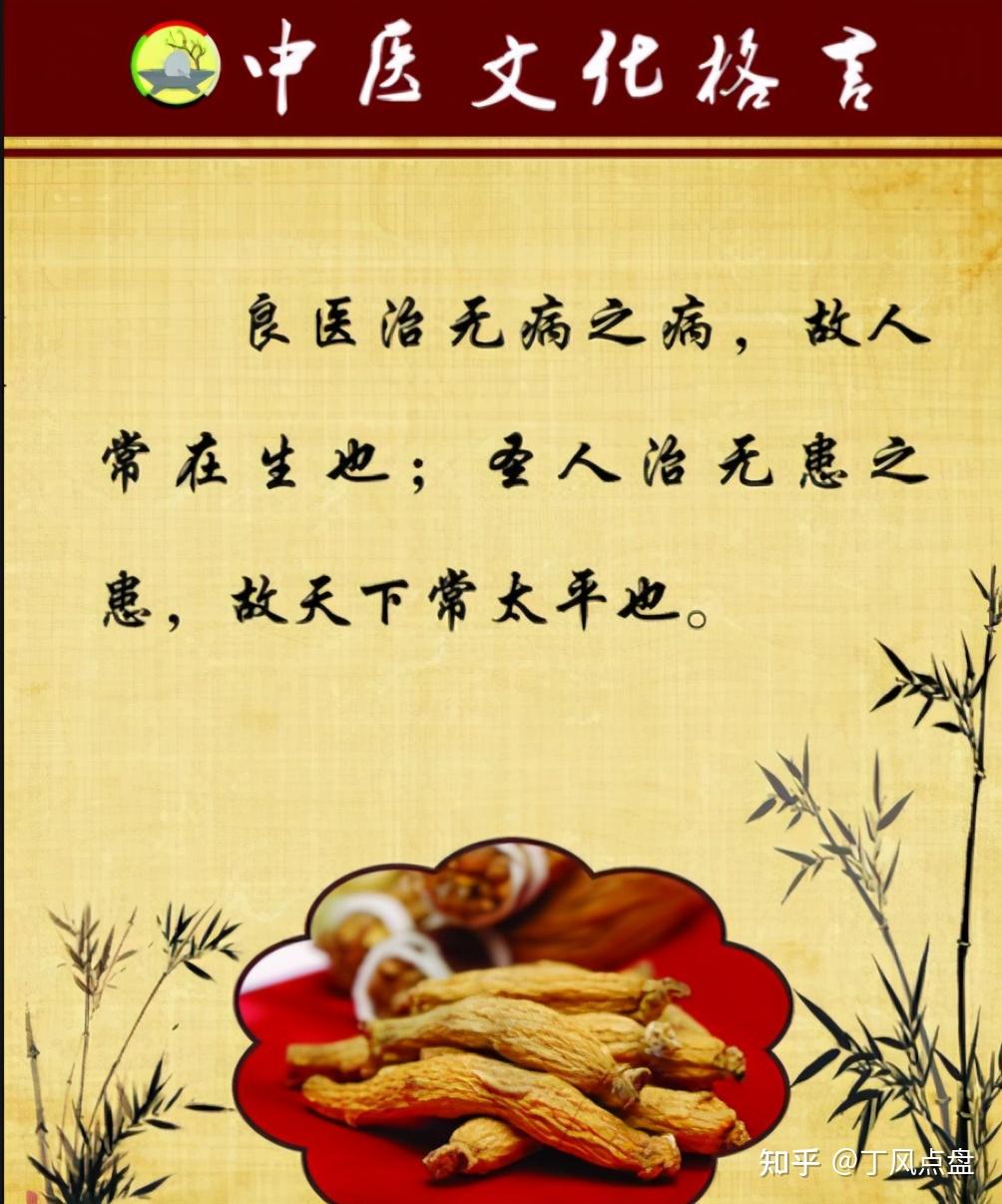 Investment quotes: follow the trend , Spend all your time studying the correct trends in the market, if you keep the same, profits will roll in!--[nice]Gann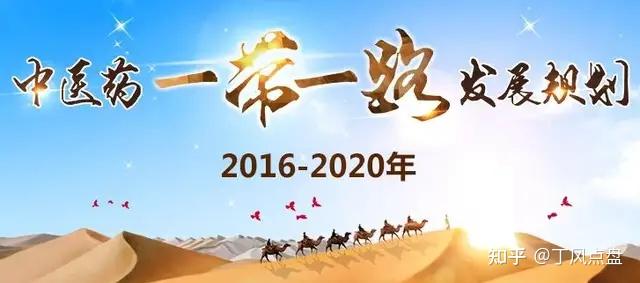 As early as January 2017, the State Administration of Traditional Chinese Medicine and the National Development and Reform Commission jointly issued the "One Belt and One Road Development Plan for Traditional Chinese Medicine" , Which pointed out that by 2020, a new pattern of all-round cooperation in traditional Chinese medicine along the "One Belt and One Road" will basically take shape. 30 overseas centers for traditional Chinese medicine will be established, 20 international standards for traditional Chinese medicine will be promulgated, 100 important products registered, and 50 Chinese medicine foreign exchanges will be established. Cooperation demonstration base.
Last year's two sessions: The government work report deployed "promote the revitalization and development of traditional Chinese medicine and strengthen the integration of traditional Chinese medicine and western medicine", which is to strengthen the confidence in the development of traditional Chinese medicine, highlight the advantages of characteristics, and "comply both internally and externally" to solve the development of traditional Chinese medicine. The problem of "weakness and smallness" has allowed the development of Chinese medicine to complement and coordinate development with western medicine, highlighting the significant advantages of China's health undertakings; it is necessary to strengthen the construction of the characteristics of traditional Chinese medicine, improve the service system of traditional Chinese medicine, and strengthen the talents of traditional Chinese medicine. Team, strengthen the support ability of traditional Chinese medicine inheritance and innovation layout, strengthen the high-quality integrated development of Chinese medicine business and industry, and improve the service capacity and level of Chinese medicine.
At the beginning of the year, the General Office of the State Council issued a major favorable policy on the development of traditional Chinese medicine "Notice on Issuing Several Policies and Measures to Accelerate the Development of Traditional Chinese Medicine."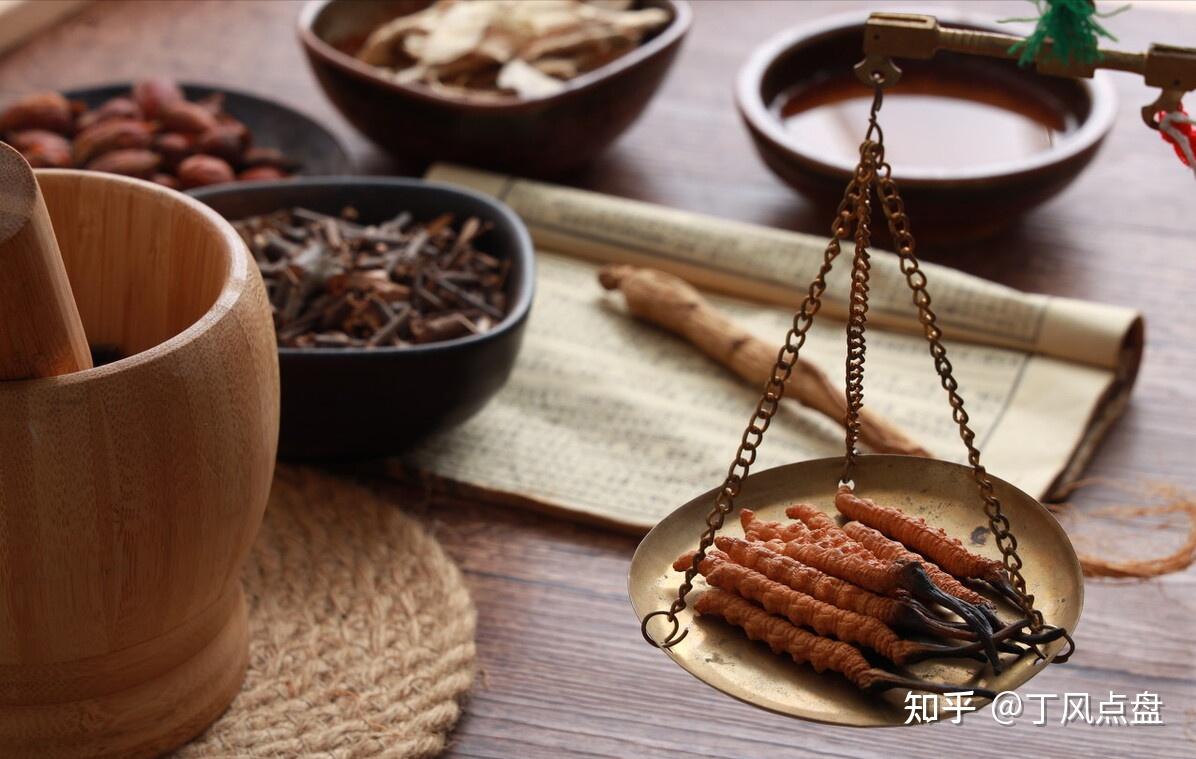 Early May In order to implement the "Opinions of the Central Committee of the Communist Party of China and the State Council on Promoting the Inheritance, Innovation and Development of Traditional Chinese Medicine" on the decision-making and deployment of promoting Chinese medicine to go global, 7 departments including the Ministry of Commerce and the State Administration of Traditional Chinese Medicine jointly issued the "About Supporting National Traditional Chinese Medicine Service Export Bases" Notice on Several Measures for High-Quality Development.
Today: Four ministries and commissions: better utilize the characteristics and comparative advantages of traditional Chinese medicine to build about 30 national traditional Chinese medicine inheritance and innovation centers] National Development and Reform Commission, Health Commission, Traditional Chinese Medicine Administration and National Disease Control and Prevention The bureau jointly prepared the "Fourteenth Five-Year Plan" High-quality and High-efficiency Medical and Health Service System Implementation Plan. The plan proposes to adhere to the same planning, deployment, and implementation of the construction tasks of Chinese and Western medicine, follow the development law of Chinese medicine, earnestly summarize the experience and practices of Chinese medicine in the prevention and treatment of new coronary pneumonia, establish a service system that meets the characteristics of Chinese medicine, and better utilize the characteristics and comparison of Chinese medicine Advantages, promote the complementary and coordinated development of traditional Chinese medicine and Western medicine. Build about 30 national traditional Chinese medicine inheritance and innovation centers, focusing on improving the basic research of traditional Chinese medicine, the diagnosis and treatment of superior diseases, the training of high-level talents, the research and development of Chinese medicine equipment and new Chinese medicines, and the transformation of scientific and technological achievements. Inheritance and innovation of the combined traditional Chinese medicine.
The announcement of a series of policies on Chinese medicine detonated the activity of the Chinese medicine sector today and became the most independent leading sector in the two cities. The following is a summary of characteristic Chinese medicine concept stocks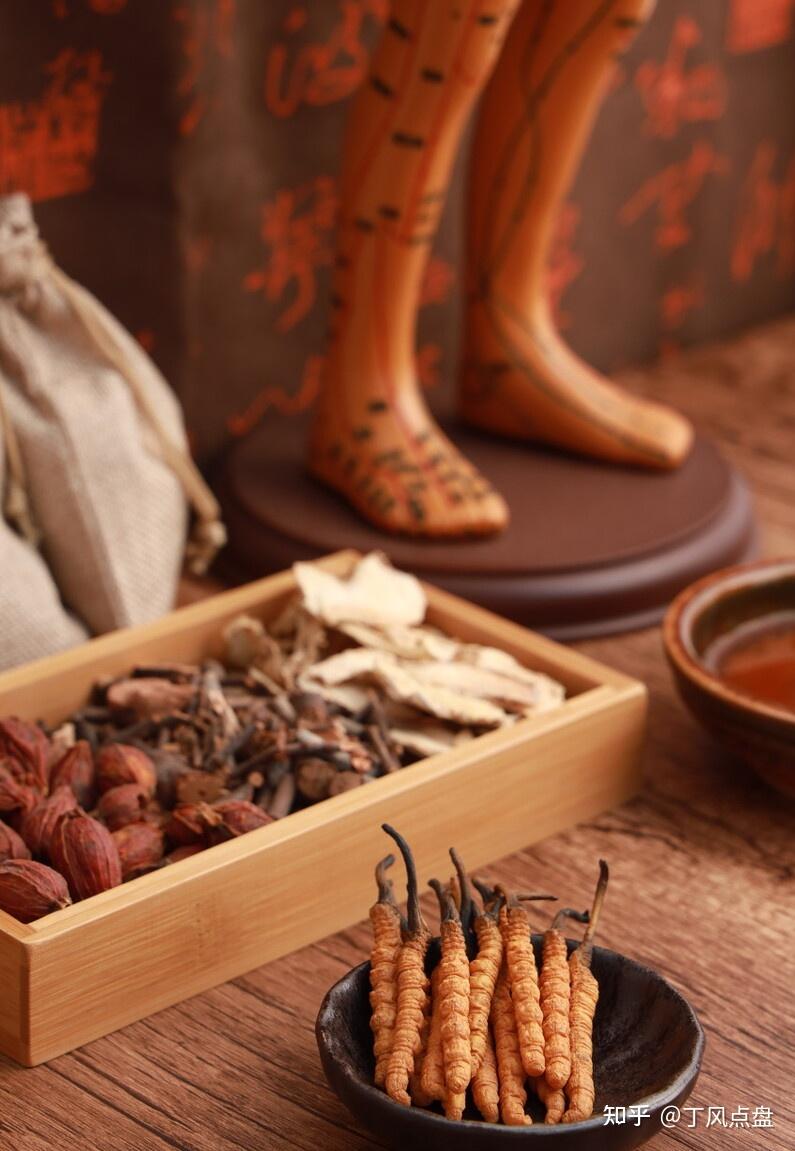 600771 Guangyuyuan: The company's subsidiary--Shanxi Guangyuyuan Sinopharm Co., Ltd. is a well-known pharmaceutical manufacturer with a long history in China. It has a history of more than 470 years. Tongrentang, Hangzhou HuQingyutang and Chen Liji from Guangzhou are also known as the "Four Famous Stores in Qing Dynasty". In 2007, they were recognized by the Ministry of Commerce as the first batch of "Chinese Time-honored" enterprises. The leading products "Guilingji" and "Dingkun Dan" are famous Chinese medicines, which are now "National Confidential Varieties", "National Basic Drug List", and "National Traditional Chinese Medicine Protected Varieties".
600993 Ma Yinglong: The company is a Chinese time-honored enterprise recognized by the Ministry of Domestic Trade. Founded in 1582, after more than 400 years of continuous and healthy development, the company has become a company involved in pharmaceutical manufacturing. , Pharmaceutical research and development, pharmaceutical wholesale and retail, chain hospitals and other fields of professional multi-functional international pharmaceutical listed companies
000989 Jiuzhitang: The company is a well-known Chinese brand with comprehensive economic strength Hunan Province's pharmaceutical industry ranks among the top, and has been named "National Pharmaceutical Industry Enterprise Top 100 Economic Benefits" and "Hunan Provincial Industrial Enterprise Economic Benefit Top 100" for many years.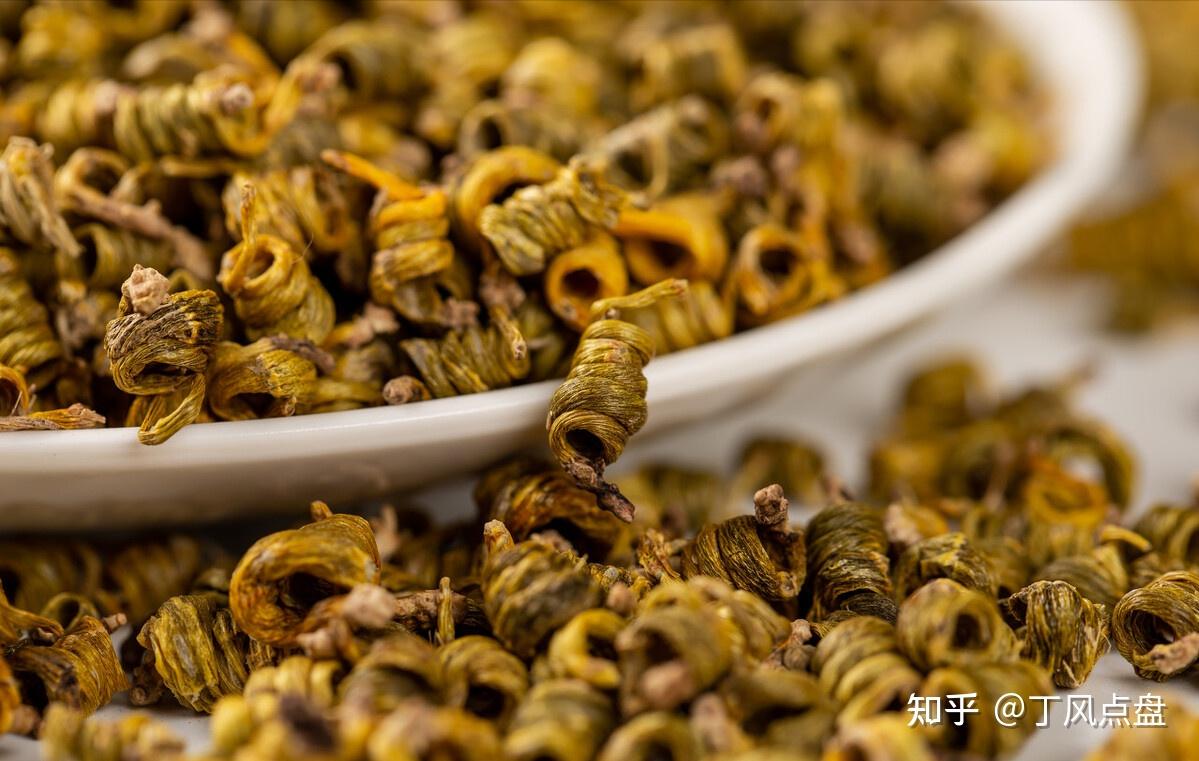 600332 Baiyunshan: The company is the most comprehensive in the domestic Chinese medicine industry , The Chinese medicine company with the most time-honored brands and the largest output value. There are more than 400 varieties of Chinese medicine, covering almost all traditional Chinese medicine classifications, 45 national Chinese medicine secondary protection varieties, of which more than 20 are exclusive production varieties, and Exclusive agent of more than 100 foreign famous brand pharmaceutical products. Such as Wanglaoji, Chen Liji, Pan Gaoshou, Jingxiutang, etc., are all prestigious century-old shops. Including 20 exclusive products such as Xiaoke Pills and Huatuo Zaizao Pills. Wanglaoji Herbal Tea, Baoji Pills, Wuji Baifeng Pills and other products are well-known products in South China and Southeast Asia. After the company's five companies including Wanglaoji Pharmaceutical and Jingxiutang Pharmaceutical were selected as the first batch of "China Time-honored Brands" certification list, three companies including Zhongyi Pharmaceutical were selected as the second batch of "China Time-honored Brands" certification list.
000538 Yunnan Baiyao: Yunnan Baiyao is a time-honored proprietary Chinese medicine unique to Yunnan Province, my country. The "Yunnan Baiyao" brand is an old brand after a century of development and a well-known trademark in China.
603896 Shouxiangu: Shouxiangu" trademark was recognized as "China Time-honored Brand" by the Ministry of Commerce, "China's Well-known Trademark" by the State Administration for Industry and Commerce, and by Zhejiang Administration for Industry and Commerce It was recognized as "Famous Trademark of Zhejiang Province" by the Bureau; "Wuyi Shouxiangu Chinese Medicine Processing Techniques" was included in the fourth batch of national intangible cultural heritage list.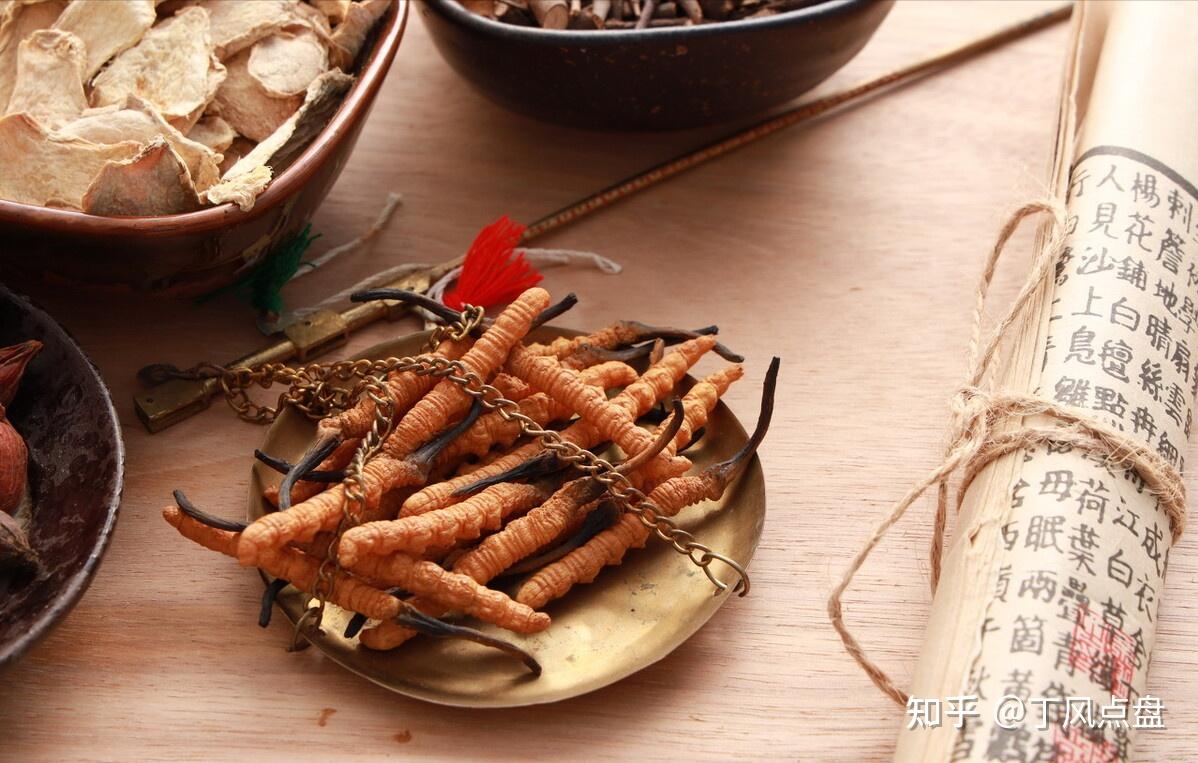 600436 Pien Tze Huang: The company's exclusive production of traditional and precious Chinese medicine tablets, Tze Huang, whose prescription and technology have been approved by the China Traditional Chinese Medicine Administration. Listed by the State Administration of Secrets as a national top-secret, it is a first-class protected product of Chinese traditional medicines. Pien Tze Huang series of medicines are recognized as protected products with mark of origin by the General Administration of Quality Supervision, Inspection and Quarantine of the People's Republic of China. Pien Tze Huang has been in the forefront of foreign exchange earning of individual products of Chinese patent medicines in China for many years. The formulations of the products in production (9 in total), including syrups, tinctures (oral, topical), decoctions, pills, etc., have all passed China GMP certification.
600085 Tongrentang: The golden sign of the traditional Chinese medicine industry: Traditional Chinese medicine is a treasure in the motherland's medical treasure house, and Beijing Tongrentang is a shining pearl in the Chinese medicine treasure house. Tongrentang was founded in 1669. After three centuries of historical vicissitudes, with first-class product quality and outstanding reputation, "Tongrentang" is famous in China and overseas. The time-honored brand "Tongrentang" has become a symbol of traditional Chinese medicine in China and a symbol of China's national industry. As a well-known trademark in China, the trademark "Tongrentang" has been used in the Madrid Agreement and Paris It was registered in a convention country and was the first mainland trademark registered in Taiwan. The value of the "Tongrentang" trademark, an intangible asset, is incalculable. This time-honored Chinese brand has become a unique advantage for its continuous development. p>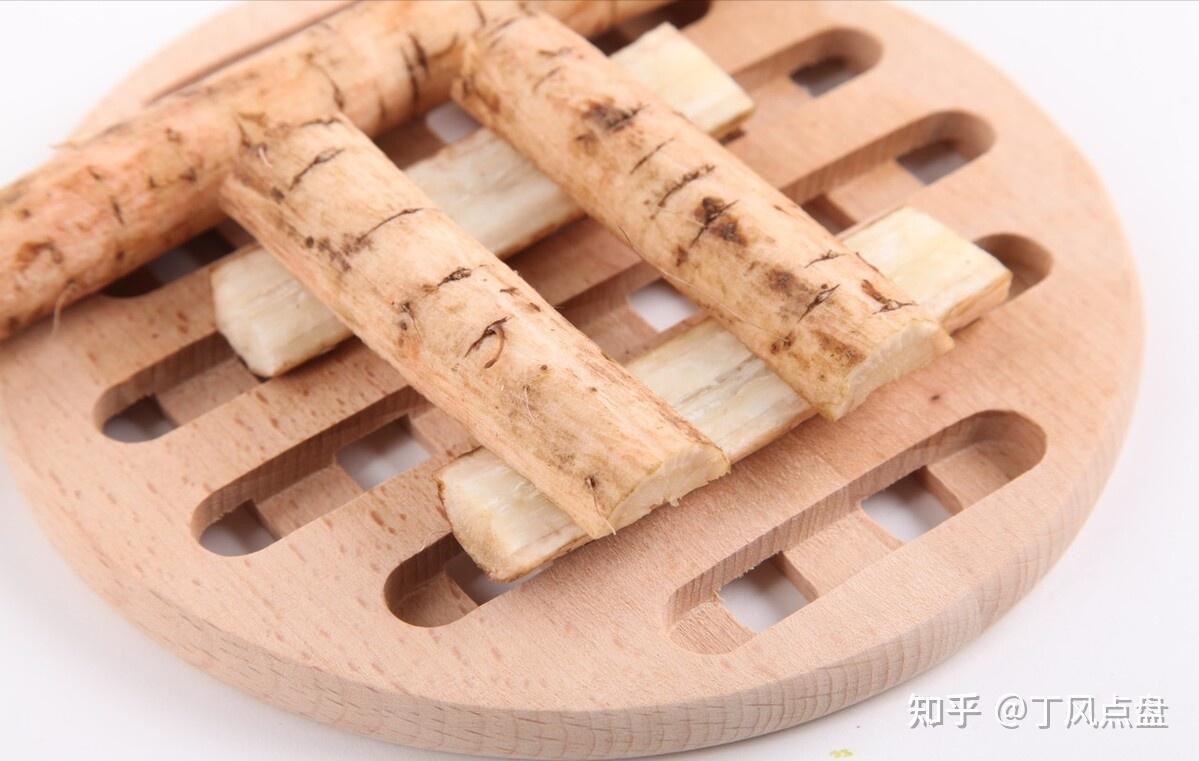 600329 Zhongxin Pharmaceutical: The company owns Darentang, Songbai, Six well-known Chinese trademarks including Lerentang, Longshunrong, Jingwanhong and Biqi, 12 famous trademarks such as Great Wall, Tijian Tezishefu, Gushang Yaojiu Workshop and Jianchun, as well as Longshunrong and Da Three Chinese time-honored brands such as Rentang and Lerentang.
000423 Dong-e-E-Jiao: Dong-E-E-Jiao has been certified by the National Mark of Origin Registration, which is the only representative of the national intangible cultural heritage of Dong-E-E-Jiao's production skills Inheriting enterprise. The leading product "Dong'e" brand Ejiao has a history of more than 2500 years. It has been a royal tribute from Han to Tang Dynasty to Ming and Qing Dynasty.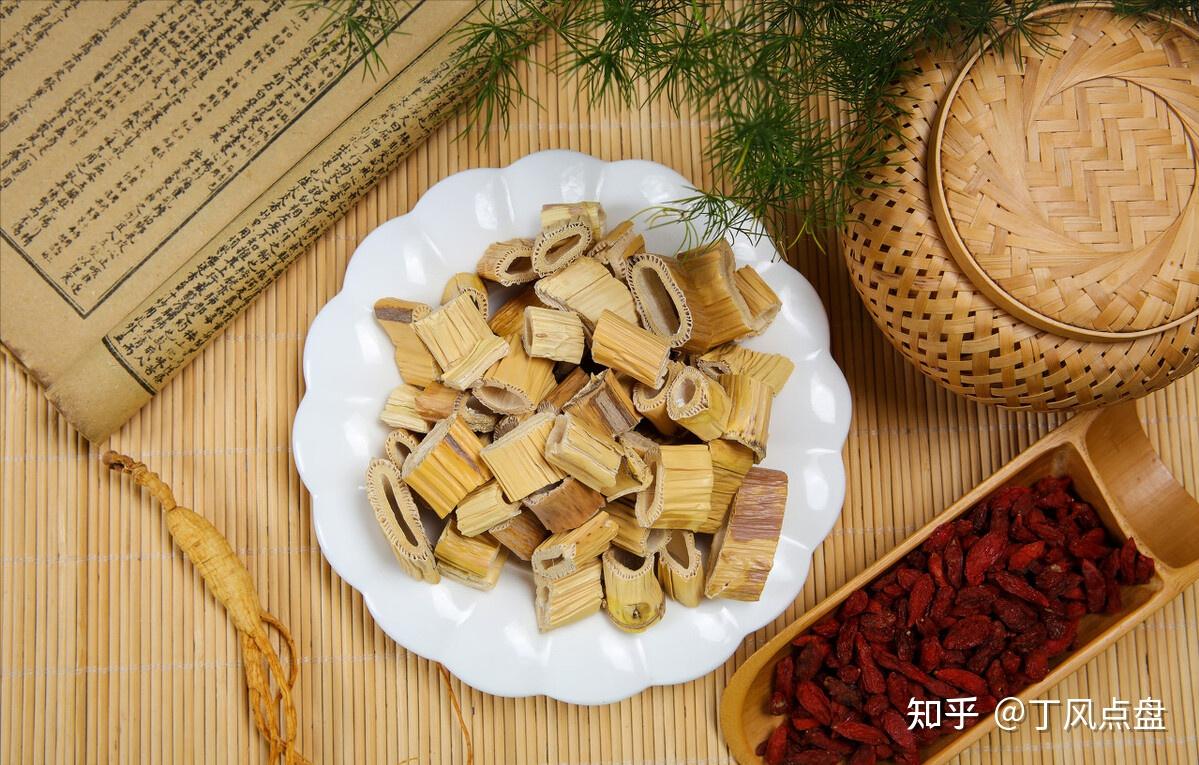 600976 JianMin Group: Wuhan Jianmin Pharmaceutical Group Co., Ltd. (Wuhan Jianmin for short) was formerly Yekaitai Ginseng Pharmacy, one of the four oldest Chinese medicine stores in China. It has a history of 370 years and now has more than ten subsidiaries. Production, scientific research, economy and trade are integrated, with an annual production capacity of nearly one billion yuan
300108 Ji Pharmaceutical Holdings: purchases 97.713% of Jinbao Pharmaceuticals. Jinbao Pharmaceuticals is mainly engaged in the research and development, production and sales of Chinese patent medicines , The leading products include pain-relieving capsules for treating gynecological diseases and Ledafei Reduping granules for treating colds with traditional Chinese medicine.
300534 Longshen Rongfa: The company is A national high-tech enterprise integrating research and development of new medicines, processing and production of Chinese medicines, its main product, the national protected variety of Chinese medicine Yuanhu Zhitong dripping pills, has been listed in the "National Basic Drug List" and successively won the famous trademark of Gansu Province. Gansu Province Famous Brand Products and many other honorary titles
300519 Xinguang Pharmaceutical: The company is mainly engaged in the research and development, production and sales of Chinese patent medicines. The company's main products are used to treat cardiovascular and cerebrovascular diseases and traumatic diseases The main products are Astragalus Shengmai Decoction, Shenjindan Capsules, American Ginseng Oral Liquid and so on.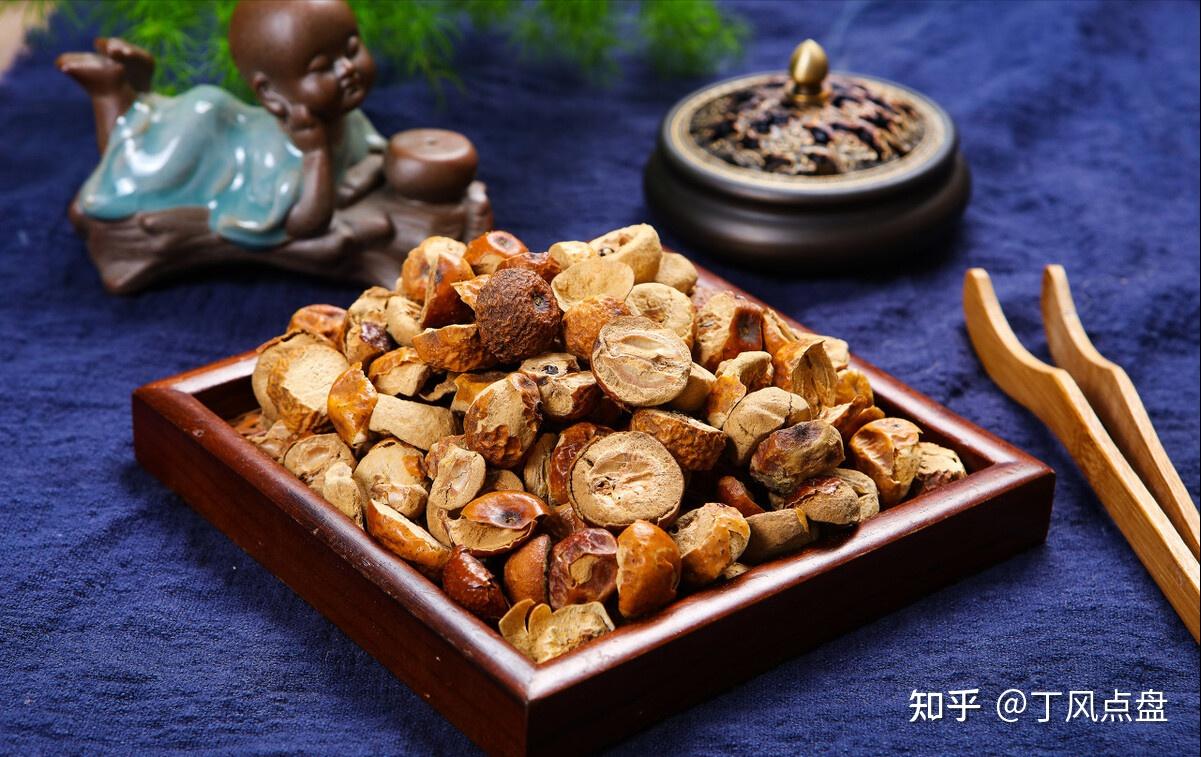 600613 Miraculous Pharmaceutical: In recent years, the company has actively explored OEM brand output, commercial distribution, promotion of modern logistics extension services, explored new business models such as third-party logistics business, and invested in the construction of Chinese medicine Decoction pieces processing base project and other health food production cooperation projects, enter the field of large health product production, and continue to extend the company's industry chain.
000790 Huashen Technology: The core traditional Chinese medicine product Sanqi Tongshu Capsule is a national origin The second class of new Chinese medicines is used for cardiovascular and cerebrovascular diseases. In addition, Biyuanshu Oral Liquid is mainly used for the treatment and prevention of acute and chronic rhinitis and sinusitis. It is an exclusive medical insurance product in the country; the pharmaceutical manufacturing industry has revenue of 591 million in 18 years, accounting for 93.22%
002118 Zixin Pharmaceutical: The company's ginseng products are divided into rough-processed products and deep-processed products. Rough-processed products include white ginseng, red ginseng, raw sun-dried ginseng and other products; deep-processed products include ginseng binaural Beverages, ginseng fruit and vegetable fermented beverages, fresh ginseng honey tablets, Yuhongyan red ginseng donkey-hide gelatin cake, molded red ginseng, forest golden ginseng, Shuangjia golden ginseng, ginseng stem and leaf extract, ginseng extract and red ginseng and red date solid beverages, etc., The company has obtained four series of ginseng food production licenses, involving products including beverages, confectionery products, preserves, tea-containing products and substitute teas, etc.
600381 Qinghai Spring: The company's main business is the research and development of cordyceps products, Production and sales business.
600750 Jiangzhong Pharmaceutical: Mainly focusing on stomach and digestive tablets, focusing on the gastrointestinal field for 50 years, with brand value precipitation.
600252 Zhongheng Group: The company is a nationwide The top 100 profitable enterprises in the Chinese medicine industry, the Wuzhou Pharmaceutical Group Tuan has nearly 50 years of development and industrial foundation, with a series of brand-name products such as Zhonghua Dieda Pill, Fuyanjing, Xueshuantong freeze-dried powder injection.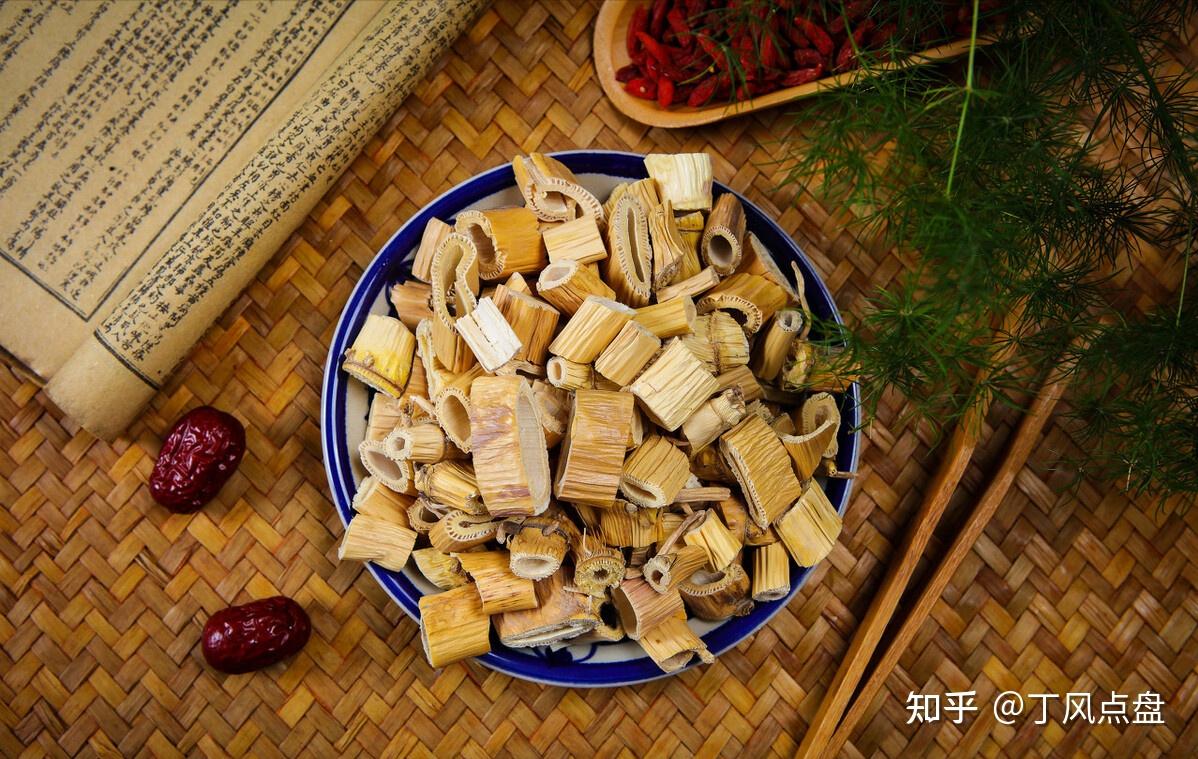 600272 Kaikai Industry: The pharmaceutical industry is mainly Chinese and Western patent medicines The wholesale, retail and sales of traditional Chinese medicine and pharmaceutical services under the Chinese time-honored "Lei Yunshang" brand and the sales of high-end tonic products under the proprietary brand "Shang Lei", the annual main business income was RMB 706,735,200.
600557 Kangyuan Pharmaceutical: Jinzhen Oral Liquid, the company has a total of 44 medicines that are exclusive varieties of traditional Chinese medicines, and a total of 4 protected varieties of traditional Chinese medicines.
000908 Jingfeng Medicine: At present, the company's main traditional Chinese medicine products include Xinnaoning Capsules, Tongdi Capsules, Xiaoyanlidan Capsules, Fuping Capsules, Children's Rejuvenation Granules, Analgesic Huoluo Tinctures, etc.
002737 Sunflower Pharmaceutical: R&D, production and sales of all kinds of Chinese patent medicines and chemical drugs (including biopharmaceuticals). The company and its subsidiaries have a total of tablets, pills, powders, suppositories, capsules, 722 varieties of "quasi" brand drugs in 15 dosage forms, including mixtures, granules, syrups, ointments, extracts, sprays, etc.
300049 Furui shares: raw materials for the company's drug compound Biejia Ruangan tablets Including natural cordyceps, turtle shell, panax notoginseng and other precious Chinese medicinal materials, after more than 20 years of market verification, it has a wide market reputation and is the first brand medicine for anti-hepatic fibrosis approved by doctors and reassured by patients.
002728 Special Medicine: The company's cough-relief tablets have a long history of nearly a hundred years, and the secret recipe of the product has been selected as Lingnan Traditional Chinese Medicine Cultural Heritage.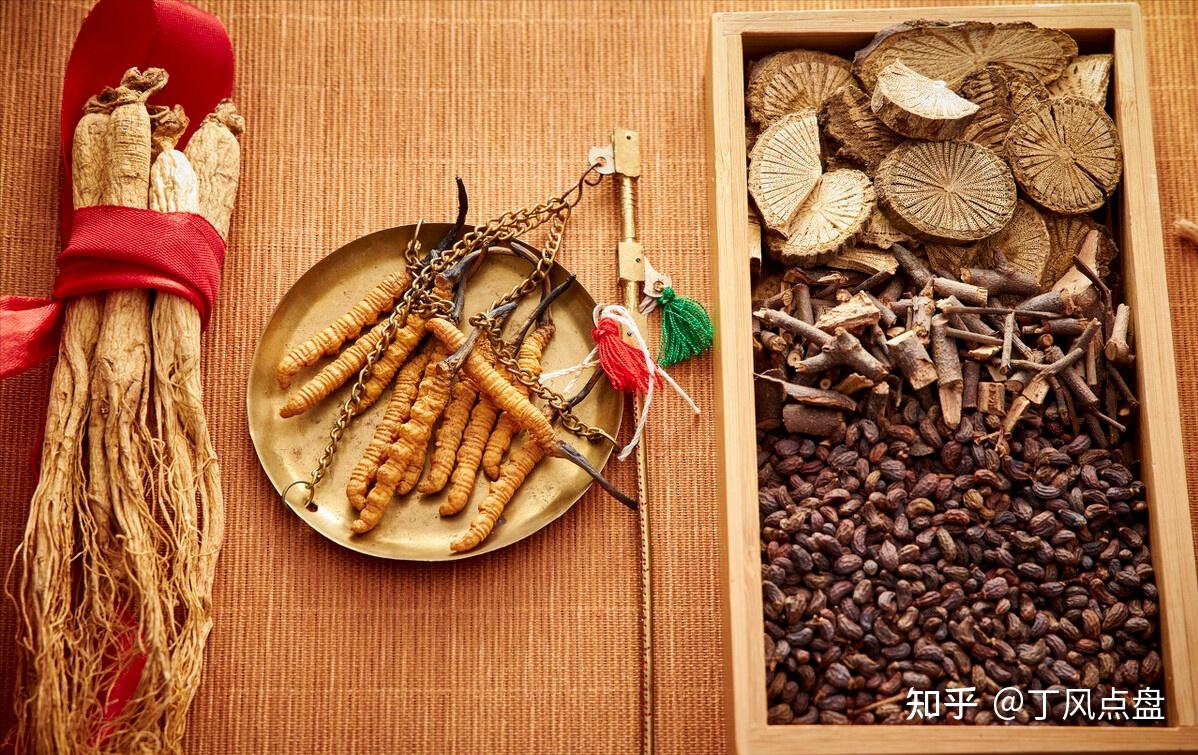 002603 Yiling Pharmaceutical: The company's exclusive patented traditional Chinese medicine-Lianhua Qingke Recipe Ronghui Eastern Han Zhang Zhongjing Maxing Shigan Decoction to release the lungs and relieve fever and Ye Wenlingqing in the Ming Dynasty Jin Huatan Decoction clears heat and reduces phlegm, has the characteristics of "reducing phlegm and relieving cough", helps reduce sputum production, lowers sputum viscosity, and promotes sputum discharge. It has a unique therapeutic effect in treating cough with phlegm. At the end of last year, Lianhua Qingke was listed and entered into the new version of the medical insurance catalog. Benefiting from Lianhua's brand awareness and sales channels, the company hopes to cultivate it into the next heavy variety in the respiratory field.
605186 Jian Information: The company is developing products including automatic Chinese medicine decoction pieces dispensers and other products to provide users with more comprehensive products and services.
600129 Taiji Group: engaged in the production and sales of Chinese and Western patent medicines, has the most complete pharmaceutical industry chain in China, and is the leader in western medicine. "Tai Chi natural rubber raw material breeding base construction project" plans to invest 100 million yuan to raise funds. The project will build a breeding base of 10,000 donkeys to meet the source of the company's backbone product Tai Chi natural rubber raw material (donkey skin)
600479 Qianjin Pharmaceutical: The company is mainly engaged in the development, production and sales of proprietary Chinese medicines, including Liuwei Dihuang Pills, Buzhong Yiqi Pills, Qiju Dihuang Pills, Guipi Pills and Fangfeng Tongsheng Pills.
605199 Gourd Baby: Engaged in the research and development, production and sales of Chinese patent medicines and chemical drugs. The product application range covers respiratory system, digestive system, and systemic anti-infectives.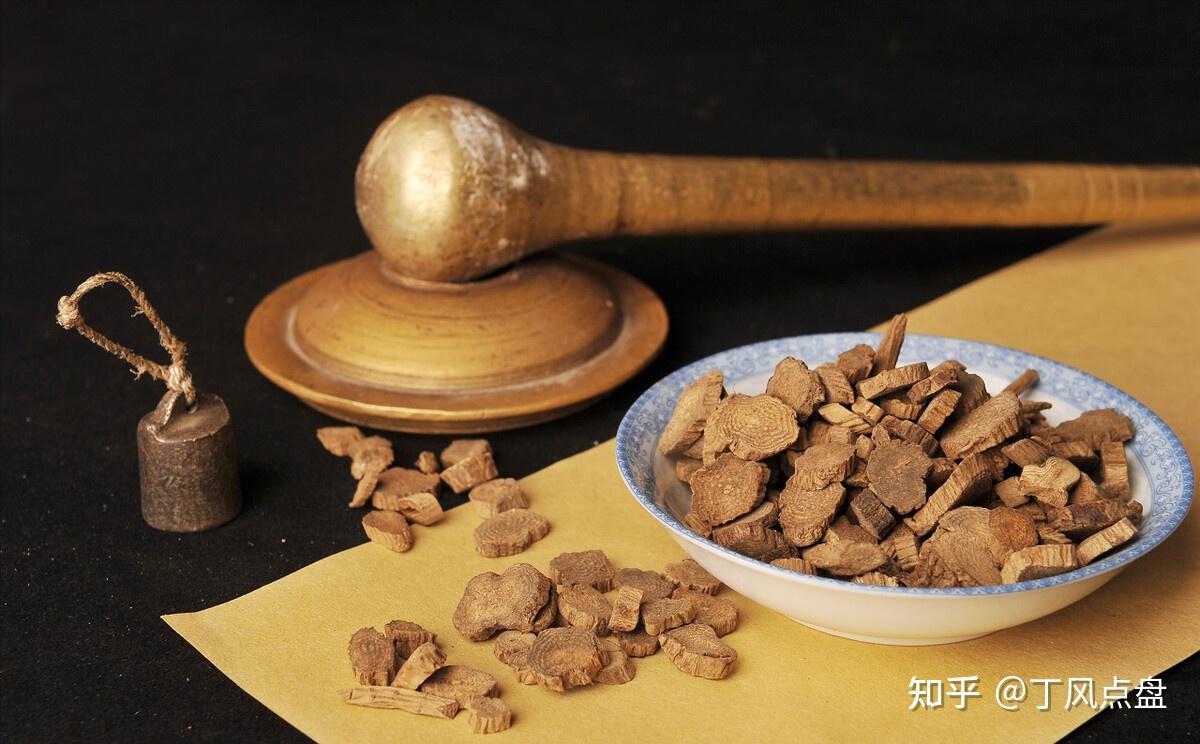 600285 Ling Rui Pharmaceutical: The company has many traditional Chinese medicine products, such as Tongluo Qutong Ointment (Bone Hyperplasia Yitieling), Zhuanggu Shexiang Pain Relief Ointment, Danlu Tongdu Tablets, Peiyuan Tongnao Capsules and Shenqi Jiangtang Capsules, etc.
002287 Qizheng Tibetan Medicine: The company is Tibetan A representative enterprise of pharmaceutical modernization, with an independent and complete production system, it is the first to use vacuum freeze-drying technology, vacuum homogeneous emulsification technology, film coating technology, low-temperature turbulent pulverization technology and other advanced technology in the Tibetan medicine industry to enhance the Tibetan medicine industry The overall production technology level. There are eight types of drug production lines including plasters, rubber pastes, ointments, pills, granules, powders, capsules, and tablets.
600422 Kunyao Group: The company mainly deals in artemether series, notoginseng series, gastrodin series, colchicine series, breviscapine series and other famous, special, excellent and new natural medicine products.
002107 Wohua Pharmaceutical: As a major domestic manufacturer of pure natural plant-based cardio-cerebral vascular Chinese patent medicines, the company takes the field of cardio-cerebrovascular medicine as the company's long-term development direction and focuses on pure natural plant-based heart The market segment of cerebrovascular Chinese patent medicines covers more than 100 varieties in dozens of dosage forms such as tablets, capsules, oral liquids, pills, powders, and ointments; the main products include Xinkeshu Tablets, Amber Xiaoshi Granules, and Yuandu Hanbi liquid, orange red pear paste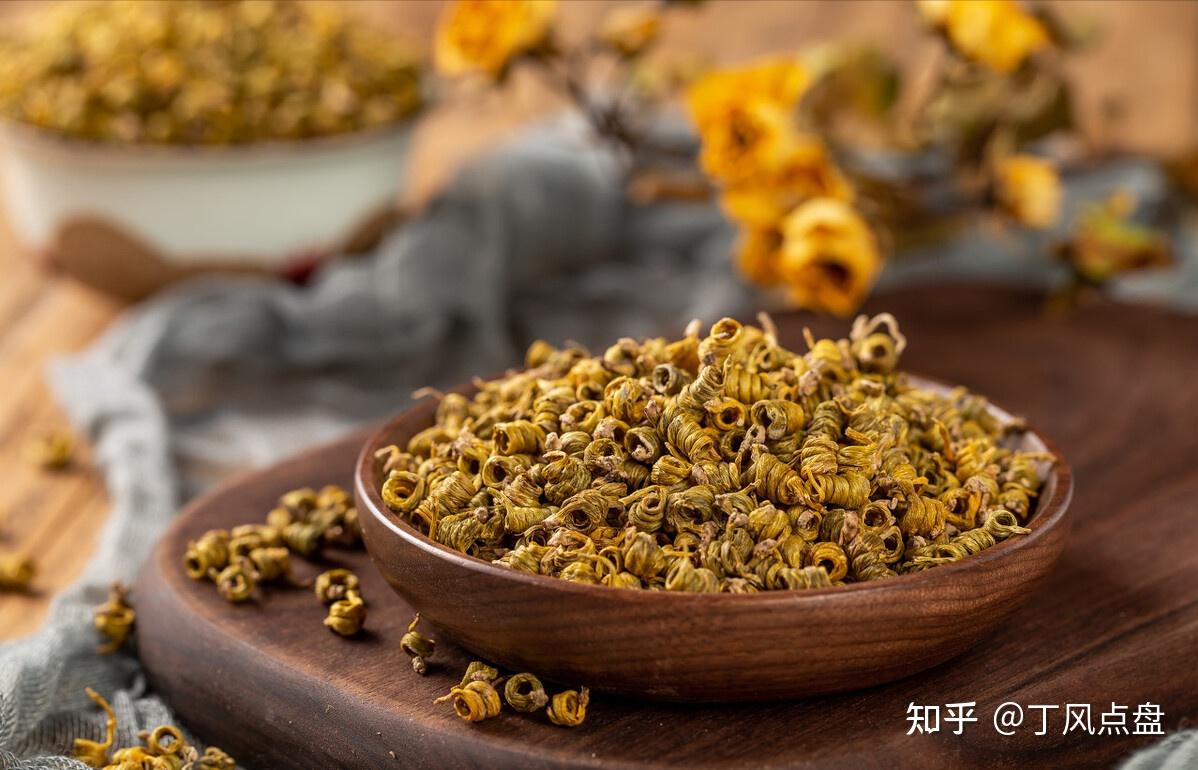 000999 China Resources Sanjiu: Chinese Medicine Formulated granules is one of the company's important business of prescription drugs. The company has been committed to creating "original and original" formula granule product series for many years, paying attention to the construction of the entire industrial chain from medicinal resources to products, laying a good foundation for business development. Based on the construction of the overall capacity of the industrial chain, the company's traditional Chinese medicine formula granule business has achieved rapid growth in the past few years
600781st Furen: The company is a company mainly engaged in the production and sales of Chinese patent medicines. Its main products are beneficial Xintongmai Granules, Chitong Xiaoyanling Granules, Xiaoer Qingrening Granules, Shenqi Jianwei Granules, Tang Niaole Capsules, Ejiao, Guijia Gum, etc.
688566 Giebel: Subsidiary Bozhou Ji Bell Modern Chinese Medicine Decoction Pieces Technology Co., Ltd., whose main business is the production and sales of Chinese medicine decoction pieces (including toxic decoction pieces, netting, cutting, steaming, frying, broiling, and forging), etc.
300147 Xiangxue Pharmaceutical : The company has formed a "Chinese Medicine Big Health Industry Chain" with four major product series, namely, anti-viral oral liquid, Banlangen granules, orange series Chinese patent medicines and Chinese medicine decoction pieces as the leading product, and effective supplements for medical equipment, soft drinks, and health products.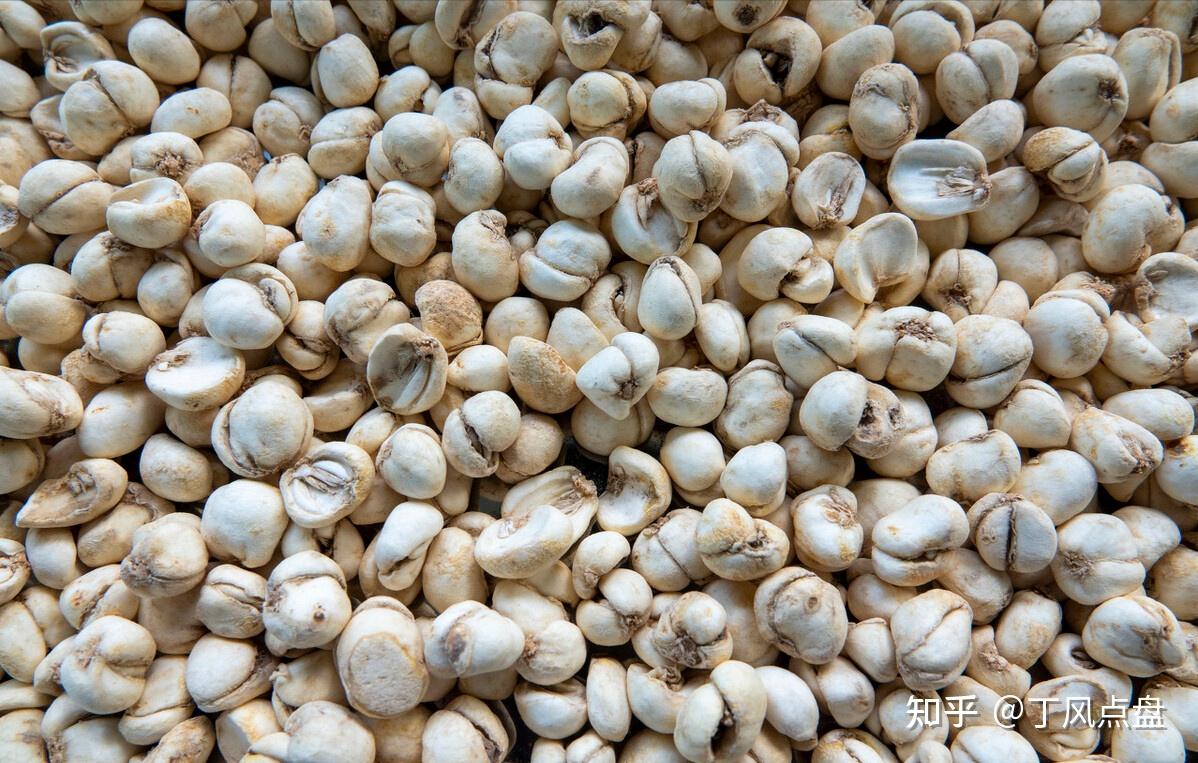 300254 Qianyuan Pharmaceutical: Sichuan Qianyuan, a subsidiary of the company The main products of Chinese Medicine Decoction Pieces Co., Ltd. include Jianqu, Dannanxing, Toad Sufen and other traditional Chinese medicine pieces.
000650 Renhe Pharmaceutical: The company has been committed to the production, development and sales of the Chinese medicine industry. The company currently has Shenpi Shuangbu Oral Liquid, Qinghuo Capsule, Zhengwei Capsule and GinsengRepresentative varieties of traditional Chinese medicine such as deer patch
300181 Zuoli Pharmaceutical: First, Chinese herbal medicines + traditional Chinese medicine formula granules, seize the opportunity of the development of the industry to seize the commanding heights, and second, traditional Chinese medicine health preservation + health management, with the help of The advantages of the green mountains and green waters of Mogan Mountain in Deqing, the establishment of a TCM tourism health demonstration base, and the concerted efforts in treating diseases and health preservation, making Zuoli Pharmaceuticals become the leader of the TCM health industry
002864 Panlong Pharmaceutical: It plans to invest 20 million yuan to build 2,000 mu of medicinal material planting demonstration park, 6000 square meters of 10,000-ton Chinese medicinal material storage warehouse, 2,000 square meters of medicinal material preliminary processing workshop, 1,000 square meters of medicinal material deep processing and scientific research center, and medicinal material drying field 5000 square meters.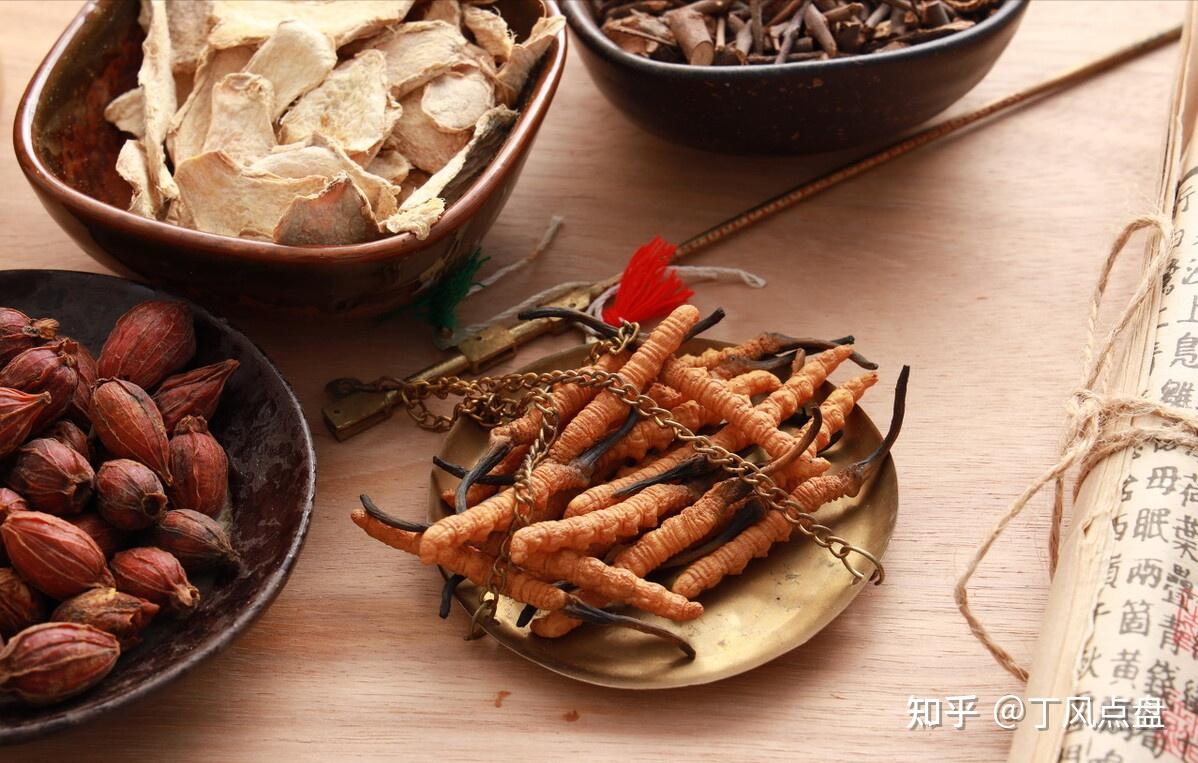 600535 Tasly: ​​Sanhuang Jing Shiming Pill is for clinical application The 6 types of compound preparations of traditional Chinese medicines tested are intended to be used for the treatment of neovascular (wet) age-related macular degeneration.
In view of the large number of stocks in the pharmaceutical sector, I tried my best to choose a collection of clear-cut and active stocks. Among them, the holdings of Gaoyi Assets are Guangyuyuan, Kangyuan Pharmaceutical, Lingrui Pharmaceutical, Tongrentang, and Kanghong Pharmaceutical. The ideas and positions of others are only used as a way to expand their ideas, rather than blindly copy the job to finish!
As a treasure of the Chinese nation, Chinese medicine is not only a business card to the outside world, but also the spread of Chinese medical culture for thousands of years.
At this time, the vent of the medical sector is coming!
Author: Ding Feng Dianpan
Link: China Stock Market: A summary of the most complete Chinese medicine concept stocks, recommended for collection
Source: Baijiahao
The copyright belongs to the author. For commercial reprints, please contact the author for authorization, and for non-commercial reprints, please indicate the source.
Risk warning: The opinions mentioned in this article only represent personal opinions, and the subject matter involved is not recommended. Buy and sell accordingly at your own risk
Article Url:https://www.liaochihuo.com/info/611994.html
Label group:[Chinese medicine] [traditional Chinese medicine] [Chinese patent medicine] [Chinese Herbal Medicine] [Tongrentang] [China old name Number] [Development of Chinese Medicine]