Original title: The most comprehensive China concept stock investment guide you want and the source of five special observation stocks: Financial World Net
Hundreds of Chinese companies are now listed on the U.S. stock market. But which Chinese stocks are the most worth buying or paying attention to right now?
China, the most populous country in the world, is also the second largest economy. At present, the urban middle class is booming and entrepreneurial activities are amazing. No matter when in the U.S. stock market, dozens of Chinese concept stocks in different industries will perform well.
Recently, Futu Securities and Bilibili have retreated below the early entry point. Tiger Securities' stock price is lower than the buying point of the previous cup handle. Xiaopeng Motors' stock is trading around an extremely aggressive entry point, while Weilai's stock has broken through a similar area.
The best Chinese concept stocks in different industries
As the world's largest Internet market, from It is not surprising that Chinese stocks that focus on e-commerce, messaging, or mobile gaming have seen substantial growth. Famous Chinese Internet stocks include:
Alibaba Alibaba (BABA)
Jingdong (JD)
Pinduoduo (PDD)
Tencent Tencent (TCEHY)
Vipshop (VIPS)
Baidu (BIDU)
Tencent Music Entertainment (TME)
NetEase (NTES)
Ctrip (TCOM )
Dada Nexus (DADA)
Bilibili (BILI)
Joy (YY)
KE Holdings (BEKE)
< p cms-style="font-L">In the field of electric vehicles, several Chinese companies are becoming Tesla's competitors in the world's largest auto market
We Nio (NIO)
Xpeng Motors (XPEV)
Li Auto (LI)
BYDBYD Co . (BYDDF)
In the United StatesSeveral Chinese financial companies or securities firms in the city
Futu Holdings (FUTU)
Tiger Securities Up Fintech Holding (TIGR)
360 Digitech (QFIN)
Noah Holdings Limited Company Noah Holdings (NOAH)
Solar energyChina Concept Stocks
Daqo New Energy (DQ)
JinkoSolar ( JKS)
Non-tech sector's profitable education stocks
New Oriental Education (EDU )
Good future Tal Education (TAL)
17 Education & Technology Group (YQ)
Learn from whom GSX Techedu (GOTU)
Don't forget the stocks in other fields, such as beauty products Manufacturer Yatsen (YSG) or data center operator GDS Holdings (GDS).
The risks of Chinese stocks
Investors should also be aware of the risks of investing in Chinese stocks. Alibaba was noticed by regulators at the end of 2020. The latter launched an investigation into the Internet platform and suspended Ant Group IPO in Hong Kong. In April, China fined Alibaba US$2.8 billion for anti-competitive behavior and ordered it to change various practices. Ant Financial Group is restricting the scope of some of its businesses to comply with regulatory requirements.
On April 29, the financial regulator ordered several large Internet companies, including Tencent, to stop providing financial services other than payment. Other Internet giants may also be subject to further antitrust investigations and fines.
Although it is unlikely that financial fraud will occur with quality names of institutions like Alibaba, financial risks are still a worrying issue. Credit Suisse Coffee admitted to widespread financial fraud in 2020. Allegations of fraud alone can cause huge stock price losses.
In addition, recent rumors of new regulations on some industries have put pressure on for-profit education companies.
At the same time, a new U.S. law may force Chinese companies to delist from the U.S. market. This threat is not imminent, and can be avoided through negotiations between the Ministry of Finance and the Chinese government on accounting supervision. However, in the next few years, this may be a big problem for China Concept Stocks.
Chinese stock investment through ETF
One ​​way to minimize personal Chinese stock risk is Through ETF. Another benefit of buying ETFs is that more and more Chinese companies are listed in Hong Kong or Shanghai, rather than outside the United States.
KraneShares CSI China Internet ETF (KWEB) covers major Internet companies in China. KWEB holds many Chinese concept stocks listed in the US, such as Alibaba, JD, Tencent, Pinduoduo and Bilibili, but KWEB also holds companies listed on the Chinese market;
Direxion Daily FTSE China Bull (YINN), is a triple leveraged ETF composed of the 50 largest companies listed in Hong Kong, including Alibaba, JD.com and Tencent, but its biggest weight is the financial sector;
Direxion Daily FTSE China Bear (YANN) is a triple leveraged ETF that shorts the largest company in Hong Kong.
The key to stock market trends
As always, investors should pay attention to the trend of the entire stock market. Increase positions in an upward trend, decrease positions in corrections or bear markets, or convert them to cash altogether. Right now, the stock market's rebound is still under pressure.
Worth buying's Chinese stocks : Key Factors
Focus on buying and observing the best stocks, not just any Chinese company. IBD's CAN SLIM investment system has a good record in terms of rate of return that greatly surpasses the S&P 500 index. Exceeding this index is the key to generating long-term special returns.
Look for companies with new, game-changing products and services. Invest in stocks with at least 25% earnings growth in the most recent quarter and year.
Start with companies with strong earnings growth, such as Alibaba or Pinduoduo. If they are not profitable, they must at least look for stocks with fast income growth, such as NIO. The best Chinese stocks should have strong technology, including long-term outstanding price performance. But this time we are focusing on those stocks that are close to the right buying point, are bullish, or have recently rebounded from key points.
For most of 2021, Chinese stocks will not be optimistic. Whether it is the general sluggishness of growth stocks or electric vehicle stocks, such as Weilai and Xiaopeng, or the regulatory crackdown on Alibaba, JD.com, and other Internet companies, Chinese stocks listed in the United States have generally underperformed.
But many Chinese stocks are rebounding.
The most worth buying/observing China concept stocks
NIO
< p cms-style="font-L">NIO is one of several Chinese electric car manufacturers that trade in the United States, and it is in a competitive relationship with Tesla. Although still at a loss, Weilai has obtained huge revenue growth from its three existing models, namely the ES8 and ES6 SUVs and the newer EC6. EC6 competes with Tesla Model Y.
NIO plans to launch a luxury car XRT next year.
NIO delivered 8803 vehicles in June, an increase of 20.4% over May and an increase of 116% over the same period last year. In the second quarter, 21,896 electric SUVs were delivered, an increase of 112%, reaching the high end of Weilai's target range of 21,000 to 22,000.
NIO's stock price started to fall on Thursday, but it still closed this week after Monday's surge attracted many new positions. NIO has grown even in high-risk entry funds.
Bilibili
Bilibili's main business is to provide online Entertainment platform. The main content of the platform includes video, live broadcast and mobile games. The company is not yet profitable and is expected toIt will continue to lose money until at least 2022. But revenue growth has been strong, with revenue growth of 82% in the first quarter.
Bilibili's stock price has almost tripled from its breakthrough at the end of November to a high of $157.66 on February 11. Subsequently, the stock price corrected 46% to $84.4 on May 13, and later found support above the 200 antenna.
Bilibili's stock was cleared of the early entry of 122.83 on June 25. The stock price has fallen below that area. Bilibili's graphics may soon appear in the shape of a cup handle.
The relative strength of Bilibili stocks has moved away from the high point, but it has returned to the highest level since the beginning of March.
Futu Securities
Futu is a Chinese online brokerage and wealth management company. In the first quarter, Futu's EPS surged 531%, easily exceeding expectations. Revenue growth jumped 348%, accelerating growth for the sixth consecutive quarter. The stock's EPS scored 74. Futu's stock has a composite score of 99.
After clearing a downward sloping trend line at the end of 2020, Futu has exploded with more than 480% of earnings, reaching a high of 204.25 on February 10. Subsequently, the stock price fell by more than half of its value as of late March 25, and then rebounded again. On April 19, Futu's share price broke out, gaining a 16% increase, breaking through a deep and loose cup-shaped base with a handle. But in the following transaction, due to the proposed additional issuance policy, the stock price plummeted by 23%, and the price was set a few days later.
On June 23, Futu cleared 163.88 purchase points on a cup handle, which was just high enough to be effective. The stock also cleared a downward sloping trend line. As of June 28, Futu's share price extends from these entrances. On June 29, the stock price cleared another entry point at 178.28, setting a four-month high. On July 1, Futu's stock price fell sharply. The stock price may form a cup handle around a key resistance zone.
Investors can also use 204.35, which is above the old high, as another entry point. The relative strength and weakness of the leader in this Chinese concept stock is at a two-month high, but far below the highest point.
Xiaopeng Motors
Xiaopeng Motors, like Weilai, is another listing in the United States Chinese electric car manufacturer. It has two models, the G3 small SUV and the P7 sedan. The P7 competes with the Tesla Model 3 made in China.
Xpeng delivered 6,565 vehicles in June, an increase of 15% over May and a surge of 617% over the same period last year. Delivery in the second quarter increased by 439% compared with the same period last year, reaching 17,398 vehicles. Its upcoming P5 sedan will be the first production car with built-in lidar.
Xiaopeng's stock has soared from its May 13 low, but the stock has plummeted 69.5% from its all-time high.
Xiaopeng jumped in early trading on Thursday, after a very aggressive buying opportunity, very similar to Weilai earlier this week. But the stock price has now fallen.
Tiger Securities
Tiger Securities is an online brokerage company focused on Chinese investors. The company's revenue growth has accelerated for six consecutive quarters, reaching 256% in the first quarter. EPS soared to $0.16, compared to $0.01 a year ago.
The stock price of Tiger Securities has soared since the end of 2020, from the purchase point of 7.70 to the peak of 38.50 on February 19, a 400% increase. Then the stock price plummeted two-thirds to $12.87. After some volatility, Tiger Securities' stock price has soared from the short-term low of 14.21 on May 13, but from the graphic point of view, the stock is still on the right side of establishing a very deep foundation.
Tiger Securities' stocks have formed a cup handle from the technical graph, providing an entry point of 30.03. But this is not a steady, gradual shock. The relative strength and weakness line of Tiger Securities stock is rebounding, but it is still far from the high after the near-vertical rise in early 2021. Tiger Securities is included in the IBD 50 Index.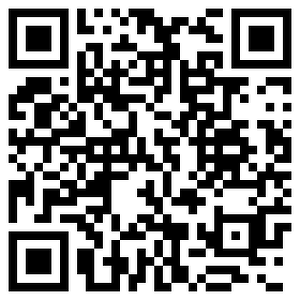 Massive information, accurate interpretation, all in Sina Finance APP
Article Url:https://www.liaochihuo.com/info/611882.html
Label group:[stock] [Alibaba] [securities] [Xiaopeng]