Original title: 2020 Global Democracy Index list announced: Canada ranks fifth, the U.S. is declining
According to a recent authoritative list, Canada has become One of the most powerful democracies in the world.
Recently, The Economist think tank's 2020 Democracy Index has made four different levels of analogies to countries around the world: complete democracy, flawed democracy, mixed polity, and authoritarianism.
Canada ranks fifth in the global comprehensive list of democracy.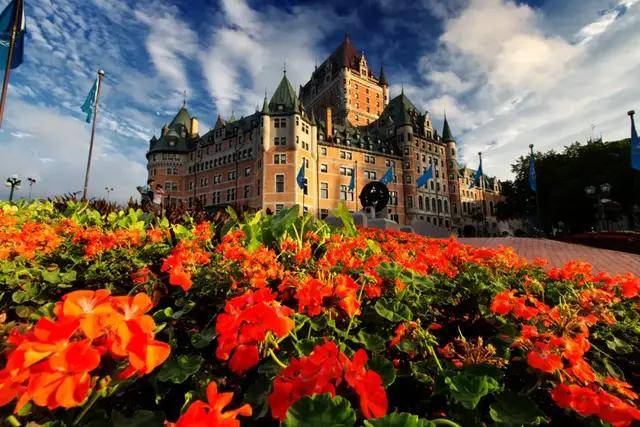 This index reflects the democratic status of
165 independent countries and regions around the world , The list covers almost all the population in the world and the vast majority of countries.
The Democracy Index is based on five categories: election process and diversity, government functions, political participation, political culture, and civil liberties. Based on the scores of the above series of indicators, each country will be divided into four different types of systems.
The report stated that the 2020 index indicated that "the situation has deteriorated significantly. The reason is largely due to the emergence of governments' freedom of individuals in response to the new coronavirus pandemic in countries and regions around the world. And restrictions imposed by civil liberties".
According to the "Economist" democracy report:
"Most people" concluded that in order to prevent catastrophic loss of life, governments have authorized the temporary loss of freedom. But the "Economist" Democracy Report also pointed out:
"Many critics criticizing the blockade policy believe that some form of social distancing restriction is necessary, which can help control the spread of the disease. .
But these critics failed to come up with a convincing alternative to the mandatory blockade policy, and answered positively how many deaths were sacrificed as the price of freedom is acceptable. There is currently no objection to blockade. People answer these questions positively."
According to the five democratic scoring categories, the ranking of each country and region is very comprehensive, of which
10 points is the highest score.
Canada has a total score of
9.24, ranking
fifth, sandwiched between New Zealand (fourth) and Finland ( Sixth) between.
Norway (top list),
Iceland (second) and
Sweden (third) with
9.81 Points,
9.37 points and
9.26 points are among the top three.

Expand the full text
In addition, the report also conducted a detailed investigation of the democratic situation in the United States.
After a "turbulent year" in the United States, its degree of democracy is obviously affected by the new coronavirus pandemic, the "Black Lives Matter" (Black Lives Matter) and the fierce presidential election. In the end, the United States was classified as a "defective democracy" and only ranked
25th in the ranking of the global democracy list.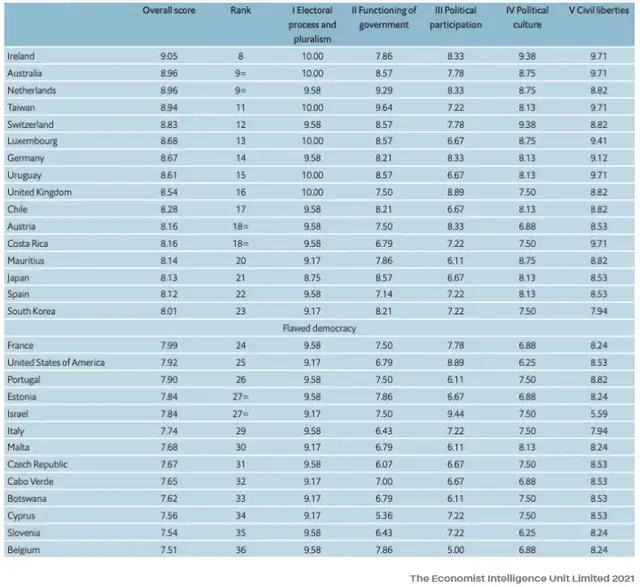 Since the 2006 "Economist" first released the Democracy Index in 2006, Canada has always been the most democratic country in North America.
"The Economist" stated: "Canada's average score increased slightly, from
9.22 in 2019 to
9.24 in 2020."
The Economist added: "The fate of Asia has been reversed in the past five years.The position has improved, while the US is going downhill. "
Return to Sohu to see more
Responsible editor:
Article Url:https://www.liaochihuo.com/info/611768.html
Label group:[economics] [Democratic system]