The outside world once regarded the Ningde era as a "dark horse", but Zeng Yuqun did not approve of this statement: "We are not a dark horse, we have accumulated a lot of money." He has been in the industry for more than 20 years and is known as the "Battery King." Back in the late 1990s, Zeng Yuqun and his two bosses, Chen Tanghua and Liang Shaokang, came out to start a business and established New Energy Technology (ATL), which specializes in MP3 and mobile phone lithium batteries.
At the beginning of its establishment, because it did not have its own core technology, it could only purchase a patent license for polymer lithium batteries from Bell Laboratories. During the course of business development, Zeng Yuqun found that the battery was flawed, and it would become swollen and deformed after repeated charging and discharging. In order to solve this problem, he specially set up a team to carry out repeated research and development, and finally created a battery that does not swell.
With this technological improvement, ATL succeeded in gaining a foothold in the market and achieved profitability in the third year of its establishment. In 2004, Apple came to the door, hoping to customize a high-capacity, high-performance battery for the iPod. Zeng Yuqun led the team to successfully complete the challenge. With the advent of the era of smart phones, ATL has naturally become a battery supplier for the iPhone. Since then, it has successively won orders from Samsung, Huawei, and OPPO, and has become the world's largest supplier of polymer lithium batteries.
Ten years ago, Zeng Yuqun spun off the power battery department of ATL and established CATL. The following year, BMW came to seek cooperation and provided a document of more than 800 pages of German production standards. At that time, they were still in the groping stage. After reading each word, they got through the whole process of power battery research and development, design, development, certification, and testing. The power battery system produced was successfully applied to the first pure electric SUV "Zino 1E" of BMW Brilliance.
Since then, CATL has gained fame and its customers include international giants such as Tesla, BMW, Volkswagen, GM, Hyundai, Toyota, and domestic vehicles such as SAIC, BAIC, Changan, Geely, Yutong Bus, etc. Enterprises, Weilai, Xiaopeng, Ideal, Weimar and other new car-making forces. In the first quarter of this year, CATL achieved operating income of 19.167 billion yuan, a year-on-year increase of 112.24%; net profit was 1.954 billion yuan, a year-on-year increase of 163.38%.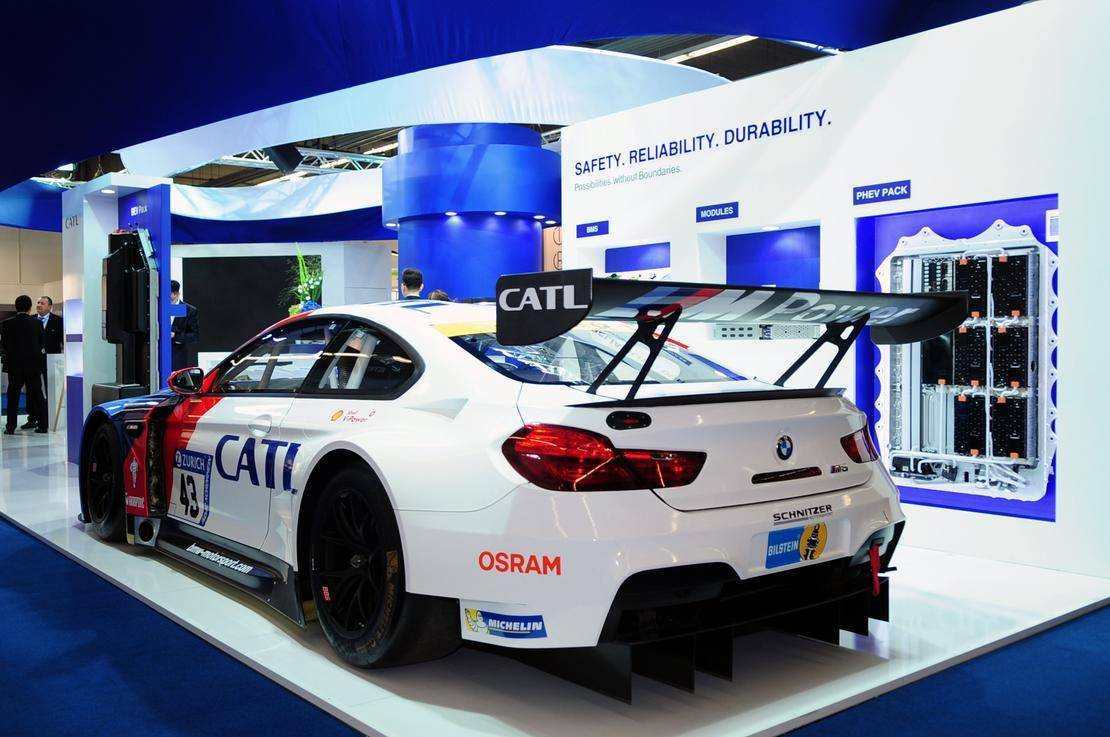 Some research institutions predict that by 2025, the global demand for power batteries is expected to exceed 1000GWh, and the market has huge room for growth. However, for the Ningde era, it is not easy to sit back and relax. On the one hand, many car companies have begun to deploy self-developed battery business or support new battery companies, hoping to have more voice. On the other hand, Japanese and Korean battery companies such as LG Chem, Samsung SKI, and Panasonic are all accelerating their expansion, and BYD's blade batteries are gradually being opened to third-party car companies from their own use.
Faced with increasingly fierce challenges, CATL will release sodium batteries in the second half of this year, looking for alternatives to the commonly used lithium iron phosphate batteries and ternary lithium batteries. Whether we can use this to achieve new breakthroughs, we still have time to tell us the answer.
Return to Sohu to see more
Article Url:https://www.liaochihuo.com/info/611330.html
Label group:[new energy vehicles] [battery] [Ningde] [power battery] [Ningde era] [Ningde New Energy] [Zeng Yuqun]