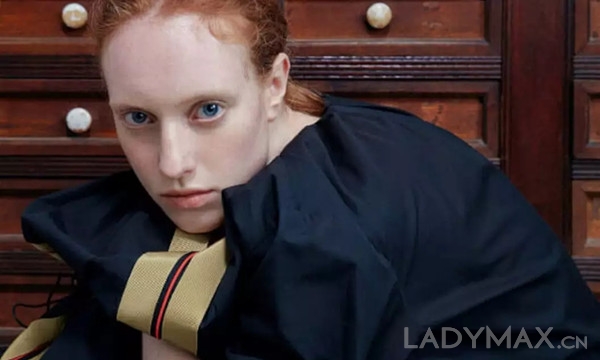 Fans cast the strongest moat. Jiangnan Buyi Group's stock price rebounded strongly last Friday and increased by more than 5%
The share price of Jiangnan Buyi, which recently released its 2019 fiscal year performance report, rebounded strongly last Friday, with its share price rising 5.25% to 11.22 Hong Kong dollars, with a market value of approximately 5.8 billion Hong Kong dollars. In the 2019 fiscal year ended June 30, Jiangnan Buyi Group's total revenue rose 17.3% to 3.358 billion yuan, and its net profit soared 18.1% to 485 million yuan, a record high since its listing, with sales from fans as high as 24 100 million yuan.
Qianbaidu's loss in the first half of the year expanded to 62 million
In the first half of the year ended June 30, the footwear retailer Qianbaidu's revenue from continuing operations fell 19.94% year-on-year to 988 million yuan, while the net loss expanded to 62.715 million yuan. During the reporting period, the group's retail and wholesale revenue plummeted by 23.1% to 820 million yuan, while contract production revenue increased by 6.4% to 116 million yuan. As of the end of the reporting period, Qianbaidu had 1,290 directly-operated retail stores and 270 third-party retail store networks in China.
Boldly rejuvenate, luxury brand Louis Vuitton cooperates with drug App
According to Fashion Business News, Louis Vuitton is trying to bring consumers a different brand experience through continuous attempts, and is committed to creating a new youth symbol. As an excellent brand imager, Virgil Abloh, the creative director of menswear, continues to introduce young design concepts, and a brand-new Louis Vuitton is constantly creating surprises for the trend world. As a new generation of trendy lifestyle platform, Poison App shares the same beliefs as Louis Vuitton. As the most positive position for brand operation, Poison App is committed to teaming up with the brand to create a new trend of ecology, looking forward to allowing more and more consumers to enjoy this sneaker trend.
Open an official account for Dior Beauty in Xiaohongshu
Following Louis Vuitton, LVMH's Dior beauty also officially entered the social e-commerce platform Xiaohongshu on Saturday. The official account is "DIOR BEAUTY LOVERS", and currently only one post has been released. Thanks to the strong performance of Dior's beauty business, LVMH's fragrance and beauty division's revenue in the first half of the fiscal year rose 12% year-on-year to 7.098 billion euros. According to public information, Xiaohongshu was established in June 2013, the number of platform users has reached 250 million, the number of monthly active users is 85 million, and the number of daily community notes exposures exceeds 3 billion, of which 70% of the exposures are UGC. Post-90s and post-95s have become mainstream users in the community.
Estee Lauder claims to spend 70% of its marketing budget on Internet celebrities
Fabrizio Freda, CEO of Estee Lauder Group, said recently that the group has invested more in marketing in the most recent quarter. "These marketing investments are mainly used in the digital field." 75% of the investment is in digital marketing and social media influencers. And achieved high work efficiency. "According to 2015 data, Estee Lauder's global marketing budget is US$2.77 billion. Based on this, it is inferred that Estee Lauder's current global budget is still in the range of billions of US dollars, which means that beauty bloggers still have great potential.
Rihanna's beauty brand Fenty Beauty willLog on to Tmall International this week
According to Fashion Business Express, Fenty Beauty by Rihanna announced last Friday that it has reached an in-depth strategic cooperation with Alibaba's Tmall International and will officially launch its overseas flagship store on Tmall International on September 3, 2019. Fenty Beauty will cooperate with Tmall International to satisfy Chinese consumers' online shopping habits and demand for beauty products while staying true to Fenty Beauty's commitment to 100% cruelty-free.
It is reported that Fenty Beauty will also land in Asian markets such as Seoul, South Korea and Jeju Island. The brand has opened an official Sina Weibo account in June and announced that singer Wang Ju is the latest spokesperson. According to public information, Fenty Beauty is a beauty brand jointly developed by LVMH's beauty incubator Kendo and Rihanna. It has become one of the main growth drivers of LVMH's beauty business.
Tiffany China's official online boutique officially opened
The e-commerce service opened by the American luxury jewelry brand Tiffany on its official website in China was officially launched last Friday. The goal is to target third- and fourth-tier cities where the brand has not yet entered but has huge potential. CEO Alessandro Bogliolo emphasized earlier that Chinese consumers' demand for luxury goods is not slowing down, but will gradually flow to the Chinese domestic market. In the three months ended July 31, Tiffany sales fell 2.7% year-on-year to US$1.05 billion, and net profit fell 6% to US$136.3 million, but still exceeded analyst expectations.
Piaget, a luxury bead watch brand, opened a limited-time art exhibition at Shanghai Plaza 66
The limited-time art exhibition "The Journey of Happiness" held by Piaget, a Swiss high-end jewelry and watch brand, Piaget, was opened in Shanghai Plaza 66 recently. This time Piaget collaborated with three groups of well-known contemporary artists to "see the light". Four chapters are presented in the exhibition as the theme of Journey. At the same time, Hu Ge's new advertising campaign for the PIAGET Altiplano to achieve ultra-thin watches was also officially released at the event. It is worth noting that luxury jewelry and watch brands such as Cartier, Tiffany, and Bulgari have recently chosen to hold art exhibitions. This move is considered to be a balance between luxury jewelry brands to convey brand image and bring consumers closer.
Le Fame, a new generation of domestic women's clothing brand, was invited to enter Beijing SKP Department Store after only 3 years of establishment
According to the exclusive news of Fashion Business Express, the new generation of domestic women's clothing brand Le Fame officially opened in Beijing SKP boutique on September 1. The Le Fame brand was founded by Wang Manxiu and Su Yawei in cooperation 3 years ago. With the complex romantic aesthetics of combining Chinese and Western styles, it has rapidly risen in the Red Sea of ​​the Chinese women's clothing market. At present, the brand has more than 60 stores nationwide, with sales of 150 million last year.
Industry analysts believe that SKP Department Store, which sold 13.5 billion yuan last year, is of strategic significance in China's luxury retail industry. This time, Le Fame's new store is located on the B1 floor of SKP Department Store, which is positioned as a stylistic international design. Brands, few Chinese brands have been able to enter the market before. It is reported that Le Fame is also in contact with international fashion brand groups recently to plan the next move.
Over 200 U.S. shoe companies petition Trump to cancel tariffs on China
According to CCTV News, more than 200 American footwear manufacturers and retailers have recently jointly sent a letter to US President Trump calling for the removal of additional tariffs on Chinese goods exported to the United States. The letter stated that the additional tariffs will make US consumers spend an additional $4 billion annually, further increasing the risk of economic recession. It is reported that the current average tariff rate on footwear products imported by the United States from China is 11%. After the United States further imposes additional tariffs, the tariff rate on some footwear products will be as high as 67%.
Mia Kong is appointed as Dazed China Edition styling director
With the release of the multi-page cover of the Dazed China inaugural issue, the Chinese team members have gradually become clear. In addition to the original YOHO! GIRL senior team, Mia Kong, a senior fashion stylist and fashion blogger with many years of experience in paper media, will be the styling The director joins Dazed China. In addition to being responsible for print cover stories, characters and visual shooting from time to time, he will also serve as the Face of Dazed China to open a new personal column on the new media platform to promote local youth trend culture.
New hot store Costco may open a second store in Shanghai as soon as next year
Costco, an American mass-marketing hypermarket that officially entered the Chinese mainland market last week, had to suspend business due to excessive passenger flow for half a day. The Hermès handbags, including Hermes handbags priced at 100,000, were also sold out instantly, stimulating Costco's share price. Increased by 5%, the market value increased to nearly 130 billion U.S. dollars, arousing great concern in the industry. According to a recent report by the Daily Business News, Costco CFO stated that in view of the hot sales of the first store in mainland China, the group plans to open a second Costco store in Shanghai by the end of next year.
Secoo and e-commerce shopping platform Umka have reached in-depth cooperation and will enter the high-end market in Russia and Eastern Europe
The domestic luxury e-commerce platform Secoo plans to conduct in-depth cooperation with the Russian-speaking e-commerce shopping platform Umka to jointly develop the Russian-speaking area and the high-end market in Eastern Europe. In this cooperation, Secoo will mainly connect its unique luxury goods supply chain with the Umka system to complement the supply chains of both parties, and the two parties will further implement system integration. Secoo Group officially launched its overseas business this year. In addition to "going overseas" based on the supply chain of the original international first-line brands on its platform, more importantly, it will help China's cross-border electricity through overseas projects such as "Secoo China Town". Merchants and some Chinese mid-to-high-end brands go overseas.
Alibaba opens its first European offline experience store in Madrid
According to Forbes, this new store affiliated with Ali Express is different from traditional stores. It is more like a showroom-style concept store. More than 1,000 products from 60 brands will be displayed for consumption. Users can browse, experience and test the products inside, and then buy them online. Some analysts said that as China's largest commercial company, Alibaba is accelerating the promotion of overseas business, taking measures to expand its international influence, and competing with Amazon.
The article comes from WeChat official account: Daily Fashion News ID:FashionNewsDadily
More information on LV LeFame

Article Url:https://www.liaochihuo.com/info/610999.html

Label group:[e-commerce] [Luxury] [Fashion brand]