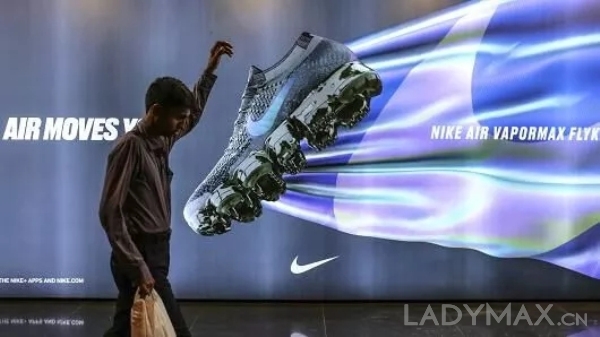 Nike Group will release its second-quarter results tomorrow. Analysts expect revenue growth to be 7%.
American sportswear group Nike will release its second-quarter results tomorrow. FactSet analysts on average expect the group's revenue to increase by 7.2% to 9.17 billion U.S. dollars, and profit per share may be the same as the previous year, which is 46. Cents. Analysts also said that Nike Group's performance in the North American domestic market will accelerate growth, but its performance in China may be dragged down by changes in tariffs. At present, about 25% of Nike Group's products come from China.
In the first fiscal quarter ended August 31, Nike Group sales increased by 9.7% year-on-year to US$9.9 billion, while net profit rose 15% to US$1.092 billion, exceeding analyst expectations, but sales in Greater China Revenue was slightly lower than expected.
Australian fashion brand Laura Ashley failed to change ownership and will focus on the Chinese market in the future
Laura Ashley, a fashion brand founded in Australia 35 years ago, recently announced that it would clean up its inventory as much as possible before Christmas and close 16 stores because it failed to reach an acquisition deal with potential buyers. Laura Ashley currently has more than 45 stores in Australia, and its business in the UK will also be further reduced. Plans to close 40 stores. As part of the strategic transformation, Laura Ashley's future focus will be on the Asian market including China.
MINISO filed for bankruptcy in Canada after less than two years
More than a year after entering Canada ambitiously, MINISO, which has flourished in China, filed for bankruptcy. It is reported that MINISO made this decision in connection with the suspected transfer and concealment of assets by its Canadian branches Miniso Investments Inc., Migu Investments Inc. and Miniso (Canada) Store Inc. The amount owed exceeds 20 million U.S. dollars. MINISO entered the Canadian market in April last year and plans to open 100 stores by the end of 2018.
John Lewis's sales in the holiday season were not satisfactory and there was no increase in revenue last week
The British luxury and fashion department store John Lewis recently released a report saying that due to the weakness of the retail industry, its sales in the week ended December 18 were flat at nearly 336 million pounds year-on-year, but the sales of the fashion department increased by 9.3%. Sales of women's clothing and men's clothing increased by 8.5% and 7.2% respectively. The home furnishing department performed poorly, with overall sales falling by 1.7%.
Victoria's Secret and Italian eyewear manufacturer Marcolin have reached an agreement to launch sunglasses products
According to foreign media sources, Victoria's Secret parent company L Brands has reached an agreement with Italian eyewear manufacturer Marcolin, which will design, produce and sell sunglasses for Victoria's Secret. The partnership will last until 2023 and the new cycle will be shortened. From 2 to 3 months, the series of products will be on sale on Victoria's Secret official website and offline stores starting in 2019. In order to achieve performance recovery as soon as possible, Victoria's Secret will also restart the most profitable swimsuit business next year.
Johnson & Johnson accused of hiding carcinogenic asbestos in talcum powder, stock prices continue to fall
According to Reuters, Johnson & Johnson has been aware of the carcinogenic asbestos contained in its baby's talcum powder and talcum powder since at least 1971, causing its stock price to close by 10% last Friday and its market value to evaporate about 40 billion U.S. dollars. On the same day, he immediately responded to deny his knowledge and concealed questions about the safety of talcum powder, and published a full-page advertisement called "Science" in the New York Times on Monday to dispel the rumors. As of Monday's close, Johnson & Johnson's shares fell 2.4% to $129.84.
Semir apparel transferred the shares of South Korean e-commerce company ISE Commerce invested three years ago at the original price
Three years ago, Semir Apparel spent 115 million yuan to subscribe for 5.1 million shares of South Korean e-commerce ISE Commerce and became its second largest shareholder, but recently announced that it has signed an equity transfer agreement with ISENET at a transfer price of 20.07 billion South Korean won, or about 122 million yuan. ISE Commerce mainly operates the WIZWID website and the WConcept website. In the first three quarters of this year, the e-commerce business revenue was 24.653 billion won and a loss of 2.684 billion won was approximately RMB 16.41 million.
Global Brands Group appoints Ronald Ventricelli as chief operating officer
Ronald Ventricelli will serve as Global Brands' global chief operating officer and president of North America, and Mark Caldwell will serve as chief financial officer, both reporting to group chief executive Rick Darling. Global Brands is part of the Hong Kong Fung Group, which also owns the distribution rights for dozens of brands such as Under Armour, Kenneth Cole, Juicy Couture, Kate Spade New York and Tommy Hilfiger. Last year, the group acquired BCBG Max Azria for US$27.4 million. Group LLC's retail business.
Philip Vlasov will be the editor-in-chief of Ukrainian Vogue
Condé Nast Group recently announced that Philip Vlasov will serve as the editor-in-chief of the Ukrainian version of Vogue. The original editor-in-chief Olga Sushko has been forced to resign due to the plagiarism. A fashion media in Kiev earlier compared the article written by Shakri Amirkhanova for the Russian version of "Harper's Bazaar" in 2006 with Olga Sushko's article on its social media, and found that there are overlaps in opinions and content.
Olga Sushko then admitted in a Facebook tweet that "sometimes" he relied on a "freelance writer" to provide text, because the pressure of work is often uninspired or overwhelmed by other tasks and unable to write. The news immediately triggered widespread discussion on social media. Up to now, Condé Nast Group has not disclosed the results of its plagiarism investigation, but the appointment of Philip Vlasov means that Olga Sushko is no longer able to return to the Ukrainian version of Vogue.
New York Fashion Week official schedule release Marc Jacobs will be the finale
New York Fashion Week will be held from February 4th to 13th. The first three days are mainly the brand's menswear collection. Tom Ford's menswear collection is planned to be released at 8pm on the 6th, and Ralph Lauren will be on the 7th. Released at 10 am, Marc Jacobs will be the finale brand of this New York Fashion Week and will be released at 6 pm on Wednesday, February 13. In addition, Victoria Beckham, who hosted the 10th anniversary show in London last September, will return to New York Fashion Week, while Rodarte will continue to be absent.
Paris haute couture is released on Sunday. Balmain, who has returned to the stage after ten years, is a highlight
The 2019 Spring Summer Collection Haute Couture Fashion Week will be held from January 21 to 24, the official scheduleThere are a total of 31 brands, less than 34 brands in July this year. With the exception of Chanel, Dior, Armani, Valentino and Elie Saab, the luxury brand Balmain, which will return to the fashion week after a lapse of ten years, is regarded as this fashion week. The biggest bright spot. The last time the brand participated in Paris Haute Couture Week was in 2002, when the creative director was Oscar de la Renta. Under the leadership of the current creative director Olivier Rousteing, Balmain has become one of the most watched fashion shows in Paris Fashion Week.
American reality TV star Khloe Kardashian will enter the beauty market
According to foreign media news, American reality TV star Khloe Kardashian will team up with his good friend Malika Haqq and beauty brand Becca to launch a collaborative makeup series "BeccaBFFs", including highlight, blush and lipstick products, which will be launched in December It was officially launched on the 22nd. Up to now, Khloe Kardashian has 83.8 million followers on Instagram and runs her own clothing brand Good American.
H&M will launch a collaboration series with street brand Eytys
The Swedish fast-fashion giant H&M will cooperate with the street brand Eytys, also from Sweden, to launch a genderless and neutral series. The products cover unisex ready-to-wear, children's clothing, shoes and accessories, which will be on sale on January 24. The design and overall style of Eytys has always had no special gender or age restrictions, focusing on smooth-lined platform shoes and a neutral style.
Anta and NASA will build a supergravity space station in Guangzhou
The first domestic NASA supergravity space station built by ANTA and NASA recently opened in Guangzhou. At the event site, the brand also unveiled its new A-FLASHFOAM Anta Wormhole Running Shoes. The Anta x NASA supergravity space station has a silver-gray high-tech texture. Through the setting of three themed blocks of "NASA Command Office", "Gravity Cabin" and "A-FLASHFOAM Road", the A- FLASHFOAM is the inspiration for Anta Wormhole Technology.
OPPO and artist Ignasi Monreal jointly interpret the fantasy New Year
Ignasi Monreal is an illustrator from Spain who has collaborated with luxury brands such as Gucci, LV, and Dior. In this cooperation with OPPO, he designed the "Golden Small" theme for the Chinese New Year "Year of the Pig". "Pig" and a series of illustrations of R 17 New Year's version of mobile phones, and creatively combine Chinese elements with Western mythology, depicting the current situation of people's cultural exchanges through the Internet and smart devices. OPPO R17/Pro New Year Edition is currently available for pre-orders, priced at 2799 yuan and 4299 yuan.
Alibaba founder Jack Ma won the title of pioneer of reform
According to the "People's Daily", at the celebration of the 40th anniversary of reform and opening up, a list of 100 people who have been awarded the title of pioneers of reform were announced. Among them, Jack Ma won the title of pioneer of reform as an innovator of the digital economy, and Ma Huateng won the title of pioneer of reform as an explorer of the "Internet +" action. As of now, the latest market value of Alibaba is 373.2 billion US dollars, and Tencent Holdings is 2.87 trillion Hong Kong dollars, or about 367.2 billion US dollars.
More information about Nike Daily Fashion Highlights MINISO

Article Url:https://www.liaochihuo.com/info/610988.html

Label group:[Fashion] [Nike] [fashion Week]