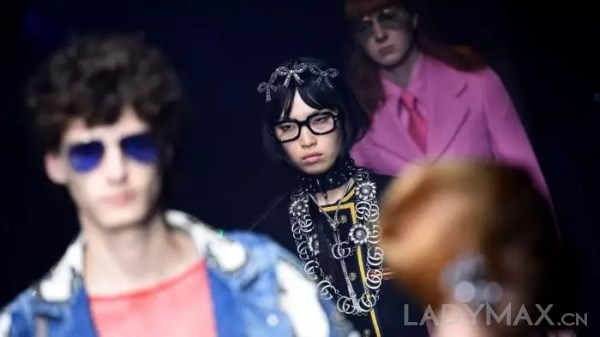 Gucci CEO said that Alibaba and JD.com have too many fakes and will not consider cooperation
According to the British Financial Times, Italian luxury brand Gucci CEO Marco Bizzarri has made it clear that the brand will not cooperate with Chinese e-commerce platforms operated by Alibaba and JD.com in China because they are full of fakes. He also emphasized that the addition of luxury brands to third-party e-commerce platforms will dilute the most important uniqueness of luxury brands, which is not a thing worth taking a risk.
Although luxury brands such as Burberry, Tiffany and Saint Laurent have begun to accept Chinese e-commerce in recent years, major luxury brands still have a skeptical and wait-and-see attitude towards JD.com and Alibaba. Like Louis Vuitton and Prada, Gucci currently only sells products online in China through its official website.
It is worth noting that Kering Group, the parent company of Gucci, sued Alibaba for counterfeit goods in 2015, arguing that the e-commerce giant encouraged sellers to sell counterfeit products on the platform and profited from it, and was later met by the court. turn down. In 2016, Alibaba announced the establishment of an anti-counterfeiting alliance and won the Kering Group rival LVMH platform. Currently, the anti-counterfeiting alliance has more than one hundred members.
The creative director of Louis Vuitton says he has been allowed to create a personal brand
According to fashionnetwork news, Nicolas Ghesquière, the creative director of Louis Vuitton, stated on French TV's TMC's talk show last weekend that he is further away from the dream of creating a personal brand, revealing that he has made it clear in the new 5-year contract with the brand. It has the right to establish a personal brand, but did not specify the specific launch plan and time. It is worth noting that Nicolas Ghesquière said when he appeared on the same show two years ago that he hopes to one day launch his own personal brand fashion series.
It is rumored that Roberto Cavalli has hired Rothschild to find new investors
According to foreign media citing sources familiar with the matter, the Italian luxury brand Roberto Cavalli has recently hired Rothschild to find a new partner for it to help the brand tide over the special period of financial constraints. The source further stated that Roberto Cavalli's revenue has increased in the first half of 2018 and is expected to break even this year. The brand was acquired by the Italian private equity fund Clessidra SGR in 2015. The founder and designer Roberto Cavalli himself retained 10% of the shares and has now withdrawn from the fashion industry.
The British street fashion brand Superdry issued a performance warning, the annual profit will fall by 25%
According to Superdry's latest statement, its first-half financial report data to be released on November 8 may not be optimistic, and its full-year pre-tax profit is expected to drop by 25% to 80 million pounds, mainly affected by the European Unusually hot weather in the area. At present, Superdry is in a critical period of transformation. After the news was released, its stock price plummeted 21.18% to 7.97 pounds, a record low in the past three years, with a market value of approximately 650 million pounds.
CurrentlySuperdry's partner in China is Heji International Group, the parent company of Osley. Heji International Group and Superdry Group announced the establishment of a joint venture in September 2015. The two parties invested a total of 18 million pounds (about 180 million yuan), each holding 50 shares. %, the duration of the joint venture is at least ten years.
Kappa's performance gradually recovers and sales increase in the third quarter
According to the latest operation report for the third quarter of 2018 released by Kappa's parent company, China Dongxiang, during the period, the Kappa brand's same-store sales excluding children's clothing and Japanese business recorded a mid-single-digit growth year-on-year, while the retail sales of physical stores recorded low double-digit growth. Digit growth. Kappa said in the announcement that the continued growth of its performance is mainly due to its good product sales performance and significantly improved market competitiveness. The board of directors of China Dongxiang also stated in the announcement that Kappa has come out of the trough and the group is confident in the future.
Betting on the fashion industry Russia intends to support the second "Gosha Rubchinskiy"
According to foreign media, Russian consumers have a high degree of interest and demand for local fashion brands. The Russian Fashion Council and the Ministry of Culture have established a platform called Futurum Moscow to support emerging designers with the purpose of finding the next one "Gosha Rubchinskiy". Alexander Shumsky, chairman of the Russian Fashion Council, predicts that this year's Moscow Fashion Week will attract more than 175 local brands under the Mercedes-Benz race, Futurum and a program called Pop-Up Shop.
Investors are optimistic about Farfetch's share price rose by more than 8% yesterday
Although the current share price of the British luxury e-commerce platform Farfetch has fallen after the skyrocketing on the day of listing, it is still rated "outperform" and "buy" in the latest reports from Wells Fargo, Cowen and Deutsche Bank , Its share price recorded an 8.5% increase to 24.96 US dollars as of Tuesday's close, and its current market value is approximately 7.24 billion US dollars. Farfetch will release its third-quarter performance report on November 18. Its revenue in the first half of 2018 was US$268 million, and its operating loss was US$71.91 million.
Macy's appoints Durand Guion as head of fashion department
According to an announcement issued by Macy's, Durand Guion has been promoted to the head of the company's fashion department. Durand Guion has joined Macy's for more than 20 years. His most recent position was the vice president of menswear and children's fashion department. After taking office, he will be responsible for the management of Macy's men's and women's clothing and report to Chief Marketing Officer Jeff Kantor.
H&M high-end brand COS launches its first children's clothing collection
In order to seek new growth drivers, COS, a high-end brand under the Swedish fast fashion giant H&M, will officially launch a children's wear series, mainly for consumers aged 1-10. The first series will be available in COS offline stores on October 19th. It is sold on the official website, and the fabrics and designs used are consistent with the men's and women's ready-to-wear collections. It is worth noting that the group recently decided to bring the new brand Nyden under the core brand H&M. Some employees of the current Los Angeles office have left.
Michael Kors released the 5th Charity Project Watch Hunger Stop
To greet World Food Day on October 16, Michael Kors launched the charity project Watch Hunger Stop earlier, and this year the project has entered its fifth anniversary. Michael Kors's partner in this project is WFP of the United Nations World Food Program. They jointly designed products such as watches, T-shirts and eco-friendly bags. The funds raised were used to support the "School Meal Program" of the United Nations World Food Program.
LVMH open day event receives visitors 18Wanming hit a new high
The world's largest luxury goods group held the fourth "Private Days" open day event in 77 branches in 14 countries from October 12th to 14th, receiving 180,000 visitors in three days , A new record in history. This year, 56 of LVMH's 70 brands participated in the open day. 3000 craftsmen and designers from various industries demonstrated their expertise and knowledge to the visiting public.
In the third quarter of this year, LVMH revenue continued to record double-digit growth, up 10% year-on-year to 11.38 billion euros, and total revenue in the first three quarters reached 33.1 billion euros. Driven by the core brand Louis Vuitton, the fashion leather department continued its upward trend. In the third quarter, revenue increased by 14% and contributed 4.458 billion euros to the group, which has been double-digit growth for eight consecutive quarters. In the first half of the year, sales in this sector recorded a 25% increase to 8.594 billion euros.
Deichman, Europe's largest shoe retailer, will enter Dubai next year to open its first store
For the first time, the store will adopt a franchise right to be operated by an independent partner company. Deichmann has branches in almost all European countries. This year, Deichmann Group has set up 208 new branches around the world, 33 of which are in Germany, and will further expand its market position in France and Belgium. Last year, Deichmann Group sold approximately 176.6 million pairs of shoes in approximately 4,000 branches and 36 online stores, an increase of more than 3 million pairs from 2016. Globally, the shoe retailer's turnover increased from 5.6 billion euros to 5.8 billion euros.
Zhao Liying's announcement of her marriage with Feng Shaofeng caused another downtime on Weibo
On October 16, actresses Zhao Liying and Feng Shaofeng suddenly posted their marriage news on the social platform Weibo in the morning. When netizens were searching for related keywords, the system was stuck for a while. Weibo responded that it will definitely review the market carefully internally, strengthen technical reserves, and improve response plans. A Weibo staff member told reporters that the downtime occurred because of an instantaneous surge in traffic, but it quickly recovered. In September last year, luxury brand Dior announced Zhao Liying as the new Chinese brand ambassador, which aroused hot discussion on social media. So far, Zhao Liying has 74.25 million followers on Weibo.
The founder of nstagram said for the first time after leaving his job that he does not resent Facebook
According to foreign media sources, the social media platform Instagram co-founders Kevin Systrom and Mike Krieger have issued notices of resignation to the management team and Facebook, planning to leave the company in the next few weeks, but did not disclose the specific reasons for their resignation. Mike Krieger said in an interview a few days ago that after leaving his job, he will take a period of vacation, and emphasized that they have no bad feelings about Facebook. Since it was acquired by Facebook for US$1 billion in 2012, Instagram has developed very rapidly. It currently has more than 1 billion active users and its market value has exceeded US$100 billion.
Headlines of Today:
Gucci is reluctant to partner with Chinese ecommerce platforms run by Alibaba and in the world's largest luxury market because of widespread counterfeiting, its chief executive has said.
Private equity Clessidra has hired Rothschild to look into the option of finding a minority partner for fashion group Roberto Cavalli to help fund growth, two sources familiar with the matter said on Monday, confirming earlier press reports.
Last weekend, Nicolas Ghesquière divulged to a French television talk show that his opportunity to launch his own label is "much closer to reality."
The fourth edition of the LVMH group's 'Private Days' initiative, held from October 12 to 14 at 77 venues in 14 countries, set a new record by welcoming 180,000 visitors.
Macy's has made a change in its fashion office, elevating longtime merchant Durand Guion to head of fashion direction for the company.
The article comes from WeChat official account: Daily Fashion News ID:FashionNewsDadily
More information on GUCCI LV

Article Url:https://www.liaochihuo.com/info/610983.html

Label group:[Zhao Liying] [Personal brand] [superdry] [lv] [kappa]