Time Things
On 1.14, Trump and Turkish President Erdogan had a conversation, calling on the Turkish army to immediately cease fire and stop the invasion , And signed an executive order to formally impose sanctions on Turkey. Lion Comment: The Kurdish militants of the United States fell to Russia, which made Washington's years of hard work in Syria in vain. Trump hurriedly lost the pot and demanded a ceasefire in Turkey. In the future, the United States will have no say in Syria. On 2.14, Putin visited Saudi Arabia and presented a precious Kamchatka Falcon to King Salman of Saudi Arabia. The two countries signed a series of cooperation agreements with a total of nearly tens of billions of dollars.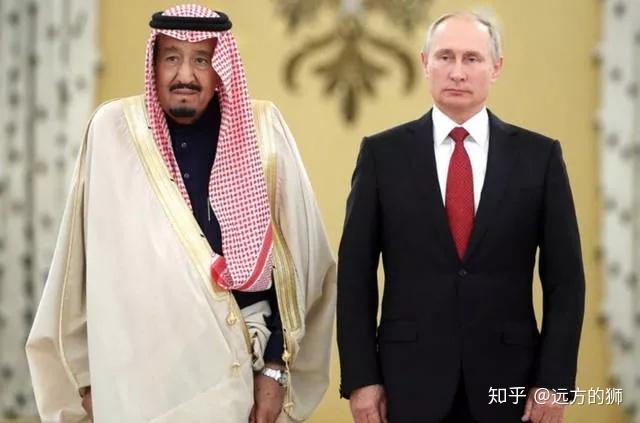 Lion commentary : Putin has just taken over the territory of the Kurdish armed forces, and Saudi Arabia has offered another tens of billions of large orders. It needs Moscow to help stabilize the situation. Russia is proud to start to harvest investment in the Middle East. 3. In the U.S. Democratic Party's impeachment investigation against Trump, the whistleblower at the core may not appear in court to testify, and the Democrats are worried about the person's safety. Lion Review: The White House announced that it would not cooperate with the Democratic-controlled House of Representatives, saying that the House's impeachment investigation is illegal and unconstitutional. Trump has repeatedly asked to disclose the identity of the whistleblower.
Finance Economics
1. A report issued by a London-based brand finance company last week stated that 2018 From year to 2019, China's national brand value increased by 40.4%, reaching US$19.5 trillion. Lion Comment: China's brand value benefits from the success of the most dominant and valuable brands, including Industrial and Commercial Bank of China, Huawei and Alibaba. 2. India's largest mobile payment platform Paytm raised US$2 billion from SoftBank and Ant Financial, with a valuation of US$16 billion. Lion Comment: Paytm's current electronic payment is doing well, but the mall business is not doing well, and Amazon and Flipkart are far behind. On 3.13, the Iranian National Petroleum Corporation stated that the country has surveyed a natural gas field in Fars Province, north of the Persian Gulf, with about 19 trillion cubic feet of natural gas, which will bring Iran 40 billion U.S. dollars Income. Lion Comment: After Iran announced the discovery of new oil fields, the prices of New York crude oil and Brent crude oil futures both plummeted. The latter approached the $60 mark, and the United States was unable to truly restrict Iranian oil exports. Follow the lions far away and learn about the world.
Science Technology
1. Ye Peijian, chief scientist of space science and deep space exploration, China Academy of Space Technology, said that China will The Mars probe will be launched next year. Lion Comment: China's first Mars exploration mission will include three steps: first, global observation of the entire Mars; second, landing on Mars; and third rover to be launched on Mars Inspection survey. On 2.14, TSMC set a new high in market value and surpassed Intel to become the world's most valuable chip company, amounting to RMB 1742.2 billion. Lion Review: TSMC's 6-nanometer process technology will enter trial production in 2020. Due to strong demand for the 7-nanometer process driven by Huawei, Apple, and Supermicro, TSMC's fourth quarter revenue will once again hit a record high . 3. In Germany's new safety rules manual, Huawei is not outside the ranks of the country's 5G mobile network equipment suppliers, which means that Huawei can enter the German 5G equipment market. Lion Comment: Huawei has won more than 60 5G commercial contracts worldwide, and most of them are from Europe. After Huawei has undergone multiple inspections from all walks of life, the trust of all countries in Huawei is also Deepening.
Army Wu
1. The 7th World Military Games will open on October 18 in Wuhan, China. Among the more than 300 Russian teams, there are 8 Olympic champions and 62 world champions. Lion Review: Russian soldiers have always performed impressively in the Military Games and other military individual World Championships, and have occupied the top spot on the gold medal list more than once. On 2.14, Syrian government forces entered Anisa, a Kurdish-controlled area in northern Syria, and was welcomed by local residents. Tel Abuyad near Anisa has been occupied by Turkey. Lion Comment: Turkey's reason for marching into Syria is to combat terrorist organizations. Now the situation has changed and it is necessary to engage with Syrian government forces. This is an invasion of another country. Turkey can only negotiate with Russia and Iran to deal with the aftermath. 3. China's military UAV exports in recent years have accounted for 85% of the international market. The Iraqi Air Force revealed that the Chinese Rainbow 4 UAV purchased by the Iraqi Air Force has achieved a success rate close to that of 260 attacks on IS targets. 100%. Lion Comment: The U.S. military has purchased and used 600 DJI quadcopters, and will continue to order 200 units. The United States relaxes export restrictions on military drones, and it is still difficult to match China.
High New Excellent Technology
Following ZTE and Huawei After DJI, another group of outstanding domestic technology companies were included in the control list by the United States in October 2019, including Hikvision, Dahua Technology, iFLYTEK, Yitu, Megvii, SenseTime, and Yuncong. Huawei founder Ren Zhengfei once said to He Tingbo, the head of HiSilicon: I will give you 400 million U.S. dollars a year in research and development expenses and 20,000 people. We must stand up and appropriately reduce our dependence on the United States. The chip is temporarily useless, and we still have to continue to do it. This is the company's strategic banner and cannot be thrown away. Now it seems that it is Ren Zhengfei's vision and persistence that avoided the impact of the United States and that Huawei can move forward against the wind.
Lion Want With Pen
From "Fortune" According to the list of Fortune 500 companies released every year, there are not many large German companies. In this year's Fortune 500 list, German companies account for only 29. Both China and the United States have more than 120 companies on the list, Japan has 52; France, whose economic aggregate lags behind Germany, has 31 on the list. Most of the best performing companies in Germany are the "hidden champions" of small and medium-sized enterprises. The so-called "hidden champions" are the top three companies in the world or the first place in the continent, and they are the market leaders. SMEs whose annual revenue is less than 5 billion euros and are not well known by the public. Although "invisible", these companies are not inferior to giants such as Volkswagen, Siemens, BMW, and Mercedes-Benz in terms of technological innovation, product quality, and export trade. In 2018, there were about 2,700 "hidden champions" in the world, and about half of them were German SMEs. These small and medium-sized enterprises provide 70% of the employment in Germany, create 40% of GDP, and also account for 70%-90% of the market share of small and medium-sized enterprises in the world market. The "hidden champions" invest 15%-20% of their income in patent research and development to consolidate their leading position in the subdivision field. They are often cautious about capital, compared to corporate listing and financing , Expand the scale, they pay more attention to the sustainable development of the enterprise. Follow the lions far away and learn about the world.
Article Url:https://www.liaochihuo.com/info/610887.html
Label group:[Trump] [the situation in the Middle East] [Kurdistan Workers' Party Armed Forces]