Dairy products are an industry that is homogenized and serious. Company A and Company B's milk sources may come from the same pasture, or the same cow, and the processing equipment may also come from Europe. Therefore, the two companies' products of the same category are basically the same in terms of quality and taste. The main reason is that the appearance of the packaging is different.
Based on this, it is necessary to guide consumers to subscribe by name through brand promotion. This is also the main reason why the dairy giants spare no effort in sponsoring sports events and naming variety shows. However, the number of influential sports events in the world is limited after all, and the competition for such scarce resources has been quite fierce.
Seeing its rivals lock in the sponsorship of the Summer and Winter Olympics, Mengniu is anxious in his eyes, but there are some things that cannot be controlled by individuals.
Everyone knows how important 2018 is to Mengniu and Lu Minfang, Unlike his predecessor, who has passed by, Lu Minfang has dreams of taking over, and there is no reason to live up to the trust and cultivation of COFCO in him.
Therefore, at the dealer meeting four days ago, he shouted out: In a situation where opportunities and challenges coexist, Mengniu must " win"! At the same time, he is trying his best to arouse the Mengniu people's dream of being a champion. They can no longer be the second child. They must regain the wolf culture and set off for the championship with the belief that they must win.
He even emphasized: "If you don't win, you will die. There is a cliff behind the second place."
In fact, when Lu Minfang just took office for four months, he publicly proposed the 2020 strategy when he visited the first-line market, that is, by 2020, Mengniu will realize The ambitious goal of 100 billion sales. You can also say that this is competing with Big Brother, or it can be understood that this is Lu Min's own way of walking his own way.
Before and after the publication of this year's interim report, Lu Minfang put forward the goal of double 100 billion in 2020, that is, Mengniu's sales and market value will reach 100 billion by 2020! It is worth mentioning that as of December 19, Mengniu's market value has increased from more than 50 billion at the beginning of the year to 85 billion.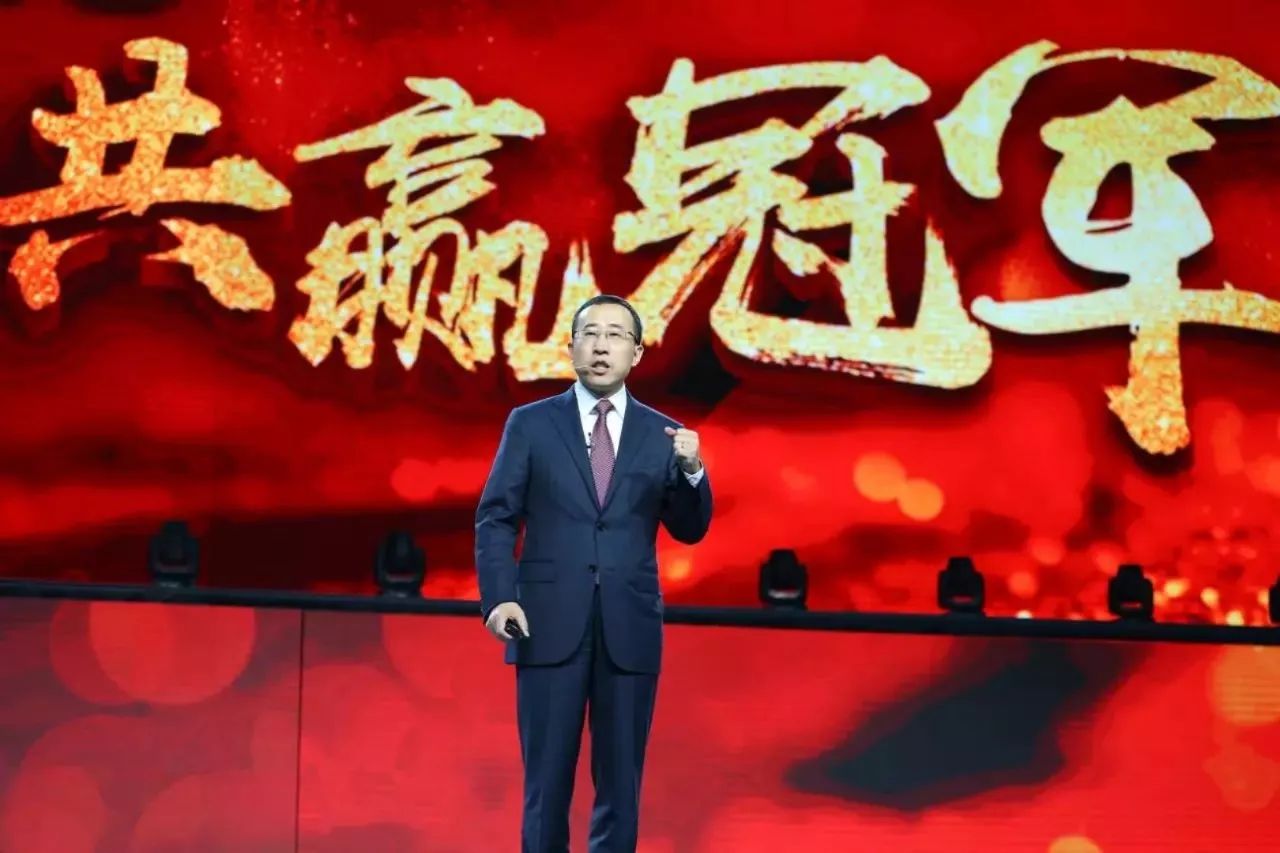 Perhaps it has learned from Mengniu's past experience and lessons of relying on mergers and acquisitions to achieve growth. Since taking office, he has not mentioned large foreign acquisitions, but has strived to achieve organic, healthy and sustainable development through internal reforms, resource integration between Mengniu departments, and channel model innovation.

There are only four years left in 2020. If Mengniu wants to achieve sales of 100 billion yuan, it means that its performance will double in four years (revenue of 53.8 billion in 2016). Even though the situation of China's dairy industry has improved since the second half of this year, there is still a lack of obvious growth signals at the consumption level. Therefore, Mengniu must do something at the marketing level and make more efforts than Big Brother.

The discovery of "Shi Wu", the first new dairy industry media, entered "Mengniu, Russia World Cup" in Baidu pictures, and very few pictures came out, which also means that Mengniu It is also just recently that a strategic cooperation with the World Cup has been reached. Therefore, before the event starts, it is necessary to make full use of its power and do a good job in overall planning and marketing communication.

Finally, let's talk about it. What kind of stuff is Mengniu's official sponsor of the World Cup?

At present, FIFA's development of World Cup sponsors is mainly divided into a three-level sponsorship system, each level has different sponsorship thresholds and permissions.

First level Don't be

FIFA Partners (FIFA Partners) strong>, they have the right to use FIFA and all its competition trademarks, etc., to promote all aspects at any time, any place, and participate in many FIFA football development projects. The partner has the most authority and the highest price. In the 2014 World Cup, FIFA received US$730 million in sponsorship from six major partners. According to Bloomberg, the sponsorship fee for a World Cup cycle partner is at the level of US$150 million. Currently, FIFA has 7 major partners. Wanda Group, which signed a 15-year long-term contract with FIFA in March 2016, belongs to this level. In addition, there are Adidas, Coca-Cola, and Gazprom. , Hyundai-Kia, VISA, Qatar Airways. There is still a vacancy left for sponsors at this level.

Level 2 Don't be

FIFA World Cup Global Official Sponsor

(FIFA World Cup Sponsors), it can also be promoted globally, but the usage rights are limited to the relevant trademarks of the current FIFA World Cup and Confederations Cup. According to the 2014 World Cup, the eight official sponsors are 550 million U.S. dollars, each of which is 68 million U.S. dollars. There are currently 5 sponsors for the 2018 World Cup, namely Budweiser, McDonald's, Hisense, vivo and Mengniu. There is also a vacancy.

The third level is a total of 20

regional sponsors

(Regional Supporters), Sponsors at this level will no longer be classified according to the host country, but according to the five regions of Europe, Central and North America, South America, Africa/Middle East and Asia, with a maximum of 4 in each region. In July 2016, Alpha Bank of Russia became the first regional sponsor of the World Cup in Russia. The price of this level of sponsor is 20 million US dollars. Return to Sohu to see more

Article Url:https://www.liaochihuo.com/info/610842.html

Label group:[Mengniu] [Football] [World Cup] [2018 Russia World Cup] [World Cup Champion]