Original title: Musk, a man who drives the market: As soon as the financial report comes out, the market value soars by 84 billion! "Chinese apprentices" have turned over the source: Gelonghui
Author: Brother Dashi, Ruoran
Source: Entrepreneurship
"Knock on the S&P 500 door, and Musk will officially become the man driving the market."
Beijing time today (July 23) early morning, pure electric vehicle manufacturer Tesla released its second quarter financial statements. According to the financial report, its net profit in the second quarter was US$129 million, and it has been profitable for four consecutive quarters.
This means that Tesla is eligible to join the world's famous S&P 500 stock index.
In the early morning of July 23, the Wall Street Journal published an article titled "Tesla Knocked on the S&P 500 Door", and used a "Bull Horn-like Tes "Pull car logo" as the cover image.

Affected by many positive factors, Tesla's stock price directly after the US stock market on Wednesday Pulled to a high of $1715.08, an increase of 7.71%.
Actually, after the second quarter earnings report was released, Tesla's market value soared by US$12.25 billion after the market, or 84.16 billion yuan.
According to a 20.8% shareholding ratio, Tesla CEO Elon Musk's net worth has risen by 2.5 billion US dollars overnight, or approximately RMB 17.5 billion.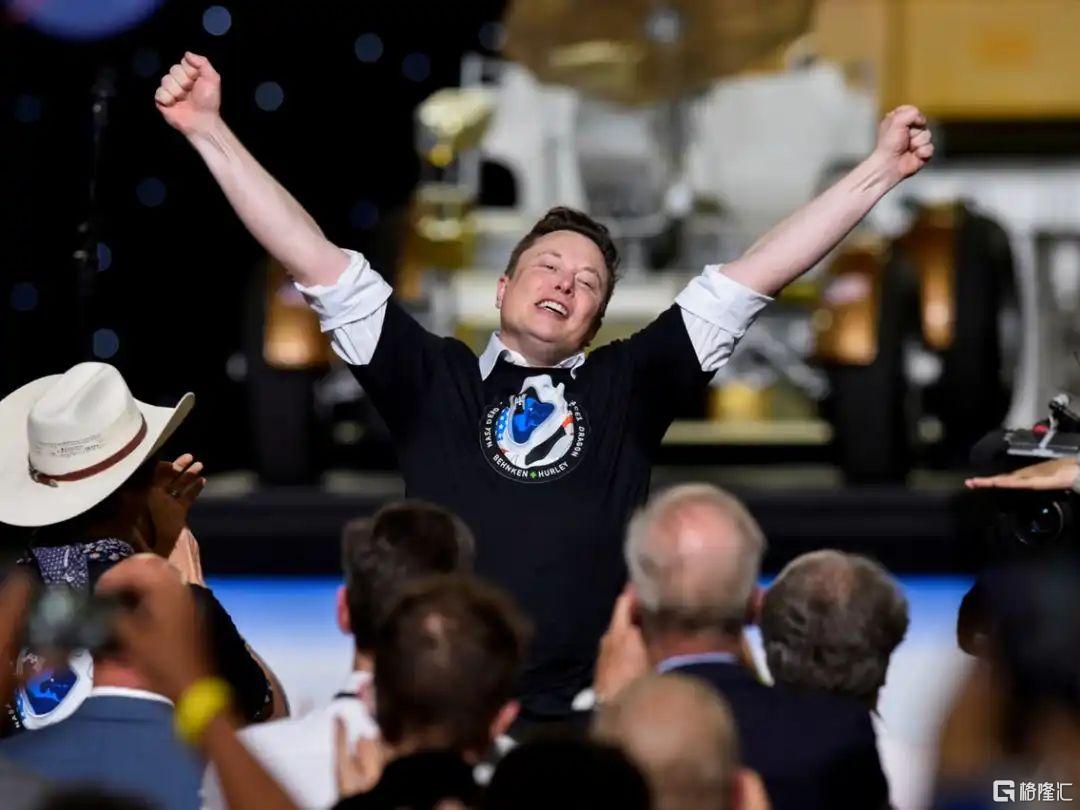 Tesla CEO Elon Musk (Source: businessinsider) p>
Not long ago, Meituan founder Wang Xing: "The best business plan does not make me entangled with any number, no matter how big it is, it will let me I feel like I'm on a whaling ship in a stormy sea."
For Musk, maybe now it's just making some money on the earth so that he can Just go to Mars.

"Wall Street Butcher" is online
Tesla's Q2 profit against the trend
For four consecutive quarters of profitability, Tesla, which has been bullish all the way, finally opened The "door" of the S&P 500.
According to Tesla's fiscal 2020 second quarter financial report released early this morning, Tesla achieved revenue in Q2 under the US General Accounting Principles (GAAP) 6.036 billion U.S. dollars, down 5% year-on-year, far higher than the expected revenue of 5.4 billion U.S. dollars.
Let's first pay attention to sales. Due to the epidemic, the global auto market is in a rebound stage. From the perspective of sales data, Tesla Q2 delivered 90,000 vehicles worldwide, of which 31,000 were delivered from China.
This shows that the Chinese contribute 1/3 of Tesla's sales.
Q2 produced 82,272 vehicles, a decrease of 20% month-on-month and 5% year-on-year;
Q2 delivered 90891 Vehicles, up 3% month-on-month and down 5% year-on-year;

Chinese people sweep crazy With the help of goods, Tesla's net profit in the second quarter was US$129 million, of which the net profit attributable to common shareholders (GAAP) was US$104 million, and the diluted earnings per share was US$0.5; Tesla was still losing money in the same period last year. , Reaching 408 million US dollars, a loss of 2.31 US dollars per share.
This performance far exceeded Wall Street analysts' previous expectations. Wall Street estimated a loss of US$0.14 per share for Tesla, while Estimize's forecast is US$0.19 per share.
Of course, in addition to revenue and net profit, other important figures in Tesla's financial report are also very interesting:
Automotive business revenue was US$5.179 billion, up 1% month-on-month and down 4% year-on-year;
Free cash flow was US$418 million, up year-on-year 12%;
Gross profit is US$1.267 billion, an increase of 3% month-on-month and 38% year-on-year;
The ratio of cash and cash equivalents increased by 535 million U.S. dollars to 8.6 billion U.S. dollars.
Tesla attributed the increase in profit to the temporary reduction in employee compensation costs, and the continuous increase in regulatory credit income and deferred income by approximately 48 million US dollars-with the entire Autonomous driving (FSD) functions are closely related.
Unexpected results directly boosted Tesla's stock price and Musk's net worth.
According to Forbes data, as of the close of US stocks on Tuesday, Musk's net worth is 71.6 billion U.S. dollars, plus Wednesday's asset appreciation, his net worth will reach 75 billion U.S. dollars.
Referring to the latest data on the Forbes Rich List, Musk surpassed Ambani, the richest man in Asia, to become the fifth richest man in the world. Second only to Amazon founder Jeff Bezos, luxury giant Louis Vuitton head Bernard Arnault, Microsoft co-founder Bill Gates and Facebook founder Mark Zuckerberg.
In addition to making money, Tesla has been thinking about how to improve the efficiency of manufacturing.
Tesla Motors Business Director Jerome Gillan said, "Our focus is on improving the efficiency of capital expenditures. In this regard, we have invested a lot of Work hard. As you can see, in the past three years, we can spend less money and build new factories at a faster rate."
In fact, Whether it is the Shanghai factory or the German factory under construction, Musk is promoting his "Alien Dreadnought (Alien Dreadnought) concept-even, letting machines produce machines.
In the earnings call, Tesla's vice president of technology Drew Bagrino said, "It's not just about automation, but a fundamental reduction in the number of production processes, steps, and complexity. . This involves integrated design and production, throughout the entire production process, from raw materials entering the factory to the delivery of vehicles. "
At the end of the earnings call conference, Musk also released a positive statement, sayingTesla's Shanghai plant is expected to localize 80% of its components by the end of this year. This also means-this year's domestic Tesla price cut is a foregone conclusion.
So, there is almost no suspense about the domestic Tesla's big sales, and it's only a matter of time before its stock price rises.

"Ms. Ma" is walking with the big plate
< p cms-style="strong-Bold font-L">"Chinese apprentices" follow to make money
For Tesla, keep it in the second quarter Profitability is a key indicator. This means that after four consecutive quarters of profitability, Tesla has obtained the qualification to join the S&P 500 index.
Once Tesla is listed in the S&P 500 index, funds that manage trillions of dollars and track the S&P 500 index will be "forced" to buy Tes Pull the stock. According to Tesla's current gains, the US stock market will also be further pulled up.
In fact, stockholders can no longer restrain themselves from buying Tesla shares. According to the analysis website Robintrack, in their investment app alone, nearly 50,000 investors bought Tesla shares.

All Tesla models are on sale (Source: Tesla)
"They probably hope that before Tesla is officially included in the S&P 500 Index, they will be strong first to seize the opportunity of skyrocketing in the future."
Bloomberg analysts were even more optimistic in a report released on Tuesday, "The committee of the Standard & Poor's 500 Index must include this electric car manufacturer exceptionally anyway."
The reason is that the recent performance of the S&P 500 index is not satisfactory. So far it has fallen by about 1%, while the Nasdaq index has risen by about 17%. The reason for this situation, to a certain extent, is that there is no such thing as a pull of high-rise stocks such as Tesla and Zoom.
In the past year, Tesla's stock price has soared 500%.
According to the closing price on July 23, Tesla's current market capitalization is 295.1 billion U.S. dollars, making it the 13th largest company in the United States by market capitalization, surpassing the current market value of the index. 95% of constituent stocks. Research firm Baird even pointed out that this will be the company with the highest market capitalization ever since it joined the S&P 500 Index.

Tesla Model X and Model S (Source: electrek)
Although, this does not mean that Tesla is in the grip of the standard 500 index, but the influence of "Mr. Ma" is enough to drive the trend of the market. Even the domestic A-share auto sector and related auto industry chain suppliers also followed suit.
Look at the data directly. Driven by Tesla's share price, the U.S. stock auto parts sector rose 1.09%, and the auto sector rose 1.18%. The share price of Weilai has risen from a minimum of $1.19 during the year to $12.38 on the 23rd, and the stock price is as high as nearly $15, almost up. 12 times.
And the crazy gold attracting of these two predecessors will undoubtedly bring confidence to the successful IPO of Ideal Auto.
In early July, the ideal car founded by Li Xiang, the founder of Autohome, submitted an IPO prospectus on Nasdaq. Recently, it has been reported that the scale of its fundraising is about 500 to 1 billion US dollars. It is very likely to become the largest IPO fundraiser among all Chinese companies listed in the United States from 2020 to the present.
Looking at the Hong Kong stock market again, as of 2 pm on the 23rd, the automobile sector as a whole rose 1.2%, of which Great Wall Motor the highest increase, reaching 5%, BYD followed by 4%.
A-share market, power battery giant Ningde Times rose more than 2%, and the market value is approaching 470 billion. After Tesla announced its cooperation with CATL in February, its stock price has risen all the way, nearly 5 The monthly increase was as high as 57%, and the market value rose by more than 170 billion, almost 2.3 Great Wall Motors and 21 Jiangling MotorsJiangling MotorsJiangling Motors span>.
In today's automotive industry, money never sleeps.

Three "value-added" tools
Tesla rushes to trillions of dollars Market value
"Tesla is the company closest to Apple. "
As early as 2017, Ideal Auto CEO Li Xiang predicted on Snowball: "Tesla's market value could reach 100 billion U.S. dollars in 2020. The highest to see 200 billion US dollars. "
But he may not have expected that Tesla will reach this goal in just over half of 2020. On July 20, Tesla once again broke through 300 billion. The high point of the dollar's ​​market value.
Jia Xinguang, executive director of the China Automobile Dealers Association, said in an interview with Ran Caijing: "Tesla's stock market is not very similar to the domestic market. Similarly, it uses the concept of US stocks-high potential. For example, the high market value of high-tech companies such as Apple and Amazon mainly depends on their potential. "
He also mentioned that the view of many Tesla stock holders is that Musk is the next Jobs and Tesla can rise to 1 trillion The market value of the US dollar. In fact, Tesla does have three major "value-added" tools:
One, always late, but there are always surprises Autonomous driving.
At the earnings call, Musk said that currently fully autonomous driving products (FSD) are the most important thing. Upgrade all models to full Autonomous driving products (FSD), that is, software upgrades, will be the largest asset valuation upgrade ever.
He even offered another attractive The concept: "Overnight, once the relevant regulations allow, there will be millions of vehicles with an instantaneous performance increase of five times. "
It's undeniable that Tesla's autopilot function is indeed leading. The electronic and electrical architecture is built by itself, the chip is built by itself, the algorithm is written by itself, and the data is also a million-level special Contributed by Sla car owners. In the latest domestic OTA upgrade in June, the function of "recognizing traffic lights" was updated.
After this update, special Sla can recognize more objects on the road, such as traffic lights, lane direction signs, stop lines, bicycle signs, and other objects (such as trash cans, etc.) that appear on the roadside.
In the United States, Tesla can also respond to stop and start based on changes in signal lights. However, it is currently unable to achieve automatic start and stop in China, and needs to wait for subsequent updates.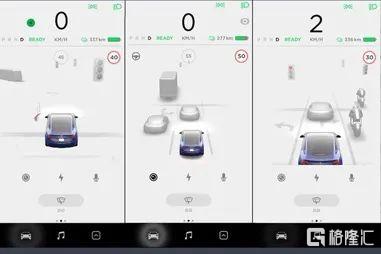 In March, consulting company NaviganThe annual autonomous driving rankings released by t Research evaluated the strategies and execution of 18 companies developing autonomous driving technologies. In the ranking, Tesla ranked last.
The author of the report, Abersamid, said that Tesla will not reach the level 5 level soon, nor will it be as touted by Musk. Reach level 5 on existing cars. "This is nonsense. He needs to shut up until he can hand over something."
At the World Artificial Intelligence Conference earlier this month, Musk told the audience "I am still confident that we will complete the functions or basic functions of level 5 autonomous driving this year," he also said, "I think that for level 5 autonomous driving, the basic challenges no longer exist."
There are still 161 days before the end of 2020. We might as well wait and see.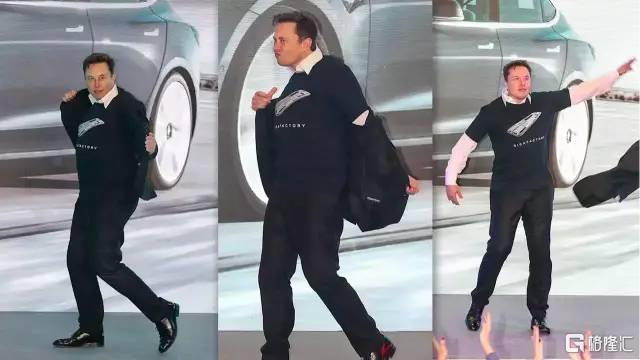 Musk dances when the domestic Tesla is delivered
Second, give the battery that is suspenseful and wants to lower the price.
Making concepts and creating suspense are already Musk's usual tactics.
In the financial report meeting, Musk said, "What bothers us now is that Tesla's price is not close enough to the people and needs to continue to reduce prices. We believe that special Sla only needs meager profits to maximize sales growth and lower the price of vehicles."
In the Chinese market, consumers have reduced prices for Tesla. The enthusiasm is unprecedentedly high. Even the "all things can be fight" Pinduoduo, can't stand it anymore. The decision was made to subsidize consumers out of their own pockets and took out a group buying activity with a group price of 251800 per 10,000 people, which was 40,000 yuan cheaper than the official guide price.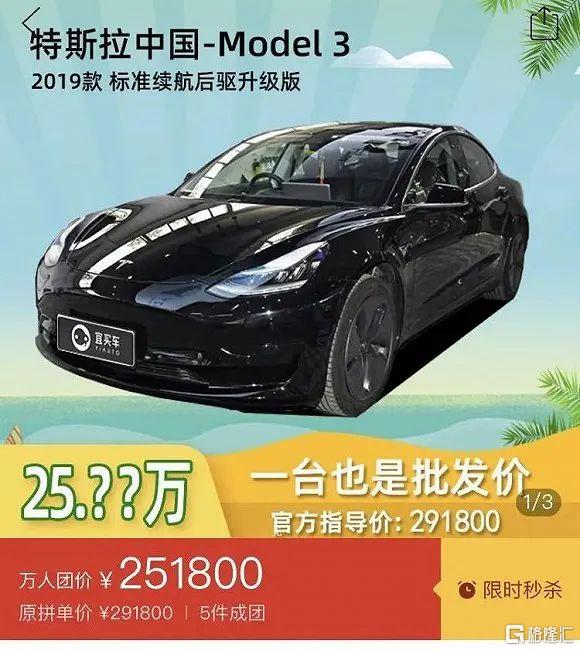 Tesla Model 3 on Pinduoduo
At present, in the manufacturing cost of new energy vehicles, power batteries account for the highest proportion, reaching about 38%, motor + electronic control accounted for 12%, and the three-electric system composed of them accounts for 50% of the cost.
For Tesla, the biggest headache right now is not controlling the lifeline of the battery in his own hands. At present, LG Chem mainly provides batteries for Tesla. Prior to this, Tesla also cooperated with the domestic supplier Ningde Times, using the lithium iron phosphate battery provided by the latter, which has a great advantage in cost.
In addition to adopting a lower-cost battery supply, Tesla has also been planning self-developed batteries.
Battery Day, which was originally held in April, was repeatedly postponed due to the epidemic, but Musk later changed it directly to September this year.
The power battery of a pure electric vehicle is mainly divided into batteries, modules and battery packs (modules are composed of batteries, and battery packs are composed of modules) Three major parts. According to the news continuously disclosed by foreign media, Tesla has made radical improvements to the above three major parts in the self-developed battery project.
However, the final product shape and parameters of this "super battery" have always been a mystery. Therefore, Musk is also constantly selling: "We expect to expand the solar energy business, as well as the Ningde era. , LG, etc., let's talk about this in detail on Battery Day."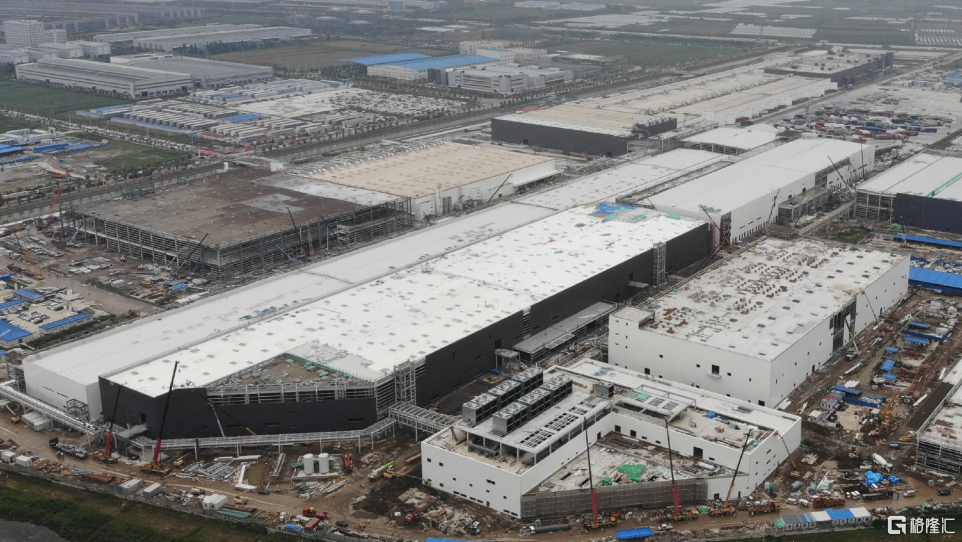 Domestic Tesla factory (Source: Tesla)
Third, new gimmicks that go to heaven and earth, full of tricks.
In addition to Tesla, Elon Musk also has a private aerospace company, Space X, and a tunneling company called The Boring Company, which translates to "boring company" in Chinese.
With these two companies alone, Tesla has gained a lot of enthusiasm.
Some time ago, Space X The manned rocket was launched. On the way to the launch site, the two astronauts took a white Tesla Model X with NASA logo.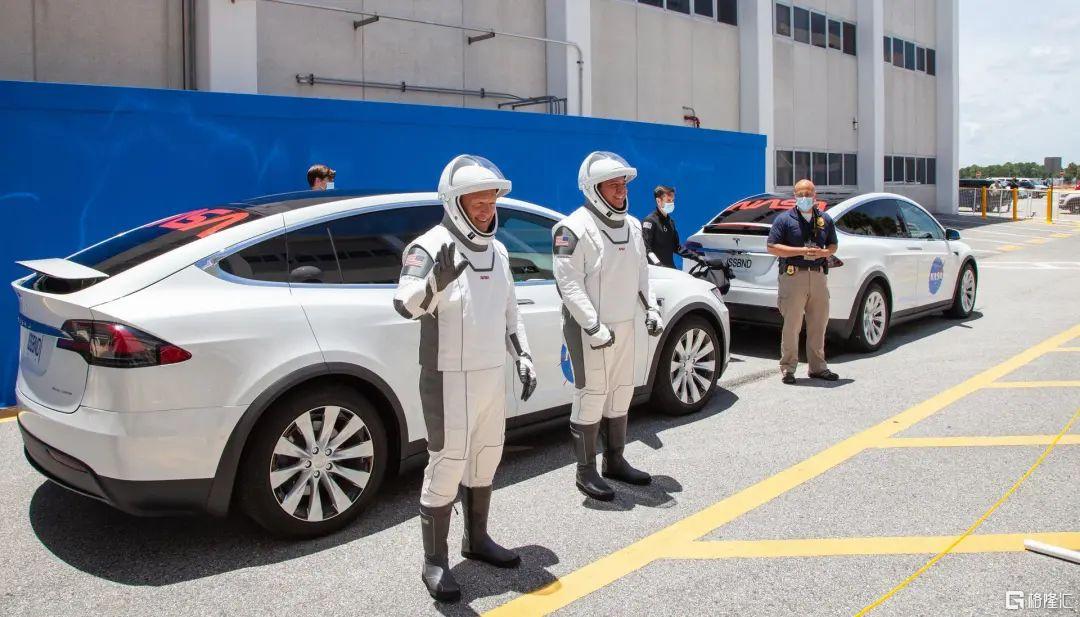 The Tesla that the two astronauts took when they went to the launch site (Source: Internet)
In 2018, when Space X's heavy Falcon rocket was launched, Musk also installed his Tesla Roadster sports car into the rocket, and it is still floating in space.
Just a few days ago, Musk confirmed when interacting with Twitter netizens that the electric pickup Cybertruck will be upgraded before mass production and will use brand-new body materials. He said that this new metal is likely to be A new type of stainless steel alloy that will also be used in future SpaceX rocket products.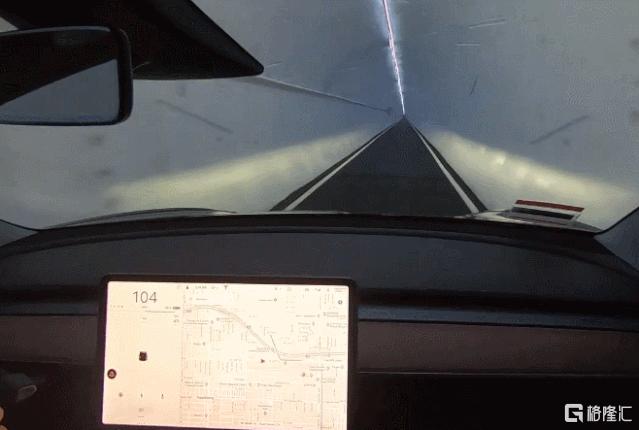 Boring's underground transportation test (source: Boring Company)
"Boring" company, the upcoming Loop underground public transportation system will use Tesla Model Three models of S, Model X and Model 3.
Loop is a pure electric, zero-emission, high-speed underground public transportation system. Passengers pass through the system compatible autonomous driving The car (AEV) passes through the main tunnel between the stations at a speed of 242 km/h, and the AEV is a Tesla model that runs autonomously in the Loop system.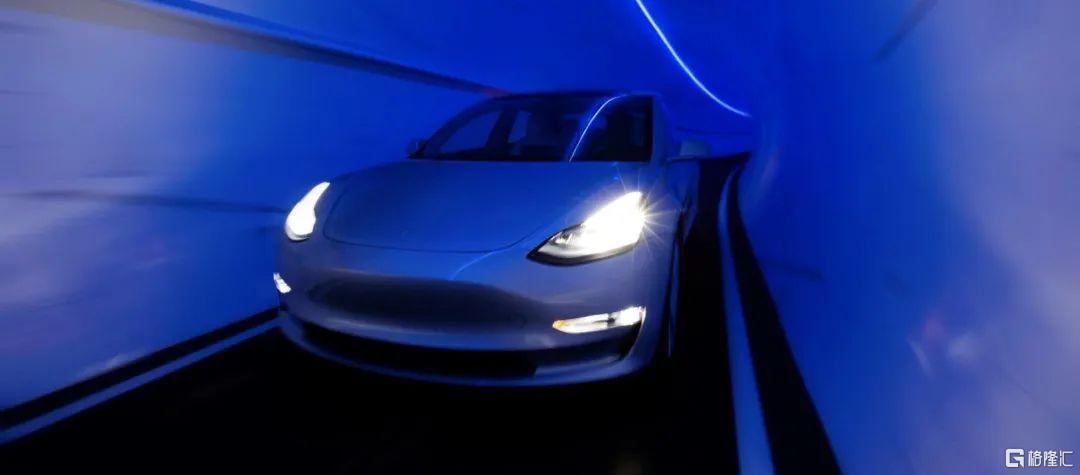 Tesla Model 3 in the tunnel (Source: Boring Company)
Going into the earth, autonomous driving, with the support of many concepts, those who have illusions and visions for future technology, even if they do not buy a Tesla, will willingly buy Tesla stocks.
Write at the end
Recently, the founder of Meituan Wang Xing wrote: "It's really taking away the Nokia mobile phone market. It's not the iPhone, but the Android phones that are swarmed by the iPhone. In a few years, it was all divided up. "
And these words have a deep meaning, they are just like the current era of smart cars-Tesla crossed the river by touching the stones in the front, and fledgling in the back. There are also traditional auto giants that are transforming in time.
However, it's not the time to divide the cake, but how to make the cake even better. Great.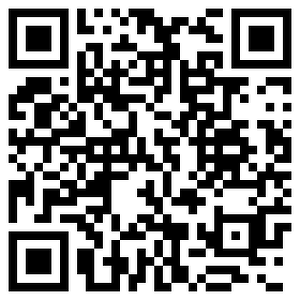 Massive information, accurate interpretation, all in Sina Finance APP
Article Url:https://www.liaochihuo.com/info/610229.html
Label group:[stock] [electric car] [Car] [Tesla] [new energy vehicles] [stock market value] [Artificial Intelligence] [battery] [self-driving car] [Tesla model 3] [Elon Musk]