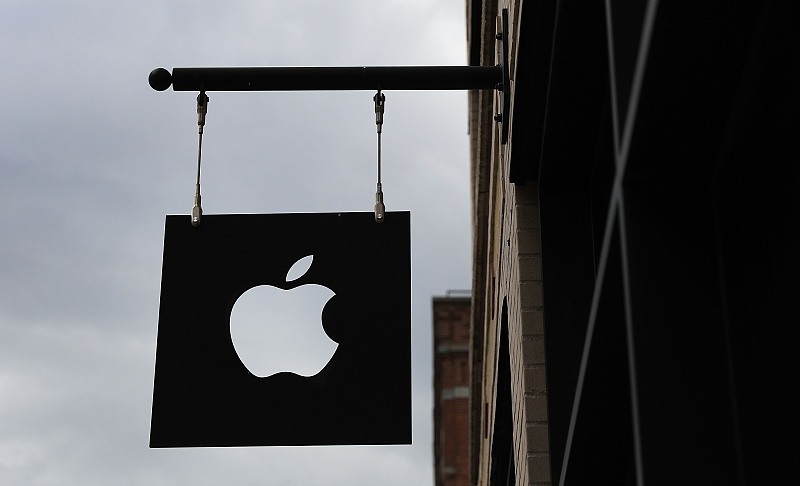 Picture source: Visual China
Apple Car? iCar? ? Project Titan?
Call it whatever you want. People's main question for Apple's automotive business has changed from "Will they build cars?" "How would they build cars?". Although Apple has relatively little official information, Apple's aggressive march into the automotive industry is relatively certain.
Why is Apple making a big foray into the automotive business?
As the first technology company with a market capitalization of one trillion, the main business driving its share price growth is mobile phones. However, the sales growth of its mobile phones has stagnated, and the growth of revenue and profits in the new fiscal quarter depends on the increase in unit prices of mobile phones. The automobile business may become the growth driver for its market value to reach 2 trillion.
Can the automotive business push Apple's market value to $2 trillion?
It took 42 years for Apple to reach $1 trillion in market value. It is also the first American technology company to reach this level. Well-known Apple analyst Ming-Chi Kuo predicts that the automotive business will become one of the three major market forces for Apple's market value of US$2 trillion.
Guo Mingchi believes that Apple's cars, augmented reality headsets and Internet service businesses are the main factors driving Apple to a new level. He positions Apple's car business to the same height as the mobile phone business represented by the iPhone, and predicts Apple's first car will be launched between 2023 and 2025. He also said that Apple's advantage over the consumer electronics industry and its competitors in the traditional automotive industry in building cars is that it can better integrate hardware, software, and services.
Considering Apple's previous repeated entanglements in building cars and developing autonomous driving, as well as its degree of secrecy regarding its own strategy and products, we are not sure that Apple will be launched, but we observe its automotive project leadership The changes and employment situation, coupled with Guo Mingchi's forecast, all show that Apple is firmly implementing its strategy to enter the automotive business.
Apple is expanding its car team
When Apple's car business started, it reportedly had more than 200 employees, and now according to Mac Rumors' latest statement , Apple plans to expand the team to more than 1,000 people. Most of the employees in Apple's car business have work experience in the automotive field. The companies they have worked for include Tesla, Ford and General Motors.
Apple also recruited senior employees from other auto giants or technology giants. The latest example is Jaime Waydo, a senior engineer at Waymo. Before joining Waymo, she worked at NASA's Jet Propulsion Laboratory (JPL). During her time at Waymo, she was mainly responsible for system engineering and determined when Waymo's self-driving test fleet may not require human safety driver supervision. In view of Jaime Waydo's senior experience and Waymo's leading position in the field of autonomous driving, she should beThe team is very helpful.
Apple has also hired many senior people from Tesla, including Tesla's former mechanical engineering manager David Nelson, former senior powertrain test engineer John Ireland, former Tesla human resources supervisor Lauren Ciminera, Senior engineer Doug Field, and former Tesla vice president Chris Porritt.
Apple also hired experts from A123 Systems, an electric vehicle power battery company, Xianqiao Tong, the creator of NVIDIA driving assistance systems, and Lech Szumilas, a German scientist specializing in self-driving cars, as well as BlackBerry At least 24 BlackBerry employees including Dan Dodge, the former leader of the automotive software department.
Does Apple build the whole car first or build the autonomous driving system?
Although there have been many spy photos and news about Apple cars, we believe that Apple will not develop and build the whole car from scratch first, but will first become the provider of future autonomous driving technology systems. The leader in. They applied for a patent called "Automatic Navigation System" in 2017, which does not need to store navigation data in the car in advance, but will use on-board sensors and processors to plan routes.
Apple's CEO Cook said in an interview with Bloomberg in June 2017: "Apple focuses on the autonomous driving system. This is a very important core technology, and it may also be the most difficult manual work performed by Apple. One of the smart projects."
In April 2017, Apple obtained a license to test autonomous vehicles in California. Soon after they used the Lexus RX450h as a prototype to transform the test car out of an Apple factory. At present, the news we have received is that Apple's autonomous driving test fleet has reached 27 vehicles. Obviously, their plans are in progress.
Apple believes that artificial intelligence is the core of future automotive technology, and they also hope to become a leader in this field. Apple's head of AI, Ruslan Salakhutdinov, mentioned in a speech on the topic of artificial intelligence that Apple is conducting a study that uses lidar to help self-driving cars identify pedestrians and riders. This research has made great progress.
Apple is developing new power batteries
In addition to developing autonomous driving technology systems, Apple has other visions. They hope to seize the car's electric power. Opportunities for transformation. According to the information we have, it is developing a new type of battery. It cooperated with a South Korean manufacturer to develop a hollow cylindrical lithium-ion battery.
The hollow structure design increases the airflow, which can take away a large amount of heat generated when the battery is in use, and improve the cooling effect. Cars using this battery can reduce the volume occupied by the cooling system, making the entire battery assembly lighter and simpler, and the cost will be lower when the technology matures.
At present, Apple has not disclosed the names of its Korean partners, but according to a European patent application, a company called Orange Power is developing hollow battery technology, and it is likely to be Apple's partner.
What path will Apple take to build the entire car?
Apple's initial idea of ​​manufacturing the entire car was to cooperate with mature car manufacturers. It was the first to have scandals with BMW and Daimler. Sources claimed that they would cooperate in the development and manufacture of iCar. However, German media Handelsblatt has reported that the negotiation was unsuccessful because the OEM did not accept Apple storing vehicle data in iCloud. Cloud, this is not conducive to data protection.
There are also rumors that Apple will acquire the British sports car manufacturer McLaren. This news is also inaccurate. McLaren CEO Mike Flewitt said in an interview with Reuters that Apple did have talks with McLaren and visited McLaren's company, but did not bid.
Another path is to build your own car, although this plan was not considered successful in Apple's previous attempts. But like Tesla, Lucid Motors, Karma, Uber and Waymo are doing similar businesses, Apple will not be willing to fall behind. Moreover, they attach great importance to the user's direct perception and interactive experience, and they will not give others the right to build cars.It only provides autonomous driving systems.
At present, Apple has plans to create a self-driving shuttle, which will provide commuting services in its own park. This kind of test method that uses a fixed route to test autonomous driving technology and gradually transitions to more complex road conditions is more common in the industry. For Apple, in addition to testing autonomous driving technology, it can also accumulate experience in automobile manufacturing.
Apple's efforts to legalize autonomous driving
This change in autonomous driving will sweep the automotive world in the future. Relevant laws will definitely need to be written, and technology giants also hope Affect the formulation of regulatory laws. In 2016, Apple's head of product integrity testing, Steve Kenner, wrote to the National Highway Traffic Safety Administration (NHTSA), which contains information on self-driving car policies and Apple's recommendations on how to best protect passengers and keep up with the pace of innovation. Suggest.
Apple spokesperson Tom Neumayr said at the time: "Apple is investing heavily in machine learning and autonomous driving systems. These technologies have many potential applications and can even affect the future of the transportation industry. Therefore, we have provided NHTSA with It is recommended that I hope to cooperate with NHTSA to help determine the best practices in the industry."
In another letter, the company called for a policy to strengthen road testing of autonomous vehicles, allowing the company to provide more data to the government , This may slow down the pace of competition for pioneers such as Google and Uber, because they are in the field of self-driving cars Started earlier. Unless Apple's confidentiality work is very, very good, they are not ahead of the public information.
Apple's other influences on the auto industry
Apple has not yet developed a mature autonomous driving system, nor has it built a complete vehicle. But at this stage it is already one of the important players in the automotive industry. Its CarPlay in-vehicle system has been widely used, with many partners in the automotive industry, reaching millions of consumers. According to Reuters, Apple is also negotiating with manufacturers of electric car charging stations, but no detailed details have been announced yet.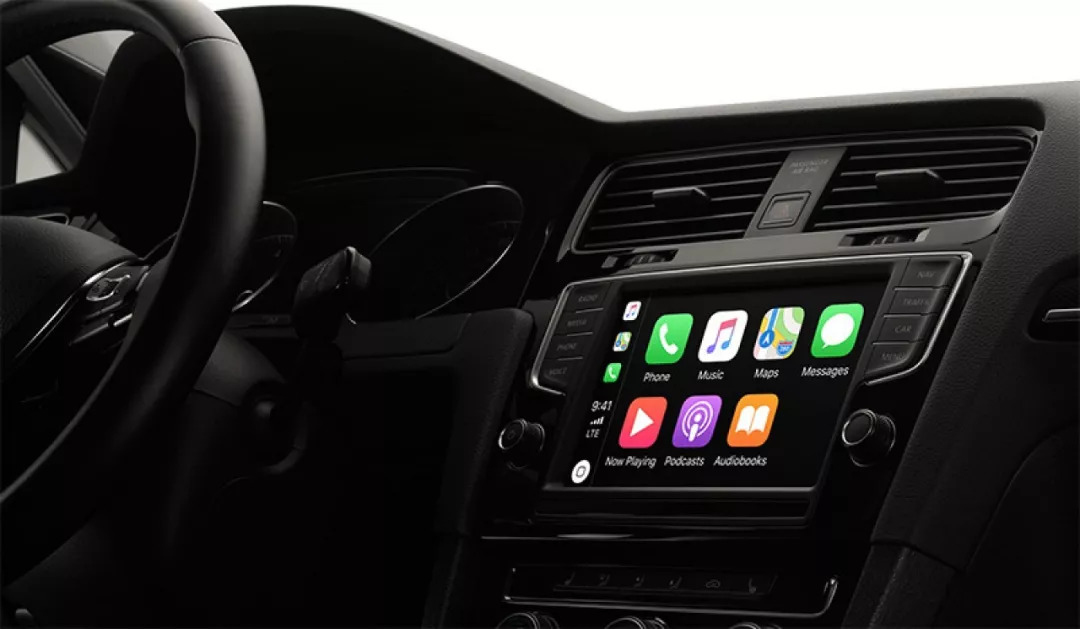 Even if Apple's plan to manufacture a complete car is not successful, its project will affect the emerging carmakers in Silicon Valley. Two veterans, Soroush Salehian and Mina Rezk, who have worked for Apple's Project Titan, founded a startup company called Aeva. Their project area is self-driving cars. Their lidar and sensors can provide a wider range of self-driving cars. , A more detailed and reliable vision.
When Apple's self-driving technology system matures, in view of the customer service and consumer awareness that CarPlay has already laid, it may be widely used in finished cars of major auto brands. This will provide a strong impetus for Apple's stock price growth.
If Guo Mingchi's prediction is correct, Apple's vehicle products will be launched before 2025. With the reputation that Apple has accumulated over the years, it will lead a wave of car replacements.
About the author: Alpha Commune compiled from digitaltrends
Editor in charge: Wei Yu
Article Url:https://www.liaochihuo.com/info/606883.html
Label group:[Car] [iphone] [Apple] [Apple market value] [self-driving car]