With the artistic transformation of life, the trend of artistic lifestyle becomes more and more obvious, and people pay more attention to personal image. Beauty makeup, styling, image design, etc. have also sprung up under such a background and developed majesticly, becoming one of the hottest industries nowadays.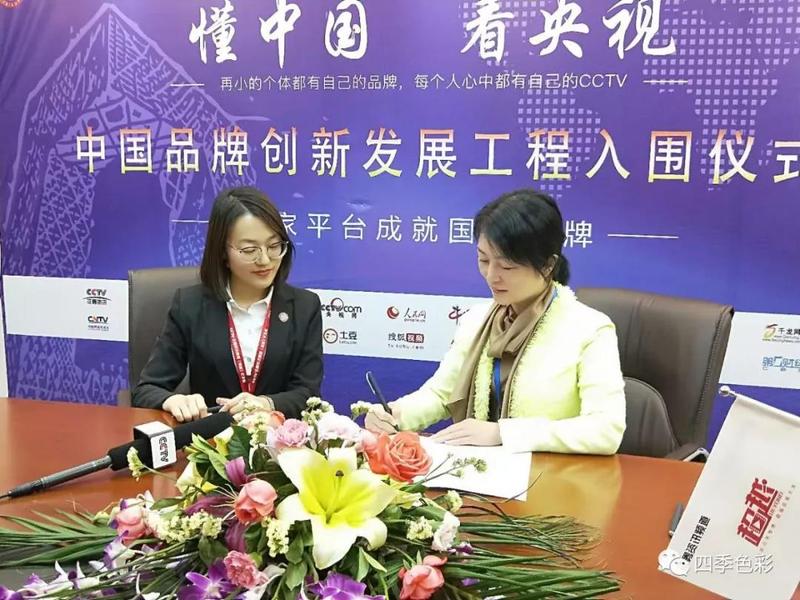 At the end of 2017, the founder of [Four Seasons Color Company] Ms. Ai Wei CCTV Securities Information Channel invited, in the "Beyond" column, shared personal brand building, "Four Seasons Color", "Color Consultant" and "Personal Image Management" and other related topics.
CCTV Securities Information Channel "Beyond" column
strong>

X Teacher Ai Wei
CCTV Securities Information Channel "Beyond "The column" aims to screen out successful entrepreneurs or people with experience in shaping corporate brands from many Chinese entrepreneurs, and to guide and promote more Chinese companies to develop their brands by sharing their entrepreneurial experience and brand building methods. .
The interview with Teacher Ivy this time is Zhu Xun, the host of CCTV**. In the program, it took only a few seconds for Teacher Ivy to see Zhu Xun's usual personal style, and he also provided Zhu Xun with some suggestions on colors, styles, etc., which made Zhu Xun amazed again and again.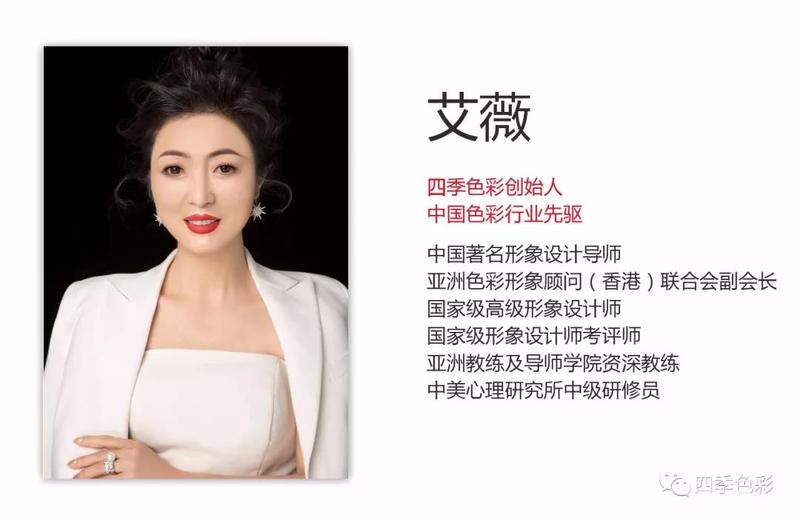 Ai Wei, founder of Four Seasons Color Image Education and Training Organization. Initiated internal training and public courses such as "tpo dressing and makeup law", "color blooms your splendid" and "women entrepreneurs dressing", and developed more than 50 kinds of "image manager general teaching materials" and image consultant practical tools. Become the establishment and leader of industry standards.
Teacher Ai Wei has been engaged in image management industry for 16 years. He is currently a pioneer of authoritative color matching in the field of "how to use your own color attributes, find the right style, and wear the right clothes". He can judge your color attributes in seconds with just a few pieces of color cloth.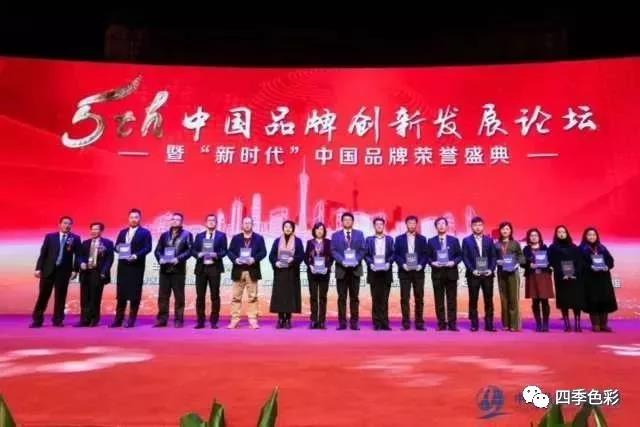 Teacher Ai Wei shines on the stage of Chinese brands
After the "Beyond" column ended, Mr. Ivy was also invited to participate in the A large-scale promotion event for national brands is co-sponsored by CCTV's "Beyond", "Navigation" and "Attitude" column groups as special media support [The Fifth China Brand Innovation and Development Forum and "New Era" Chinese Brand Honor Ceremony]
[The Fifth China Brand Innovation Development Forum and the "New Era" Chinese Brand Honor Ceremony] In 2017, the companies selected for the Chinese brand innovation development project were also selected Further selection.
Teacher Ai Wei led [Four Seasons Color Company] to be shortlisted for outstanding brand enterprises.

-Teacher Ivy's industry experience-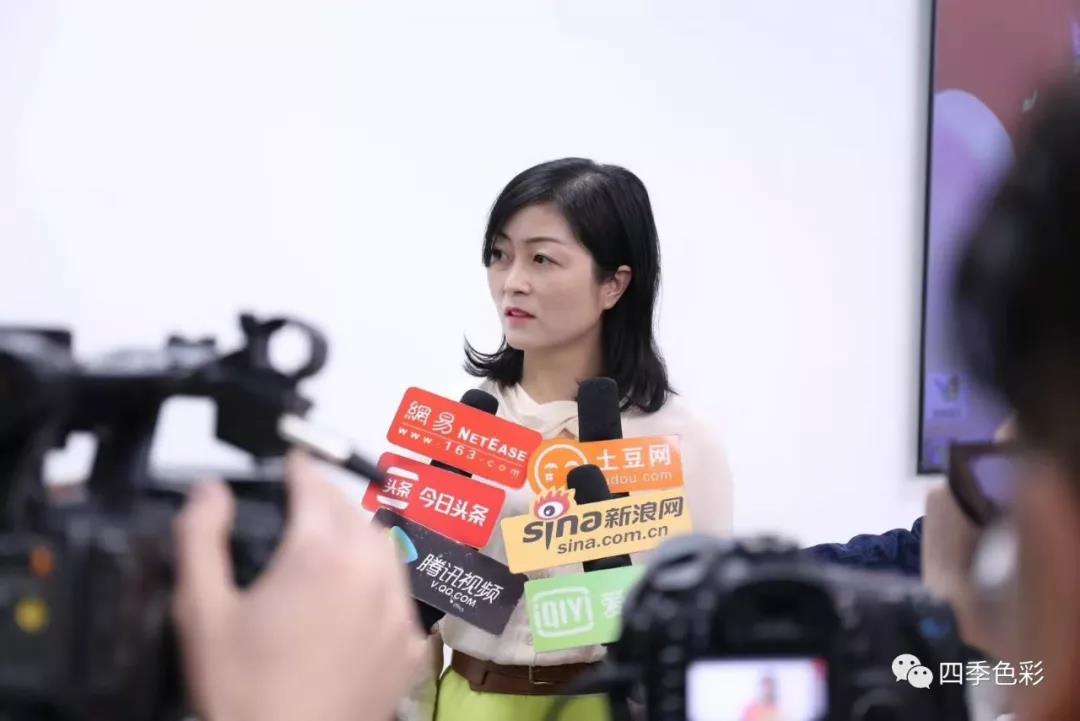 "Four Seasons Color" theory entered China in 1998 and Ivy in 2002 Entering the color consultant industry, it can be said that she has witnessed the germination and development of this industry. Why be a color consultant? Her answer is "because of the love, because of the sense of mission, and hope that the energy of my love will also make others better". The happiness of using color to put a moment into color cloth is what color consultants makeThe irreplaceable golden light pursued. And for this second's brilliance, it is the beauty found in others that pushes her to experience pain, think and create, and pull the past and the future to the same culmination of personal value.
At the beginning of her career, the introverted personality has always been the shortcoming of Teacher Ivy. She understands that she must carry out self-promotion, otherwise others will never know about this industry. , Even if it is known, it cannot become a rigid demand. She decided to further improve her speech ability, the way is to stand on the "stage". Therefore, from 2002 to 2003, she arranged for herself no less than 500 lectures, which means that on average, she has to give 1.5 lectures a day. She treats her dialogue with everyone she meets as a formal speech. She stands upright, writes on the blackboard, enthusiastically faces the people around her, and constantly exercises her "speaking" ability.
In the 16 years since the establishment of [Four Seasons Color Company], the number of VIPs has accumulated to more than 50,000. There are hundreds of well-known companies such as Sony, Midea, Industrial and Commercial Bank of China, China Construction Bank, Chicony Plaza, New World Department Store, Shenlong Motors, etc. are all loyal customers of Mr. Ivy. Among them, there are also well-known TV station hosts and radio anchors. For example, the popular host of Hubei Economics Television and laughter has also done image management in her. Teacher Ivy has also become a hot trend master nowadays. TV hosts and radio DJs are her guests. A few private suggestions are enough to give you a new look.

From the early stage of research and development, the training and teaching system of Four Seasons has been positioned for every ordinary person who loves beauty to solve the daily image problem of every day, which is different from the stage image Image training with specific shapes; there is a sentence in the system that can accurately describe: find the right color for you, and show your style! Four Seasons Color firmly believes that everyone is beautiful, we do not need to imitate, do not need heavy makeup, do not need to blindly follow the trend; everyone can change their own image, change their life, change their own work, and change their own life through learning .
Article Url:https://www.liaochihuo.com/info/599294.html
Label group:[CCTV]