Chrysanthemum, dispersing wind and heat, clearing liver and improving eyesight, detoxification and anti-inflammatory. The planting and cultivation of chrysanthemum has a history of more than 2500 years in China. In addition to viewing, the Chinese also use chrysanthemum as medicine and tea. Different geographical landscapes breed different varieties of chrysanthemums. In Xiushui County of Jiangxi Province, because it is located at the junction of Hunan, Hubei, and Jiangxi provinces, far from large and medium cities, the air is fresh and the soil is rich in light rare earths, so every family grows chrysanthemums. The natural environment and ecological planting make the Lushan Golden Chrysanthemum a special product that can be as famous as Hangbai Chrysanthemum, Gong Chrysanthemum and other local famous Chrysanthemums.
Recently, Jiujiang Juzhiyun Agricultural Development Co., Ltd. was selected for the "Oriental Concern" program of the securities information channel. Wang Xiaoqin, the representative chairman of the innovative enterprise, participated in the program interview. The host Shui Fangjie and his team came to the Juzhiyun headquarters for shooting in Jiujiang Recording.
Wang Xiaoqin said: "Fashion is also healthy, and golden chrysanthemum is more natural." Centuries of generations of cultivation and careful breeding, coupled with the unique geographical environment and natural conditions for the perennial growth of Lushan Jinju—the chrysanthemum base is surrounded by high mountains, towering old trees, and green lush; the soil is loose and fertile, and it is sand rich in humus. The value is acid soil; Tianjian clear stream flows slowly; the air is fresh, moist and sweet, with high negative oxygen ions, and the temperature is significantly lower than that of the plains. As a result, Lushan Golden Chrysanthemum has the unique and excellent quality of excellent color, fragrance, taste, shape and quality.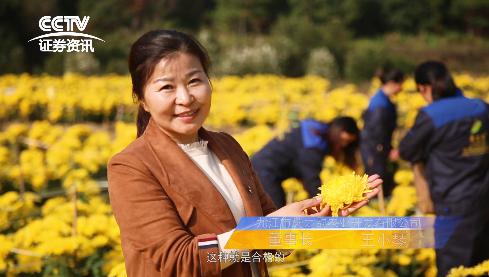 In 2010, by chance, Wang Xiaoqin discovered the business opportunities in the chrysanthemum industry and determined his determination to develop the chrysanthemum industry. In 2011, it began large-scale trial production and market promotion. With its excellent quality, brand-new concept, and good reputation, it has won the general recognition of consumers and dealers, and determined the enterprise development model and product development positioning. In 2014, the Xinying Chrysanthemum Professional Cooperative of Xiushui County was established in the form of "company + base + farmers". In 2014, "Juzhiyun" brand Lushan Jinju was awarded the "Chinese Famous Brand". Ms. Wang Xiaoqin was also awarded "China Outstanding Innovative Entrepreneur".
Speaking of the characteristics of golden chrysanthemum, Wang Xiaoqin said that Lushan golden chrysanthemum not only has the beauty and health functions such as clearing the heart, improving eyesight, protecting the liver, detoxification, and dispelling wind-heat, but also has antibacterial, antiviral, anticancer, and anti-aging effects. And so on. The company adheres to its responsibility to develop ecological agriculture in its hometown. In the process of cultivating chrysanthemums, it only uses farm organic fertilizers and traditional green manures, and does not use chemical fertilizers and pesticides. It is committed to creating truly pure natural healthy green drinks. The company has always been positioned as a new type of "chrysanthemum drink" cultural disseminator, taking "natural", "healthy" and "fashion" as the company's core concepts, and creating and disseminating the new concept of "chrysanthemum drink" through innovative ideas, innovative processes and innovative models , So that every consumer can feel the broad and profound "chrysanthemum" culture.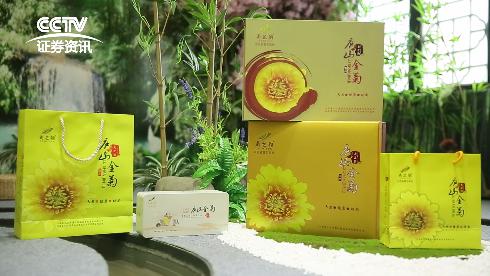 Ms. Wang Xiaoqin always adheres to the goal of "natural, healthy, and fashionable", takes the implementation of pollution-free agricultural products, green food, organic food, and ecological agriculture as her responsibility, and strives to create pure natural and healthy green food for the purpose of driving Farmers get rich and earn income, and lead all employees of the company to work hard and strive for perfection. After several years of hard work, the "Juzhiyun" brand Lushan Jinju has been sold in more than 20 large and medium-sized cities across the country. It enjoys a high reputation and reputation among similar products in China, and is favored by consumers.
Edit: dz11-0076
Article Url:https://www.liaochihuo.com/info/599285.html
Label group:[Sannong] [crop farming] [Agriculture] [Chrysanthemum] [Golden chrysanthemum]