Product category: compound compound fertilizer compound fertilizer
Product description: The tower is fully water soluble 17-17-17
Product features: consistent particles, uniform color, stable quality, moderate dissolution rate, easy to be absorbed by crops.
Application method: suitable for field crops and cash crops such as wheat, corn, rice, soybean, cotton, etc., as base fertilizer application.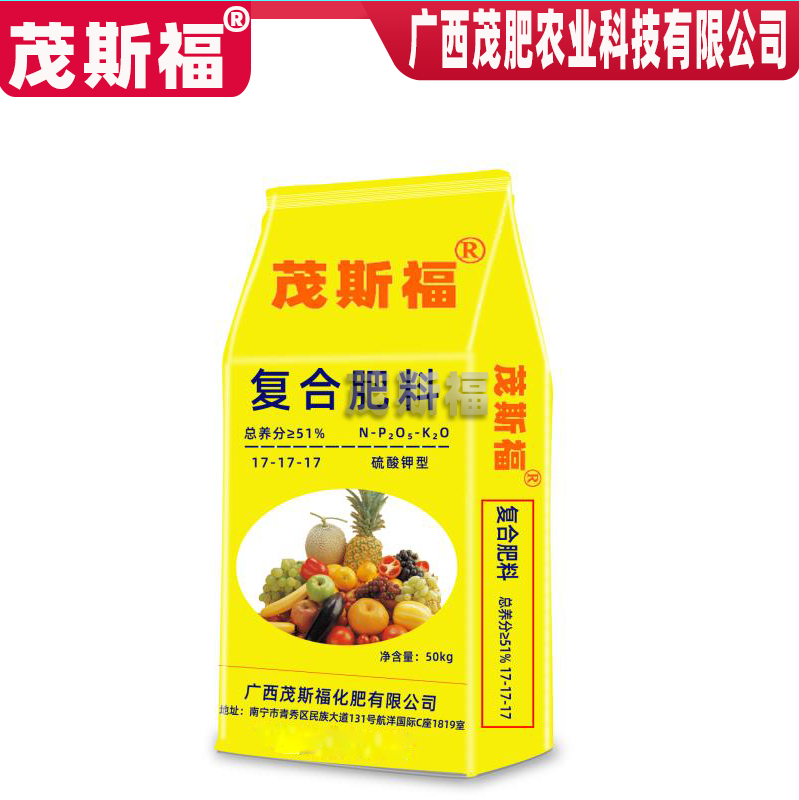 [Manufacturer]: Guangxi Maosifu Fertilizer Co., Ltd.
[Product name]: Mousford-High Tower Potassium Sulfate Compound Fertilizer 17-17-17
[Product Category]: Fertilizer-Compound Fertilizer
[Product description]: Potassium sulfate type compound fertilizer 17-17-17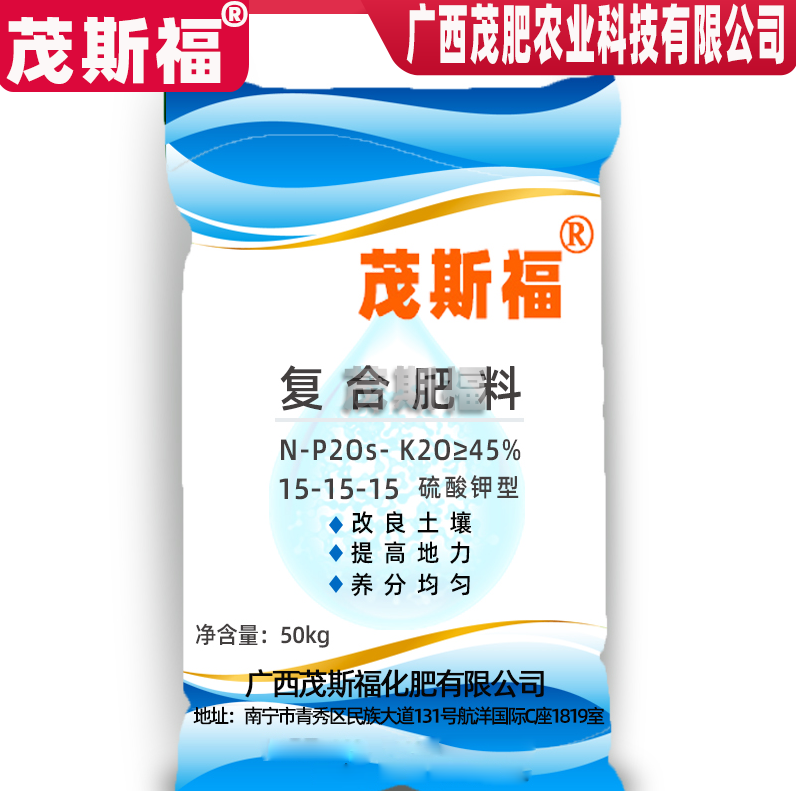 [Main ingredients] Various salt substances containing nitrogen, phosphorus and potassium
[Product introduction] Compound fertilizer (NPK) is a fertilizer containing two or three components of nitrogen, phosphorus and potassium. This product is generally used as top dressing, but also as base fertilizer, seed fertilizer; widely used in various food crops such as rice, wheat, corn, sorghum, and various economic crops such as tobacco, tea, cotton, fruits, vegetables, etc. Plant soil.
[Description of production process] The production process of polymerization is adopted. The nitrate, phosphate and potassium salt are crushed and then filtered to a certain extent. Then there are various special fertilizers in different proportions according to customer needs. After mixing, drying, sieving and packaging, it is finished. If you need to prevent agglomeration, you also need to cool down.
[Main technical indicators]
◆Main technical indicators: total nutrient content (N+P2O5+K2O) ≥51.0% (high concentration), ≥30.0% (medium concentration); the percentage of water-soluble phosphorus in available phosphorus (WP2O 5/AP2O5) ≥50.0 %, free water ≤2.0%. Particle size (1.00~4.75mm) ≥90.0%, average compressive strength of particles ≥12.0N/particle.
◆Instructions for other ingredients: The product also contains various medium and trace elements such as S and Fe needed for crop growth.
[Product Identification]
◆Brand: Maosifu
◆Product appearance: granular solid, the color is gray, off-white, light yellow, yellow, etc.
◆Common name: compound fertilizer
◆Executive standard: GB15063-2009
[Product Dangerous or Harmful Ingredients]
[Physical properties of the product] Stable at room temperature; no redox properties; will not burn or explode when exposed to high temperature, acid, alkali, and redox substances
[Chemical properties of the product] Stable at room temperature; no oxidation-reduction properties; will not burn or explode when exposed to high temperature, acid-base, and oxidation-reduction substances
[Product spills and their disposal methods] Simply clean it up
[Protection measures for product transportation and storage] In order to prevent the product from being damp, agglomerating and deteriorating, it should be stored indoors or covered with protective materials such as tarpaulins. At the same time, avoid exposing the product to the sun.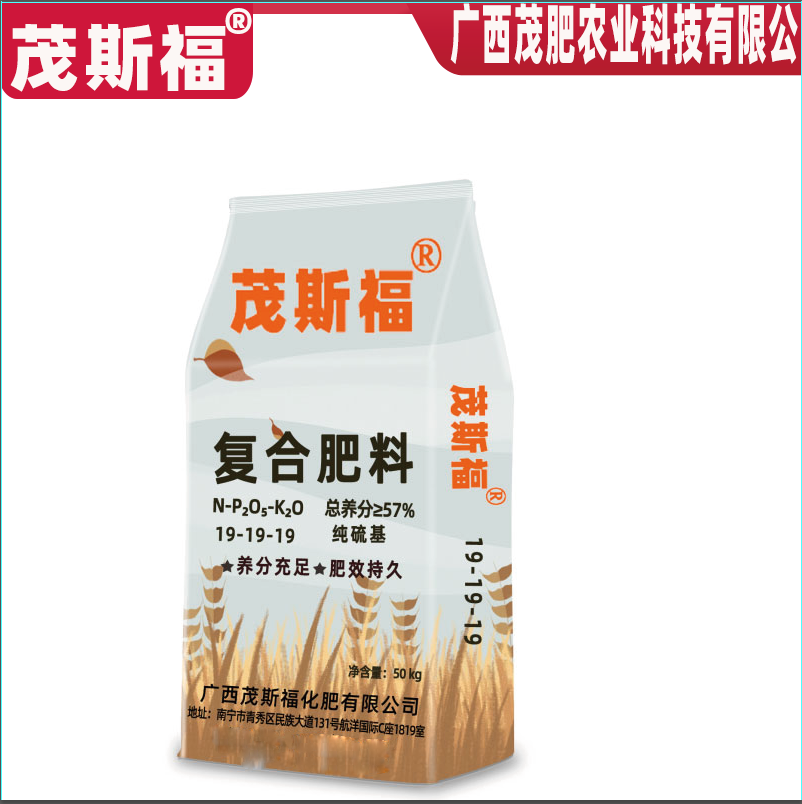 Guangxi Maosifu Fertilizer Co., Ltd. (formerly known as "Maosifu", referred to as "Maosifu" or "the Group"). Maosifu Fertilizer focuses on the business of fertilizers and other agricultural-related products, and its business scope runs through the entire fertilizer industry chain such as product development and production, import and export, retail and agrochemical services. It is a fertilizer company that integrates production, supply and marketing in China. The mission of the Group is to base itself in China and allocate high-quality resources from the global market to serve China's food security and agricultural production.
Article Url:https://www.liaochihuo.com/info/598768.html
Label group:[Sannong] [crop farming] [Agriculture] [agricultural materials] [Kim Zhengda] [Compound fertilizer] [Yuntianhua] [Stanley]