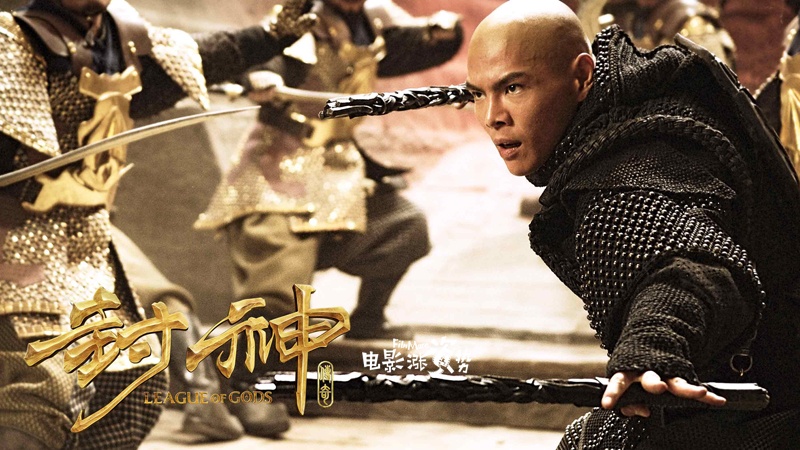 "Legend of the Gods" is really a powerful faction in the hot-eyed blockbuster p>
Spicy Eye|Spicy Eye Movies continue to approve rotten films with high box office by People's Daily
From July's "Bounty Hunter", "To Youth 2" and "Legend of Gods" to August's "Tomb Raiders Notes", "Xia You Qiaomu" and "Slightly Smiled" "Allure", the main visual department of the film has become a bad eye, its weak plot and chaotic logic make the most seductive Chinese star look very embarrassed. People's Daily, a world-minded newspaper, published a comment, criticizing the phenomenon of high box office bad movies.
"Legend of Conferred God", real name "Legend of Xiang Zuo", has a strong lineup, and has assembled the hottest stars on Weibo; it has both super popular mythical IP and The strong financial support is supported by a powerful special effects company. The director Xu An was once responsible for the production of visual effects and sound effects of "The Story of Shushan", and was nominated for the best visual effects of the Hong Kong Film Awards for this film.
What came out was a story of looking for a sword from the prince with eyes full of gold armor and piss and fart. The spicy eye effect of Nezha baby and the third prince of the East China Sea can only be said to be thunderous. (There are other places where tears are so hot in "Legend of Xiang Zuo"? Please click: Hot eyes! Please tell a good story before playing a Chinese language movie.)
Unusually, in In the field of small screens, there are also TV series such as "Illusion City" and "Zhu Xian", which are shown on the screen.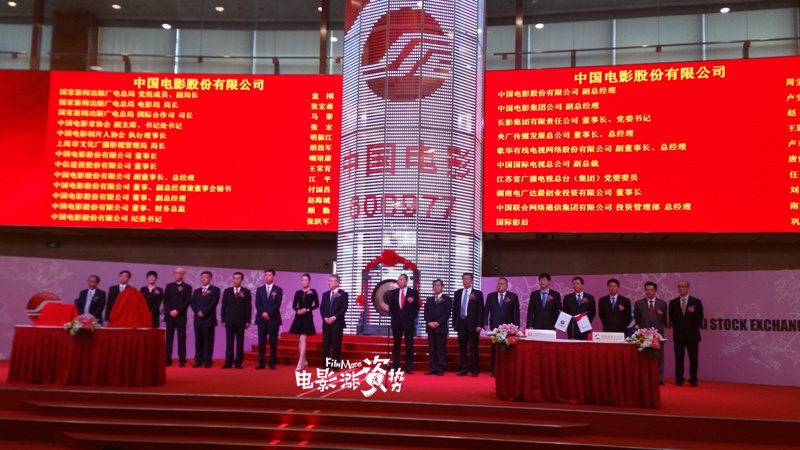 China Film Co., Ltd. listed on the Shanghai Stock Exchange
Listed|Listed on China Film Corporation by the National Team Listing became the largest IPO in the film and television industry
On August 9, China Film Co., Ltd. successfully landed on the A-share market and officially listed on the Shanghai Stock Exchange Listed. China Film Stock is referred to as China Film (N China Film). The initial public offering does not exceed 467 million shares, and the issue price is 8.92 yuan per share. On the first day of listing, the opening price of Chinese films was 10.70 yuan and finally closed at 12.84 yuan, an increase of 43.95%, and the total market value was as high as 24 billion yuan.
On August 17, Shanghai Film Co., Ltd. also knocked the gong on the Shanghai Stock Exchange. The two gongs within 10 days are a major event in the Chinese film industry, and a milestone in the restructuring of state-owned cultural enterprises, marking the further deepening of the marriage between state-owned film enterprises and the capital market.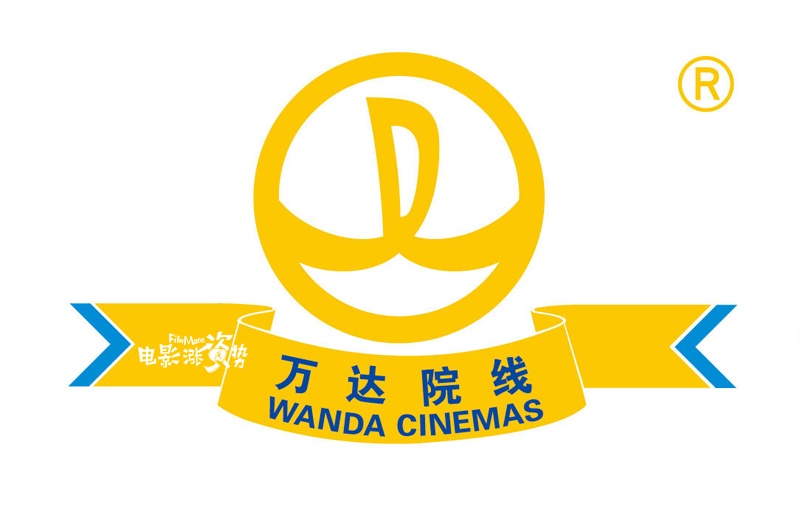 Wanda Cinemas acquires Mtime.com for US$280 million
Wanda|Wanda's wholly-owned acquisition of Mtime.com Suspending the acquisition of Legendary Pictures and boasting to buy the six major ones
Wanda Group's dream of building a film empire has never stopped, and its small goals are all in one An implementation. At the beginning of this year, Wanda Group announced that it would spend 3.5 billion US dollarsAcquired 100% equity of American production company Legendary Pictures. In August of this year, Wanda Cinemas announced that it had suspended the reorganization of major assets such as Wanda Films and Legendary Pictures. Legendary Pictures' huge losses are undoubtedly an important reason for the termination of this merger.
The ambitious Wanda has set the next small goal. Wanda Chairman Wang Jianlin said: "We are not only interested in Paramount, but the six major Hollywood All in. If any of the six major Hollywoods are willing to sell to us, we will be very interested. "Let's hope that the wishes of the national father-in-law will come true.
In addition to film and television production companies, Wanda is also actively opening up online resources. On July 27th, Wanda Cinemas announced that it would acquire 100% of Mtime.com's operating entity at a transaction price of US$280 million, and plan to build Mtime.com into a one-stop film marketing media and service company with international operations capabilities.
In addition, Wanda's American theater AMC is actively operating to acquire the fourth largest theater in the United States, Carmike, and Wanda Cinema is also cooperating with international advanced projection equipment such as IMAX, REALD, and CGV. The manufacturer has reached a cooperation agreement, and the user experience of Wanda Cinema will be further improved. (For the detailed layout of Wanda's film and television empire, please click: Wanda "buy, buy and buy" is the waywardness of nouveau riche, or domineering strength?)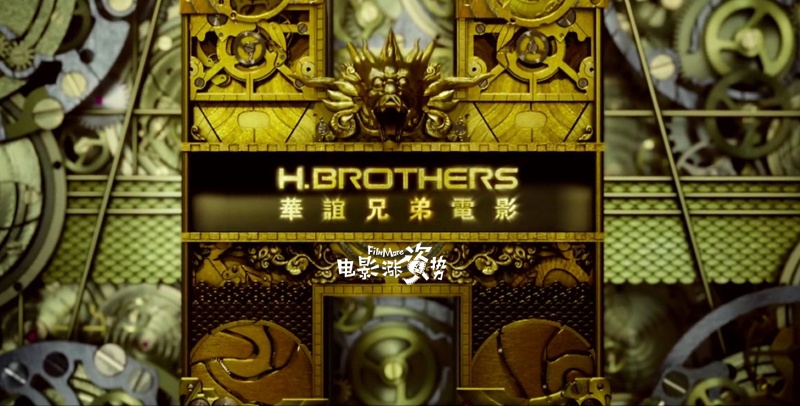 Huayi Brothers and Russell Brothers cooperate to open a production company in the United States
News|Private enterprises continue to move Huayi, Ali, etc. to implement internationalization strategies
Although the growth pace of the domestic film market is slowing down, it cannot affect the expansion of film and television companies. Huayi Brothers is increasingly working closely with Alibaba and Tencent. Following the signing of a contract with the well-known Hollywood entertainment company STX last year, this year a company established with well-known American directors and producers Anthony Russell and Joe Russell was established in the United States. A Hollywood production company. (Click to learn more about the layout of Huayi Brothers: Interpretation of Huayi's internationalization strategy Wang Zhongjun: To build its own Hollywood)
Alibaba Pictures successively invested 39 million yuan to obtain Hangzhou Interstellar Film and Television Culture Co., Ltd. 60.84% ​​equity, while injecting 61 million capital into Hangzhou Interstellar, and finally obtained 80% of the company's equity. Prior to this, Ali Pictures has reached a strategic cooperation with Great Wall Womei Cinema and announced the subscription of 1 billion yuan convertible bonds for Dadi Cinema.
Investment and acquisition in the fields of ticket purchase, games, real-life entertainment, VR, etc., I believe I will hear the big news from them in the future.
Article Url:https://www.liaochihuo.com/info/597934.html
Label group:[Hollywood] [Legend of the Gods Movie]