Dapeng New District was awarded the National Ecological Civilization Construction Demonstration Zone
So far, Dapeng has three national demonstration zone signs:
National Ecological Civilization Construction Demonstration Zone
National Ecological Civilization Pilot Demonstration Zone
National Marine Ecological Civilization Construction Demonstration Zone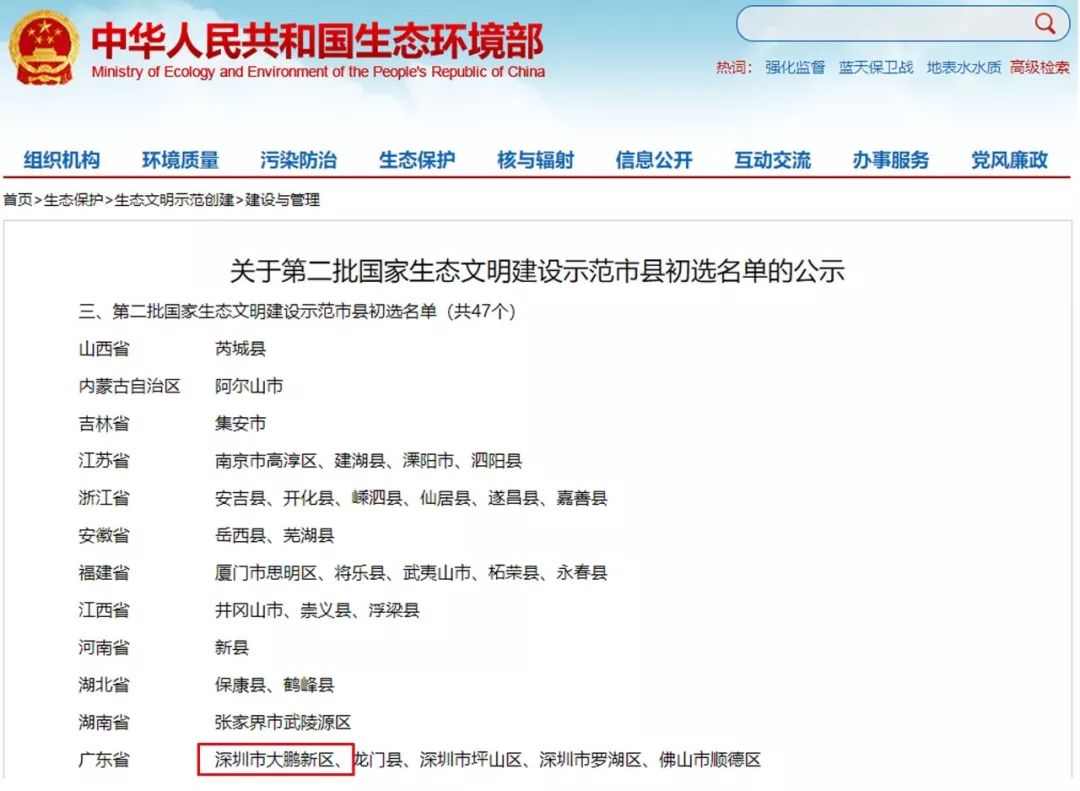 In addition to this
Dapeng New District will also dock with international advanced concepts
Introduce a world-class team
Start area planning with super-class level
Strive to build a world-class high-quality coastal tourism belt span>

The Dapengsuo City everyone knows
was an important coastal defense military fortress in southern China during the Ming and Qing Dynasties
is also the abbreviation of Shenzhen
"Pengcheng" The origin of
From now on, Dapeng will continue to develop
The future of Dapeng is worthy of your and I look forward to.
In the future, Peng traffic is faster!
"Pengba Passage Project "
The Pengba Passage is located in the Baguang area of ​​the Dapeng New District
The starting point is at the Yanba Expressway
Near the planned Xintai Road at the entrance of Baguang
Near the end point to the intersection of Huanba Road
You can travel between Pengcheng and Baguang area in 10 minutes after opening to traffic!
"Dapeng Metro and Cloud Rail Planning "
The total length of Dapeng Cloud Track is about 17.95km
Starting from Dapeng Distribution Center and ending at Yangmei Hang
14 stations are set up
The total length of the branch line is about 1.2km
From the new large distribution center to the new large temporary distribution center
1 station, 15 elevated lines for the entire line
All stations are elevated stations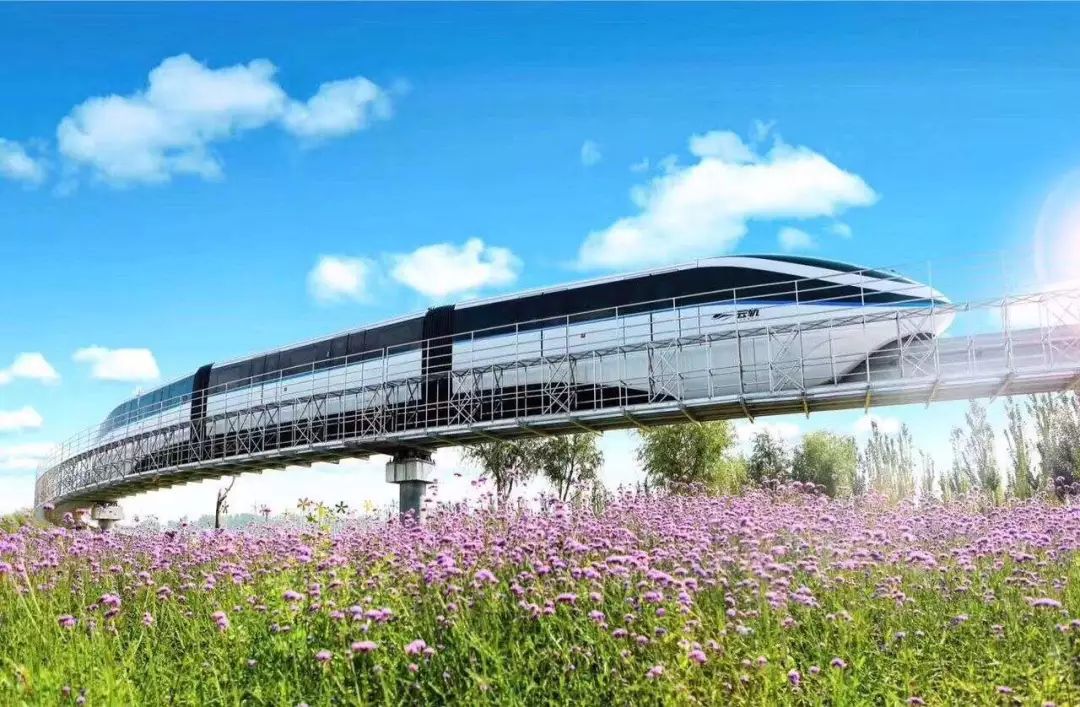 There are also two planned subway lines:
Line 23 and Line 32
Line 23 will run from Shenzhen Pingshan Station to Dapeng Kuiyong Central District
Connected with Dapeng Cloud Track
The starting point of Line 32 is Yantian Xiaomeisha
Paved all the way west to the Dapeng Center
and set aside the second phase of the project to extend to the new community in South Australia
▲ Route map of Shenzhen Metro Line 32 (under planning)
"South Australia Wharf Project "
The project is located in the central area of ​​South Australia
Mainly construct three links and one leveling project, station square,
passenger terminal project, yacht terminal project,
Passenger terminal and other supporting projects
"Xinbi Road Project 」
This project is linked to Xindahe Dongshan area
Important tourist connection roads
The project construction will help ease the tourist traffic of the new large distribution center
Share Qiniang Mountain , The tourist traffic pressure of the geopark
The total length is about 2,000 meters, it is a secondary urban road with four lanes in both directions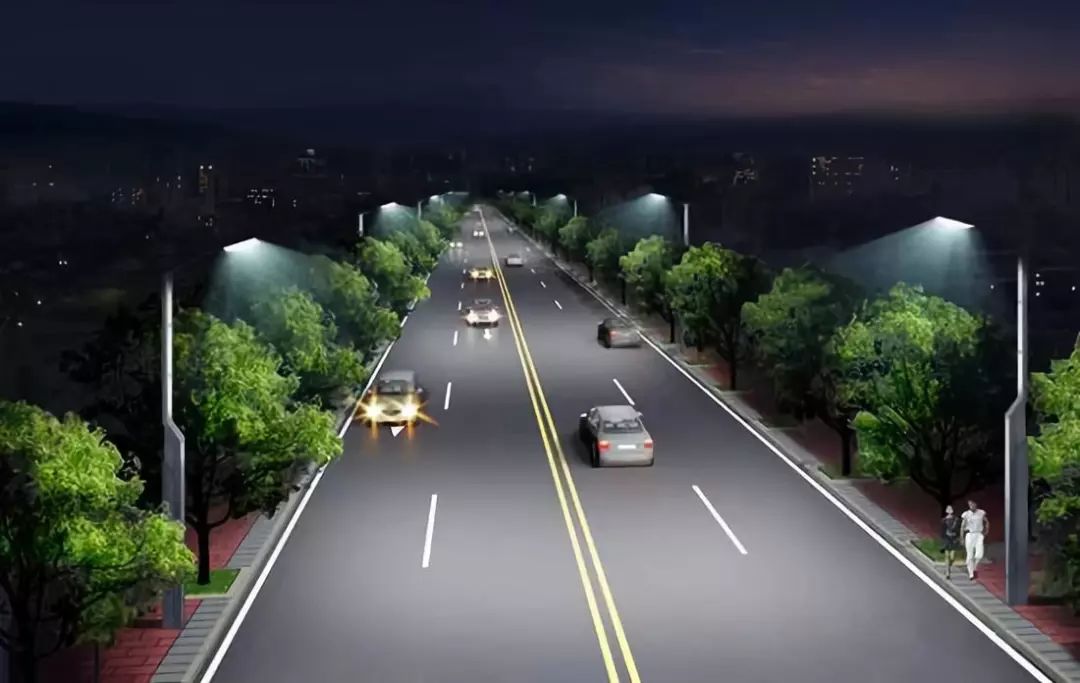 (Network configuration)
"Dapeng New District" three horizontal two Longitudinal "Road Network "
According to the "13th Five-Year Plan" of Dapeng New District
The new district will speed up "three horizontals and two verticals"
(Three horizontals: Kuiyong-Baguang Channel, Dapeng-Pengcheng Passage ,
South Australia-New Dalongqi Passage; two verticals: Dapeng-South Australia Passage,
Baguang-Pengcheng-New Dalongqi Passage) Road Network Construction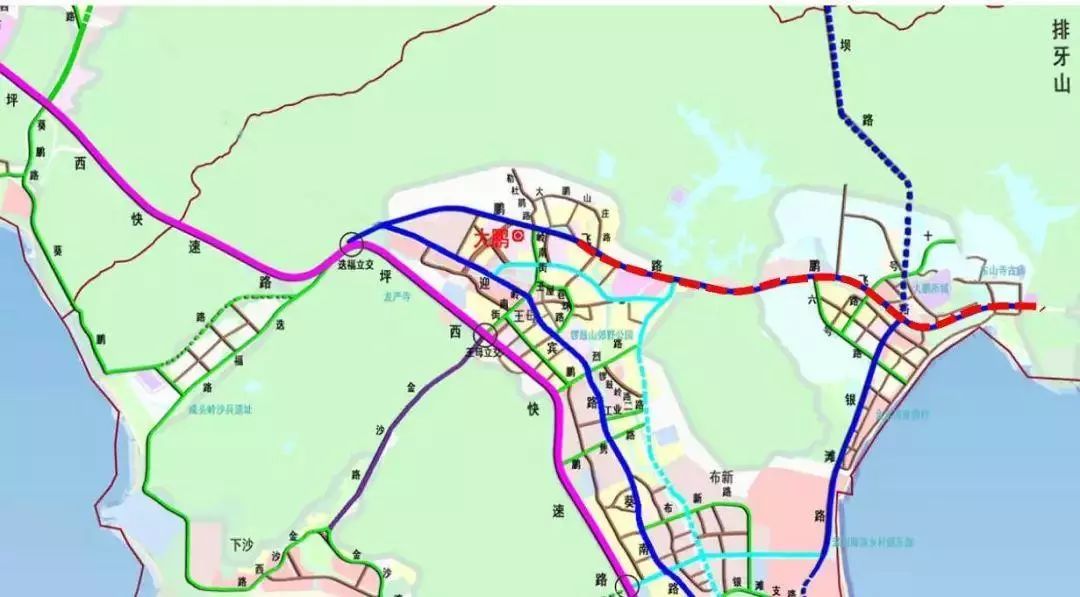 "Dapeng section of nuclear dragon line "
Dapeng section of nuclear dragon line It is the provincial highway S360 nuclear dragon line,
An important part of the emergency evacuation system of the Daya Bay Nuclear Power Station
After the transformation, the road will be The two lanes will become four lanes.
"The mountain and the sea are connected by green, and the city and the scenery are in harmony with the flowers."
The design theme integrates green mountains, blue seas, and ancient cities.
The future fun place There will be more!
"Dapeng will use natural gas cold energy to build an ice and snow park"
Located in Dapeng New District, covering an area of ​​1.5 million square meters
With a total investment of nearly 30 billion yuan
Kaisa Sands Bay International Park
is expected to be fully opened in the summer of 2020
Children's shoes that have been to Golden Sands Bay
You should have seen the construction site in full swing!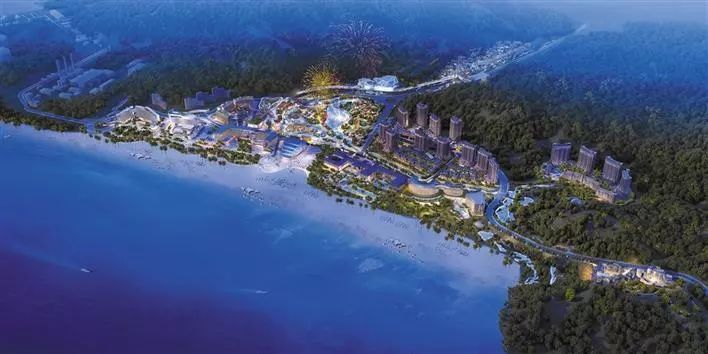 "Dapeng will build Legoland "
Shenzhen Legoland Project
was listed in Guangdong Province in 2019 Key construction
Preliminary project planning is underway
The construction area of ​​this large theme park is about 550,000 square meters
At present, the site has been preliminarily determined to be located in Shenzhen Dapeng New District
(Network map)
"The "Eye of Dam Light" will be built"
The Baguang Cultural and Sports Center is located in the central area of ​​the Baguang area
The location is only 20 meters away from the Baguang Bay
Will become Shenzhen's closest cultural and sports center to the sea
Expected to be completed in August 2020
is divided into three parts: cultural center, central park and sports center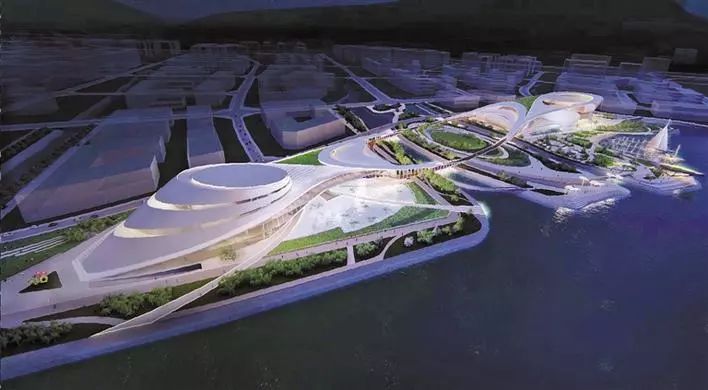 "Shenzhen's first country sports theme park "
as Shenzhen Supporting projects in the Baguang core launch area of ​​the International Bio Valley
South of Paiyashan Road and north of Huanba Road
270,000 square meters of hilly area
The planned construction of Jiangwushan Country Park
This will also be the first in Shenzhen Park with the theme of countryside sports
"Dapeng New District Head District-level investment wetland park "
Construction scope of Dongchong Mangrove Wetland Park
Mainly located in the experimental area of ​​Dapeng Peninsula Nature Reserve
An area of ​​49.43 hectares
The project focuses on mangrove protection, integrating ecological education,
cultural heritage and outdoor leisure tourism As one
Build an ecologically civilized wetland with Dapeng characteristics
Dapeng supporting facilities will be more and more perfect in the future!
"Dapeng New District People's Hospital "
The People's Hospital of Dapeng New District is located in Baishigang, Kuiyong Office, Dapeng New District
p>
Covers an area of ​​97019.88 square meters
Planning 2000 beds
Positioning To be a municipal tertiary first-class general hospital
Strive to complete the main construction of the project by the end of 2021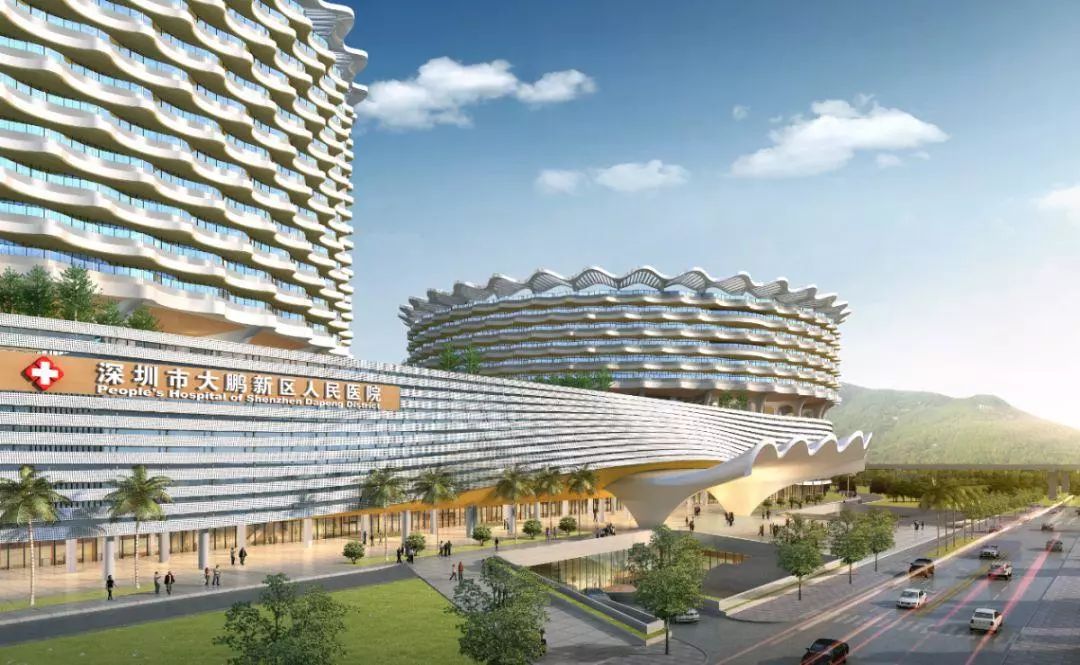 "New District Maternal and Child Health Hospital "
New District Maternity and Child Health Hospital will rebuild the original site
Construct according to the standards of a tertiary maternity and child health hospital
The total investment of the project is about 970 million yuan
The Maternal and Child Health Hospital will focus on the development of gynecology, obstetrics,
neonatology, children Rehabilitation, Reproductive Medicine, etc.
"Nan'ao People's Hospital 」
South Australia People's Hospital will also be relocated and rebuilt
It is proposed to be located in Lot 05-11 of the South Australia Office
The total land area is 17,815 square meters
Press three Construction of a Class Rehabilitation Hospital
The total investment of the project is about 713 million yuan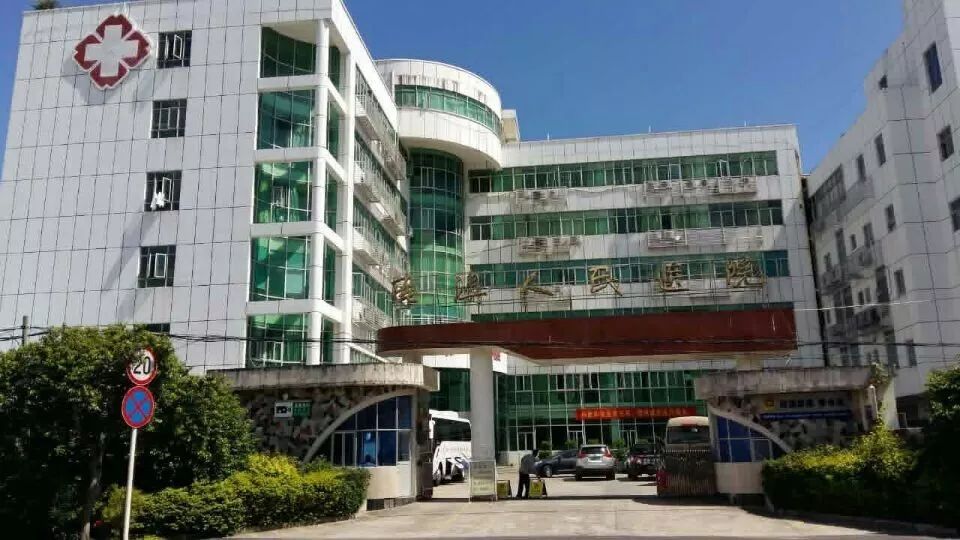 "New district-level cultural and sports center project "
New district-level cultural and sports center project
The planned land area is 25,000 square meters
Including the new children's palace, cultural center, books Hall etc.
The project investment is about 300 million yuan
"Nine-year consistent school for talent housing support
Talent housing project in Dapeng 08-13 plot
Talent housing will be built in 202214 3050 sets of buildings
After completion, it can accommodate about 2,600 talented families.
And it will also build a nine-year consistent system School
The school organizes 54 classes and provides 2520 primary and secondary school places
"Demolition and reconstruction of Kwai Chung Central Primary School "
The reconstruction of the original site of Kwai Chung Central Primary School
The school size is 48 classes and 675 new places are added
The newly built school will have science classrooms, music classrooms,
Instrumental music rehearsal rooms, dance classrooms, art classrooms and other special classrooms
At the same time equipped with multi-function hall, mapStudy room (library),
Physique testing room, gymnasium and other public teaching rooms
"Reconstruction and expansion of Dapeng Central Primary School"
Dapeng Central Primary School Expansion Project
A total construction area of ​​22,965 square meters will be added
Including teaching And auxiliary rooms, academic lecture halls,
libraries, other teaching auxiliary rooms,
office rooms, Swimming pool, parking lot and equipment room etc.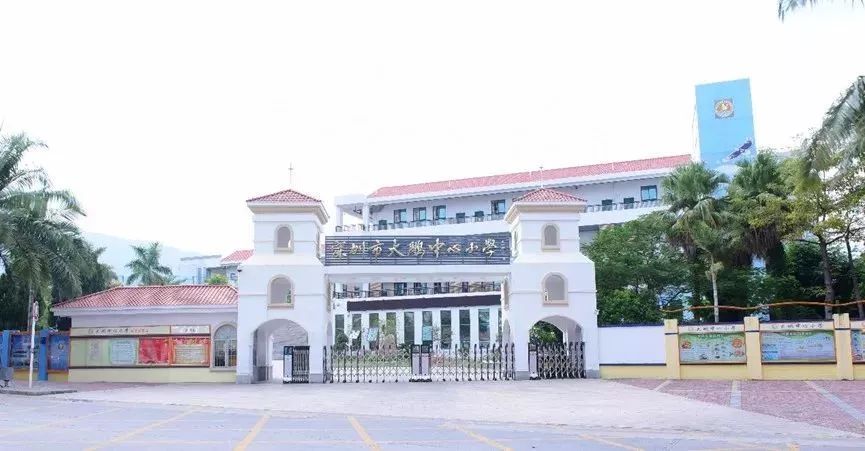 "Kwai Chung Middle School Reconstruction and expansion "
The reconstruction and expansion project is planned to be constructed according to 60 classes
Newly built teaching rooms, auxiliary rooms, office rooms,
living service rooms, special teaching rooms, parking lots, etc.
Approximately 19,096 square meters of new buildings are added
1,800 places will be added after the expansion
In the future, Dapeng will be the envy of the whole country!
Xiantouling Site is the Pearl River Delta region
The most important neolithic remains
The ancient and exquisite pottery pushes the history of the Pearl River civilization
to 7000 Years ago
As everyone knows
Big Pengsuo City
was an important coastal defense military fortress in southern China during the Ming and Qing dynasties
was "Shenzhen The first of the "Eight Sceneries"
It is also the origin of Shenzhen's abbreviation "Pengcheng"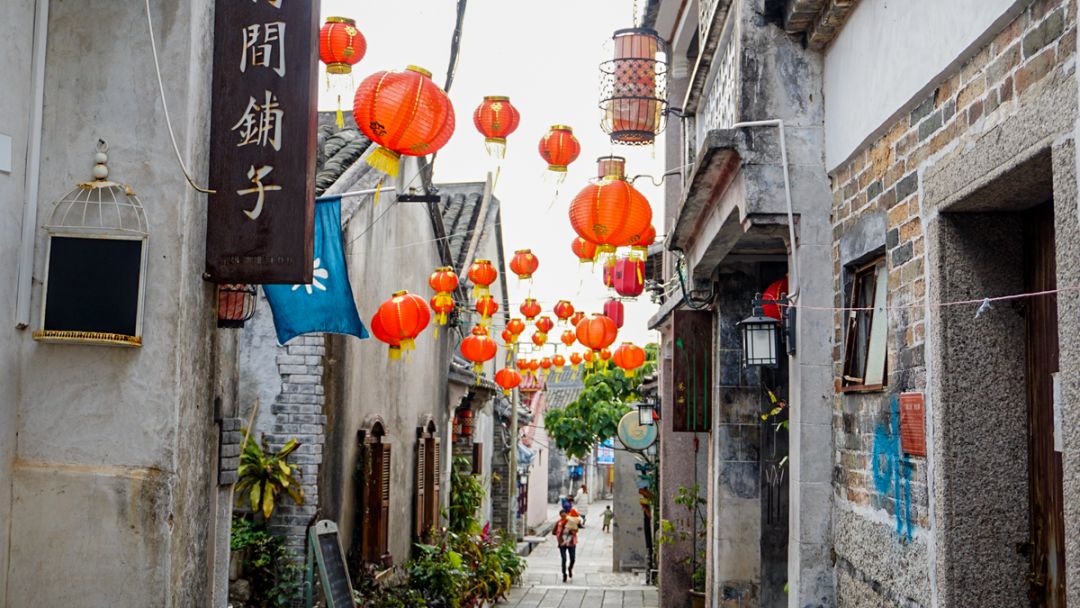 In 2005, Dapeng Peninsula was selected as one of "Chinese National Geographic"
One of the "Eight Most Beautiful Coasts in China"
The selected review is:
The golden beach and the blue sea are integrated
The most suitable beach resort on the coast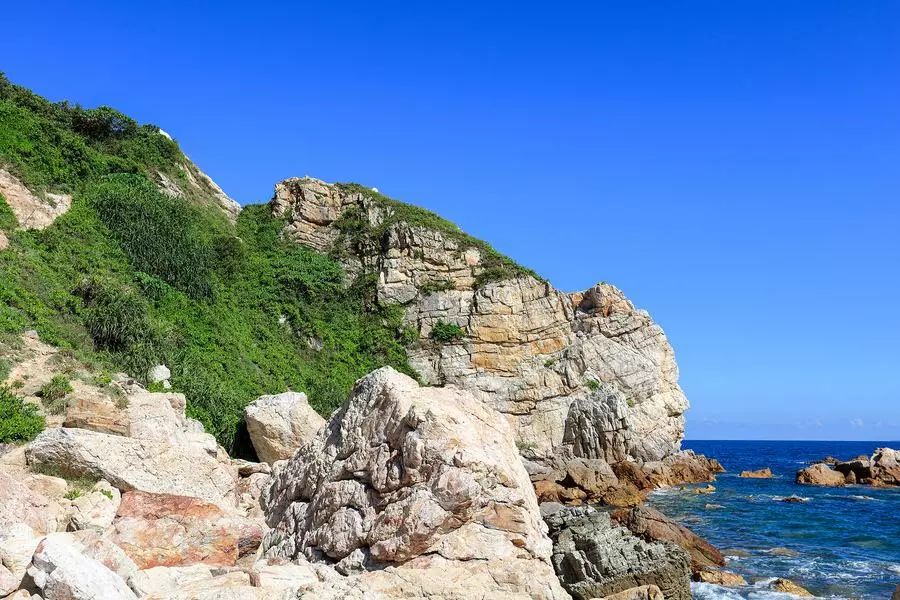 Water shell Village, Wangmuwei and other ancient villages carry the most beautiful hometown love
Taiping Qingjiao, Dapeng Folk Songs Other folk customs and folk customs
Listed in the intangible cultural heritage of Guangdong Province
Shanhai Dapeng is so beautiful that I don't want to leave!
Dapeng at 22° north latitude
abundant mountain and sea resources
is the place to welcome the first ray of sunshine in ShenzhenFang
Shenzhen's 56 beaches, 54 of which are in Dapeng p>
Dapeng's sea area of ​​305 square kilometers
accounts for about a quarter of Shenzhen
The coastline is 133.22 kilometers long, accounting for about one-half of the city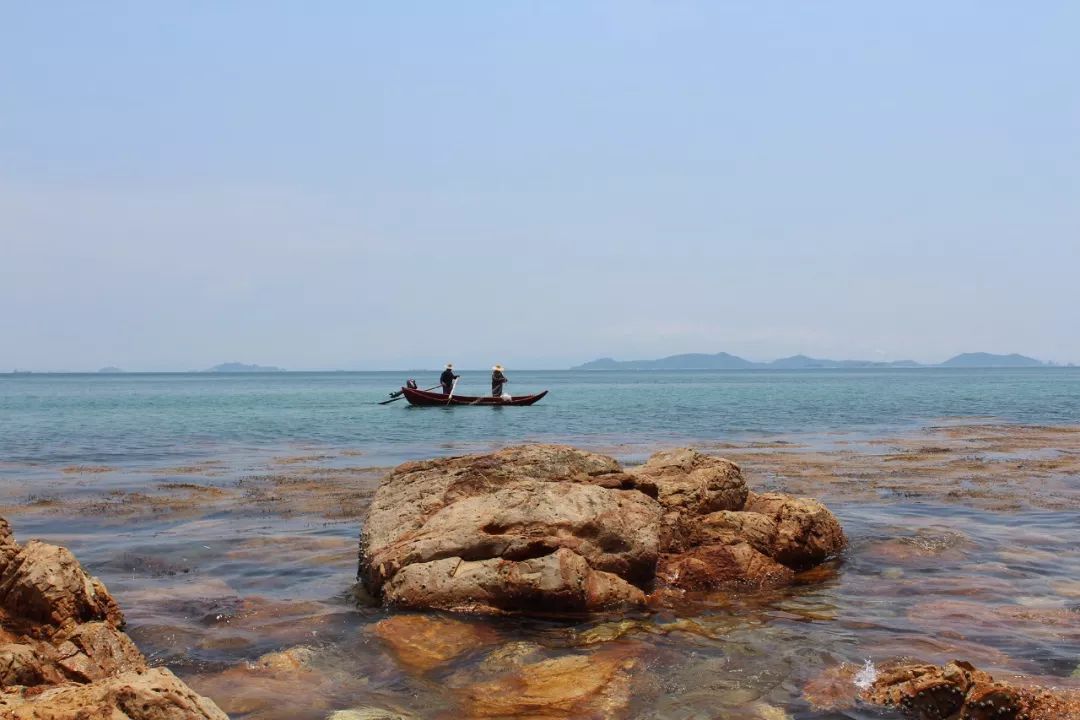 "Dongshan (Yangmei Keng) Area "
Also known as the North Coast Scenic Area of ​​South Australia
The main attractions include Judiao Sand, Yangmei Pit, and Marine Sports Base
Dongshan Pier, Luzui Villa, etc.
Yangmei Hang
Wedding A beautiful paradise for photography
▽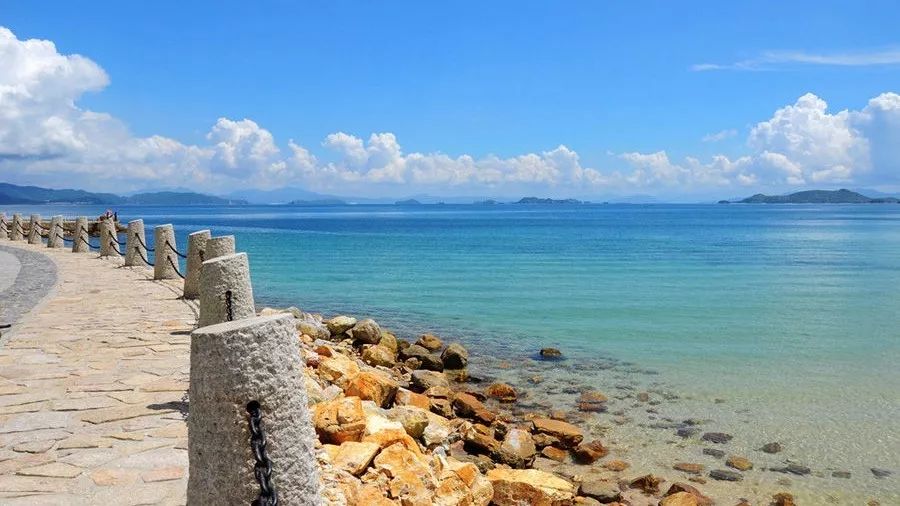 Orange Fishing Sand
The fine white sand is called "Silver Beach" by the locals
▽
Dongshan Pier
Quiet time in the setting sun
▽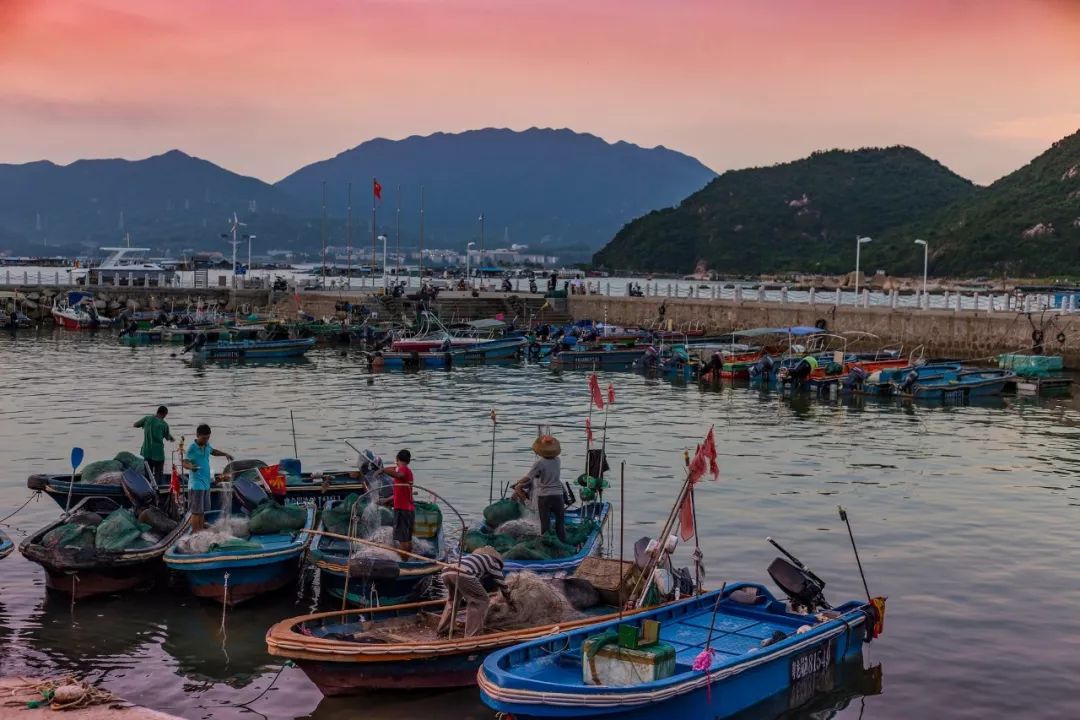 Picture: [email protected] Starman II
Luzui Villa
Primitive ecology, feelings of mountains and seas, honeymoon paradise, sports coast
▽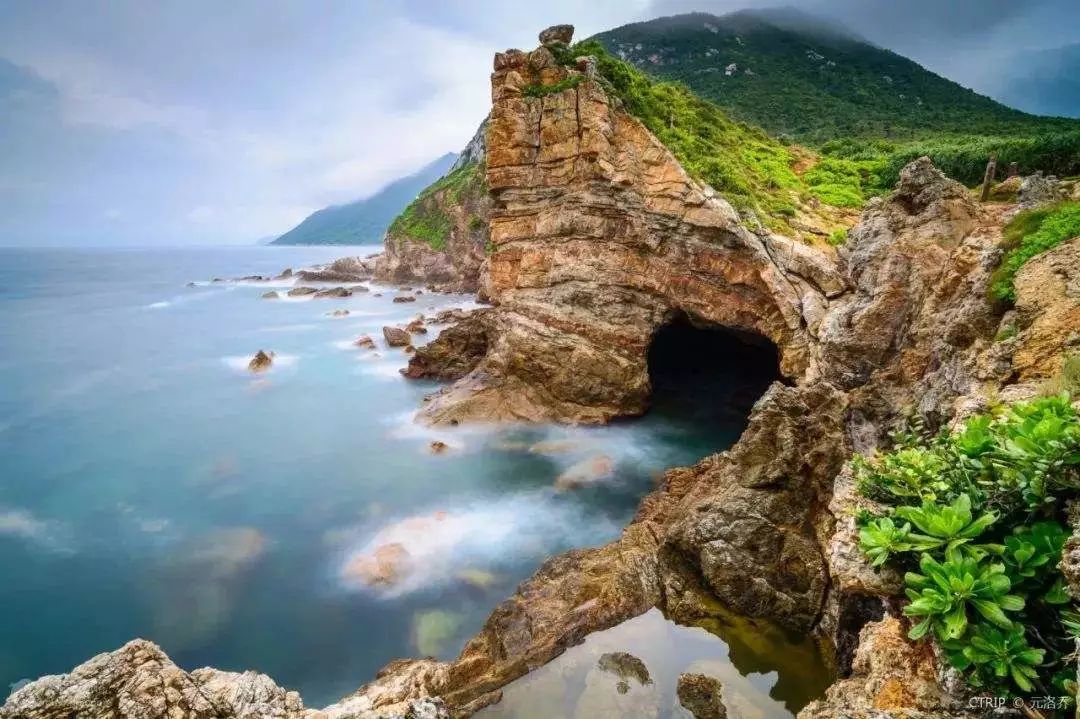 "East and West Bayshore"
is the southern coast scenic area of ​​South Australia
Including Tung Chung and Xi Chung communities
Including Xi Chung Beach, Tung Chung Beach, East-West Coastline
Sai Chung Observatory, Sai Chung Traditional Village and other attractions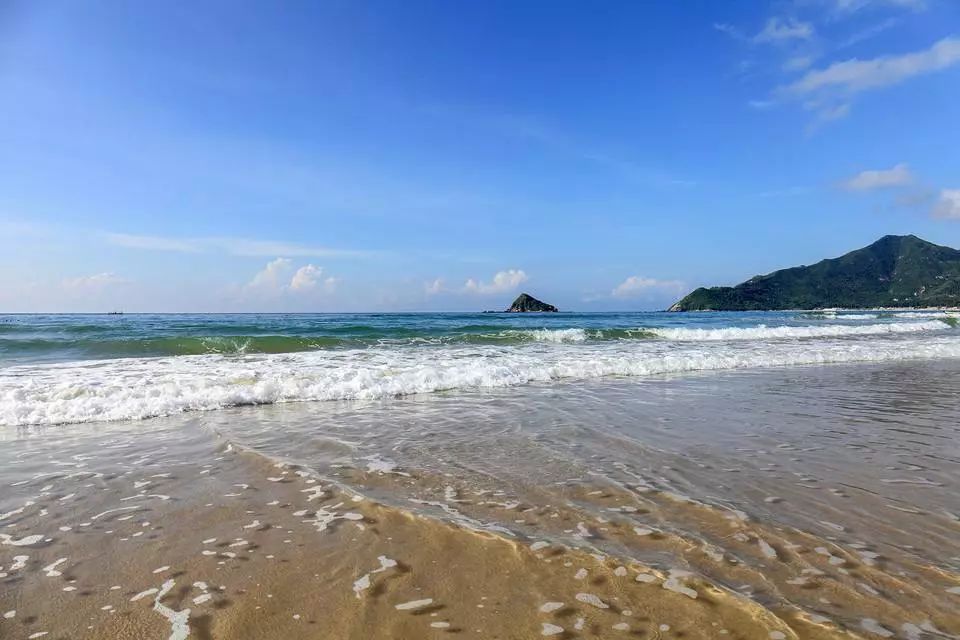 Xiyong Beach
Encounter the most beautiful evening sunset
▽
Tung Chung Waterfront
Crossing Dongxi Chong is a very popular hiking route
▽
Xiyong Observatory
Shenzhen's easily forgotten attractions
▽
Picture: Dapeng New District Government Online
"Dapeng Peninsula National Geopark"
Currently the only "Pure Public Welfare, All Free" in China
National Geopark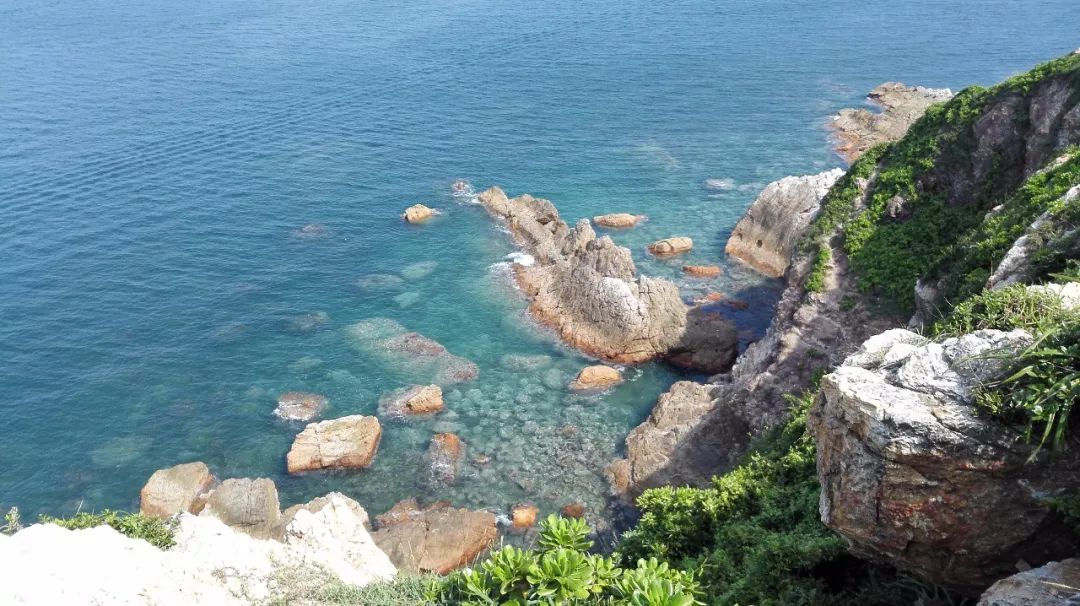 Geopark Museum
One of the core landscapes of the Geopark
▽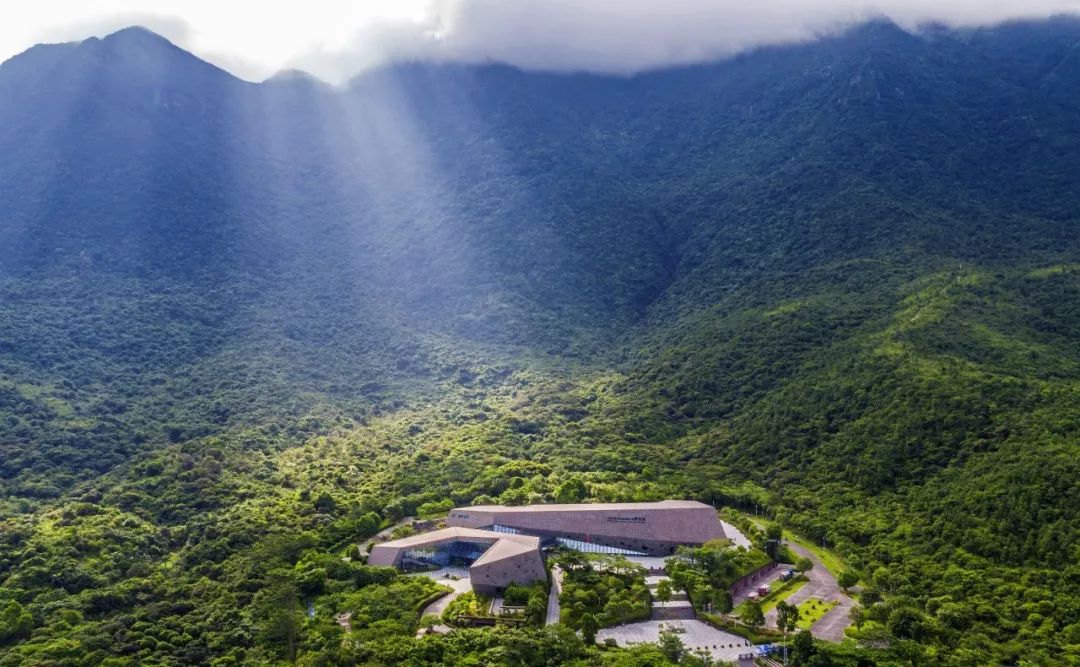 Qiniang Mountain
Yunfeng shuttles in the endless sea of ​​clouds
▽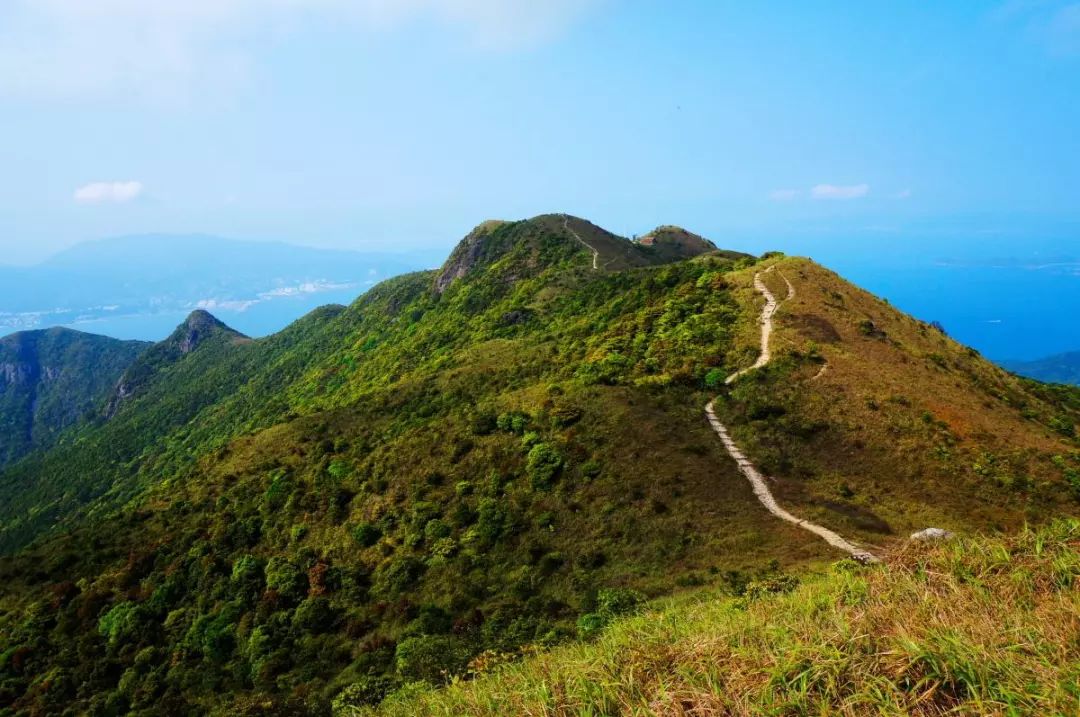 Dapeng with boundless scenery
There is also the sixth highest peak in Shenzhen
Pai Yashan
▽
Via Dapeng New District Government Online
The scenery is pleasant and the waves are bursting
Nan'ao Moon Bay
▽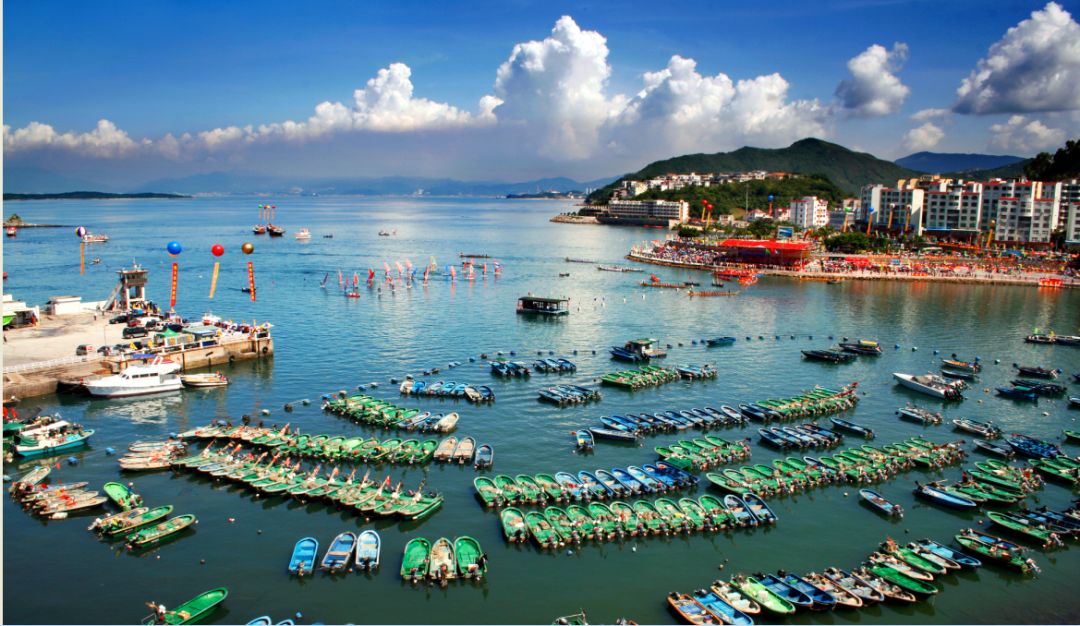 Via Dapeng New District Government Online
One of the most popular locations for wedding photography
Rose Coast
▽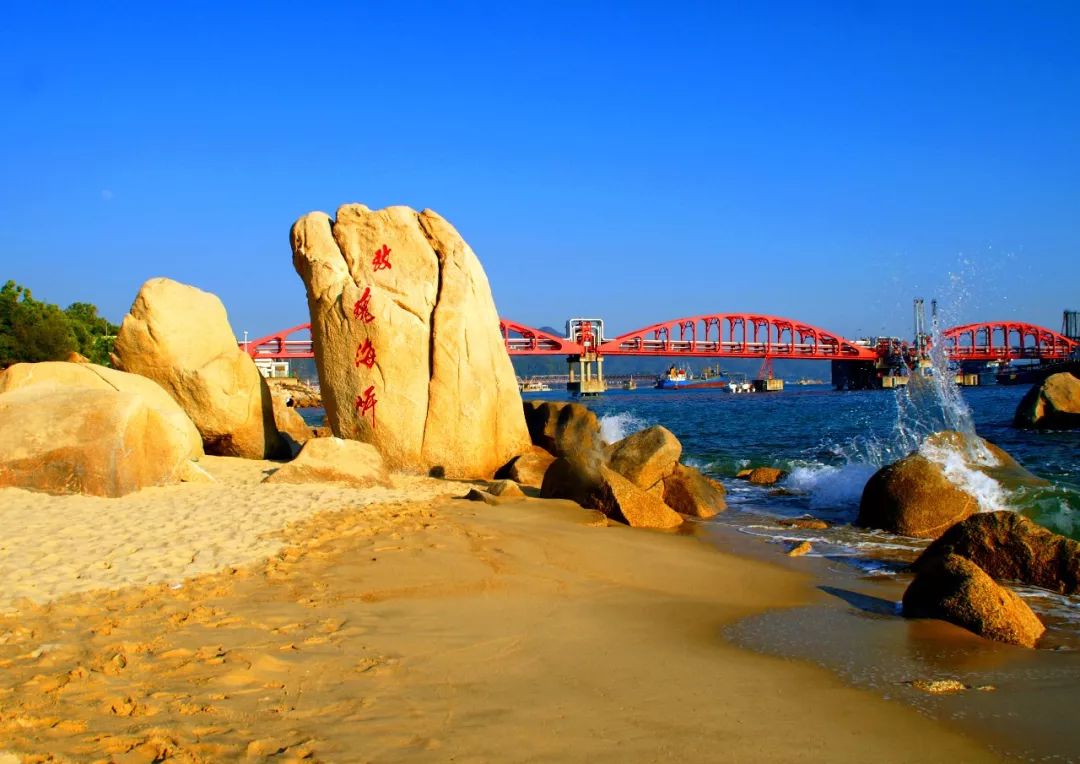 via Dapeng New District Government Online
span>
Where art meets Xiaoqing
The end of the competition
▽
Via Dapeng New District Government Online
And last year, the big donkey brother for everyone
Amway's
Jinshawan, Guanhujiao, Shayu Bay
Hetou Ancient Village etc.
Beautiful Dapeng is really a treasure "boy" That's right!
Shenzhen is again entrusted with important tasks
In addition to quietly looking forward to the rise of the Dapeng
A few days ago, I had been preparing for a long time
"Guangdong-Hong Kong-Macao Greater Bay Area Development Plan Outline"
Shocked!
Shenzhen is once again entrusted with the important task of the state
▽
"Guangdong-Hong Kong-Macao Greater Bay Area Development Plan Outline"
Make detailed planning and guidance for Shenzhen's technology, finance, humanities and other aspects
Make detailed planning and guidance
Among them,
The cultural and tourist life that Shenzhen people care about
will become more and more abundant!
"Culture and Tourism Go ahead together"
The Palace Museum will go out of Beijing
Go Hong Kong has built a new museum!
In the future, people in Shenzhen want to see the Forbidden City
No longer have to go all the way to Beijing span>
Sit at the door and you can see~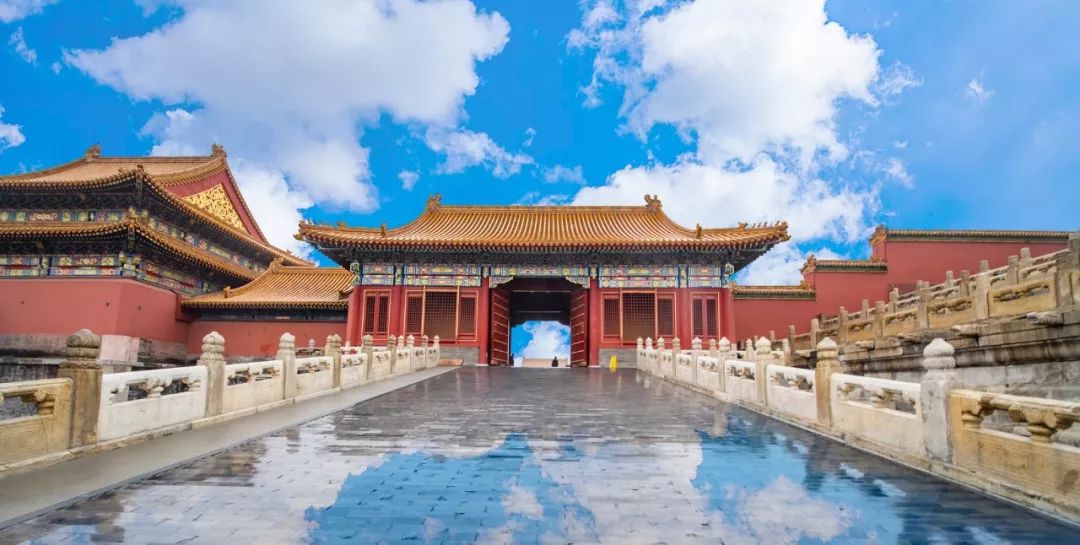 The best Hong Kong, Macau, Guangzhou, Shunde
Planning requires these 4 places
Promote characteristic food culture Build the world gourmet capital together
This also Your wife is so happy!
Could it be that... Big Licge is going to gain ten pounds again?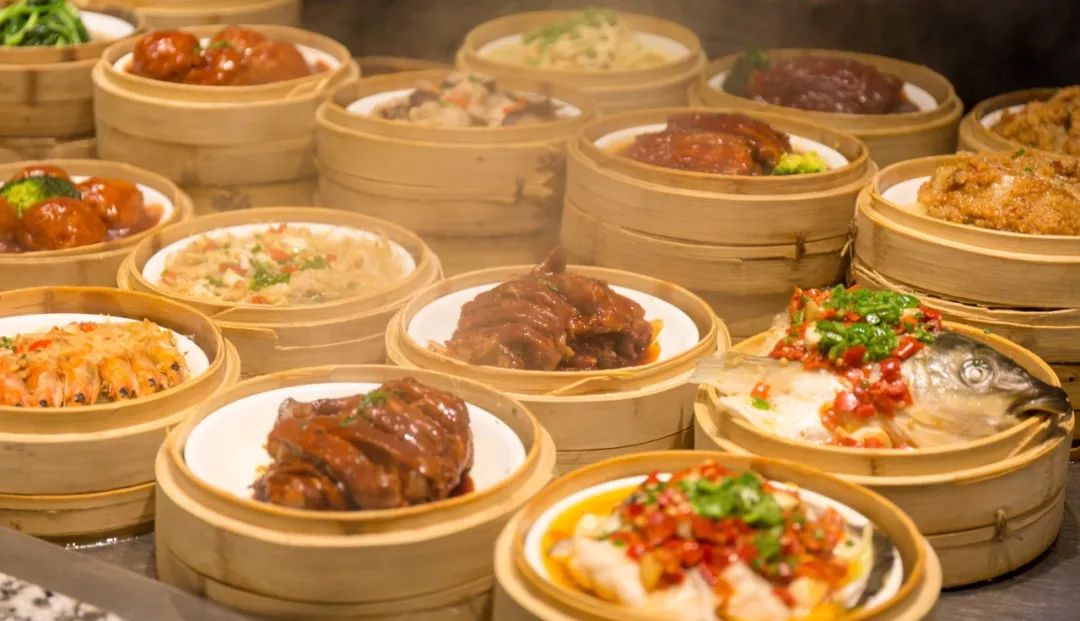 Hong Kong, Guangzhou, Shenzhen international cruise ports
Increase international liner routes
Simplify immigration procedures for cruise ships, yachts and passengers
Mainland cruise passengers
can go to Hong Kong to participate in all cruises
strong>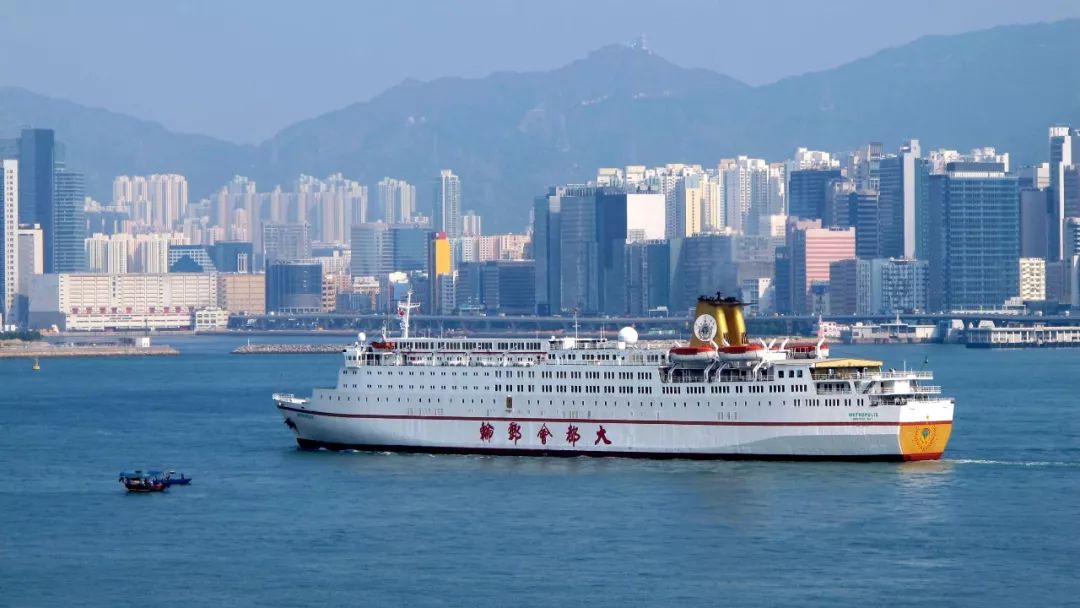 On the sea will open Macau and neighboring cities span>
The tourist route of the island:
Hong Kong-Shenzhen-Huizhou-Shanwei sea travel route!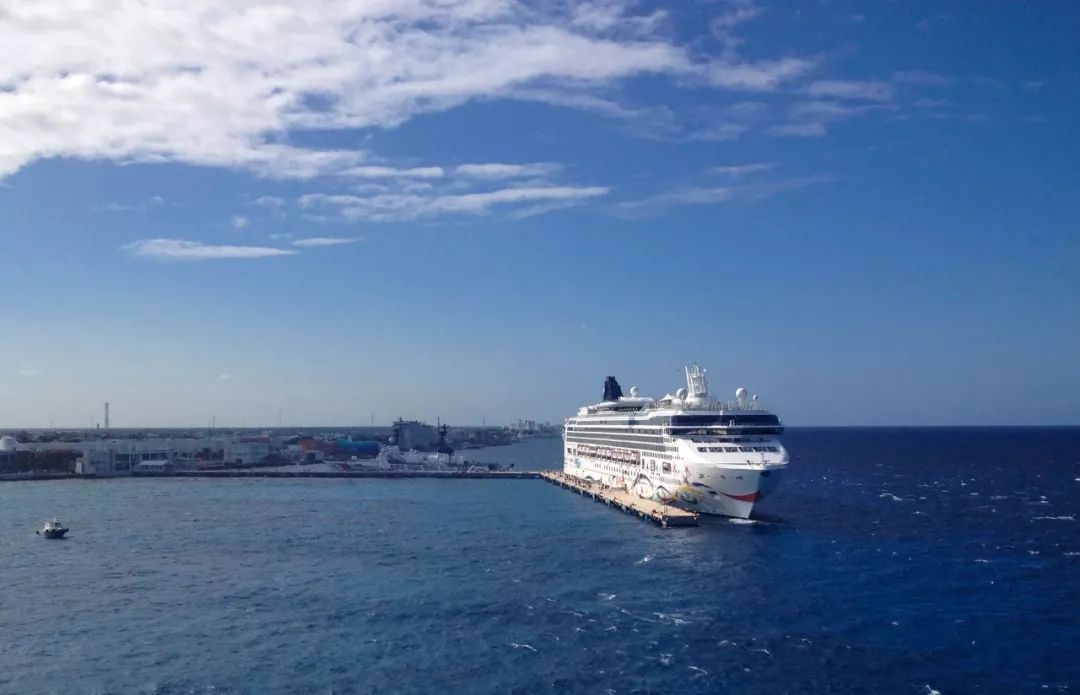 Free roaming in the Guangdong-Hong Kong-Macao Greater Bay Area
Going to Hong Kong for shopping or traveling to make phone calls in the future
Just like in Shenzhen, there is no long-distance roaming fee
In the hot spots and key transportation routes of the Greater Bay Area
You can roam freely and free internet Internet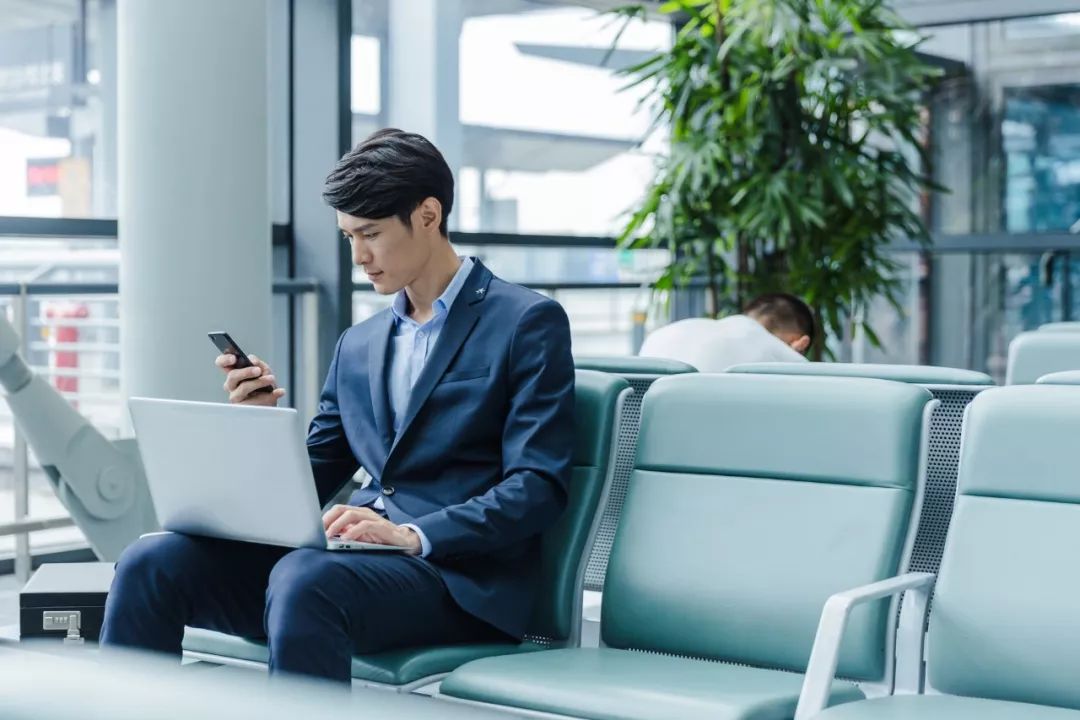 Shenzhen is a city
It exudes its charm all the time
Rejuvenating every day~
Shenzhen in the future will be unstoppable !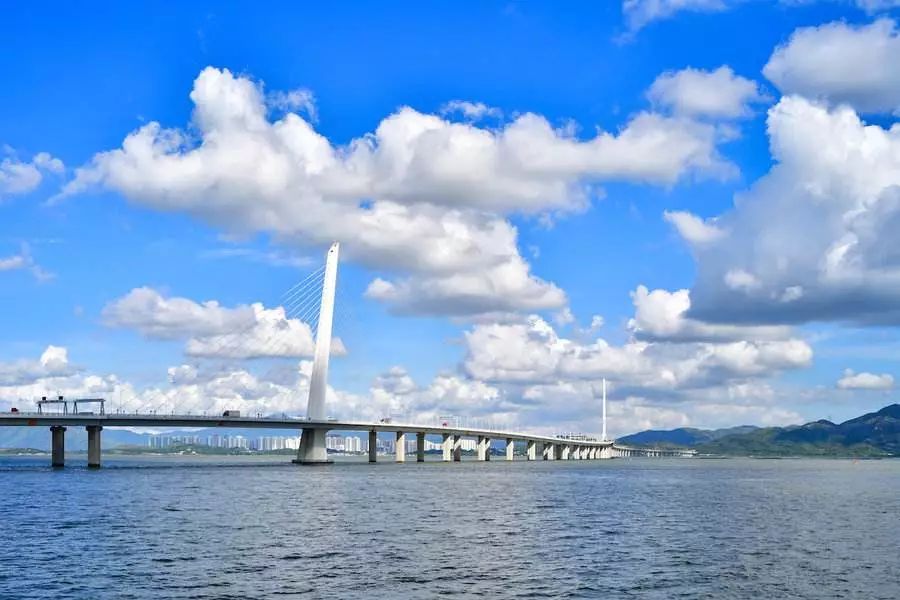 So no matter what the reason is for you to stay here and fight
The future of Shenzhen will definitely make you look forward to it!
People living in Shenzhen will be worth more.
Let us wait and see!
You originally chose to come to Shenzhen to work hard
What attracted you?
Let's talk in the message area~
×
Information | Shenzhen News Network, Shenzhen Local Treasure, Dapeng New District Government Online
Pictures | Photograph Network and Network, copyright belongs to the original author
The nice little fairies are even more beautiful Return to Sohu to see more More
Article Url:https://www.liaochihuo.com/info/593205.html
Label group:[Shenzhen Planning] [Nan'ao Island] [Shenzhen Nan'ao] [Dapeng New District] [Dapengsuocheng]