Original title: Children's "Black Technology" Assists in the Battle for Children on June 1st Source: China Economic Weekly
China Economic Weekly-Economic Net News (Reporter Hou Jun) Children's Day in 2020 on June 1st At this time, major online and offline commerce platforms have also begun a battle for "baby". Not only e-commerce platforms such as Tmall, JD.com, and Vipshop have launched "June 1" activities, and various brands have also launched the latest children's clothing. Actively prepare for the arrival of Children's Day.
Before the Children's Day, Anta Children launched a "perspiration artifact"-a series of smart and dry technology to drive away the stickiness caused by sweating and help parents to help their children. Provide more protection during outdoor sports in summer, so that children can exercise happily, stay active at all times, and grow up happily and healthy in summer.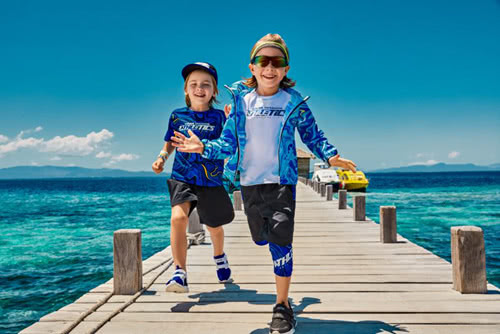 Black technology in children's clothing
Since 2015, Anta Kids will launch cool The cool series is already the sixth generation this year. In order to provide children with comfortable and safe sports equipment, Anta Children has developed a strict quality inspection process. "Anta's safety management is mainly reflected in three aspects: one is its investment in technology, the other is the management and control of processes, and the third is professional personnel." Jiang Yan, senior director of Anta Children's Brand, told China Economic Weekly .
Jiang Yan said that when parents take their children out, they will prepare an extra set of clothes and change them as soon as they sweat. "Our clothes can actually solve this problem very well." Although the market trend changes every year, ANTA Kids is always providing solutions for consumers' pain points: paying attention to children's sports needs, and satisfying mothers' concerns about making children drier, The desire to exercise more comfortably and with a sense of experience. "Jiang Yan said.
You Huimin, Director of Anta's Children's Clothing Products Department, said: "According to in-depth consumer insights, body feel and perspiration speed have become part of our core upgrade this year. This year's perspiration effect of this series The improvement of its one-way transmission index is very high, and the one-way transmission index is greater than 400, which is twice the national standard. "
In 2005, Anta Group established China's first sports science laboratory, becoming the first domestic sports brand with an independent research institution. Relying on the group's scientific laboratory resource advantages, ANTA children continue to function In terms of design, it has strengthened scientific research and development in the field of professional sports, and launched many core technology products suitable for children.
For summer products, Anta Kids initiated market research in the early stage and collected more than 4000 questionnaires to understand consumers The core needs. They found that the three major children's health problems that parents worry about and worry about are sunburns, untimely perspiration, easy catching cold, and sweating. More than 90% of parents take measures for their children's summer health problems. A series of measures have been taken. The primary solution is to choose professional sportswear with sweat wicking function for children, accounting for 60%. This further strengthens the research and development and investment of Anta children to improve the sweat wicking function of the Smart Dry series.
In the post-epidemic era, we will use fancy marketing to strengthen audience stickiness.
According to estimates from the National Health and Family Planning Commission, during the 13th Five-Year Plan period (2016-2020), China will have 1750-21 million new students each year Children.
According to the report of Zhiyan Consulting, the market size of China's children's clothing industry reached 159.7 billion yuan in 2017, and the average annual compound growth rate from 2017 to 2021 is about 8.05%. In 2021, the market size of China's children's clothing industry It will reach 217.7 billion yuan. Domestic and foreign sports brands, fast fashion brands, leisure brands and brands that originally specialize in children's clothing all hope to seize this market full of opportunities, and competition in the children's clothing market is becoming increasingly fierce.
Therefore, for a long time, the Chinese market has been the focus of children's clothing brands that want to expand. Data shows that the global high-end children's clothing market reached 6.6 billion US dollars last year, a year-on-year increase of 3.8%. In China, the market has been in just 12 months. Doubled.
But the new crown pneumonia epidemic that began in early 2020The impact on the children's clothing market is also great. As the "sacred beasts" gradually return to school and start a normal life, businesses are also racking their brains on how to conduct marketing to promote consumption recovery.
It is reported that Anta Children has adopted an online marketing strategy. One of the most worth mentioning is the development of an innovative WeChat interactive game "Deep Sea Parkour". By setting up a runway in the bottom of the interactive mini game, inviting children to race with deep-sea fishes, showcasing the technological functions of this smart through-drying T-shirt, emphasizing fast one-way perspiration and ventilation, and sharing results in the circle of friends Can always rank the community PK.
According to the data, from the launch on May 13 to May 18, in just 5 days, nearly 50,000 people experienced this interactive game. It can be seen that the function is integrated into the game. The new gameplay is a good promotion.
In addition, Jasper, the son of well-known actor Caier Ying, wore Anta Children's latest smart and dry technology products, and his mother, Caier Ying, on the cover of the magazine for the first time also brought a lot of attention to Anta children's products. Parent-child two angles to increase the exposure and influence of the product. #Ying Cai'erJasperFirst cover# This topic ranks 17th in the Weibo hot search list, with more than 330 million views on the topic. With the soft implantation method, consumers have a good impression of Anta children's products.
In the interview, Jiang Yan, the senior director of Anta Children's Brand, emphasized the word "member". During the epidemic, in addition to increasing online shopping scenes and providing consumers with better services, Anta Children also provided additional care to members and launched the "One Square Meter Stubborn Method" activity to teach children and parents to parent-child at home Exercise to improve member stickiness.
Jiang Yan said, "For member services and member stickiness, we provide them with good products so that they can have a better experience, and to perceive the temperature of our brand and the concept of high-value products. I will strengthen and pay attention later."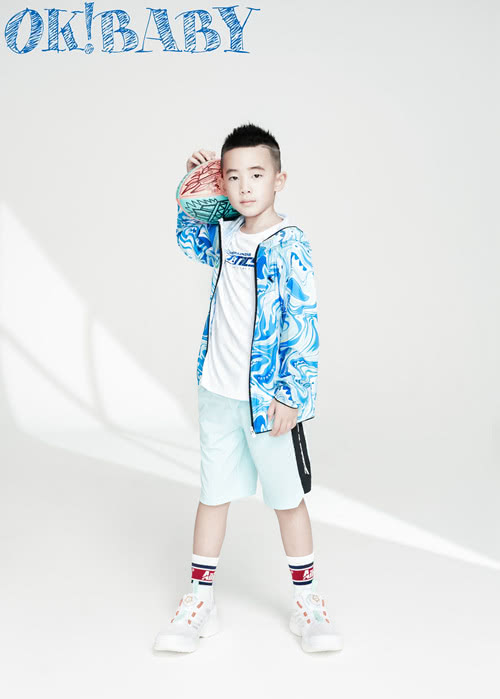 Anta Children's refined operation of more than 3,000 stores taps into the consumption potential
As early as 2008, Anta took the lead in launching a series of children's sports goods among Chinese sports brands. In 2017, Anta Children put forward the brand declaration of "Stubborn Growth", through more technological and design sense of footwear products, better services, and "Stubborn Games" activities and other core content to help children in sports Growing up.
After years of hard work, the product has achieved the ultimate cost-effective functionality while at the same time, the strong retail network of dealers, and the strong brand power have enabled Anta Children to have the first market share in the domestic sports children's clothing and occupy an advantage. The reason for status. As of the end of 2019, Anta Children has more than 3,000 stores in China.
According to Lin Xianghua, President of Anta Children, Anta Group's brands are clearly divided into three major brand groups, namely professional sports, fashion sports, and outdoor sports, to meet the needs of different consumer groups. Anta children are professional sports. An important part of the brand group.
At the same time, Anta's 2019 financial report shows that part of the revenue growth of Anta Group is mainly attributable to the increase in the market recognition of the Anta brand and its products, which drives the steady growth of Anta brand revenue, and the significant growth of Anta children's revenue.
With the development of the market, the rapidly growing children's sector also needs to plan for the next decade. In September 2019, Anta Kids appeared in New York Fashion Week with the theme of "Juvenile Stubborn", and took the opportunity to launch sports products with the concept of "stubborn". So far, Anta Children's market layout has been realized in three major sectors: infants and children, middle school children's professional sports, and sports trends.
Jiang Yan believes that Anta children's consumers are between 1 and 14 years old. This age group spans a very wide range, and there are big differences in product demand and sports demand at different stages, so more subdivided product categories Will better serve and satisfy consumers. It will also help Anta children explore more newer market growth points.
Anta Children's President Lin Xianghua revealed that Anta Children puts consumers first and develops and innovates more technologically capable products to meet the growth needs of children in China and even the world.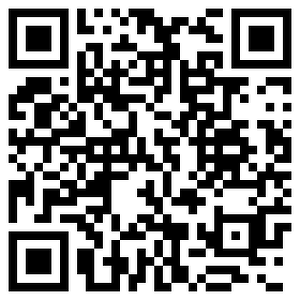 Massive information, accurate interpretation, all in Sina Finance APP
Article Url:https://www.liaochihuo.com/info/580355.html
Label group:[technology] [Anta] [movement] [Six One]