On January 20, 2020, the leading domestic cloud computing service provider Ucode Technology Co., Ltd. (stock abbreviation: Ucode, stock code: 688158) was officially listed on the Science and Technology Innovation Board of the Shanghai Stock Exchange, becoming the first cloud computing stock in China , The first listed company with the same shares and different rights in China's A-share market.
Ji Xinhua, Chairman and CEO of Ucode, said in his listing speech: Ucode has used its own continuous independent innovation to prove that there are development opportunities for basic research and development in China; in the case of China's Internet giants , Startup companies also have the opportunity to grow up.
Ji Xinhua said that Ukde will always adhere to "customer first", focusing on meeting and surpassing customer needs through innovative technology development and large-scale product application, and using cloud computing to help more dreamers promote social progress .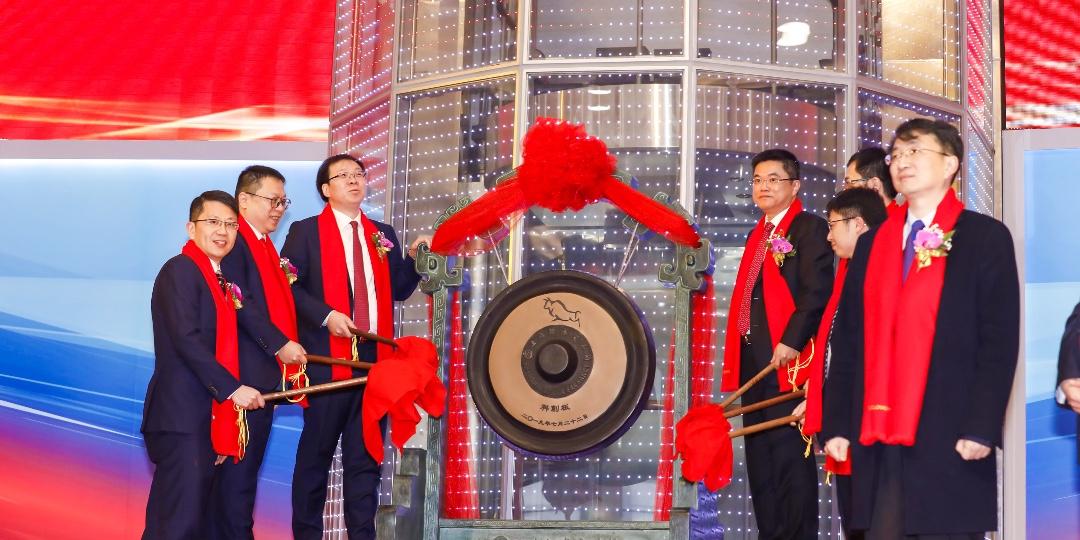 UCloud is a neutral cloud computing service platform, founded in 2012, and one of the early pioneers of cloud computing in China. In the past 8 years since its establishment, UCloud has always insisted on being neutral, not involved in customer business, and is committed to building a safe and reliable cloud computing service platform. Independently research and develop a series of cloud computing products such as IaaS, PaaS, AI service platform, and big data circulation platform, and provide comprehensive industry solutions including public cloud, hybrid cloud, private cloud, and proprietary cloud.
Relying on 32 high-efficiency energy-saving green data centers deployed around the world, the company has provided cloud service support for tens of thousands of enterprise-level customers in the global business, and indirectly served hundreds of millions of end users.
Public cloud and hybrid cloud are driven by two wheels, traditional enterprises and enterprise services are growing rapidly
UCloud's financial report shows: 2016, 2017, In 2018 and January-June 2019, UCloud's operating income was 516 million yuan, 840 million yuan, 1.187 billion yuan, and 699 million yuan, respectively. During the reporting period, the scale of revenue increased rapidly.
Public cloud was the company's main source of revenue during the reporting period. In 2016, 2017, 2018, and January-June 2019, the reporting period contributed 91.43%, 90.97%, and 85.15%, respectively. And 80.89% of income. The hybrid cloud business has been cultivated and mature, and the proportion of revenue has increased year by year. During the reporting period, it contributed 4.34%, 5.85%, 11.69%, and 16.00% of operating income. In 2017 and 2018, the growth rate of hybrid cloud was 119.05% and 182.44, respectively. %, which provides a new breakthrough point for the further improvement of the company's performance.
UCloud has achieved rapid growth in the enterprise service area of ​​traditional enterprises and Internet industry customers, bringing greater space for the long-term development of cloud computing. During the reporting period, the company's customers' industries continued to be enriched. The proportion of revenue from interactive entertainment, mobile internet, corporate services, and traditional industries increased from 48.58%, 19.34%, 15.90%, and 12.05% in 2016; it has grown to 1-6 in 2019. 24.59% of the month, 28.23%, 22.02%, 19.64%.
Innovation of hard technology strength, launch of Kuaijie cloud host, safe house
As of September 30, 2019, the company and its subsidiaries have patent rights 24 items, corresponding to multiple cloud computing core products such as cloud host, cloud hard disk, network bandwidth, safe house, data ark, cloud database, CDN, cloud high defense and so on.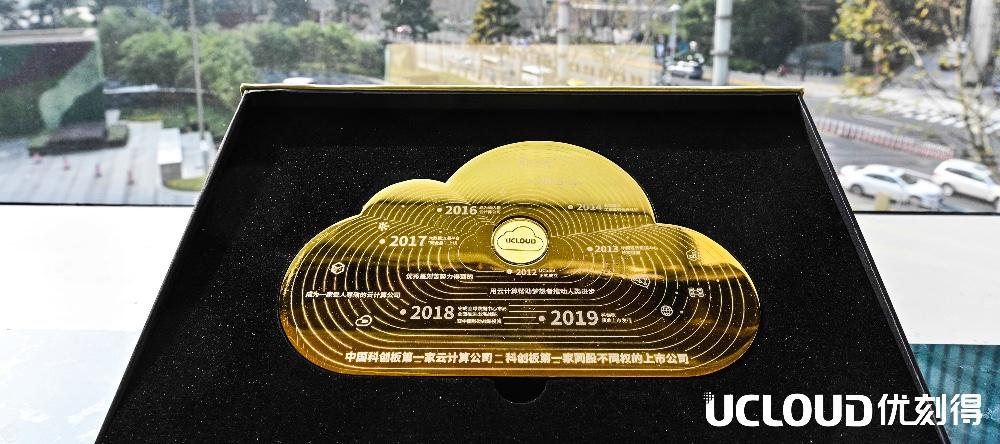 As the most basic and core product of cloud computing, cloud hosting undertakes most of the computing tasks of enterprises, and its performance and stability directly determine cloud computing User experience. In 2019,UCloud launched the "Quick Jie" cloud host with excellent performance and more efficiency, using the latest generation of Intel Cascade Lake CPU, computing performance increased by 15% compared with the previous generation; using self-developed network enhancement technology, the network forwarding function reaches the previous generation 10 times that of cloud hosts; storage uses RDMA (remote data direct access) cloud disk technology, and throughput performance is increased by up to 48 times. With its powerful performance, the "Kaijie" cloud host brings a new round of innovative experience to scenarios such as massive data operations, high-performance databases, and high-concurrency network clusters.
Safe House is a trusted data circulation platform launched by UCloud. It is the first in the industry to propose the concept of separation of data ownership and usage rights. Through the data sandbox, it ensures that the data owner has absolute control over the data. , The data demander only obtains the results of calculation and analysis, and cannot take away the original data to realize the safe sharing of data. At present, the safe house has been applied in a number of large-scale government-sponsored projects, cooperating with the Xiamen Municipal Government to be the country's first big data security open platform; escorting the first China artificial intelligence competition sponsored by the Ministry of Public Security; supporting the Shanghai Open Data Innovation Application Competition; The Shanghai big data inclusive financial application platform provides technical support.
Strategic layout overseas and in-depth cooperation with China Mobile
UCloud currently has 32 locations in Asia, Europe, Africa, America and other countries and regions. A data center and 25 available zones serve overseas companies in various fields such as the Internet, games, and finance in Southeast Asia, Africa, etc., and develop local partners and expand the local corporate market through technology output and channel expansion.
With the needs of domestic enterprises going overseas and the strategic construction of the Belt and Road countries, UCloud continues to increase its presence in Southeast Asia, Africa, India and other densely populated areas with fast Internet development and strong demand for Chinese companies going overseas. Large resources are tilted, and the layout of data center network nodes is encrypted; on the other hand, the global backbone network architecture is improved, and major data centers are connected through network dedicated lines to improve global cross-regional data transmission and disaster recovery capabilities.
China Mobile is an important strategic partner of UCloud. In June 2018, UCloud UCloud received China Mobile's E round of financing. In addition to capital-level cooperation, the two parties have complementary and strong businesses to achieve comprehensive and in-depth cooperation in cloud, 5G, edge computing, and Internet of Things for government and enterprise users.
In June 2019, UCloud and China Mobile Guangdong Branch signed a strategic cooperation. The two parties will take South China as the core and then spread across the country to provide customized innovative solutions for enterprise digital transformation. On November 15, 2019, UCloud and China Mobile Cloud Competence Center signed a cloud cooperation agreement to upgrade cloud service capabilities for customers in traditional industries in the context of China Mobile's 5G+AICDE strategy and "cloud reform".
Practice the CBA strategy and expand the broad market space
According to the IDC report, the domestic public cloud market reached 7.185 billion US dollars in 2018 and is expected to be in 2018 By 2022, the compound growth rate of my country's public cloud market will reach 39.91%, and the market size will reach US$27.531 billion in 2022. The advancement of cloud computing technology, the continuous downstream demand, and the support of national policies will help the industry maintain rapid growth, and the upper limit of the market size is relatively high.
The prospectus shows that in the next three years, UCloud will implement the "CBA" composed of Cloud Computing strategy, Big Data strategy, and artificial intelligence (AI) strategy. development strategy.
In the field of cloud computing, the company will adhere to the industry breakthrough strategy and focus on exploring traditional industries. Through channel cooperation, capital cooperation and other forms, the company will jointly create industry solutions with leading companies in various industries to achieve mutual benefit and win-win results. . In the field of big data, the company will aim to promote the safe and convenient circulation of data and tap the value of data, allowing more organizations to achieve unified data integration and cross-analysis. In the field of artificial intelligence, the company will abide by its neutral positioning and build a one-stop full-process artificial intelligence basic service platform covering data collection, data processing, artificial intelligence algorithm exploration, artificial intelligence algorithm training, and artificial intelligence online services to provide customers with services.
The first Chinese A-share market with different rights on the same stock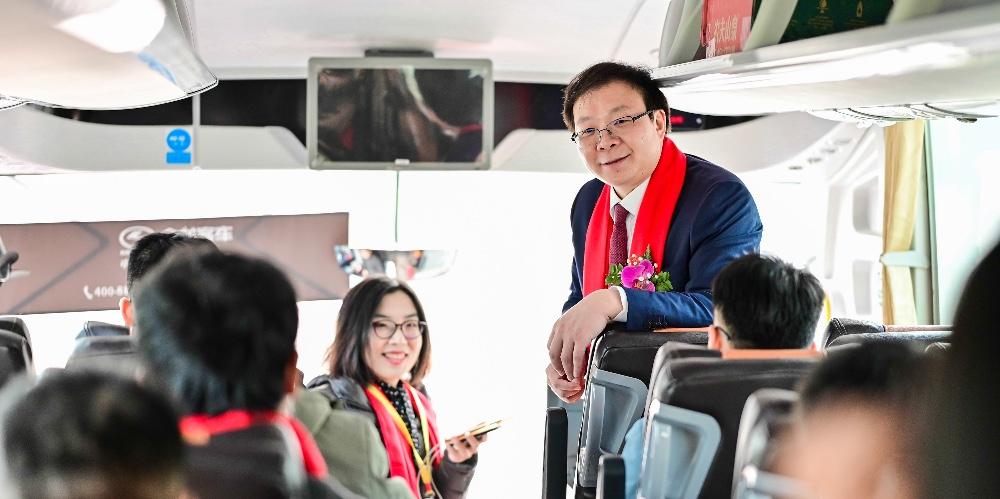 UCloud is a Chinese A-share marketThe first listed company with "same shares but different rights" in the stock market created a precedent in the domestic capital market and corporate governance.
"Same share with different rights" is an institutional innovation of the Sci-tech Innovation Board in response to the development characteristics of technology companies, which is conducive to achieving a win-win situation for multiple parties in the capital market. In the early stage of the development of science and technology enterprises, a large amount of capital investment is required. Multiple rounds of equity financing can easily dilute the shares of the founding team and even lose the company's right to make decisions. The same share but different rights system can facilitate the financing of science and innovation enterprises, and enable the management team to better grasp the company's long-term development direction; at the same time, it enables investors to share the dividends of the growth of local science and innovation enterprises, and realize the dividends of capital market investors and the benign growth of enterprises cycle. This is of great significance for the capital market to realize the core functions of financing, pricing and risk diversification for local enterprises.
Article Url:https://www.liaochihuo.com/info/580051.html
Label group:[cloud computing] [enterprise innovation] [ucloud cloud computing] [ucloud]