Zhao Xinglong is the chairman of the listed company Oriental Jinyu (600086.SH). In 2016, Zhao Xinglong, who was just in his early 60s, chose to retreat to the second line due to "personal reasons". His son, Zhao Ning, "under his father's suggestion and the support of the board of directors, took over as chairman with trepidation" and began to walk to the front desk. In 2017, Zhao Ning (family) became the richest man in Yunnan with a fortune of 7 billion yuan.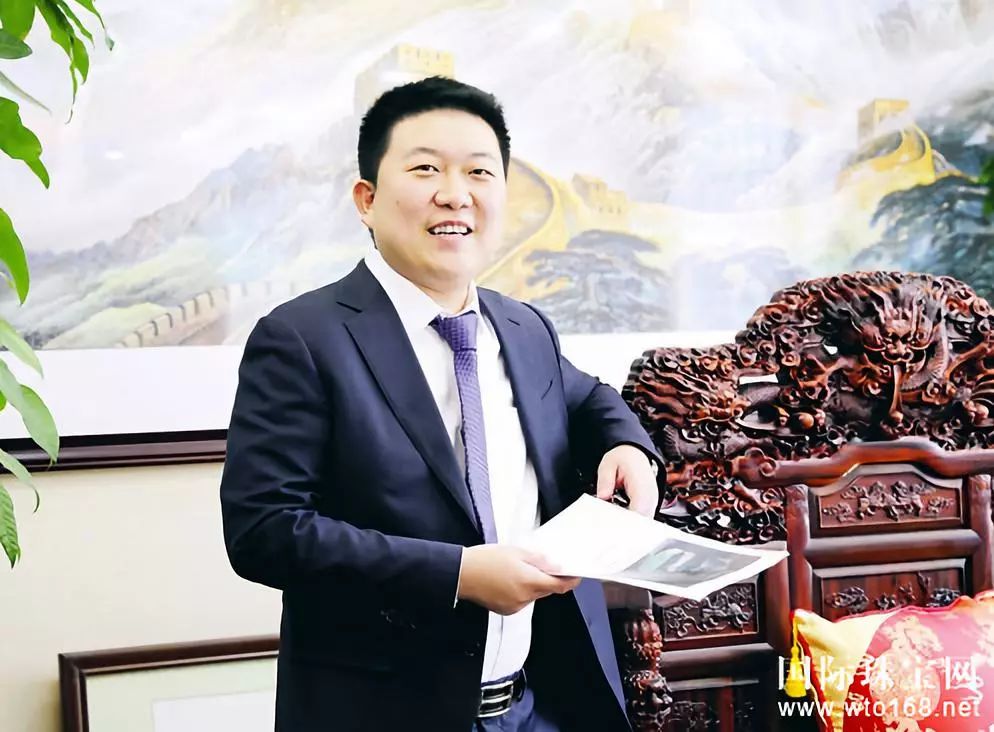 The history of the stone gambling king
Zhao Xinglong, Zhao Ning and his son have become the richest man in Yunnan by virtue of the jade business, and they are already well known to the outside world.
According to business figures, according to the few descriptions of his personal experience in the market, Zhao Xinglong was born in the army, worked as an automobile soldier, worked in logistics, and also engaged in intelligence. During his service in the Yunnan army, he came into contact with the jade rough trade by chance and made his fortune, and built a jade empire with a market value of tens of billions.
This is an unpredictable industry. In the past few years, most of the rough jadeite on the global market came from Myanmar. Due to the scarcity of resources and the lack of a unified pricing standard, rough trading is a great game of vision and psychology for both parties. There is a "betting on stone" in the jade jade industry. Those uncut rough jade stones are called masking materials (also called "dark materials"). The outer layer of the masking materials is a weathered skin shell, which can be distinguished by the skin shell. Guessing the internal condition of the rough stone is "betting on the stone."
In the description of "Global Market Information Herald", Zhao Xinglong is "very capable and restrained" and "eyes are small and divine."
"I spend all my time looking at rocks. My obsession with rocks is beyond comprehension. As long as I see rocks, I can skip meals for 3 days and 3 nights." Zhao Xinglong's fascination with rocks , Extraordinary.
Because of this obsession, a generation of peasant children eventually became the "stone gambling king", and it is said that his accuracy rate of stone gambling reached more than 80%. Many years later, Zhao Xinglong's title has included the Vice President of the China Jewelry and Jade Jewelry Industry Association, the Vice President of the Jewelry Manufacturers Association of the Federation of Industry and Commerce, the first batch of registered jewellery appraisers in China and the appraiser of rough jadeite.
Dongfang Jinyu was formerly known as Hubei Duojia Co., Ltd. and was established in 1993. Hubei Duojia, which landed on the capital market in 1997, has undergone two reorganizations. In 2004, it exchanged assets with Yunnan Xinglong Industrial, which is controlled by Xi'an Yiguo Co., Ltd., and carried out the second reorganization. Listed jewellery company, and officially changed its name to Hubei Dongfang Jinyu Co., Ltd.
"I want to use the platform of listed companies to standardize our industry to the best of my abilities." Many years later, Zhao Xinglong said in an interview with the media.
Zhao Xinglong is well-known in 2007. At that time,In the Hurun Report, the Zhao Xinglong family was listed as the richest man in Yunnan with a net worth of 2.7 billion Block.
So far, there is a small episode about this selection that has been widely circulated. According to rumours, there is a "hidden rule" in the Hurun List for some rich people who do not want to show up to participate in the evaluation: pay a certain amount of fees to avoid being on the list. The price offered by Hurun was 500,000. Zhao Xinglong felt that it was too high and lowered the price to 300,000. Unexpectedly, he eventually made the list. According to a 2011 report by the "Eshang" magazine, Zhao Xinglong had ridiculed privately, "Unexpectedly, they still think that they have less money."
Around 2000, the jade business has always been a piece of fat. According to data from the China Jewelry Industry Association, from 2000 to 2009, the price of jadeite rose by an average of about 18% per year, and even more than 30% in the years after 2010. Fine jadeites, such as glass species, ice species, and egg white species, which are called "Oriental Diamonds", have increased by 100% to 200%.
Until now, "Crazy Stone" is still playing in Myanmar, Yunnan and other places. "One knife is poor, one knife is rich; crazy men sell, crazy men buy, and crazy men are waiting." Stone betting is an important part of the jadeite rough trade, which makes the people involved in it both excited and scared. Countless people have lost their fortunes, and some people have lost their fortunes overnight. Get rich.
The industry generally believes that scarcity of resources and speculation are all factors that contribute to rising prices. Zhao Xinglong, who led Dongfang Jinyu to become the "first share of jade" is undoubtedly the biggest winner in this gambling game.
In 2016, Zhao Xinglong's 35-year-old son took over from him the banner of "Emerald First Share" Chairman of Dongfang Jinyu. In the second year, his son Zhao Ning (family) became the richest man in Yunnan with a fortune of 7 billion yuan .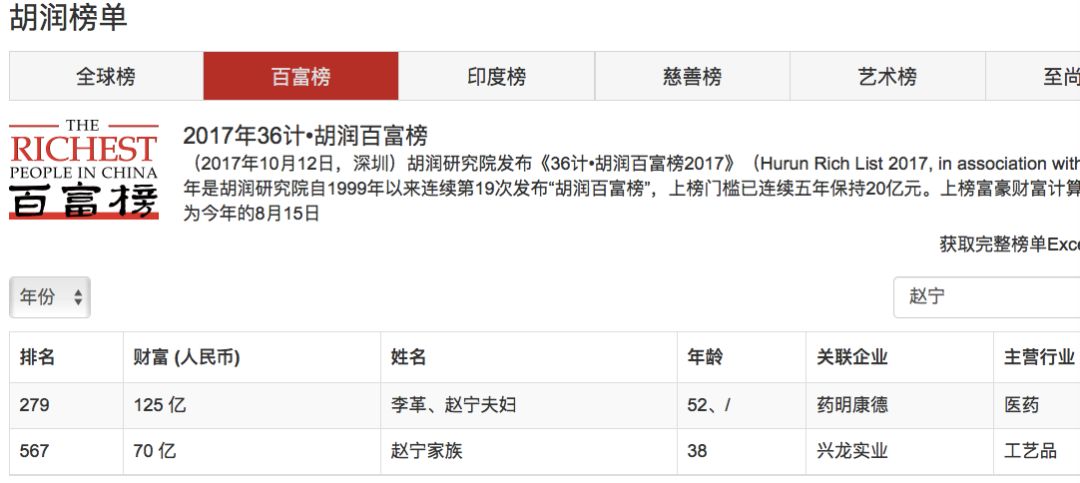 Dongfang Jinyu keeps "worrying things"
But in recent years, Dongfang Jinyu has been worrying constantly.
The new official is young and energetic, and Zhao Ning has quite aggressive goals for Dongfang Jinyu. At the beginning of his tenure, his slogan was "to change the market value of Dongfang Jinyu from 10 billion U.S. dollars to 10 billion U.S. dollars."
However, according to "Business People" reports, from 2015 to last year, Oriental Jinyu's business situation was not optimistic. In these four years, the net profit attributable to shareholders of listed companies has declined year after year, respectively 300 million yuan, 251 million yuan, 231 million yuan and a net loss of 1.718 billion yuan. Since the beginning of this year, the downward trend has not been curbed, and the loss in the first quarter reached 161 million yuan. The net operating cash flow during the same period has also been negative, with the largest amount in 2017 reaching 1.781 billion yuan.
On January 18 this year, Oriental Jinyu issued an announcement stating that, the company was filed for investigation by the China Securities Regulatory Commission for alleged violations of information disclosure laws and regulations. As of January 11, 2019, the total outstanding debt of Oriental Jinyu and its subsidiaries was 1.67 billion yuan.
At that time, I searched the China Judgment Documents website There were more than 30 cases related to "Eastern Jinyu", most of which were financial contract loan disputes and private loan disputes span>. One of the execution rulings shows: The executed persons Yunnan Xinglong Industrial Co., Ltd., Zhao Xinglong, Wang Yingyan, and Zhao Ning have no deposits in their bank accounts, no motor vehicle registration information, and no property temporarily Available for execution.
The Shenzhen Intermediate People's Court even had a financial loan contract dispute case, Ning made the decision to limit consumption.
It is said that after that, Zhao Ning had retired.
Because of these, it is said that the richest man in the past has no property. Oriental Jinyu's financial report for the first quarter of this year shows: Its cash on the account is only about 6.53 million yuan, and its total liabilities are as high as 9.451 billion yuan, of which 7.182 billion yuan is current liabilities.
At the same time, The news that Dongfang Jinyu's warehouse is full of jewelry spread like wildfire. As of the first quarter of this year, the company's inventory balance was as high as 8.865 billion yuan, accounting for 77% of total assets. These inventories were mainly jade rough stones. Everyone is speculating whether Dongfang Jinyu will use these stones when the debt is overwhelming...
Picture (Urban Times Data Picture)
It's unknown if the crazy stone is moving, but it is well known that, In July this year, Zhao Ning was investigated by the Securities Regulatory Commission again . Oriental Jinyu also issued an announcement stating that: 73.5 million shares held by Xinglong Industrial are waiting to be frozen for a period of three years.
According to the Daily Economic News: Whether Zhao Ning's resignation is related to the investigation by the Securities Regulatory Commission is temporarily unknown. It is worth mentioning that Oriental Jinyu is currently facing bankruptcy and reorganization.
According to the announcement, after Xinglong Industrial applied for judicial reorganization of the debts of listed companies in January this year, the company was just twice applied for reorganization by creditors in July. The creditor who recently applied for the reorganization of Dongfang Jinyu is Shouyu Guangkong Asset Management Co., Ltd.
According to the Daily Economic News: Although on the afternoon of August 4, Oriental Jinyu announced that the board of directors had nominated two new directors. However, the announcement of Oriental Jinyu in April this year showed that as of April 18, 2019, the company's due unliquidated debt reached 4.061 billion yuan. Moreover, Dongfang Jinyu's operations are also at a loss: In 2018, the net profit loss was 1.718 billion yuan; in the first quarter of this year, it continued to lose 161 million yuan...Whoever will become the chairman of Dongfang Jinyu will face this series of problems.
Did Jin Chan escape or take the opportunity to make a comeback?
However, in the face of all this, Zhao Xinglong seemed to intentionally or unconsciously prepared a plan B for himself in advance.
According to business figures, on May 26, 2017, Aowei Communication, a listed company on the small and medium board, issued an announcement stating that the controlling shareholder and persons acting in concert intend to transfer the 27.95% of the shares held by Ruili Bay Tourism Development Co., Ltd. The company (hereinafter referred to as "Ruili Bay"), the transaction was valued at 1.677 billion yuan. After the completion of the transfer, Ruili Bay will become the largest shareholder of Aowei Communication, and the actual controller will also be changed to Dong Lecheng, a well-known figure in Ruili City, Yunnan Province.
After Ruili Bay entered, Aowei Communications, whose main business was originally communication equipment, began to enter into irrelevant industries such as mahogany, jewelry and jade through the establishment of a series of new companies.
In March of this year, the actual controller of Ovi Telecom changed again. Dong Lecheng transferred 51% of the shares of Ruiliwan held by his subordinates to Weifang Runhong. Shan Chuan and Wu Qiong of Weifang Runhong became the new actual controllers of Aowei Communication. The transfer price was 30.6 million yuan. They are also laymen in the field of communications equipment. Until JuneShan Chuan and Wu Qiong bought Dong Lecheng's remaining 49% of Ruili Bay at a price of 29.4 million yuan.
Calculating these two transactions, Shan Chuan, Wu Qiong and his wife spent 60 million yuan to hold the actual control of Ruili Bay and Aowei Communication in their hands. However, when Jingcheng Group acquired 27.95% of the shares of Aowei Communication, the price was as high as 1.677 billion yuan. Dong Lecheng made a puzzling big sale.
In fact, behind Dong Lecheng and Shan Chuan, there is a common figure, that is, Zhao Xinglong. Dong Lecheng was once a business friend of Zhao Xinglong. In Ruili City, Yunnan, they formed a small circle to help each other and cover each other. Shan Chuan was once the former department of Zhao Xinglong. In April 2012, he was appointed as a supervisor of Oriental Jinyu and resigned in April 2015.
In the eyes of some insiders, Dong Lecheng and Shan Chuan are actually holding Ovi Telecom for Zhao Xinglong, and Dong Lecheng's actual investor is Zhao Xinglong.. Since he was involved in the Xu Xiang case in 2015, Zhao Xinglong, who did not come forward directly, asked Dong Lecheng to help and complete the transaction with Aowei Communication. Even, "Zhao Xinglong did not hesitate to say that he had taken the company Ovi Telecom within Dongfang Jinyu."
This can also explain the reason why Dong Lecheng's Jingcheng Group "sell" the shares of Ruili Bay, it is nothing more than left hand to right hand. More importantly, when Dong Lecheng is in debt crisis, Dong Lecheng will hold Ovi Telecom on his behalf, and this part of the assets will not be affected. Following the eclipse myth of Dongfang Jinyu, after a carefully laid out escape puzzle in the eyes of an outsider, the Zhao family and his son have secretly controlled another listed company.
Is this Jin Chan escaped from the shell or took the opportunity to start again?
▌Information: City Times Comprehensive Opening News, World Weekly (ID: cjtxzk), Daily Economic News (nbdnews), Business People (ID: biz-leaders)
▌Information: Metropolis Times Comprehensive Opening News, World Weekly (ID: cjtxzk), Daily Economic News (nbdnews), Business People (ID: biz-leaders) Back to Sohu To see more
Article Url:https://www.liaochihuo.com/info/571439.html
Label group:[Oriental Jinyu] [Burmese jade] [Zhao Ning] [Dong Lecheng]