Every time reporter Xu Lianlian Every time editor Dong Xingsheng
Recently, the National Computer Virus Emergency Response Center discovered through Internet monitoring during the "Jingwang 2020" special operation, A number of game-type mobile applications have privacy violations, violate relevant regulations of the "Network Security Law", and are suspected of collecting personal privacy information beyond the scope.
Every reporter noticed that among the 14 games named this time, many of them are popular mobile games or IP sequels, such as "Peace Elite", "Happy Fun", and "Plants vs. Zombies 2" Wait.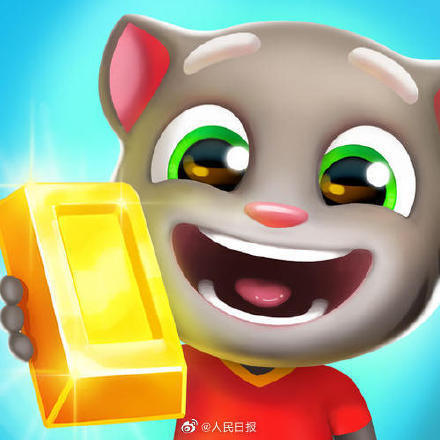 Image source: People's Daily Weibo
As of press time, there has been no public response to the aforementioned game named. A person from a related game company told reporters that since no further evaluation reports have been released, the specific issues are not yet known and are being communicated. The person also admitted that there will be further news and adjustments will be made as soon as possible.
14 game apps have privacy issues
There are 14 games named this time, namely "Talking Tom Parkour", "Bingo Match", "My Angela", "My Talking Tom", "Plants vs. Zombies 2" and "Mini World". "Happy Diminishment", "Peace Elite", "Daily Speed", "Micro Race Fighting Landlords", "Snake Fighting", "Temple Escape 2", "Daily Cool Run" and "Metro Parkour".
There are 4 specific privacy compliance behaviors involved: When the app is first run, it does not prompt the user to read the privacy policy and other collection and use rules through pop-ups or other obvious methods, or to ask for user consent in non-explicit ways such as agreeing to the privacy policy by default ; Failed to express all the privacy permissions requested to the user, suspected of privacy non-compliance; failed to list the purpose, method, and scope of personal information collection and use one by one, suspected of non-compliant privacy; failed to provide effective corrections, deletion of personal information, and cancellation User account functions, or unreasonable conditions for canceling user account settings, are suspected of privacy violations.
Every time the reporter noticed that users are quite concerned about privacy issues, the topic #14款游戏APP existence privacy issues# rushed to the hot search, and as of press time, the number of readings reached 64.23 million. Some netizens said, "More than a game leak", "I hope the developer will give an explanation" and so on. Under the related vote on how to view this game APP privacy issue, some users said that it didn't matter, but the answer with the most votes was "hope that the relevant departments will strengthen supervision."

Image source: Weibo screenshot
According to the "2020 Game Industry Trends Report" released by Gamma Data on September 10, the problem of dissatisfaction with security guarantees for game users still needs to be improved. The report mentions a set of data. 65% of users have encountered network security issues such as stolen game accounts, information leakage, game security vulnerabilities, plug-ins, etc. in the game. Over 40% of game users believe that domestic game products are guaranteed in terms of network security. The work is average or even poor.
In the eyes of industry professionals, game users' requirements for network security are increasing, and privacy issues cannot be ignored in the game industry. Active users are a key factor in market revenue changes, and the loss of active users will slow down the revenue growth of the mobile game market. Even decline. If users believe that a game has privacy violations, it will invisibly affect the future development of the game.
Privacy leaked into APP "cancer"
Not only the gaming industry, in fact, all types of apps have privacy issues. While APP has facilitated people's lives, there are a lot of phenomena such as compulsory authorization, excessive claims, and collection of personal information beyond the scope. The problem of illegal use of personal information is very prominent. Privacy leakage is an industry cancer that mobile applications are very common and difficult to cure.
Every time the reporter noticed, according to the data of the National Computer Virus Emergency Response Center, since 2020, as many as 954 applications have been notified, and there are various types of applications. The reason why nearly a thousand APPs have been notified can be attributed to the lack of privacy. Compliance, pornography, gambling, etc., among which privacy non-compliance is the main reason.
According to Xinhua News Agency, the center reported 638 illegal and harmful mobile apps to be removed in the first half of the year, of which 531 involved privacy violations, accounting for more than 80%. Judging from the apps that have been removed, live streaming, social networking, food delivery, medicalApps such as medical treatment and online education are suspected of infringing on personal privacy accounted for a large proportion.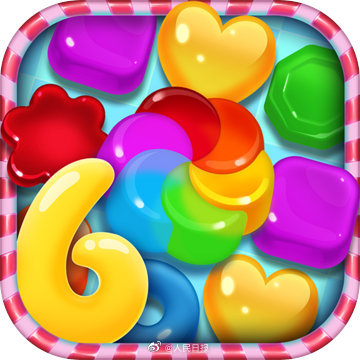 Image source: People's Daily Weibo
In the eyes of Internet people, the current penalties for apps that involve privacy issues are not heavy, mainly fines and removals, and the fines are not high, which is an important reason why privacy issues continue to be banned. Zuo Xiaodong, vice president of the China Academy of Information Security, said in an interview with Xinhua News Agency that such punishments are obviously not strong enough. In an operation last year, the relevant departments of our country investigated and handled more than 1,400 cases and the total amount of fines and confiscated was 19.46 million yuan, and the penalties were relatively limited.
In August 2018, the Market Supervision Administration of Jiading District, Shanghai, conducted an investigation into Xiaohongshu for alleged infringement of consumers' personal privacy rights based on consumer complaints and reports. The privacy of the Xiaohongshu APP software is set to allow other people to be friends by default, and browse to friends' related information, including some personal privacy information, so that the notes and hobbies that consumers pay attention to are understood by strangers. The final result was that Xiaohongshu was fined 50,000 yuan.
Some people in the industry pointed out that APP privacy issues cannot be "completed all in one action", because the emergence of new technologies will bring new problems. To solve the problem of APP privacy, it is necessary to rely on multiple roles such as mobile phone manufacturers, application stores, APP developers, and supervision.
Article Url:https://www.liaochihuo.com/info/315280.html
Label group:[information security] [network security]